Portland's Fruition stopped into Shine for a memorable night of strings and songs Friday night, boasting a Naropa vibe and an audience clutching craft brews and camaraderie. With a slot at Wakarusa on the near horizon, Fruition brought their northwestern bluegrass to the land locked Front Range and were met with general enthusiasm in what was a drastic change of scenery from the ruckus taking place next door at the Bohemian Biergarden.
With a bouncy upright bass, two guitars, drums, and a mandolin, Fruition's quintet rumbled along with a chartered strum. The Nashville sounding southern twang of lead guitarist Jay Cobb Anderson steered the music into a furious combination of folksy bluegrass with an outlaw country-earth mother vibe. Mandolin-player and vocalist Mimi Naja shared the vocal duties, but her harmonies accompanying Anderson on songs like Just Close Your Eyes showed that their strength is in their numbers.
Their style is more nitty grittiness than one genre can handle, and it's a refreshing blend that sees their charming vocals accompany a bevy of intricate stringed arrangements. There's warmth in the stories they sing about nights under the star filled sky with boxes of wine that lead to lust, love, and lore. They're road songs, but they're love songs. They're self-critical, brash interpretations of the voids in life that love and liquor fill. Mimi's songs are about space and time, with story oriented outdoor imagery setting the scene for bigger issues. Songs like Wastin' Away evoked those very thoughts as she sang about what felt like personal memoirs set to pastoral descriptions.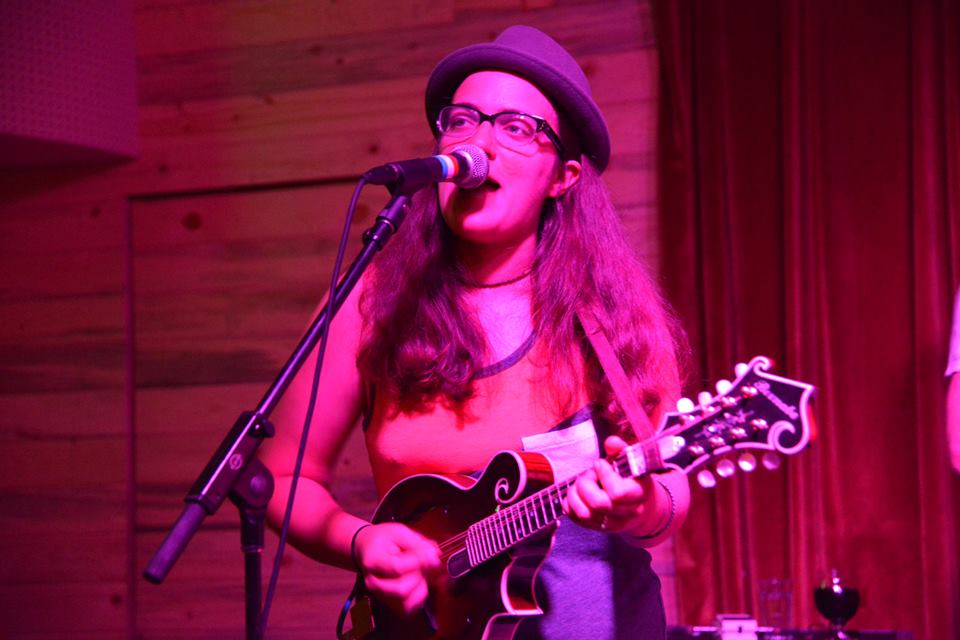 Constantly plugging away amid the two sets filled with ballads and moody vignettes was drummer Tyler Thompson and bassist Keith Simon. They came booming to life like a soul-jazz outfit while Mimi and Anderson alternated leads on mandolin and the distorted, resonating hollow body guitar. The vocal overlaps and bridges really seemed to be the heart of the band, with Mimi's raspy coo complementing the higher range of her comrades. She staves off the perfectly soothing vocals so many folksy front ladies strive for; there's hesitancy and crackling cords, and to me, she is the ace in their hand, emitting something different than the prototypical bluegrass harmonies.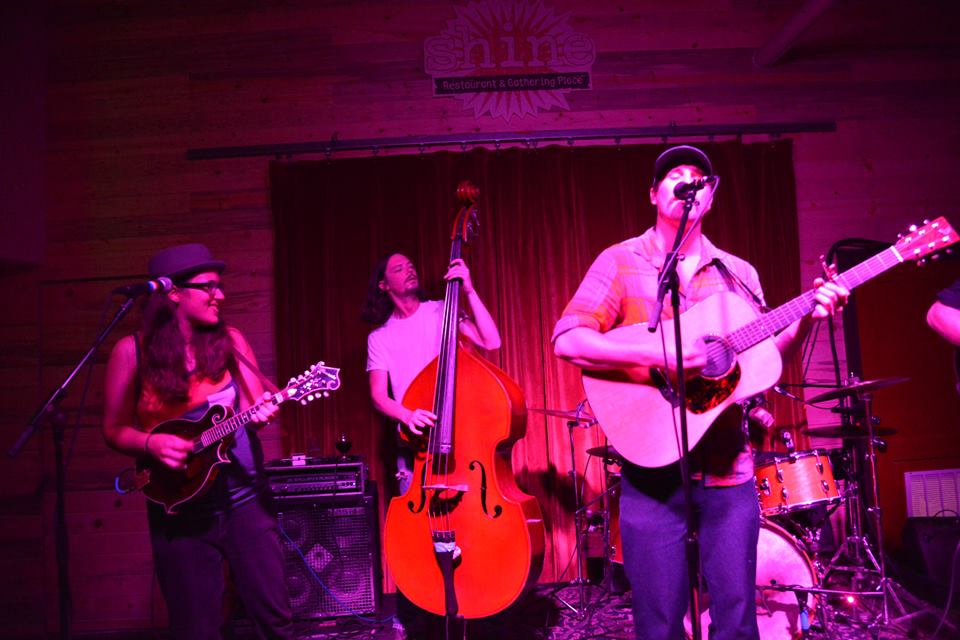 On a night where the full moon illuminated downtown Boulder and the crowds that filled its streets, Shine was no more immune to its mysticism than anywhere else. With songs filled with metaphysical visions, this band is made to play under the light of the moon and in the whispers of the wind. Their freak-folk roots and grasp on narrative driven melodies makes them the salt of the earth band that Boulder can grasp, especially a full moon Shine crowd.