Garrett Dutton, aka G. Love, has a long and interesting musical history. Dutton began playing guitar at the age of eight and wrote songs as early as his first year in high school. Growing up in Philadelphia and having access to so much musical culture he began busking on the streets of Philly. There he was able to hone his craft that has propelled him to his status today as a prolific artist of modern musical culture. His music derives from a blues foundation with classic blues instrumentation. He then combines modern music, hip hop and funk to create his signature sound. All music is poetry and it seems Dutton's philosophy is simple - take the musical styles that have influenced you and deliver them to the people in a fun artistic fashion. If you put two of Dutton's lyrical influences in a room together (Bob Dylan & RUN DMC) and said ok go, you would probably end up with something you've never heard before. That is pretty much what you get when you go see him perform. His diversity and delivery is unique, creative, fun and extremely motivating to your soul.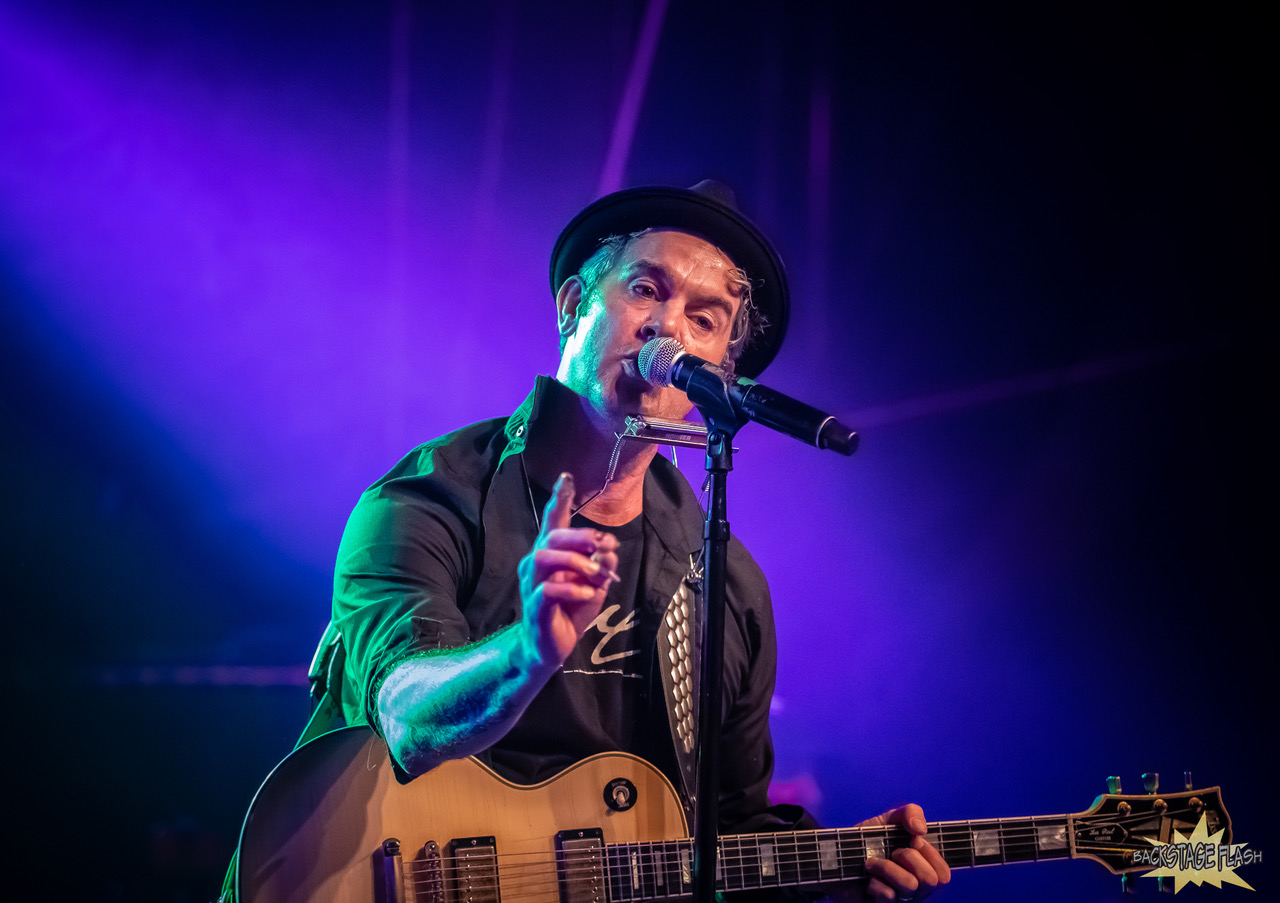 Boston in 1993, Dutton on guitar, harmonica and vocals met drummer Jeffery "The Houseman" Clemens and began as a duo. Shortly after meeting bassist Jim "Jimi Jazz" Prescott, the two became three and G. Love and Special sauce were born. Prescott is still playing bass with the band today. The current line-up also includes Chuck Treece on drums and Van Gordon Martin on lead guitar. The band is currently on the road after a long pandemic hiatus and they are delighting audiences everywhere they perform.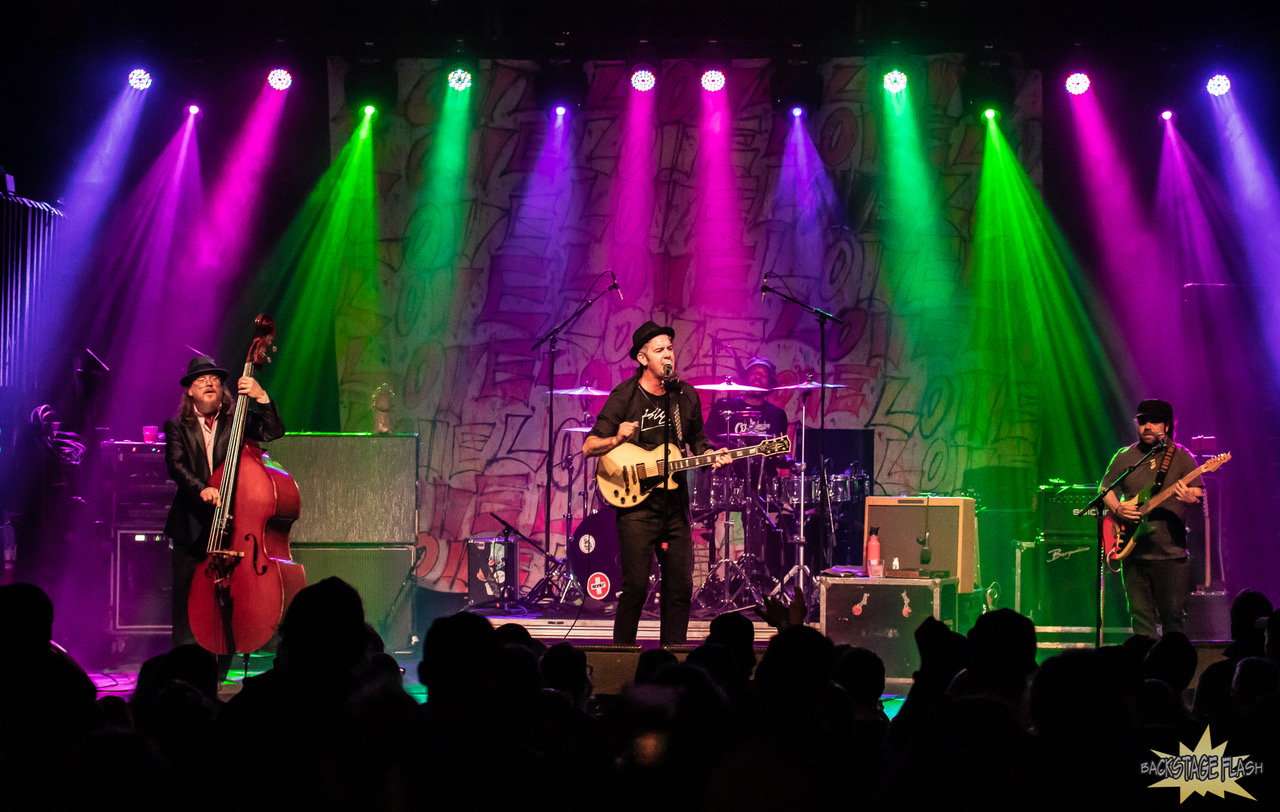 Grateful Web had the opportunity to ask Dutton a few questions and here's what he had to say:
GW: - With such a long hiatus from live performances, what did you do musically to stay sharp and keep busy?
G. Love: - We did live-streaming, I did guitar and songwriting lessons and all this transitioned into socially distanced private parties all across the country. It was a financial stream for us and it ended up financing my Christmas record and the new G.Love record called Philadelphia Mississippi, coming out in June of 2022.
GW: - Did you write, collaborate or record new music during the time off from touring, and if so what is the general content of the material?
G. Love: - The basic story for me musically was reconnecting with my old musical partner, Chuck Treece. We were doing a duo which has now morphed into G.Love & The Juice. The Special Sauce is still in-tact and the vibes are great, but I have been wanting to put together a new project for quite some time. G.Love & The Juice is a collective of outstanding musicians. The music that Chuck and I made on the Philadelphia Mississippi record was about the pilgrimage of us taking our hip-hop blues vibe down to record in Mississippi with a bunch of emerging blues artist like Christone Kingfish, Jontavious Willis and some hip-hop legends like Schoolly D, Freddie Foxxx and Speech from Arrested Development.
GW - Has your family influenced your creativity with so much time at home together?
G. Love: - Always, they encompass every part of me. They are my main focus in life and my children provide an endless stream of inspiration and ideas.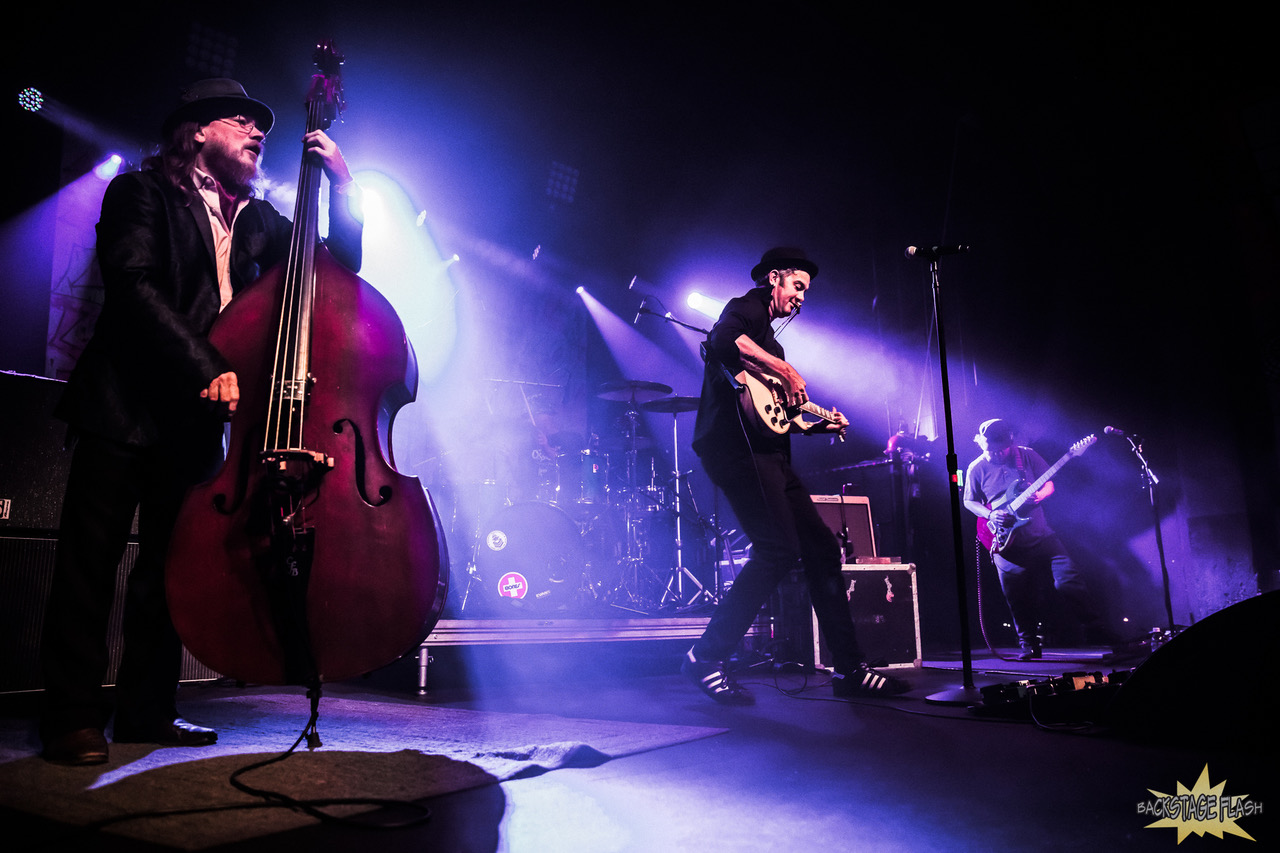 GW - How does it feel right now being back on the road performing?
G. Love: - It's like a double-edged sword. I think a lot of musicians got to put pause after being on the road for thirty years. I got to be home with my kids, when my first child was born, I was on a tour bus four hours later. My second child I have been with every moment of his life up until leaving for this current tour. It's bittersweet to be quite honest. The hardest thing was leaving, while at the same time it's great to be back on the road performing in front of people. That's also one of the greatest joys of my life, it feels great!
GW - Are there any gigs/festivals coming up that you just can't wait to sink your teeth into and play, see friends etc.?
G. Love: - Yeah, the Peach Festival in Pennsylvania on July 3rd. We are playing on Sunday and it will be Super Juice with an eight-piece band, double drummers, keys, horn section, and lead guitar. This band was kind of engineered to headline major festivals and big stages. It's a big band with a big sound, the musicians are some of the best in the world. I am really excited to bring these people out. There are more concert dates on my website, Philedelphonic.com with the precise dates and cities.
GW: - What is your favorite beer?
G. Love: - G.Love's Juice man! Good Life Brewing Company out of Bend, Oregon. That being said on our Ryder each night we request beer from local breweries in the cities we play. That's how we say FU to the Dilly Dilly.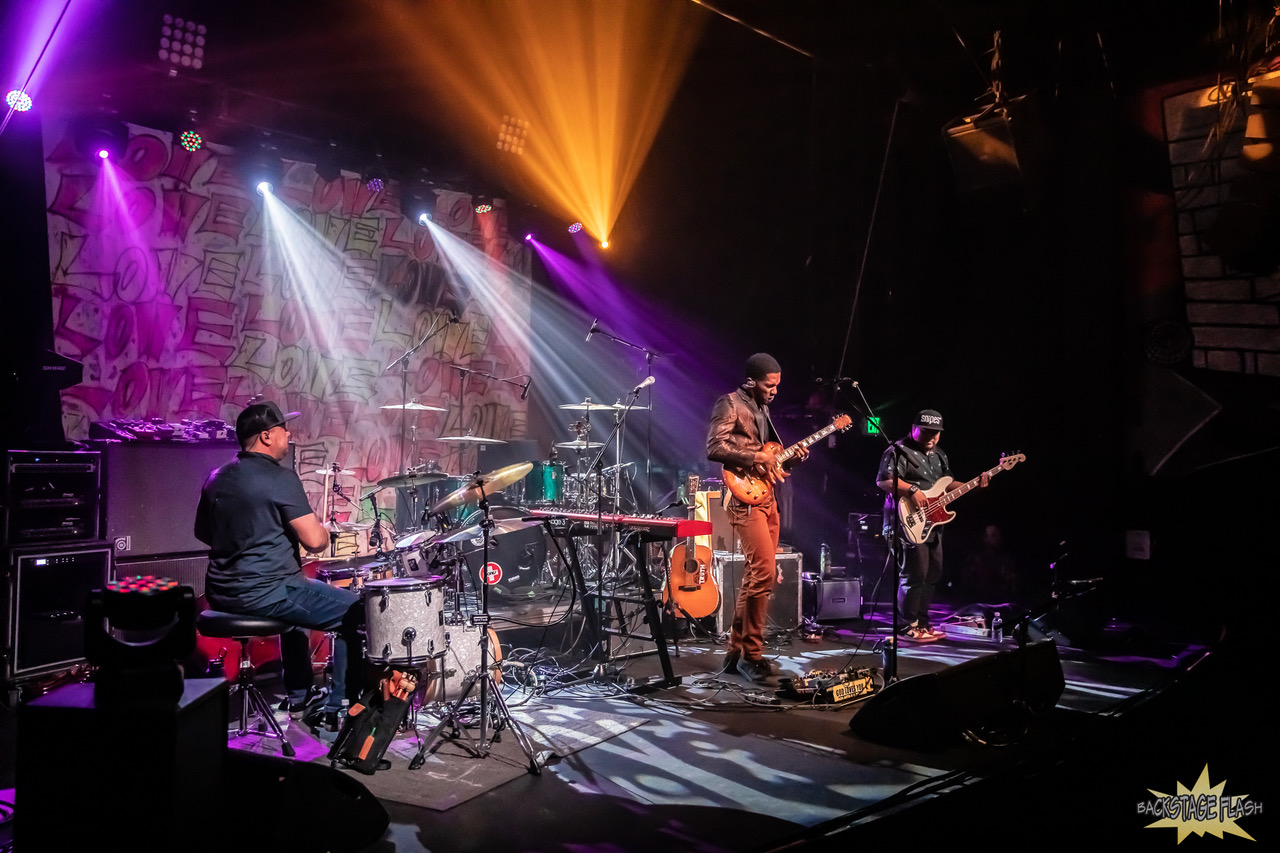 Ron Artis II, soul artist from Hawaii, and his band opened the show in Fort Collins last night. The trio exudes energy, companionship and incredible musical skills. With Ron on lead guitar and vocals, Jarod Manis on drums and Ernie Ecraela on bass the band has a great vibe and lots of fun performing. The set weaved in and out of deep blues cuts, to some serious funk and soulful compositions. Ron's guitar playing and vocal delivery cuts through the room with razor sharp accuracy. The rhythm section of Manis and Ecraela was seriously on-point and had the power of a freight train rolling down the tracks! Ron has this interesting thumb slap strumming style on the guitar that enables him to use all of his fingers on all of the strings at once. He also plays some solos like this and when he did use a pick on select numbers it made his already searing licks even more distinct.
The audience, myself included, were blown away by his peaceful demeanor and his compassionate and truthful acoustic compositions about living in the moment and being grateful for being together - "It's the simple things" he said. He brought his young daughter Ida Marie out to join him for a number without the band. She was probably about five or six years old and sang beautifully with her dad and also sang a verse solo. What a great treat and what a great experience to see Ron and his band.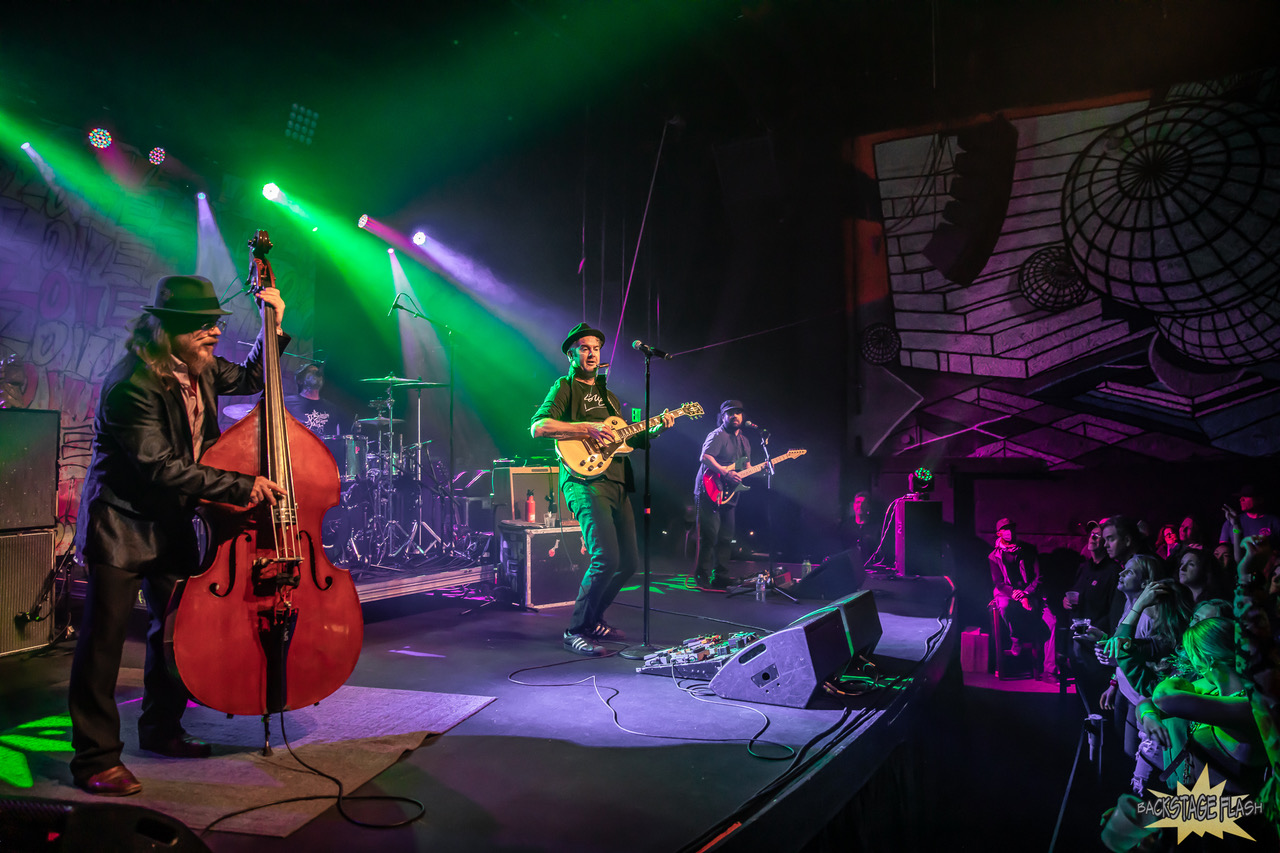 G. Love & The Juice took the stage after a short break and the vibe in the room was was high with anticipation. The audience was ready for the funkified jams that G. is well known for and boy did he deliver. The stage presence by every member of the band is a captivating and exciting to watch as they execute the numbers with sharp skills and enthusiasm. G. Love's style and skills are constantly evolving and his creativity puts you in the groove mood. The four-piece band were tight as they moved through the diverse first set, bringing Rod Artis up to jam after a handful of songs. Armed with his Les Paul and Honer Harmonica G. Love took command of the stage and hearts of the audience from the gun. Opening the set with "SoulBQue" the temperature in the room got hot as they ripped through the number. The set was stacked with many fan favorites including "Go Crazy", "Thanks and Praise", "Peace Love And Happiness" and many others. The Friday night crowd in Fort Collins was fully invested in the situation as things got even hotter as the show went on. There is a lot of chemistry between the band and it jumps right off the stage and lands in your lap and as it slaps your ears on the way down you can't help but be fully immersed in the show. I was not present for the second set, but it included some masterpieces that have been staples of the G. Love live shows for many years including "Cold Beveridge", "Gin And Juice" and "I-76". I don't want to disclose all of the numbers, so when you go see G. Love & The Juice you are surprised and blown away like everyone last night in Colorado.  (Many thanks to the Aggie staff and Josh Pinsky for the excellent lighting).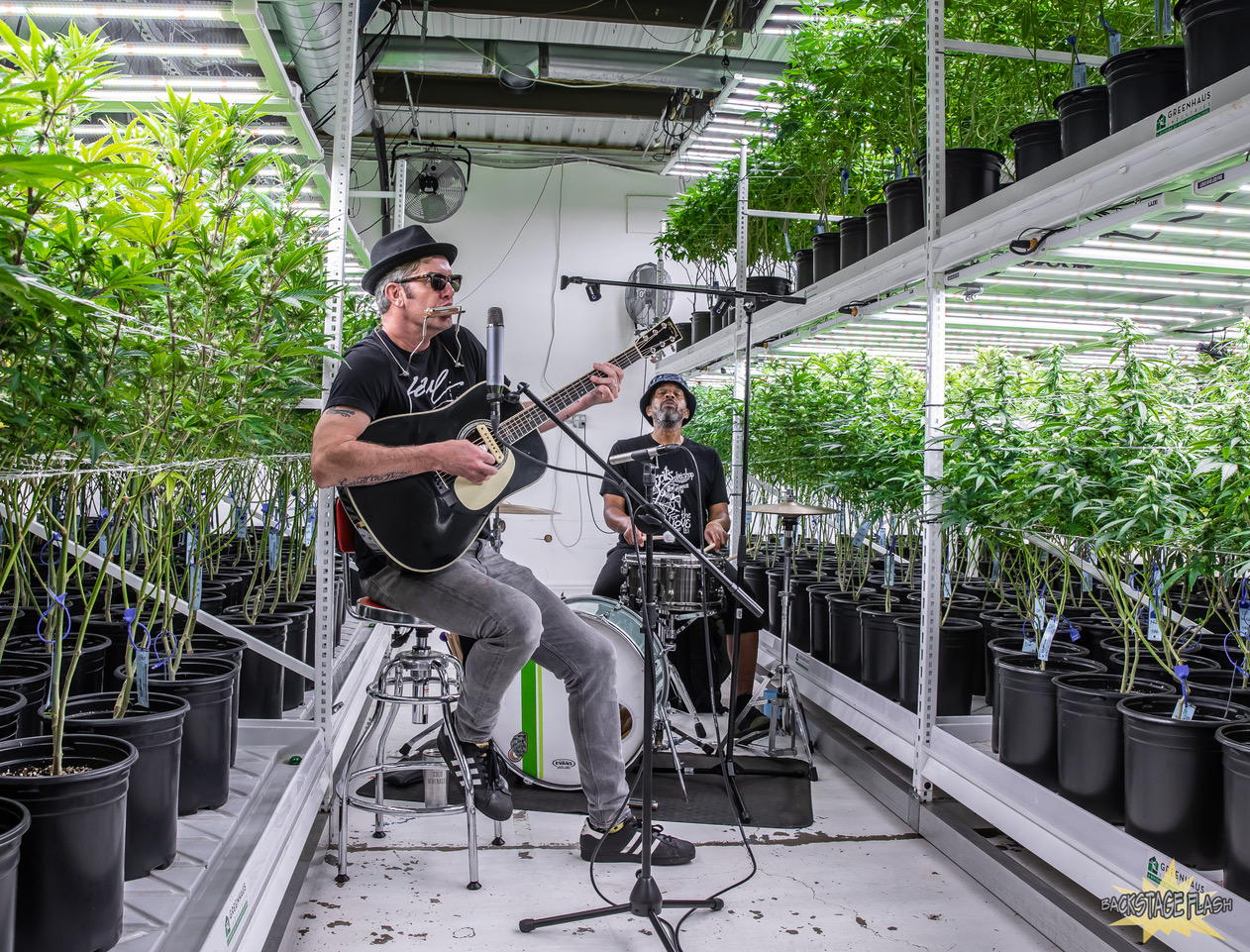 G. Love and Chuck Treece performed a little warm-up gig yesterday afternoon at Organic Alternatives in Fort Collins Colorado. They played four tunes for the lucky staff, and a roomful of buds. It was an amazing intimate stripped down set of Hip-Hop and Blues music performed with love and care. Thanks to the good folks at Organic Alternatives for bringing G. and Chuck in and for providing a cool setting for these pics and my Grateful Web interview with G.