Galactic is not just a band. They are a community. They are a party. They are a movement and a force that comes to town to bring an awakening or awareness that is deeply entrenched in a carnival type New Orleans experience. With Mardi Gras at our heels, Denver was still feeling the holiday spirit, and the circus was in town. I call Galactic a community because I have never really seen a band with more of an open family type jam spirit that welcomes so many different types of musicians depending on their latest albums or motives. They had the soulful Theryl DeClouet, aka House Man on their first four albums before the road wore his health down too much. They also have the rap centered album, From the Corner to the Block. Most recently, Galactic finally put out a carnival album called Carnivale Electricos. This is what they brought to the Fillmore Auditorium just four days after the Mardi Gras. Along with their band, they brought Robert Randolph and the Family Band and Brushy One String.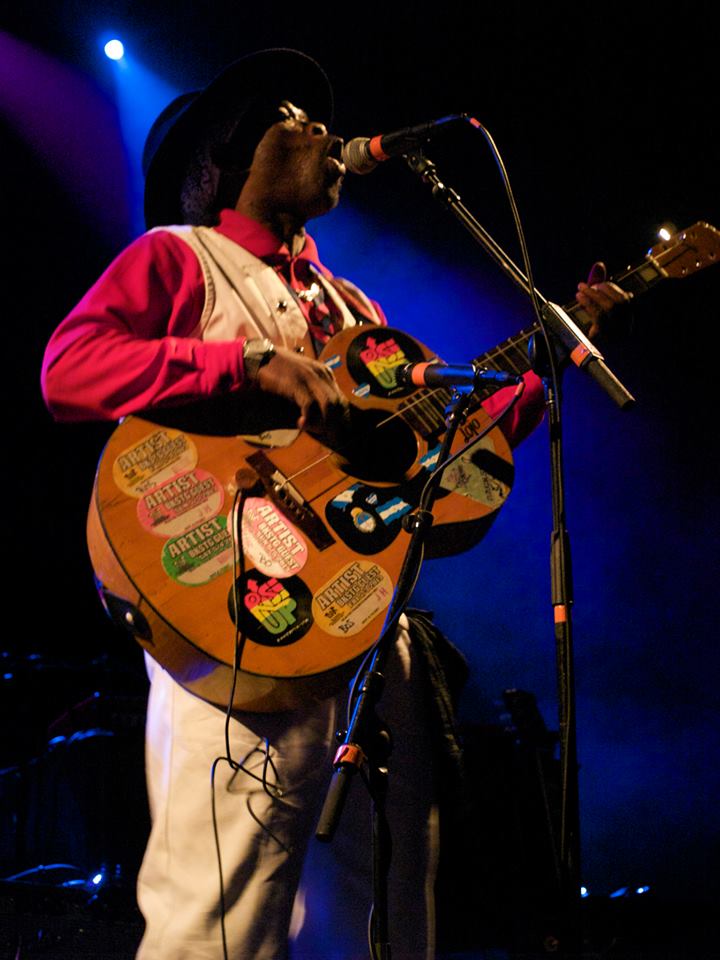 As we walked into the Fillmore Auditorium, the Mardi Gras atmosphere was apparent. There was a really fun photo booth that attendees can get their pictures taken in Mardi Gras attire and made into a flipbook. After taking a turn having fun at the photo booth, Brushy One String began his show. Brushy One String is a unique talent that many are used to seeing on the streets. He gives off this vibe because that is where he came from over a year ago before being discovered by filmmaker Luciano Blotta. He is called One String because years ago he had a dream that his calling was to sing and play guitar on just one string. He had a very tumultuous life after being orphaned at an early age and learning to read at an older age. Music runs in his blood since his father was a famous Jamaican soul singer named Freddy McKay, who died way too early, and his mother Beverly Foster was a backup singer for Tina Turner. The audience could tell that the blues, reggae, and soul were something that flowed in his veins. He entertained the crowd with his songs: "Gray in My Blue," "Life is For Every Man," and his most famous, "Chicken in the Corn." Finally, he inspired the crowd with his rendition of a Bob Marley melody.
Robert Randolph & the Family Band came on next with enough positive vibes to make Ukraine and Russia shake hands. Leaving a Robert Randolph show is similar to leaving a Michael Franti show. The audience is left feeling great! He inspires joy from the crowd with his infectious smile and his church type rhythms. Randolph hails from Orange, NJ, but you would swear that he is from the deep South after hearing the soul and blues from his pedal steel guitar. After winning over everyone who did not already know who he was, Randolph brought to the stage, a guitar player that he met earlier on the day playing on the 16th St. mall in Denver. This guy was really good. They played, "Just Might Be the One," and ripped solos back and forth followed by Jimi Hendrix covers. During the song, Randolph got up from his pedal steel to let audience members sing the chorus. The first guy was bad, but the next girl was amazing! She was randomly in the audience and then brought on stage to belt out some inspirational growls and Motown. It was very uplifting! One of his last songs was called "Ain't Nothing Wrong With That," off of his third album Colorblind. This song used on NBC, the Discovery Channel, and Dancing with the Stars, got the crowd stomping and sweating. We were warmed up for Galactic for sure.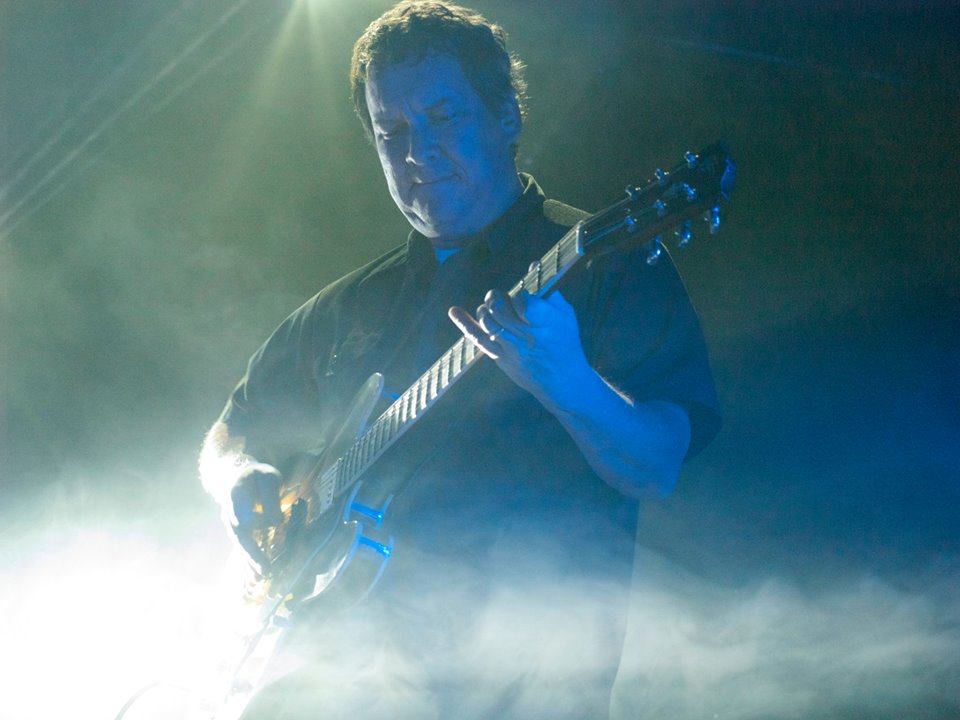 I have reviewed and seen Galactic many times in the past, but nothing was like what was about to go down on this night. This high energy collection of party creators came on and did not even hesitate. They threw down! After a few funky instrumentals, the new "Dolla Diva" Maggie Koerner destroyed it. Her stage presence was professional and alive, to say the least. She is someone who one can see will develop a solo career within the near future. Her stage presence was magical, and her voice was angelic and dirty at the same time. She is hot, and she is a great addition to the already talented Galactic band. Galactic played the horn-heavy "Boe Money" and trombone player, Corey Henry and saxophonist, Ben Ellman nearly exploded with all of the power and energy felt from the photo pit. Koerner joined the band periodically for tunes like "Hey Na Na," and "It's a Man's World," in celebration of International Women's Day. This show turned into a funky dance party after those tunes, and the packed Fillmore Auditorium was moving the entire show. Drummer Stanton Moore had space for a not surprising super long, complex, intricate, jazzy, and tantalizing drum solo towards the climax of the event. It was also announced during the show on fliers distributed all over the Fillmore grounds inside, outside, and even on cars all over Colfax, that Galactic would be headlining one of my favorite festivals of the summer, The ARISE Music Festival in Loveland, CO. Therefore, CO is lucky to have Galactic here once again at least during 2014. If you missed this show, you will not want to miss ARISE. Galactic and ARISE are two of the hottest musical movements happening at the moment, and together, I am anticipating some magic in the mountains.