The Garcia Project and Acoustically Speaking is heading out to bring the experience of classic Jerry Garcia Band to the USA!
We love the music that Jerry Garcia created with The Grateful Dead and the Jerry Garcia Band created. All of us in The Garcia Project and Acoustically Speaking are huge fans and are dedicated to providing the best experience possible for everyone.
We have been performing regionally for the last four years and are heading to a few states where we have been asked by YOU to perform. Florida, California and Colorado have been the most requested by fans for The Garcia Project to journey to. We are ready and devoted to our mission and just need a little help to get the first step nationally touring.
With this small amount, we can offset the costs a bit to start up this tour. Our booking partners are already booking shows and we will be heading to Florida to start the tour. The more we raise, the more shows we can do and the more shows we can book along the way.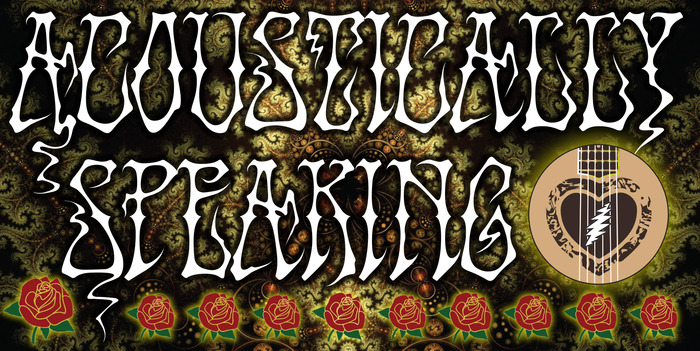 If there are awards that you would like to see that would make a difference, please let us know! We can customize and award for you if you like.
If you just want to help, please do make a donation in any amount and let us know that no rewards are necessary.
The Acoustically Speaking T SHIRTS are our number one selling shirt! Get yours today and help us on tour!