Gasoline Lollipops are an American alternative, country, folk rock punk quintette. The bands musical appeal spans several genres and styles of music as well as many avenues of life's unpredictable situations. The songwriting that fuels the wild twists and turns this band presents are primarily the doing of Clay Rose. He is the man who wears his words on his sleeve and has no problem sharing them with the world. His mind is full of memories of heartache, love, addiction, peace, and many new beginnings that he experiences now as he grows his family and his musical career with exciting new opportunities. Rose has the persona of a guitar slinger outlaw with his deepest truths illustrated on his body for everyone to see. What you cannot see is his tremendous heart until you spend about a minute talking with him. You may have noticed I am speaking from a personal place as we have been friends for several years and he always blows my mind whether it is with a song or a conversation.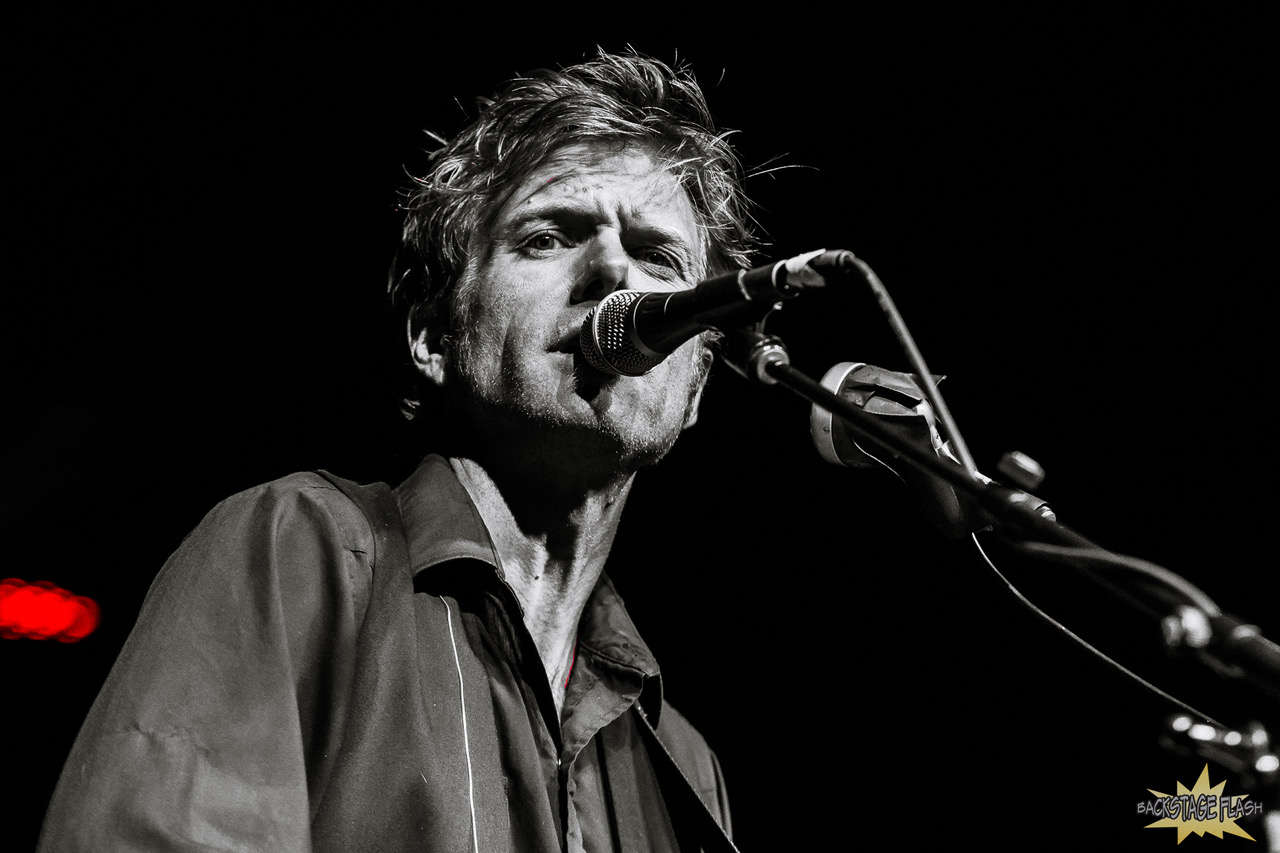 Rose was born into an unpredictable situation filled with geography changes, danger, love and creative influence. His dad was an outlaw trucker while his mom was and still is an impressive songwriter. The parental situation was a bit odd, but I bet it was never dull. Rose's mom Donna Farar was the musical influence as she has penned several outstanding songs including "Last Thing I Needed", a song that appeared on Willie Nelson's 1982 album Always On My Mind. Farar provided the songs to Willie Nelson, and Rose's father Stephen Ellenburg kept Willie's head fed throughout the 1970's. It would be great if Rose's unique story came out in a book someday.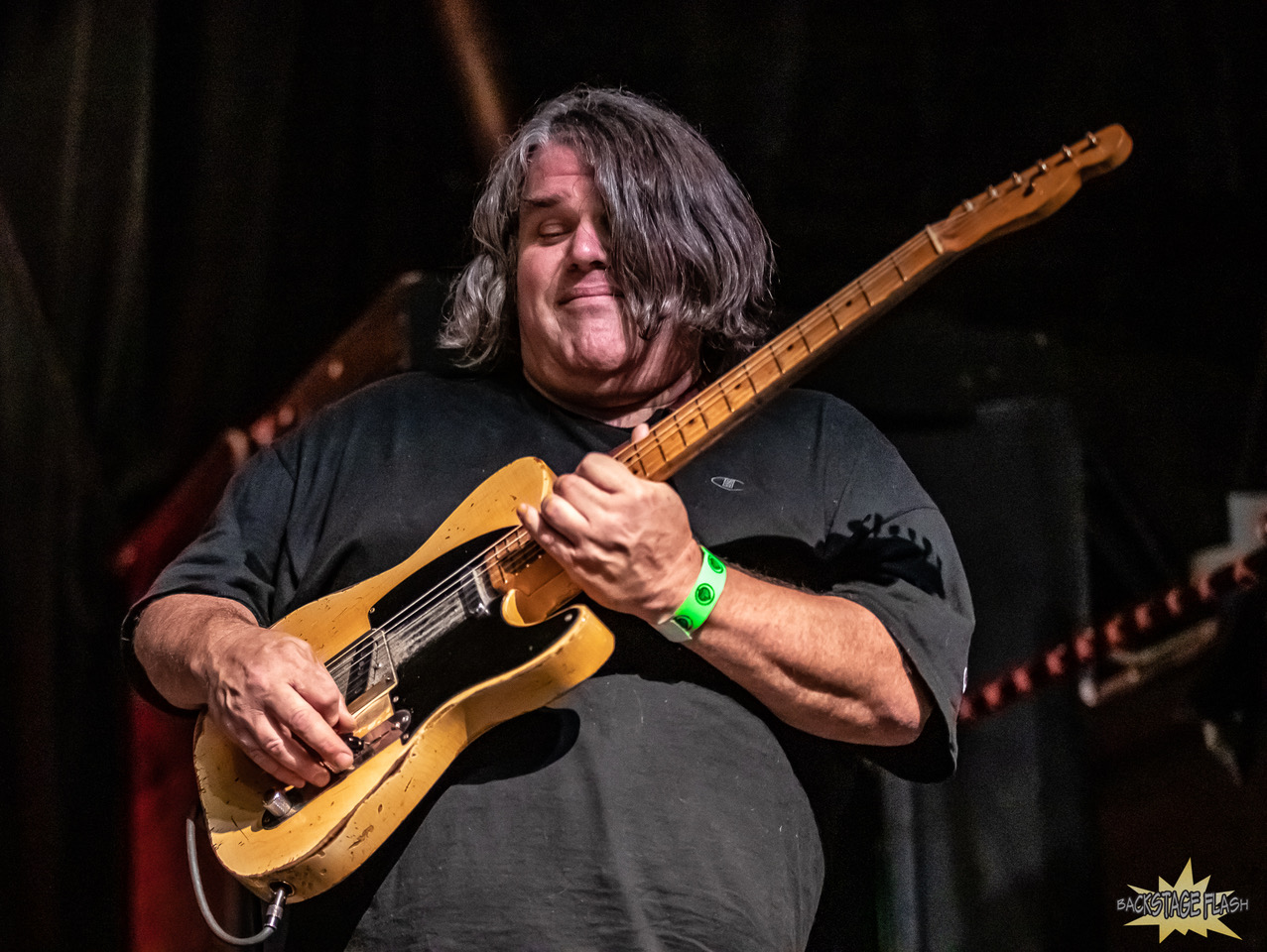 Rose is certainly not alone in his magnificently mysterious mind of musicianship when it comes to Gasoline Lollipops. They are probably one of the most educated bands out there. Donny Ambory on guitar was born in Michigan and started playing at a young age. His desire to learn his craft and perform has taken him all over the country studying and performing from Texas and Chicago to New York and Boston. He is well versed in blues and country music as he immersed himself in the Chicago blues scene while living there. With many miles traveled and countless gigs played he finished his musical education with a master's degree from Northeastern University in Boston and now lives in Colorado and absolutely dominates the guitar duties with Gasoline Lollipops.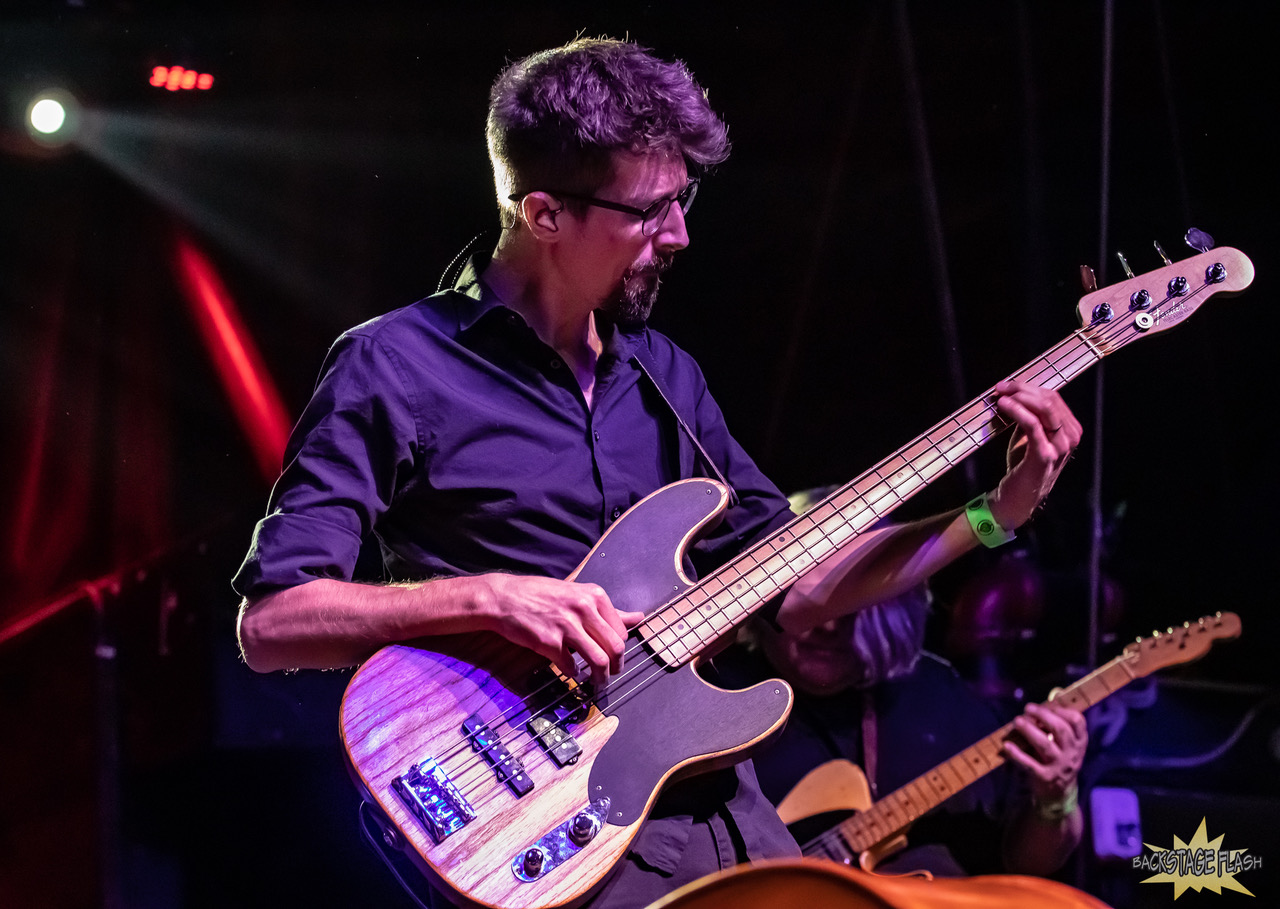 Bradley "Bad Brad" Morse is a fitting description for the virtuoso on electric bass, upright bass, and vocals. Morse holds down the low-end of the Gasoline Lollipops with incredible feel for the groove and impeccable timing. He has great instincts that allow him to explore the arrangement with exploratory sensibilities that are forever pounding right through your chest. He has lived in Colorado for ten years after graduating from the University of North Florida with a B.A. in Jazz Studies. Morse is also a diverse musician with background and influences stemming from his time playing in jazz ensembles, orchestras, choral ensembles, and bluegrass bands. He has a lot of experience performing, teaching, and living up to his infamous stage name as he brings a myriad of colors to Gasoline Lollipops.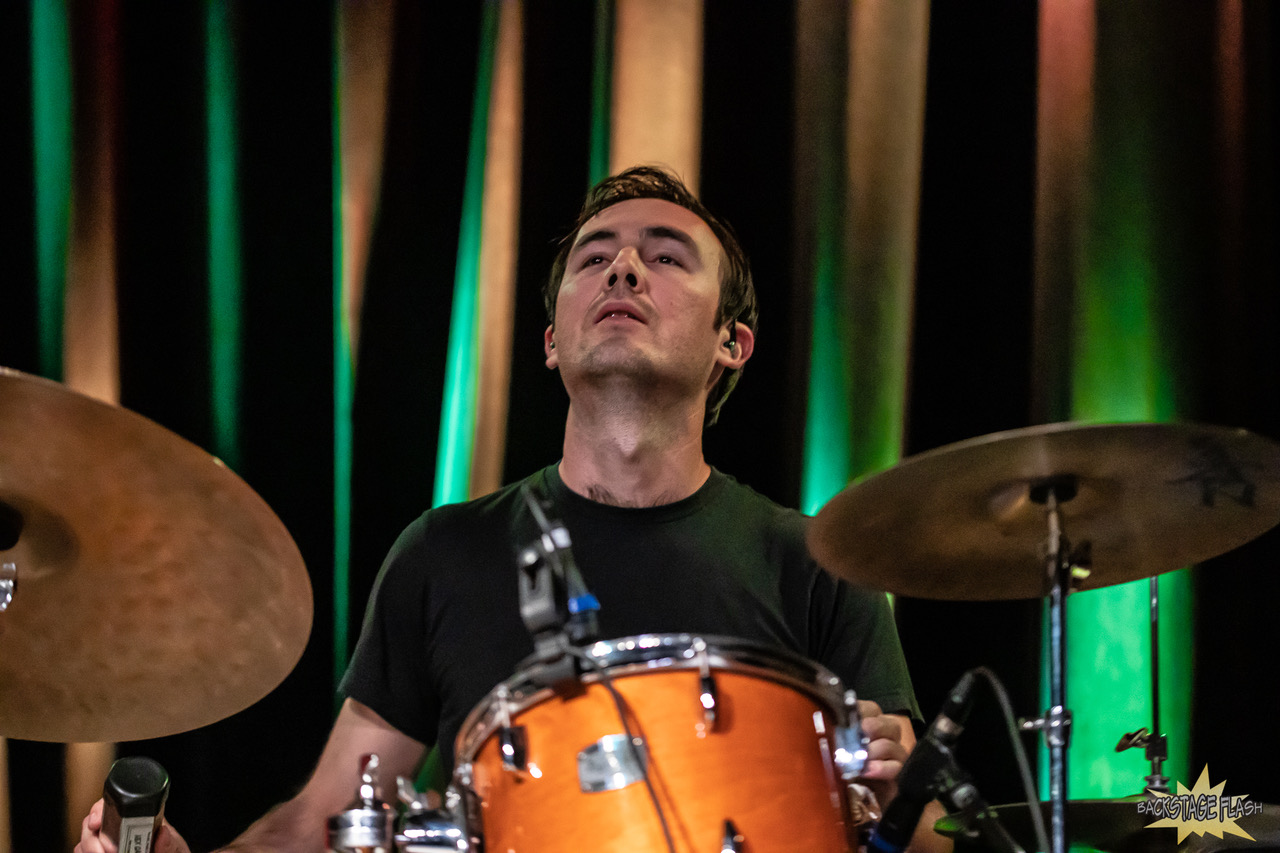 Kevin Matthews on drums has crazy tight timing and knows when to be subtle or when to simply punish his drum kit with power. He takes his craft very seriously and is always learning about the traditional music and musicians that have carved the path through the landscape of live music that he loves being part of. He is also well versed in many genres of music, and you can feel the jazz and soulfulness in his playing style. Growing up in a highly creative family he was encouraged to pursue his dreams and aspirations as a musician. His background and influences swirl all over the musical map. From a young headbanger to an accomplished percussionist Matthew's style is perfect for the alt rock, country punk situation he has landed in.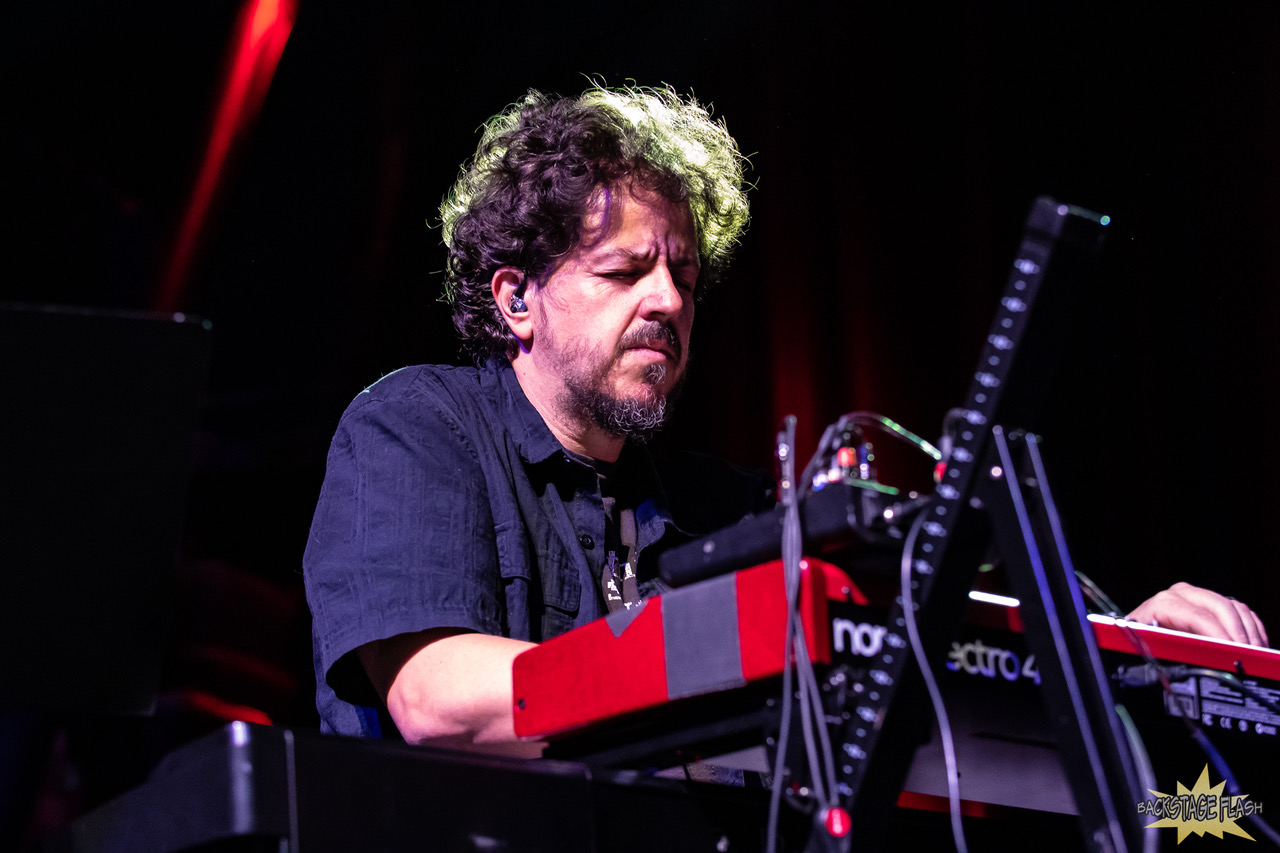 Scott Coulter is a longtime friend of Clay Rose and the two have known each other since they were five years old. Scott is a student of music, and he has made good use of his time doing so. With a degree in jazz piano from the New England Conservatory he has honed his skills playing with many different bands and many different styles of music. Coulter loves the Hammond B3 organ and all its magical powers. You can live inside of a B3 and never really know the full extent of its capabilities other than it is heavy as hell to move in and out of venues. Coulter adds all kinds of moods and cool textures to the band's music and keeps the arrangements flowing freely with his expressive touch on the keyboards. I am not sure exactly how everyone else other than Rose and Coulter came together, but I sure am glad they found one another.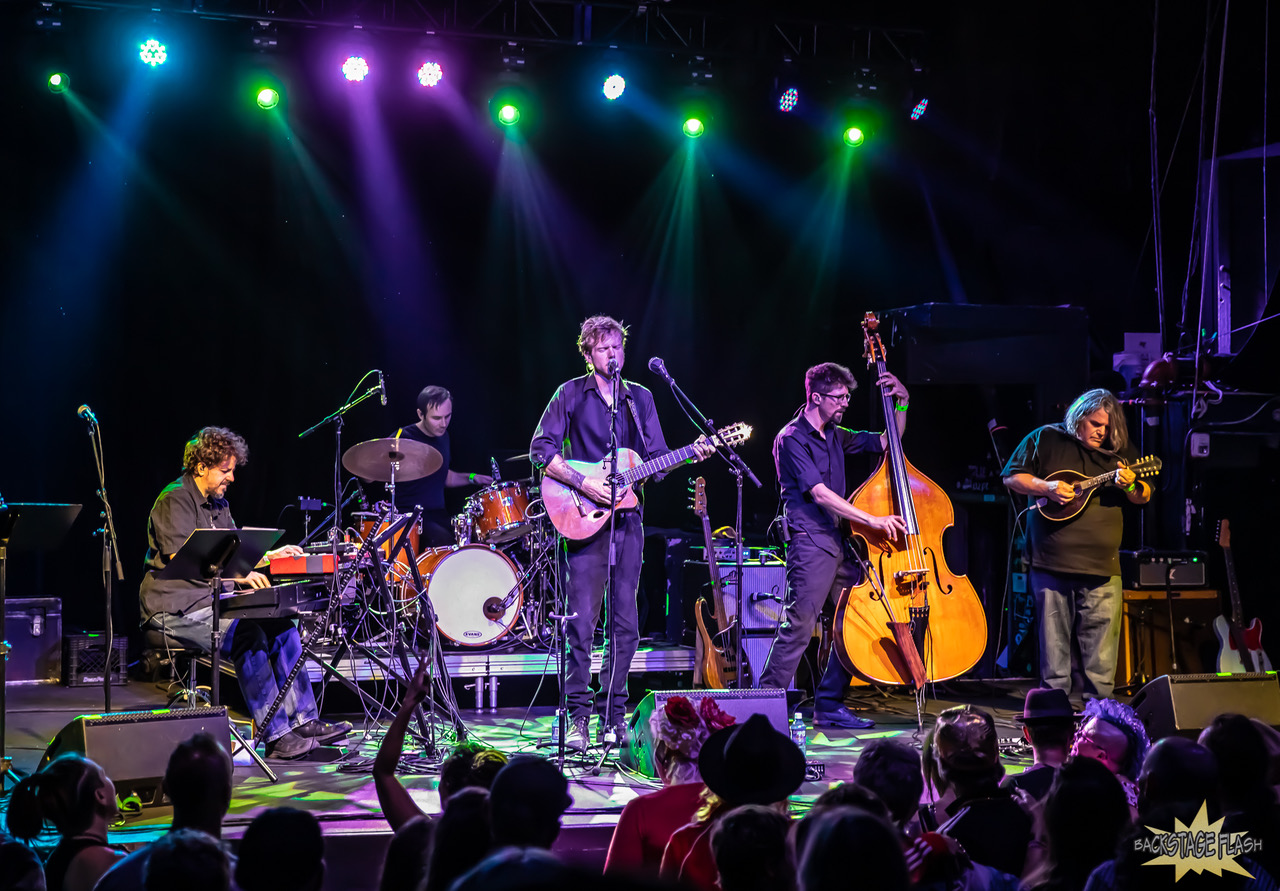 Grateful Web had a chance to catch up with Clay Rose and here is what he had to say:
GW: First and foremost congratulations on your new album Nightmares. I this a full album or a EP?
CR:  It is a full album with ten new tracks.
GW: Are the tracks written by you, other members of the band, or was it a collaborative effort?
CR:  All songs are written by me and arranged by Gasoline Lollipops.
GW:  Does Nightmares have a specific theme?
CR:  It's dark, but it gets lighter towards the end of the album, so hang in there, it will all be worth it.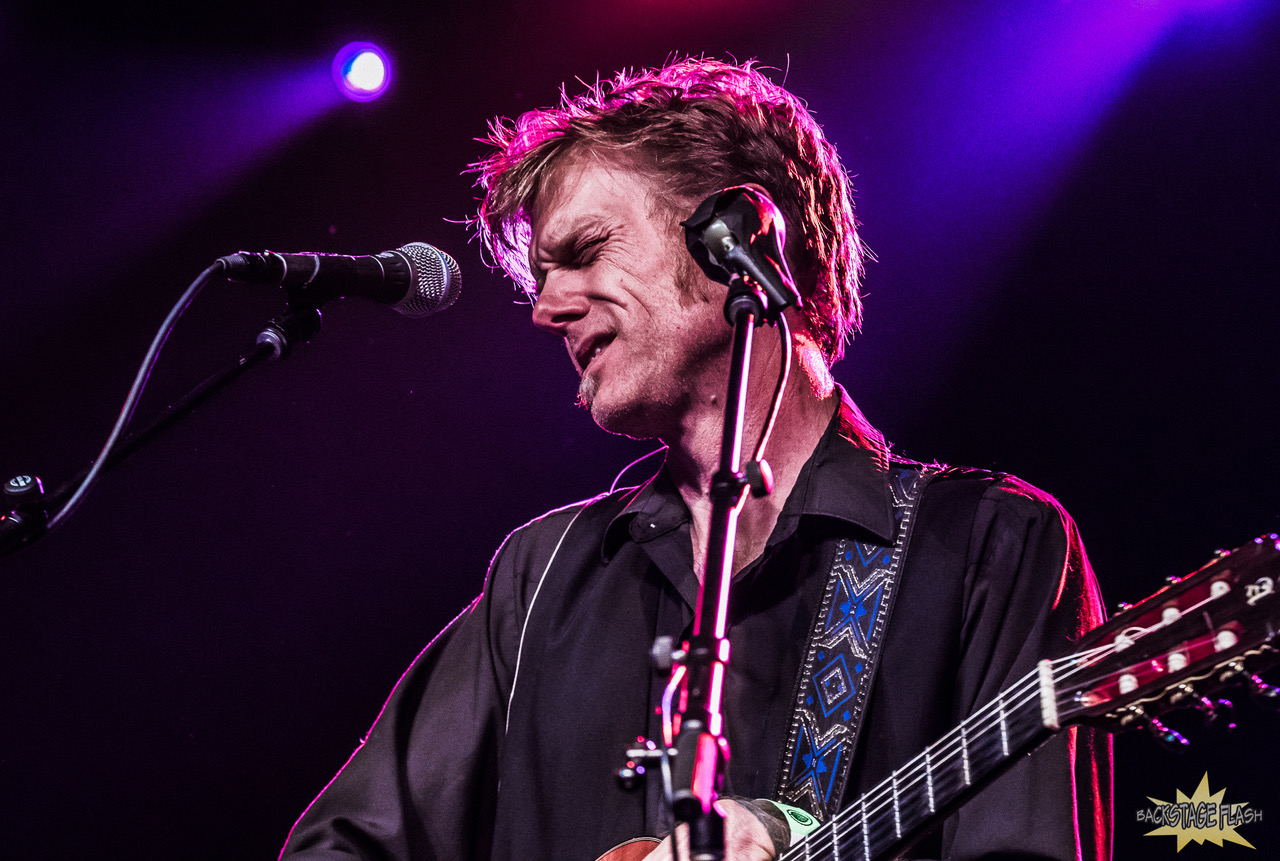 GW: Will you be playing material from different times in Gasoline Lollipops career at the Aggie Theatre this Friday, or will you be focused on newer material?
CR:  We will play the new album in its entirety, and then we will rock oldies from all our previous albums.
GW:  Where was the album recorded and are there any guest musicians or singers on it?
CR:  We recorded the album at Animal Lane Studios in Lyons, Colorado. The album was engineered by Jay Elliot and Giselle Collazo. It was then mixed by Andrew Berlin at the Blasting Room in Fort Collins, Colorado. The album features back-up singing from Carly Ricks, Giselle Collazo, and Kate Farmer.
GW:  Is Gasoline Lollipops planning any type of tour to promote Nightmares?
CR:  God, I hope not.
GW:  Thanks so much for your time on this.
CR:  You're welcome.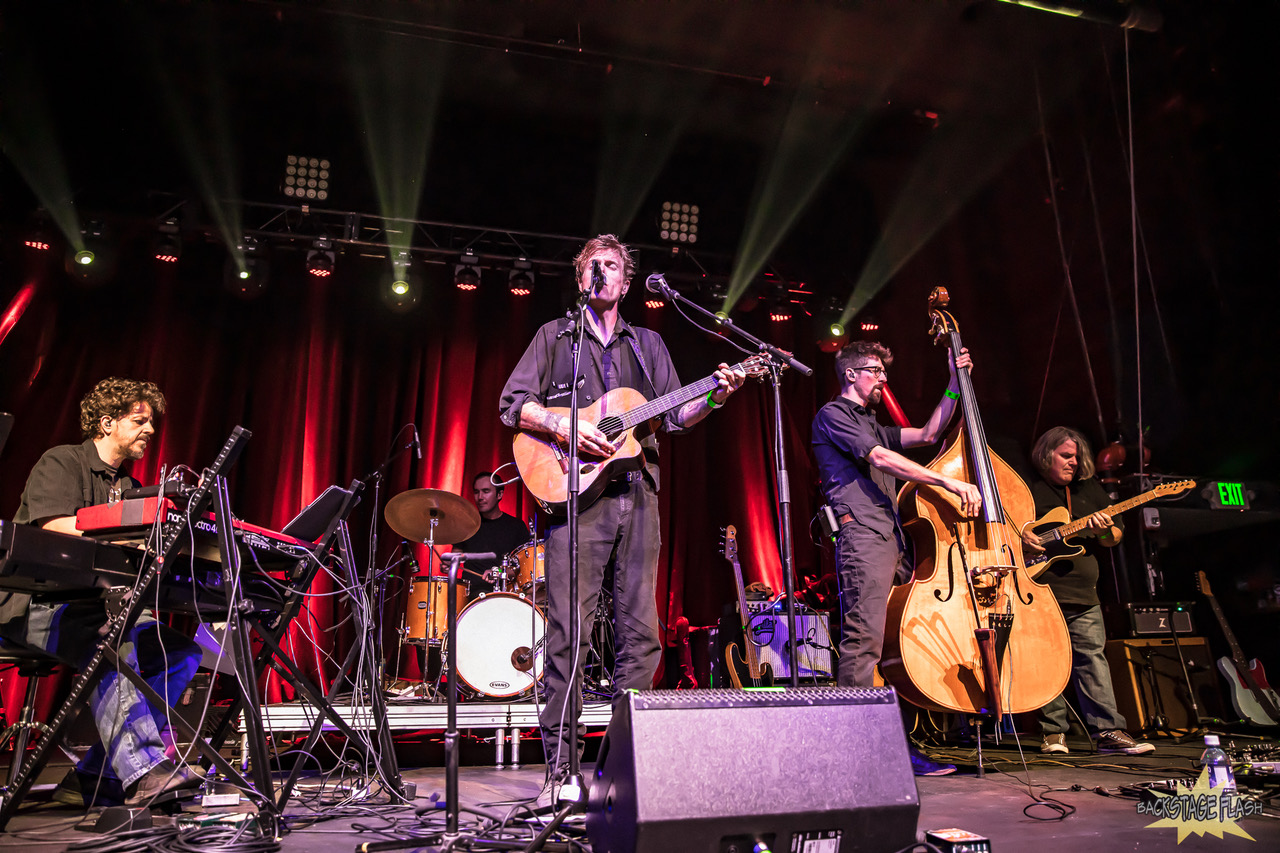 Gasoline Lollipops started their set just after nine o'clock. Clay Rose greeted the audience and talked briefly about the new album Nightmares that was played in its entirety. The album is very introspective honest writing on Rose's part. The songs touch on plenty of very personal topics about his life growing up including songs about Rose's addictions to drugs and alcohol, his sister that tragically lost her life due to a domestic violence situation, his parents, and many other accounts of life's extreme nature. The album has a handful of new songs and new recordings of earlier material, some dating back a decade. Rose's connection to the audience is highly personal, he takes you along with him deep inside the musical conversation. He expresses deep emotional connection to the lyrics as he shares the backdrop of his life with the world.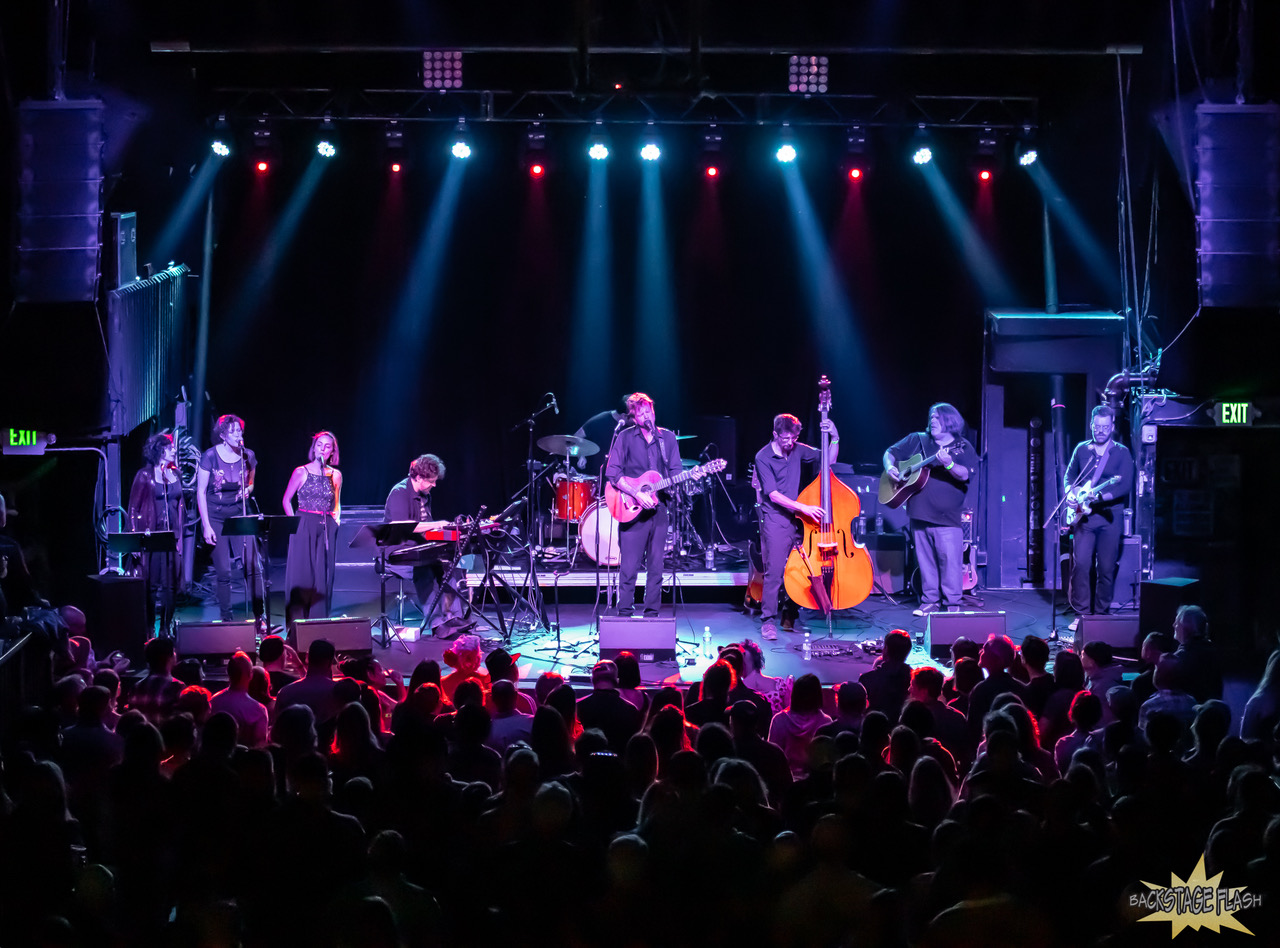 Starting the set with Smoke and Steam from the new album set the mood for first part of the show. Most of the tracks including the title track Nightmares are similar in style and tempo. They are stories told by a man who lived every word he wrote. Nightmares has a different feel from past Gasoline Lollipops albums as it peels back the layers of years of life and all it has to offer and take away. These songs are stories that are real accounts of truth with nothing held back and nothing left out. Scott Coulter on keyboards, Donny Ambory on guitar, Bradley Morse on bass and Kevin Matthews on drums all play their significant parts with superb musicianship and great feeling. The audience was treated to a much larger Gasoline Lollipops last night. Special guest guitar player Taylor Sims was flanked to Ambory's left and added plenty of extra roundness to the overall sound of the band. Having an additional guitar player on board gave both Sims and Ambory additional freedom to explore the melodies.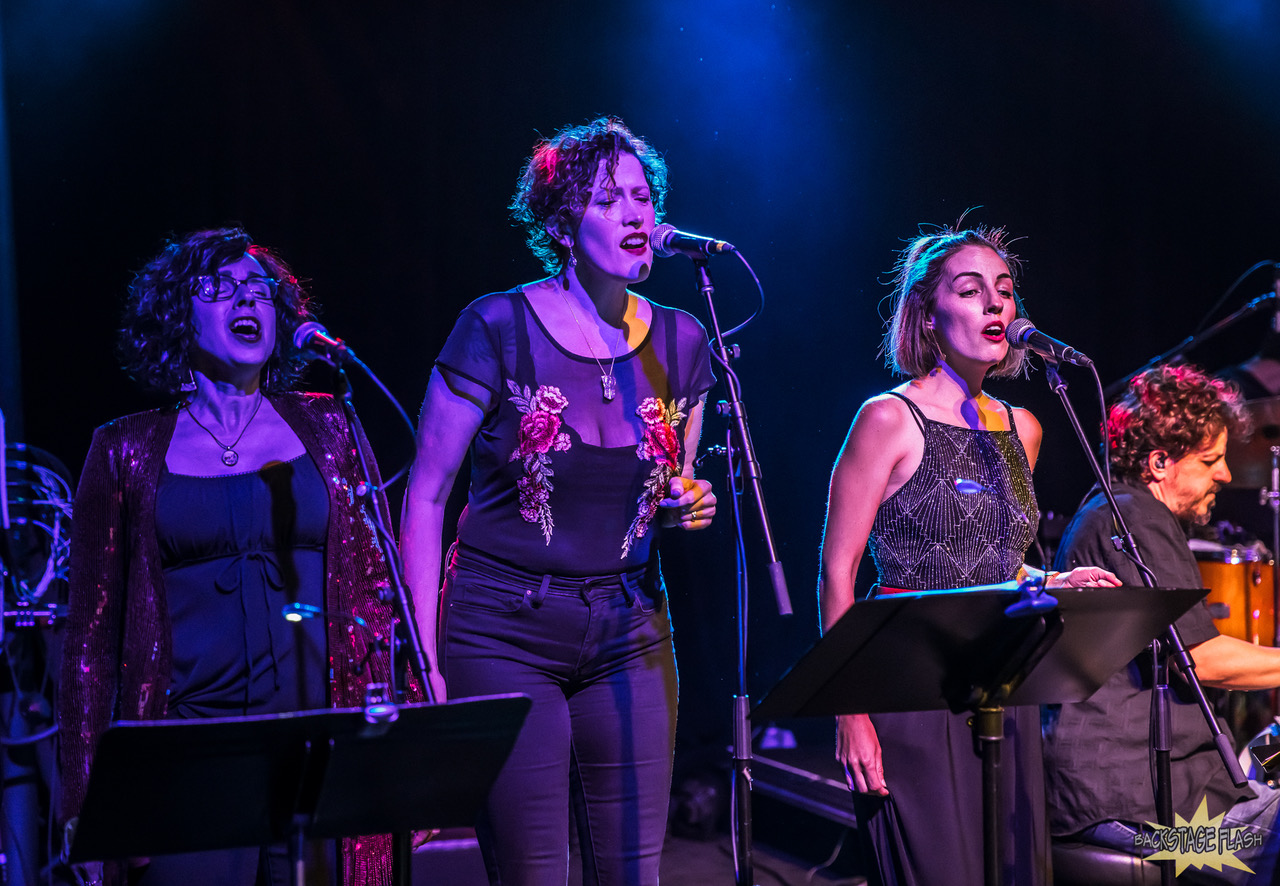 Giselle Collazo, Carly Ricks, and Kate Farmer added beautiful backup vocals. Their voices were powerful, angelic, and beautifully placed throughout the songs. Each singer had diverse ranges, both powerful and subtle qualities to their voices and wonderful stage presence. What a magnificent addition of vocal abilities and tones from these fine singers. The cohesiveness of everyone on stage was extremely tight, well-rehearsed and fun. I was not present for the barn burner portion of the set that Gasoline Lollipops is so well regarded for, but I have seen them enough over the years to know it was a shit kicking, foot stomping party. I bumped into Bonnie Sims on my way out the door and I am hopeful that she joined the party, and that the audience was treated to her incredibly beautiful powerful voice.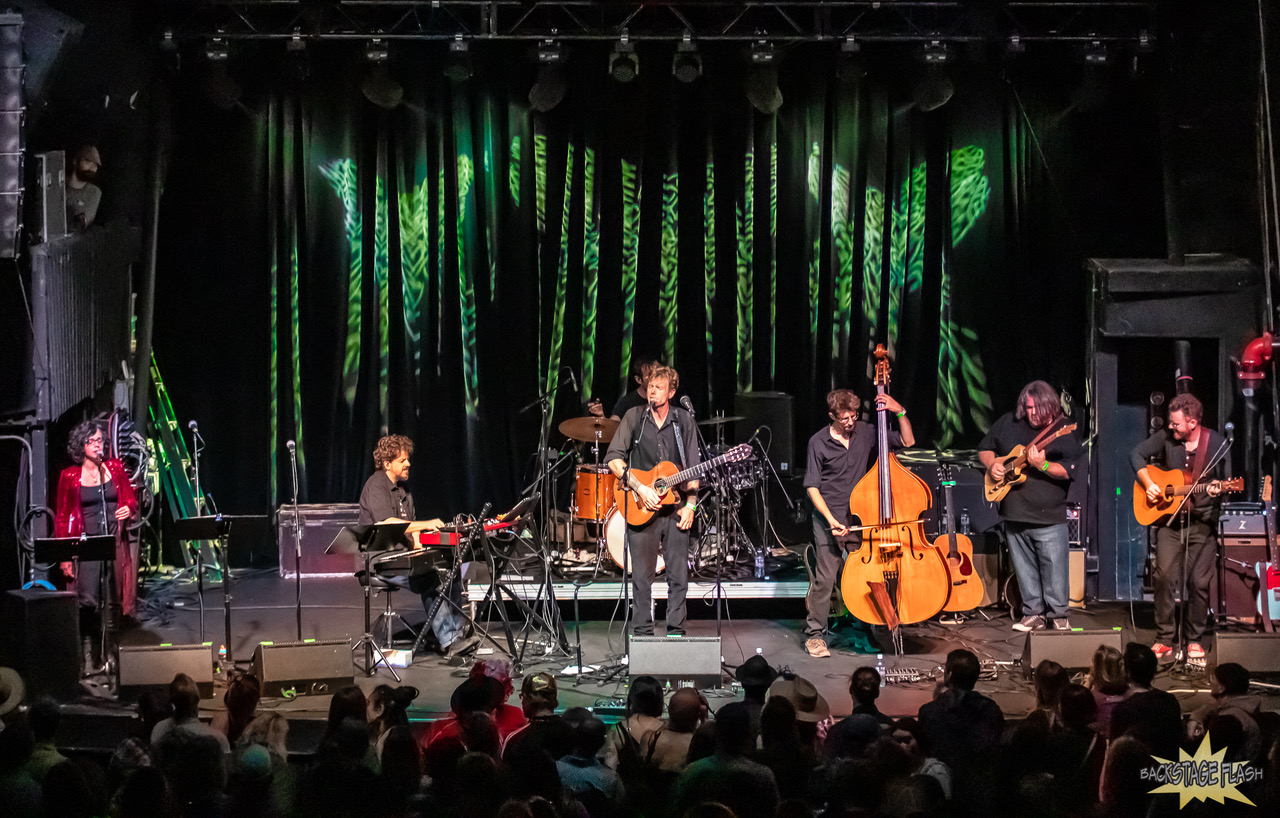 Overall, the band sounded amazing, the unique style of music they deliver is over the top expressive and musically masterfully presented. Their personalities are fun and adventurous, and they shine from the stage as bright as the stars above them. Congratulations on your new album and thank you for all the years of making us smile and dance.
Thanks to Gasoline Lollipops, Aggie Theatre staff and production staff, KRFC 88.9 FM Radio Fort Collins, Colorado and special thanks to Alden Olvey for always doing an amazing job lighting the stage.