By his own admission, George Clinton is a freak, and in the best possible way. James Brown may be considered the godfather of soul music, but the 81-year-old Clinton must be regarded as the Patriarch of funk. His legendary concerts are the freakiest mash-up of rock, jazz, soul, funk, and hip-hop music that have endured almost as long as Paul McCartney has performed Beatles songs.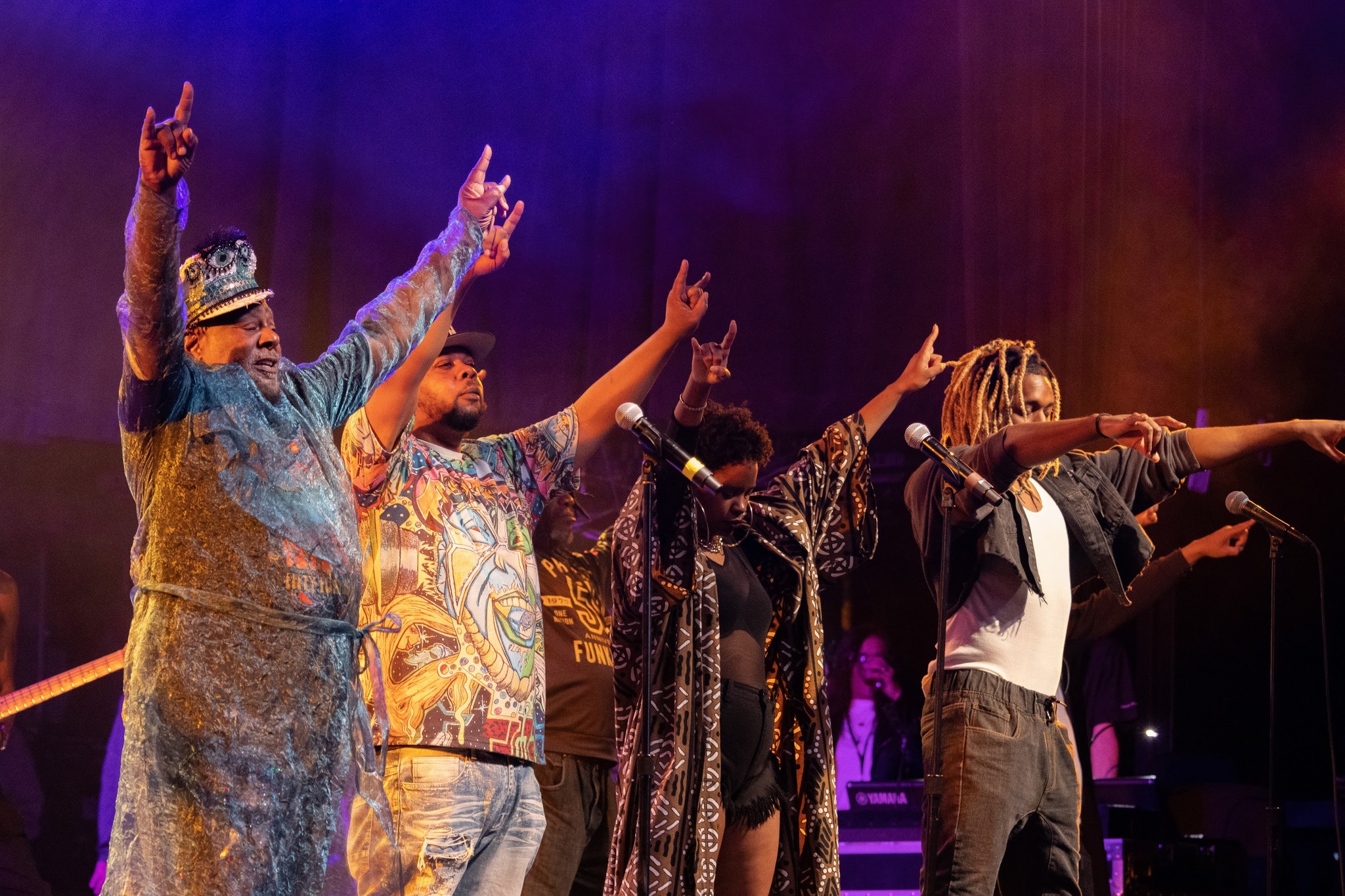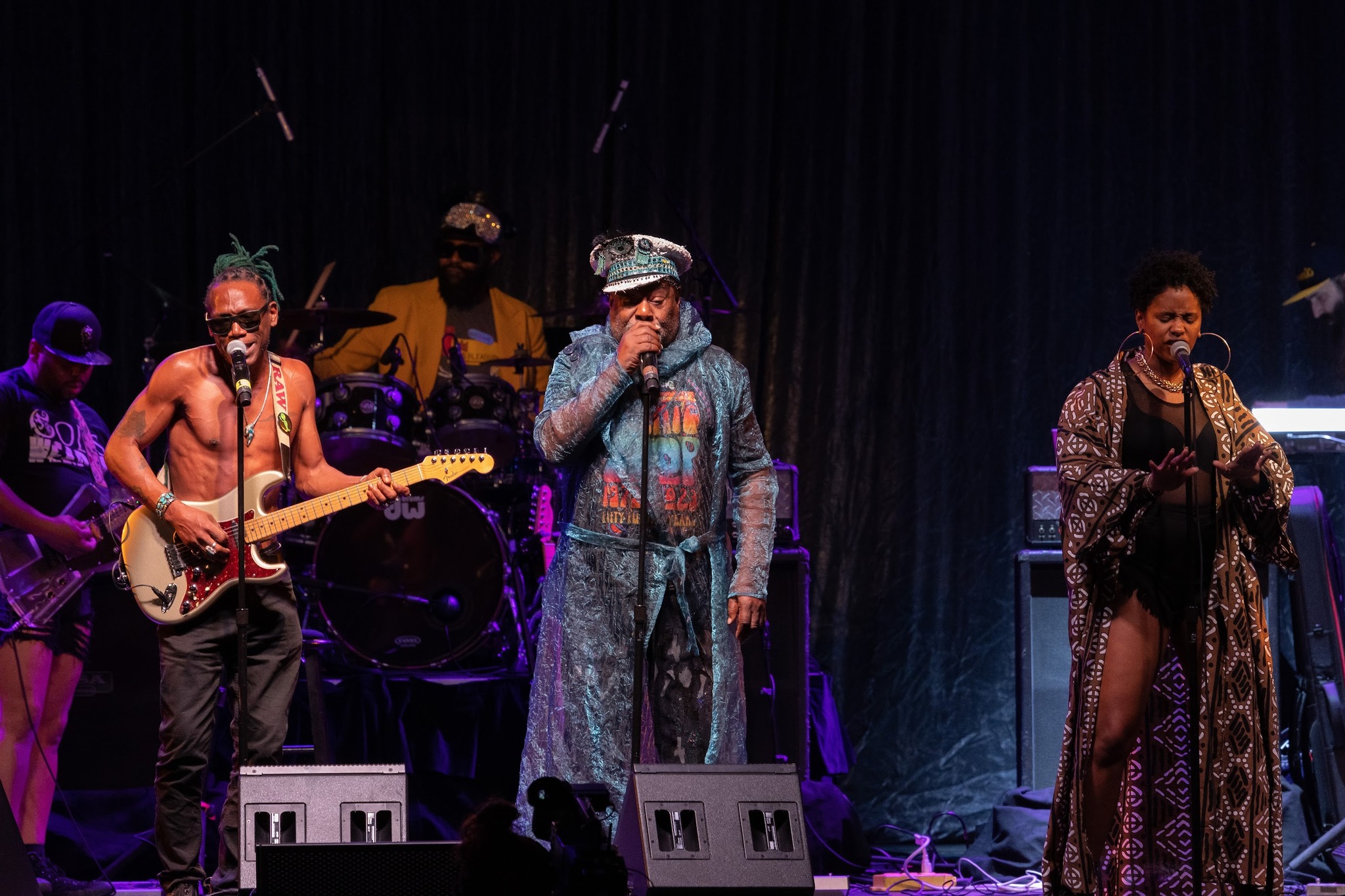 Clinton continued his farewell tour with his massive musical entourage Parliament-Funkadelic including a stop at the Chumash Casino Resort in Santa Ynez, California, on Saturday night, March 4th. The Samala showroom in the casino continues to feature the finest in-house sound and lighting of any venue in Santa Barbara County. In addition, live videos of the performance dramatically flashed across the massive video screens throughout the night. Since Clinton's ever-evolving posse tops more than a dozen musicians, singers, and dancers, the video was particularly helpful in absorbing the full scope of the circus-like presentation.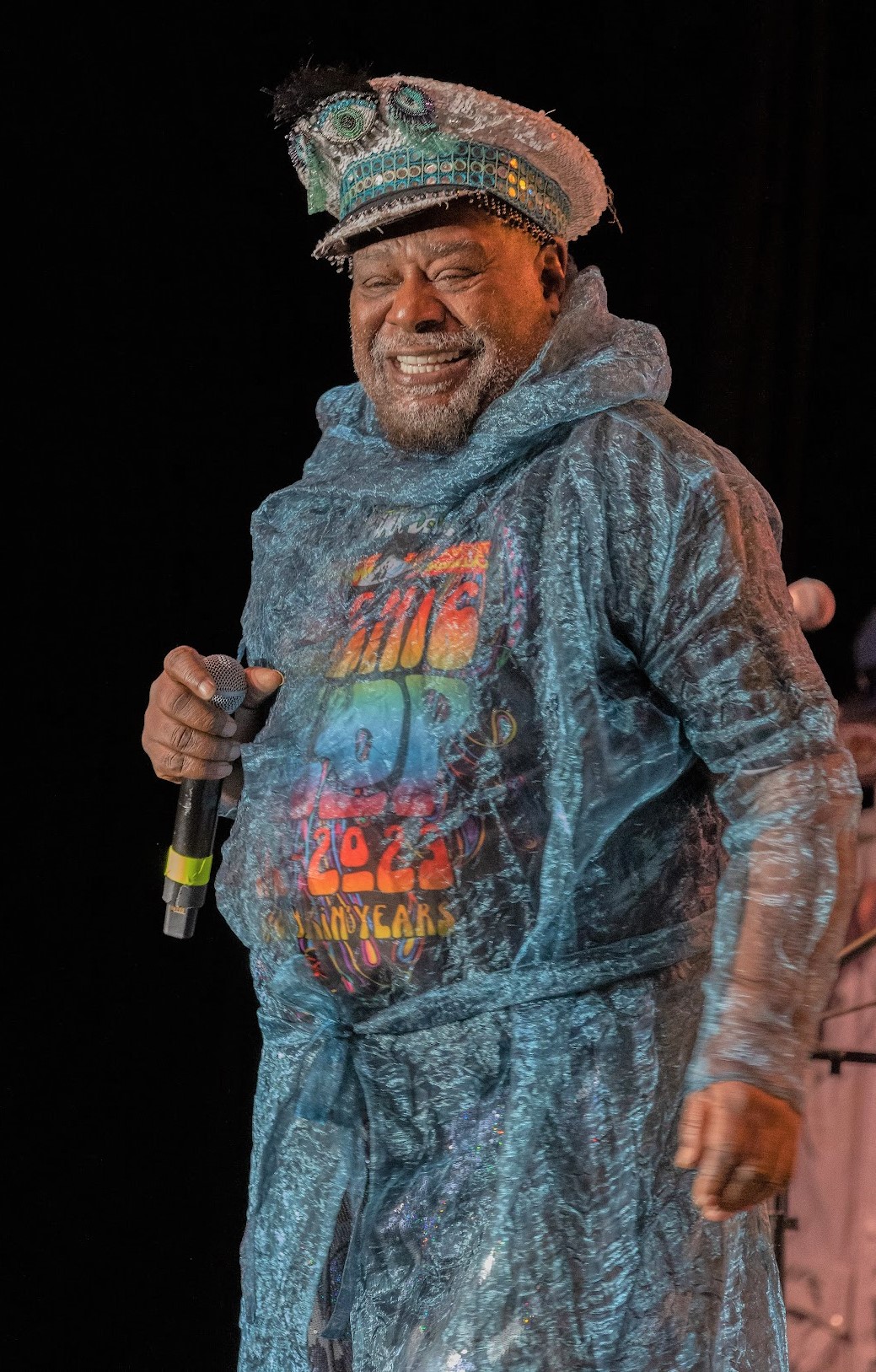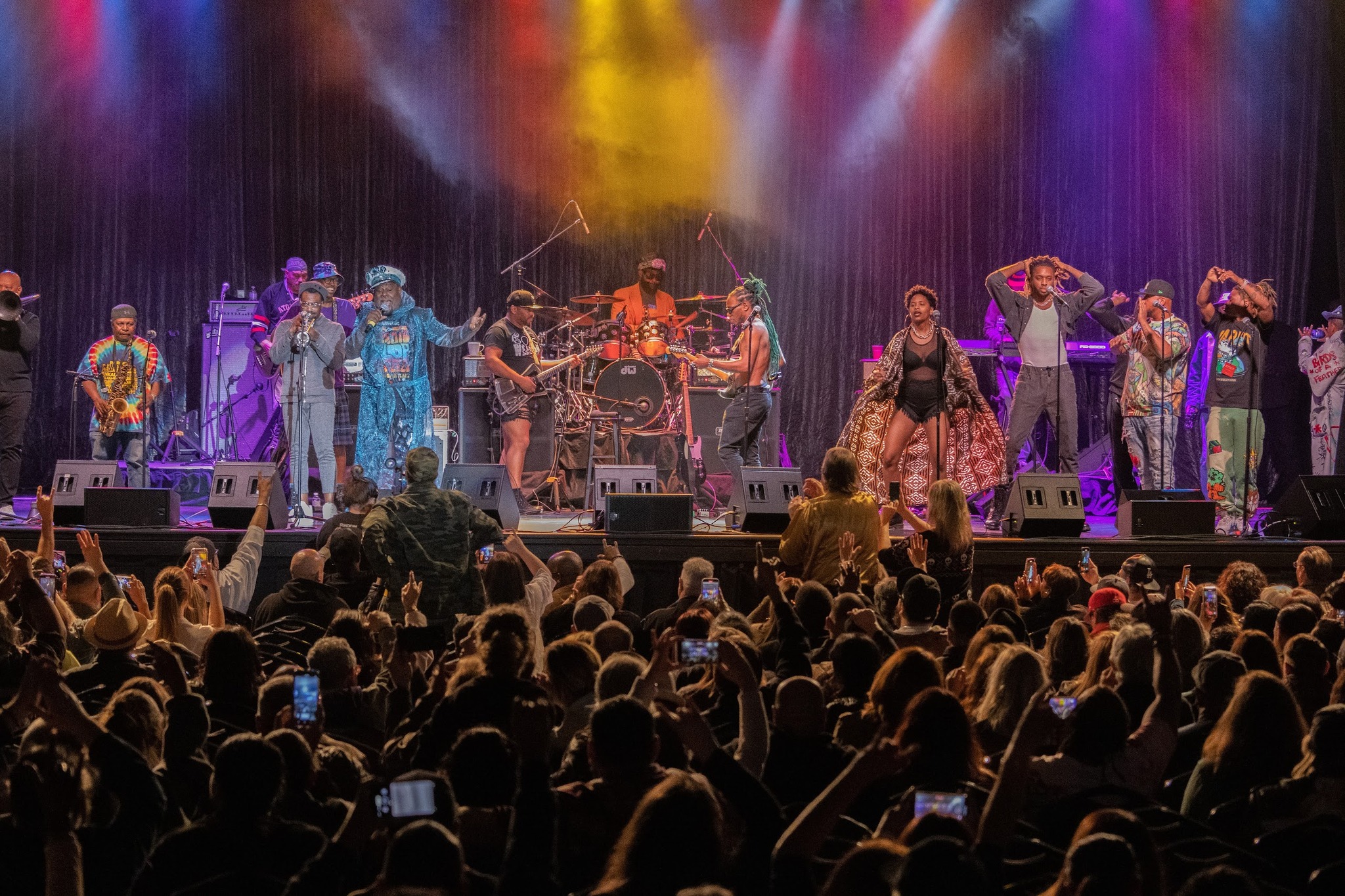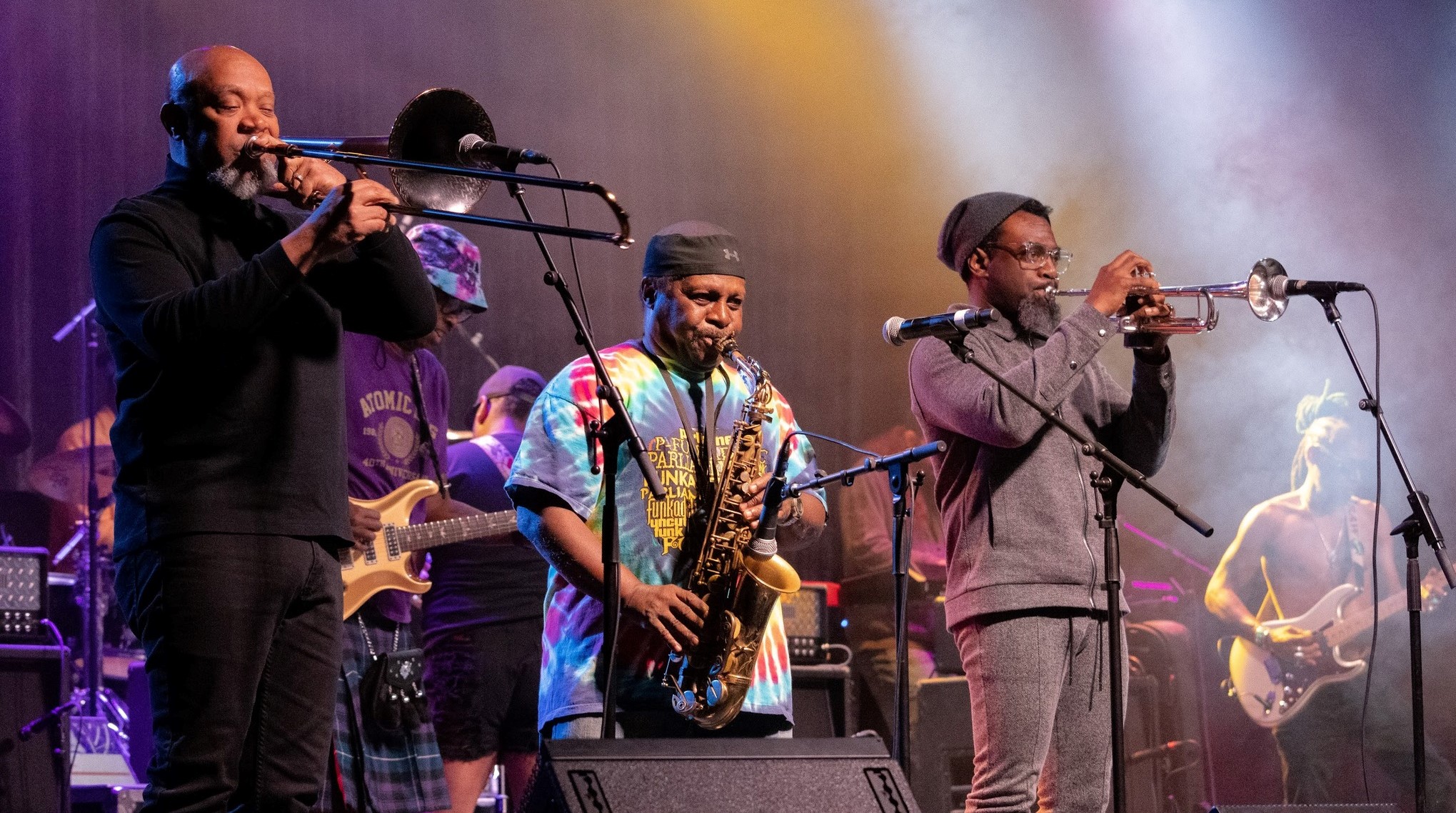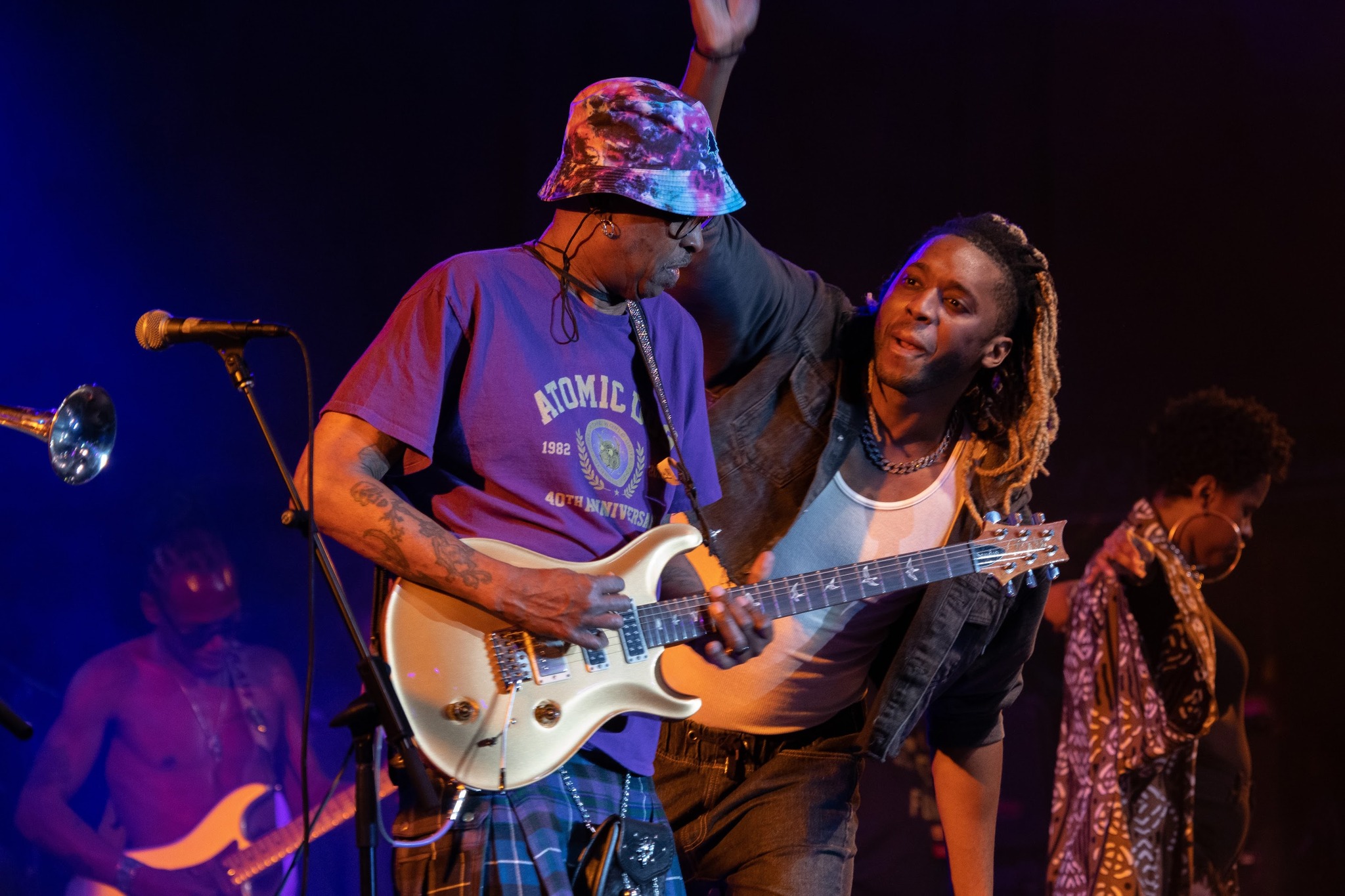 Over the years, Clinton's bands, including Parliament and Funkadelic, have yielded a legion of incredible musicians, many of whom have become musical legends in their own right. The current lineup includes veterans Bennie Cowan (trumpet), Greg Thomas (sax), Lige Curry (bass), Blackbird McKnight (guitar), and many younger generations of Clinton's family. But musicians come and go in the group constantly, so it is hard to keep tabs on who plays on any night.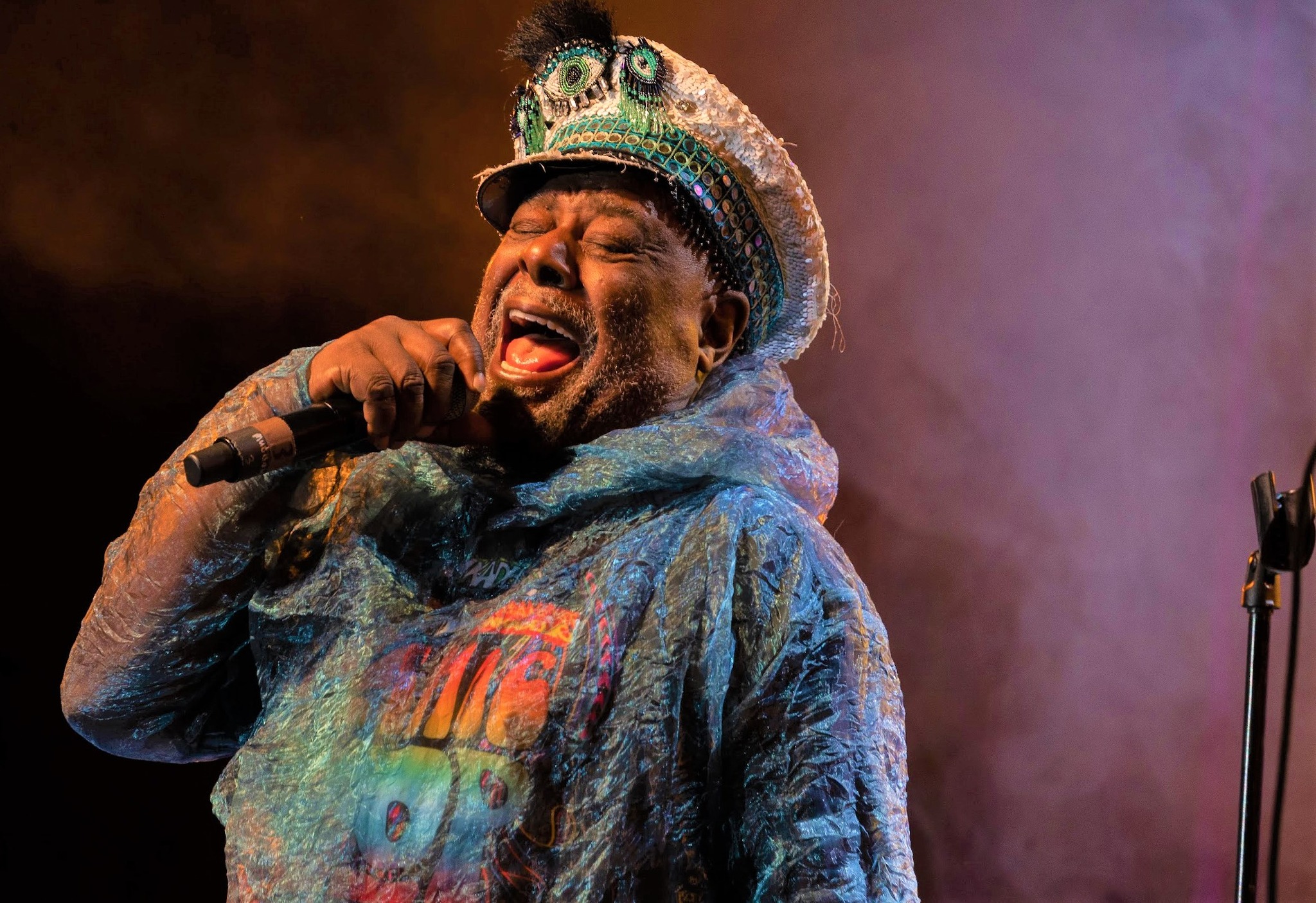 The show at the Samala showroom was a real crowd-pleaser, with the band playing genuine jazz, blues, and rock jams and plenty of funk and soul-driven music with a layer of hip-hop thrown in for good measure. Clinton acts as a pied piper during his shows, sometimes singing, sometimes dancing, and more often than not, acting as a cheerleader. The result is to bring the audience into the frenzied jams that mark the group as one of the most talented live jam bands. The show featured magnificent Jazz drenched solos from the keyboardist and horn players while Clinton took a break and sat in an oversized chair in the middle of the musical melee. Then the tunes turned bluesy with a soft acoustic blues guitar solo that became a duet with lead guitarist Michael Hampton, known as "Kidd Funkadelic."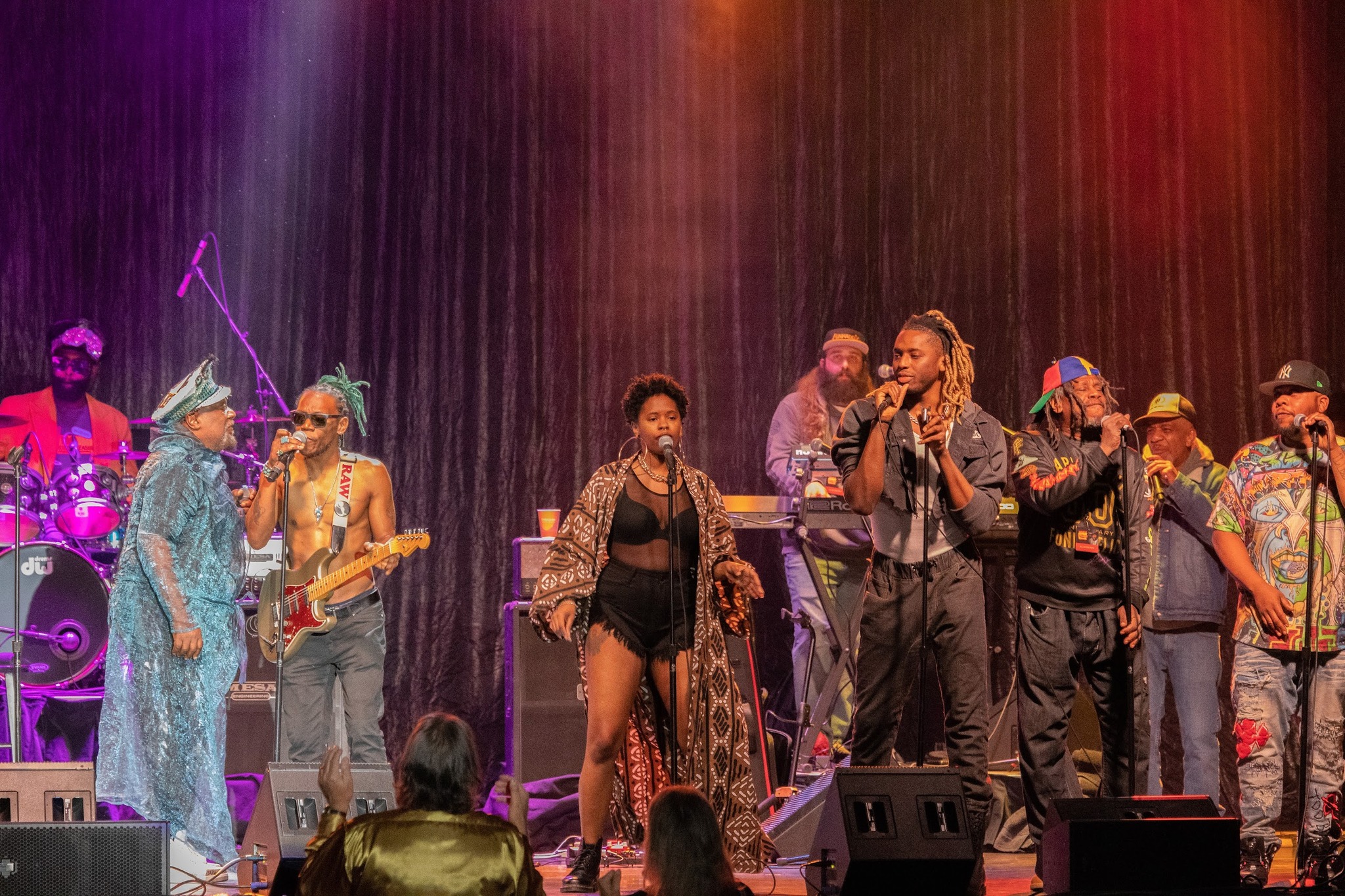 A rock jam ensued, turning into a trio of guitarists wailing a Hendrix-like marathon riff. While the group went off into forays of many musical genres, there was still plenty of "freaky" funk to keep the loyalists of the genre happy. The set began and ended with some of Clinton's signature classics, including "Give Up the Funk Tear the Roof Off the Sucker," "Get Off Your Ass and Jam," and 1982's hit "Atomic Dog." Clinton, the master of funk, led a delighted crowd in one final chant, "We wanted the funk, we needed the funk," and the band delivered.