The jam rock quintet Goose has been selling out shows and headlining venues where they previously served as the opening band because they deliver epic shows night after night, engage with fans via social media, and find new ways to exercise their creativity. This Connecticut based squad continues to rise up and come together, while attracting a kind and friendly fan base to join them on the ride. Sunday night's show in San Francisco was no exception, as the time-honored jam band proverb rang true once again: "never miss a Sunday show." The band seamlessly closed out their two-night stand at the architecturally delightful Regency Ballroom with vigor. The show contained the essential aspects of an outstanding show, including heavy hitters, rare tunes, covers and a new song debut.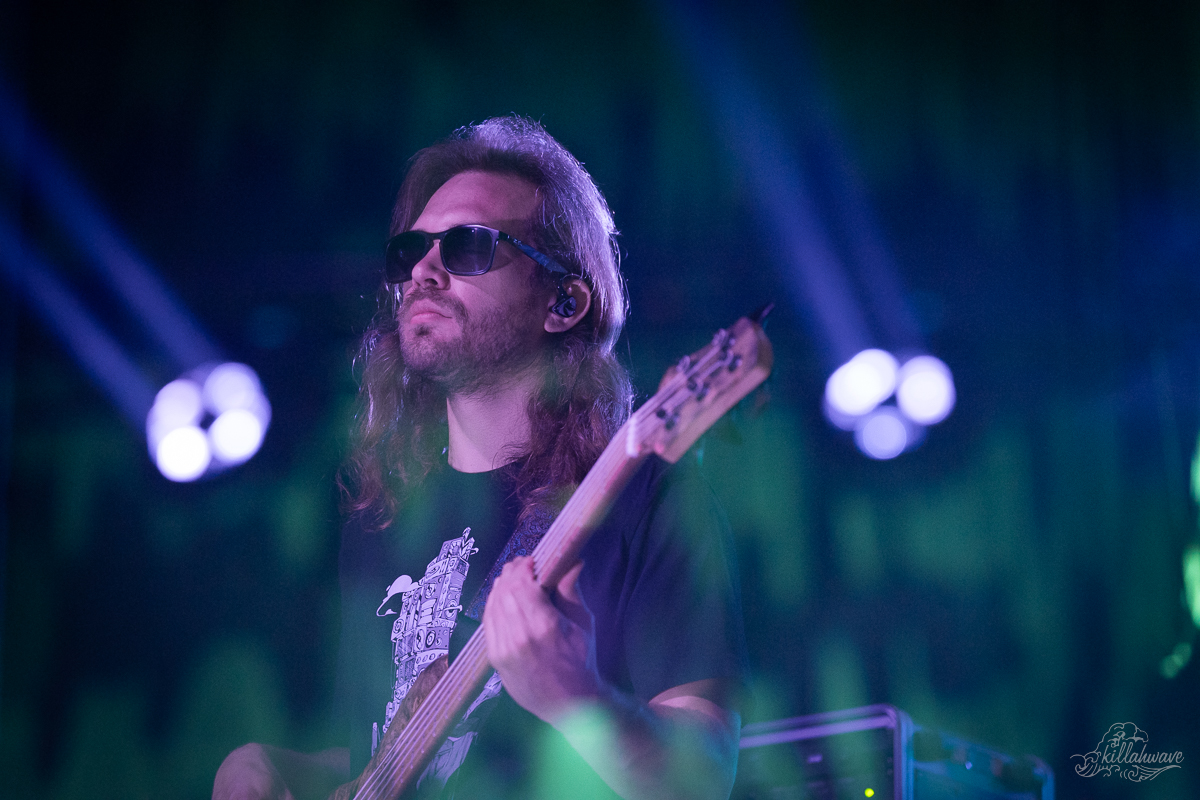 The evening began by standing in a long line waiting to enter the venue, much like any night prior to a Goose performance. This could easily be viewed as negative, but rather is an incredible opportunity to get to know fellow honkers in person. The line was not only filled with local Californians, but also individuals who traveled from Ohio, New York, Colorado, Oregon, Virginia and Connecticut, just to name a few. Almost everyone was friendly and very willing to interact with new faces, which is one of the special aspects of this growing community.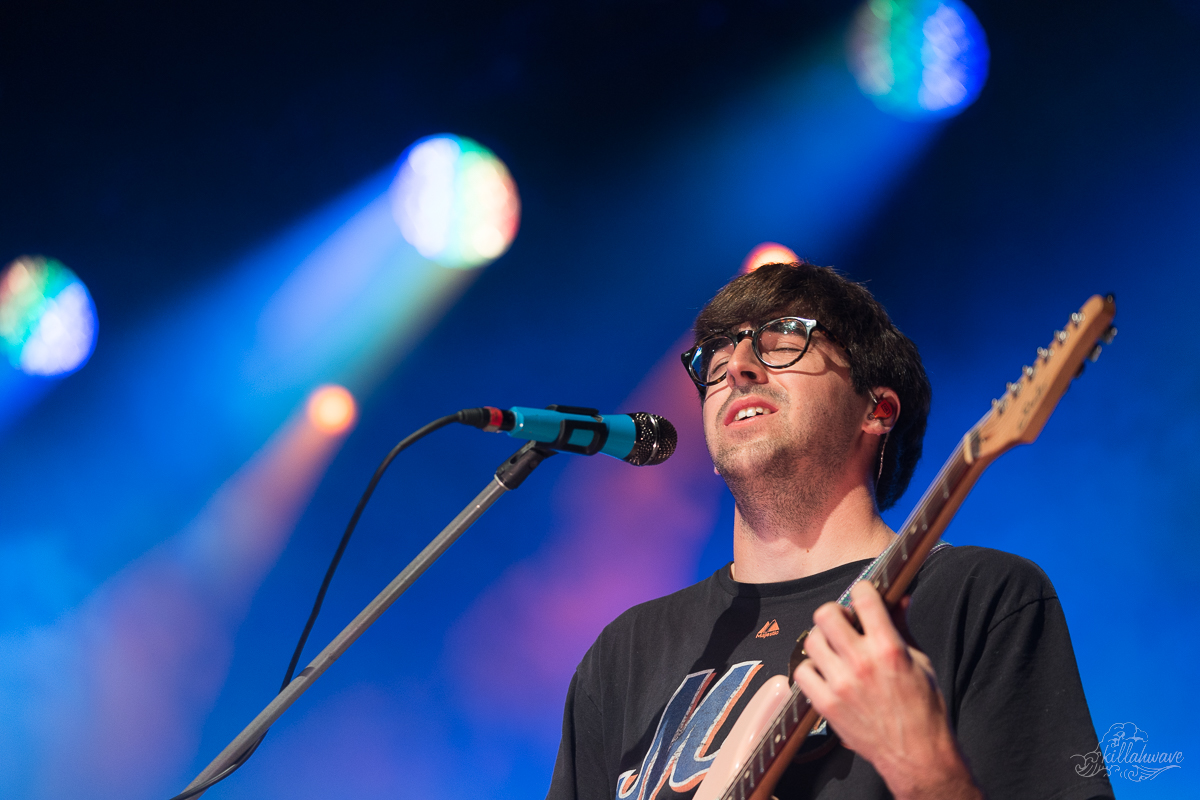 After the quality time spent on line and inside this elegant venue, the music finally kicked off with "Labyrinth," from the 2021 release, Shenanigans Nite Club. The band wasted no time, and transitioned this sweet jam they developed from "Labyrinth" into Father John Misty's "Writing a Novel." Two heavy hitters that originated from Goose's predecessor Vasudo followed, starting with "Tumble." Tonight's version had a slower cadence which created an overall softer take on this normally high energy albeit uplifting song. "Wysteria Lane" proceeded with a tasty disco funk jam. Upon the conclusion of "Wysteria", guitarist Peter Anspach announced that lighting director Andrew Goedde would join the band for the next song. The band immediately dove into Paul Simon's "Me and Julio Down by the School Yard," which turned into a giant sing along for the crowd. Goedde appeared on stage towards the end of the first riff with his arms in the air, and contributed his whistling skills to this classic tune. This rocking first set closed out with another Shenanigans tune, "So Ready." The already raucous dance party shifted into high gear, as Goedde's intense lighting display perfectly complimented the jam.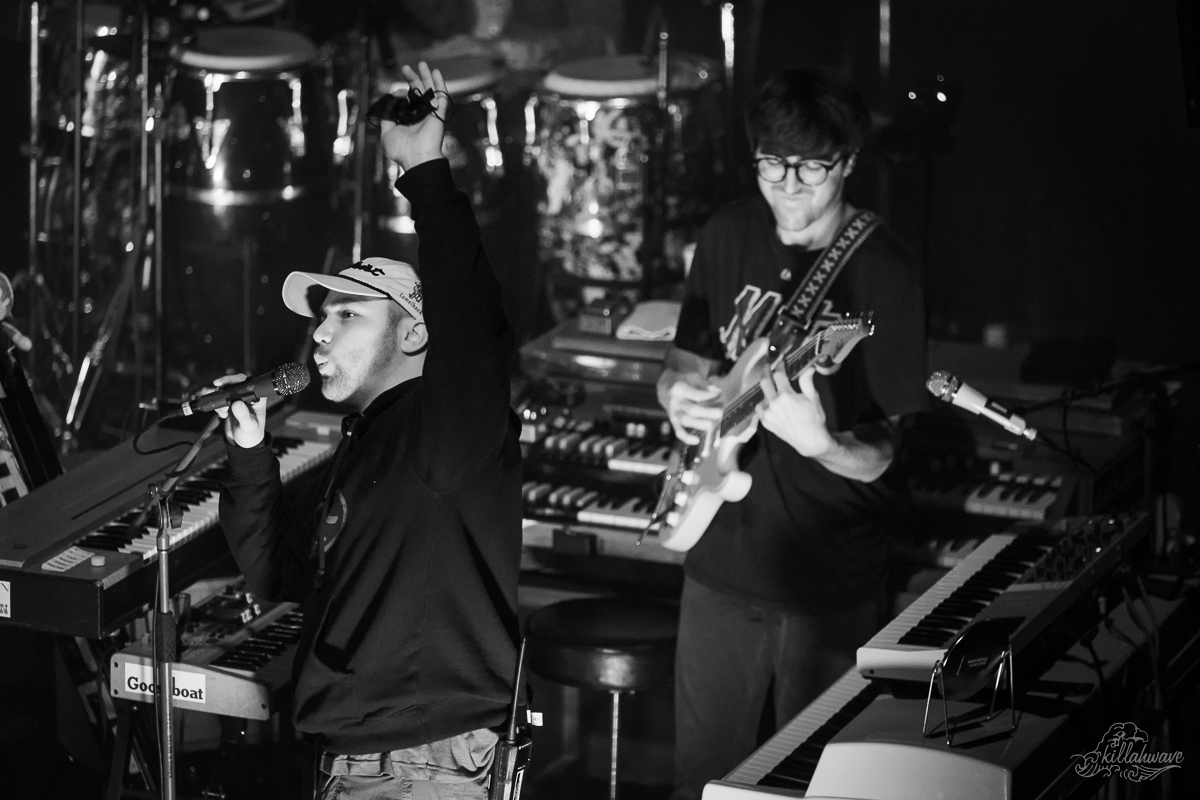 After a quick break, the band returned with a new tune to Goose fans, penned by guitarist Rick Mitarotonda, called "Arise." This slower song was originally released ten years ago by a Mitarotonda side project called St. John's Revival on an album called The Heron. The Goose side project Orebolo debuted "Arise" during their recent December 2021 tour as well. "Elizabeth" was up next, and elevated the energy once again. Recent versions of "Elizabeth" have included a delicious jam, and this version was no exception. It was also a precursor for the synth heavy "Into the Myst." This version clocked in at thirteen minutes, before seguing into the Clash's "Rock the Casbah." Almost everyone in the venue was grooving to this well known cover. This explosive set was book ended with set list rarity and St. John's Revival tune, "Elmeg the Wise," last played at the 2021 Fred Festival in Arrington, Va. The deep jam in "Elmeg" was over twenty minutes long, and certainly brought smiles to many of the long time Goose fans in the crowd. The band then stepped off stage, with the crowd on the their feet and thirsty for more. After a few minutes, they returned to play the fan favorite, "Hot Tea," which was a fitting conclusion for this smoking hot run in the Bay Area.
Yet again, Goose found new ways to engage their creativity and keep the audience on their toes. This show was the perfect end for the 2022 Winter Tour's first weekend, and truly exemplified the "never miss a Sunday show" adage. Thankfully, they are just getting started on their Winter Tour, and head to Oregon for shows in Bend and Portland next week. Visit their tour page for more details on these shows, as well as the rest of the tour.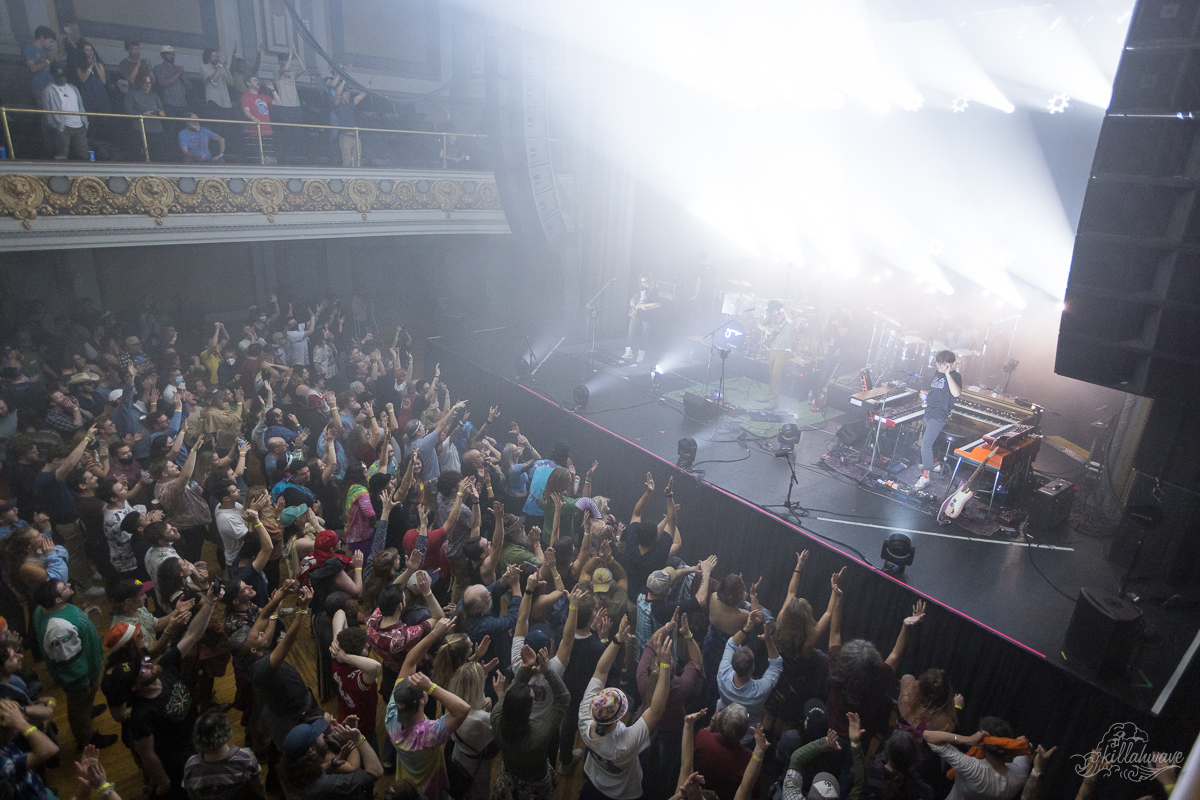 Check out more photos from the show!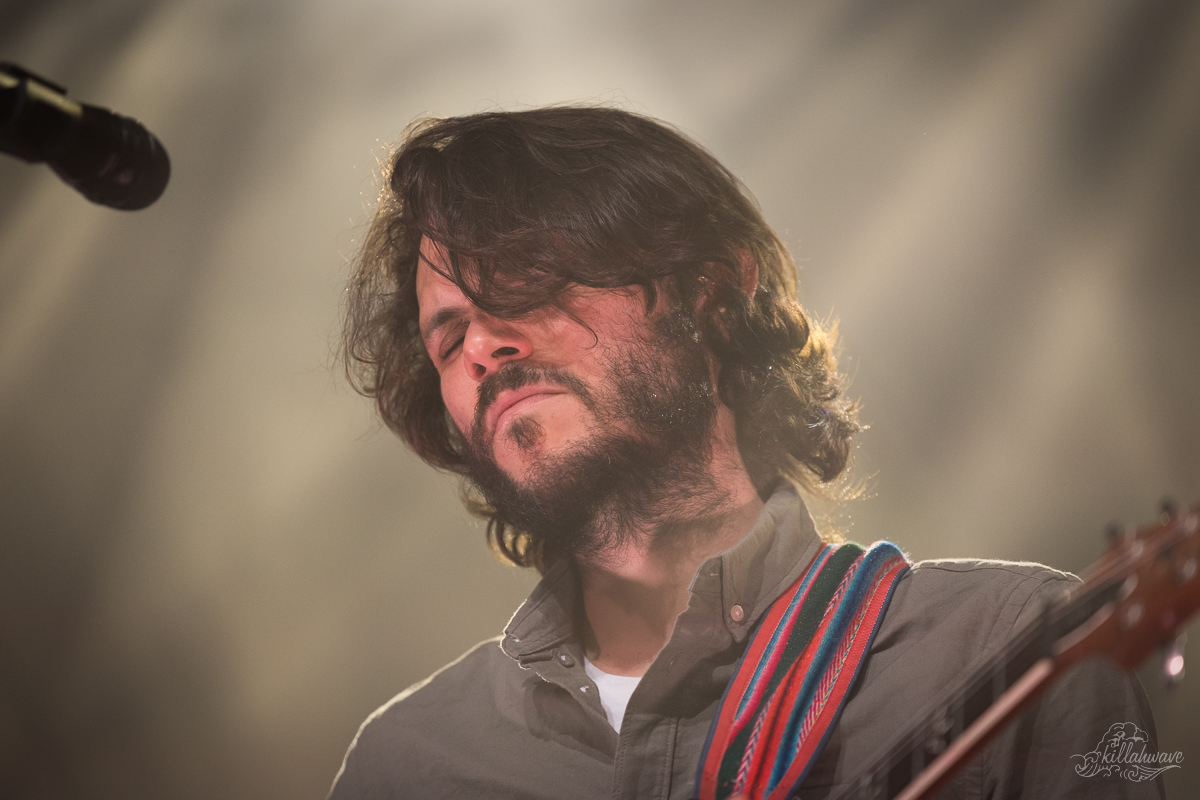 Set One
Labyrinth > Writing A Novel1, Tumblé, Wysteria Lane, Me & Julio Down By The School Yard2, So Ready
Set Two
Arise3, Elizabeth , Into The Myst > Rock The Casbah4, Elmeg The Wise
Encore
Hot Tea
Notes
1. Father John Misty
2. Paul Simon, with Andrew Goedde on whistle
3. Rick Original, FTP w/ Göose
4. The Clash