Goose release their eagerly awaited new album today. Dripfield is available everywhere now via No Coincidence Records. A limited-edition double LP printed on 180g pink drip vinyl with a 12-page booklet is available exclusively at the official Goose webstore.
Produced and engineered by D. James Goodwin (Bob Weir, Kevin Morby) at The ISOKON in Woodstock, NY, Dripfield captures Goose's commanding display of fluid musicianship and creative intentionality on such hypnotic tracks as "Arrow," "Hungersite," "Borne," and "Dripfield," all available now for streaming and download. Official music videos are streaming now on the official Goose YouTube channel. 
LISTEN TO "ARROW" | WATCH OFFICIAL MUSIC VIDEO
LISTEN TO "HUNGERSITE" | WATCH OFFICIAL MUSIC VIDEO
LISTEN TO "BORNE" | WATCH OFFICIAL MUSIC VIDEO
LISTEN TO "DRIPFIELD" | WATCH OFFICIAL MUSIC VIDEO
Dripfield has quickly drawn critical applause from such national outlets as Rolling Stone, which hailed the album as "Goose's third and most assured play at establishing themselves as a compelling studio act…Bits of crunchy funk ('Hot Tea,' 'Arrow') and heady noodling ('726') mingle with windswept indie-folk and country-rock ('The Whales,' 'Honeybee'). Most striking is the opening trio – 'Borne,' 'Hungersite,' and 'Dripfield' – where all these styles collide, the guitar solos, harmonies, and sing-along choruses providing both sweet headphone ear candy and the foundation for a perfect live peak." The band is currently on the cover of Relix and has recently received accolades from Pitchfork, Uproxx, Vulture, No Depression, Pop Matters, and Glide.
Goose – who recently lit up Manchester, TN's Bonnaroo Music & Arts Festival with a soaring two-hour late-night performance – are currently celebrating Dripfield with their biggest North American tour to date, including much-anticipated headline shows at such iconic venues as New York City's Radio City Music Hall (June 24-25), Morrison, CO's Red Rocks Amphitheatre (August 18), and Los Angeles, CA's Greek Theatre (August 21). Additional highlights include festival appearances at Scranton, PA's Peach Music Festival (June 30-July 3), Quincy, CA's High Sierra Music Festival (June 30-July 3), Newport, RI's Newport Folk Festival (July 22), Port Townsend, WA's Thing (August 26), Bridgeview, IL's Sacred Rose (August 26-28), Charleston, SC's Resonance Music & Arts Festival (September 15-17), and Austin, TX's Austin City Limits Music Festival (October 7-9, 14-16). A number of dates are already sold out – for complete details and remaining ticket availability, please visit www.goosetheband.com/tour.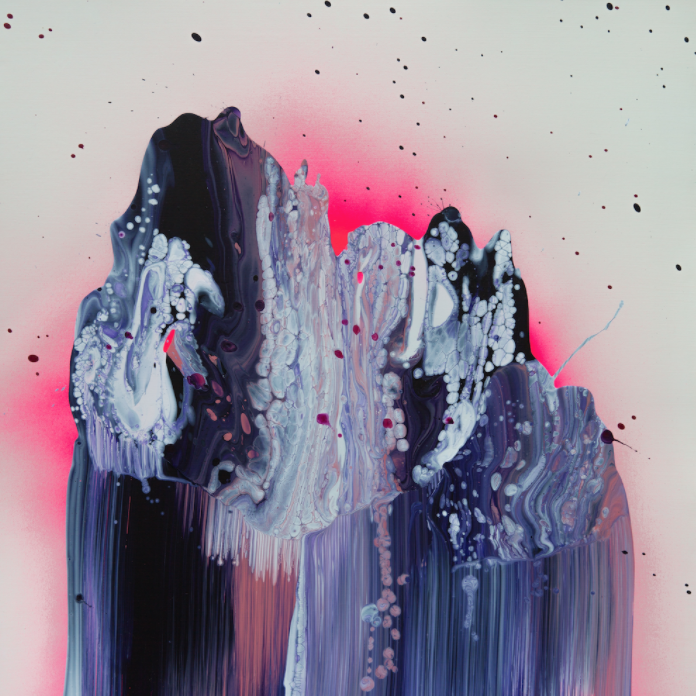 In addition to their already iconic Friday night set on Bonnaroo's This Stage, Goose proved one of the festival's most in-demand collaborators, with singer/guitarist Rick Mitarotonda joining the star-studded SuperJam: Jack Antonoff's 1984 for stellar renditions of Talk Talk's "It's My Life" and a-ha's classic "Take On Me." What's more, the CT-based quintet made a special ensemble appearance during Andy Frasco & The U.N.'s Thursday night set, teaming up for a memorable jam played entirely in the key of E. 
Goose is: Rick Mitarotonda (vocals, guitar), Peter Anspach (vocals, keys, guitar), Trevor Weekz (bass), Ben Atkind (drums), and Jeff Arevalo (vocals, percussion, drums). 
GOOSE
TOUR 2022
JUNE
24 - New York, NY - Radio City Music Hall
25 - New York, NY - Radio City Music Hall (SOLD OUT)
30 - Quincy, CA - High Sierra Music Festival *
6/30-7/3 - Scranton, PA - Peach Music Festival *
JULY
22 - Newport, RI - Newport Folk Festival *
AUGUST
12 - Columbia, MD - The Chrysalis at Merriweather Park
13 - Columbia, MD - The Chrysalis at Merriweather Park
16 - Dillon, CO - Dillon Amphitheater (SOLD OUT)
17 - Dillon, CO - Dillon Amphitheater (SOLD OUT)
18 - Morrison, CO - Red Rocks Amphitheatre (SOLD OUT)
20 - Las Vegas, NV - Brooklyn Bowl Las Vegas
21 - Los Angeles, CA - Greek Theatre
25 - Portland, OR - Pioneer Courthouse Square
26 - Port Townsend, WA - Thing *
26-28 - Bridgeview, IL - Sacred Rose *
SEPTEMBER
15-17 - Charleston, SC - Resonance Music & Arts Festival *
OCTOBER
7-9 - Austin, TX - Austin City Limits Music Festival *
14-16 - Austin, TX - Austin City Limits Music Festival *
* FESTIVAL APPEARANCE