Goose descended into the Bay Area on April 27, 2023 for an inspired show at the storied Warfield Theatre in San Francisco, CA, where the Grateful Dead played 15 shows and Jerry played 88 shows. This self-described indie jam band from Connecticut has been turning heads around the country as they continue to flourish and unleash original music with raging jams. This show included plenty of this, as well as a pair of notable covers.
What a difference a year can make. In 2022, Goose played at the iconic Regency Ballroom in San Francisco. This venue is certainly beautiful and has about the same capacity as the Warfield at 2200. However, the Warfield has been a San Francisco institution for over eighty six years, and has hosted names like Bob Dylan, John Prine and Nirvana, just to name a few. Originally built as a vaudeville and movie palace in 1922, this century old building has been rocking out since 1979 after famed promoter Bill Graham booked Dylan for a two week stand.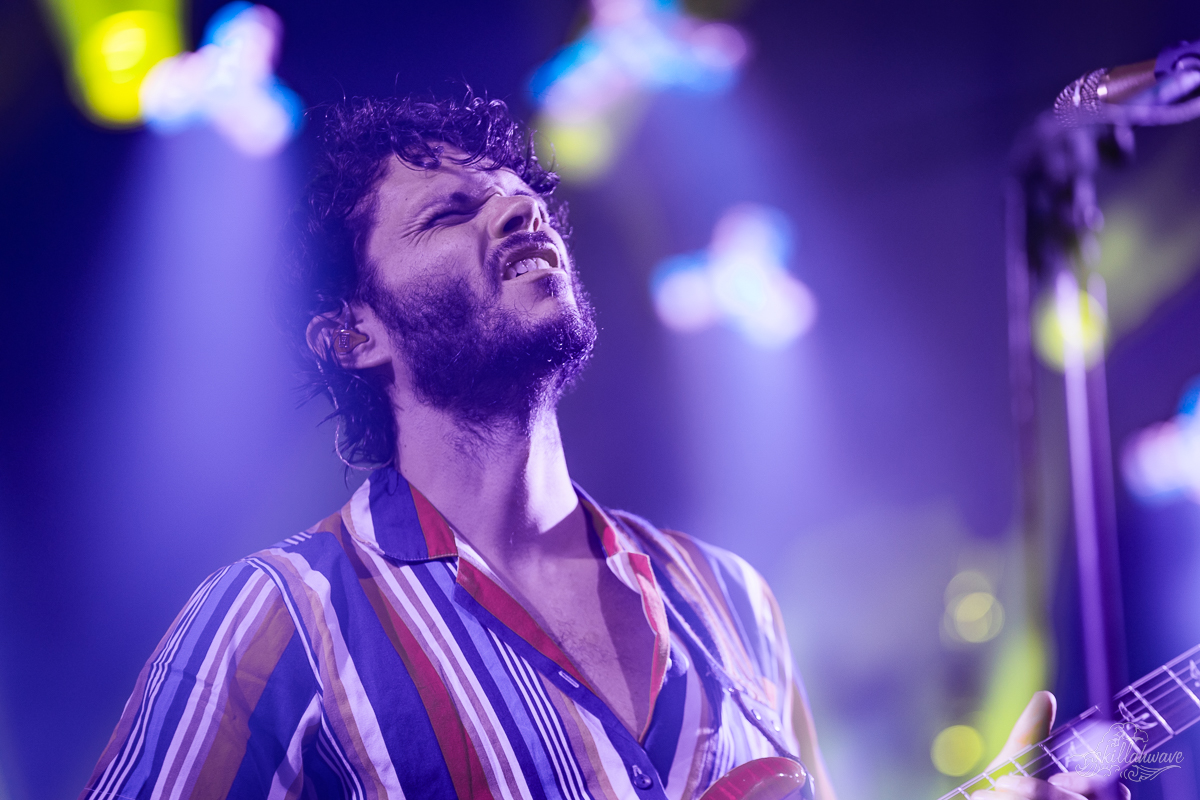 The Norwalk, CT based quintet had big shoes to fill in this legendary venue, and fill they did, starting with the joy inciting "Drive." The dynamic duo of Guitarist Rick Mitarotonda and multi-instrumentalist Peter Anspach played their respective guitars during the jam that followed to create an electrifying, 70's classic rock vibe. "Jive II," from the 2016 release Moon Cabin, was next. Anspach elevated the funk on the clavinet while percussionist and Gong Gang member Jeff Arevalo layered in the gong. Another Moon Cabin tune jumped into the set with "Lead the Way," and brought a subtle, mellow bass jam from bassist Trevor Weekz. The percussion and drums were notably resonant and deep.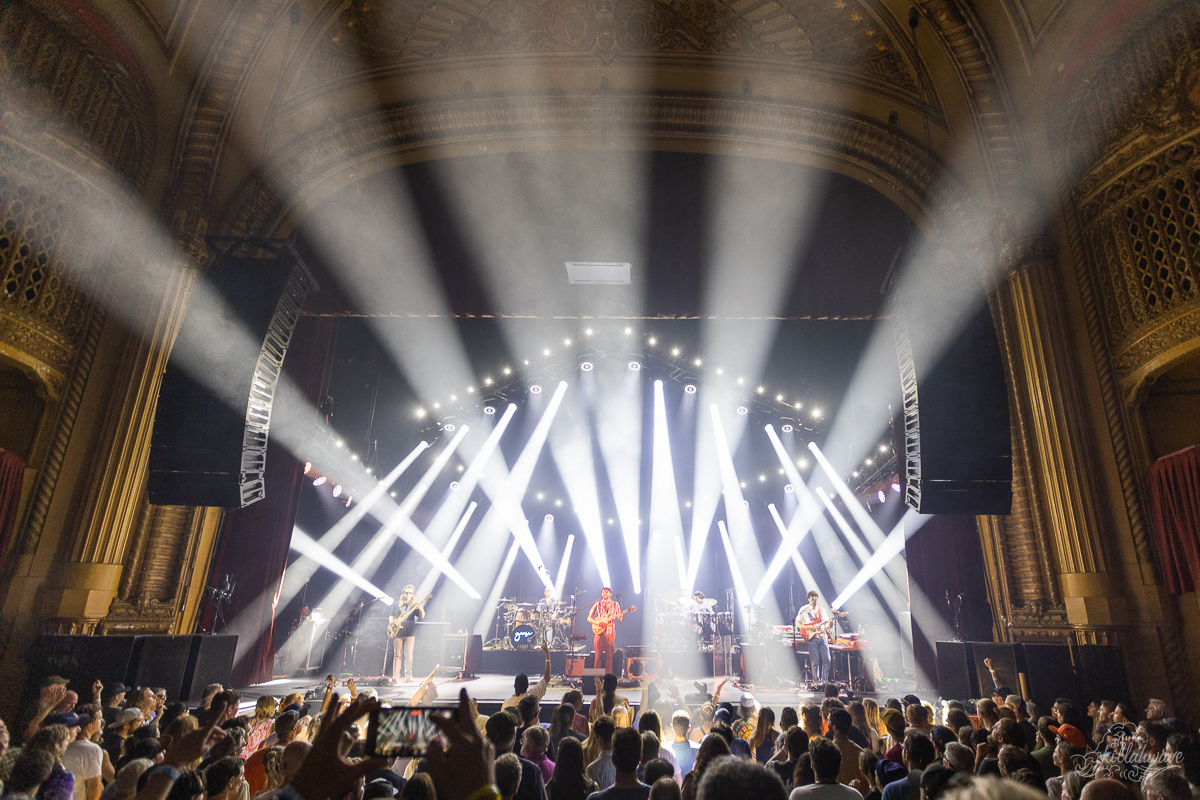 Weekz continued to influence this vibrant show with a thumping bass line during "SOS," from Shenanigans Nite Club. Mitarotonda's spectacular tone was omnipresent during the jam, which also included a feel good synth build up by Anspach. This flowed into a cheerful sequence unfurled by the collective band that had everyone in the room smiling. The dark and melodic "Bob Don" was the penultimate tune in this predominantly vintage first set. Mitarotonda put on another short but sweet clinic, with plenty of bass honey from Weekz. This emotion rolled into a set closing "Pancakes," which is originally by Anspach's side project, Great Blue.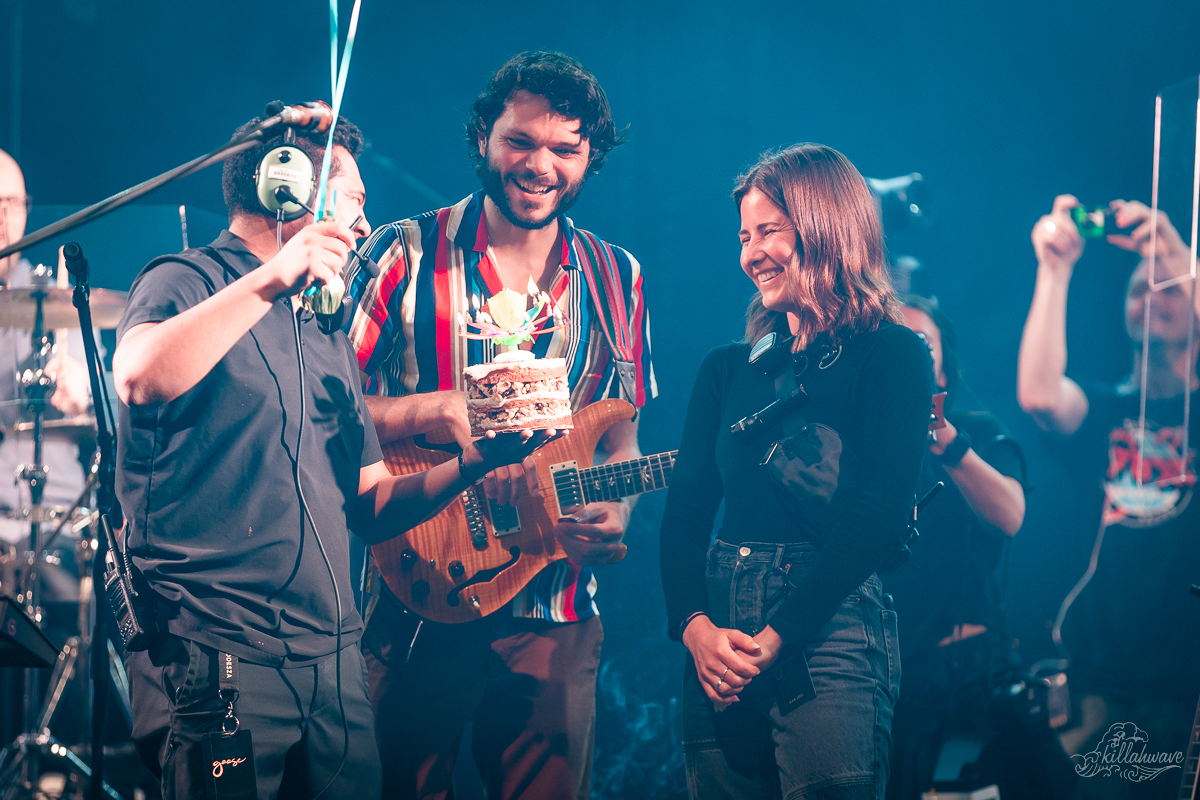 Set two began with a special birthday shout out to Goose's tour manager, Sam King. She stepped on the stage, and was presented with balloons and a fancy cake as the crowd sang "Happy Birthday." Upon exiting the stage, she was all smiles.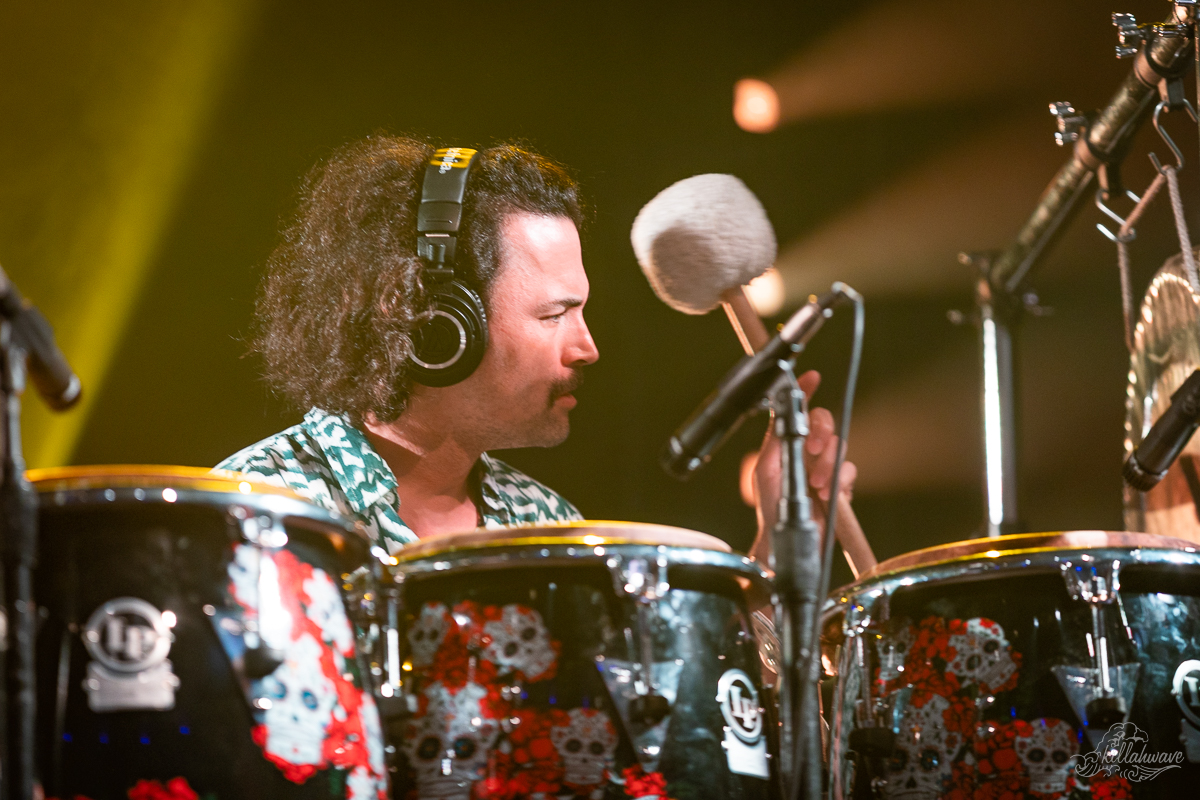 The band wasted no time, and immediately launched into Devo's "Whip It," which caused the audience to further erupt with delight. This was last played on December 18, 2022 at the Fox Theater in Boulder, Co. The mood went dark once again as the band moved into "Animal." The synth and bass build up was extra evil, though the percussion and drumming, via drummer Ben Atkind and Arevalo, stood out most.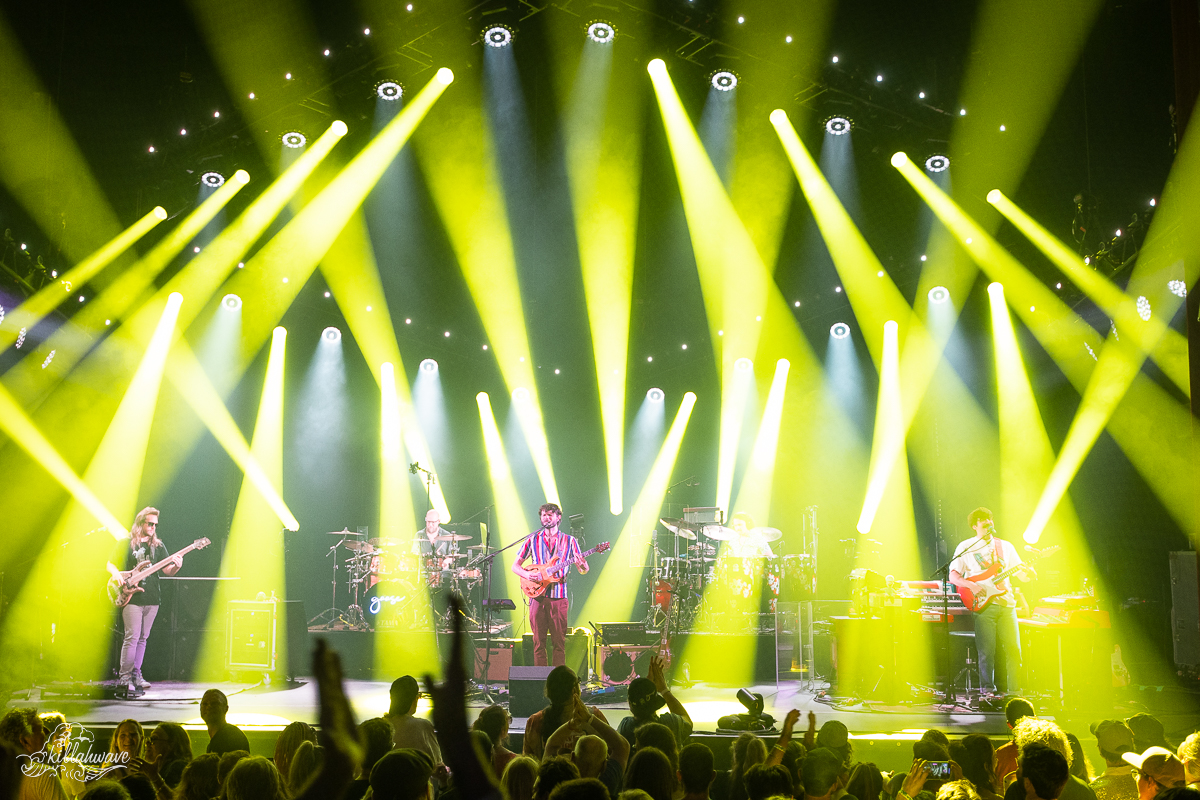 The Moon Cabin goodness continued with "Into the Myst." A bluesy guitar jam by Mitarotonda was complimented by racing percussion. This segued into a stellar "Dragonfly," with a dashing tempo that felt like a tornado swirling around, and culminated with a raging build up at the end of a face melting jam. "Red Bird" carried on this improvisational notion, and was notably debuted during the band's last stint in the Golden City on January 29, 2022 at the Regency Ballroom. The twenty two minute jam clocked in the longest, and certainly had wings to fly, from Weekz' refined bass jam to Mitarotonda's high speed guitar flutters at the end.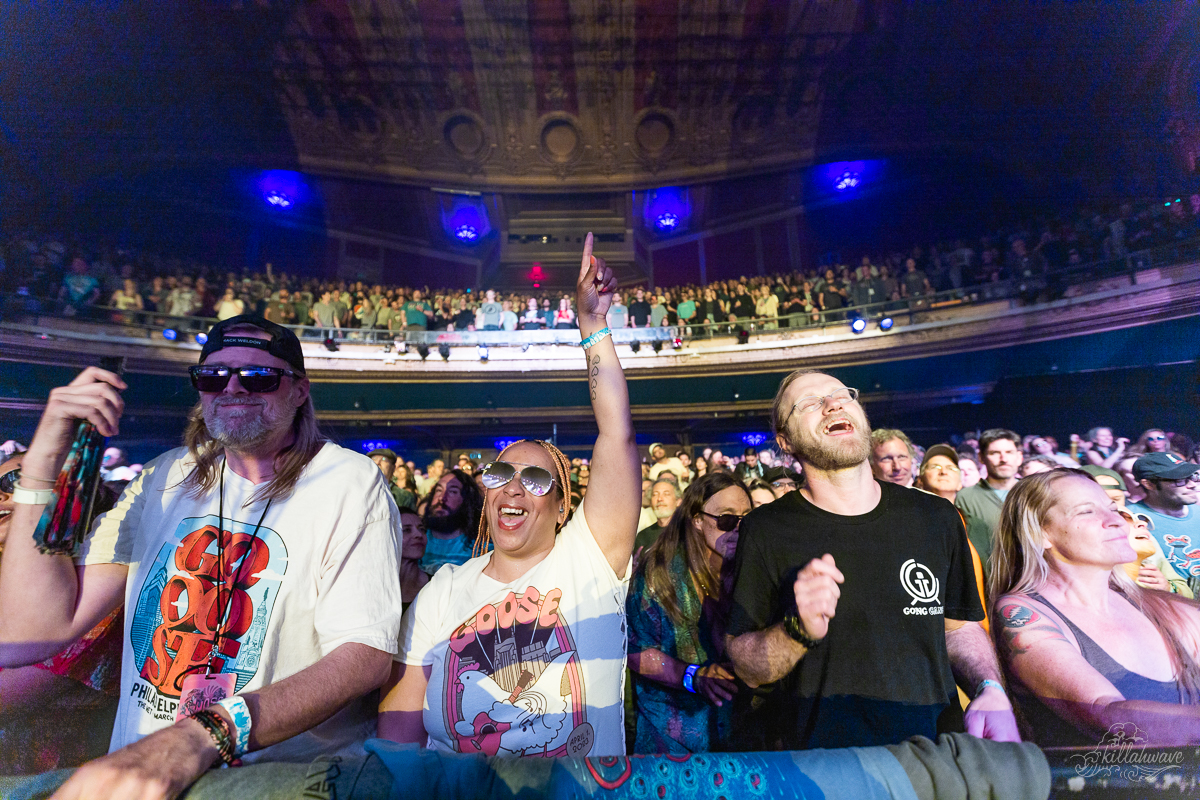 It felt like the band might have been finished, but this set was far from over. Steppenwolf's "Magic Carpet Ride" hopped into the line up for the first time in 2023, and was last played in St. Louis, MO at the Pageant Theater on October 4, 2022. Anspach's organ combined with Mitarotonda's shredding had a psychedelic gospel feel in this tasty cover. The set ended with the euphonious "Your Ocean." The band returned to encore with a breezy "Butter Rum," and capped off another galvanized, exploratory performance.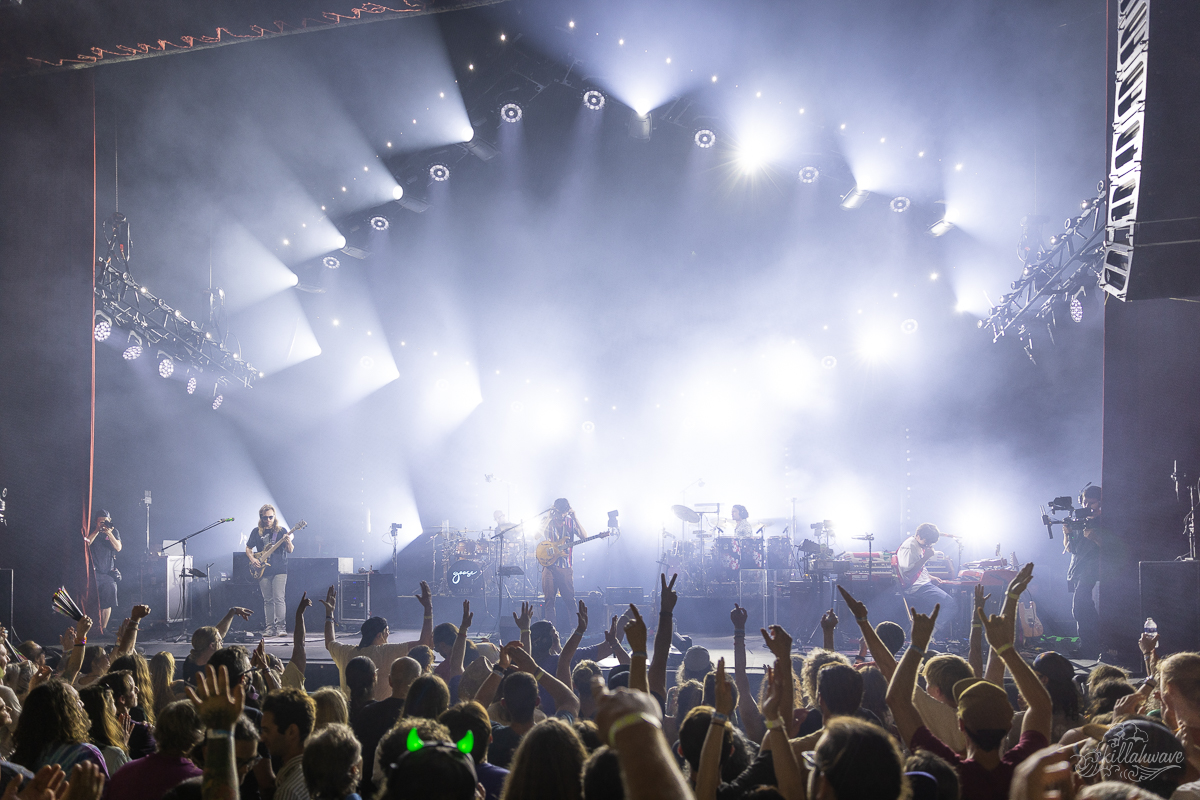 Check out more photos from the show!
Set One: Drive, Jive II, Lead the Way, SOS, Bob Don, Pancakes
Set Two: Happy Birthday Sam, Whip It1, Animal, Into the Myst > Dragonfly, Red Bird, Magic Carpet Ride2, Your Ocean
Encore: Butter Rum
Notes:
1. Devo
2. Steppenwolf