When the opportunity to write about Gospel Book Revisited's new album, "Morning Songs & Midnight Lullabies" presented itself, I jumped. I didn't do this because I was familiar with the band or read positive reviews. I didn't even take a listen which is quite out of character. I said yes for the sole reason the group originates from Italy. My heart is hurting for the entire world but our Italian friends are suffering exponentially. I wanted to give them a bit more love. Luckily, my leap of faith and tender-heart paid off as Gospel Book Revisited happens to be extraordinarily talented.
The band is a mixture of everything yummy. It's alternative rock with a bit of funk. There are notes of jazz, blues, gospel and country. "Shine and Burn" has strong, synthesized guitar riffs screaming its unconventionality while "Mine" has a jazzy vibe. It's hard to pinpoint the style of "Hard Mama" as its eclectic but blues stands out with is more mysterious vocals and the bass cameo. "The Key" has a gospel tone, especially with its simple story telling and clapping choir sounds. "Fireflies and Butterflies" is full blown country. With all these styles you may question, can they really pull it off? Gospel Book Revisited provides an extensive menu of options (eleven total songs) with all the genres performed perfectly. Each tune teases you with a new delicious sound and an alternate sense. I promise you it's nothing like the chain restaurant HomeTown Buffet which gets nothing right offering a nauseating array of pizza to sushi.
There are two music videos that complement Gospel Book Revisited's record. "Stones in My Pocket" is an upbeat and sweet tune. The chorus makes me smile. "I have stones in my pocket, but you lift up. Stones in my pocket, but you lift me up. Only you can lift me up. Only you." I think the band, which is made up of Camilla Maina (Vocals), Umberto Poli (Guitar), Gianfranco Nasso (Bass) and Samuel Napoli (Drums), are referring to their relationship, especially since at the end of the video the puzzle comes together with all of their images. We all should be so lucky to have someone or a group of people that lift us up. "Mine" is the other video. I'm not quite sure what the video or song are trying to impart. I have some theories. Charles Bukowski's book, Post Office is featured. The protagonist had periods of unemployment, uninspiring stints with the Post Office, gambled as well as drank to excess and was vulgar, misogynistic and antisocial. Even with all these trials and terrible traits, somehow everything ended up just fine. "Mine" repeats the lyrics, "Everything is going to be fine." Maybe this song is portraying their music trajectory will also be fine, especially since the Polaroid pictures come to life illustrating the group at different shows. The "Mine" title also symbolizes everything will be fine, translating into everything will be mine. Perhaps the song is simpler than that. This is just my interpretation. Regardless, I guarantee everything will be better than fine for them as Gospel Book Revisited has immense potential.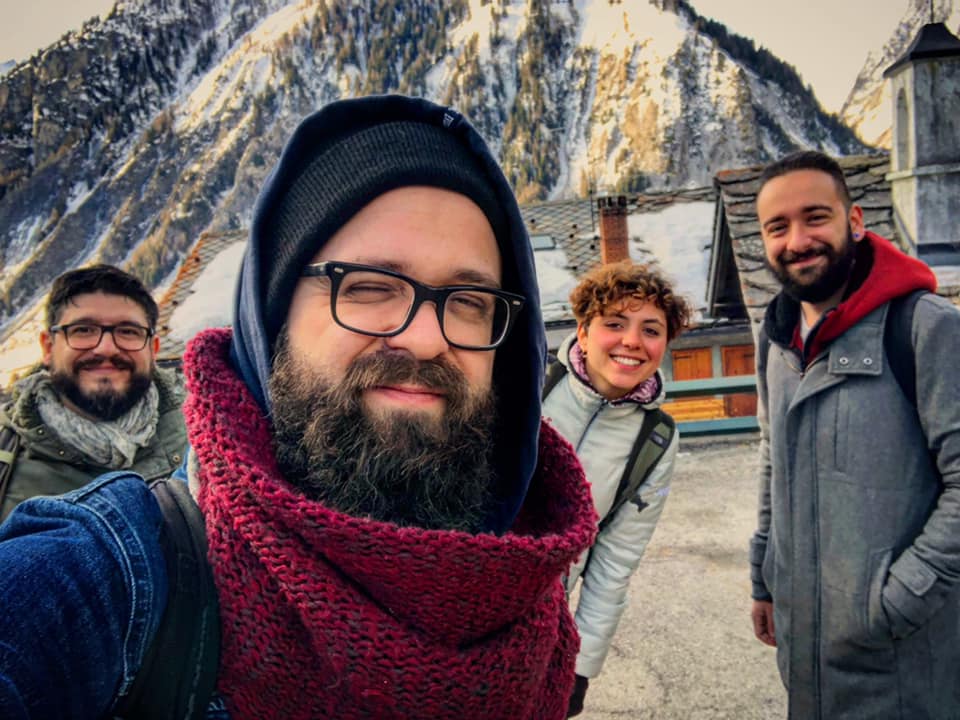 Our world has been hard hit. The impact will be unrecognizable and effects long-lasting. Yet, I promise there will be silver linings. Through pain and sorrow extraordinary beauty is often born. The painter and forefather of expressionism, Edvard Munch, author and Nobel Prize winner in literature, Rudyard Kipling and prolific composer, Ludwig van Beethoven were all influenced by tragedies. Creativity, like in these examples, will flourish in the next few years. I plan on using Gospel Book Revisited's current, musical masterpiece, "Morning Songs & Midnight Lullabies" to spark my creativity as I need to finish my book. I also know we will see continued greatness from the band especially in light of what is happening across our globe. I'm excited to hear what's next for Gospel Book Revisited. In the meantime, let's shout out our praise and toast Gospel Book Revisited with a glass of Chianti. Bravo! Saluti!