Just over four hundred lucky music fans filled the historic Lobero Theatre in Santa Barbara to hear Graham Nash perform on a sleepy October Tuesday night. The iconic singer-songwriter is currently touring in support of his latest musical release, Over The Years. The 30 song compilation features over 50 years of hit songs from Nash's illustrious career, as well as 15 demo tracks, 12 of which have never been released.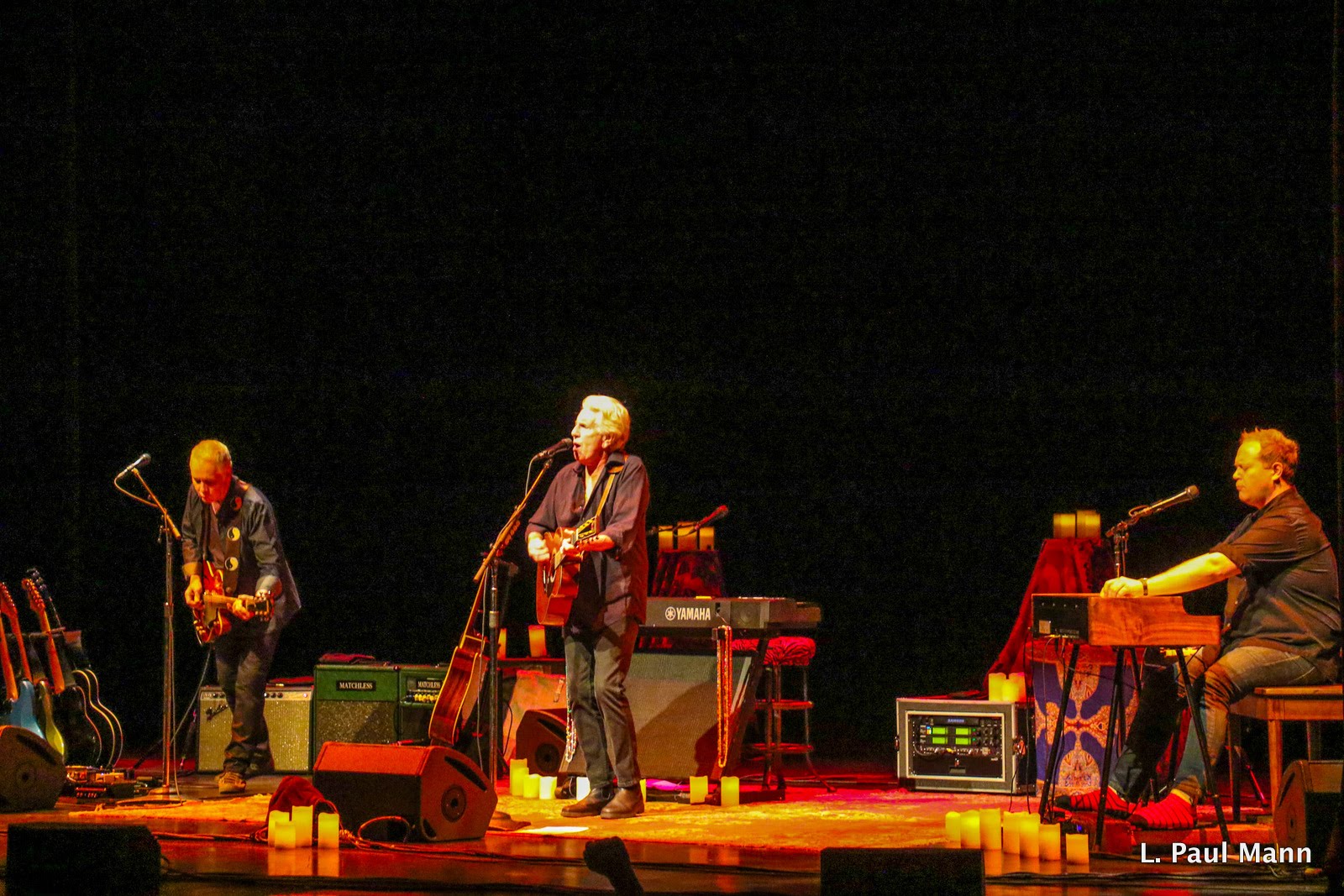 It is hard to believe that the singer who retains his angelic tenor singing voice at the age of 76, was born during World War II. Most famous for his role in Crosby Stills Nash and Young, Nash is no stranger to Santa Barbara. The British singer who became an American citizen  in 1978 has played in the city numerous times. Nash has appeared with Crosby Stills Nash and Young. Then he performed over the decades with the group sans Young, again as a duo with Crosby and as a solo artist. David Crosby, a resident of Nearby Santa Ynez, will also be playing at the Lobero Theater next month. Neil Young played in the little theater in June in a secret show for his fans, to warm up for his headline performance at the massive Arroyo Seco Music Festival in Pasadena. Nash was joined at the Lobero by longtime collaborator and former Sting guitarist Shane Fontayne on guitars and backing vocals and longtime Crosby Stills and Nash keyboardist and vocalist Todd Caldwell. In a bit of irony, the sold-out show at the Lobero happened to take place the same night that Sting was scheduled to appear at the much larger Santa Barbara Bowl. But that concert was canceled due to a lingering illness that forced Sting to cancel several shows on his tour. It is worth reiterating that the historic Lobero Theater is the oldest continuously operating performance hall in the State of California.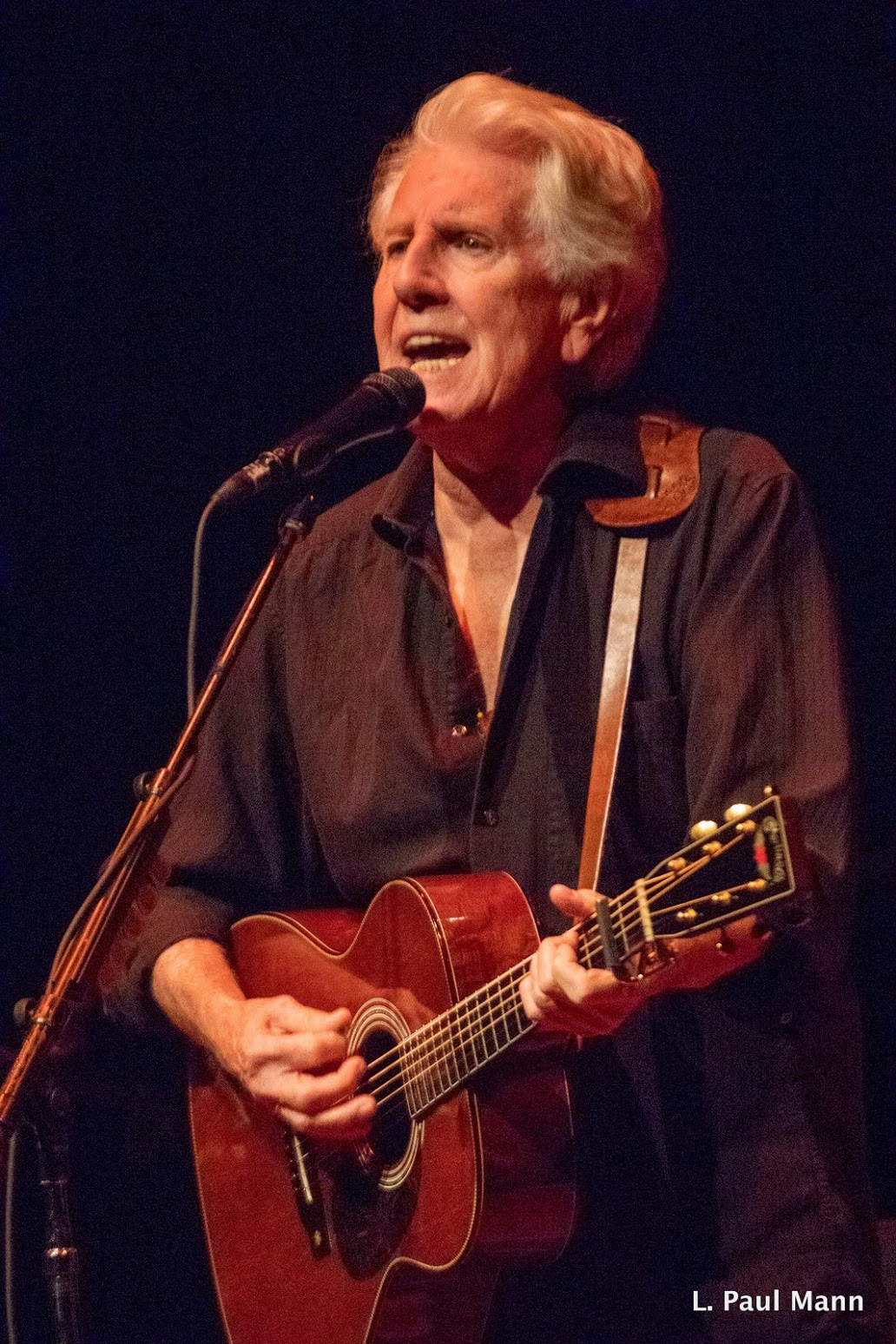 Nash led his trio through two sets of magical sounds from his long and storied career. The stories he told about how he came to write many of his biggest hits were as enthralling as the music itself, and at times you could hear a pin drop in the packed theater. Graham's stories included how an encounter at the US-Canadian border at the end of a Crosby Stills Nash and Young tour had led him to write "Immigration Man," and how his drug dealer in Hawaii had once bet him that he couldn't write a song before heading to the airport for a flight to Los Angeles. Graham won the bet by quickly writing "Just A Song Before I Go."  The song became one of the bands biggest hits. Other songs in the first set included his hit "Military Madness," which seems just as relevant today as it was when it was written back in the 70's. He ended the first set with a cover of The Beatles "A Day In The Life," which really showcased the exquisite musical skills of the trio working in unison to produce a jam of orchestral proportions.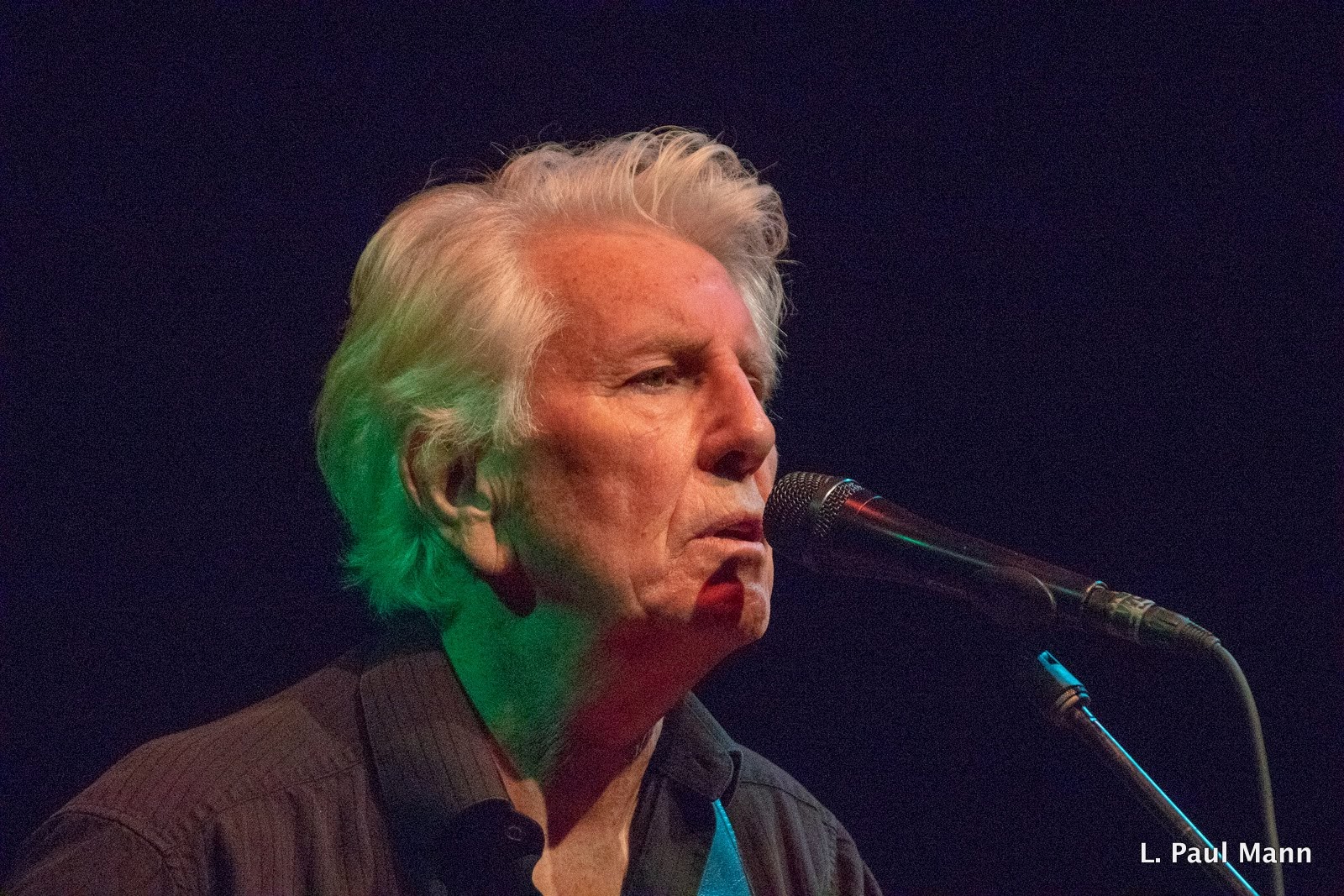 After an intermission allowing the audience to sample some fine beverages while enjoying the fall evening in the courtyard, the trio returned for an even longer second set. Nash reached deep into his catalog to play songs like the Hollies "Bus Stop," and later tracks like Crosby, Stills & Nash and Young's "Lady of the Island," Marrakesh Express" and "Teach Your Children." Nash recently made a new video version of the latter song dedicating it to the Parkland survivors. It was a long night full of extraordinary music by one of rock music's greatest storytellers.