The Lil Smokies are like the little engine that could.  They keep chugging along creating a new landscape for themselves at each bend in the road. After critical acclaim including winning both the Northwest String Summit and Telluride's band contests, they also received the International Bluegrass Music Association's Momentum Band of the Year in 2016.  Andy Dunnigan, songwriter, vocals, and dobro player for the Lil Smokies took some time out to talk to Grateful Web.
GW: Hi Andy! I am getting ready to see you play Chicago at the end of September at Martyrs.  
Andy: Yes. Cool spot
GW: Have you played it before?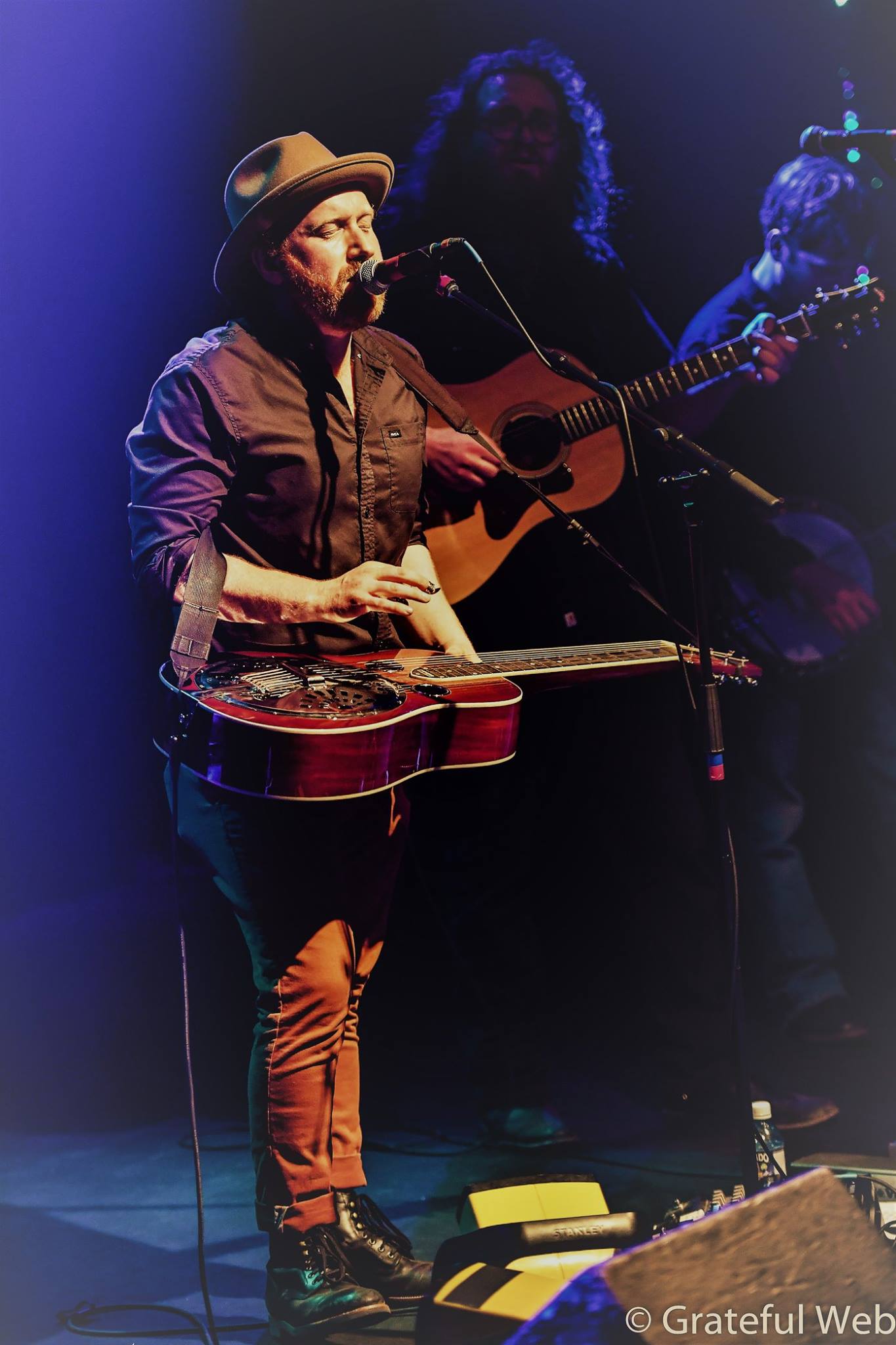 Andy: We have, we've played there and Shubas and Lincoln Hall.  Now we're back to Martyrs
GW: Nice! So, with that being said, Chicago is known for the Blues.  Do you tailor your sets to fit the subculture of where you're playing?
Andy: I was just thinking about that.  I listened to a lot of blues when I was first starting to play music. I was playing a lot of electric guitar, getting into Jimi Hendrix, I loved Buddy Guy, learning to finger pick guitar.  So yeah, I've been listening to a lot of the tunes that I used to play. I think it would be cool to do a bluegrass rendition because you don't really hear that a lot. Every once in awhile I have heard it but to do it well… I think would be nice. A tip of the hat…
GW: So many classic choices…
Andy: Yes!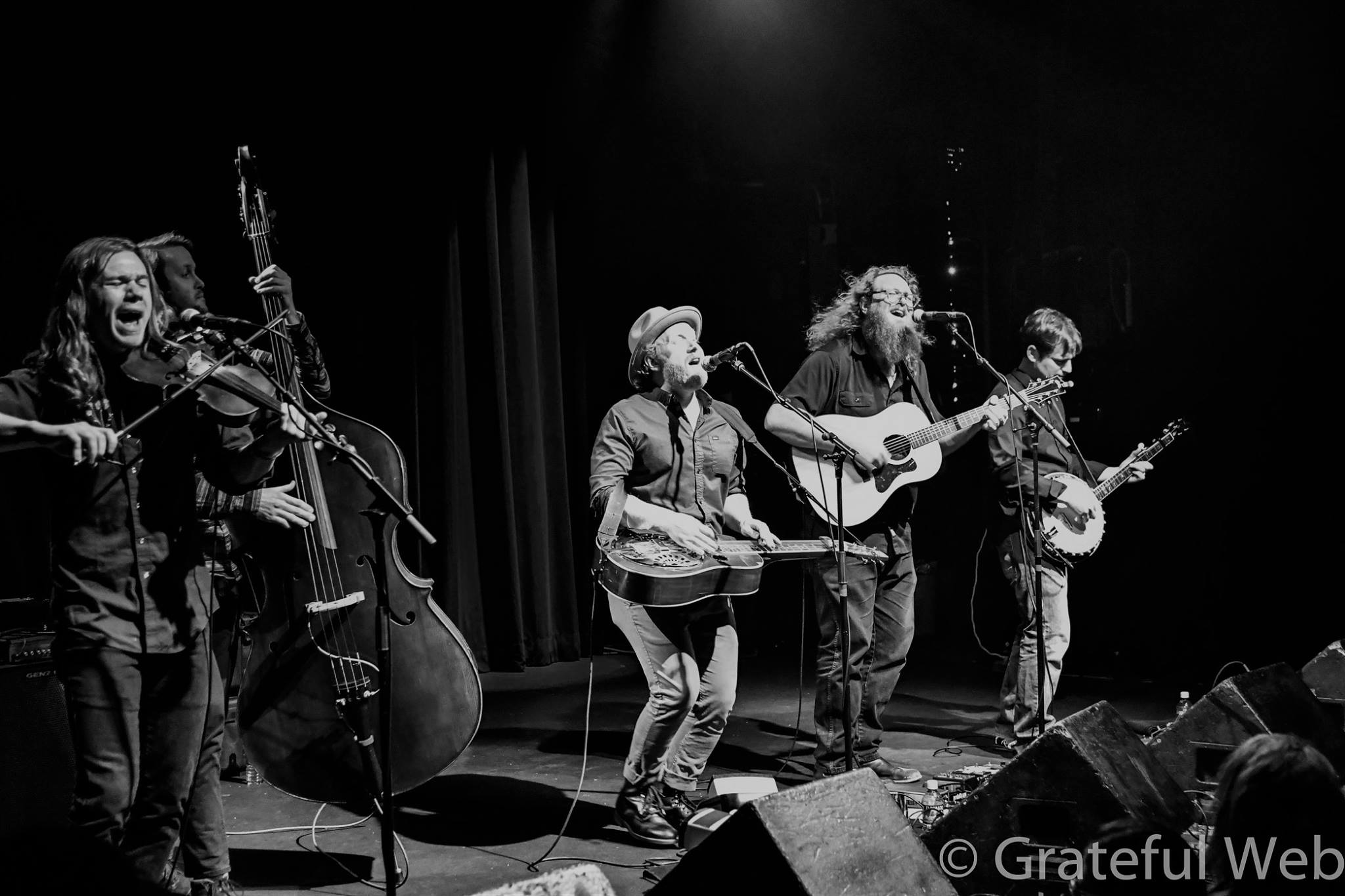 GW: Green Onions by Booker T and the MGs is always good
Andy: Yes!
GW: So you have Upstate opening for you at Martyrs on 9/29. They have 3 women vocalists up front with a saxophone!  You have opened for some pretty big hitters; do you feel the weight of being the headliner? How does it feel to now reach over and have people opening for you?
Andy: That is something that has happened over this last year, I mean we are still doing a lot of opening stuff, still opening for Greensky, but it is interesting dipping in both worlds.  I think it's a cool time. We have been the opening band for a lot of different bands, big bands, and when they treat you well, come into your green room, they talk to you, let you play on stage… That's what I want to strive to be like. To have respect for the opening band because we have definitely been in the position where we were just the opening band and they really didn't give a shit about us.  It's good to know how to treat the opening band. You can learn from everyone, ya know? There are some incredible bands out there. The Greensky guys, Stringdusters there have been a lot of really great experience with some people when they treat you like peers. It is so nice to call these guys my buddies now. It is nice to not be the new kids on the block anymore as well.
GW: Talk about the tensions between progressive bluegrass and traditional standard Bluegrass.  How do you negotiate within your genre the rules as well as blowing the lid off the rules?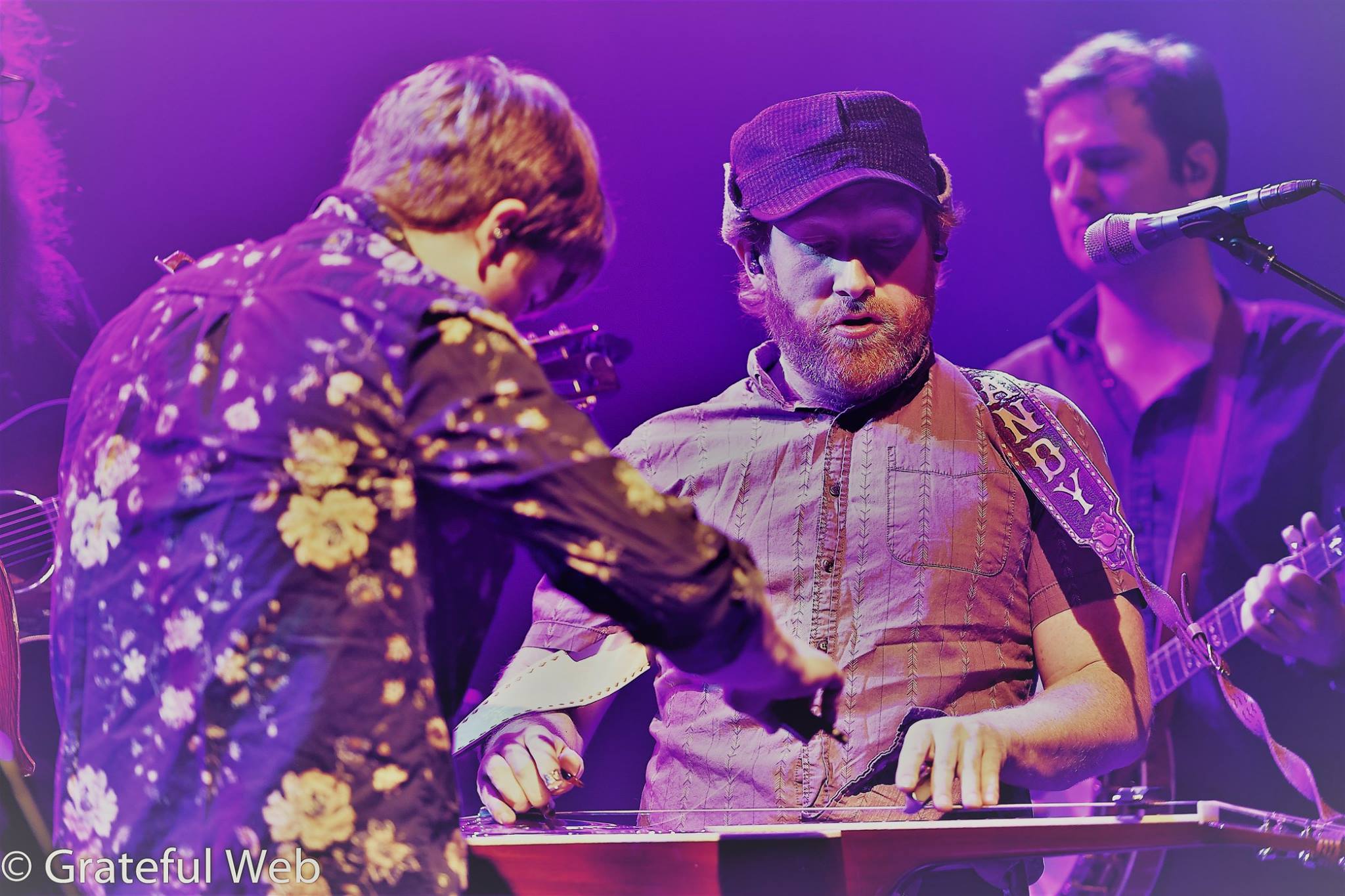 Andy: I think the genre 'progressive bluegrass' is just now starting to evolve a lot more. I think there were a lot of years there where the doors weren't open yet.  Bands like ourselves, Greensky, Infamous Stringdusters, bands that are still kinda figuring out their sound. The jamgrass scene has its archetypes now, Leftover Salmon, Punch Brothers, Nickel Creek, I'm with Her, and other shades flowing in there as well, there is jazz, pop, gospel.  There might be a moment right now, it's hard to define, there are so many different paths going on. The lid has just blown off in the past 10 years along with a lot of other kinds of rock music going on. There is alternative rock, bath rock, stuff that has been going on - people are just now being exposed to bluegrass music. It's going to create new paths.  We get lumped in with the jam band scene a lot too. I don't need to necessarily know who we are. It's one thing to play on the same bill or in festival with these other bands but I don't know if that is our true shade. That is a long-winded answer but Do you understand what I mean?
GW: Yes totally.  There is no simple answer to it, I appreciate your perspective.
Andy: Yeah, there is not a simple answer to it but I also think that it's cool that it is noncompetitive in this genre.  People are playing with each other, we are all sitting in, always giving each other shout outs or playing each other's music which is kind of peculiar in a great way. There is a lot of room within this genre for people to thrive and accel. I hope that continues.
GW: You guys have been on the road touring relentlessly.  While you were doing festivals this summer, did you find a new favorite?
Andy: Last year and then again, this year our favorite festival was definitely FloydFest in VA. We went last year and wanted to go again this year so that we could spend some more time there. That one in Floyd VA is just a great 4 days, beautiful country, great line up, green trees… They put on a great show.
GW: Did you guys got to check out some other music while you were there? Any new favorites?  
Andy: Well, funny story, my dobro got lost with the airlines for three days. So, I had to borrow a dobro from somebody.  So, I ended up borrowing a dobro from my now friend Tommy from Fireside Collective. They are a new up-and-coming bluegrass band and those guys are great dudes. Nicki Bluhm's husband, Tim Bluhm, we got to check out his band The Mother Hips and they blew me away.  It was raw, garage band, and I mean that in the best way possible. That was great, the highlights for me.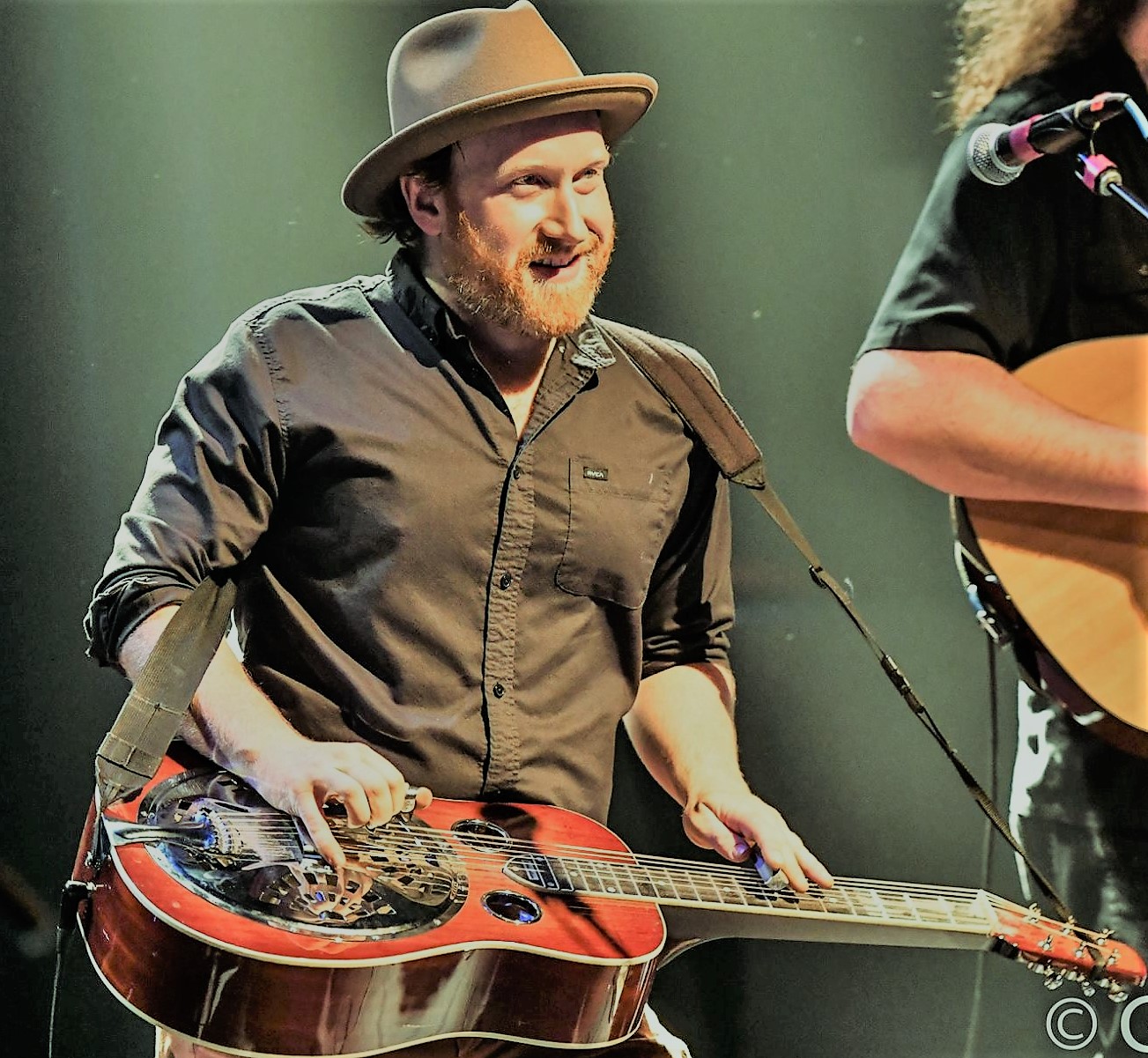 GW: So, the future is female and with Upstate opening for you guys, I'm inclined to ask you who some of your favorite female influences? I'll count Nicki Bluhm as one…
Andy: I was and still am a big Joni Mitchell fan.  She comes from the singer songwriter perspective and she is a badass.  Her songs and guitar playing, lyrics are unparalleled. All around, she would be in my top 5 list. Singer Songwriter, top 5 of all time.  I just watched this documentary about Jaco Pastorius and she was in it. There is something about her that is just
Bad Ass. They were videotaping in her kitchen, she was smoking a cig, just cool, calm, and collected.
I also love and already mentioned I'm with Her - Sarah Jarosz, Aoife O'Donovan, and Sarah Watkins - what they are doing right now for music is amazing.  They are heating up with this all-star unit. They each shine as one unit. That's about it as far as right now.
GW: Been a long day so I'll wrap it up.  One last question: You guys have won a lot of contests, won the award for Momentum band of the Year, The Infamous Stringdusters won a Grammy this year, are you not going to attempt more contests?  Would the awards motivate you to continue blowing up bluegrass considering you have already tasted that kind of achievement?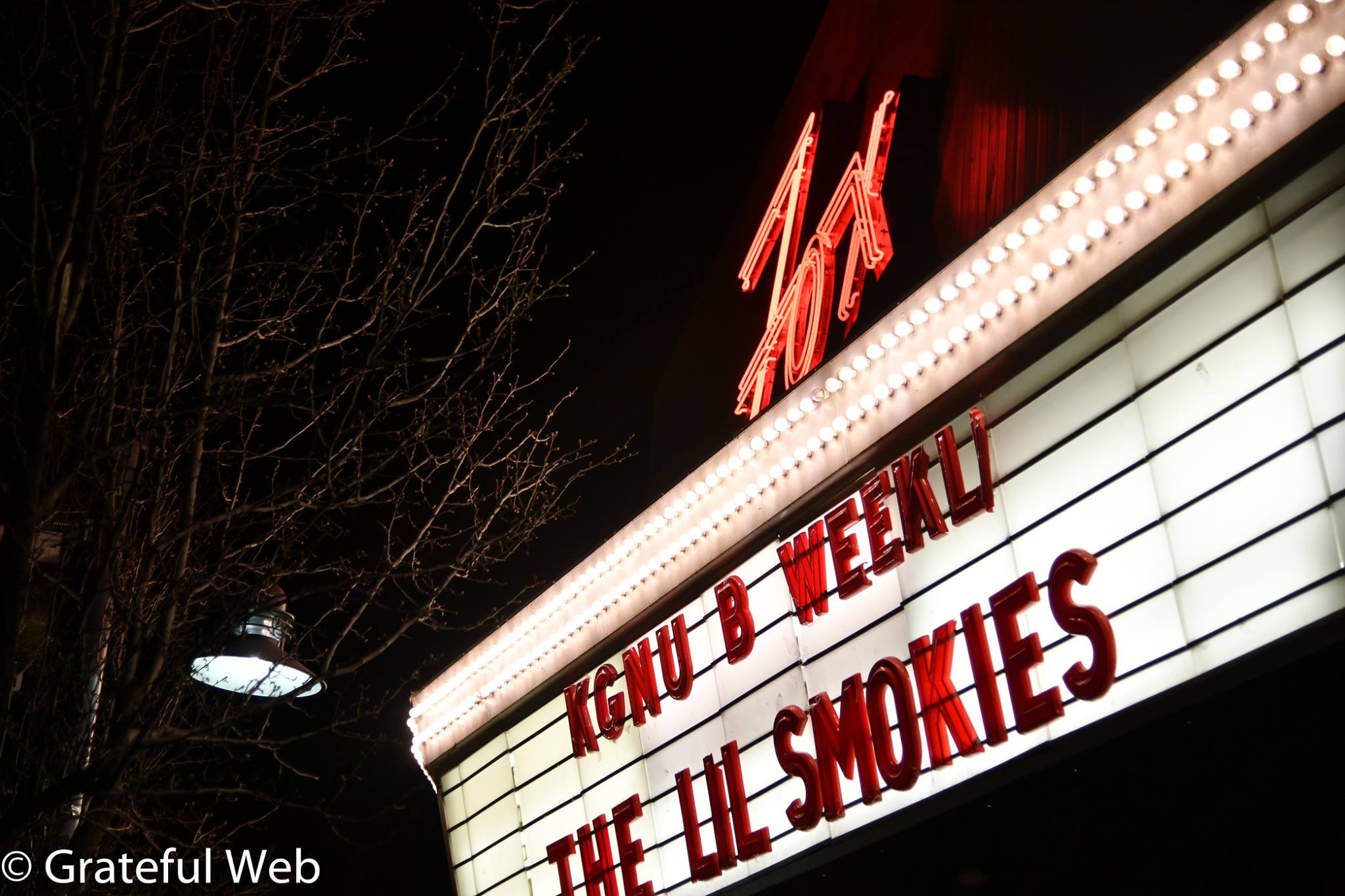 Andy: Interesting, good question.  I think we are definitely done with contests as far as band contest.
GW: (laughs) What else do you have left to win?
Andy: Yeah, we are two for two. I think it's a good track record to hang it up.  I think it's a time where we have graduated past that. Those were really good when we were starting out.  It gave us perspective and it gave us confidence to move beyond Montana. Especially the first one at the String Summit, we were just a Montana band. We had just started writing music so winning that competition with playing the few songs that I had written was a big boost for the band collectively and myself.  It gave us the wings to take this on the road, get a booking agent, and we started touring a lot. A couple years later we did Telluride and that one was even bigger. It's kind of the top echelon as far as bluegrass festivals go. That competition means something so those are good boosts for an ego. It's hard when you first are starting to tour, you need those little nudges, those pieces of encouragement and those are two massive ones.  
GW: In terms of the Grammys, I'm sure you'd be honored to be nominated but I guess I'm asking about your songwriting.  Is this a direction that you consider with new material? What will continue to bring you critics acclaim?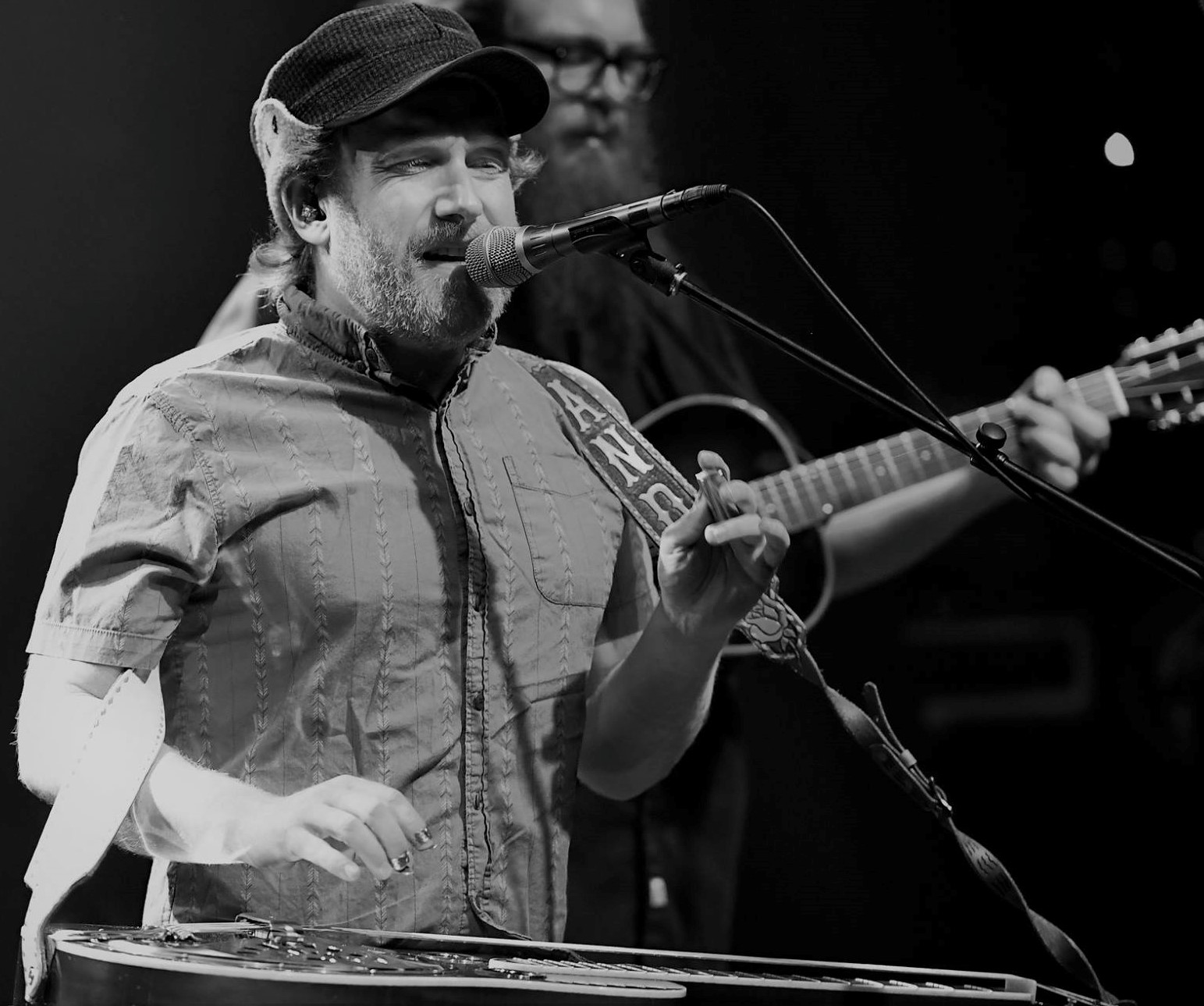 Andy: I don't know. It's hard to say because our music, our songwriting is still evolving. We won that Momentum Band of the Year at the IBMA awards and that was a shocker too. We are not so much striving to be a bluegrass band.  It goes between this weird enigmatic, I don't know what we are. We're bluegrass, jamgrass, pop. We're still trying to figure that out or maybe we are none of these things. That's kind of cool too because we can dip our toes into all of these. We aren't especially striving to win accolades anymore. I try to write really good music and people will determine that on their own.
GW: Would you say that any of your song writing is getting political? It's a natural thing for a touring band to see more of the landscape than a lot of the audiences get privy to see.
Andy: I think it's important. We just had a debate about this in the van too. Pearl Jam just came to Missoula. They played the stadium and it was very political and really charged.  I wasn't there but it's the thing that everyone is talking about. I think it's awesome. They have such a massive audience and their voice is so massive. I applaud them for doing that.  Bands like us sometimes, I don't know. I go back and forth. I think for us to get up on some of these stages, it could alienate us. We're not really going to be up on a soapbox on stage as far as blatantly political banter but I do think we will start to write about it, kinda clandestine. I have one song where it's subtly in there. I think it will be a slow process as I figure out how to breach that gap. Writing and singing about it is my most comfortable vehicle. I barely even talk on stage but I can sing about a million different things. It's a weird irony.
GW: Sweet irony! I read that your latest album, Changing Shades was a way for you guys to record all the songs you had already written and catch the song you had been playing out n about.  Do you have some secret songs in the works that we have not heard out on the road yet?
Andy: Yeah! We are working on some.  We've played a lot of this tunes and we want to play the new songs but we want to have some surprises for the next album.  It's gonna be a mixed bag for sure, probably half and half. We're really excited to get back in the studio. We also were in the studio recently and laid down 5 cover tunes that we are going to be putting out here soon. They turned out really great.  We went in there with a few songs that we wanted to do and ended up getting 5 done all in one day. We did it all live so it has that live feel to it. I'm excited.
GW: Well we are looking forward to seeing you live in Chicago at Martyrs on Saturday September 29th!
Andy: Thank you so much