I like to refer to Andy Hall as the silver fox of the Infamous Stringdusters. His wisdom shines through with that full head of wisdom whites and as he said, COVID-19 cannot take away music. That's some wisdom right there. October 16th 2020 he will release his new solo album, 12 Bluegrass Classics for Resophonic Guitar. Grateful Web recently had a chance to catch up with Andy Hall.
GW: Hi Andy! I'm gonna start off today's interview with a bit of a random question. I'm feeling emotional over the loss of Supreme Court Justice, Ruth Bader Ginsberg. Can I ask you, who is your favorite female fictional character?
AH: Favorite female fictional character? Wow! That's putting me on the spot. Let's see…
GW: This is probably the hardest question I have for you so… if you can get through this the rest will be easy peasy.
AH: I have always been a fan of fantasy and superheroes, things like that. So… It could be Princess Leia.
GW: Good Choice!
AH: I'm a pretty big Star Wars fan and she's a bad ass so I'll go with Princess Leia.
GW:  I know that you have played with Sierra Hull, the Sweet Lilies, and I read that you even played in Dolly Parton's band.
AH: I did, yeah.
GW: Can I correctly assume that you are a feminist ally?
AH: Sure! Yes absolutely! 100% definitely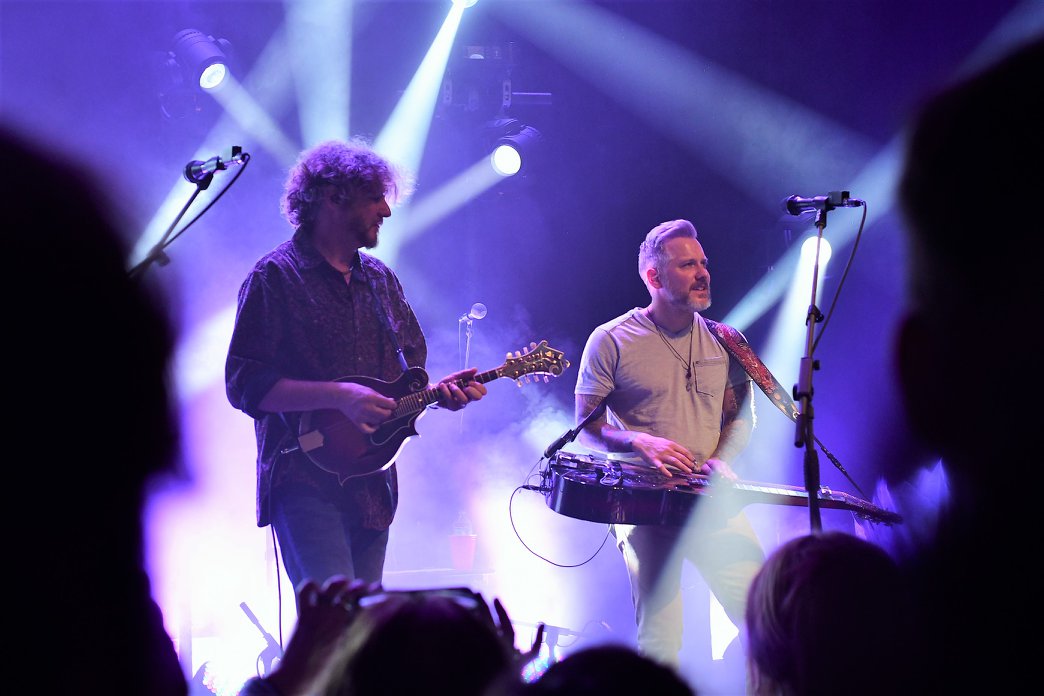 GW: It seems like you have played with everyone, everywhere. Most recently I loved seeing Andy's (Thorne) Tiny Deck Concert with the band of Andys. Can you tell us a little more about that? (Andy Hall, Andy Thorne, Andy Frasco, Jeremy "Andy" Salken, and Vince "Andy" Herman)
AH: Yeah! The Band of Andys was awesome! We always joke about how many Andys there are, all the Andys. We're always coming up with different ideas for Andy bands. I mean, if you include And as a whole, you've got Drew and Andrew, Andy Thorne, me and Andy Frasco, Andy Falco, the list goes on and on. But yeah, we've got some here in the Front Range. It was cool because it was an interesting combination, ya know? That's the thing I like about living on the Front Range. Everyone is unique bringing their own thing that they do, whether it's Andy Frasco, Thorne or I… It was an electric band so I played lap steel. The way things are with COVID-19 and such, there is a lot of pick up gigs. It's completely unrehearsed. That is how this was. We never played one song together.
GW: And it was 3 hours long! You never get 3 hours long Dusters set!
AH: That's really funny too because we've been doing a Dusters trio: Jeremy, Panda, and I. Our shows are even longer! We just keep playing and playing. So imagine, our Duster show coming up will be long too. It's just any opportunity to play is so welcome right now. You just want to soak up every minute. Things tend to … just keep going. The Band of Andys with Frasco and "Andy" Vince Herman and myself… there is a never ending list of songs you can throw out. Yeah, that was fun! We could have probably done that for 8 hours.
GW: Did you have a former life before music? What did you do before music?
AH: Before music? I was… pretty young. I got a guitar when I was 15 and the first day was sitting up in my room exploring it for no less than 4 hours. Every day after that, I played a lot of music so… Life before music was soccer. I was a pretty athletic kid, doing whatever, just kids stuff, ya know? It was middle school basically. Music was all I ever thought I would do. As a kid, I thought I would be a fighter pilot. That was my little boy fantasy.
GW: He dreams of Top Gun! chuckles
AH: I wanted to fly like a Top Gun kind of vibe, ya know? But then I was still pretty young when I got a guitar so after that that was the only thing. That was it. I had a minor back up plan because parents always want you to have a backup plan. They always do if you say you're going to be a musician.
GW: Gotta have something to fall back on…
AH: Right! So I got into Indiana University as a backup but I got into my college that I really wanted, Berklee College of Music. It's all I have ever done, honestly. If I didn't do music, my skill set for jobs would be a little lacking.
GW: Speaking of being athletic and all, can I ask about that shin tattoo? Did that hurt?!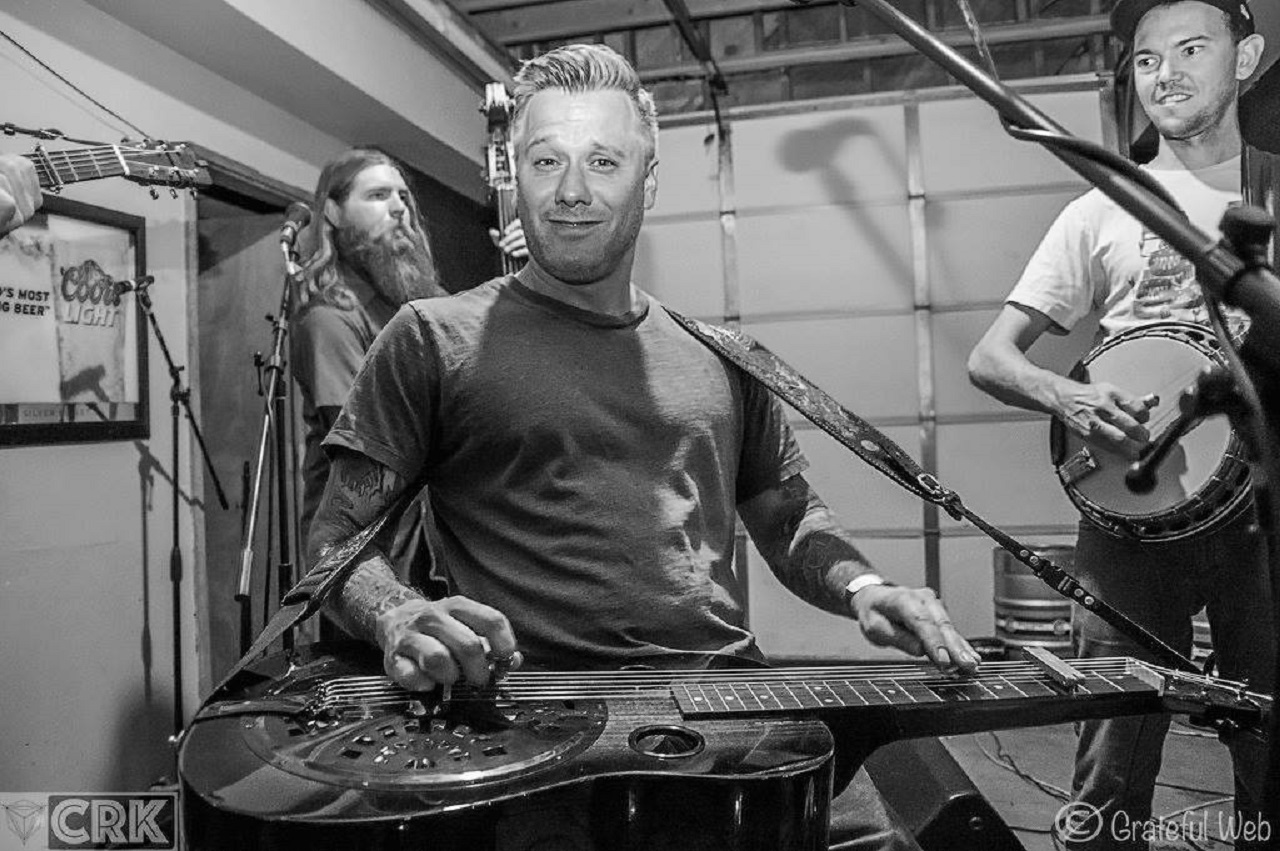 AH: Yes. Yes it hurt.
GW: I can't imagine!
AH: They all hurt. That one wasn't as bad as some of the others, quite honestly. I just had my 3rd session on a very large chest tattoo.
GW: Nice!
AH: If you ever, well you probably haven't, but if you ever have your nipple tattooed… That is a whole different ballgame.
GW: (wincing in pain nervous laughter) So that is worse than the shin is what you're saying?
AH: I mean, it's different. Anywhere else on the body that I've ever had tattooed, you can kind of grit your teeth and get through it but once the needle hits the nipple you just lose control. It's like being electrocuted. You can't really… can't just tough it through that. You just try to survive.
GW: Sounds like Leather Britches. Whew! So let's talk about the new album you have coming out on October 16th. I got to hear Leather Britches because that track has already been released. I'm very excited to hear your take on Amazing Grace. I saw a video on YouTube that has Tyler Grant and yourself doing House of the Rising Sun from 7 years ago. How will this version on the new album be different?
AH: House of the Rising Sun I chose because there is a dobro player named Mike Auldridge, a legendary famous dobro player, I would say that Jerry Douglas would probably list him as his main influence. Mike Auldridge has a famous version so in the dobro world, House of the Rising Sun has become part of the base lexicon in a way of tunes. So yeah, it's kind of similar. It starts with a slow, really pretty and plaintive way of playing it and then at a certain point, you come to a rest and then you pick it up double time. That is how Tyler and I did it and that is how I do it here.  Some of these tunes are, I mean, the vibe of this record is songs that I've played for as long as I've been playing the dobro.
GW: How did you pick these 12 songs then? Is this a basic lexicon for dobro, in your opinion?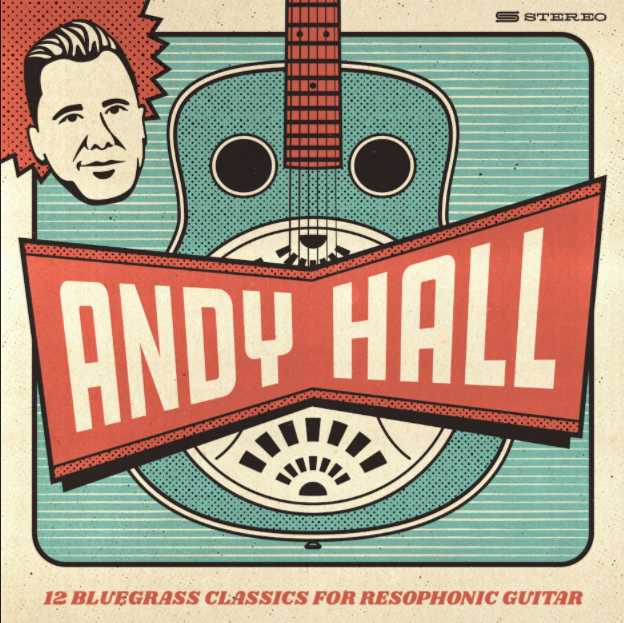 AH: It is! For me, I mean, everyone has their own take on what would be the most standard tunes for your own instrument or your style. This is my take on that. That was really the idea. I always try to push my own boundaries with my playing. I love writing original music. That is what I have always done. But I have probably played these songs more than any other songs. I know they are covers and anyone who plays this type of music has played them, but why do these songs always get… I thought it was a good opportunity to showcase what I do when I'm not on stage. Whether I'm just hanging with friends or playing by myself, these are the songs that I play. I thought why don't I give people a little window into what I think is the foundation of my dobro playing and what I know, ya know, what is familiar to me.
GW: Absolutely! Do you give lessons?
AH: Well, I have a dobro teaching website that I have been doing for the last 8 years. Its online lessons through a company called Artist Works. They have some great teachers. Peter Erskine from Weather Report teaches drums, John Patitucci teaches bass, for bluegrass Brian Sutton teaches guitar, there are all these amazing musicians. I teach dobro there. We did this album so I will probably do lessons from that. These are dobro tunes, you know?
GW: Totally, the building blocks as foundations…
AH: Yeah! It ties in with my teaching and traditional tunes that dobro players might learn. It's a bit of a niche thing but it's really the essence of me as a musician. It's all the way stripped down to just me and the tunes that I've always played. I kinda like that about it.
GW: There are no vocals on any of these tracks, right?
AH:  Nothing. Nope, it's just me playing dobro. Literally, that is what it is. It's funny because you know, people that I live with or that know me and have heard me play a lot, they just hear me playing solo. They'll be like, 'this sounds cool. You should just release something like this without anything else.' So, people have encouraged me to do this because the sound of the instrument on its own is cool. There is a lot of different ways it can sound and I love that.
GW: Awesome. Can you tell us a little bit about how the Infamous Stringdusters plan to get back into festival life? Are you okay? Without festivals I just feel so lost…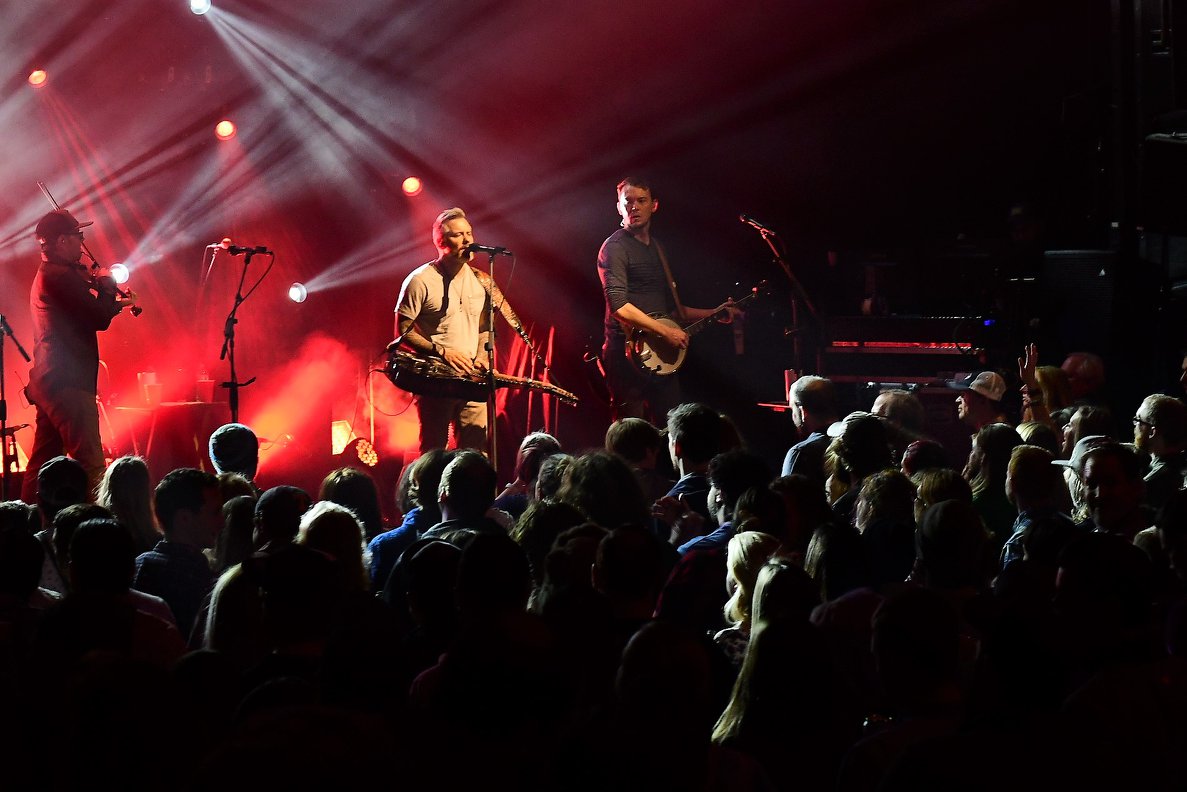 AH: It's complicated. It's everything. We miss it terribly. It's been our music and our souls. We have such a community of fans and other musicians. We love to be near everybody and that is what the festivals really do. They bring us all – bands and fans – together. Yeah! I mean we miss that. This is what we've done together for so long, but! We have also been doing this together relentlessly for quite a while. In other ways, time at home to rest and write and record has been very welcome. We're planning to come back and be extremely busy when the time is right. In a way, we're kinda savoring this time as well.  But it's also hard and challenging, weird and difficult. It's bizarre because it's all those things, not one. It's very different but we are stoked to get back to playing festivals and playing shows. Festivals will probably happen before indoor tours maybe but we are getting together for a Drive In show soon. We're gonna do live streams. We're gonna make a record. We're gonna do all we can do. The nice part about our band is that we love being in the studio. We love making recordings. We have 2 specialty projects that we've already done. They will be released before the end of the year. Then we are doing a Stringdusters record. There's a lot. I've done a solo record, Panda is finishing a Trad Plus record, there is a lot going on. There's a lot we can do without touring but the live show is certainly where we thrive.
GW: Well you are very talented when it comes to recording music. Grammy nominated, Grammy winner, excuse me.
AH: Yeah, we've done a good bit of it. It's been fun. Everyone writes so much that we have to keep doing a lot of records. People have so many songs. We will continue to get deeper as songwriters. We gotta get that stuff out!
GW: Absolutely! Gotta strike while the iron is hot!
AH: Yeah right? Before we're decrepit.  chuckles
GW: Ha! There's another question for you. Did the silver hair come from relentless constant touring?
AH: I don't know! I mean, all the men in my family don't even have hair so… I'm just happy to have a head of grey hair, ya know? I mean… even if it's grey, it's there. I don't even know!
GW: It's not grey. It's white. It's silver. Silver Fox.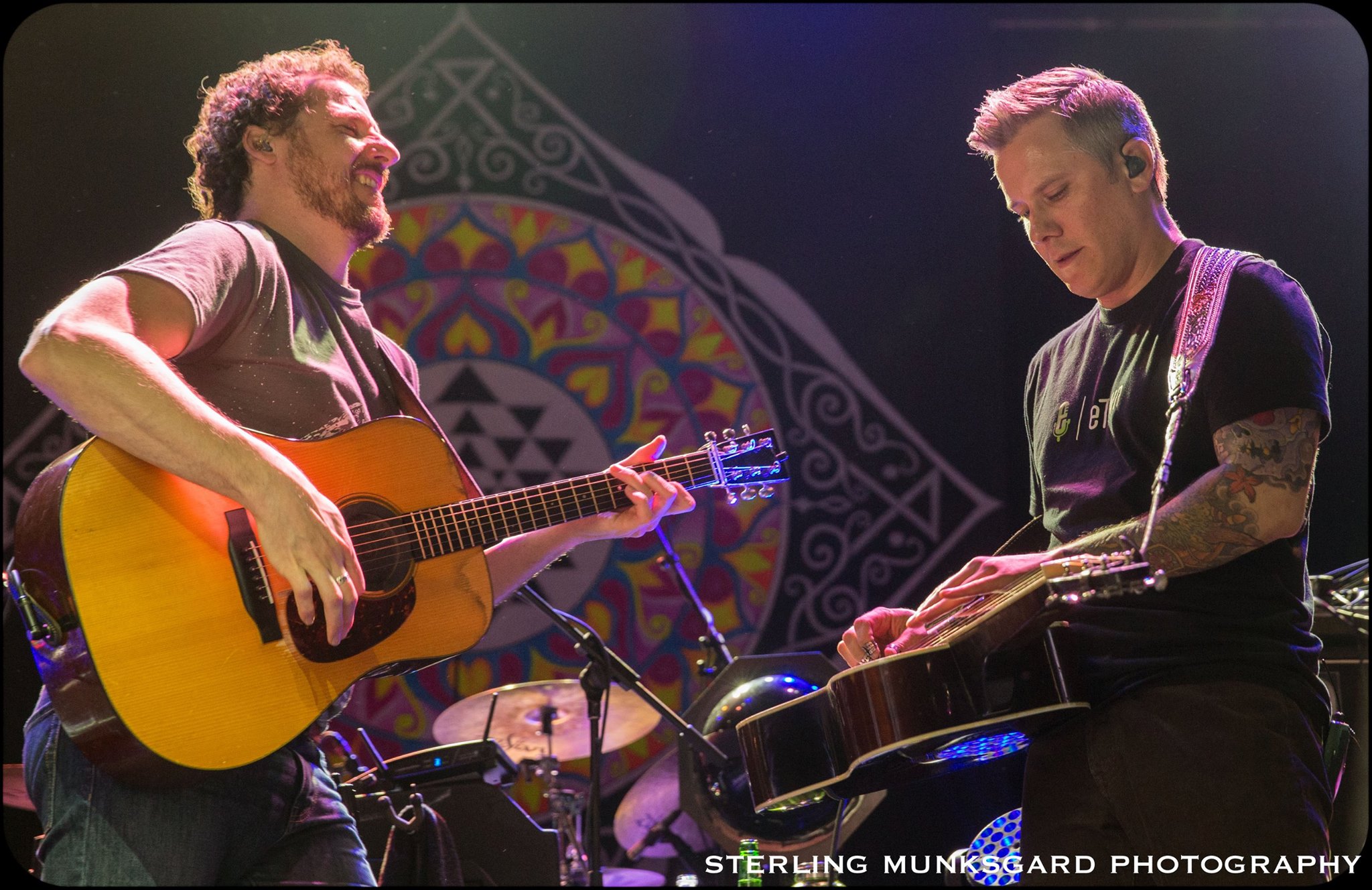 AH: Yeah… I don't know about that.
GW: I'm not selling you on this am i?
AH: Yeah… It's pretty… pretty white I guess. chuckles
GW: Well good, so everybody is healthy then?
AH: Yeah! Everyone is happy & healthy. I mean, you know, certainly COVID is not without its struggles. I can't say it's always a walk in the park. It's basically taken my job away for a year plus… But yeah. Everyone is happy & healthy. In light of everything, we're doing well. There are definite silver linings. We're holding up. You could go down an unhealthy road during all of this. It could be a slippery slope but all of us are doing really good. Music is what really keeps us. We need that. Luckily, COVID can't take music away. We can still play. We can play individually, locally, and…
GW: I bet you are pretty stoked to be in the Front Range of Colorado for this whole debacle.
AH: Oh My Gosh! I am so so happy! There are so many great musicians here, so many great opportunities to play, for what we do, probably more than anywhere else. Yeah, being in Colorado is a gift. And I got to go camping probably more than I've ever gone, just to be outside. The combination of available little local gigs plus being outside n fishing… It's sweet and really made this a lot easier.
GW: Boulder Theater will open soon for small shows so that is a plus.
AH: Yeah! Cervantes is doing that too. Things are happening…
GW: Keeping it alive!
AH: We will get to the other side before too long.