Few bands can say claim their work is as lyrically motivated as the Annapolis, Maryland band, Bumpin Uglies. Telling stories through their songs that are almost Dylan-esque, their music expresses a vulnerable side of their writer that leaves nothing to ambiguity. Grateful Web had a chance to sit down with Brandon Hardesty, the frontman of the Mid-Atlantic punk-reggae group at this year's Cali Roots festival to discuss his writing process, influences, and how he stayed sane and productive over the last two years of the pandemic.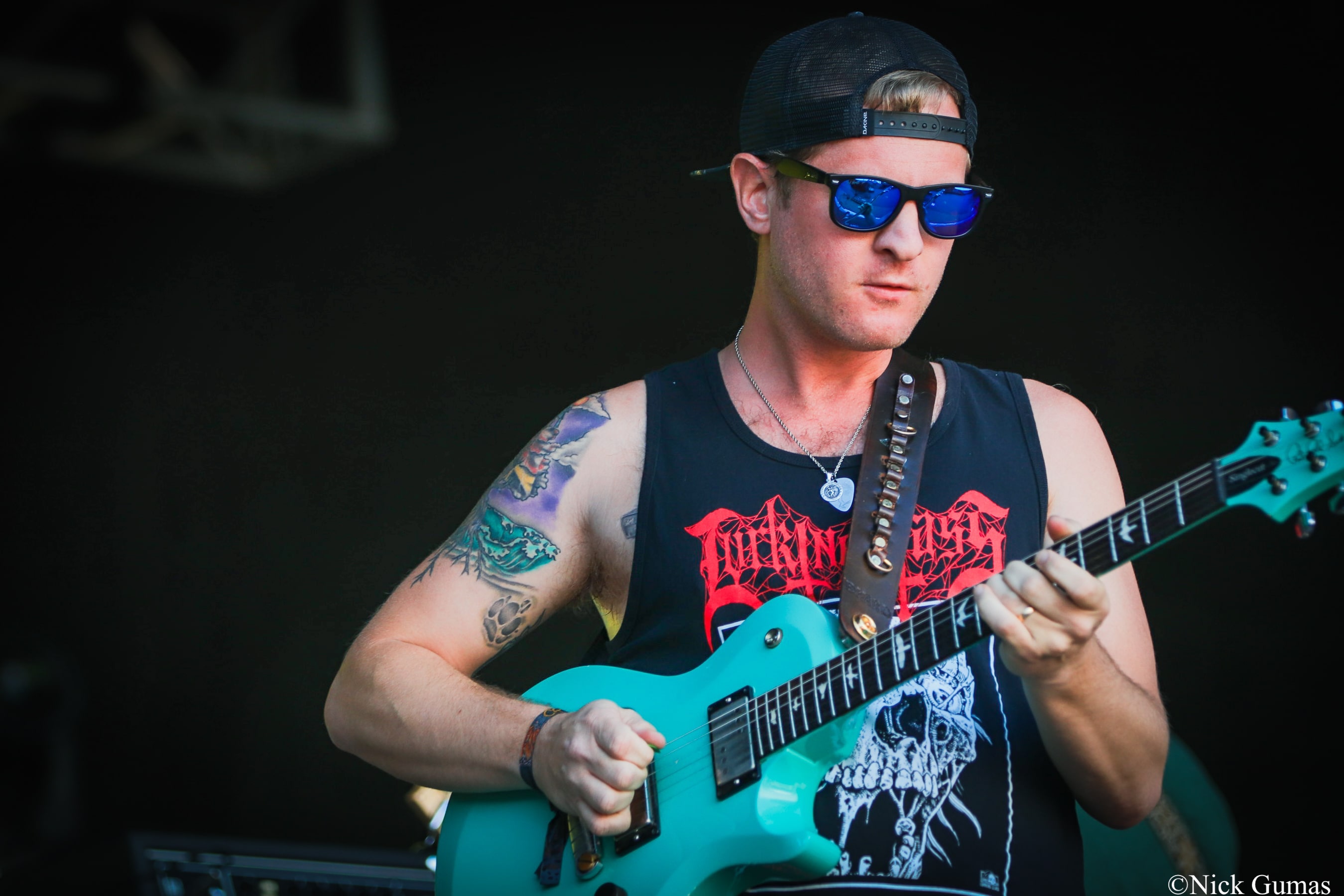 GW: It's been about a decade since you first put this single out, has Charlie Day ever acknowledged your "Dayman" cover?
BH: You know, he hasn't directly, but people from the band (show) have shared it on social media like not having any idea who we are, just the fact that it exists. Like people have brought it to their attention, so it's cool.
GW: So how does that feel?
BH: I'm indifferent. Like it's funny more than anything. We kinda just did that as a joke. We had extra studio time and didn't even put any thought into the arrangement or even the performance. I think the performance of it is kind of awful, honestly, but we just did it and then people thought it was funny and it's like a meme at this point. For a while, it was our most popular song, which kept me up at night because I did not want that to be my legacy.
GW: When was Dave's last haircut?
BH: 10 years ago, probably. At least. As soon as he started dreading it, that was it.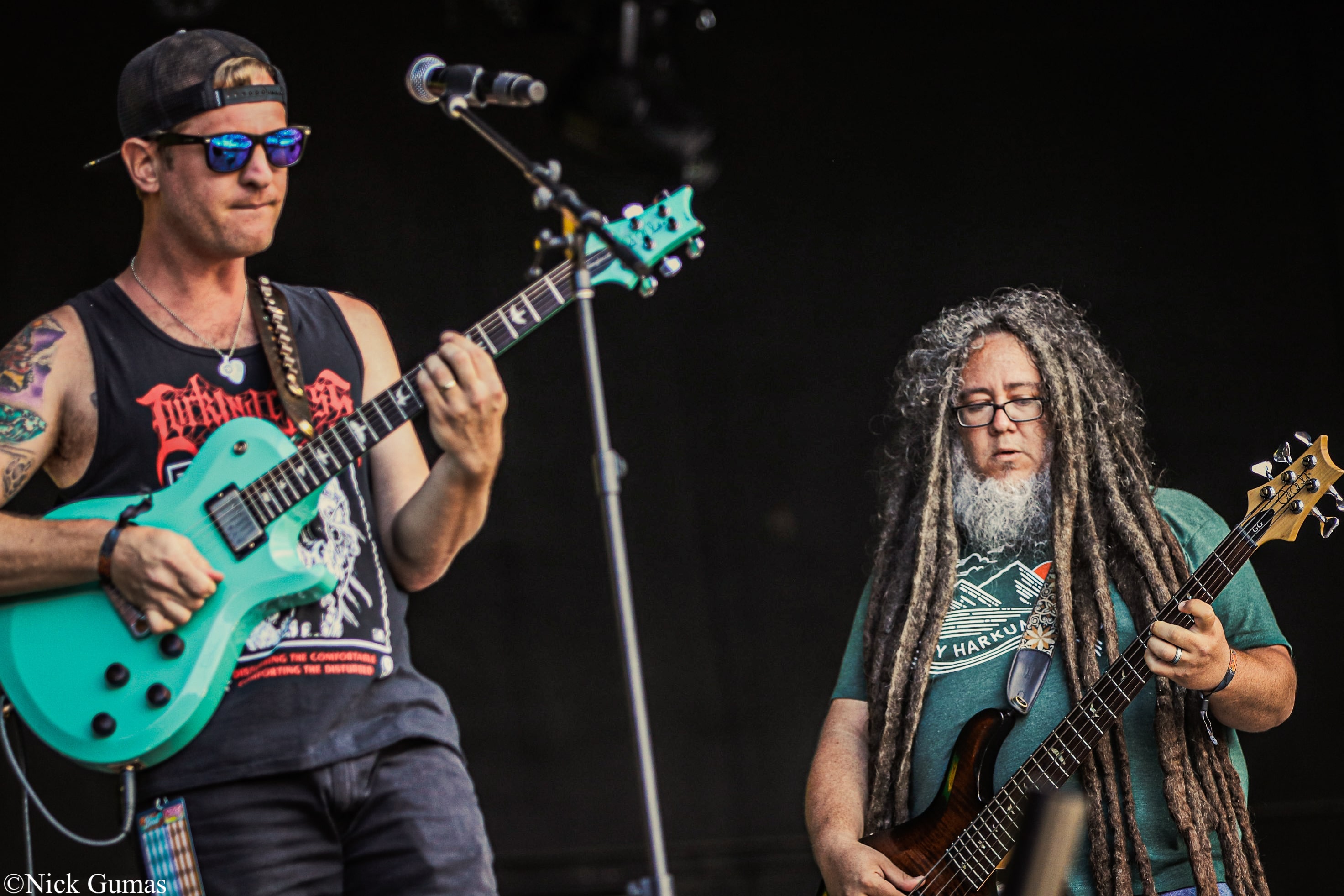 GW: So I don't think any rational person could argue that we've just had the two worst years in modern live music history. How did you get through it and manage to stay productive?
BH: I mean, it was a lot, dude. I quit my job to tour and play music full time six years ago, and it was essentially like that, my whole way of living didn't exist anymore, so it was really, really weird. For the first few months what I did to keep myself productive was I challenged myself to write, record, and release a song a week. I'm a big fan of folk music and Woody Guthrie, one of his more prolific records and one of the things he's most famous for is this thing called Dust Bowl Ballads. Because he grew up in Oklahoma during the great American Dust Bowl, which is this event of historical significance that really shaped everyone who grew up during it, and the songs are just all about that whole process and I kinda saw Covid as another historically significant event, so I thought it'd be cool to kind of record through song what I was going through while I was quarantining at home with my family, so that was cool for like the first two months and then realized how it (the Pandemic) was going to continue to go on, so I wrote a bunch of stuff for the band and we recorded all that stuff. We did a bunch of live streams, we did a bunch of drive-in theatre shows, which sounds ridiculous talking about that now that normal shows are back, but we were just literally trying to do whatever we could do to make money and stay relevant because relevance is such a big part of this whole gig that and momentum, how do you stay on people's minds when you can't tour?
GW: So how do you think the pandemic changed music forever?
BH: It's hard to say, man. We're still in an era where there are vaccine requirements in some situations and there are people who just don't want to get vaccines. I got mine, me and my whole family got vaxxed, it is whatever you want it to be, but at this festival, there are bands that had to drop off because of vaccines and not being able to get out of their country. It's interesting, it's new. Other than I don't think it's changed anything much, everything kind of bounced back. I feel like people appreciate live music a lot more, I know I do. I was a little burned out going into the whole thing just because we tour. I've been touring heavy for 10 years, you know? Everything becomes work eventually no matter how much you love it, so having that time at home not playing music, I felt incomplete, you know? It really made me appreciate how much I need to be able to play music to feel right, and I feel like other people felt that in their own regard, like how much they needed to play or how much they needed to go to a festival or a show to have that in their life. Hopefully there's a renewed sense of appreciation for some people.
GW: Back in 2019, Grateful Web interviewed Tropidelic, and they called you their "Brother Band." Do you have a comment to that bold claim?
BH: Yeah! Those are the homies. We've eaten a lot of shit together. I feel like we're pace cars for each other because we met them when we were both at similar points in our careers and we've grown and risen up together. We've done a lot of songs together and worked together. We've just known them for a long time and it's a tough industry to make friends, so it's good to know where people come from and what they're about. We've just known them for a long time, we've got a lot of inside jokes, and they're the homies, you know?
GW: In so many ways, your music defines the phrase "lyrically motivated." When writing something like "Locust Avenue," "Serving," "Self-Loathing," or "Hallucinations" what comes first, the story or the melody?
BH: Story. All day. I'm way more of a lyricist than a musician. I feel like I just recently started getting even kind of decent as a musician in the last few years. Covid helped me a lot because I had the time to sit down and practice my shit and learn more about it, but I've always been about the lyrics. I got really lucky, well it's not as much luck as I put in the work, but I really focused on learning how to be a good singer early on (in the pandemic) but I have dudes in my band who went to music school and have degrees in composition, I don't know none of that shit, but lyrics have always been my thing. I don't read as much anymore, but I read a lot as a kid, and this is the shit that makes me feel. Lyrics.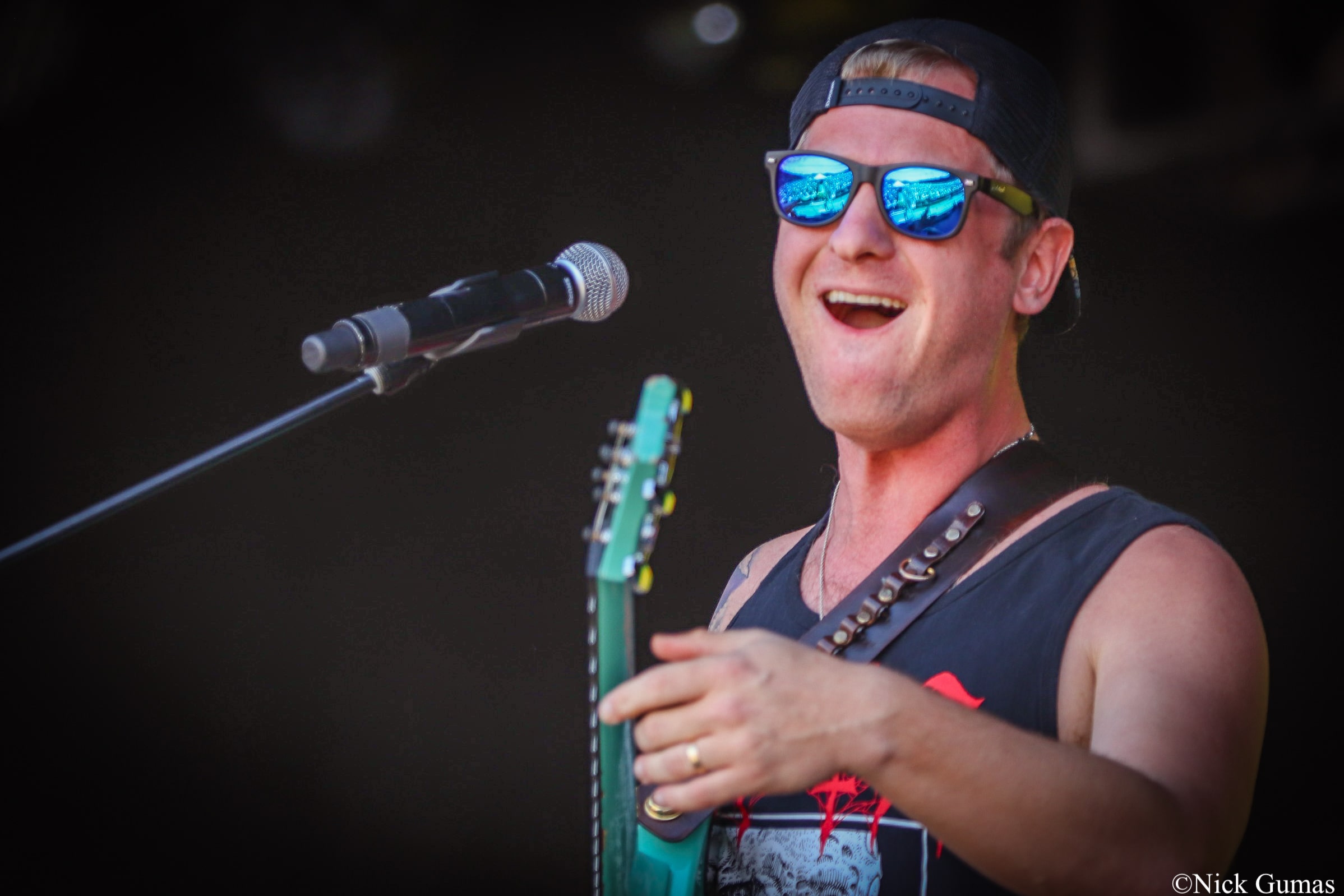 GW: Who takes the reins when collaborating with another band on an opus like "Too Stoned" with "Artikal Sound System?"
BH: Too stoned, well, I've written pretty much everything we've ever done. I'll write the song and I'll send it to anyone who wants to get in on it. Too Stoned, I had that idea during Covid. Just the way I write, I just come up with the hook idea, and a concept. Like I have a notes section in my phone, because when you have kids especially, everything fucking changes. You don't just get to sit around and wait to be inspired, I schedule time to write. If I get an idea that I think is something worth writing about, I'll write it down and come back to it, and I had that idea for Too Stoned, and I started working on it. I came up with the hook first, then I came up with the verse and the bridge, and I knew what I wanted it to sound like, and I was kind of going for a "Somewhere Over the Rainbow" thing, and I knew I wanted a strong, pretty, female vocalist on it. We had just met Artikal Sound System and I was just blown away by Logan, she's just a killer singer, and she has a really cool mind too, and outlook on music, and an appreciation for it, so I thought it'd be cool to work together and I hit her up, sent her the song, and she was about it. She wrote all her shit on her own and sent it back to me and it was rad.
GW: What's next for Bumpin Uglies?
BH: We have a new record coming out later in the year. This record, I'm swinging for the fences with it. I'm pretty proud and fucking confident in it. I think it's going to be a big record for us, and I'm just shouting it from the rooftops. If I'm wrong, tell me, but give it a chance.
GW: What's something you've never been asked about in an interview?
BH: The person who made me want to write songs, who was Ben Folds, and I feel like that's important to me because he was a big influence on how I write songs and his approach to it is sarcastic and smart, but he's a monster at everything he does and I would recommend anyone to check out the record "Ben Folds, Live" which is a solo live record that he did and is a fucking masterclass on writing all across the board. It was big for me when I was like 15-years-old. I remember being in high school and having one of those Sony Discmen that had like 13 seconds of anti-skip. I was never good at school, but I would just listen to that music in class and that record in class and that record got me through Sophomore year of high school.