Island bred, Southern California based reggae sensation Common Kings has spent over a decade becoming one of the most decorated bands in the genre. Behind one of the cleanest voices in reggae, Jr King, the powerful percussion of Big Rome, the colorful antics of Mata, and the leadership of Uncle Lui, the band has risen to a status enviable by any musician, selling out some of the biggest stages in music with regularity.
Grateful Web got to sit down with the members of Common Kings at this year's Cali Roots festival to discuss their past, present, and future, as well as their influence on the island reggae community.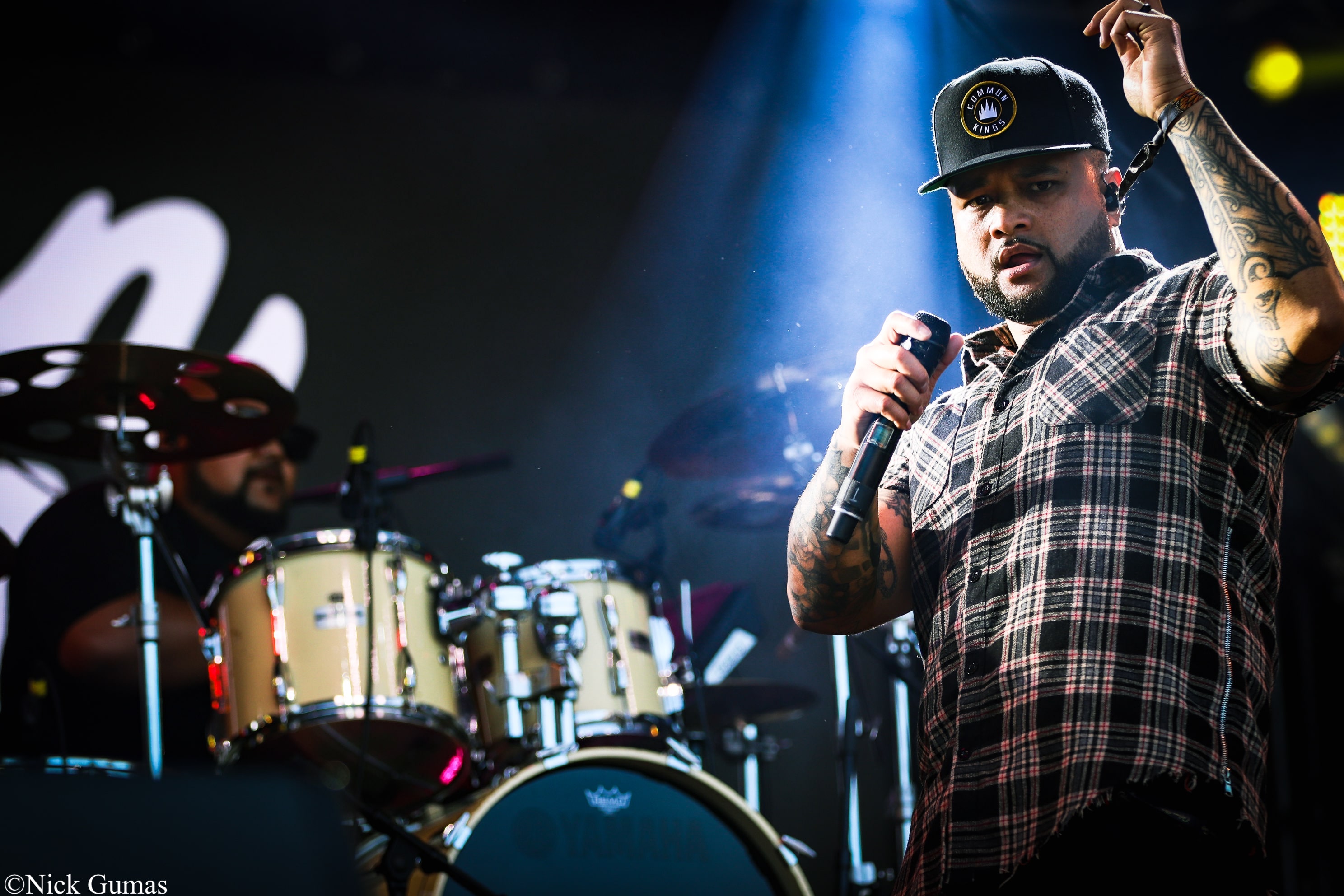 Grateful Web: First off, loved the live album you guys released a few months ago. Why did you choose Humphry's as the location?
Uncle Lui: I don't know if we chose Humphry's, Humphry's kind of chose us. They wanted us to do a show there, so the opportunity came up, and we were like "Why don't we make the most of it?" It's a really cool venue. It's an iconic venue, and that's what's cool about it, too. San Diego is like a second home. We're from Hawaii, based in Orange County, so we have a good fan base going on out there. We had two nights sold out, can't beat it.
GW: Do you put any extra thought into comments you make onstage to the audience when you know the show will be recorded, like shouting out the openers during the live album, or even how you engage with the audience during these shows at Cali Roots?
Mata: You know, to a certain extent we do, but sometimes when you're in it, you'll get so lost in it and you're like "what was I supposed to say?" I do it all the time.
UL: That's why he doesn't get a mic anymore
M: I don't get a mic anymore. Talking and playing, I can't do that.
Jr King: Exactly what he said. We go in there with an outline, with a plan, but then whatever happens, whatever inspires us onstage, it happens.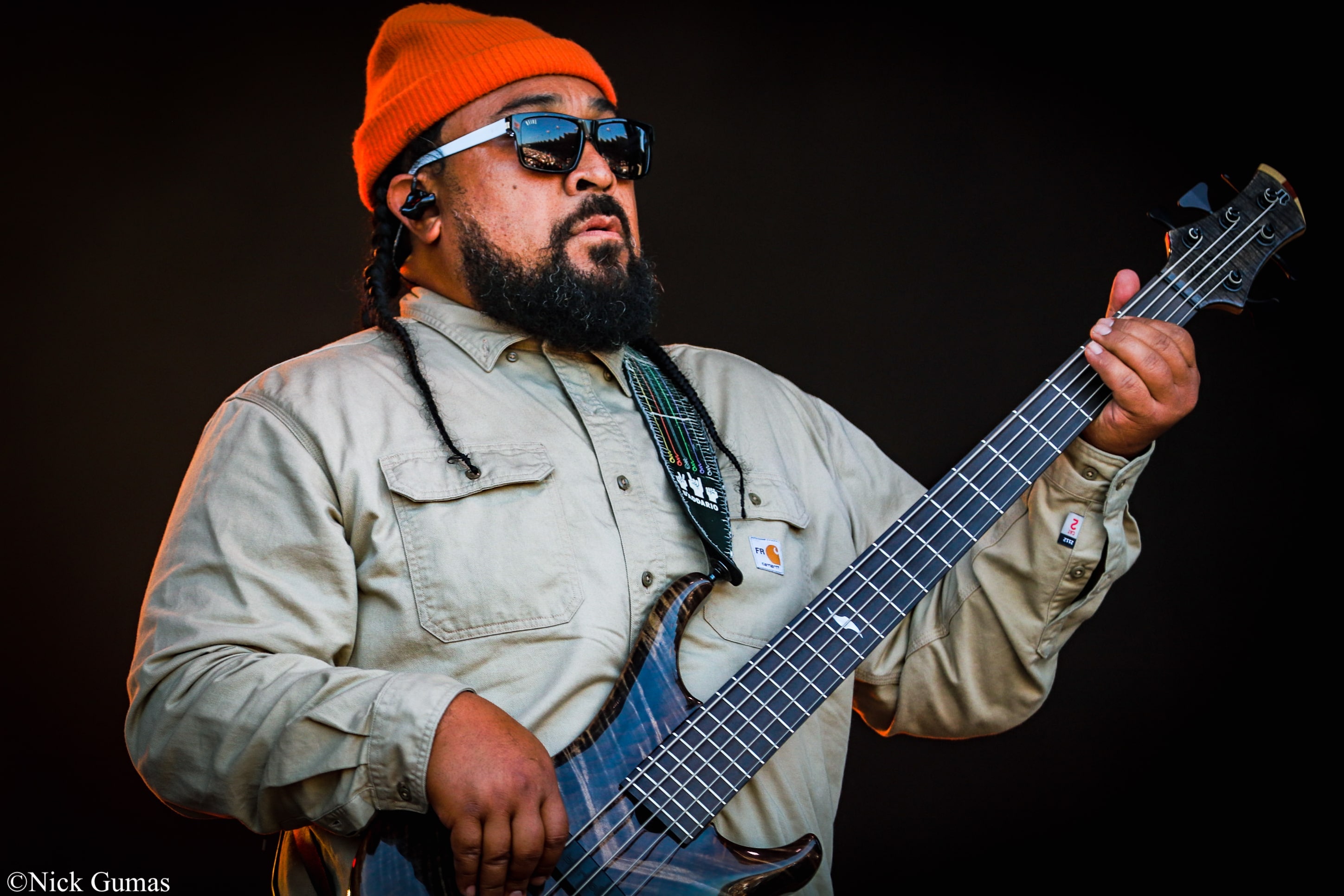 GW: I don't think any rational person could argue we're just coming out of two of the worst years in modern music history. Walk us through what it was like for you. The first couple of weeks, the uncertainty, how you stayed productive, all of it to you.
UL: I mean the first two weeks, we didn't even see each other, we just stayed home. Then as things unfolded we realized we couldn't stay home this whole time, so we all made sure we checked in on each other, then we started working. Then we didn't stop working, we've literally been in the studio from noon until one o'clock in the morning every day for the past year and a half.
JK: During Covid, we released four or five singles, and we're getting ready to release a 22-song album of all the songs we've created through the whole Covid period. It was great to not travel and focus, but we've been in the lab cooking. So, we're excited.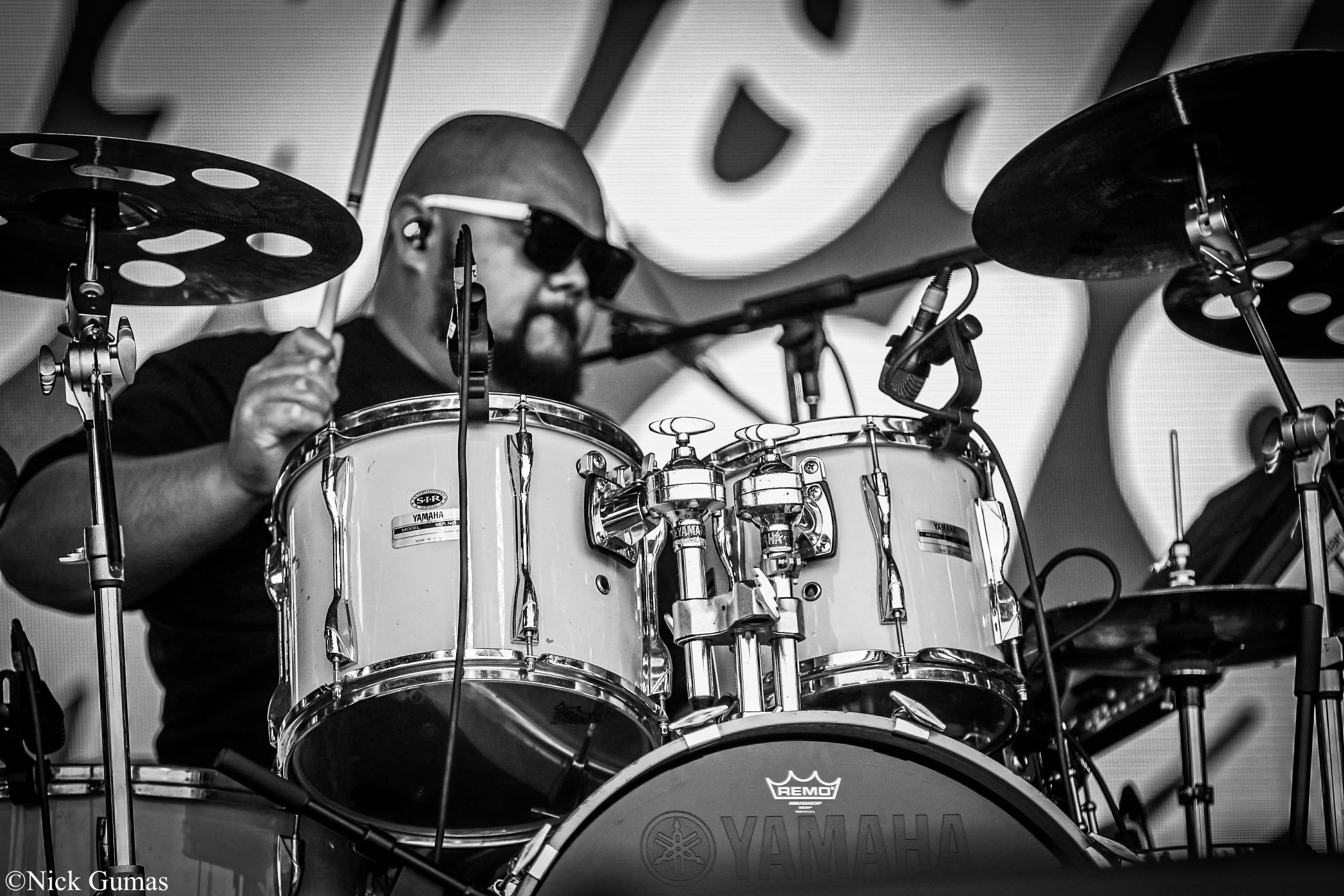 GW: How do you think the pandemic changed music forever?
UL: I think it created a void. You can't live without live music. Live music just touches people differently. It's way different than cruising and listening to music in the car, you know, it's a different feeling, a different atmosphere. You can even feel it right here at Cali Roots, it's different.
JK: Live music frequencies are just so much better for the body and the soul, you know?
Big Rome: I think it allowed everyone to tap into their creative side. You see a lot of people with a lot of different hustles, and for us we had to think outside the box and instead of being on tour, we had to work on other parts of our music, so that's what the pandemic really helped us do.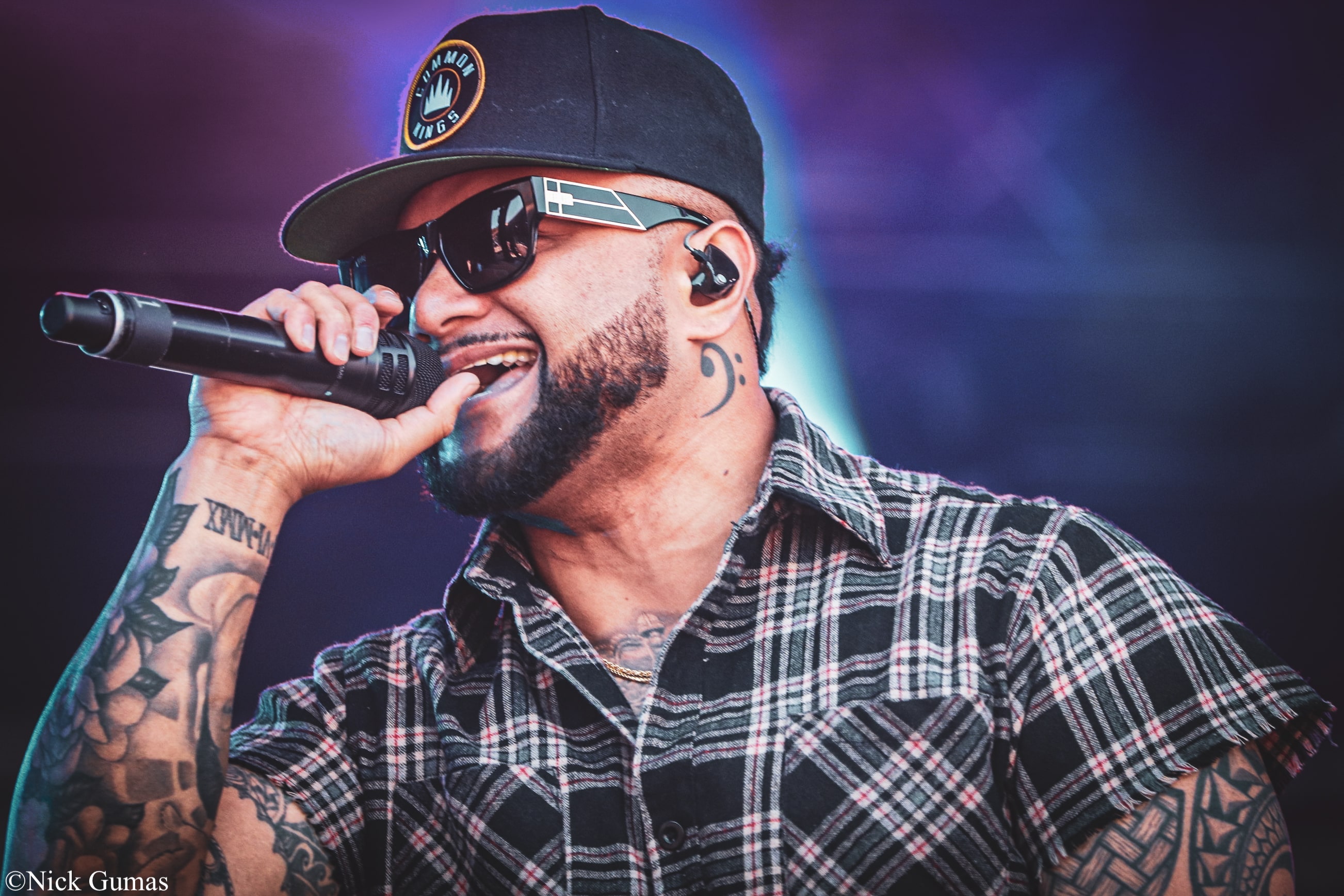 GW: Your relationship with the artist FIJI was abundantly clear when you both shared the Bowl stage in 2019. Can you speak to your relationship with George?
M: It's family. It's a family show We have the utmost respect, he's the GOAT of island reggae and he's done so much for the people of the South Pacific, and we put him up there as one of the greatest. We've gotten to know him so well within the last 10-15 years, and now he's like a brother. He's an older brother that has so much experience, he's so wise-
UL: They antagonize each other.
M: I'm trying to say nice things.
UL: Oh they truly antagonize each other because Fiji is like his big brother and they're just constantly going at it like a little brother and big brother. But we love him, it's ridiculous, and he loves us. I don't know about Mata so much, but he loves us.
M: Ok, guys, I'm right here.
UL: But seriously, there's nothing really you can say, he's just amazing. His voice is just the best for days.
GW: You've given many interviews in the past where you mention how much of an influence he was to you. When did he go from an idol to a peer and what was that transition like?
JK: Listening to him growing up, man, he was like our Michael Jackson, our Bob Marley, When I was a young, young lad, at 15 years old, I got to sing with him. He brought me onstage in Long Beach and that was the first time I got to taste the stage. So as I got older, we started doing our own thing, developing our own musical paths, which he's always supported from the start. We don't often get to share the same stage but when we do, it's hands down one of the best parts of our show.
M: We have to have him back here. (Cali Roots)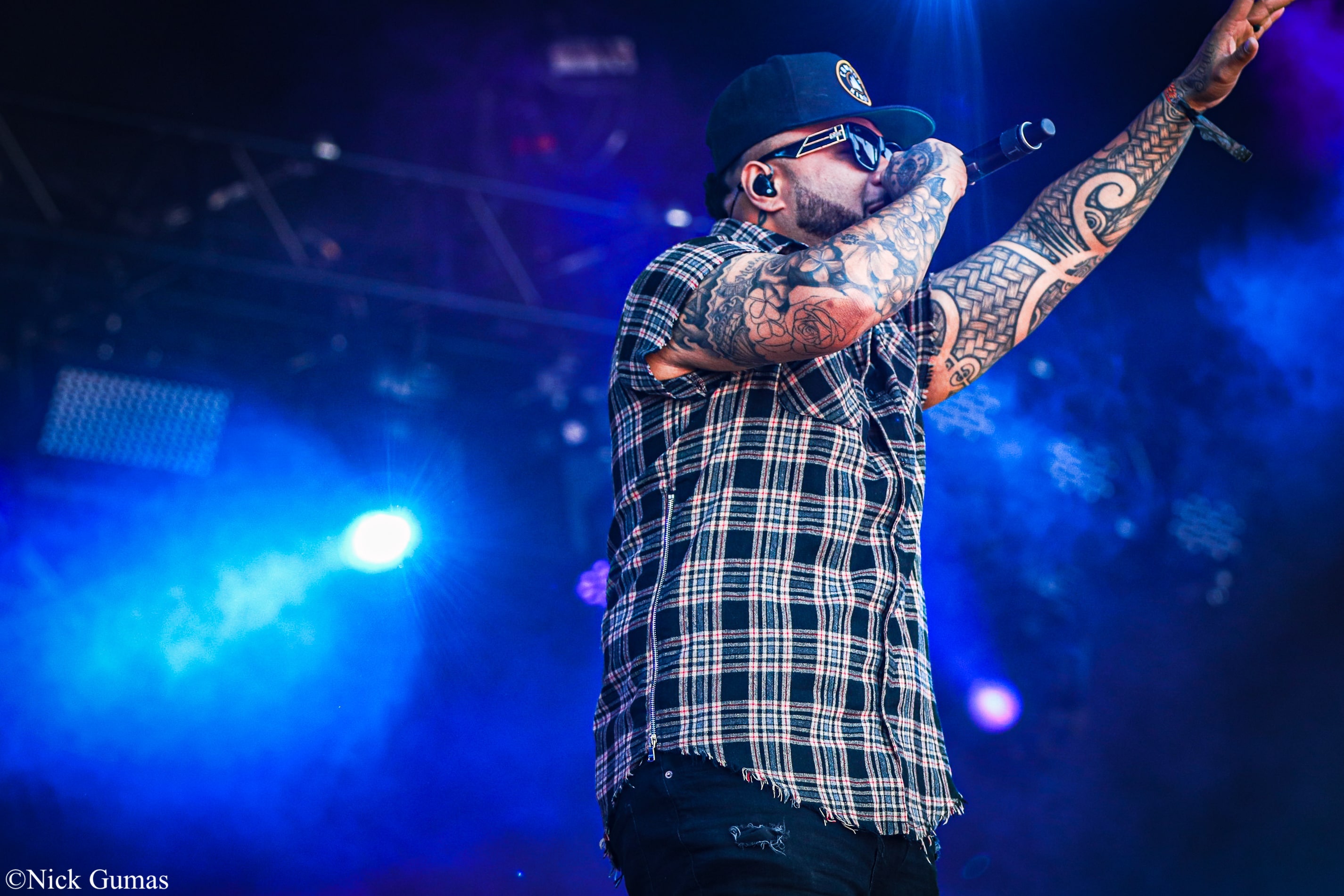 GW: What's next for Common Kings? Any new music we should be on the lookout for?
M: Yeah, definitely the new album at the end of the year, it will be the most anticipated project of the year.
JK: Dual album coming up at the end of the year, it's called "Do My Thing, Juice County." We also got the Summer Traditions tour with Slightly Stoopid, Pepper, and Fortunate Youth. Super stoked about all of that, so keep a lookout for all of those dates.
GW: Any shout outs from the Kings?
JK: Yes, we want to thank our management. Our touring manager Stefanie, our whole island empire team, Dan (Sheehan) for this amazing Cali Roots festival.
M: But most importantly the fans. All these fans, we wouldn't be able to do this without them. And at Cali Roots you guys are so great. We're super pumped.
GW: What's a question you've never been asked in an interview?
JK: What kind of underwear do you wear?
GW: So what kind of underwear do you wear?
JK: None!