Set again for the long Fourth of July weekend in a beauteous, mountainous locale, the 29th annual High Sierra Music Festival is almost upon us. And tickets are still available via highsierramusic.com. Operating out of a fairgrounds in the town of Quincy, California, where the elevation is roughly double the population – except for festival weekend when the local population balloons to about 8,000 like-minded folks – the big jammy-music jamboree will undoubtedly again satisfy the bohemian itch of revelers of all ages. Diverse headliners include Dispatch, Umphrey's McGee, Greensky Bluegrass, Jim James, St. Paul & The Broken Bones, Steel Pulse, and Pigeons Playing Ping Pong.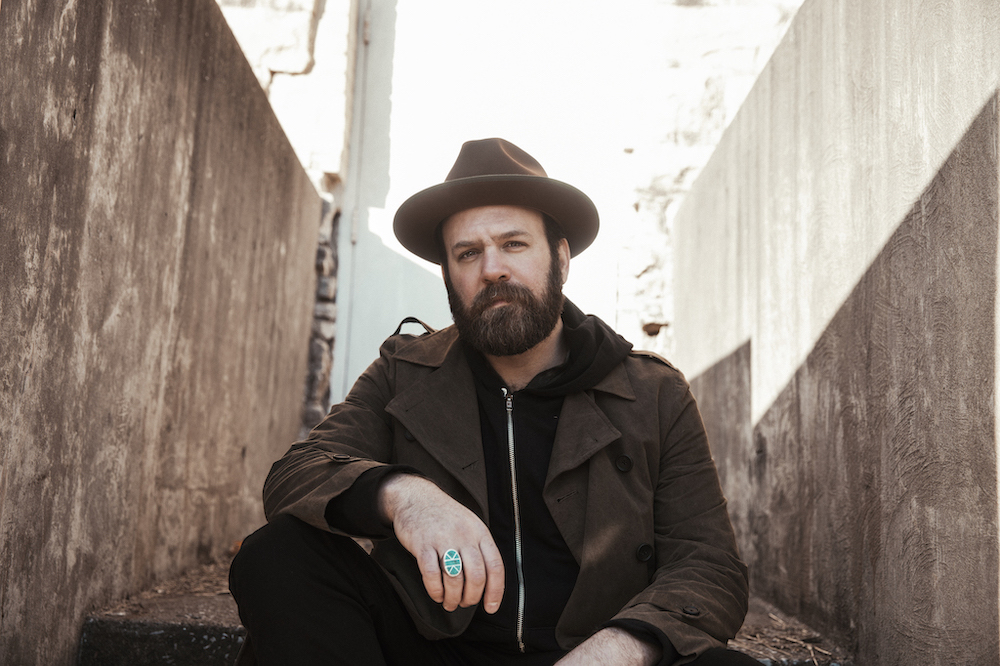 One of the most prominent music fests in California, above and beyond the big, bold list of musical acts, the Plumas-Sierra County Fairgrounds should be suitably fashioned into a Shangri-la for free-spirits, buoyed by such activities as parades, playshops, and plenty of pleasantries lurking behind the next corner. The many stages and their surrounds, including vast camping areas, are made more colorful by the attendees themselves via their tie-dyes, parasols, sunglasses and other festival fare, including those who match the theme of the day. This year's costume themes are "Bangle Your Spangle" (Thursday / July 4), "Cowboys & Aliens" (Friday), "Sunshine Sparkle" (Saturday), and "HSMF Cape Crusaders" (Sunday).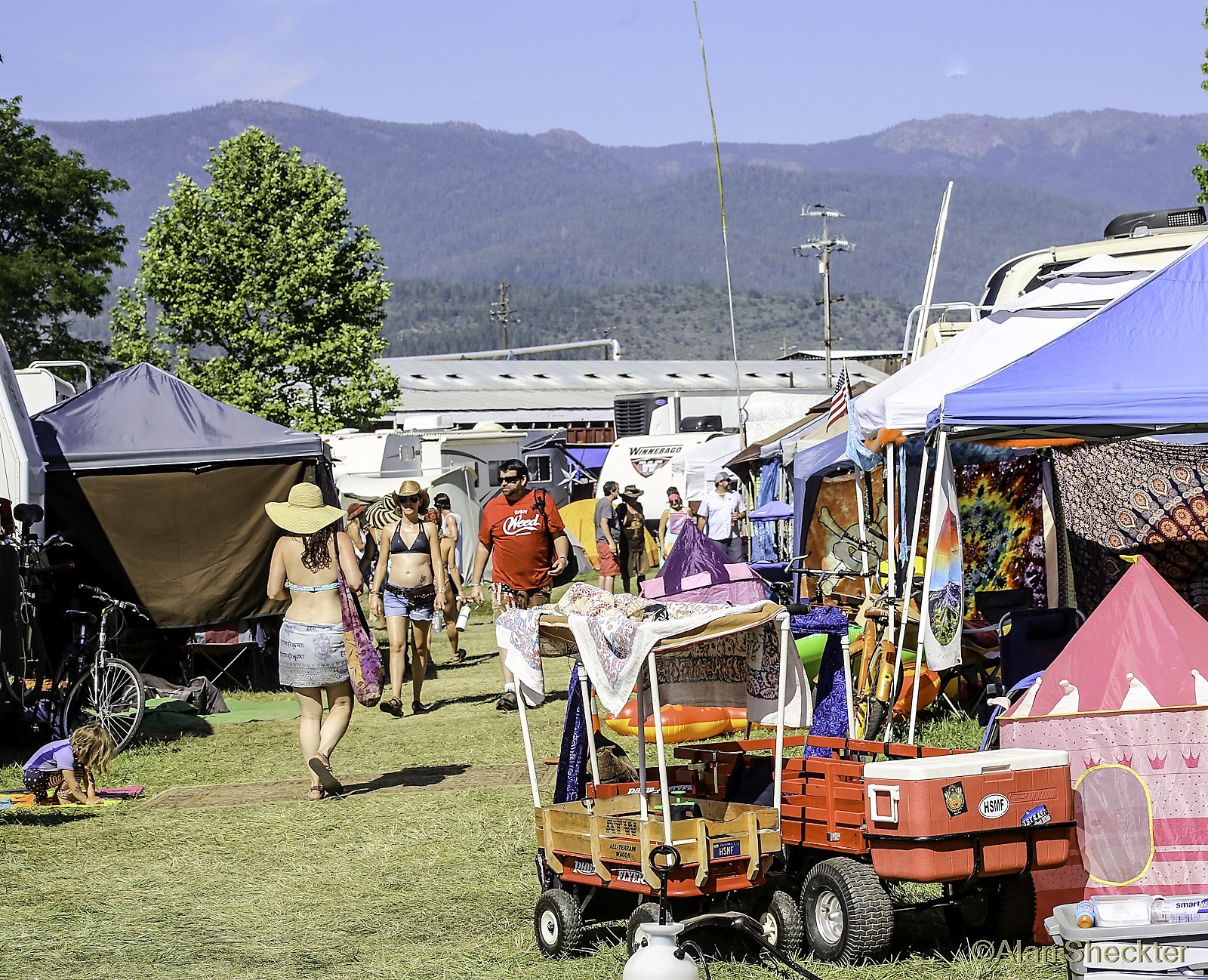 Singer/songwriter/guitarist/vocalist Cris Jacobs got properly immersed in the High Sierra scene for the first time in 2018. This year, the 41-year-old Baltimore, Maryland, native who dabbles in a mélange of alt-country, roots, and Americana music, is back, and is set to perform with his band (in support of "Color Where You Are," released April 2019 on the Blue Rose Music label) and with several other batches of musicians at High Sierra.  That is after he finishes up a week of shows hopscotching the country with Phil Lesh and Friends. Grateful Web recently caught up with Jacobs to discuss High Sierra.
GRATEFUL WEB: Where are you speaking to us from?
CRIS JACOBS: Baltimore. We were actually just rehearsing for a set we're doing at High Sierra. We're doing a Credence Clearwater Revival set that's gonna be awesome!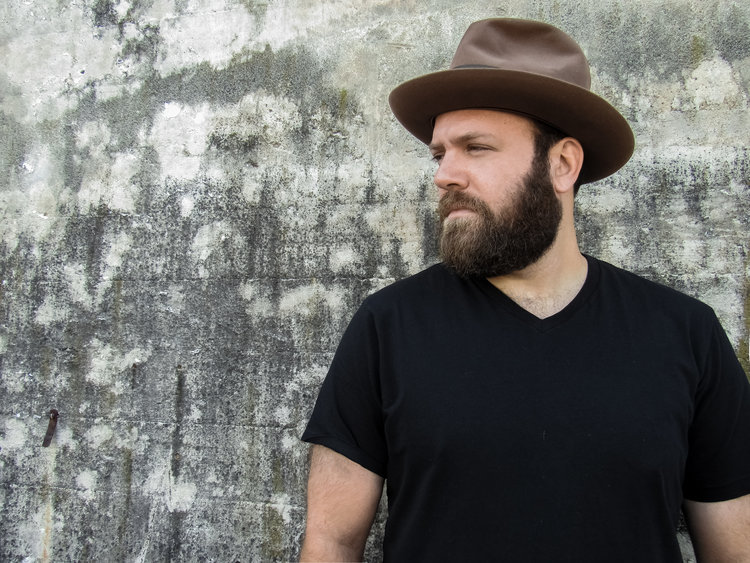 GW: You are set to perform a prolific five times: with The Cris Jacobs Band (4 p.m. Friday and 12:45 p.m. Saturday), the aforementioned Creedence tribute (2 p.m. Friday), at a Troubadour acoustic session (midnight Friday, with ALO's Dan "Lebo" Lebowitz and Zac Gill, as well as Reid Genauer), and a set honoring The Rolling Stones "Let it Bleed" LP, (3:30 p.m. Saturday with a varietal of several other fine musicians). You are not listed officially as an "artist at large" but I get the feeling that you meet that definition.
CJ: Yeh, man. It's all gonna be great! That's what I love about High Sierra – how involved you get to be as opposed to kind of like rolling in, playing your 45 minutes/hour set, and rolling out. You get to hang for a few days.
GW: Last year was your first High Sierra, right? After all, you are based out of Baltimore, a long way away. What are some of the things that you like most about this fest – up in the northern California mountains? It's pretty large yet still has a "family" feel. Always a whole lot of collaborations between musicians. You like that stuff, I assume?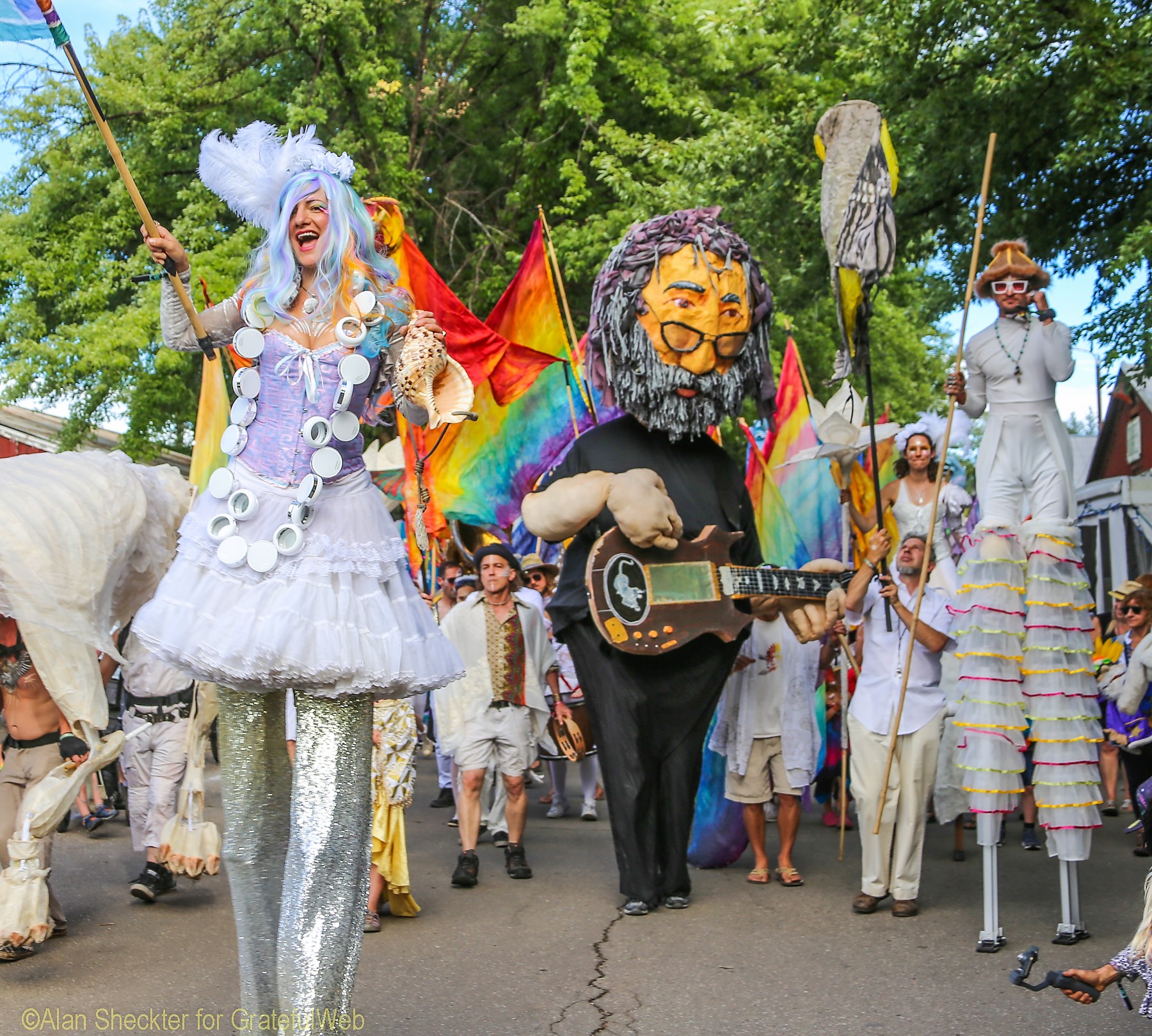 CJ: Yeh. I love California. I love the weather, and just the vibe out there. Like I was saying, you get to hang out for a few days with the other musicians and play a bunch of my own sets that are both decent size <in duration> and then also some other stuff. It's not like a usual festival thing, where you see your buddies in other bands and then have to go. And you can't watch their set or hang out. It's like in and out. You get this quick frantic 45-minute set where you have to pack it in and out. It's like this time you get two nice long sets and other <performance> stuff, and you feel like you got your money's worth. That's what I like about it.
GW: Do you have any details about this tribute to "Let it Bleed" set?
CJ: We're not really leading that, but we were asked to participate. I kind of know songs that I'm in on, and that's about it. There won't be any rehearsal really (laughs).
GW: How did you get linked up to High Sierra?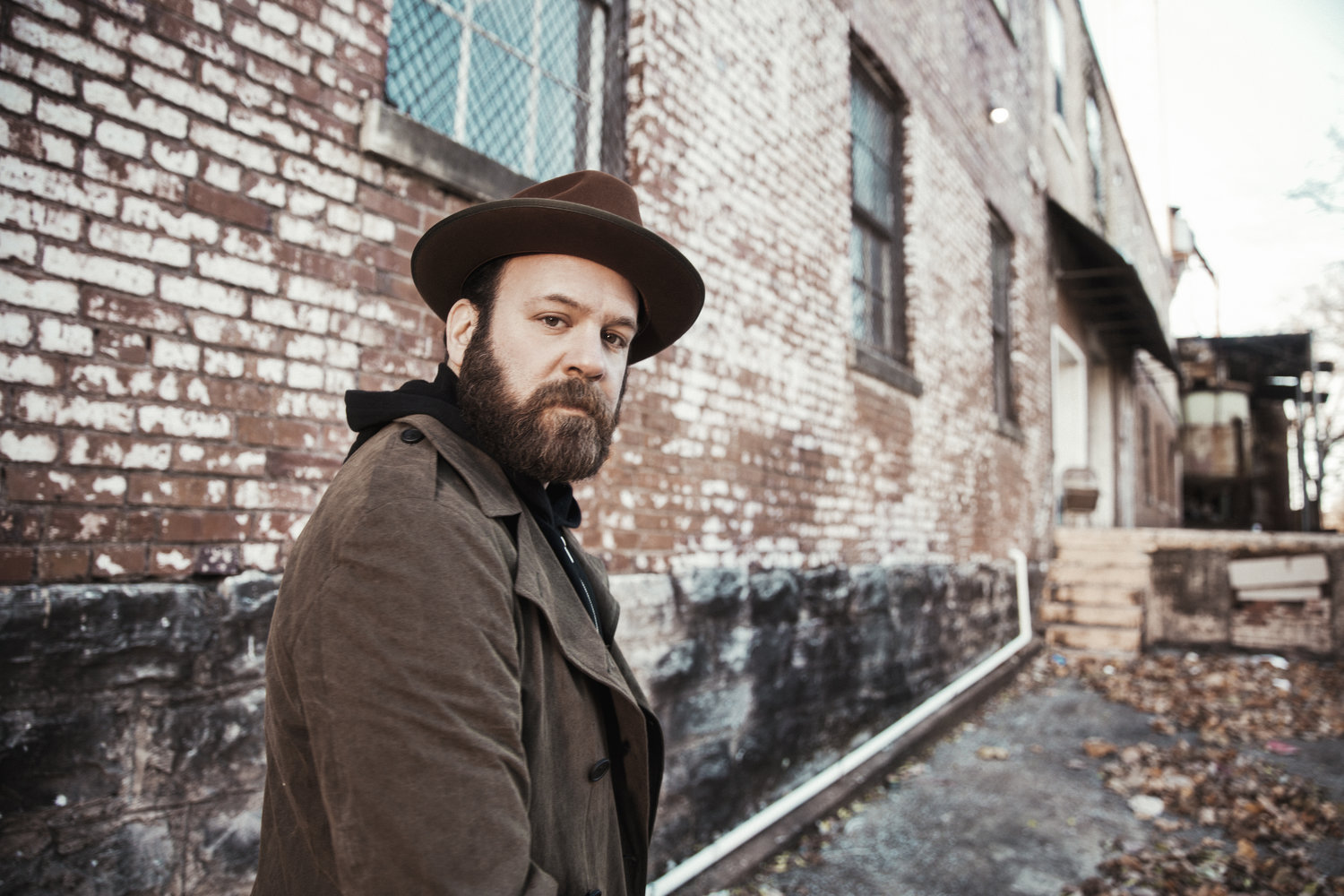 CJ: I have to give credit to <festival co-founder/co-producer> Dave Margulies. He approached us at DelFest last year and introduced himself. We had a really nice hang with him, and he mentioned that he was involved with High Sierra and with some of the same people we've been working with. I'm very grateful that he kind of took us in with the family there; it's really nice.
GW: I guess they liked your participation in 2018, because they asked you back – in a big way.
CJ: Yes. I think we got in the spirit a lot last year so they had us back and we're game. We talked to Dave and a bunch of people that run the festival, and they were kind of asking us for some ideas for some of the playshops. We threw a bunch of stuff out at 'em, and one of the things I was looking at was just the fact that it's 2019. I was looking back at what was happening 50 years ago and in '69 Creedence put out three records that year with all those hits. I love that music. We were just kind of saying, "This was fuckin' awesome." It fits our band pretty well. We have two guitarists. So we presented that along with some other things. So, we're psyched; it was so fun to do today.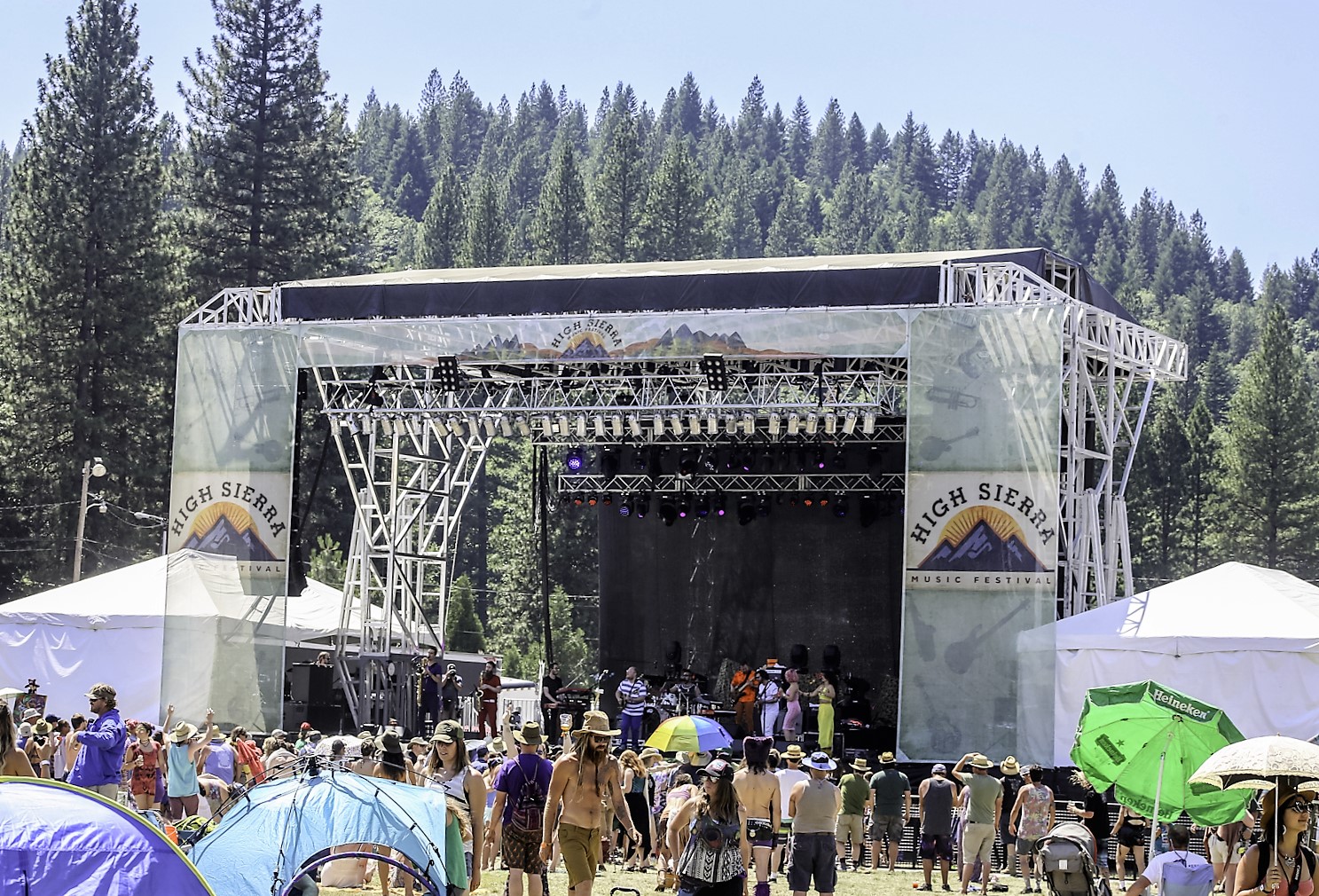 Dave was definitely the one as the fest was approaching. He called me and encouraged me to get involved with some other stuff and encouraging any ideas that I had for playshops or for letting other musicians know they can hit me up if they wanted me to sit it and stuff. I have to give the credit it to him for recognizing that we were the kind of guys who would be into that. Not everybody is, I'm sure. Some people like to just sit on their bus and do their set and then go sit on their bus again. But we're not like that. We like to play. We're there. We're ready to hang.
GW: Aside from the big sets on the big stages, I've enjoyed the Troubadour sessions in the little Mineral Building several times over the years. Just four musicians, four chairs, and each person taking turns on leading songs.
CJ: I'm happy to be in on that Troubadour session. I did one last year as well. It was awesome. It was such a cool vibe. I'm psyched to be there again this year. I love it.
GW: You are officially on the schedule for Friday and Saturday. Might we also see you on Sunday?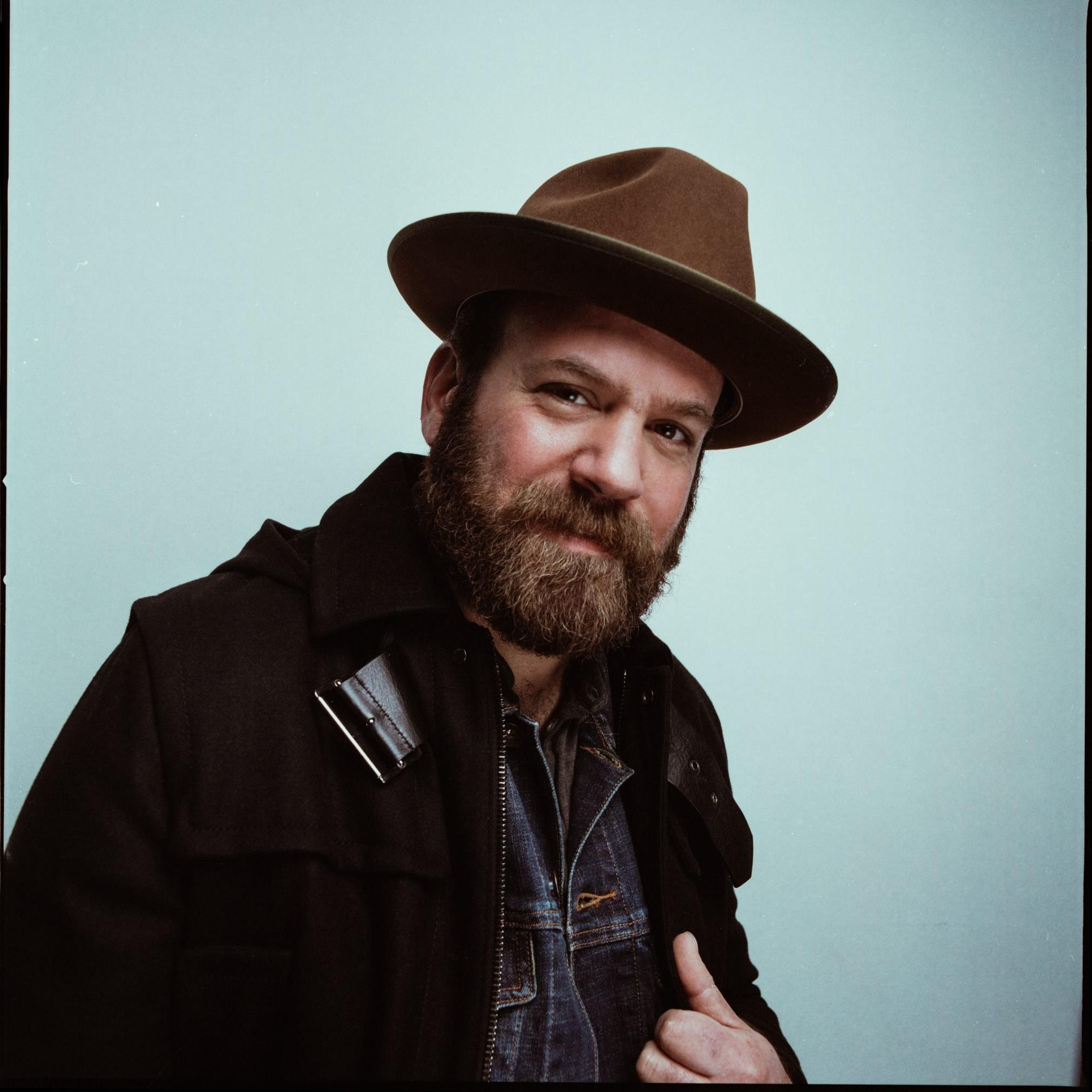 CJ: We'll be still hanging out on Sunday, so you never know. I think a few of the guys in my band are involved in a playshop or two on Sunday. I know there's a slide guitar workshop that Jonathan Sloane, who plays guitar with me, is in on. But who knows? We're flying out of there Monday so we'll probably hang for most of the day on Sunday and see what kind of trouble we can get into.
GW: Let's talk about your band. Can we expect to hear material from "Color Where You Are."
CJ: Absolutely, yes. We'll be doing my stuff. A lot of songs <from the new album> we really enjoy playing. "Under the Big Top," "Rooster Coop," "Painted Roads, "Buffalo Girls," and "Holler and Hum" work real well live. We kind of try to stretch them out a little bit and have some fun with them. We're not the kind of band that plays the studio versions.
GW: Might we hear any songs from your old band, The Bridge, catalog?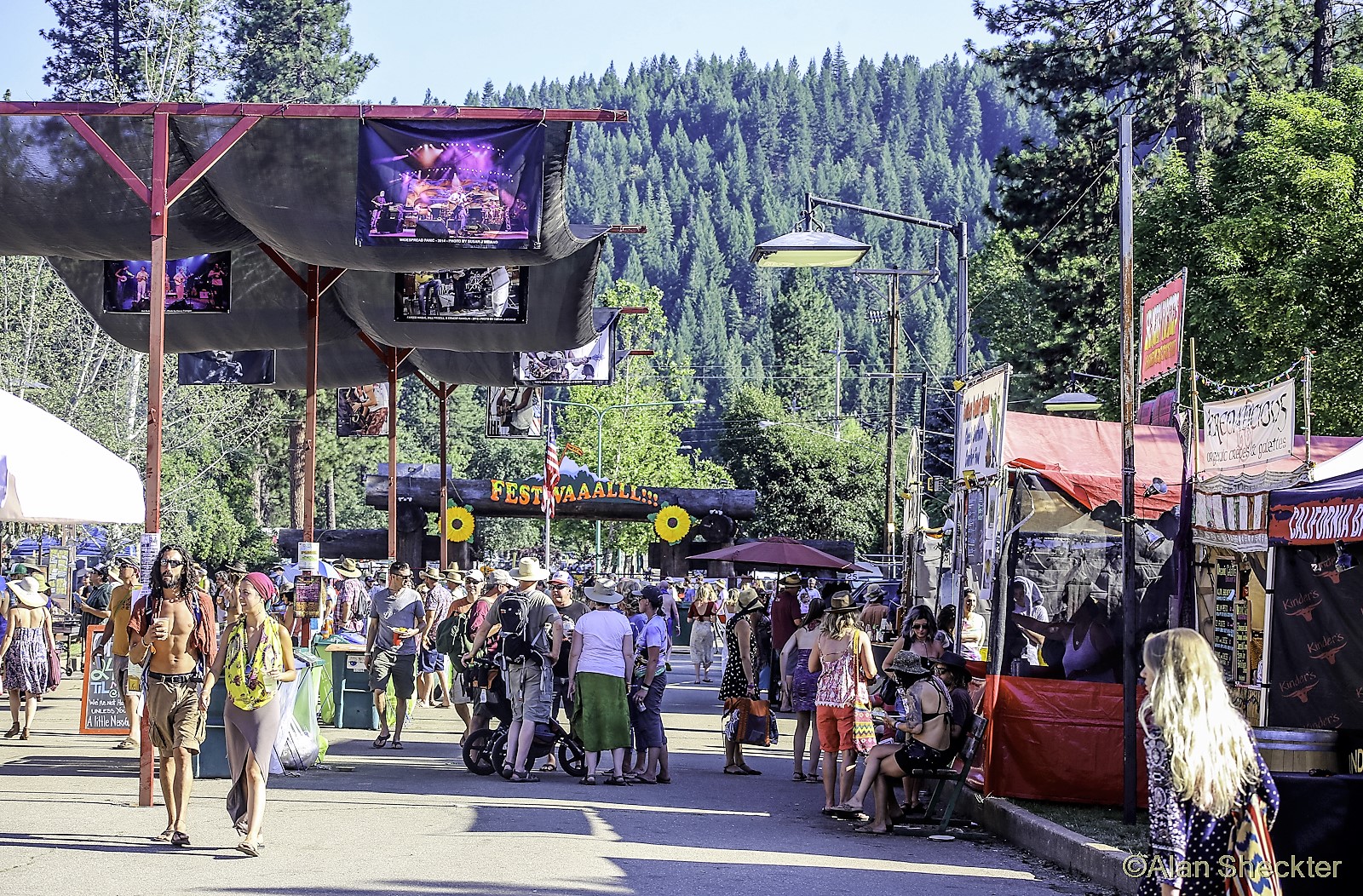 CJ: We do a couple, a handful of songs that make their way into the repertoire. You might see one or two.
GW: I see that you are with the Blue Rose Music label. How did that affiliation come about?
CJ: I met them, and we started talking, and I was just really impressed with the team and just the whole philosophy of the label. I also like what the Blue Rose Foundation is doing. So the more I  learned about what they were all about, I was just really impressed with that. My whole philosophy throughout my whole career is to surround myself with people that feel like family that I can trust. That's what they're all about too, nurturing this family atmosphere with all the artists and collaboration between them. I just really like the people that run the label and work the label and the way that they do things. It felt right to me so yes, I'm super happy to be on the team.
GW: I know that you recently performed at a Blue Rose Foundation benefit concert at The Fillmore in San Francisco with Jackie Greene and others. Was Blue Rose artist Jason Crosby at that show?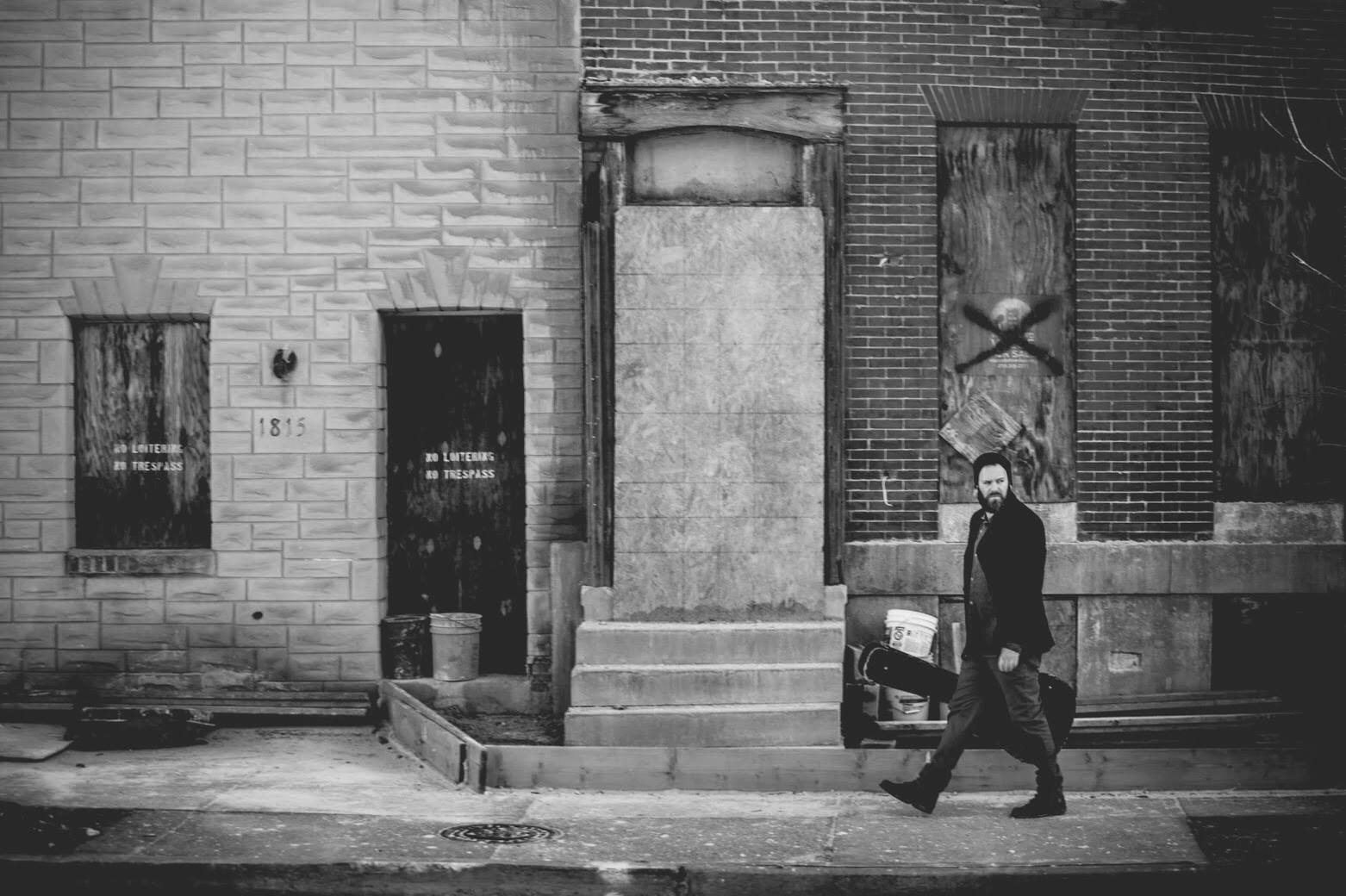 CJ: Yeh, that was a great show. A lot of fun also with Tim Bluhm and Greg <Loiacono> of the Mother Hips. Jason was not there, but I'm about to play with him next week at some Phil Lesh and Friends shows.
GW: That's pretty awesome. I heard that you were playing on July 4th at Phil's Terrapin Crossroads club in Marin County, California.
CJ: We are doing that, but I'm also playing in Phil and Friends next week. So that's with Jason and some others – Luther Dickinson, John Molo, a couple of others. It's gonna be a helluva time.
GW: How did your connection with Phil Lesh transpire?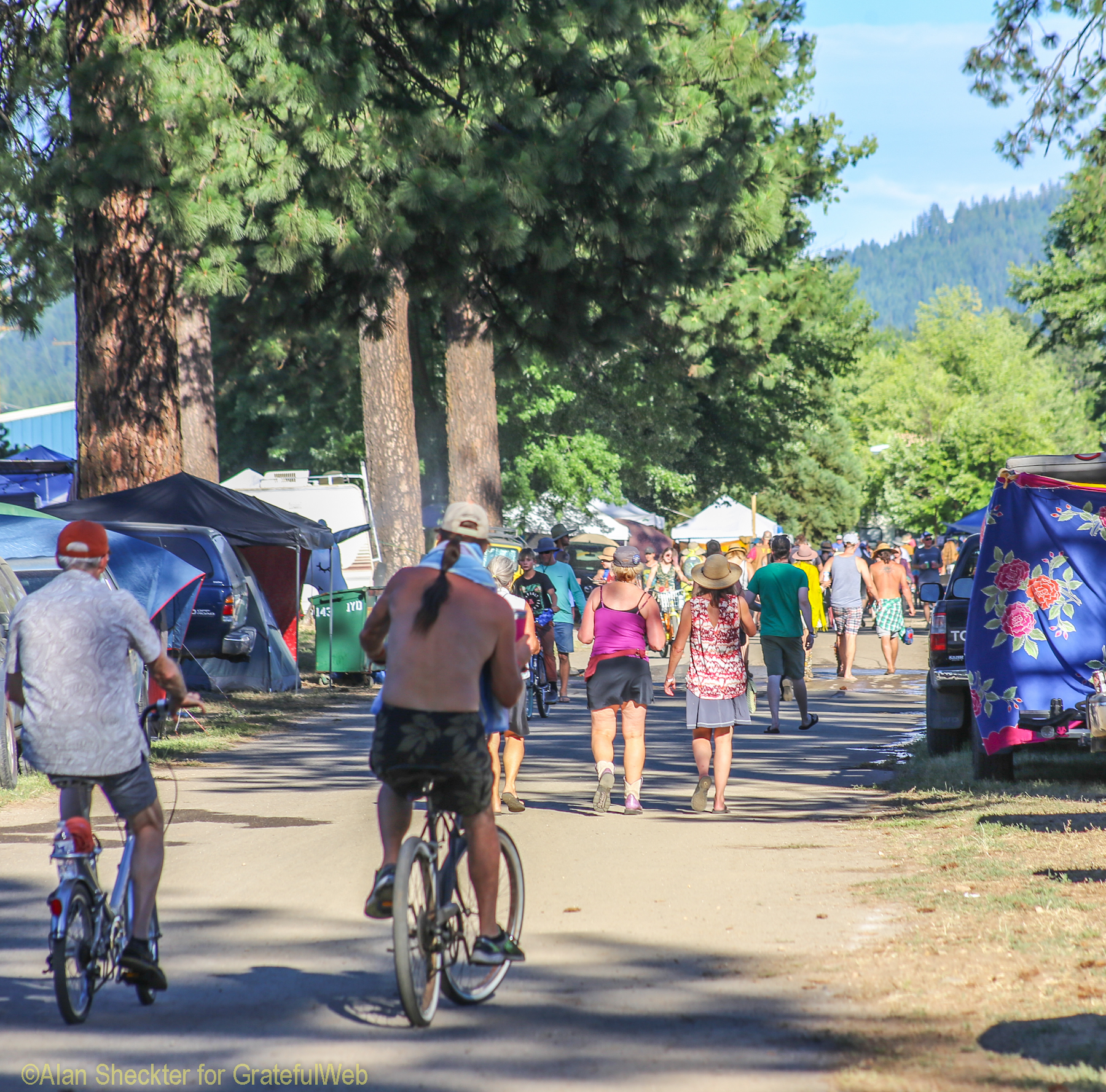 CJ: I opened for Phil and the Terrapin Family band last year at Terrapin Crossroads on July 4th as well, the day before High Sierra. That was the first time I met Phil. I'm good buds with Grahame, his son, and we had done some things together. So they pulled me up on stage for the last tune of the night, and later that night I had a nice little chat with Phil. Nothing too involved, but then a month or two later as I was mowing the lawn I call got a call from his management asking if I wanted to do a show at the Hollywood Bowl with Phil and Friends. I did that, and I got another call to do these shows. So, I'm honored and super…  I don't even know if there is a word to describe what it feels like because I'm also a huge Dead Head. I grew up on that music as did my parents, and the idea of me playing with Phil and bringing my dad out with me is awesome. He came out to Hollywood, and he's coming out to all three of these I'm doing. It's a very full circle kind of thing for me just because that music is what inspired me even to start playing in the first place. And so to be able to play that music with Phil, it's huge. Grahame's a great guy a great player and Midnight North is a great band. He and Elliott <Peck> and Nathan <Graham> are coming to Baltimore at the end of August to do a little show with me in my hometown. They did that last year too for a couple nights. They're just great people.