Grateful Web recently had an enlightening chat with Don Strasburg. He's a veteran promoter, talent-buyer and co-owner of Boulder's Z2 Entertainment. Strasburg along with a group of other young entrepreneurs opened The Fox Theater in Boulder, Colorado in 1992. Ambitiously booking New Orleans funk-founders The Meters as their first gig, the rest is history and The Fox is one of America's top intimate venue spaces. Some years later, Z2 Entertainment formed and took over ownership and operations of Boulder Theater, eventually merging with successful Colorado front range venues like Chautauqua Auditorium, Ogden Theatre, 1st Bank Center, and others. The vision began 25 years ago this March, and The Fox is celebrating the milestone with an extraordinary lineup of bands that all came up with Boulder's evolving music scene.
GW: What were the concerts you attending in your youth? Who were your musical heroes?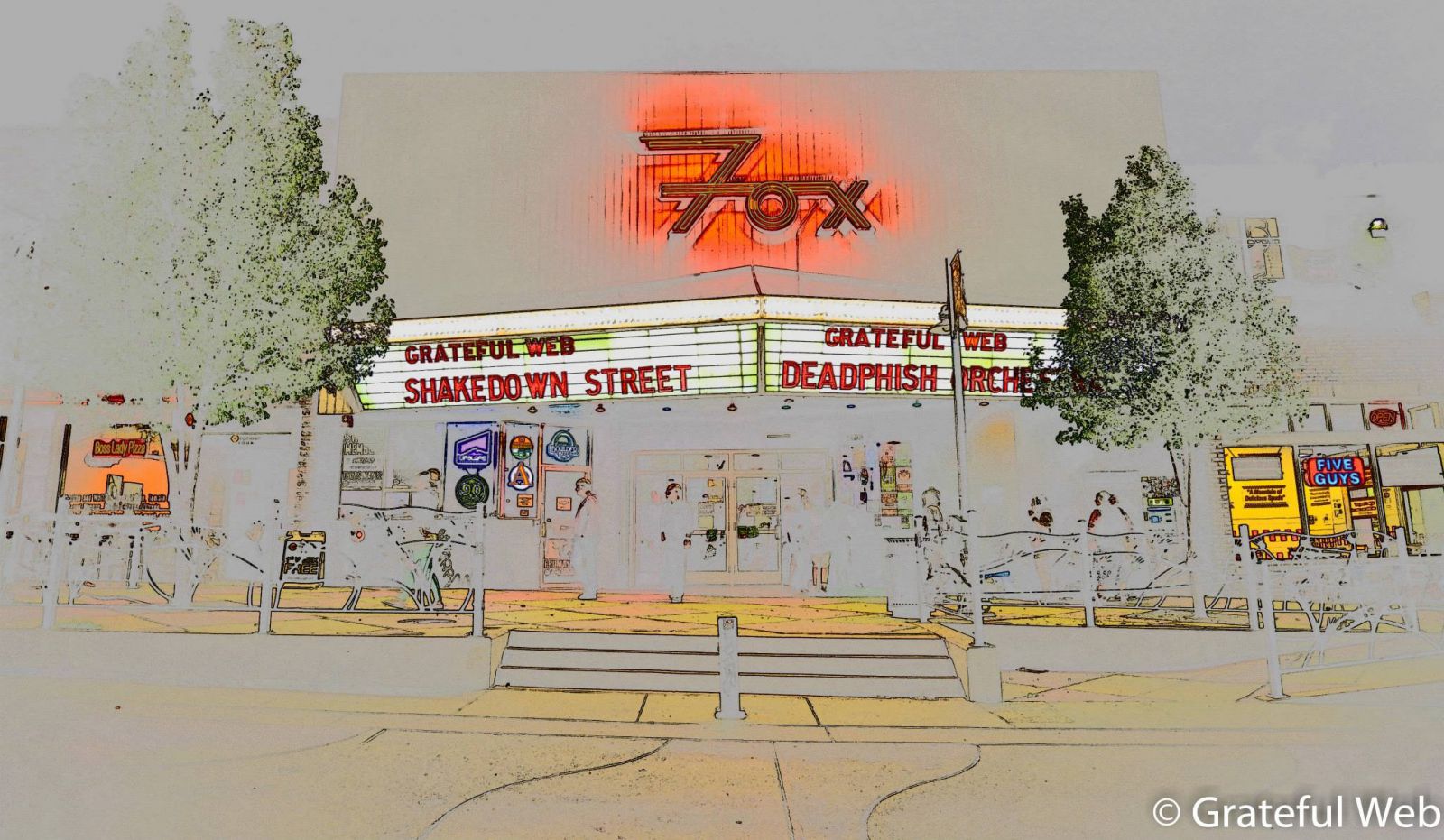 DS: There's this band you may have heard of …[long pause]
GW: [Laughs]
DS: You know? There's a band I listened to in high school in college, a lesser-known act called the Grateful Dead. [Laughs]
GW: One of those obscure bands… [Laughs]
DS: Yup! But of course I was a Deadhead growing up. That was my jam, still is.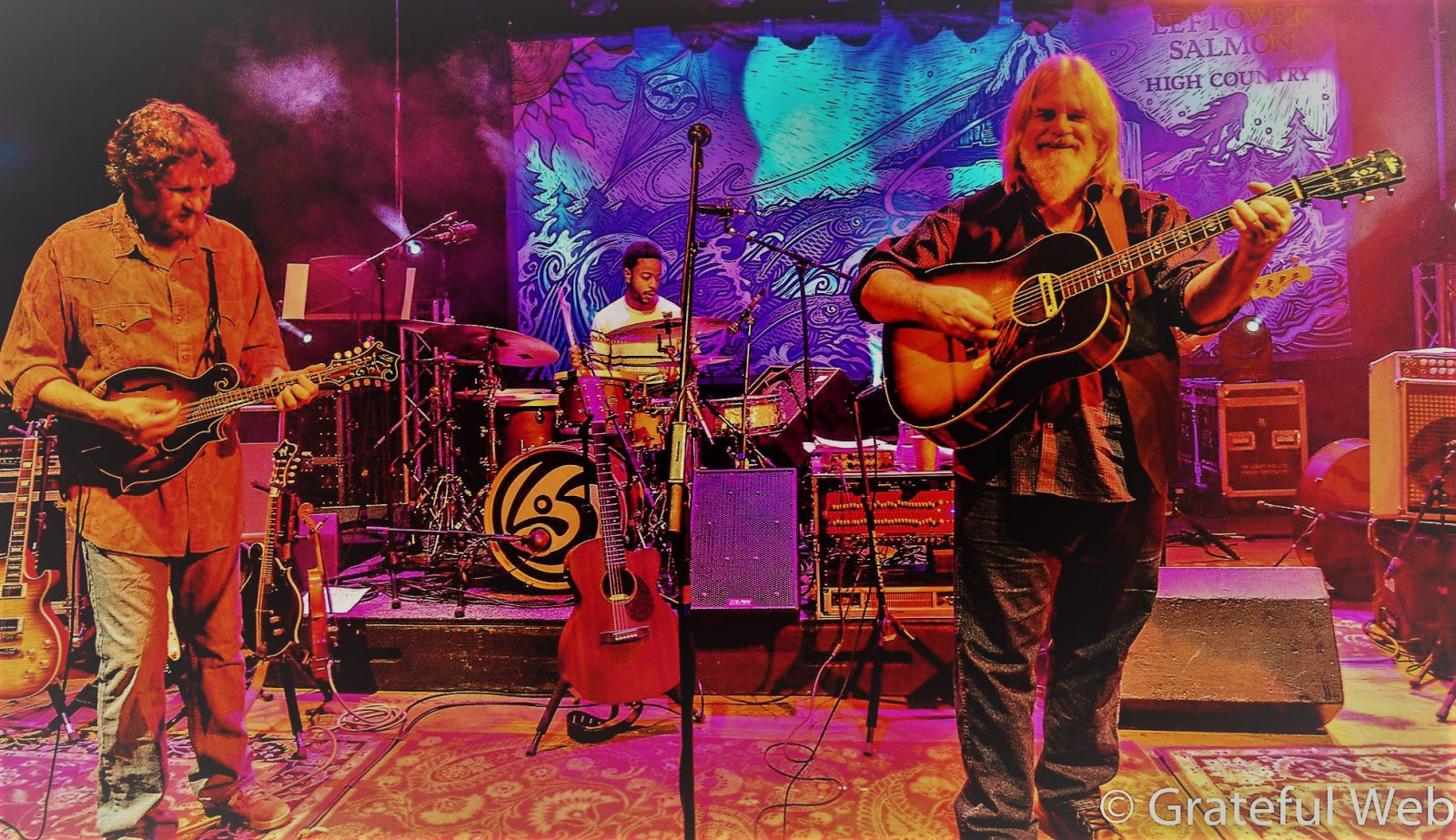 GW: They revolutionized so much about how we go to concerts and the whole live music experience. You founded the Fox Theater in Boulder, Colorado along with a group of other young men around twenty-five years ago this March. How do you think the small venue concept has evolved for the better since then?
DS:  Great question. My partners and I who opened the Fox were part of that first generation of people who were coming into the music community that were steeped in modern rock 'n' roll music. We were the first children of the Woodstock generation. We cut our chops watching a matured concert experience. So our expectation of building and seeing music was much higher than our predecessors. I also think technology had evolved to where you can have a better small club experience. The Fox [Theater, Boulder] was at the beginning of that revolution of small clubs, where you could have that amazing experience in the proper confines.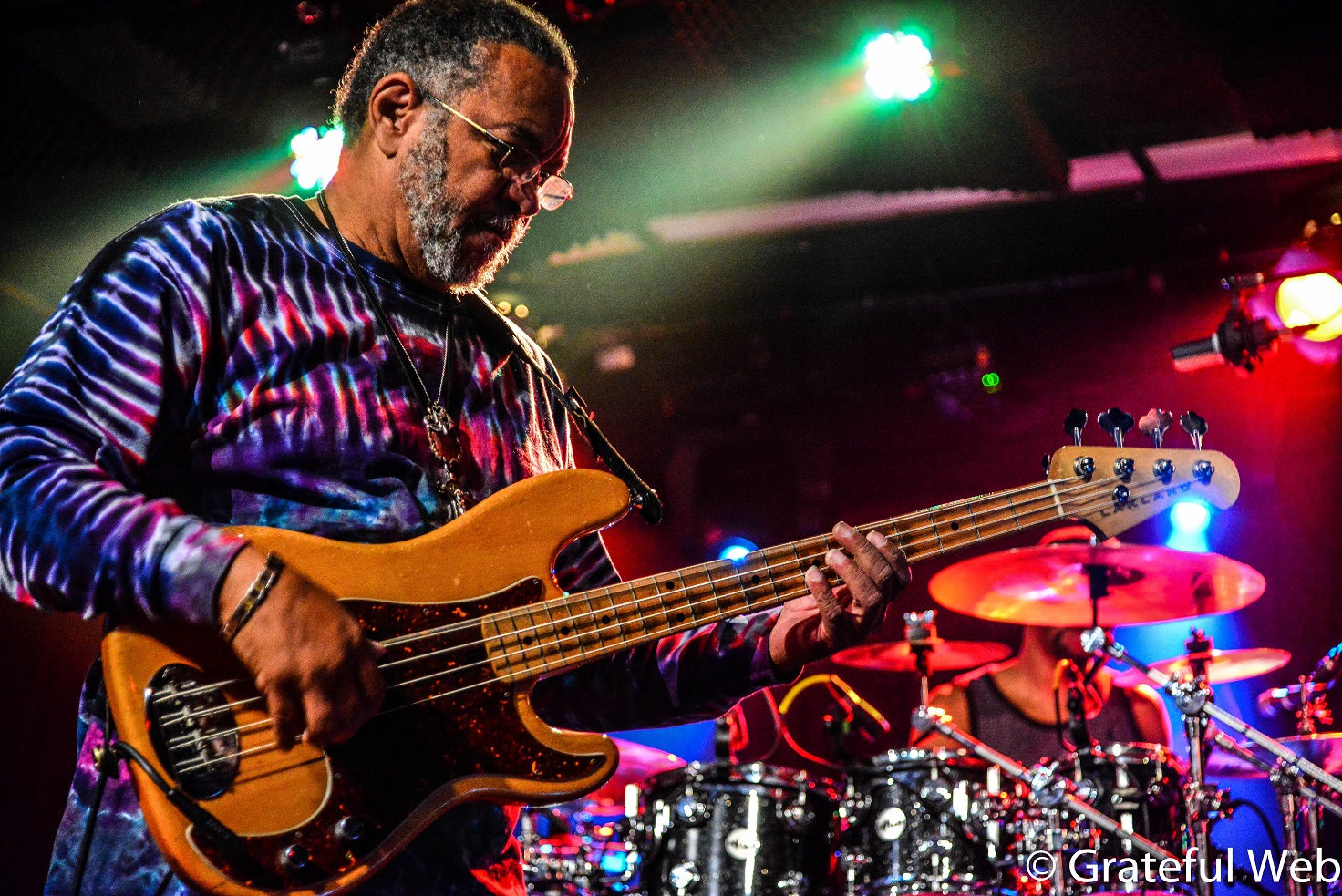 GW: A lot has happened since in the realm of festivals. Also more of these historic venues are being restored and popping back up. When you first began booking The Fox, you decided to book the New Orleans funk legends The Meters as the opening act. Do you recall if at the time you had any other dreams acts you desired to book at The Fox who ended up eventually playing?
DS: I remember a couple of things.  To preface that, when we had to get our liquor license, which was a big step, we had to go around the community and put little flyers on their doors. We wrote this list saying ambitious stuff like, this is the sort of venue Bonnie Raitt or The Neville Brothers will play! I don't think we ever thought acts like that would play our little 625-seat capacity club. Of course we got both of those acts and so many of the acts I never thought I'd work with did end up playing The Fox. What did evolve so quickly was how many acts that played The Fox that have now become beyond household names. Whether it be The Dave Mathews Band, Phish, Coldplay, Radiohead, Muse, Deadmau5. Every genre, many of the world's major acts have come through the Fox Theatre's door.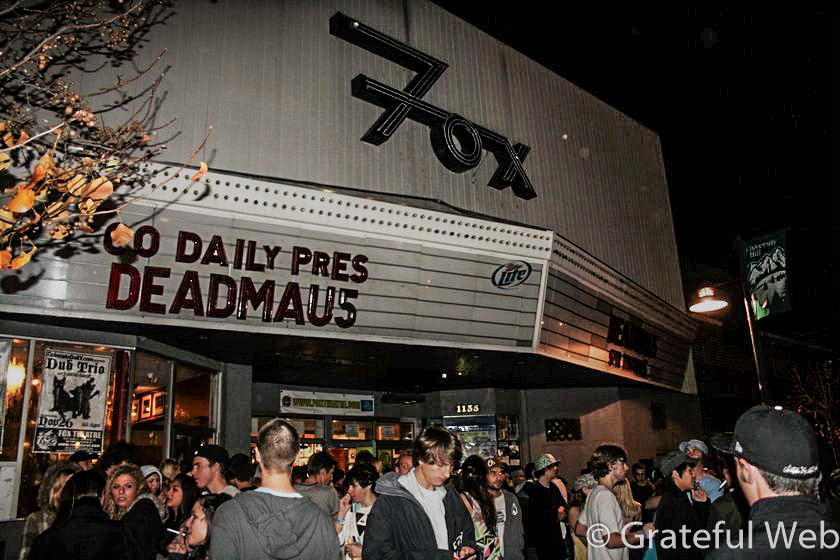 GW: In those early days you had some pretty notable epic billings. Like Rick Danko [of The Band] just a few years before his untimely passing…
DS: Of course I remember.
GW: Then there were the house bands you used to host weekly that are now household names.  Like The String Cheese Incident or Leftover Salmon who are now touring juggernauts. That's how The Fox evolved. Eventually you and some other partners in 2010 formed Z2 Entertainment, which effectively (amongst many other things) merged The Fox Theater and The Boulder Theater into one company. Why did this happen and how in your opinion has it affected Boulder's live music scene?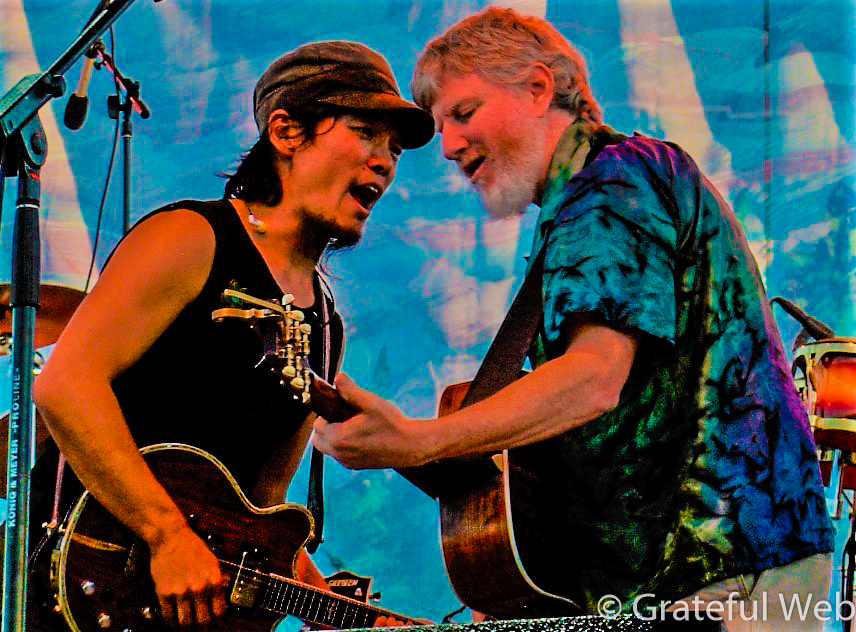 DS: It happened because we had spent about twenty years competitively battling each other's businesses. We all came from the same ethos caring about our community. It didn't make sense to try to cream each other to survive. We finally stepped back and asked ourselves, "Why are we doing this? Why are we bashing each other and living in this war-like state?" We all agreed it was inane.  The benefit has been that we're able to run the businesses and not jack ticket prices up by outbidding for acts. Now we can focus on putting the right band in the right venue based on the customer's experience, age, and ticket price.
GW: Absolutely. From a business concept you also have staffing continuity and can create a bigger community.
DS: It helps for sure! These are very expensive propositions. For the first fifteen years, we pretty much barely stayed open. I cannot tell you how many times The Fox was pennies away from failure. My original business partner who passed away in the early days Dickey Sidman, used to have [in The Fox offices above] the phone, a note written, "Don't panic!" Because we'd have bill collectors calling us all the time, but not the bank [laughs], he always used to say, "Live to fight another day."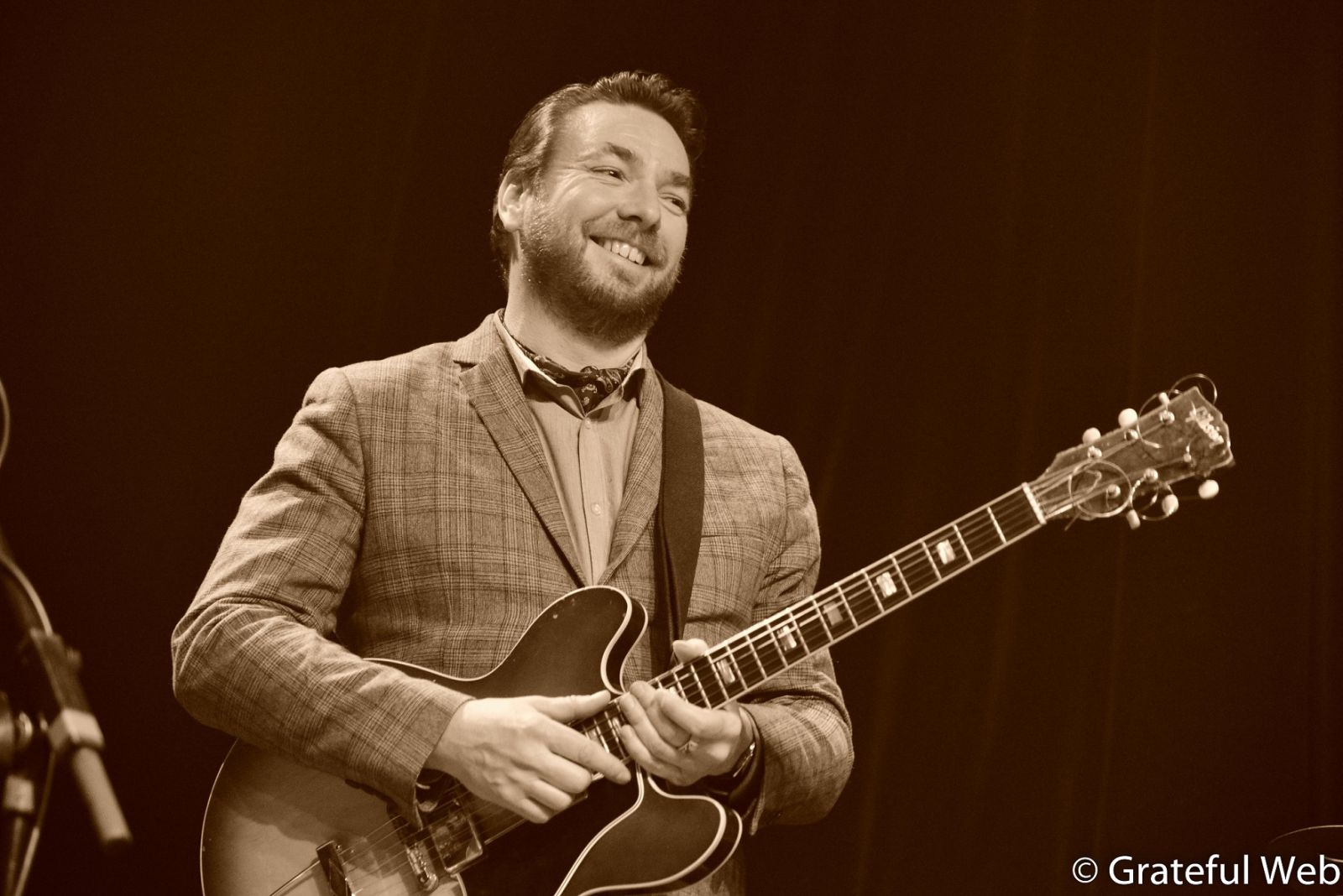 GW: It's beautiful that the business was able to overcome such adversity. The Fox has essentially been able to stay independent of the bigwig billion-dollar ticket vendors like Ticketmaster. How were you able to book acts of such caliber while staying independent of those service-fee entities?
DS: As a clarification point, The Fox has always been allied with a major concert promoter to some degree. When we first opened we worked with [Barry] Fey Concerts. Then I joined up with Chuck Morris, which at that time was called Chuck Morris Presents/Bill Graham Presents. That eventually evolved into what is now LiveNation. Now, I'm at AEG. Even though there's no financial relationship, there's always been an arrangement of sorts that The Fox is part of that family. Way back twenty-five years ago, that relationship with Fey Concerts was critical to our survival. There was a guy there named Bill Bass, who was dealing with our venue, who was integral to our success. They agreed that we would be their club that they suggested bands play when they came looking for club shows. That made a huge difference.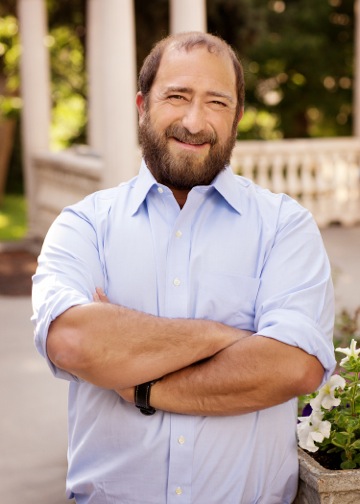 GW: Getting back to those early days, The Fox was booking some very ambitious collaboration style jam shows. I remember The Rebel Alliance Jam (with members of SCI, Umphreys, Garaj Mahal, and others.) It was reminiscent of what Bill Graham was doing with his Fillmores in the late 60s/early 70s. Do you recall if those special jams were artist propositions or promoter concepts?
DS: I honestly don't remember the details all that much. Overall our booking theory has always been as creative as possible and we've always tried to stay that way.
GW: Why do you think the live music experience has surpassed the record industry?
DS: There are a lot of reasons. Where you and I come from musically is a Grateful Dead-based background, where our expectations and our relationship to the live experience is a partnership between the band and the audience. No one really knows what you're going to get that given night. It often comes down to the energy, how it swirls around and what that creates. It's totally unique and something that will never happen again. You can't recreate that exact experience.
Obviously a record is the same thing every time. You will notice different things of course but that's just your perception rather than the full experience. There are also the live shows, which are more theatrical; kind of like going to a Broadway play where it's pretty much the same show every night. You're less likely to see that type of show at a club like The Fox because our community desires that  certain level of interaction I was originally talking about.  Obviously digital music downloading and YouTube have changed the way people access music as opposed to how people used to buy a CD or a record. The live music itself has become more of a driver to sell the tickets when it used to be most acts went on tour to promote and sell more records, that's the difference. Whether or not it's now or twenty-five years ago, it's still about that one-of-a-kind experience.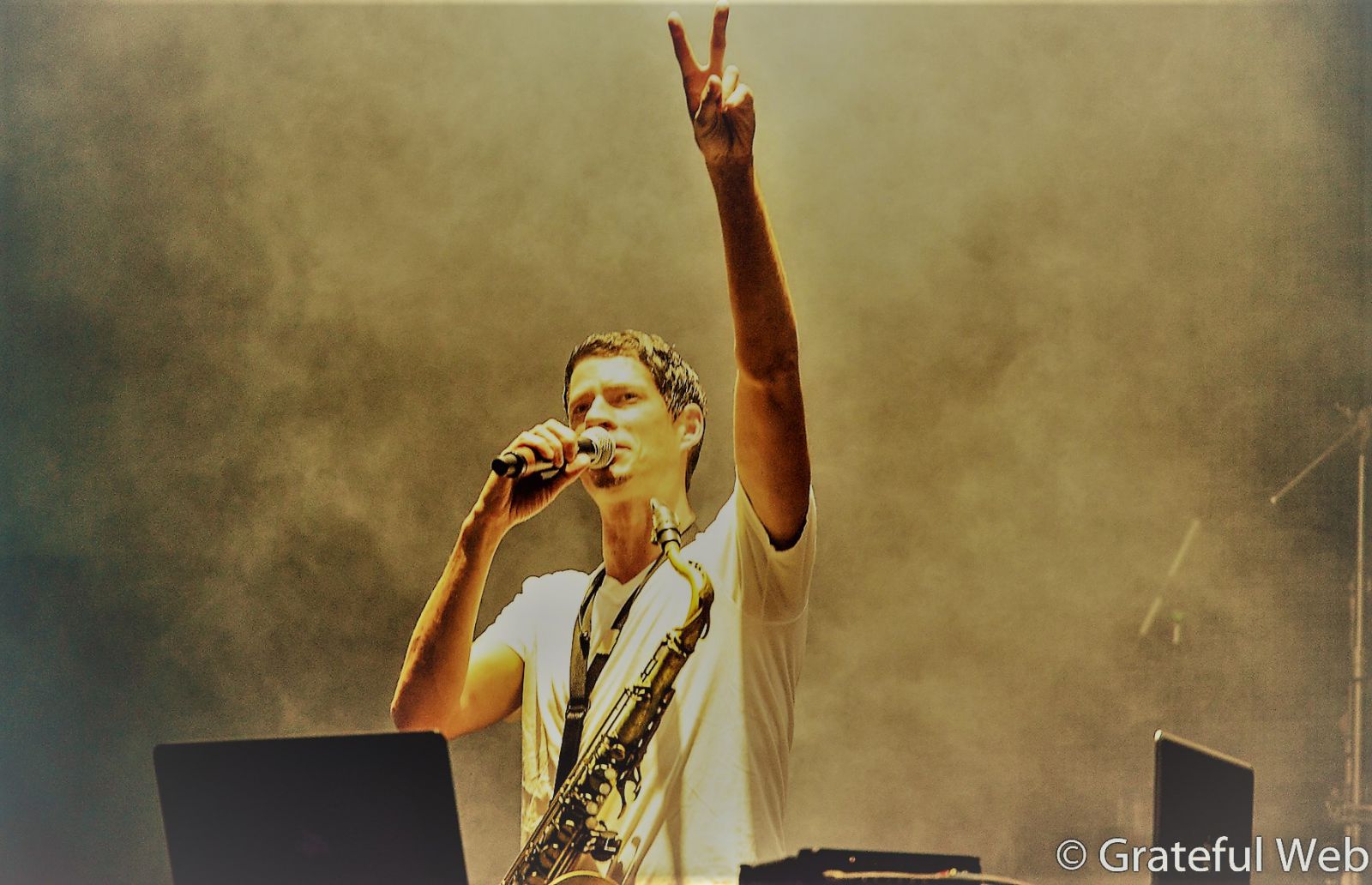 GW: It's interesting because those acts that have the more theatrical and statically similar live show are now performing at festivals like Cochella, which used to be mostly billing acts that played never the same way twice. That's what brought together the community.
DS: Even in those more theatrical type presentations, there's still of course nuances of each audience that changes the way the music is received, or sent out. The energy level can be different. I come from that Grateful Dead backbone where you don't know what's gonna happen. Musically it could be the greatest night in the world, or sometimes it could fall flat. My job in this ecosystem is to try to create the best template, the venue, to enhance the odds that the experience is going to be out-of-this-world. That's what we did with The Fox. We built a venue that absolutely enhances every aspect of the live experience to really give everybody a better backdrop. When you have that nourishing backdrop, you can get a more robust experience.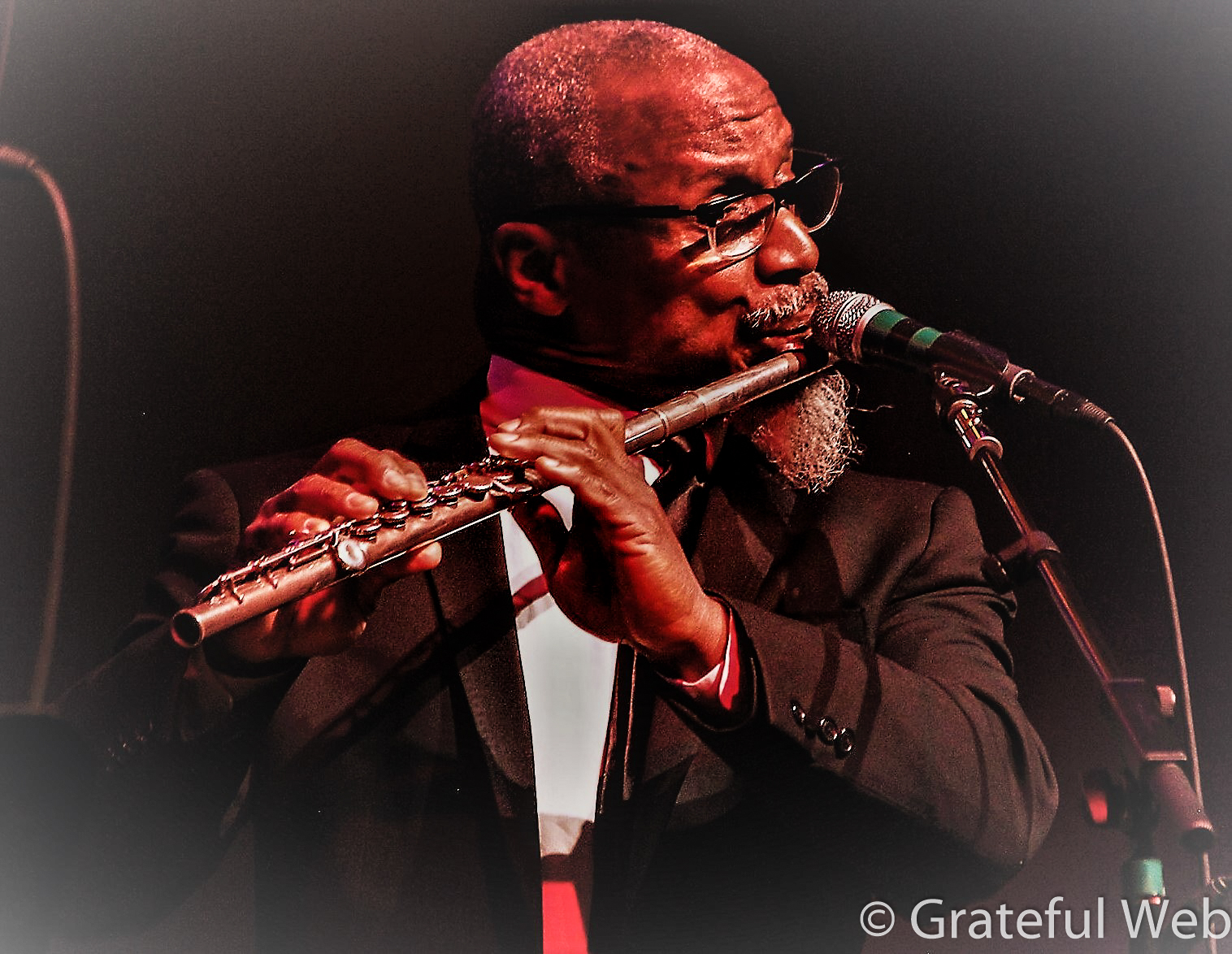 GW: Absolutely. It took a town like Boulder, which was already steeped in music and culture to the generation that birthed the big era of the jam band. On another topic, it was hard to ignore that The Fox and Z2 Entertainment were in the news last year regarding this matter of radius clauses. Radius clauses are pretty common in the booking business, which are contracts with artists in a certain time window dictating where they do and don't gig. Boulder is a small city and some critical have argued that these clauses inhibit the middle or upcoming artist from playing a venue smaller than The Fox. How do you feel about this topic?
DS: When it comes to radius clauses, every single offer that is sent by a reputable promoter, venue, festival, or booking entity in the world comes with an inherent radius clause. It's in the artist's best interest and it's necessary for the entity making the offer. Whether you're booking Phish or booking Pigeons Playing Ping Pong, the band wants to succeed by selling out the venue and having a great experience. You have to protect the integrity of that experience by not having too much overlapping competition. If you omit that, sales will suffer, not just for the venues but also for the artists playing. If there are fewer fans watching the bands, the overall experience is lessened. That seems like common sense.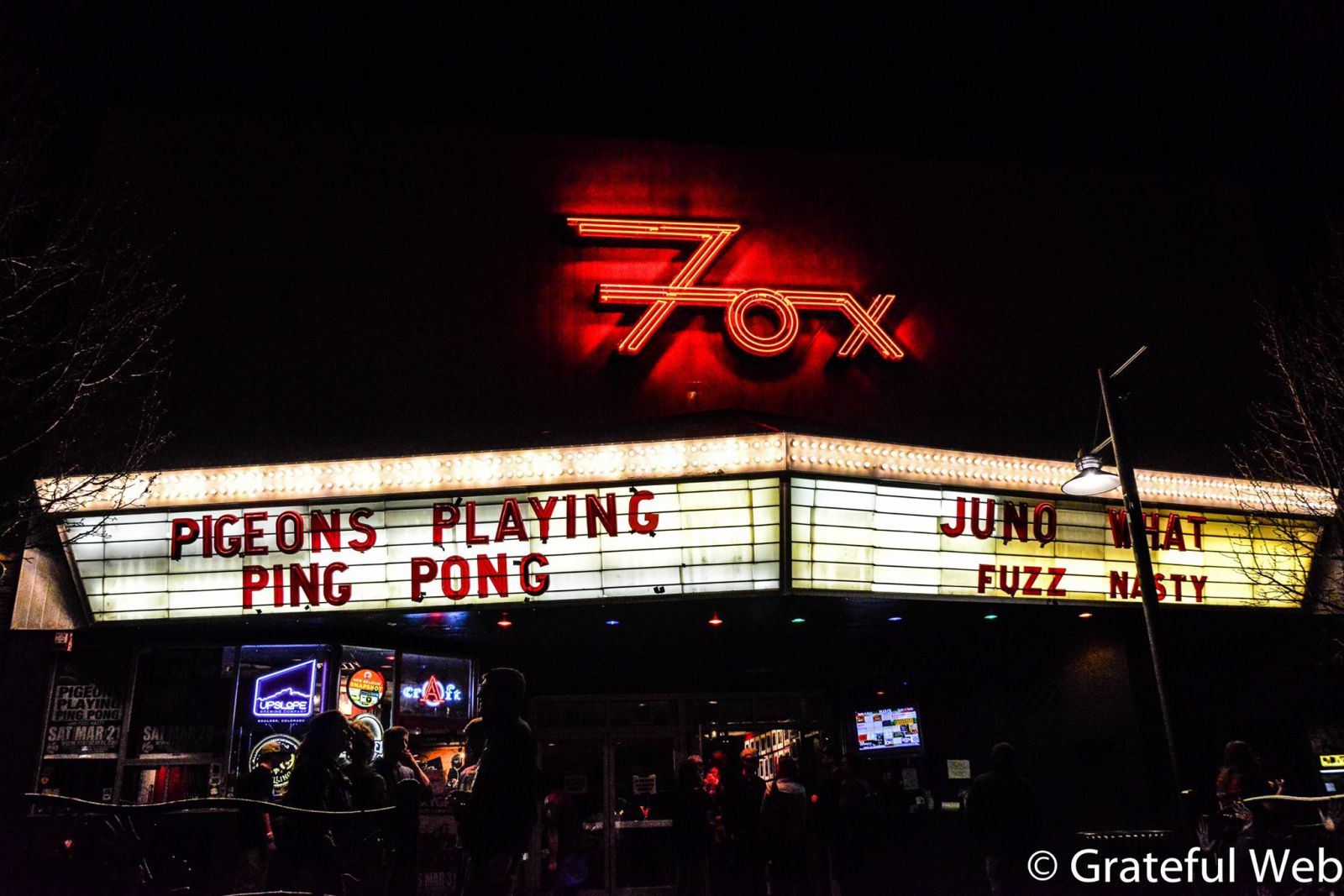 There's only so much any market can take of any certain type of artist. Whether you're a fifty-seat club or a 100,000 capacity festival it's the same thing. So of course there's radius clauses. It's just a given. Regarding the smaller venues, I believe that nature abhors a vacuum. The Fox exists because it needed to exist. It's not a very big venue; it's a smaller venue when you look at the whole ecosystem out there. If you're a band that can sell 300 tickets, you're probably going to be able to play The Fox, filling the place up halfway. There are certainly smaller rooms in Boulder whether you're talking about The Lazy Dog (The Brickhouse) or whatever else. Small upcoming acts can do their thing at those rooms. It does exist, it's just people don't always support those places. They have a harder time succeeding, because the fact is that if nobody has heard of the band, no matter how good they are, it's hard to get enough to get people out to shows because people's time is precious. Sometimes it's easier selling 25,000 seats than 200.
GW: Boulder has become this market where everyone's taking his or her entrepreneurial stab at given business ventures.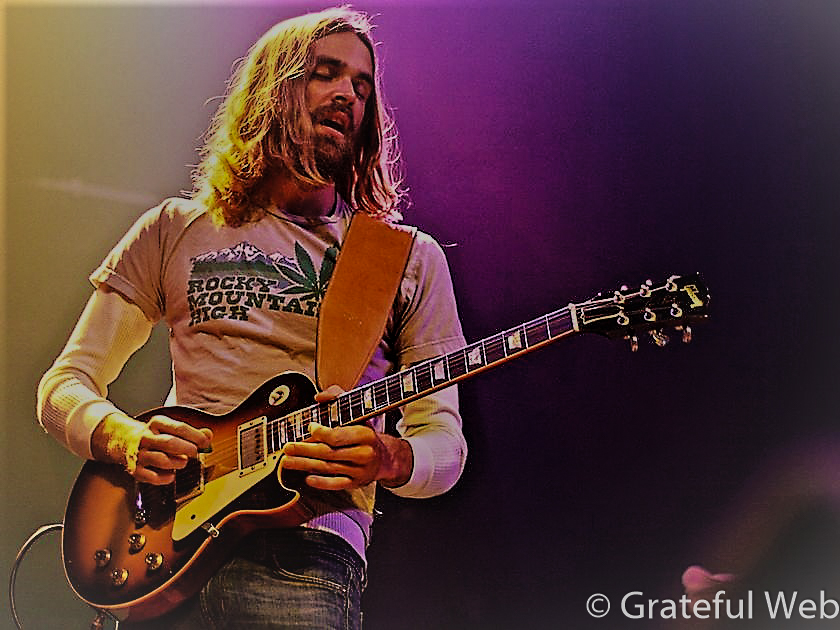 DS: Take a look at a city like Denver, which has matured. Twenty years ago, it was not the same city. Now a lot of the community that was very Boulder-centric is all about Denver as well. You also have tons of venue options in Denver as well. Per capita Colorado has an unbelievable selection of tremendous places to see music on a small scale.
GW: There are a lot of options out there. The Fox is both a small business and an intimate venue. We've discussed the majorly impressive slough of talents that have graced the stage over the years. This coming March, the Fox is honoring it's 25th Anniversary by billing a lineup all month that will be remembered. The String Cheese Incident is playing two unusually small shows; Leftover Salmon is playing on the actual anniversary night, The Greyboy Allstars, Rose Hill Drive, The Funky Meters, Big Gigantic.  Thinking back to that first year, back in 1992 are their any standout memories from those early days that you'd care to share?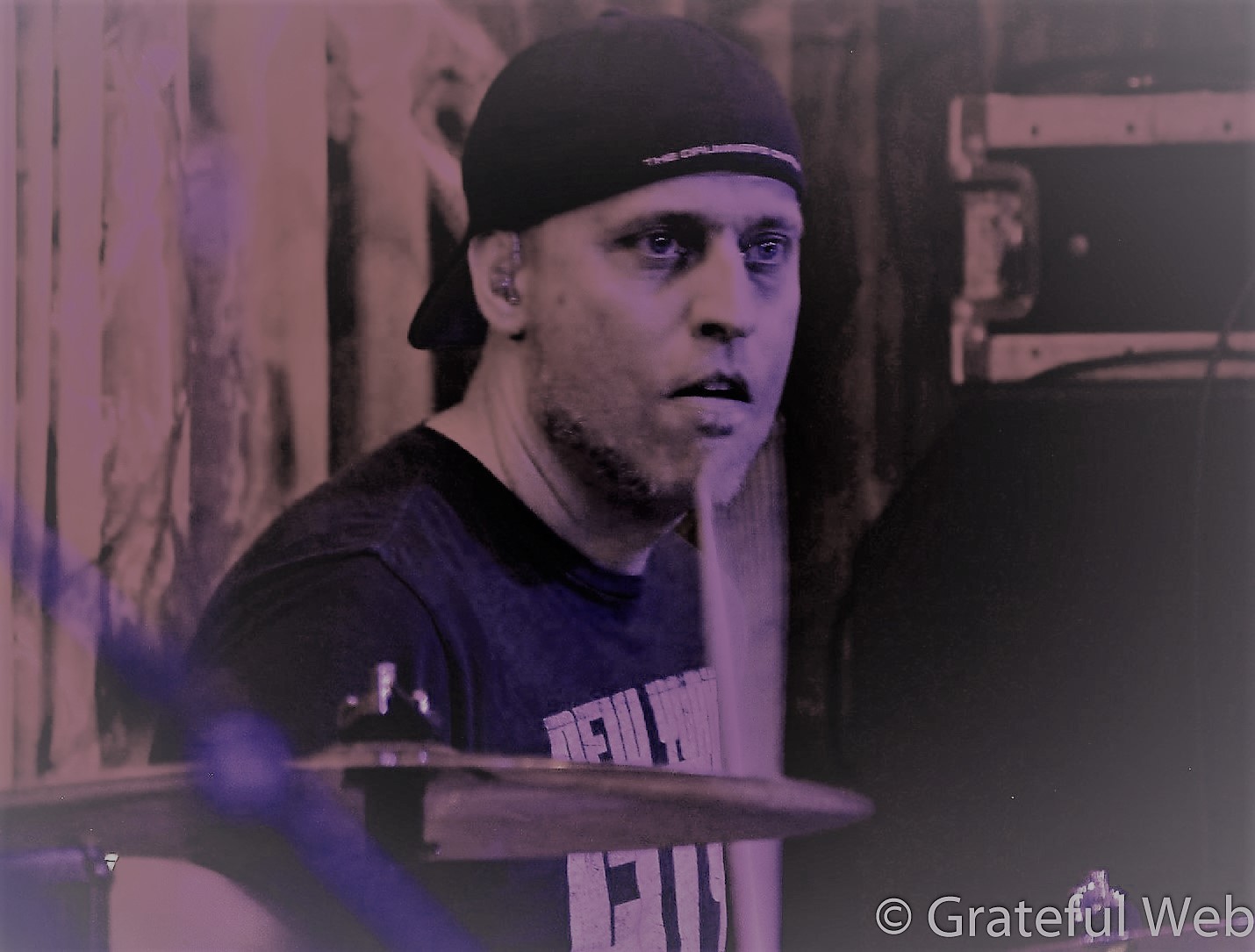 DS: I'll go back to the first week or so we were open. I had loved this band from the East Coast called Shockra. Dave Watts from The Motet was the drummer. They were a young band that was coming up. I booked them at The Fox as a free show during that opening week. I'll never forget the line around the block that night and the room was absolutely packed. It was then I realized the power that the venue possessed. Shockra had never been to Colorado, and somehow we managed to get all those people to see them. After that until they disbanded they were extremely strong in Colorado.
I remember some of my great failures as well. I booked the great piano player Claude Bolling to play that first week. I lost so much money at that show [laughs.] It was all risk and we fought and fought, like my partner Dickey said, "live to fight another day." Here we are twenty-five years later and the same concept and thoughts still drive us everyday.