Hailing all the way from Saint-Étienne, France, Dub Inc has found a way to transcend the language barrier and garner a passionate fanbase more than 5,000 miles from home. Their onstage passion and chemistry are informed by decades of knowing each other as bandmates and friends, the energy in their live shows are impressive by any standards.
Grateful Web had the chance to sit down with two of the longest-tenured faces of Dub Inc, Komolan Zohou and Zigo Mavridorakis, at this year's Cali Roots festival to ask them about the French reggae scene, and most importantly welcome them to California with open arms, teaching them some local slang along the way.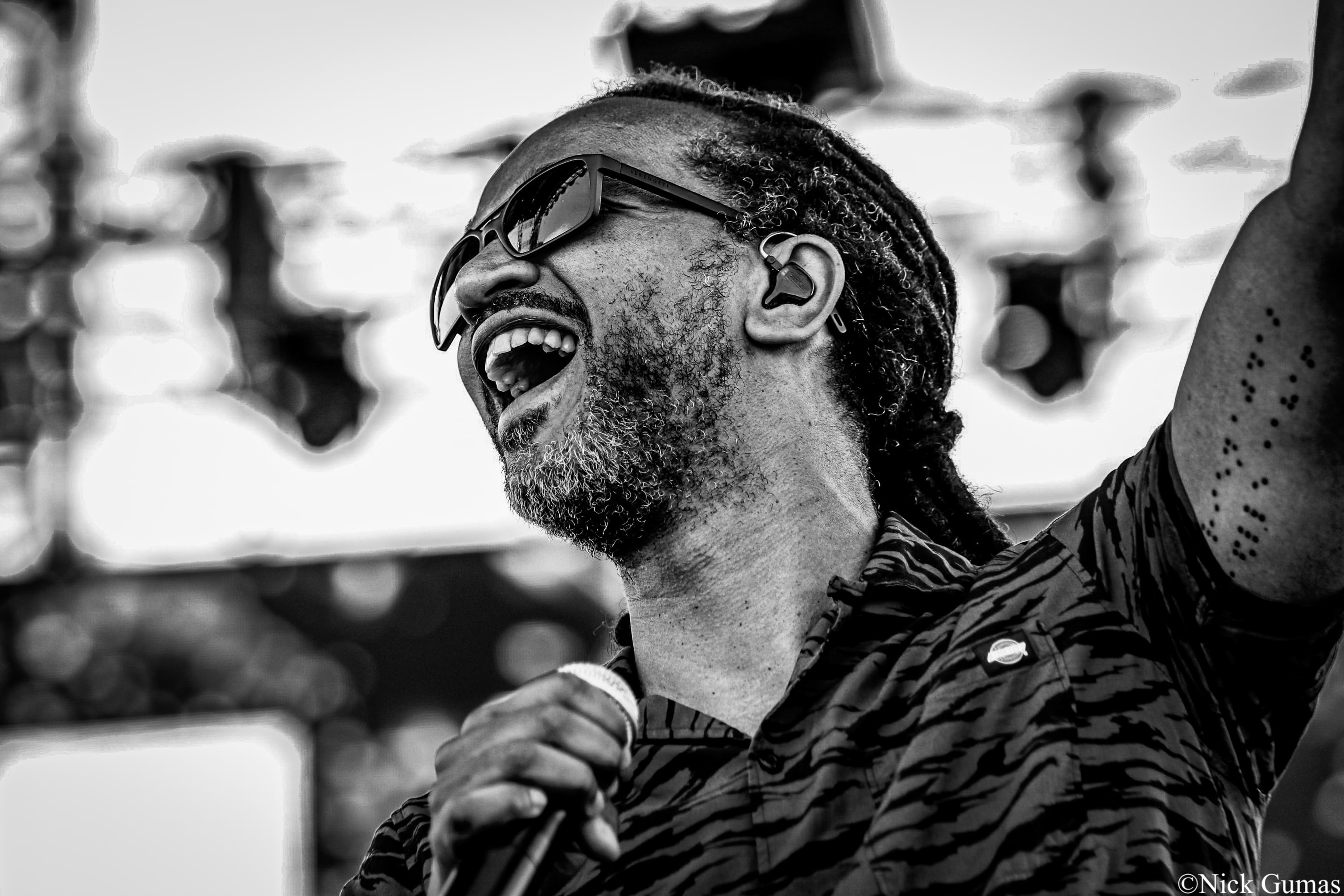 Grateful Web: First off, Bienvenue en California.
Komlan Zohou: Yeah man! First time here. First time and first show in California.
Zigo Mavridorakis: It was crazy. We didn't expect that many people at our set. It was great.
GW: So what's your favorite California slang word or phrase you've learned here so far?
ZM: "Cool." I mean, we are new here, so we have everything to learn here.
GW: Has anyone taught you "hella" yet?
ZM: No, what does that mean?
GW: Like "very" or "a lot"
ZM: Ah, like "hella weed?"
GW: Exactly!
ZM: Haha, I like it.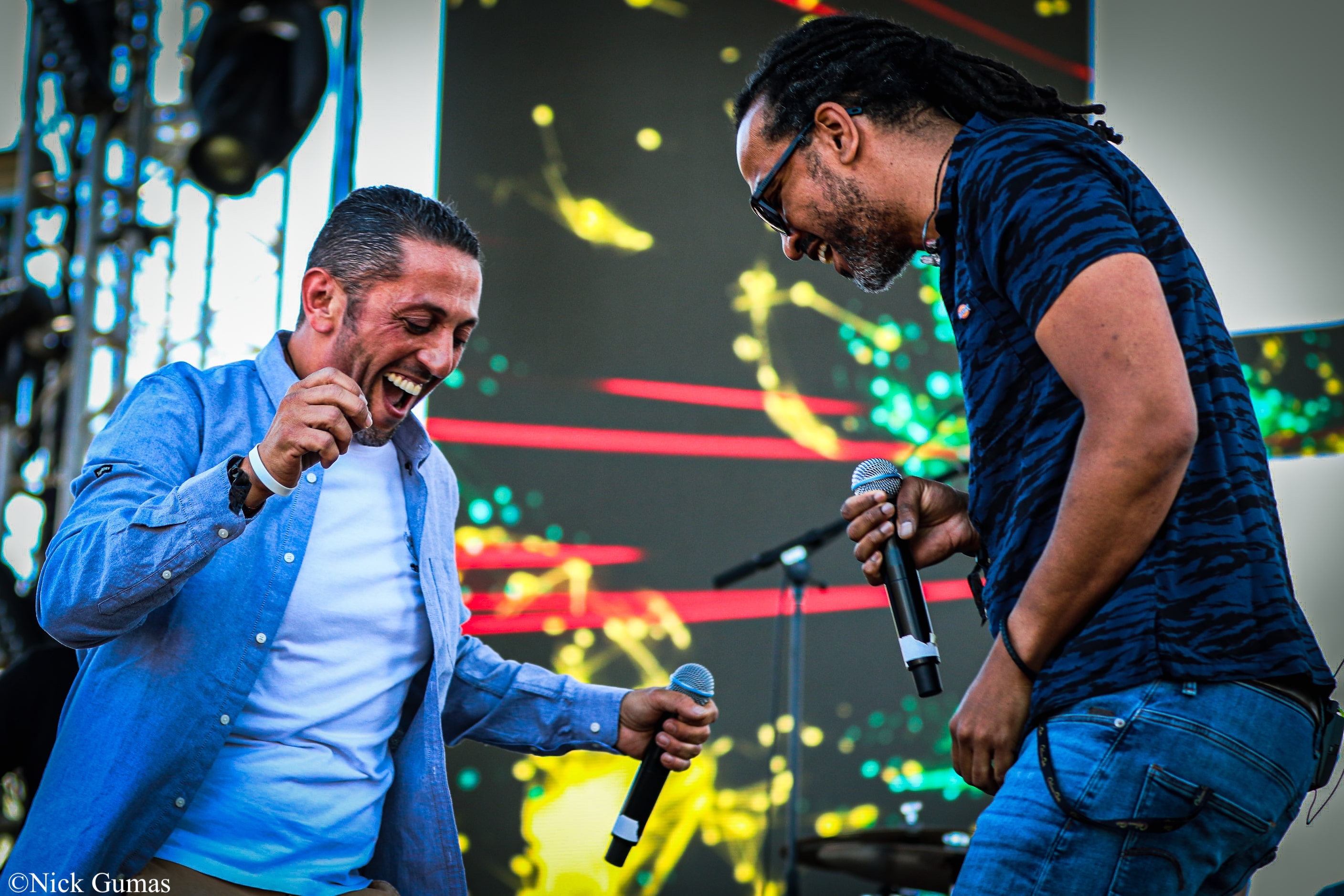 GW: Perfect. So, being based outside the US, how well is this festival known in France?
KZ: For sure, Cali Roots is very known in France and in Europe. All the reggae bands want to play Cali Roots.
ZM: A lot of reggae artists are jealous of us because we are here at Cali Roots, and we are very happy to be here because we were supposed to play here two years ago, but of course everything was canceled because of Covid, but we are very happy to finally be here.
KZ: It is very famous, for sure.
GW: I don't think any rational person could argue we're just coming out of two of the worst years in modern music history. Walk us through what it was like for you. The first couple of weeks, the uncertainty, all of it to you.
KZ: We had two feelings, you know? When it first started, it was very nice because we stayed with our families. We are on tour a lot with the band in Europe, in France, in the rest of the world, and it was nice to have a quiet time with our families and spend more time with them, but after six months, one year, we started to say, "ok, when will we open again?" You know? But we are very lucky because we live in the same city and we are very good friends, the band has existed more than 20 years, and we have a good place to play together, so we had a place to meet and play music. In that time, it was very difficult to stay alone. It was two crazy years and to stay together and create a new album and to stay friends, it was very important because it was a long period. Too long.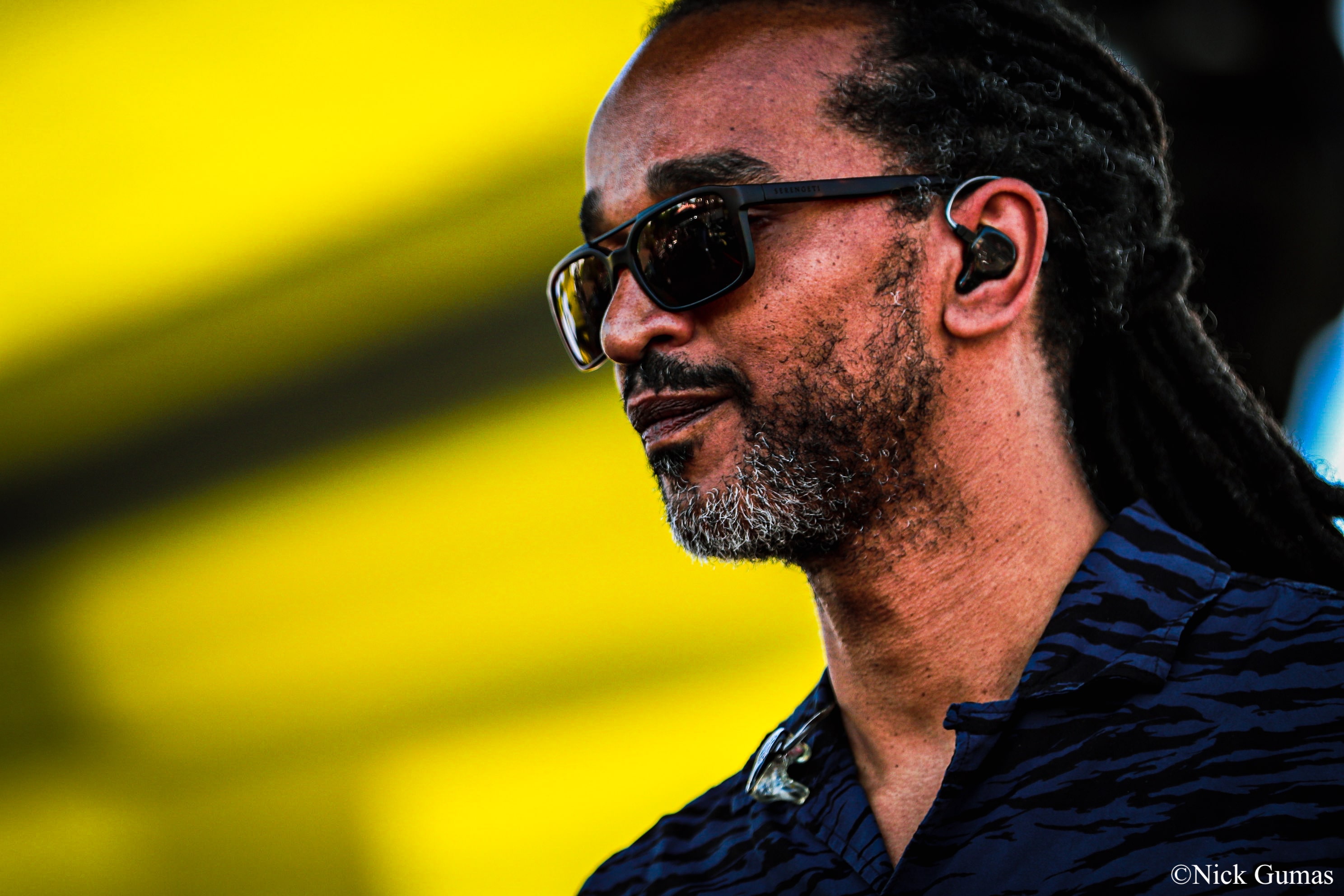 GW: How do you think the pandemic changed music forever?
KZ: Yeah, it changed all our minds forever, you know? And now I think everyone has a new taste because we know it can happen again, you know? So we can live our time with more intensity. We can live our lives with more intensity because we are so happy to be here.
GW: What was the first show you played after concerts came back?
KZ: Columbia.
ZM: Yeah, the first show we played was in Bogotá, Columbia, and it was crazy. Then we toured in France, now we're playing for two weeks on the West Coast with Mike Love, and then we go back to Europe for a big tour playing all the festivals. 
KZ: But we just started playing shows again one month ago. We stopped everything for two and a half years.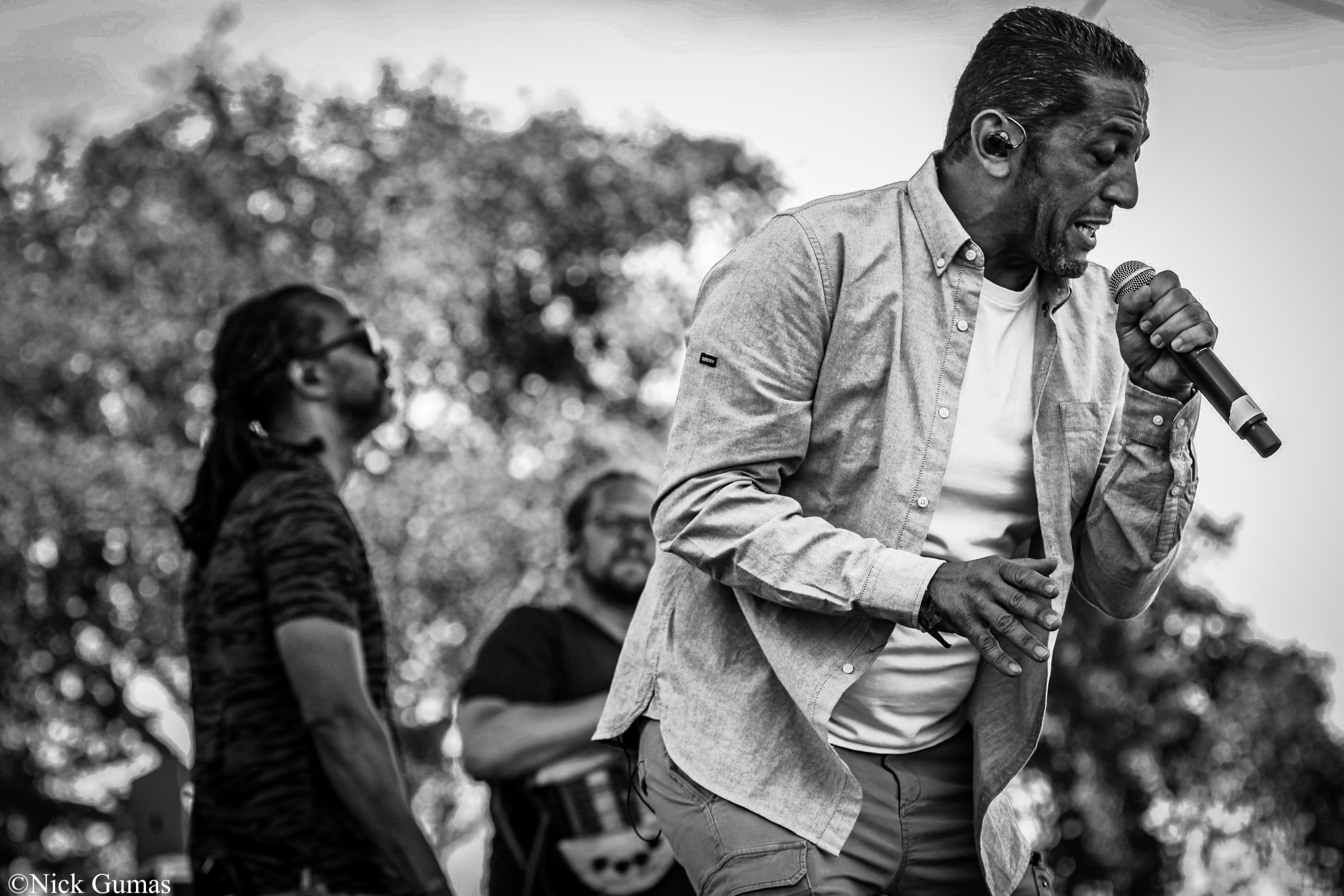 GW: So what did you do with that time?
ZM: We recorded a new album that's going to be released in September and we took a lot of time with our families because usually we tour all the time, so this gave us an opportunity to be alone with our families.
GW: So finally getting to come to America again, clearly not everyone here speaks French, but your live show today drew a lot of attention from an enthusiastic audience. How do you feel your music transcends the language barrier?
KZ: We didn't expect that, and I don't know if they understand what we sing, but they sing with us. It's crazy, we didn't expect this kind of welcome, it's crazy. We're just here to play music and enjoy the moment. It's not a commercial, we like to have fun, and we hope the Californian people will enjoy our shows and enjoy our vibe.
ZM: It makes us excited for our tour. We have 12 more shows on the west coast, we're excited for that.
GW: So in California, what vibe do you like most, Bay Area, Los Angeles, or San Diego?
ZM: It's still just our first show in California, in two weeks, we'll know.