Eliot Lipp's recent album, Shark Wolf Rabbit Snake, may be a mouthful but it's definitely tasty. A connoisseur of hip-hop, jazz fusion, folk and techno, Lipp blends genres together but still leave some chunky knock. Just listen to "On N' On". He has distinguished himself as a producer's producer, and as the newest edition to their family on the Pretty Lights Music, The Record Label you find the dexterity and intuition of a seasoned vet. Break, buzz, glitch, and treble Shark Wolf Rabbit Snake has moments of pure magic. Lipp seems to perform prestidigitation on the tracks. Yet, behind the smoke and mirrors is an artist who never settles for slight of hand samples. Lipp's music has a substance, undeniably, a controlled substance. Lipp's style implements a melodic, mature sonic landscape capable of making the head nod, the foot tap, and the donk shake!
Grateful Web recently caught up with Eliot Lipp while on tour to talk about the recent album, Shark Wolf Rabbit Snake:
GW: Hi Eliot, thanks for taking some time to discuss the recent album with Grateful Web. I really enjoyed listening to Shark Wolf Rabbit Snake, man that is a mouthful. Can I just ask what is a Shark Wolf Rabbit Snake, and how did it come to grace the cover and title of your new album?
EL: My friend Daniel lives around the corner from me in Greenpoint, Brooklyn. He made the drawing of a shark eating the wolf eating the rabbit eating the snake and I saw it at his house one day and just knew right away it was the cover art & concept for the album I'd been working on. I asked him what he titled the drawing and he said Shark Wolf Rabbit Snake. It's a similar story to how my album Peace Love Weed 3D came to be, that artist was Zoe Langer. An amazing graphic designer here in NY.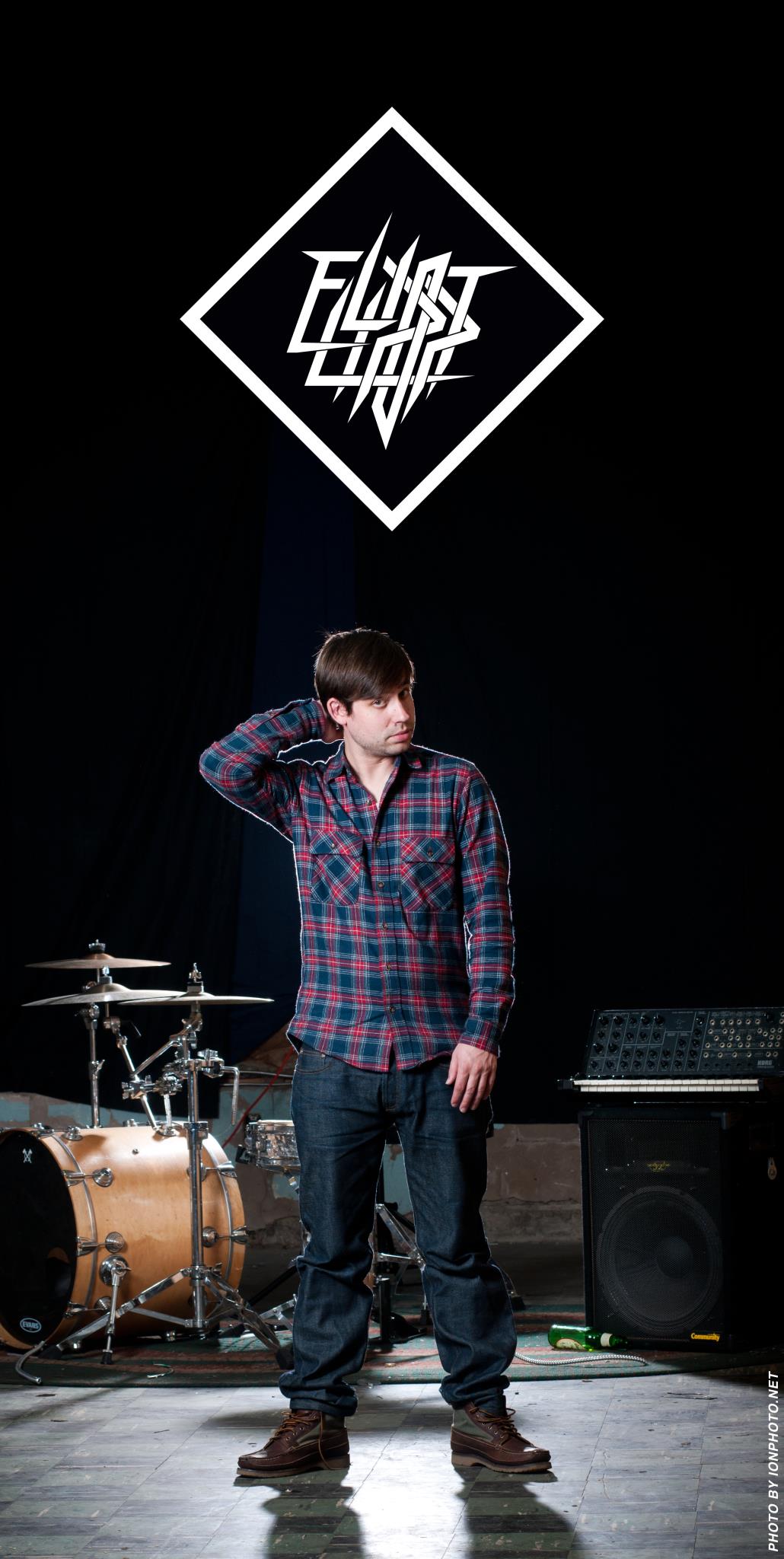 GW: (follow up) Does Shark Wolf Rabbit Snake also designate 4 different phases of the album? If so can you explain?
EL: The album isn't really split into phases, I just try to get tracks that work well next to each other, sort of like a DJ mix. The title tracks were originally interludes about 30 secs long but when I went to Derek's house and played them for him, he suggested I turn them into full tracks. This took me a while but I eventually finished them and now they are some of my favorites on the album.
GW: It definitely is an aptly named album. There is such a barrage of genres, some of the most discernable elements are electro, soul, and hip-hop. But by the time we reach deeper into the album say tracks like "Wolf", listeners can hear jazz fusion. 70's artists like Return to Forever, Weather Report, and Herbie Hancock's Headhunters (or even his solo Rock It)were pioneers of crossing genres. Who are some artists who broke down borders for you?
EL: I was first drawn to early 70's fusion Jazz because there was a moment where musicians were experimenting with Modular synthesizers, Moog's, Arp's and different synths. The clash between traditional instruments and crazy effects really tripped me out, I always love a good soundclash. George Duke would have to be a favorite of mine when it comes to artists that get experimental as fuck on their records and don't even try to play it off.
Jeff Mills is a Detroit Techno legend and one of my favorite producers. He went through a period were he was attempting to put all of his influence into every track at once and hearing those record really struck me and reminded me of what I'm trying to do. He ultimately created his own genre of music and he still plays badass sets all over the world. Miles Davis of course because of how much he changed everything by refusing do things any way but his own. And The Alchemist is a huge favorite of mine because unlike some artists that prove themselves by going their own way he has stuck to a rigid formula of very traditional hip hop production and absolutely KILLS! Honestly I think he might be the best hip hop producer of all time.
GW: There is a large vocabulary of music being articulated on this album. I have to ask, laundry list style, name some of the samples or the artists on this new album that your fans can go track down and listen to.
EL: There are too many to name, and I'm already risking getting sued so I'll be vague. Early 70's jazz on Impulse, 80's Italian Disco, 90's R&B Acapellas, Stereolab, Chic Corea, Tom Tom Club…
GW: As a solo artist especially with your style of music, how do you approach working on an album like Shark Wolf Rabbit Snake? Is there any collaboration that goes into your process or is it more…go into your studio, shut the door, put on your headphones and do work.
EL: A few of these track began as collaborations, or samples, or a version of an unfinished remix that I hijacked. Every one of my songs usually begins with a sound or idea that I didn't come up with and me working as much of my own sound into it as possible. I feel like I'm very gradually building my own sound as an artist, over years of work carefully crafting my own sound. I get shit sometimes for sampling or copying melodies from other songs but that's just the way it goes.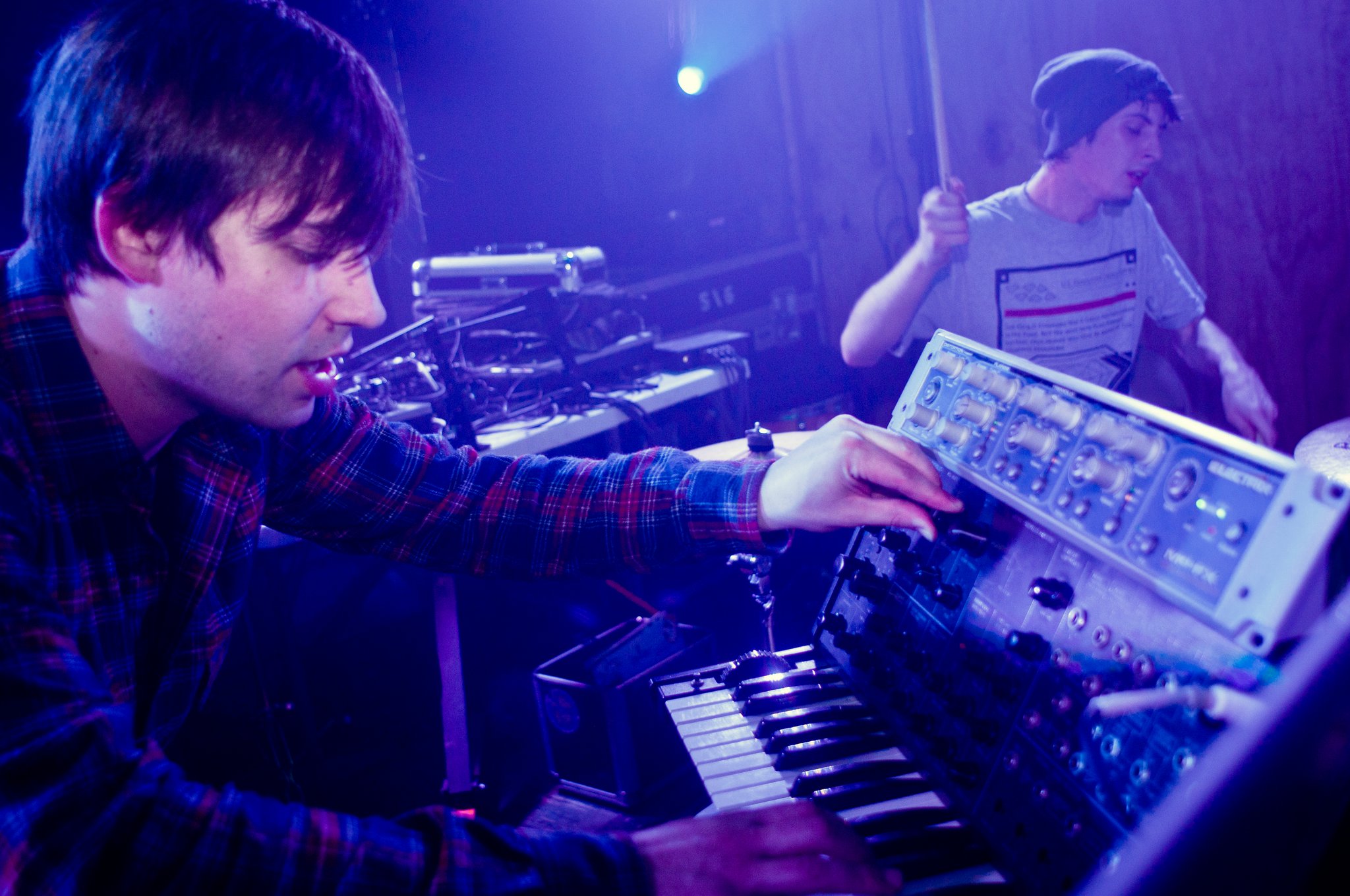 GW: You have been on the scene for a while, and you can tell you have really matured into a pioneer in your own right. On this recent album, you recorded with Pretty Lights Music, The Record Label. How did you meet and ultimately decide to work together?
EL: I met Derek (Pretty Lights) a few years ago in Colorado and have gone on some tours and done some shows with him since. He once remixed one my songs and we've worked on some collaborations together so it's pretty natural to do this release on his label.
He's had so much success with his own music it's really inspiring to see, and it's cool that he's able to help out other artists.

GW: You are currently on a summer tour promoting your new album, what do you have in store for your fans, maybe during your different release parties? Are you touring with any other musicians or planning to share the stage with any acts along the way?
EL: At my album release party in NY and at Camp Bisco I will have a full band with me. Rehearsing has been fun and it sounds awesome so far. I'm bringing more gear out to my shows lately as well, my midi controllers are fun but live synths & FX are always cool to have on stage.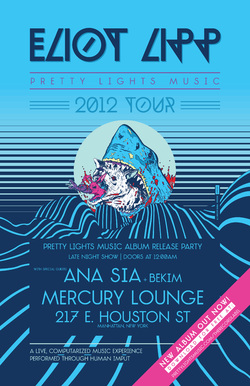 GW: This new album has been described by your camp as "heavier and more aggressive, with tracks that build tension and suspense." Is this a result of touring and performing in front of crowds? Or perhaps could you give us a little insight to your aggressive approach?
EL: I love playing unfinished tracks for crowds & seeing their reaction. It's helped me with just about every one of my new songs. Except for a couple that I'm like "I don't give a fuck what people think of this track I'm just gonna do it my way".
Once I saw the cover art and decided the theme was about these vicious animals attacking I decided to bring in some moments of anticipation and create more depth. It was a challenge with some tracks that were based mostly on funk or mellow samples to get the energy level up where I wanted it.
GW: Shark Wolf Rabbit Snake is available for download, and it's free! How does making your music more accessible translate into your live performances? Is there more of a shared experience between you and your fans?
EL: Everyone's music is available to download for free these days, PLM just posts a link for their artists. That's one of my favorite things about the label, they're realistic and forward thinking. I always try to make a connection with the crowd at my shows, My energy feeds off theirs and vice versa. I love those moments when you feel like everyone in the venue is connected through the music.
GW: Before we wrap up, I want to thank you again for speaking with Grateful Web. Also, I just want give you an opportunity to speak directly to your fans, is there anything you'd like to say to them regarding the new album or this summer tour.
EL: Thanks for supporting my music. Come check me out when I come to your town.
Download the entire album at www.prettylightsmusic.com/therecordlabel.
SUMMER TOUR DATES
6/17     Impulse Music Festival :: Union Point, GA
6/22 - 6/23 Camp Coldbrook Music and Arts Festival :: Barre, GA
6/29     Mercury Lounge :: New York, NY (PLM Album Release Party)
6/30     Pex Summer Festival @ Ramblewood  :: Darlington, MD
7/13 - 7/14  Camp Bisco Festival :: Mariaville, NY
7/20     Crowbar :: Tampa, FL
7/21     Bardot :: Miami, FL (PLM Album Release Party)
7/22     Club TSI Discotheque :: Jacksonville, FL
7/26     Cervantes Masterpiece Ballroom :: Denver, CO (PLM Album Release Party)
7/27 - 7/28     River Beats Festival :: Bond, CO
8/9       Gnarnia Festival :: Beech Mountain, NC
8/15     Barcelona :: Austin, TX (PLM Album Release Party)
8/16     Fitzgerald's :: Houston, TX
8/17     Ghost Bar :: Dallas, TX
9/2       Electric Zoo :: New York, NY