Dave Papuga from the Grateful Web had the pleasure of interviewing Euforquestra's Mike Tallman as a preview to their upcoming show at the Fox Theater in Boulder on October 12th; Euforquestra is a genre-spanning force on the local music scene, as well as a force on the national touring scene...
GW: Your musical style is off the charts in terms of genre spanning. Funk, jazz, reggae, afrobeat, bluegrass, ska, latin music and most things in between. How did your style develop? Do these influences and styles stem from childhood upbringing? Were they developed later in life?
MT: I think our eclectic sound is a product of having a big group. We have very broad tastes on our own, so that carries over to the music we create together. Part of it certainly has to do with our different upbringings, but we've also discovered a lot of great music in our adult lives that has influenced the band. We've always taken the approach that we would try anything as a band, the main thing is that we want to play music that makes people dance.
GW: Euforquestra is known as a heavy touring outfit. Where has 2011 taken you so far in terms of venues? What's the best story of this year?
MT: 2011 has been a great year. We had an amazing summer. We played a bunch of great festivals and events and made it to some new territories. My highlight of the summer was our maiden voyage to the Pacific Northwest. We've wanted to play there for a long time and I've wanted to visit there as well, so it was really cool to finally go spend some time in Oregon and Washington. The shows were great too!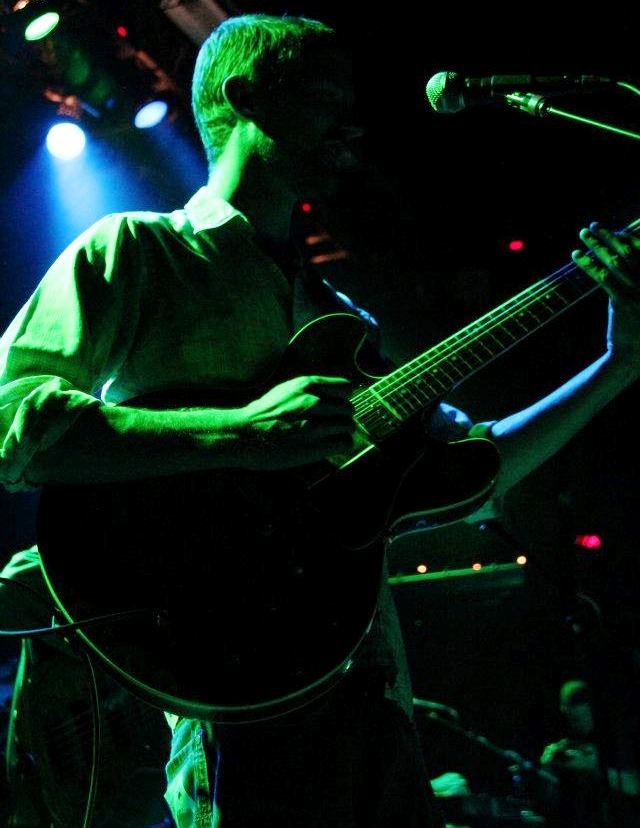 Best story of the year? Hmmm… There are way too many to decide on one!
GW: For the last few years, you've called Fort Collins, Colorado home base. Has this proved to be a positive move from Iowa City?
MT: The move has been great. Iowa City is an amazing little town and was a great place to grow as a band, but we were really drawn to the Colorado scene for a long time. It's been a very warm reception out here, and aside from a thriving music scene the lifestyle is great. We all really like being near the mountains.
GW: It's been almost two years since the release of your last album, Soup, which is absolutely phenomenal. Any plans to head back into the studio in the near future?
MT: We would really like to get back in the studio as soon as possible, but haven't made plans just yet. I think it's a safe bet that we'll get back to the studio some time in 2012.
GW: A live album would be nice. Any chance?
MT: Yes! It's almost done! We will actually be releasing the live album later this year.
GW: Euforquestra maintains a generous policy regarding the taping of your live shows. Has this always been the case? Why do you feel that all bands don't follow suit? It's a great way to expand a band's fanbase.
MT: We've always been open to taping. I agree that it's a great way to grow a fanbase. We really think it's a valuable service they provide for us and our fans, so a lot of times we'll hook up free tickets for tapers if we can.
A lot of people in the grassroots/jam scene seem to be open to taping, probably because it's been the standard practice from guys like the Grateful Dead, Phish and the others that helped pioneer this scene. Some people from more of the pop/indie scene may not understand it, but a lot of those bands don't improvise in front of an audience either, so all their shows would sound the same. It's just two different approaches. Also, some people probably have restrictions from record labels which has never been the case for us.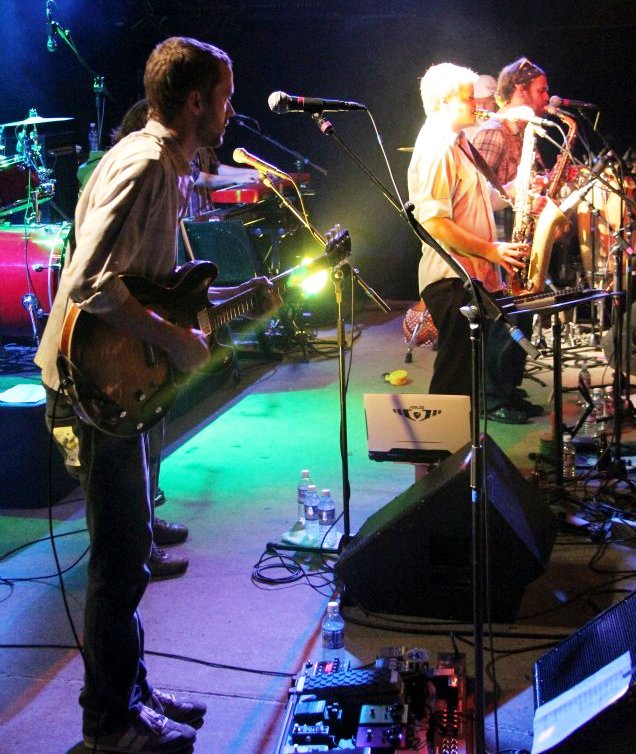 GW: You've collaborated and/or supported bands including The Motet, Page McConnell from Phish, Kyle Holingsworth and Toubab Krewe. Who would you consider as a dream collaborator for Euforquestra?
MT: There's a lot of amazing talent in the world right now so it's tough to narrow it down. Some day I'd love to work with Ticklah or any of the guys from Antibalas Afrobeat Orchestra. Femi Kuti would be another one that would be high on my list. This list could go on and on though… Michael Franti, Groundation, Karl Denson's Tiny Universe…
GW: It seems that new bands are constantly popping up on the scene. Who would you consider one of the best new artists over the last couple of years? Also, having had some time to settle into the music scene in Colorado, who's your favorite new, local Colorado artist/outfit?
MT: One of my favorite bands on the touring circuit right now is Giant Panda Guerillas Dub Squad. They happen to be close friends of ours, but I would be a big fan of theirs even if that wasn't the case. They're great songwriters and great musicians who have developed a very original take on roots reggae. We got to play a couple different festivals with GPGDS in Colorado this year and it was a real treat because we hadn't seen each other in over a year. They are killing it right now!
As for Colorado artists, I guess I would have to give it up to Juno What?!. Those guys throw one of the funkiest, dirtiest dance parties you can imagine!
GW: Any tricks up your sleeve for the Fox Theater show this month?
MT: We're just finalizing our setlist for the Fox and have a few more things to work out next week before the show. It's going to be a rager!
GW: Thanks for taking the time to speak to the readers of the Grateful Web! We know Boulder is stoked to see you on the 12th!
MT: My pleasure! See you at the Fox…