Hermosa Beach reggae veterans Fortunate Youth has spent more than a decade relentlessly touring around the world promoting their music and message. Blending their South Bay attitude with reggae roots, their music maintains an assertive attitude while still promoting a welcoming, familiar aura in every song they write.
Grateful Web met with the group at this year's Cali Roots festival to talk about our beloved mutual hometown, how they see their place in history amongst the historic bands to come out of their high school, and why they have decided to retire their song "Sweet Love" from their live setlist for the foreseeable future.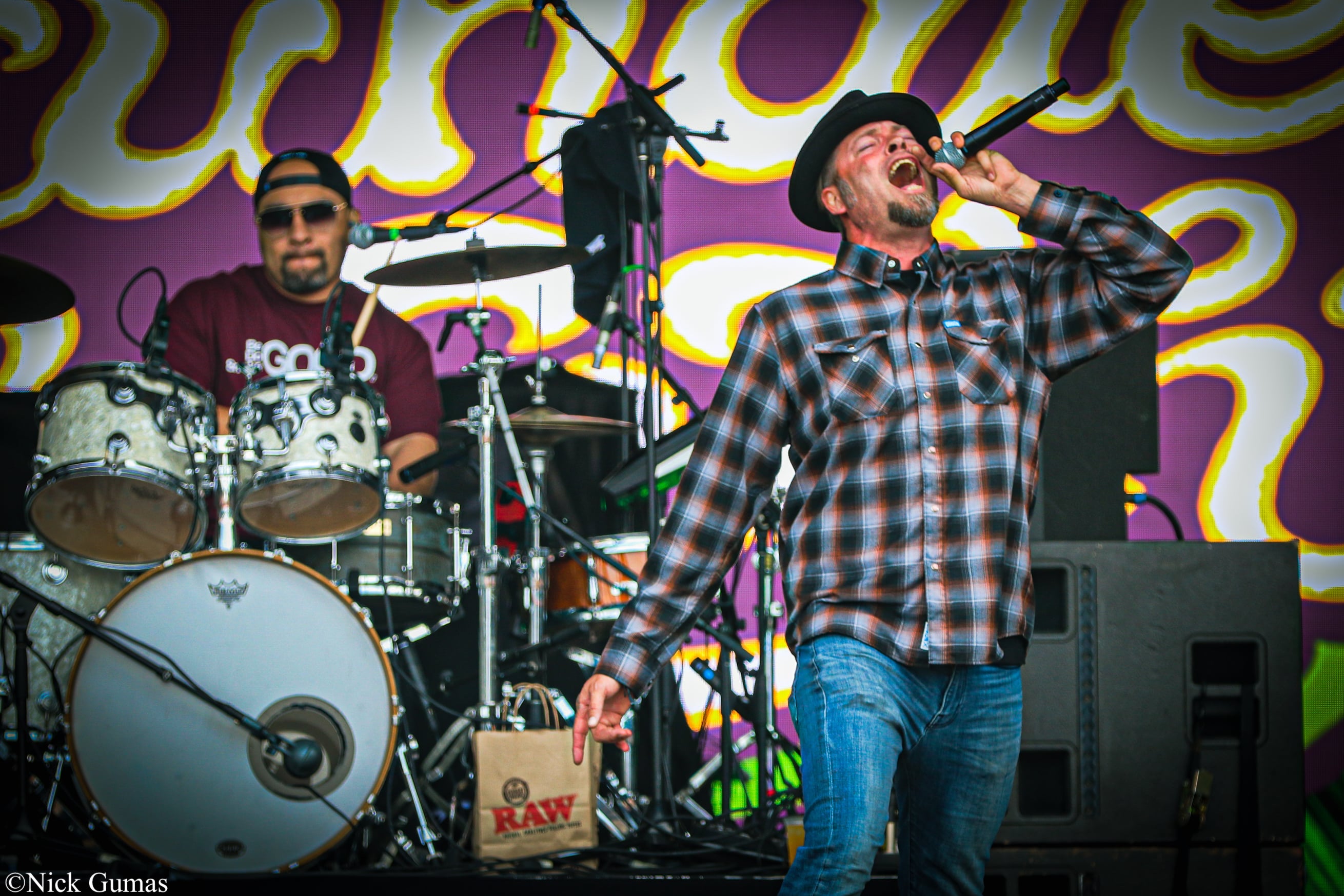 Grateful Web: So I used to live in Hermosa Beach, and I felt like every time I was at Martha's, I'd see at least one of you a couple of tables over.
Dan Kelly: ​​I'm always at Martha's. I used to do restaurants in the South Bay, and it turns out one of my buddies who does a bunch of restaurants just bought Martha's and the Bottle Inn five years ago. Big shoutout to him, Martha's Bottle Inn, and Hermosa Beach.
GW: So with the success of your band, I would assume you could live anywhere. Why have you chosen to stay in your home town?
Fortunate Youth: You know, we're lucky that we get to go anywhere we want, but once you travel and see other countries, you really appreciate where you're from. There are places some of us would consider going and staying, but we love coming home. Travie (Walpole), actually lives in Wisconsin now, and I'm sure he appreciates the South Bay more and more every day.
Travis Walpole: Oh every once in a while, but I do appreciate it out there, I grew up not having seasons or anything like that since I was born, but you have to deal with the good and the bad. It gets cold, but you get to see things you will never ever see in the South Bay like leaves changing, deer running across the road, just life. Farming and fish, it's just a different mentality. And it's cool, but I do appreciate where I grew up, and I do say I'm from Los Angeles and the South Bay, I'm not from Green Bay Wisconsin, so until I die I'll say I'm from South Bay, LA. You'll never change that.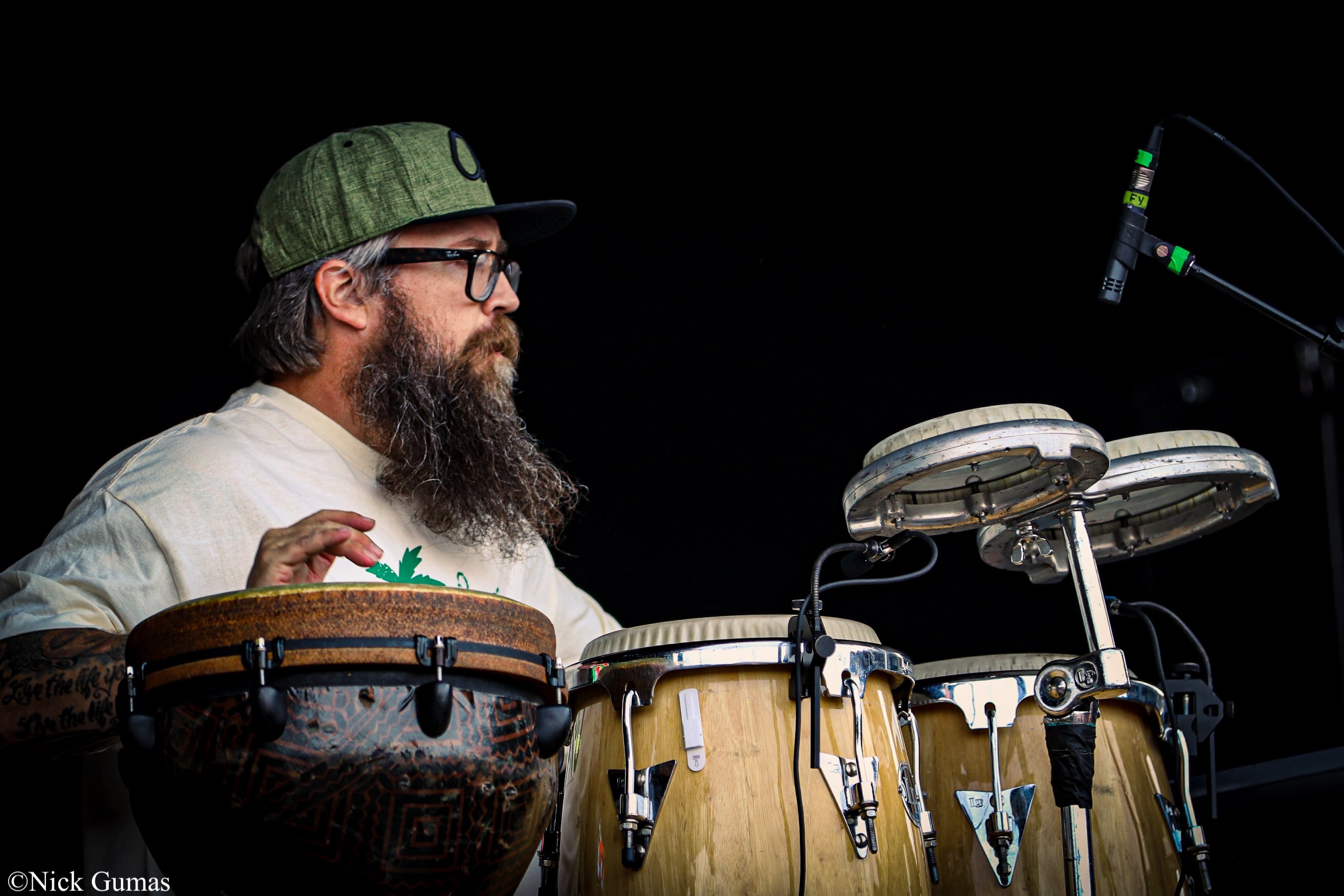 GW: So growing up in Hermosa, did you guys go to Mira Costa High?
FY: Yep. All of us except for Dan and Rev.
DK: I'm from Mississippi. I've been there 20 years plus. I have kids that were born and live there, so I take their local-ness and it made me local. Haha.
GW: Everyone from there knows the bands to come out of that school. Pennywise, Descendants, Black Flag, how does to be looped in with those bands?
FY: It's an honor to be even in the same conversation. We grew up on them, and if we're doing anything that's even nearby our influences that's a huge deal.
Corey Draskovich: In our minds, the south bay music community standards are pretty high. You named off some pretty iconic bands. I think we all started off playing punk rock music
FY: And then Dan was invited by Jim Lindberg (of Pennywise) himself to play a stage at Beach Life.
DK: I'm like 10 years older than the youngest person here, and five years older than the middle, so those guys, back in the day, they were telling me what it's like to be in music, where does it all come from, the money side, they gave me a lot of the blueprints for Fortunate Youth, and thats because South Bays so small. You could be playing an open mic night and Fletcher (of Pennywise) will change a guitar string because he wants you to play something, so you're in the watering holes with all these guys and they like your talent, they like what you're bringing to them, they like your message, that's punk rock, "I'm going to love you until you love me." So I'm glad that we're in that little bubble that sees no seasons, it just sees love, life, and rock and roll. Lots of love down in those streets. There used to be ragers on the fourth of July with Pennywise playing in the front lawn and they'd just tear that place apart.
CD: I used to live up on Longfellow, and you could hear them all the way down on 28th st. just crushing it.
DK: Crazy times. We had to live up to such high expectations because of our colleagues in the same watering hole. That we were punk rock enough to the nature of "If we have a day off we're still going to play a show. If there's 300 days a year, we're going to play 307 shows." 
CD: Well, there's 365 days in a year.
Revelation Kalauli: He was going somewhere with that, dude! Just let him go with it!
DK: We were just relentlessly punk-rock nation, but we were like let's go play reggae music all around the country, and that comes from the south bay. You can't half-ass it. You gotta go balls to the wall and go for it.
CD: No, you're right though. In LA, though, you gotta go get it and bring it back home. You know what I mean? Everyone's looking for a championship, and when you're compared to Pennywise, Black Flag, and the Descendents, we grew up going to Scooters and buy a CD every day after school of those guys. Those were our early-day influences. Like he said, punk rock nation, we just tried to take that energy to the road, and it's relentless.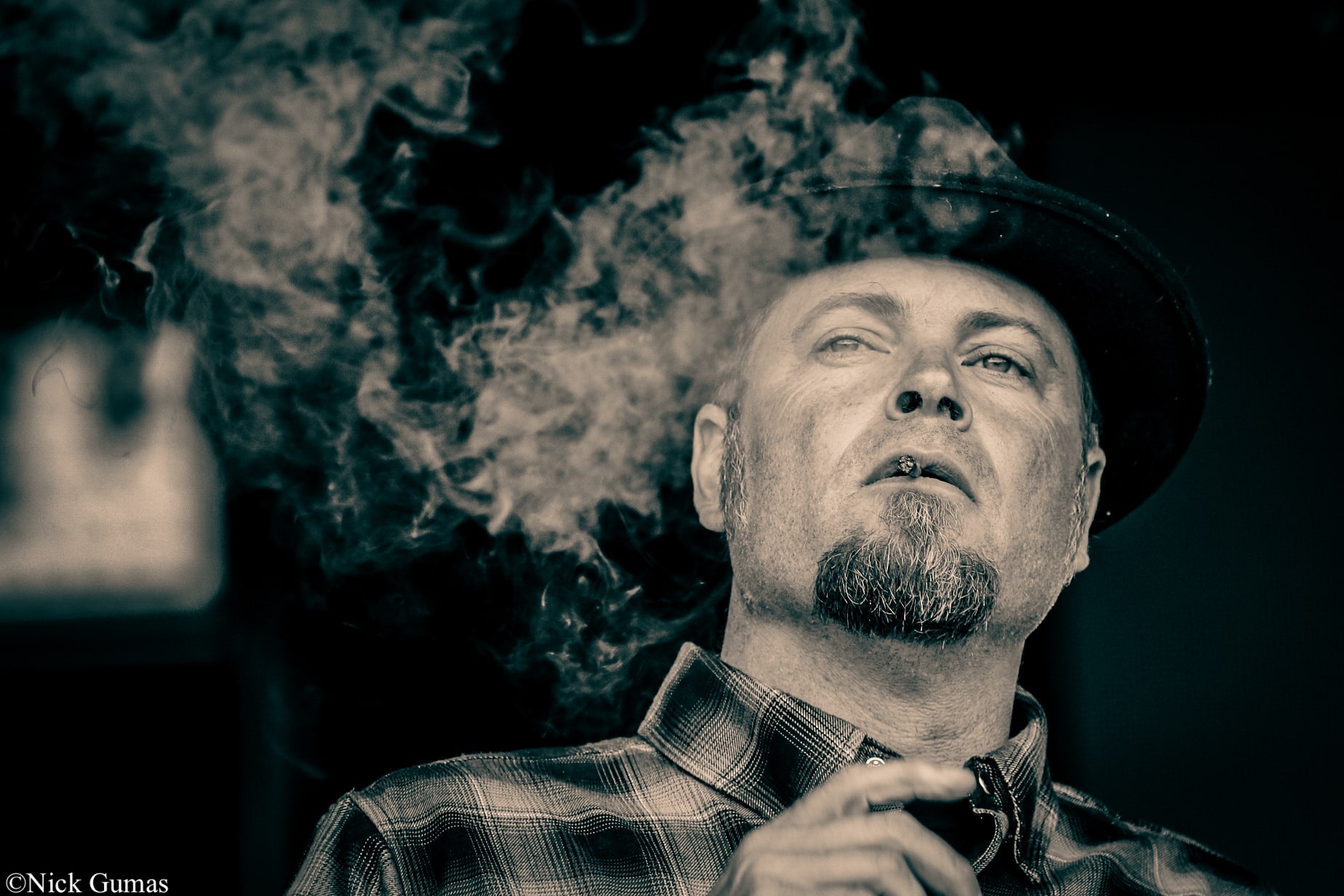 GW: I don't think any rational person could argue we're just coming out of two of the worst years in modern music history. Walk us through what it was like for you. The first couple of weeks, the uncertainty, all of it to you.
FY: I think you said it best, lots of uncertainty. We went into the last two years with no expectations, we were just trying to keep it good at home with the families, checking in with all of us, making sure everyone was good from afar, and thinking "alright, when can we push the next thing to keep the album moving?" Because we were already kind of in motion, and then we were on a delayed path, and the question became "How do we stay sane?" and to make sure we stayed even keel in this sea of craziness and stay well emotionally throughout the whole thing.
Greg Gelb: There was for sure a career viewpoint and a personal viewpoint throughout the whole thing. We've all been touring for 10 years, so, it was actually kind of nice to be home for a little bit and spend time with loved ones and family and not have to worry about where we were going, but from the career standpoint, we were working so hard and had to take this hiatus, we wondered if we could come back as strong as we first came in? Then what were we going to do with our time? Luckily we balanced it out. We worked on an album, we took the time we could to put it together, everyone grew their family a little bit, we got new Fortunate Youths in the family, everyone had a baby here and there. We appreciated what we had then came up with a little game plan to come back as strong as we can, and we just hope that the people out there are willing to bring us back into their lives and listen to our music. Shoutout to our family and fans. The support that we got without having to tour was kind of overwhelming. That love came in so many different ways and it was kind of out of control.
CD: And now we get to reconnect with those people in real life, we're stoked to be able to get back out there.
DK: I think, honestly, I love them a lot more than I think I ever did. I think I took them a lot for granted with the Fortunate success that we had. You know, riding on a (tour) bus, you get used to it, then it's gone. Your friends and colleagues that you see on the road, gone. So now when I see them, the ones that made it and are still here, I want to hug them a little more, take a few more pictures, just whatever I can to make sure that I show my appreciation.
GW: So how do you think the pandemic changed music forever?
GG: I think everyone has more of an appreciation for it, that's for sure. The gratefulness for being able to go out and just get together. It was illegal for us to go hang out. Getting to go see your family, your friends, that was taken away from us and we're lucky that we get to have that again.
CD: I think the main effect it had on the music industry was it showed us that could happen. I don't think anyone really thought that this gear could stop turning and we were all going to have to wait patiently.
GW: But there were some things it couldn't stop though. Dan, this last year you proposed to your now fiance on one of the biggest stages in music. Walk us through deciding to propose during a show at Red Rocks and the steps to make that happen.
DK: It was tricky. Getting the ring was kind of easy. She had already kinda picked it out so that made it even easier. It wasn't even a diamond, so I was like "Uhhhh, yeah! This is great!" But she had never been to Red Rocks either, so I thought it would be really cool. When it comes to proposals, I think they have to be legendary. Even if it's at just like 31 Flavors Baskin Robbins, go for it! Put the ring in the cake! You know? I don't know. But I enjoyed it. I was really nervous, I didn't tell the guys until maybe 24 hours until the event. Some knew months out, but they didn't know when or how or what the plan was. Then I was just like "we're going to do it during Sweet Love." And we've done proposals before to "Sweet Love" but the bad part was, my lady wanted to sit in the front, like she wanted to be in the crowd and hear the music, so I had to go get someone to go get her without her knowing it, so our Tour Manager at the time went up to her and said, "we're doing a family picture, all the family members are going to go up there." So then it comes down to this one moment where the songs going to start and I need her to start walking up, and it was kind of difficult because he's like "can I get your purse now?" and she looked at him like "what the hell?" and he looks at her like a puppy-dog like "please don't ask me any questions, just go with the flow." and she saw the puppy dog in his eyes and she did it. She started walking out and realized no one else was going onstage, and I start waving her over. So I didn't really know what to do after that because the song was still going. So I look over and Drasko says "Dan, why don't you just go hug her for a while and enjoy the moment, and the crowd will sing. I didn't know what to do after that point. Even her, even after I gave her the ring she was like "Uhh?" And I'm like "You have to say something. I just asked you to marry me, and they're looking for a yes or a no" It was a moment, and you know what, I loved it. It was fun, and I was glad to be on the other side of the proposal during  Sweet Love, and you know what, I don't know if we'll ever play that song again. I think the boys want to retire it now. It's going to take a while to bring that song back. I saw people crying. Big dudes with big mustaches.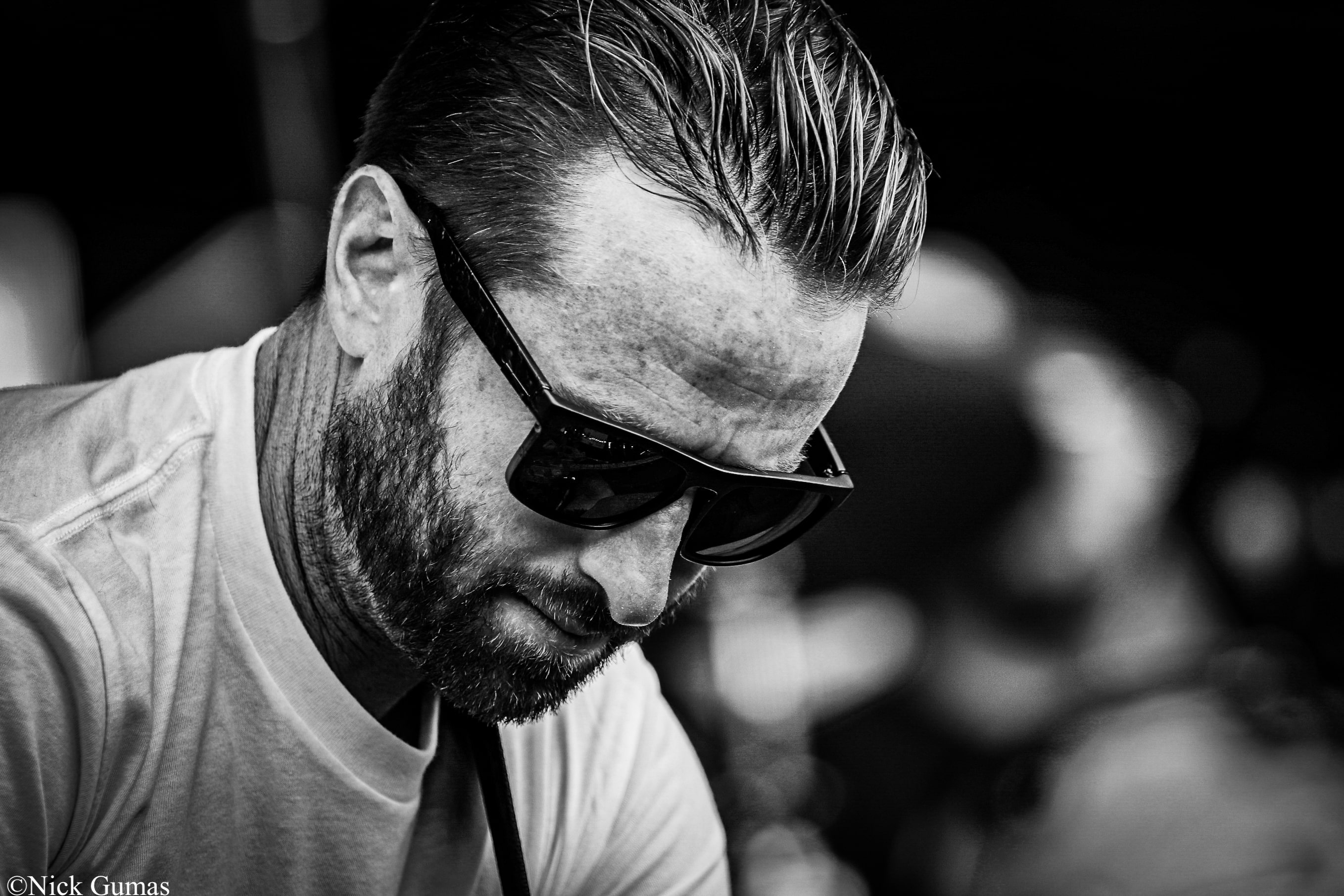 GW: So what's next for Fortunate Youth?
DK: We have a tour with Slightly Stoopid in the summer, we have a solo tour in the Fall, and we're always working on new music. We have an album that will be out 16 months from now - oh I'm just talking shit, we have no idea when the album will be out.
GW: What's a question you've never been asked in an interview?
DK: What band are in? What instruments do you play?