Dylan Muhlberg of Grateful Web here with bay area rock legends Stu Allen and Greg Anton. Greg was the founding drummer of the bay area rock band Zero, a band that toured extensively through the 80s and 90s, as pivotal force in the psychedelic music revival. He has since contributed extensively to dozens of different projects and recordings, such as Moonalice, Steve Kimock Band and Bob Weir. Stu Allen's guitar and soulful vocals have gained him respect and adoration in the scene as one of the premier channels of Jerry Garcia's music and far beyond. His years on the road with Melvin Seals and the JGB have led him to other exciting projects and collaborations including most recently a fabulous surprise three-night sit in with Phil Lesh & Friends at Brooklyn Bowl, Las Vegas. They're here today to talk about their project The Rock Collection. Thanks so much for joining us.
SA: It's a pleasure Dylan.
GA: Yeah, and thank you for supporting the music Dylan.
GW: Grateful Web is definitely a fan of both of your work. What musicians did you listen to and admire when you were growing up?
GA: Stu Allen (laughs).
SA: I wasn't alive when you were growing up Greg. (Laughs)
GA: I listened to instrumental music. John Coltrane, Miles Davis and stuff. And I listened to rock 'n' roll. The British bands, The Stones and Beatles. The California bands, Quicksilver [Messenger Service] and The [Grateful] Dead.
SA: I listened to whatever was on the radio when I was growing up.  I'll tell you, to this day; two groups that just through the years continued to surprise me, when I found out that I was listening to them I didn't know. I'm sure you've had the experience of saying, "Wow, that's also the Beatles?! I didn't know." Maybe I'm young and this was unique to being late to the party. But the music I heard was astounding. And the same thing goes for, "Wow, that was also Bob Dylan?!"
GW: I take it that it wouldn't be an assumption saying that both of you are a part of the Grateful Dead's extended musical family. How did the Bay Area's music revolution aid and or inspire the music that you two play?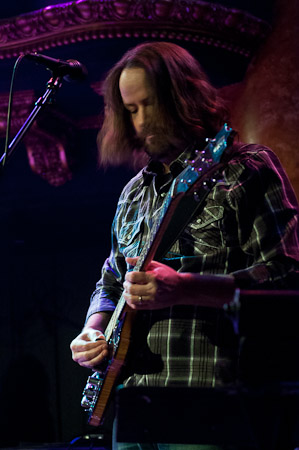 SA: Maybe what you're getting at is the same thing that made me as an enthusiast of music, wanting to go see bands like the Grateful Dead or Medeski, Martin and Wood, or Phish, I know they're not from San Francisco. I think that they have the commonality of making each performance unique and taking each performance and the songs to a new place. There's something about the presence of that moment that's inspiring and exciting, and what we live for.
GA: I'll take a stab at it. The bands you mentioned and the sound coming out of northern California at the time represented a flexibility, which was different than the music of the 50s, which was more highly arranged. Music expresses someone's world, and the music of Northern California was expressing what was going on in the culture at the time, which was breaking out of the restrictions not only in art, but many other restrictions coming out of the previous decade.
SA: Well said.
GA: Me as a young man I was breaking out of my mold and that sound from Northern California resonated with me.
GW: Greg, you are a founding member of the bay area band Zero, which started in the mid 80s, a time when rock, jam, and psychedelic music was not necessarily at its forefront in mainstream popularity. What inspired you and your co-creators to play with an improvisational spirit, despite the mainstream?
GA: Well, that was our spirit. Believe it or not, we thought we were mainstream. We were just playing what we knew how to play, and expressing who we were through the music.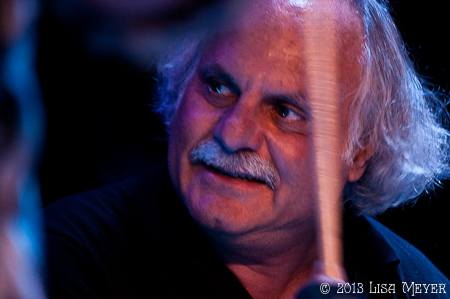 GW: Stu, I remember seeing you with Melvin Seals and the JGB Band some years ago, and I thought it was fascinating that you, being from a different place in music and a different generation than the original Garcia Band, were able to integrate and listen and play with Melvin Seals on that level. Can you talk about your time playing with Melvin Seals and the music of Jerry Garcia. How did it change what you play?
SA: Well, it was music I fell in love with, immediately and over time. As I attended more concerts, I opened up progressively to what it was all about. It was just resonated with me, I felt like that's really what music is all about. It became what I wanted to do with music. It was a supreme pleasure to play with a cat with the chops and the delivery that Melvin Seals has. He is the maestro. It's a pleasure to be onstage with him, being someone that can take the performance to a new place. And that's inspiring, when you're playing with a guy like that, because that's what you want to do.
GW: Absolutely. Melvin and Merl Saunders sound was such an integral part of Garcia Band's music and how they approached it.
Lets shift to the current. You two are part of an exciting project called the Rock Collection, that has finally made its way off of the West Coast, for two gigs at Quixotes True Blue in Denver. How did the Rock Collection come to be?  
GA: About two or three years ago, I got offered a gig at the Oregon Country Fair, which is about my favorite gig in the country. And they contacted me and said, "Why don't you put something together this year?" So I put together some guys and we called it the Rock Collection. It was a different lineup than current. Back then it was Lebo [Dan Lebowitz], Mark Karan, and Paul Lamb. And we did that gig, and we had so much fun that we did more gigs.  The lineup has organically shifted to the current lineup, which is Stu Allen, Lebo, Melvin Seals, Reed Mathis and myself. And, by the way, we're performing again at the Oregon Country Fair again with that lineup on July 13th!
GW: Very cool. And speaking of the band and its current formation, as I understand it, Reed is the newest member of the Rock Collection. I've been a fan of his work through various projects throughout the years. How is playing with him as opposed to [past bassist] Robin Sylvester? How is he bringing his own style?
GA: Well let me just say that Robin Sylvester is currently very busy with Bob Weir & Ratdog, so Reid graciously stepped up. And the two of them are two of the best electric bass players playing as far as I'm concerned. And right now it's Reed, and he's doing a great job.
GW: Greg, as I understand it, you co-wrote many of the songs with poet and musician Robert Hunter. Can you talk about your experience of working creatively with Hunter?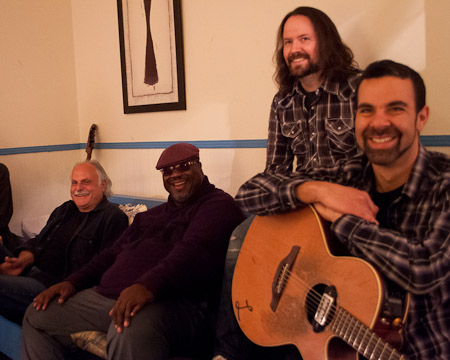 GA: I met Hunter years ago playing with Keith and Donna Godchaux. Hunter mentioned to me that Zero was a great band but it might even be greater if we had songs. [Laughs] So I asked if he had any, and he said sure. So he started writing songs for Zero. Then with other projects I've been involved with he's written songs as well, and the Rock Collection is just the perfect vehicle for those songs. We have two great vocalists with Stu and Lebo. And we have them delivering these great Robert Hunter lyrics.
GW: I was not aware that Hunter wrote for Zero as well. The relationship goes far back. I find it fascinating that both of you have this ability to play with so many diverse musicians and create cohesive jams, songs and movements. What drives you toward this open format of performing?
GA: The chicks. [Laughs]
SA: Being accessible to others. Being accessible to playing with other people. It really promotes your own growth as a musician. We're all traveling together, learning from each other. Trying to see where it goes.
GW: As far as I can tell, the Rock Collection hasn't played in Colorado yet and this weekend's performance will be the debut. What made you chose Denver and Quixotes as your first, off the west coast gigs in a while?
GA: We'll actually, Dylan, The Rock Collection with a different lineup, played in Denver, I'm guessing about a year ago. Jay Bianchi is a promoter in Denver. He's just a wonderful guy and a great supporter of improvisational music. He just makes it happen. He couldn't do it without us, but we certainly couldn't do it without him. He supports a lot of different bands and all kinds of music. Brings the music to Colorado, as much as any promoter out there than I know.
SA: He's a good reason why Denver's such a good town for music. I for one will be glad to be playing there again. Denver's always been good to me. It's been probably since 2010 or 11' since I've been there, so looking forward it.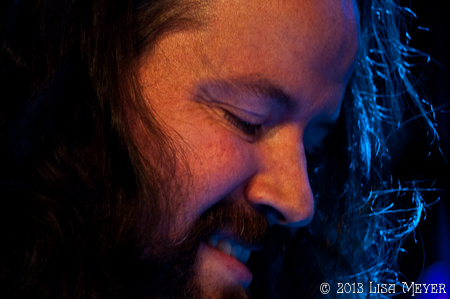 GW: Very good guys. Denver is certainly looking forward to having this continuing musical family of fantastic musicians. I wanted to thank both of you so much for your time. It was a real pleasure chatting with you and I'm really excited about the shows coming up. I wanted to encourage Grateful Web readers and Colorado fans to check out The Rock Collection at Quixotes True Blue this Friday and Saturday. Until then guys, thank you so much.
GA: Thank you Dylan.
SA: Thanks again.
For more information about the Rock Collection, please visit gregantonmusic.com