Melbourne-based indie folk singer, songwriter and producer Hayden Calnin has released his new EP, A Turning of the Tide: Side A, a collection of emotionally resonant and sonically rich tracks created in isolation in Rye Ocean Beach following a breakup. The EP is available for purchase and streaming on Nettwerk.
In the new album, Calnin strikes a balance between acoustic folk eloquence and otherworldly production. Over the years, the Australian singer, songwriter, producer and multi-instrumentalist has released projects at a prolific pace, including his two-LP series Cut Love, Pt. 1 and Cut Love, Pt. 2, the 2019 fan-favorite EP A Life You Would Choose, and the 2021 full-length What It Means To Be Human. The latter received a 9.4/10 from Atwood and was named on American Songwriter's "The 41 Best Albums of 2021".
The album's lead single, "When The Storm Sets In," is a moody piano ballad that captures the feeling of being overwhelmed by life's storms. Calnin says that the song is about "watching a storm rolling over you, both literally and metaphorically."
Meanwhile, "A Turning of the Tide" pairs his deep intonation with soft instrumentation. Horns pipe up in between glitchy flourishes as he experiences an epiphany, "It's just a turning of the tide."
"I connected to it the most sonically and lyrically," he reveals. "It's very much about the moment of realization when you're like, Okay, shit's changing. I have to deal with it and get it together. 'A Turning of the Tide' put me back on track and sorted me out. In a way, it's my therapy song."
Ultimately, Hayden comes out on the other side of isolation with an ability to connect more than ever before.
Calnin has shared the stage with the likes of Matt Corby, Tom Odell, and The Antlers. In addition, his music has been featured on a slew of TV series and movie soundtracks, and he has co-written "Falling Up" for Dean Lewis and has produced records for Didirri, Harrison Storm, Riley Pearce, and more. Calnin's music has been featured in various television series and movie soundtracks, including the UK trailer for the Academy Award-nominated film Room.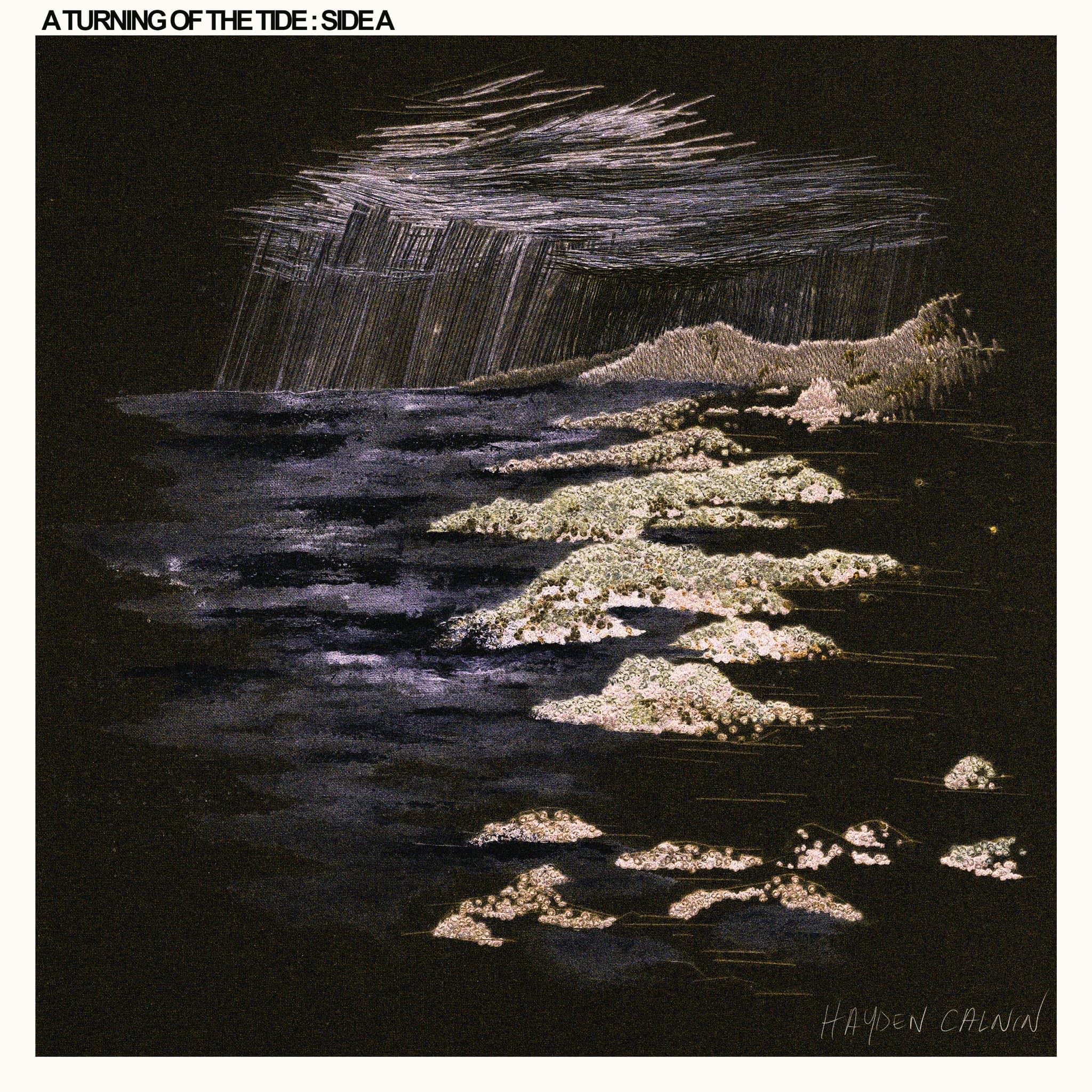 The album's artwork is also noteworthy, as it was created from embroidery. Calnin says that he wanted the artwork to represent the natural paradise where the album was created and to connect the worlds of music, art, and dance.
In an exclusive interview with Grateful Web, Calnin discusses the making of A Turning Of The Tide: SIDE A and his creative process. He shares how he used his time in isolation to create this album, and how it served as a therapy session.
"I really isolated myself for this one. It was very much a 'non-collaborative' collection. It was made in my brain," Calnin says. "I feel good coming out of it. I think I've grown up a little bit, dealt with some things I needed to deal with, and said some things I needed to say."
"When you hear this, I'd love for you to smile," he leaves off. "My music seemed so moody before. There are moments on this record where I hope you're strutting down the street—and maybe having a little cry too. I'm probably the happiest I've ever been right now. I'm comfortable with where I'm at and where I'm heading for the first time in years. I hope the music shows."
Hayden Calnin's A Turning Of The Tide: SIDE A is available now on Nettwerk Music Group. Check out Grateful Web's exclusive interview with Hayden Calnin to learn more about the making of A Turning Of The Tide: SIDE A.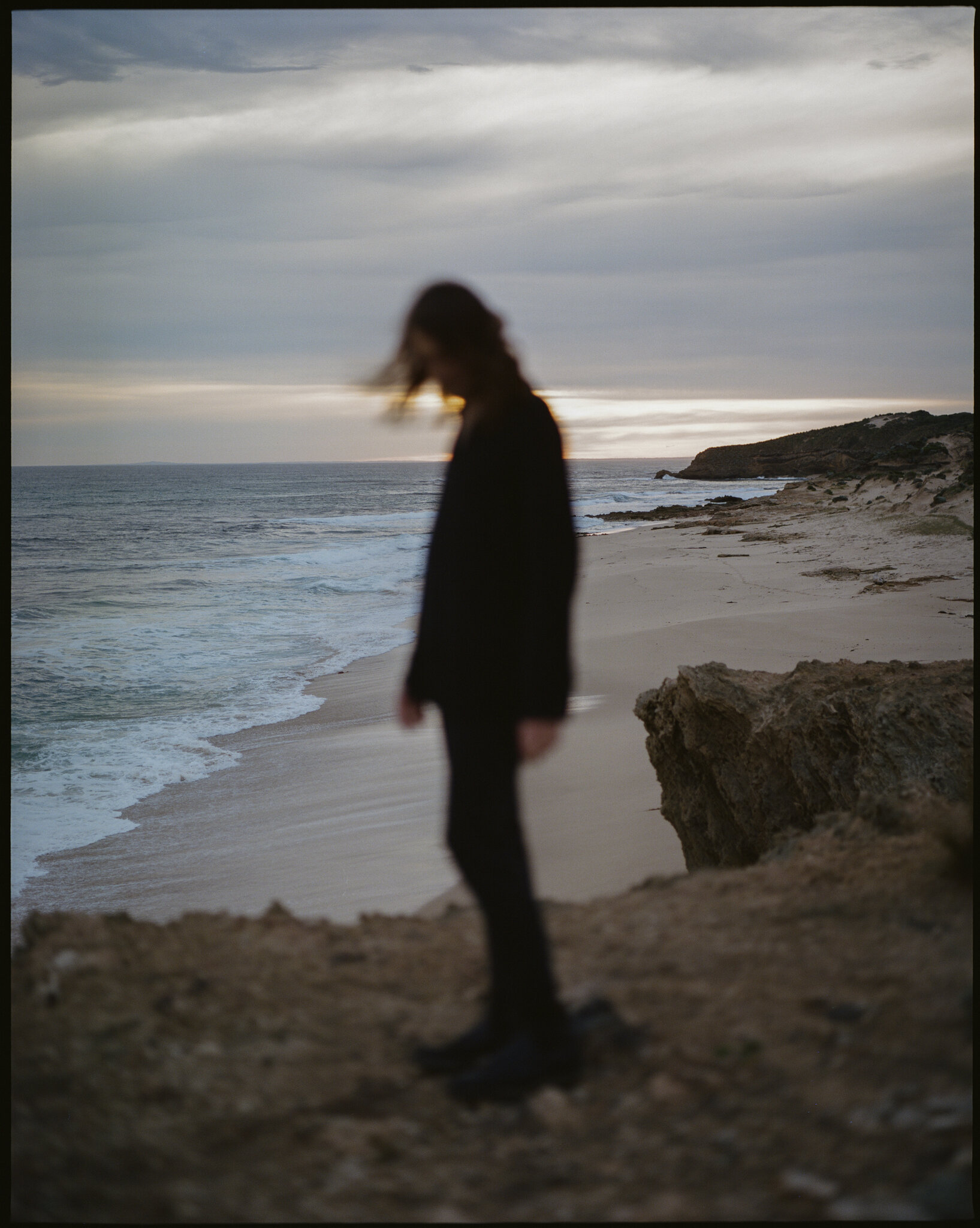 GW: Want to tell me about your latest album?
HC: Yes. So it's a collection of songs that I've split into two sides, for various reasons. The body of work was made during a time when all the songs fit together really well, but at the same time, they felt like two different spaces of emotions. So, my team and I decided to split it into two sides in order to give it two very different feels, but as a whole, it works as an album when you listen back to front.
GW: Where was it recorded?
HC: I got this house down on the southern coastline of Australia, and locked myself away for a good 10 months, and just made a bunch of music in order to see what would come out of it. These songs are essentially the result of being in that environment, and seeing where my brain took me.
GW: This is not your first full length album, correct?
HC: No, it's technically my fourth. But the first two were more like a double album, and it was when I was first starting, so it felt premature, I guess. I was still developing as an artist, and still am developing as an artist, of course, but it felt very young and naive. I put out another record in 2021, which is called What it Means to be Human, and that felt like the first body of work. That one felt complete, and I was really happy with it. This next record, Turning of the Tide is the next one that feels like a big body of work, and feels like it should be listened to.
GW: As a writer, I always say "I revise until I die". Is it hard for you to feel like a body of work is complete?
HC: Absolutely. Every time I think a song is finished, I'll leave it for a week, because I need to give it time to just sit and forget about it for a little bit, and then I'll go back and listen to it again and end up changing it completely. Every song goes through a lot of changes. When I think it's done, it's never done.
GW: Did you self produce this album then?
HC: Yes. I had a good friend of mine who helped me with some elements of it, but it was produced in my home. I set up a space in this house, which I turned into a creative space. I just set everything up in there, and didn't use that section of the house for anything other than music, and  it felt really good to be outside of the recording studio space for this one. It made it feel like it was  in my element, and where I was most comfortable. There's nothing better than the only distraction being your environment. It pushes me creatively, to not be distracted by people in society, and all the bullshit.
GW: So you were pretty isolated, huh?
HC: Yeah. Before this, I was living down in a different spot, which is in the same area. It was a shared house. I lived there with some really close friends throughout most of COVID, but once the restrictions and everything passed, I decided to live alone for a while. I got this house and dedicated 10 months of that time to being by myself, and really dealing with my headspace, and dealing with my shit, and it was very therapeutic. It was a transformative experience to do that, to test my loneliness.
GW: I can relate to that. I love my solitude now, which is something I was unable to appreciate when I was in my 20s.
HC: I feel that completely. I'm 33, but all of my 20s were very much just about being social and having fun. You know, studying music, and traveling. Life has calmed down now, and I feel like I've got a healthy balance. But yeah, the living alone thing is something I'd never done before, so it felt like the right time to do it. I felt mature enough to deal with myself in my own company.
GW: Yeah. I think that that's what we're doing when we fill all our time with people and activity is trying hard not to face ourselves, right? So on that note, I'm sure that it was probably a difficult situation that led to your decision to isolate for a while. Do you want to talk about that at all? What inspired you to write this album?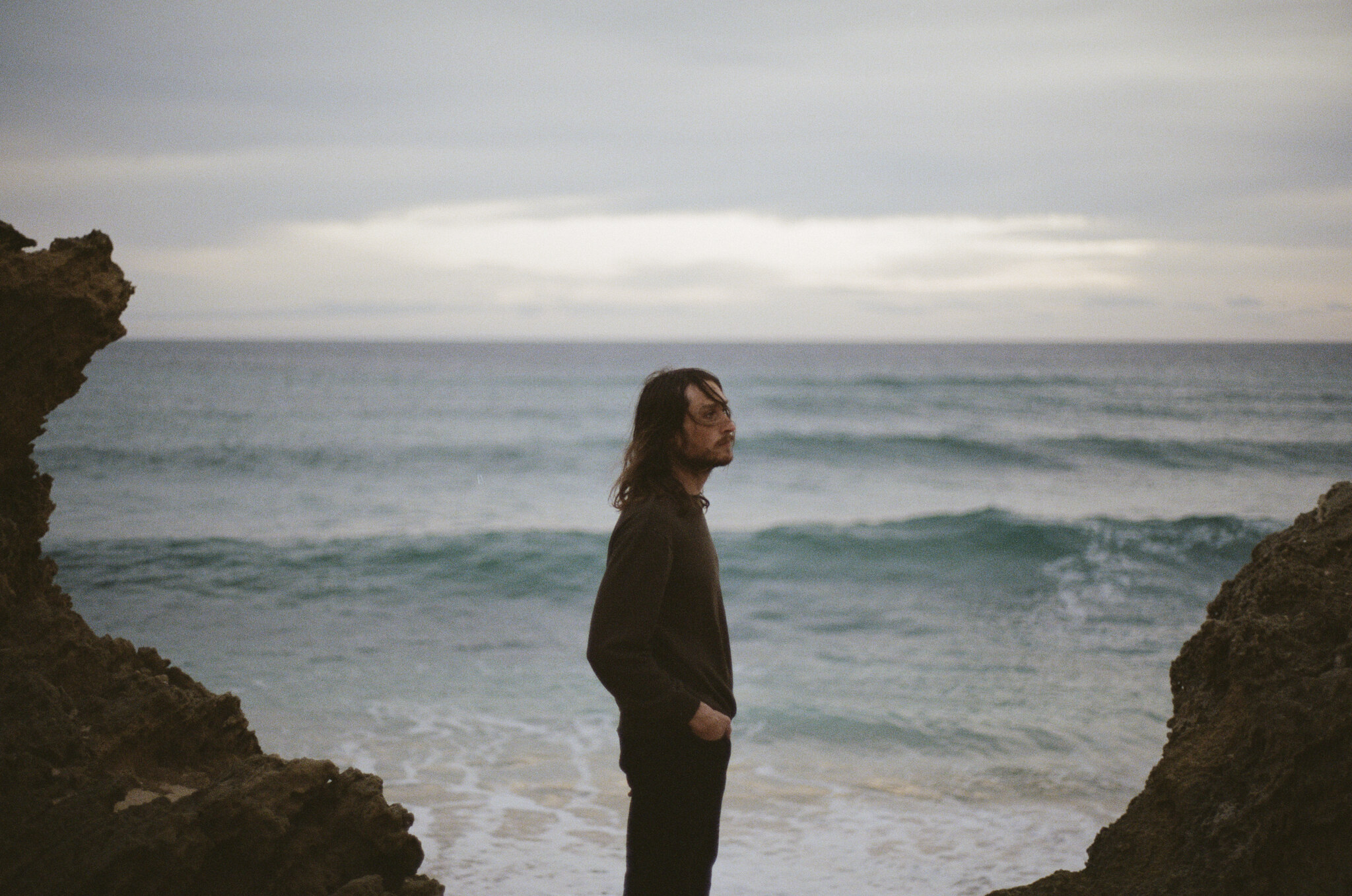 HC: Yeah, I am happy to. This is an album I never really wanted to write, and I didn't expect to write. I had just come out of a long term relationship, and I never wanted to write a breakup album. That was not my plan. It turned out to not be a breakup album necessarily, but more of a therapeutic way of dealing with the process of moving on with my life, and finding new direction and comfort with myself. Figuring out what I can bring outward to other people. So yeah, the process was very much about that. I was living about 200 meters away from the most amazing beach ever, a very special spot, so I'd do my day's work of writing and recording and getting things down, and then every day, I'd take myself down to the beach and listen back to the day's work and analyze it.  I would make notes and then come back to the house, and keep the creative process going. I would finesse all the little bits that I knew needed changing. I wanted it to sound like the environment that I was living in, so it was very important for me to stay in that pocket of Earth and really give it time to let the songs sit. If they needed changing, or my ideas and mood changed, then I would change them. It was the most natural process of making an album I've done yet, so I'm really happy with how it all came together.
GW: Are you going to tour with this at all, or have you already been touring?
HC: No, I haven't. I haven't done any touring since the pandemic, which is weird, because, pre-pandemic, a lot of my life was touring and playing gigs. That took up a big chunk of each year. So, it's been nice to step back from that world, but I'm just starting to organize and get back into touring. I've got some shows coming up with Ocie Eliot, which are a beautiful duo who are coming to Australia. So, we're going to do a little run around here. And then hopefully later this year, I'll head back to Europe, which is usually a frequent on the tour schedule. I definitely want to make all those fans happy. Ideally, I want to get over to the States and Canada and give that a crack, because that's an area that I've been wanting to explore for a long time.
GW: What would you like people to know, or what would you like to express to people about this album?
HC: This is all about the music. I don't ever want anyone to take things literally, word for word. Let the music guide your emotions, and see where it takes you, and let the lyrics speak to you, rather than me. Interpret them in your own way. I try to make them as open and thought provoking as I can. The only difference with this record is that lyrically, it is very obvious to me what all these songs are about. It's not trying to be too poetic. It's not trying to be full of metaphors and analogies for all these other bigger thoughts. It's very down the line. This is how I'm feeling, and this is how I'm dealing with this stuff, and if you can relate to that, go for it. Let it guide you in some thoughts. Go in with a cup of tea, a cozy spot, and enjoy it. It's not made for a rave cave, so it's a quiet time (laughs).