Hopping into a tenured band as the newest member can be an intimidating task in any capacity, much less the frontman, but for Jamaica's Hector Roots Lewis, stepping up and filling in as lead vocals for Southern California reggae veterans Tribal Seeds came instinctually. When asked to fill in for long-time singer Steven Jacobo as the singer for their upcoming 2022 tour, Hector stepped up to the role and not only found a way to stand in, but made their music his own, embodying their music while giving his perspective from a more classically trained background.
Grateful Web had the chance to ask Hector a few questions at this year's Cali Roots festival after his first big live show with Tribal Seeds to ask him about how he sees his role in Tribal Seeds, how he has stayed sane over the last two years, and his perspective on the band's musical catalogue.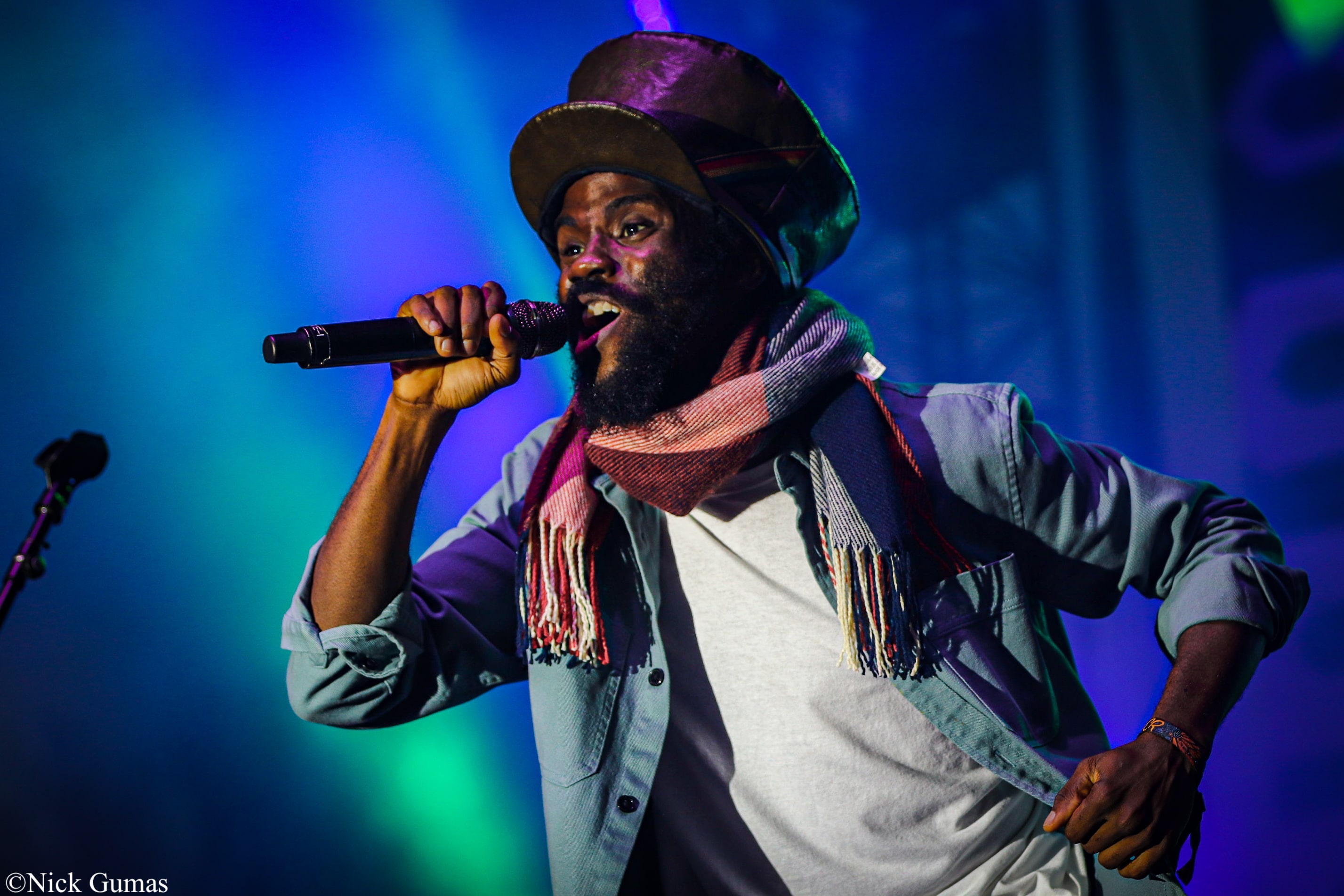 Grateful Web: How did you first become acquainted with the band? What was that process like of being asked to fill-in? What was the process of learning their songs like on short notice?
Hector Roots Lewis: For di I, the Reggae Community has always been about camaraderie and coming together to spread positive messages all over. We as artists are all connected in the mission of Rastafari, so Tribal Seeds has always been on my musical radar with my ongoing journey with Chronixx and Zincfence Redemption. They approached my management team to explore the possibility of filling in for Steve for their Summer Tour and it really has been an honour and a joy to be around passionate, talented humble musicians. The band has such a great catalogue and so rehearsals have been intense and enjoyable. Learning the music felt second-nature to me and I have a great support system in the band. It's an ongoing process that I'm happy to be a part of.
GW: Your first live performance with Tribal Seeds on this tour was at Cali Roots, one of the biggest reggae festivals in the world, and closing out the day on one of their big stages nonetheless. How did that was there any pressure on your end there?
HRL: Joining the band as the Lead Vocalist for the Summer Tour and kickstarting the tour by headlining for CaliRoots has definitely been one of the most memorable moments of my own artistic journey to date. For the last couple years, us as musicians have been deprived of live shows because of the pandemic and the energy of connecting with audiences and fans. Naturally the pressure was on to deliver, but my focus was always to make sure Tribal Seeds fans got the return to the stage that they've all been waiting for. Everyone was really supportive leading up to the show which really helped, and it's just a great feeling. When you hit the stage, all you can go is give thanks for the opportunity and the works and just give it your all out there.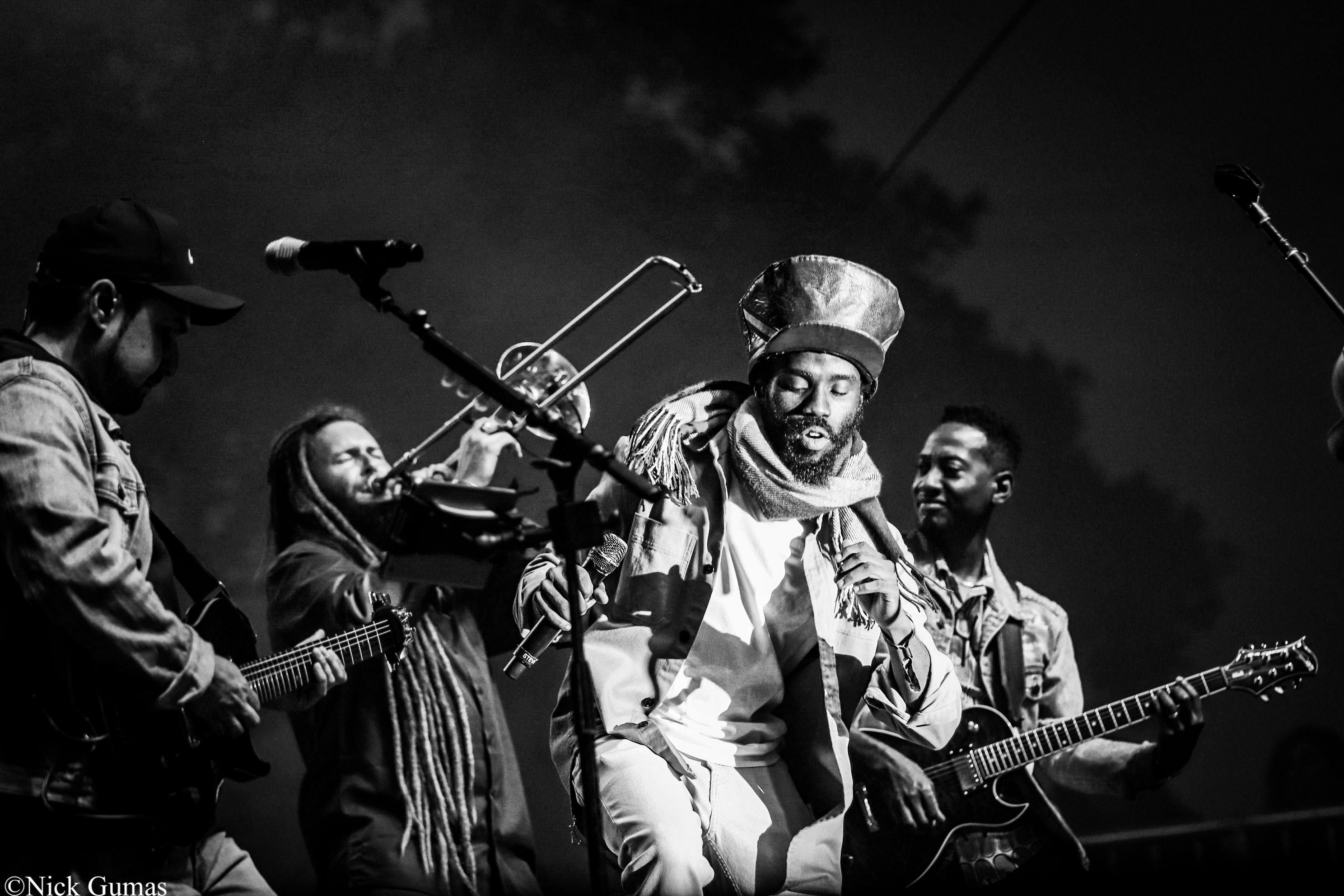 GW: I don't think any rational person could argue we're just coming out of the two worst years in modern music history. Walk us through what the pandemic was like for you. The first couple of weeks, the uncertainty throughout, how you stayed productive, whatever you feel comfortable sharing about it.
HRL: It was a really tough time fi I and I. Just not knowing what's next and having very little control of what the future might look like for us as creatives. The first couple weeks in Jamaica, we were in complete lockdown and just not being around family and friends to socialize was a challenge. And then also my mentor, Felukè Smith passed away from cancer during that time which was a huge loss not just for me, but for the whole Jamaican community. We also lost so many greats during that time, like Uncle Toots, Tabby and Bunny Diamond, just felt a dark time. I guess during those moments is when you really lean into the power of music for healing and guidance. Meditation, prayer, reading, staying connected with mi bredrins and sistrens and reasoning with Elders in Rastafari all helped during this transition. Writing music also kept me going in the zone – and that gave me glimmers of hope to hold on to. I actually wrote my latest songs "Let's Groove" and "Ups and Downs" during the pandemic… signed to Soul Circle Music in that time, so while there were dark clouds, I always kept hoping for brighter days ahead.
GW: How do you think the pandemic changed music in the short term and forever?
HRL: I think the entire experience has made us revisit and reassess this idea of community, how to rely on community more and to be more open and real with ourselves and our emotions. In that sense, I guess with music always being an outlet for us to express ourselves, there's an honesty and vulnerability in all that that we as artists have an opportunity to tap into… even when it's painful, it's purposeful. And just from the business standpoint of things, I think the pandemic will have an impact on the live experience, the concerts, the shows – how much more we value this sense of community and coming together to share in the gifts that music affords us as an industry… whether you are a musician or a fan. It won't define us, but it will change our perspectives hopefully for the better.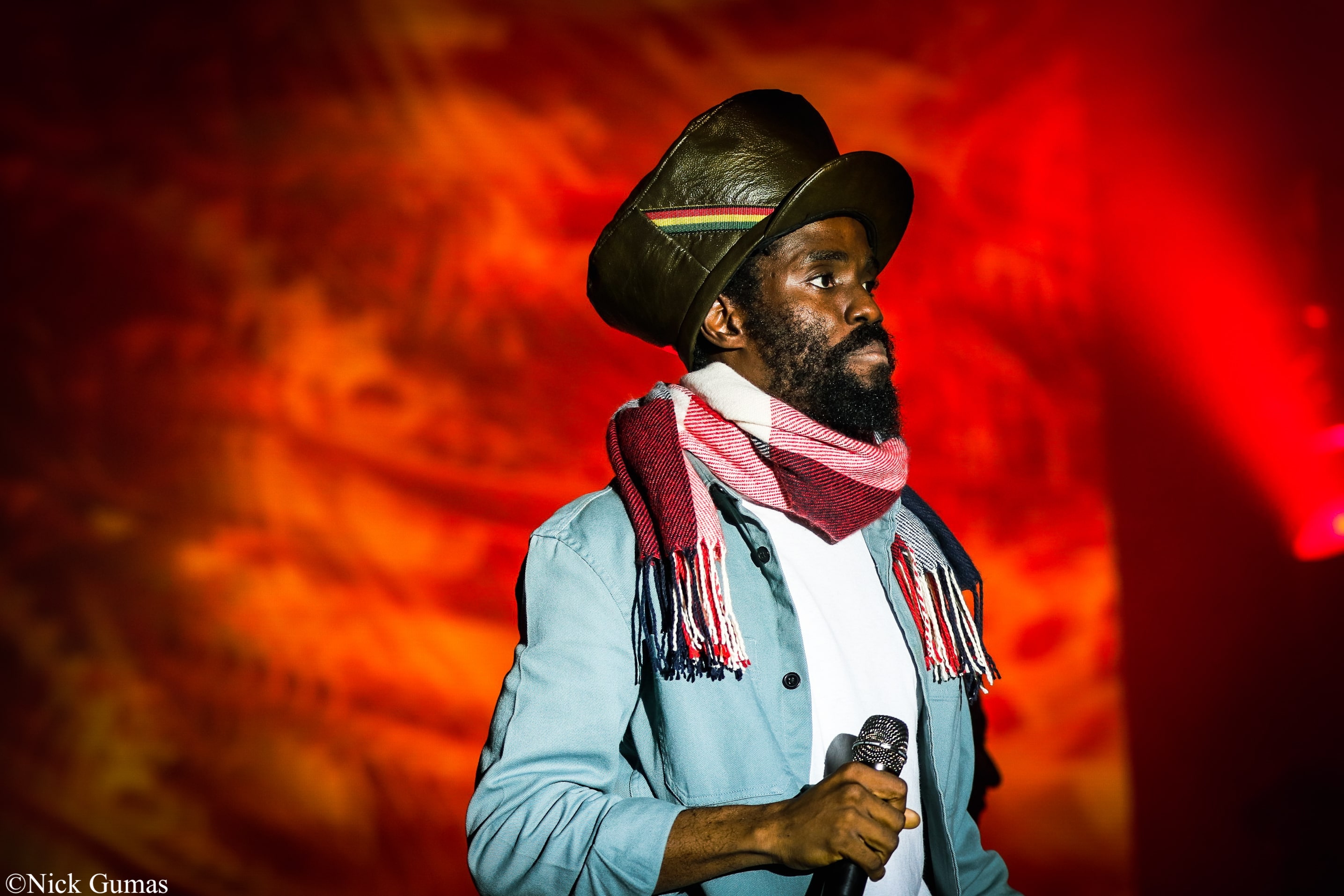 GW: Is "Dawn of Time" retired from the Tribal Seeds live catalog? If so, why? If not, did you learn it for this tour and why is it not played live very often?
HRL: Well the great thing is that Tribal Seeds has this huge catalogue of great music to explore. "Dawn of Time" comes and goes – there's no specific reason why it's on or off the set list at any given point. Of course I don't want to reveal too much about what's in store, but the fans are going to have to come out to our shows to see what we're up to. CaliRoots was just the beginning and we're excited to be a part of that live energy again!
GW: What's Next for Hector and what's next for Tribal Seeds?
HRL: What's next for Hector is to perform for the people and what's next for Tribal Seeds is to help them continue their legacy of music and connecting with the fans that have supported the band for so many years. We're really excited for this tour and I'm looking forward to learning, growing and enjoying this amazing experience over the next few months.
GW: What's a question you've never been asked in an interview?
HRL: My favorite food! It's Indian food. I'm vegan and they just have so much variety… the spices, the sauces, the texture, it reminds me of home and it's just my thing!