The Grateful Web's John Schumm talks to Dumpstaphunk guitarist Ian Neville about New Orleans culture and cuisine, his family's popular musical background, Dumpstaphunk's new album, Dirty Word, Flea of the Red Hot Chili Peppers and the peculiarity that is the NBA's newest named team, The Pelicans, amongst other things.
GW: All right Ian (Neville), you there?
Ian: Yeah, go ahead.
GW: My name is John Schumm with the Grateful Web and I have a few questions. Starting off, Dumpstaphunk has a new album coming out July 30th, titled Dirty Word. It's the first album with Nikki Glaspie on drums and the most recent since Everybody Wants Some, in 2010, right?
Ian: Yep
GW: Cool, could you tell me a little bit about the recording of the album; what changed from Everybody Wants Some, and what Nikki was able to bring to the fold?
Ian: I mean, music wise, Nikki brings her vibe with her. She's the only one in the band not from New Orleans, which brings a different element. She studies a bunch of the New Orleans stuff. You know, man, her horizons, but she brings her fierce, crazy, ruckus drumming and overall musicalness. She sings on a bunch of stuff, she just all around brought it, and was a nice addition to the recording process.
GW: Cool. Speaking about the recording process, do you enjoy that? Is that as fun to you as live shows?
Ian: Yeah, I mean it's a totally different application of what we do. That's where we've got to put our heads together. A lot of the songs for this record came from someone coming in with an idea. There are only two covers on the record. One of them we kind of knew we were going to do and the other was a last minute thing. Someone would either come in with a song, or we'd go, 'remember there was this one soundcheck,' where somebody might have started a piece of a groove and we'd all build it from there, or some of it was just all five of us sitting in the room. That's the kind of stuff that happened, some of the tracks, you know, where we all get together and go for the creative angle instead of the show angle.
GW: I've listened to Blues Wave and Raise the House on the website. Are those both featured on the new album?
Ian: Yeah, those are both on there. Blues Wave was a Nick (Daniels III) song from a while ago, pretty much, and Raise the House, it was pretty much all Tony (Hall) on that one. But Raise the House, we have a couple of guests on that. My dad's on that, Art Neville, Rebirth Brass Band's on that, Troy, Trombone Shorty's on that one. And Blues Wave was just the five of us crushing it.
GW: What's it like having all of the guests on the album, in true New Orleans' fashion? Having your father, like you mentioned, Art, on there. Troy of Trombone Shorty, he's been doing a lot these days. It's cool seeing all of the different artists based out of New Orleans working with each other. What can you say about that connection amongst musicians in New Orleans?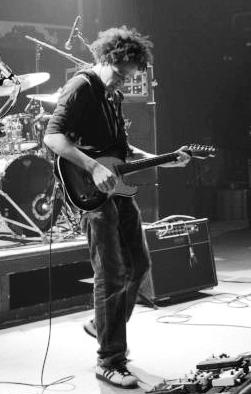 Ian: I mean it's a really organic thing here. Everybody down here is in a different band with two other people from other bands, almost, at any given moment. So it's all a big communal thing, pretty much. The way the guests happened on this it was just depending on the vibe of the song it was like, 'call up' (whoever). Actually my dad was just coming through the studio and I was like, 'you should definitely play on this.' And we had some of the Rebirth (Brass Band) guys call up either Tony (Hall) or Ivan (Neville), and it was like, 'yo, yall busy?' and they came through. And Troy (Trombone Shorty), we actually got him on anther track as well. He and some of his guys came and knocked those out. It didn't involve much of a business feel on that end, which is good for the creative side.
On the song, Dirty Word, we got Ani Difranco. She did a verse or two on the end of that one, which was another fluke. Our guy who's mixing the album, Mike Napolitano, is her husband, and she heard one of the tracks being mixed and said, 'hey, I want to throw something on there.' And then we got it back and it was like damn, this is incredible.
GW: I read somewhere that Flea from the Red Hot Chili Peppers even makes an appearance.
Ian: Yes, that's very true. That's actually on one of the covers, a Bette Davis cover, and Nicky sings lead on that. Flea and them were in town recording a Chili Peppers video and just happened to hit up Ivan (Neville) and we went to pick him up, got a sno-ball, a crawfish boil, got some food, and then hit the studio. Actually there was some SportsCenter watching in there too, and then the studio. If we had tried to plan out the day it would have never worked. It only worked because we were just rolling with it, however it flowed.
GW: I know the band started almost ten years ago as a Jazz Fest project. With Nikki on drums and the current lineup you've had for some time, is this pretty much cemented as the Dumpstaphunk lineup going forward?
Ian: Yeah, hopefully. You never ask for that kind of change, and sometimes shit happens and you end up being better off in the right direction. But we've been having a blast with the way the lineup is now, which is the same except for Raymond (Webber, original drummer), you know. Sometimes we have some of our other horn player friends come roll with us, but usually it's just us.
GW: Before Dumpstaphunk, before you and Ivan started it up, I know you played with you family and father in the Neville Brothers and now simply the Neville's. What were you doing besides that?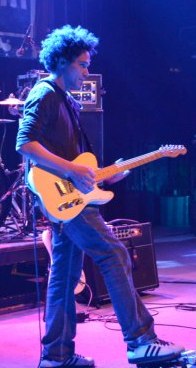 Ian: When I was a kid I started sitting in with my dad and the Funky Meters, and when I was about eighteen or nineteen I started playing with the Neville Brothers and then a couple of years after that, twenty-one, was when Dumpstaphunk started. So between Neville Brothers and Funky Meters stuff and floating around, you know, I've been a friend of all the Lettuce guys for a while. Russel Batiste had a couple of different bands that I play with also. Lately, side project wise I've got Dr. Claw which we don't play all that often with that band but it's killer when we do.
GW: Nikki played and recorded with Beyonce before joining up with you guys. It seems the whole band has been surrounded by huge names in the music industry, whether it be your father Art, in The Meters and Funky Meter, and the rest of the Neville family with the Neville Brothers, or Ivan playing with Keith Richards and the Stones. What's it like growing up with these musical legends as family, and are there certain expectations, were you basically destined to pick up one instrument or another at some point in your life?
Ian: I'm glad that I don't know any different. Which is cool. You look back and recognize how crazy some things that happen when you're a kid you brush off because you're a kid doing kid shit. But all of the people I get to pick their brains here and there or just even have a conversation with that, most people don't, I try to take everything I can out of those opportunities. Whether it's directly music related or just dealing with playing music related, or whatever. Being in the mix of the music biz and seeing how people react from years of experience of doing this, it's good to be able to hear that and try to absorb things from it.
GW: So I imagine a bunch of the influences on your playing came from people like Leo (Nocentelli) and Brian Stoltz of the Meters and Funky Meters and being around your whole family. What did you listen to growing up outside of your families music?
Ian: When I was in fifth or sixth grade, some of my friends and I had a band that like fifteen different band names. But we would play like Green Day, Rage Against the Machine, some Meters and New Orleans type stuff. It was all across the board. I listened to a lot of hip-hop. I was into Radiohead back in the day. I listened to a ton of Beatles, all sorts of stuff.
Guitar player wise I'd say Freddy Stone, who played with Sly and the Family Stone, Sly's brother. Probably Gary Shider and Glen Goins of Parliament. Two of my, once I started playing guitar a little more, were definitely my favorites guitar players. Hendrix is standard issue and I've listened to hopefully every piece of Hendrix ever recorded. But as far as a different, more funk vibe, it's definitely Freddy and Gary Shider and those guys. I got to do a session that Gary Shider was on a couple years ago that was pretty hip. Those Parliament cats, you know.
GW: He (Shider) passed pretty recently, didn't he?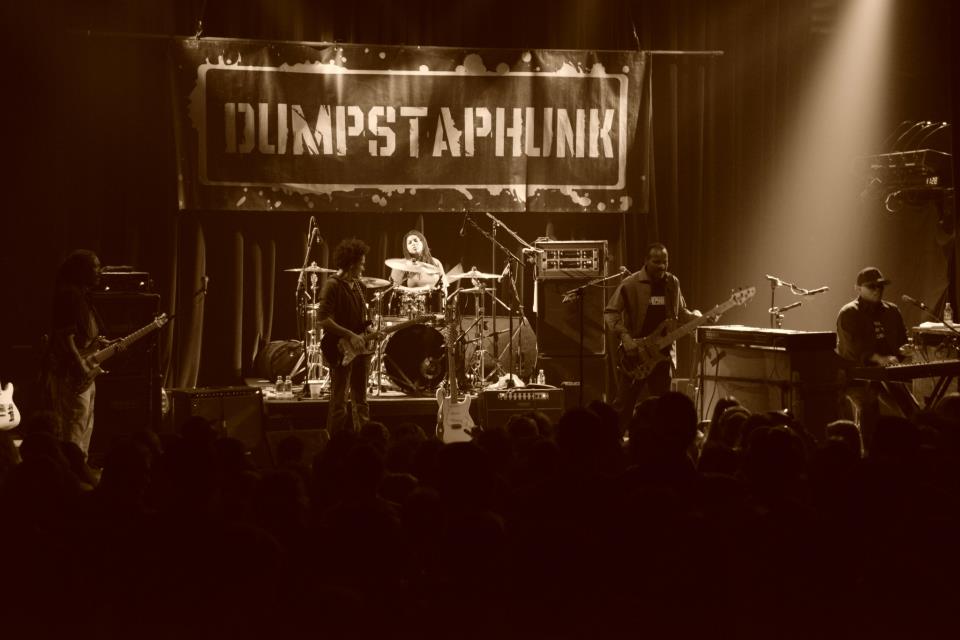 Ian: Yeah, he's dead. Three years ago I think.
GW: Wow. That's certainly a memorable experience, I'm sure. Going back to Dumpstaphunk, what's it like having two bass players on stage, with Tony and Nick, and even three sometimes, I know Ivan has picked one up before.
Ian: Not three, involving Ivan, but we have had three bass players before. Just the other day Victor Wooten sat in with us. Tony, Nick and Victor Wooten, that was pretty deep.
GW: Oh, man.
Ian: Yeah, it was sick. But as far as playing with two bass players on the regular, Tony and Nick aren't your normal, terrestrial bass players. It's much easier said than done, what they do. Most bass players just try to play the same shit, and they just naturally tend to be in different parts of the groove. Without even trying to plan it out, it just works itself out for the most part. It's pretty incredible. And it leaves space open for Ivan and myself, room for the skank funkness, which is really, you know it's easy to get muddled up and play all kinds of craziness without paying attention to what's going on but those two started by not stumbling all over each other and we just fill in the holes.
GW: I recently interviewed Miles Doughty of Slightly Stoopid, and we talked about how cool it was having you and Ivan and Karl Denson around for the live recording at Bob Weir's TRI Studios. How did you get involved with Slightly Stoopid, and what brought around the concept of doing that show at TRI?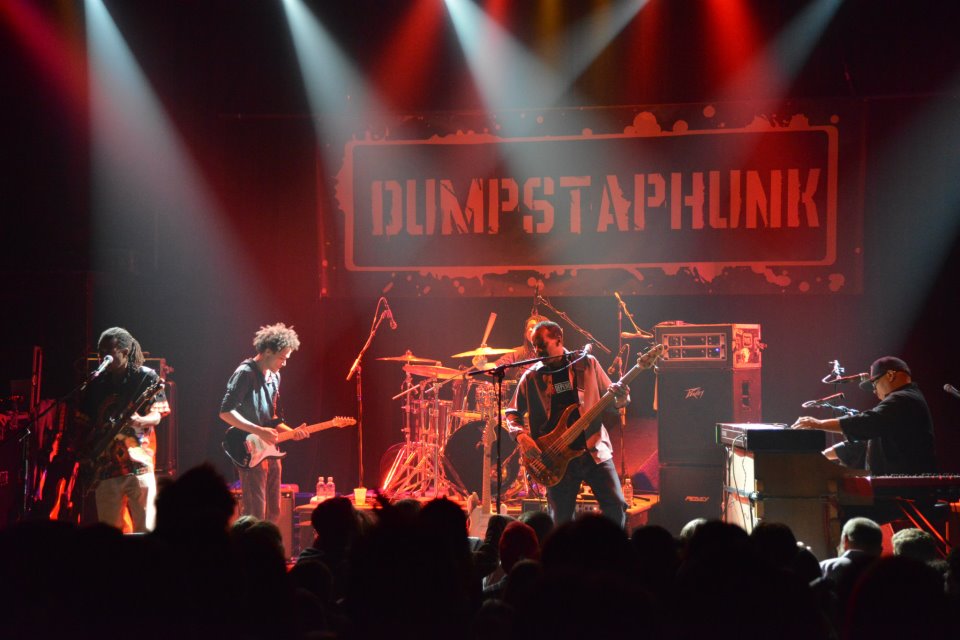 Ian: I got involved with them through their management and some friends of mine and now the same management we have, and I've done a couple of gigs with them. That Tri thing, Dumpsta was up in the area, and it was a no-brainer to go over there and jam with those guys that day. It was like a whole day thing: hangout, play, some interviews and stuff, you know, we were already over there and those guys are cool and our boys and whatnot, plus that studio is killer, so I wanted to check that out. It's very nice. And Bob Weir, he played with the Funky Meters back when I was like fifteen or something, the first time I played with him, so that was cool to go play with him.
GW: Oh, cool. So you knew him, in one way or another, from when you were young?
Ian: Yeah, I knew him before I knew the Slightly Stoopid guys.
GW: Did you listen to any Grateful Dead growing up?
Ian: I am not a DeadHead, but I've heard Dead (Laughs). I don't really go for Dead on my Ipod, so to speak, but I've heard a decent amount of Dead, I feel like.
GW: If we were to turn your Ipod on right now, or on tour, what would we be hearing?
Ian: Well, my actual Ipod was mysteriously stolen or something, but that's beside the point. I'd say in my recently loaded phone Ipod I had some boys of ours, a band called the London Souls, a rock trio out of Brooklyn. You know those guys?
GW: I do.
Ian: Those dudes are killer. I was definitely wearing our their first record, and getting their new one made me want to go back to the first, so I've been wearing some of that stuff out. Let's see, some J Cole and some hip-hop, he's a hip-hop mc cat down here that does some Saints related songs that I've been jamming on. But, I'm not sure. I listen to a lot of WeFunk Radio. You hip to WeFunk?
GW: I'm not.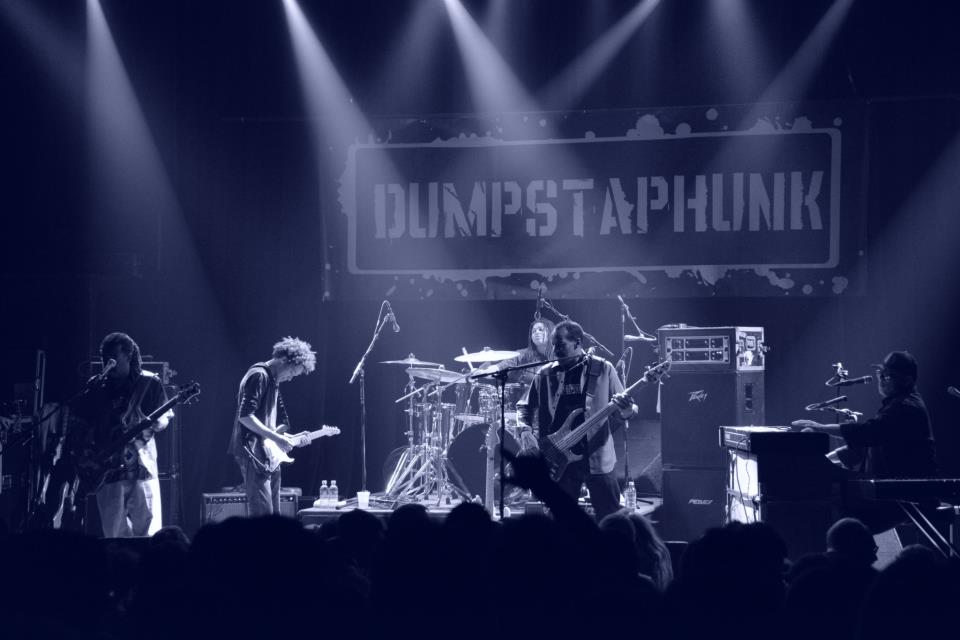 Ian: It's a two-hour radio show, these guys out of Montreal. Every Friday from midnight to two A.M. they do a funk, hip-hop, afro-beat, vibe kind of show that just always schools me on a bunch of stuff that I hadn't heard. You can go back to their back catalogue, on their website, and see everything they've played. It's cool to go dig and find new stuff through that. And it kind of determines where my Ipod goes next.
GW: So you guys hit the road pretty soon, in a few days I know you have a show in Westchester, NY, are you guys doing a lengthy summer tour or is it mostly one-offs, jumping around to festivals?
Ian: Yeah it's a lot of festival hopping. Thursday through Sunday type stuff. The occasional long-ass drive in between. We're doing Westchester this weekend coming up and then the next weekend we're driving up to Milwaukee, Cedarburg, Wisconsin, then Grand Rapids, and then head home. Then we fly somewhere three to four days later. That's pretty much the schedule through August, when we're hitting Outside Lands and then in early august it should be a lot of record support gigs. But it's pretty much festival stuff on the books right now. We're heading to Australia in October, do some festy type stuff down there. It'll be this bands' first time down there so that's good. But the driving for days and days will come in the fall.
GW: Good old Fall tour.
Ian: Should be killer
GW: So that's July thirtieth?
Ian: Yeah, July thirtieth.
GW: So in Australia, speaking of international markets, I caught your shows on Jam Cruise this year, which is a wild time, my first time on the boat (Ian laughs), pure madness really. What was it like performing on a cruise ship like that, where you're living, eating, and breathing with the fans and other artists and how does it compare to your local gigs like Jazz Fest?
Ian: Yeah, I was going to say Jam Cruise is like a floating Jazz Fest, except you don't have to drive to the gig. There are shows from noon, I hear there are shows before noon but I'm not a part of any of those, and onto five in the morning, which is the same schedule as Jazz fest, basically. But the boat is its own entity, because you're just there. As my good friend Skerik says, "Jam Cruise, it's the festival you can't leave," which sums it up perfectly in the best and worst terms of it all. It's awesome being able to stumble over to the next room and catch one of your other boys' bands playing, and holler at a bunch of fans that are heading your way or going to the show you're trying to see and they say 'go check it out' and six hours later it's still raging.
GW: It's definitely an experience. So you guys will be on the next one, in early January?
Ian: Yep
GW: Cool. Going back to Jazz Fest and New Orleans, I get down there two or three times a year with the band I work for, and it always seems crowds and spirits are always high and people are having a good time whether we're at Tipitina's or the Howling Wolf, and to me there's something about it that's different than the rest of the world, the rest of the country, that's hard to put it into words, but can you try to do that, say something about it, what it means to you?
Ian: That's a good question. New Orleans means, it's just as easy to say it means home to me, but so many other people get here and feel at home, which you can't say about anywhere else, basically. I don't know if it's the vibe of the people or good food everywhere that makes you feel at home, but that's what it is. It's home to everyone. You get down here and you say 'I am meant to be here,' and there aren't many other places on the planet where I feel like that. I don't know. That's all I got for you on that one.
GW: Next time I'm in New Orleans, if you could recommend one place to eat before I go catch some music, like Walter Wolfman playing somewhere, or something like that, what's one of your favorite local spots to grab a bite to eat?
Ian: It's not quite dinner, but Hansen's Sno-Bliz is the shit. You've heard of snowcones probably, but this is the real deal New Orleans' inflated richness, over the top snowball shop, but you've got to get over there before seven.
GW: Why's that?
Ian: Because they close at seven. And it's hot as hell during the day so that's the ideal time to go get one. But that would be my recommendation spot to go check out and then from there ask me again after you go.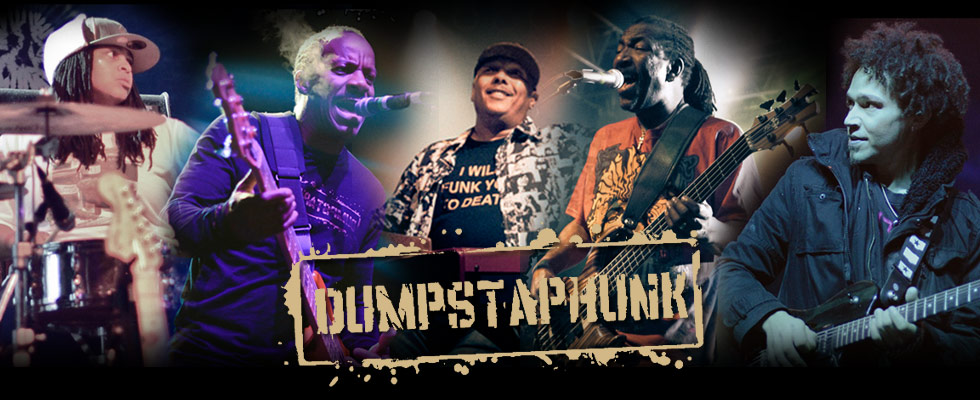 GW: Ok, I will. Do you play a certain type or brand of guitar more than anything else, and do you mix it up in the studio compared to live shows
Ian: I generally play Telecasters, but I have a Strat. In the studio I'll try out different amps and guitars. I got a new Telecaster about a year ago that I've been playing pretty hard as far as road stuff, and I think I got that one when we were pretty much done with the new record, so I might have been on the new record somewhere but I was pretty much using my old Telecaster and a Stratocaster on the record this time. I definitely like some sound experiments but I usually lean towards Teles and Strats. I want a Starcaster but they're hard to find. Ebay is not helpful on that one.
GW: My last question, really, I don't know if you watch basketball…
Ian: I sure do, I saw that beat down last night.
GW: Me too. What do you feel for the rest of the series?
Ian: In short, I wanted to see Lakers vs. Heat. I'm not a Lakers fan and I'm not necessarily a Heat fan either but I'm not a Heat hater. I am a Pelicans fan, which is an unfortunate name we have now (laughs) but my suggestions were the Bounce or New Orleans Basketball Saints. But I was outvoted by Tom Benson.
GW: He does kind of have the final say.
Ian: Yeah a little bit. As far as this series I was looking forward to San Antonio vs. Miami because it's going to be a hell of a chess match coaching wise, and winning experience and pedigree versus straight talent. That being said that game last night was rough, but I don't think it's an indicator of how the series is going to go. I think it's going to seven, it looks like. I'm going to say Miami, because I somewhat believe in Lebron's potential to go off and control the game like that. It's going to be fucking tight. I know that.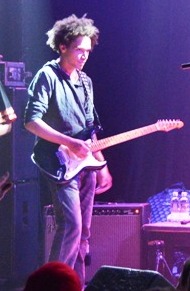 GW: That's all we can really ask for. So if New Orleans ever had the chance to change their name again and the Utah Jazz name was available, do you think it would be a good one?
Ian: I would be good with Utah not being called the Jazz, but I don't necessarily want the name back. It is kind of ridiculous that that's their name. But the New Orleans Basketball Saints, with black and gold uniforms, you know how they call them the New York Football Giants, well there you go. New Orleans Basketball Saints. I was going to say my other idea was the New Orleans Projects, but we don't really have projects here that much anymore. I have a few better names than the Pelicans, that's the moral of the story.
I don't know if you know this, but the Pelicans were a minor league baseball team from the late 1800s-1950's, which is the history behind the name but it doesn't really make me feel better.
GW: From what I read Benson was really eager to out that name to use.
Ian: Yeah, he really was. No matter what anybody said he was going to use that.
GW: It's good that he's doing what he can to keep the team down there, but the name is a little off.
Ian: I'll take the name Pelicans over no team at all.
GW: Well cool, Ian, that's about all I have for you. Thanks for everything. I'm looking forward to seeing you guys next time you pass through Colorado.
Ian: Yeah, I've been riding around picking up gear with my dad this whole time so he's been getting a kick out of listening to this.
GW: Hey, tell Art hello for me.
Ian: All right man, we'll catch you next time in that area. We'll be out there the Fourth of July, Telluride or somewhere.
GW: Cool, I'll try to catch you guys. Take care.