Grateful Web recently had a chance to speak to Jason Isbell, front man for the 400 Unit and former Drive-By Trucker.  Jason reflected on a very successful 2012, touring with Ryan Adams, a new acoustic release and his plans for 2013.
GW: This is Dave Papuga with Grateful Web, and today I have the pleasure of speaking with Jason Isbell, front man for Jason Isbell and the 400 Unit, and former member of the Drive-By Truckers. How's it going today, Jason?
JI: It's going very well. Thanks.
GW: You mentioned that you are currently working with your fiancé, Amanda Shires, on her new record.
JI: Yeah. She's about to finish up. We're down in Athens, Georgia at Chase Park (Transduction) working on a master, and it's been great, it's been fun. I think it's going to be a good record.
GW: 2012 has been a huge year for you. You've played a slew of shows with the 400 Unit, solo shows as well, toured with Ryan Adams, you've got a live album dropping next week, you've taken the plunge into sobriety, gotten engaged and your song "Alabama Pines" was voted Song of the Year by the Americana Music Association. Have you had a chance to reflect on all of this and say to yourself, "right on, what a fucking year I'm having!"?
JI: I think so. I try to appreciate things as they come, that's for sure. And that's helped out a lot- not being drunk all of the time- that's really been good with helping me to notice when things are going well. It's been a great year! I've had a whole lot of fun, and I've felt good- I've been healthy this year. Yeah, it's been great! I've gotten to know a lot of people who I feel like will be friends for a long, long time. It's been a good year.
GW: You've also recently moved from your native Alabama to Nashville. I realize, with your schedule, you probably haven't had a lot of time to settle in, but how is Nashville treating you so far?
JI: I like it a lot. There's a lot to do- a lot of movie theaters, a lot of bookstores, a lot of good places to eat- that's what I'm really into when I'm not in the middle of a musical project or on tour. And I feel like all of my friends are moving into Nashville at the moment, and most of my business is done there- my manager and my booking agent are there now. And Amanda's there- I couldn't really ask her to come down to Alabama and have to drive back up to Nashville when she has to do some session work. It's been really good. It's a good town.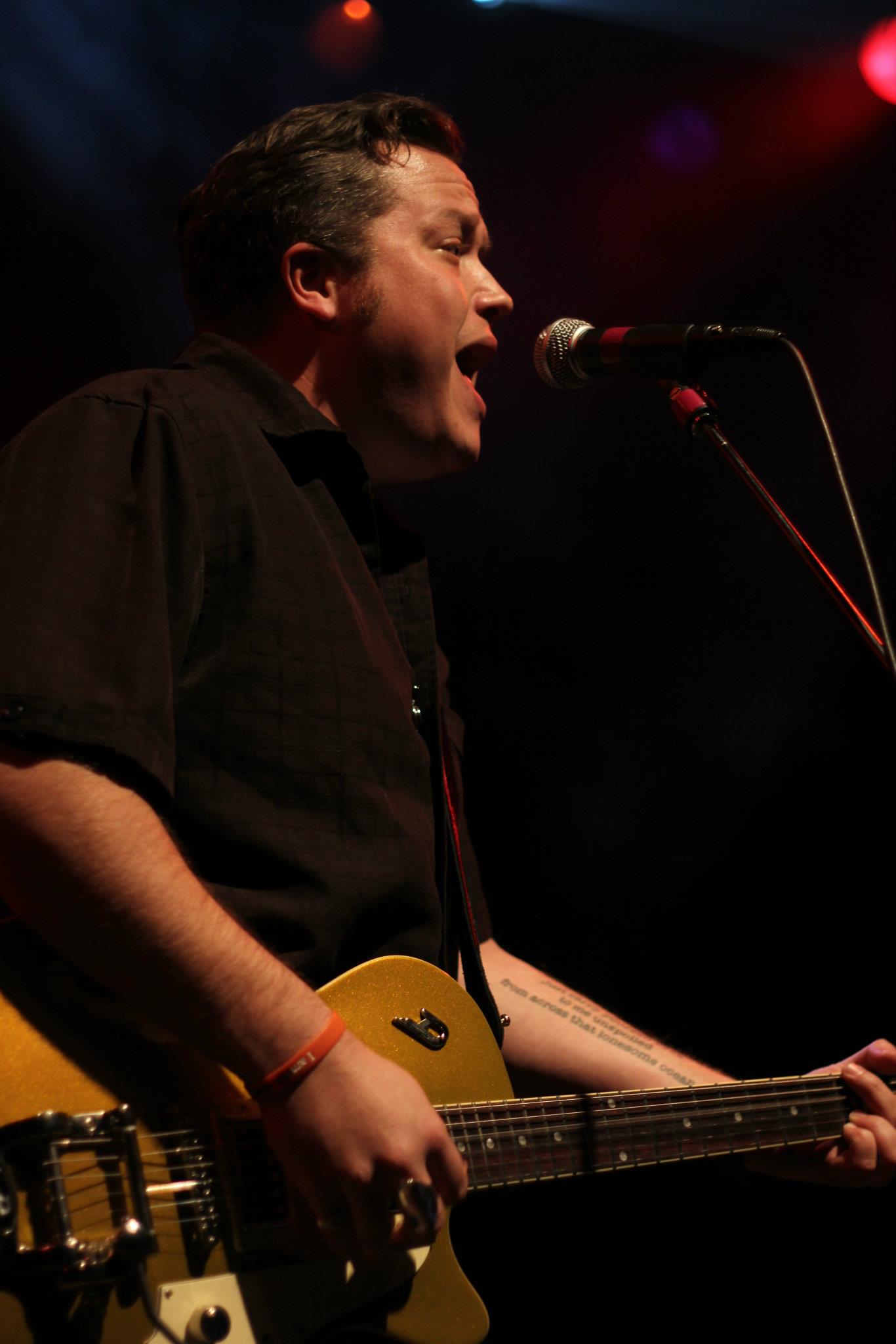 GW: Are you living with Amanda at this point?
JI: Yes. We've been living together for about six months now.
GW: How did you two meet?
JI: We met…let's see…I saw her play with Billy Joe Shaver on Luke Wilson's birthday. I think it was, like, his 30th birthday- so that tells you how long ago it's been. It was in Austin during the ACL Festival. She was playing with Shaver…and I didn't talk to her or anything, but I watched her play, and I thought she was pretty cool. About eight or nine months after that, she came through Athens with a band she was playing with then- The Thrift Store Cowboys, from Lubbock, and I just happened to stumble upon them at a club show in Athens while I was out walking around. I think we met then, and we've known each other for about 10 years now. We stayed friends until it developed into a little more than that.
GW: Any plans to start a family?
JI: It's kind of like having a dog- who will take care of it? If we get to the point where we're making enough money to travel comfortably with a kid, or some kids, on the road, then it'd be a good thing. I would like to have a family at some point in the future; I just don't want to have to leave them at home by themselves for months at a time.
GW: Absolutely. You're looking at nanny costs and all kinds of good stuff like that.
JI: Yeah, and I'm not going to put them in a van. If we get a couple of buses and can tour pretty easily, it would be all right, but I don't want to be absent.
GW: On tour with Ryan Adams, you garnered a considerable amount of praise from both Adams and the audience alike. A lot of people who weren't fans initially discovered you on that tour. What was it like to be on such an intimate tour with Ryan Adams?
JI: It was really great. We had a really small crew- just Ryan and I and a few other people traveling, most of the time, on the bus. It was good. He's been sober for a few years now, and it was a good thing for me to be out traveling around with him. We spent time doing stuff you would probably imagine 15 year olds would do if they were on a tour bus riding around. We played some lazer-tag, went to some theme parks, went shopping for heavy metal records and comic books, and did a lot of that kind of stuff to kill time and keep us occupied. It was great! He's been really, really good to me…and his crew…they all treated me, not like I was the opener, but like I was headlining the show; they helped me out a lot and it was a really special time for me. It was a really nice thing to do, and I got to play in front of a lot of people who hadn't heard of me before, but also people who were ready to hear what I had to say. They felt that if Ryan believed in me enough to bring me out on tour with him, then there would be something to it for them. It was very beneficial for me, as far as advancing a career and getting more people into the music, and at the same time, it was a whole lot of fun, we got along really well.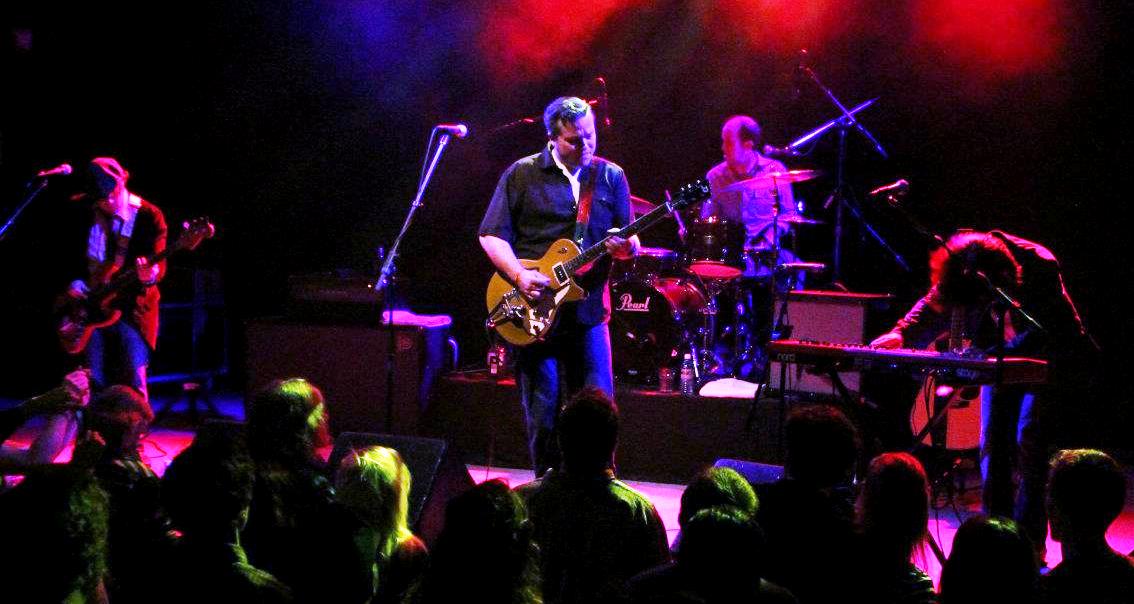 GW: I'm sure it was mutually beneficial for Mr. Adams, as well. He definitely had a lot of nice things to say about you.
JI: It seemed like he had a good time.
GW: On the opposite end of the spectrum, as far as bands you've played with this year, you did a show at Carnegie Hall with John McCauley and Friends (John McCauley of Deer Tick). Those guys are pretty wild. Would you tell us a little about that show?
JI: It was real professional. I imagine they went out and got pretty wild when the show was over. But while I was there everybody was working and trying to enjoy each other's music. They definitely remind me a lot of where we were with the Truckers when I was 22-23 years old- raising hell and always looking like shit, feeling like shit. But they sound great!
GW: It's amazing that they can pull off such great shows following their pre-show rituals.
JI: I don't know how any band does it, to tell you the truth. I'm getting to the point now where I look back on it and think that I must have played some terrible shows that seemed like they were going great to me.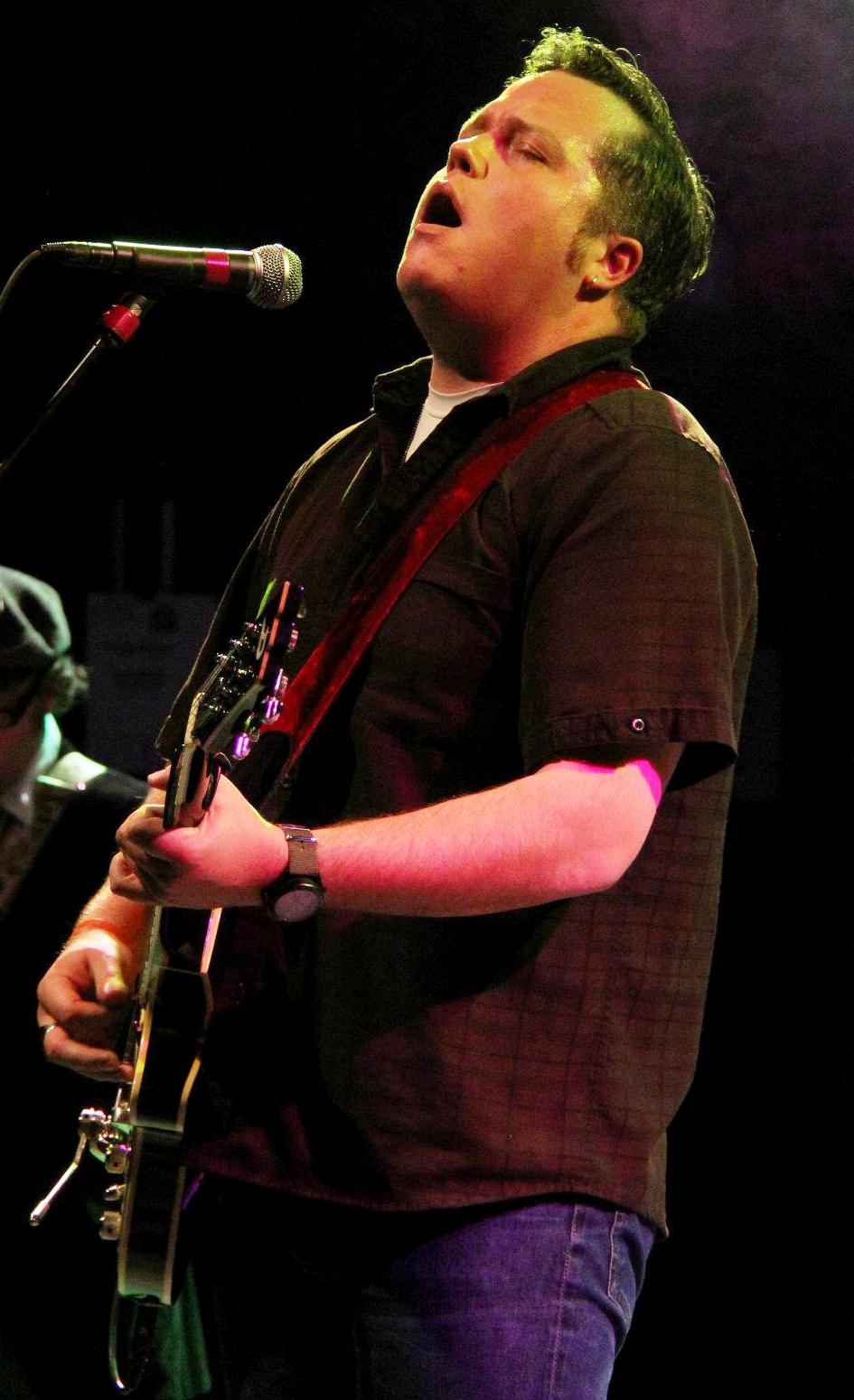 GW: Not necessarily. It seems that in an artist's career, they have a good block of time in the beginning where they can get away with stuff like that before it gets weird.
JI: Yeah, while you're young, you can do stuff like that, pull it off. Every time I've seen them (Deer Tick), it's been a good show.
GW: They definitely put on a hell of a show. I was going to draw the parallel between Deer Tick shows and Truckers shows, the general magnitude of the performance, and a good, rowdy crowd.
JI: There really isn't that many real rock and roll bands left anymore. That experience used to be a real easy one to find compared to what it is now. Now there are just a few bands that you can go see, where everyone gets rowdy and raises hell and plays real loud and has a good time. It just doesn't happen as much as it used to, it seems.
GW: Rumor has it that you have a new acoustic-based album in the works.
JI: I haven't started recording it yet. I think I'm going to do that in February, probably out at Ryan's place in L.A., he's got a room at the Sunset Sound. I've got most of the record written. Since I'm not recording for a few more months, I'm sure I'll add at least three or four or five songs that may or may not get used, but I could, I guess, go in and make one right now, if need be, but I'll do it in February. Should be out by next summer, I guess.
GW: Ryan Adams will produce the album?
JI: Yeah, I think so. That's really all of the details that I'm at liberty to share about it right now, but I think that's what the plan is at this point.
GW: And we can expect some solo acoustic dates to follow that up next year?
JI: Probably so, that would make sense. I would imagine I would do some of those. I'm not going to stop touring and playing with the band altogether, but I would imagine I'll do some solo acoustic stuff around that too.
GW: The rest of this year has you touring up until about Christmas. What do you have planned for after the New Year?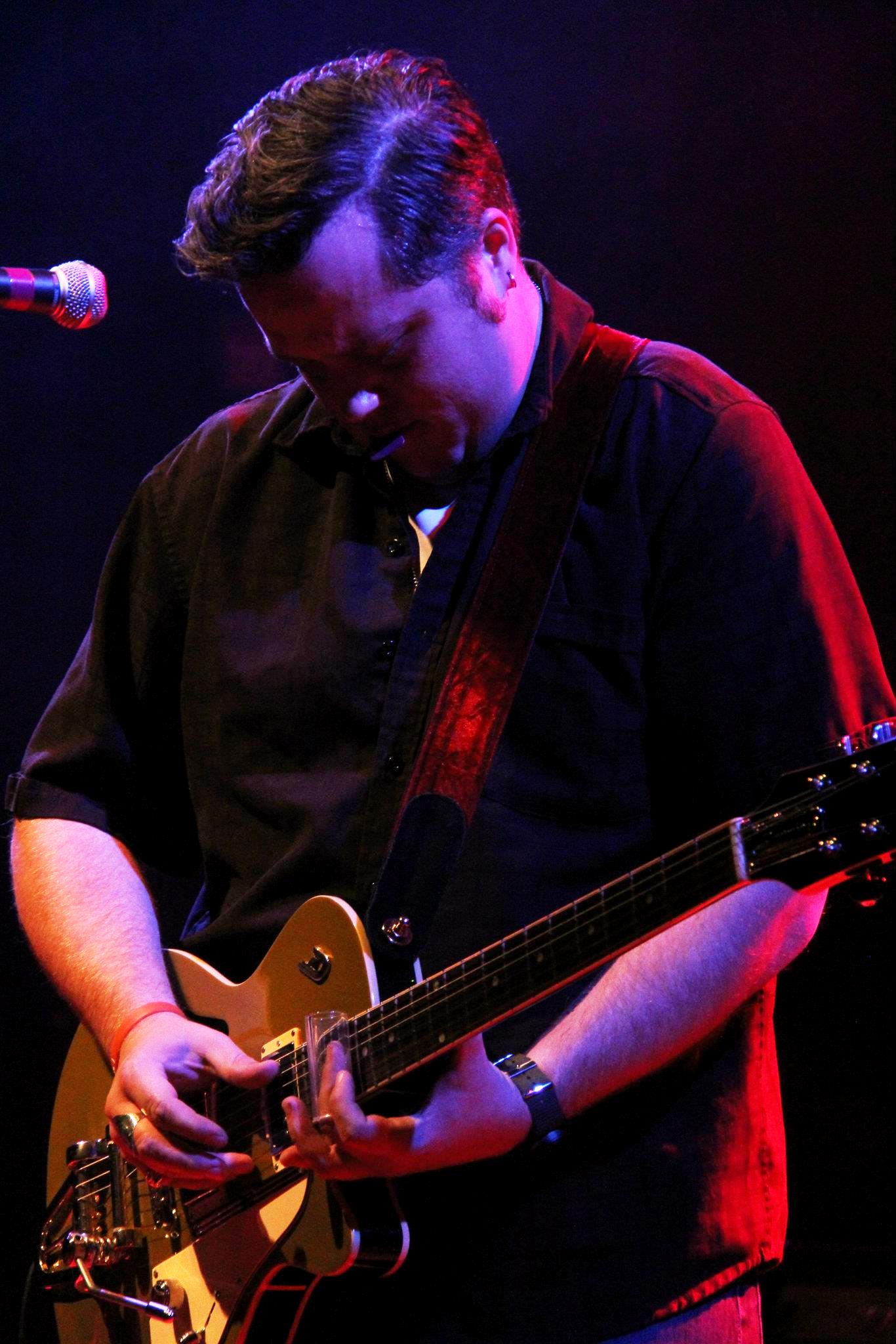 JI: We're doing the Cayamo Cruise in January with a bunch of good songwriters: Hayes Carll, Richard Thompson, Buddy Miller and Lyle Lovett…a lot of great singer-songwriters on that trip. Then we'll record in February, and then at the end of February we'll get married and go out of the country for a few weeks…a little vacation.
GW: Good for you, you've earned it. I got a sneak-peek of the new album, which comes out next week, and I've got to give you props, man. Excellent album, loving the horns in there. I'm excited for the rest of the world to have a listen when it drops next week.
JI: Thanks!
GW: I've found a reasonable amount of your shows for download on the internet- some with reasonable sound quality, but it is nice to have something to listen to that is so crisp.
JI: Sometimes I don't like to let people tape shows for that reason- because of the sound quality, and also because it's intrusive sometimes for folks to set up all of their gear- if someone's going to get a good recording, then they're going to have to, like, rope off an area in front of the soundboard. You know, they get all snippy about people getting too close to their gear and it takes the whole rock and roll atmosphere out of it. But after this live record comes out, I think I'm going to let people do more of their own recording. I just wanted to get a good, consistent sounding document of what the band is right now.