The Grateful Web's John Schumm recently spoke with Galactic guitarist Jeff Raines about the bands' tour this summer, including a special triple bill with Greensky Bluegrass and Railroad Earth at the beautiful Red Rocks Amphitheatre. While on the phone, he answered questions about his favorite local New Orleans' spots to eat a Muffaletta, the origins of the band, and how Galactic's history can't be summed up by just one album, in addition to plans for future singles recorded in Jamaica, and the status of vocalist Corey Glover's reinvigorated Living Colour performances. Galactic has been one of the hardest touring rock bands in the country for nearly twenty years, and their knack for intricately extended shows and the ability to keep things new and different for the fans has garnered them billings all over the world.
Grateful Web: This is John Schumm with Grateful Web here with Jeff Raines of Galactic. Thanks for joining me, Jeff, and taking time out of your schedule. Could you give us a brief history of how Galactic came together?
Jeff Raines: We were all sort of college students in New Orleans at Loyola University and Tulane. We were all playing in small bands and trying to get something going and kind of fell in together with our similar tastes in music. You know, The Meters, the famous New Orleans funk band definitely being our earliest and most profound influence. We kind of became a Meters cover band. We were playing a lot of Meters shows, playing at frats and fraternity parties, and getting little gigs opening up for people. And it kind of just grew out of that. And by the time we were juniors and seniors in college we had become a sort of popular New Orleans rock party band. We had a big horns section, doing a lot of PFunk tunes and Ohio Players and stuff like that, and then we started thinking about making a record, and at some point we kind of pared down to more of a five piece band, much more like what the original Meters had been like, instrumentation wise. And we made a record here in New Orleans.
We had all pretty much graduated and hit the road at that point in 1996, or 1995. And from that point on we got in the van basically and just started touring the United States and kind of built a following in a very grassroots sort of way. We have had various record deals over the years but really, we've gotten any recognition nationally by going out and playing shows pretty much anywhere and everywhere, if that was possible. So we've toured for I think seventeen years now at this point, and feel fortunate to have had the longevity and success we've had. That's a little synopsis, I guess, of our history.
GW: Great. So you moved to New Orleans from, was it Washington DC?
JR: Yeah, right outside Washington.
GW: So you moved down there for school, was music already something you knew you wanted to do with your life? What exactly did you move down there to study?
JR: I came here to go to music school, actually. So the bass player, Robert, and I grew up together and we had our first band when we were in like 8th grade, you know, we'd play talent shows and stuff like that. And we were both interested in New Orleans music and we knew who George Porter, JR. was, the bass player for the Meters, and we knew some of the Meters material and so kind of by chance he got into Tulane and went there and I got into Loyola University to go to music school. The schools are literally right next to each other, so as soon as our sophomore year came we got an apartment with a music room and started the band back up, which we had kind of had since eighth grade, but this time we had decided to take it more seriously and actually get real shows and put together a real band. So Galactic really formed out of that. We had sort of always had this band throughout high school and we ended up here together, and we were like, 'let's just keep the band going.' So certainly we both knew we wanted a career in music and I always remember this one gig we had when we were juniors, and Walter "Wolfman" Washington had gone out of town and George Porter was running a band that had gone out of town, so we were sort of the only thing happening on Saturday night, you know, right around Spring Break or something, and we made like four thousand dollars, and Robert and I were sitting there at the end of the night thinking, 'holy shit, we can make money doing this.' It was sort of the first time we'd really made any serious money and it was definitely a moment I remember where I thought, 'we can really do this.' As we got a little success in college, things ramped up and we realized we could maybe have a career.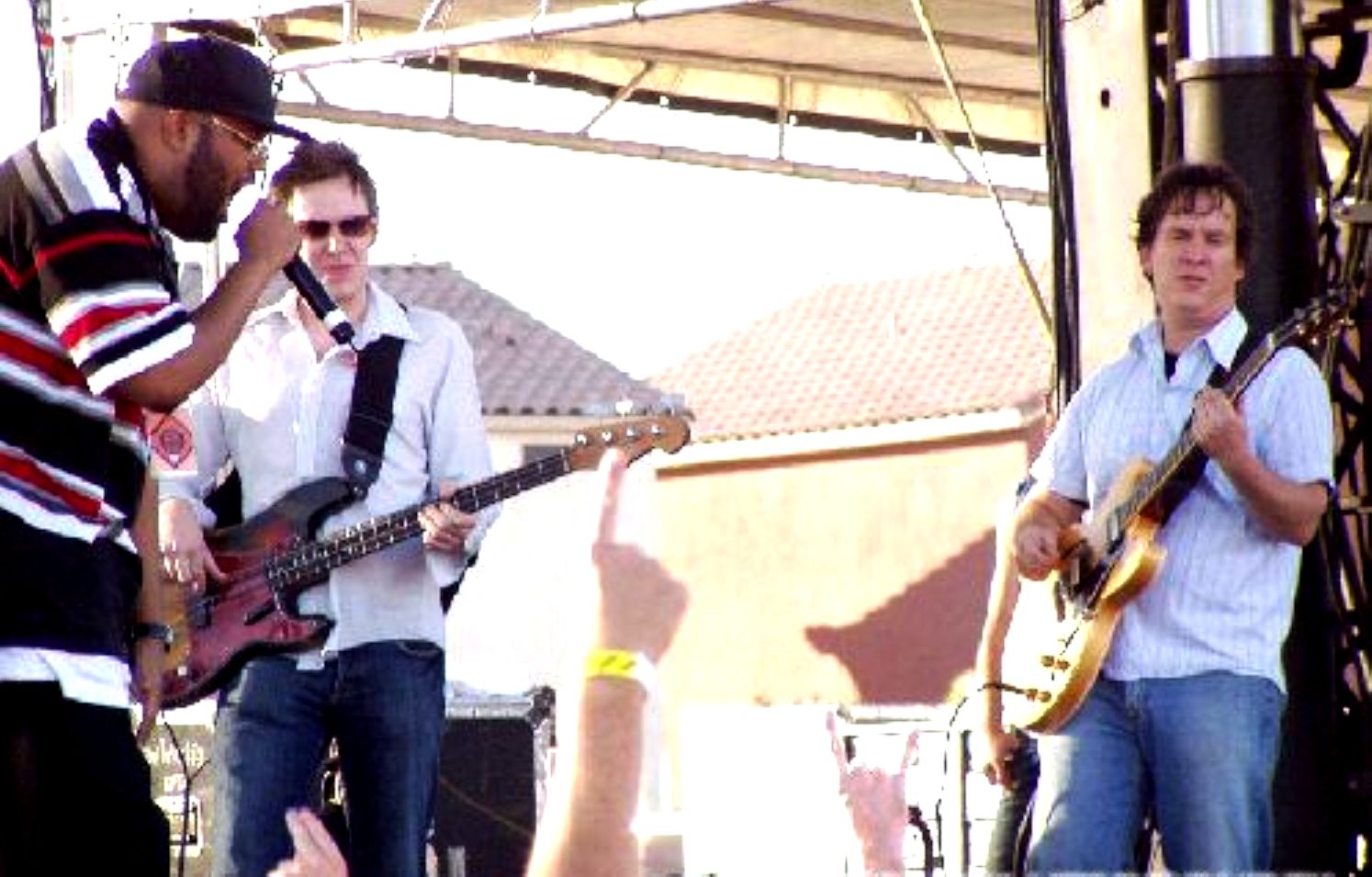 GW: A lot of people say you're predominantly an instrumental band, but it seems there has always been a vocalist on albums and tour. The first time I saw you guys was primarily instrumental, and the second time I think you had Chali 2na (Jurassic 5) and Boots Riley, and then most recently Corey Glover of Living Colour. What's it like having these wide ranging vocalists from different corners of the musical spectrum and how does it change having one tour with Chali 2na of Jurassic 5 and then another tour with Corey. How does it change what you're doing as a band?
JR: Well, you know, we've always looked at the fact that we are able to work with different singers as a huge benefit. First of all we always want to deliver an impacting show. Doing instrumental music for two and a half hours, while we like to do that, we feel like you can lose the audience, or the show becomes sort of one-dimensional. When we're looking at our live show, we always bring something vocally to the table. That's definitely very intentional, and we are in this situation where we can switch around a little bit in terms of vocals. Corey Glover's been doing the shows for like two years now, so we haven't really been changing that much, but certainly we've always looked at it like, 'what can we do that's different?' We've played a lot of shows, obviously, and we work a lot and want people to come back and see a difference every time instead of them thinking we just play the same show every time. We'll play in front of the same audiences at Summer festivals as we do in the clubs in the winter so we are always trying to bring something different to the table, and I think switching up vocalists and being able to do different things like that is one way we've sort of had success. You know, just keeping the show fresh for ourselves as well as our audience. And plus, it's fun, you know, seeing what these guys can do sometimes (laughter). It's certainly fun for us. It's like 'hey, we should try this song,' and he just knocks everything out of the park. This guy can do anything without sacrificing his talents.
GW: I just recently, about a week ago, was working a gig with JJ grey & Mofro in Aspen and Corey was there doing Dark Side of the Moon, some sort of interpretation with Bernie Worrell and some other people, but I also read that he's getting back with Living Colour. Is that what he's doing right now?
JR: Well they are touring for the twenty-fifth anniversary of their seminal record that had some of their most famous songs on once they went big before they broke up. They toured Europe for a bit, now they're doing shows in the states. They're doing really well. Playing material people want to see, obviously. So he's spending a lot more time with Living Colour.
GW: You guys are going to be playing Red Rocks, with Greensky Bluegrass and Railroad Earth. Three bands, three different styles of shows. What is it about the combination of the three bands that are going to make the Red Rocks show on July 12th out in Colorado a memorable experience?
JR: You know we always hate to do co-bills with a band that's similar, you know, electric rock bands that are similar to us. When this show came up we were like, 'wow, this is a very, sort of eclectic, interesting bill, and that was a really big deal for us, one, because it's in front of a different audience that might not have heard us for a few years, or ever, which is always great, getting in front of new people, obviously. And it's sort of an interesting show, you know? So we were all very excited to do the show, and playing Red Rocks is always sort of interesting, with the stage and everything, but we always look forward to playing out there, for sure, and it's more unique than a lot of the bills we've had out there before.
GW: It almost kind of feels like you're out at a summer festival with multiple bands across stages, it feels like that with the differing types of music that each band brings. I know you guys are going to be playing the Fox Theatre here in Boulder also, as a combo package for fans that buy tickets to Red Rocks, and I can't tell you how cool it is to see you guys playing Red Rocks one night and then a smaller club like the Fox the next night. What are your favorite types of gigs to play? Clubs, amphitheatres, cruise ships like Jam Cruise, festivals?
JR: I always like the fact that a year of touring is sort of broken up. We'll play clubs, obviously, from New Years into the spring, and that leads into outdoor stuff. I really love the fact that we're not stuck in nightclubs all year but also playing the big outdoor stages, we used to kind of dread as a band, originally, but now with years of doing it I really enjoy playing on the big stages because the band is really clicking and it's going at 100%, so it's very fun t play those big outdoor stages that are the size of a small skyscraper or something. I'm starting to like that a lot more actually.
GW: Going over to the studio side, is there one album you guy have done that kind of defines the band better than others or does it kind of change every album as far as defining where the band is at that point in time?
JR: Well making albums is sort of an opportunity to challenge ourselves, and our audience. We've always tried to make albums that have different access, to which we've had varying degrees of success, but varying degrees certainly. The record we made two record ago, Ya-Ka-May, and was sort of our homage to New Orleans, you know some legends and some younger talent from here, and that comes to mind first, with a question like that, but no, all of the records are hopefully very different, and you know, sort of portray different sides of the band and they're all kind of snapshots of what's happening in terms of us at that moment or year.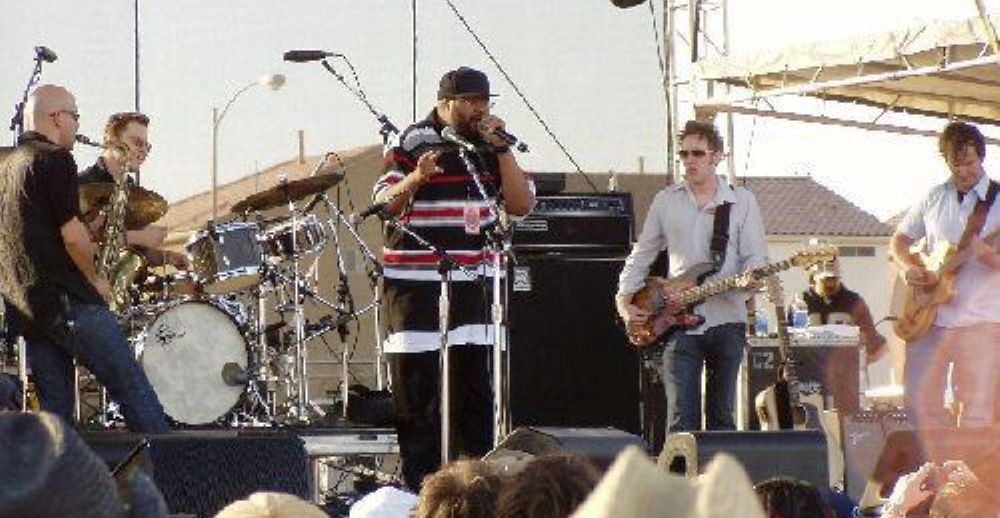 I think of our first album is definitely our introduction to the world but also, to a lot of our fans, their favorite record we've made. So I don't know, that's an interesting question. But I certainly think that they like the new record, just because. The music and sort of spirit of New Orleans is certainly very tied in with our identity and there's a certain part to that.
GW: Speaking about New Orleans and the culture surrounding it, I recently did an interview with Ian Neville of Dumpstaphunk, and he told me that next time I get down there that I need to get a Hansen's Snoball. If you could recommend one place to go next time I'm down there to get a bite to eat, what would you say?
JR: Well lately I have been lately sort of obsessed with the Muffaletta, which is a local sandwich that has sopressata, ham, salami, you know all of these Italian meats with cheese and there's olive tapenade or olive salad. There's a place in the French Quarter which is the iconic Muffaletta called Central Grocery, and I would definitely take you there. There's also a place called The Butcher, which is sort of a newer place where the young chefs are. And they're putting out an extraordinary Muffaletta right now at this place. It's behind the restaurant Cochon. I would actually send you to either of those places.
GW: Cool.
JR: It's like, a gas, you know? And unique to the city. It's sort of the Italian immigrant sandwich here, and it's not like a Po-Boy at all, it's a totally different horse.
GW: Sounds amazing. Last couple of questions. If we were to look on your Iphone or Ipod right now while you're hanging out at home or on tour, what would we find you listening to?
JR: I have a very diverse; I listen to a lot of different stuff. On my Ipod right now I know there's a lot of R.L. Burnside and Steve McCall, for some reason. I've been listening to a lot of that recently. I run with my Ipod, so try to listen to other stuff that's, I've got the new Portugal the Man record on there, which is really great. Let me think. It's very diverse. You'd probably think I'm schizophrenic if you looked at what's on my Itunes at this very moment.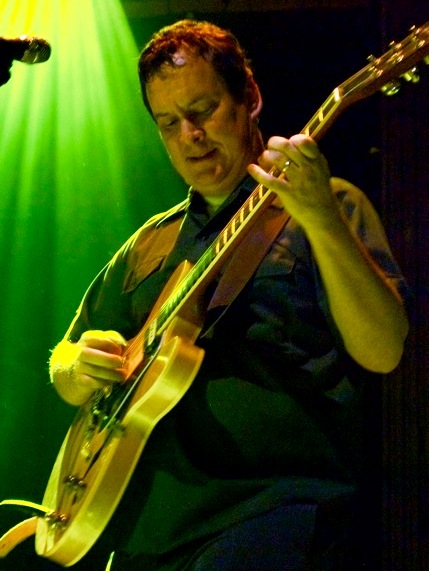 GW: I've recently been ending interviews for predictions for the NBA Basketball Finals. I'm not sure if you watch basketball or not.
JR: I have been watching.
GW: Cool. So game six is tonight with the Heat trailing San Antonio three games to two. What do you see happening in the series tonight, and overall?
JR: I still feel like the Heat is going to pull it out. I'm not a huge Heat fan, but for some reason San Antonio over the years, they're not the most exciting team in the world to watch (laughs), so I've been rooting for the Heat, and I think they'll pull it out. You know, the game goes back to Miami tonight. Lebron is probably going to just take over if he has to. That would be my prediction.
GW: I agree.
JR: But they should be great games either way. I hope they're tight. It seems like every game of the Finals I've watched has been a blowout game. I keep seeing these games and saying, 'oh well.' But tonight should be a good one.
GW: While we're on that, what do you think about New Orleans hornets changing their name to the Pelicans?
JR: I thought it was a fine move on the Pelicans' part. I'm still trying to get my brain to say Pelicans. It's so bizarre that it was the Utah Jazz. It should be the New Orleans Jazz and the Utah Brigham Young, I don't know, we wanted to get the Jazz name back, that was what I was hoping would happen, anyway. Of all teams to get the name Jazz for their basketball team, Utah seems just totally bizarre, but I can live with the Pelicans. I think it's a fine name.
GW: So what's next for Galactic, in closing?
JR: We're working on a couple of singles we're going to release, instead of doing a full length album. We recorded with the band and Brushy One String in Jamaica. It's not mixed, or mastered, but the song is pretty much done on our end, but we need to sweeten it with various professionals, sonically. So you should look for Galactic to be releasing a couple singles. We're collaborating with various artists, Brushy One String, he's the master of one string guitar, who you can look up on YouTube, and he's Jamaican, and he's just killing. He's like a soul singer belter, he just sounds killer. I think our live show, we're going to change things up and try to do the live show and stage something for some shows in the fall. We're in festival warrior mode right now. We're flying out this weekend and going all over Canada. We have our eyes on the fall, and we've got some things cooking to hopefully bring a new and different show out. I don't want to give up too much of what I've got going on (laughs).
GW: No problem (laughter), sounds good. Well I will be keeping an eye out for the singles, and I'll be catching you guys at Red Rocks here in Colorado and at The Fox on July 12th and 13th, but thank you so much for joining me and taking the time to talk with the Grateful Web.
JR: It was my pleasure.
GW: We look forward to seeing you guys down the line and hearing what you put out.
JR: Awesome, I appreciate you taking the time.
GW: Thanks Jeff.