No conversation about the modern resurgence of Jamaican roots reggae would be complete without mentioning the influence of Jesse Royal. A man who is nothing short of the embodiment of why Jamaicans and lions so often go hand in hand, he has let his heart lead his career and brought his message of love and unity to all corners of the world. Over the past few years, his career has taken off in spectacular fashion. Performing to crowds so far away from his home town of St. James Parish and growing his fan base with every performance. After his set at this year's Cali Roots festival, we spoke with Jesse about a wide range of topics from his family ties, stereotypes that affect him, and his relationship with something very near and dear to our hearts, The Grateful Dead.
Grateful Web: You started your set at Cali Roots by walking out to a Grateful Dead jam. How did your love of them start and how have they influenced your own music?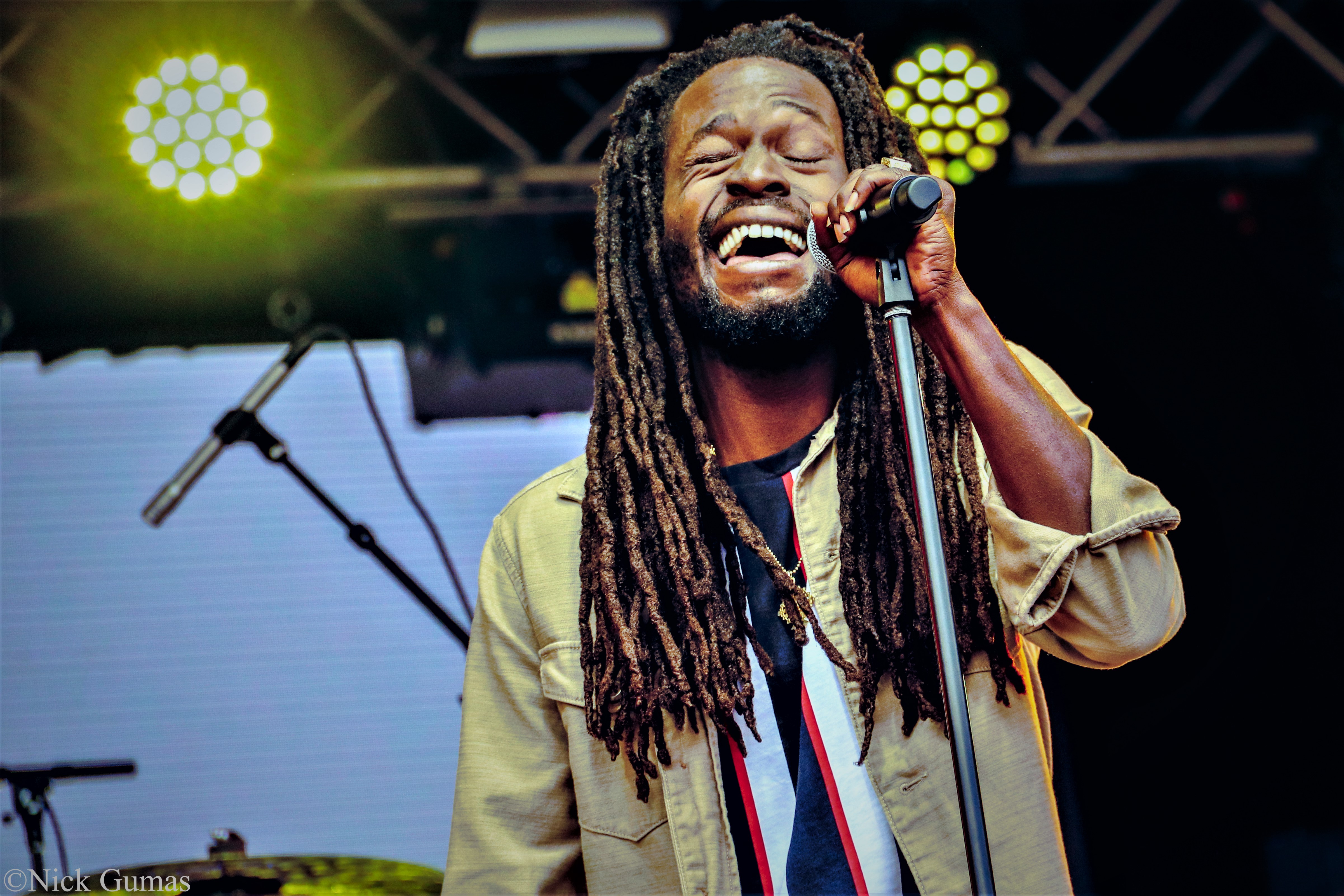 Jesse Royal: People all love music, and my tour manager is a huge, huge fan of the Dead and we listen to their music on these 17-hour rides on tour, so sometimes we like to warm up with their songs. And we have other songs that we warm up with, sometimes on these festivals, we don't get a sound check, so what will happen is we just play that to make sure everyone's good onstage, and then we get out there, but we keep chewing that down the street.
GW: How does it feel to be at the 10th anniversary of Cali Roots? Where do you see it's place in reggae history?
JR: Yo! Lemme tell you this, man. I love being a part of Cali Roots. Cali Roots is one of those festivals you want to be at. It's an amazing place and an amazing environment. The way it puts together the artists, everyone has good relationships with everybody. It's a good vibe with everyone that works here, and I'm honored to be a part of it. For them to be going ten years strong, bless up, and I wish them nothing but continued success, and I hope to be a part of Cali Roots for as long as I possibly can.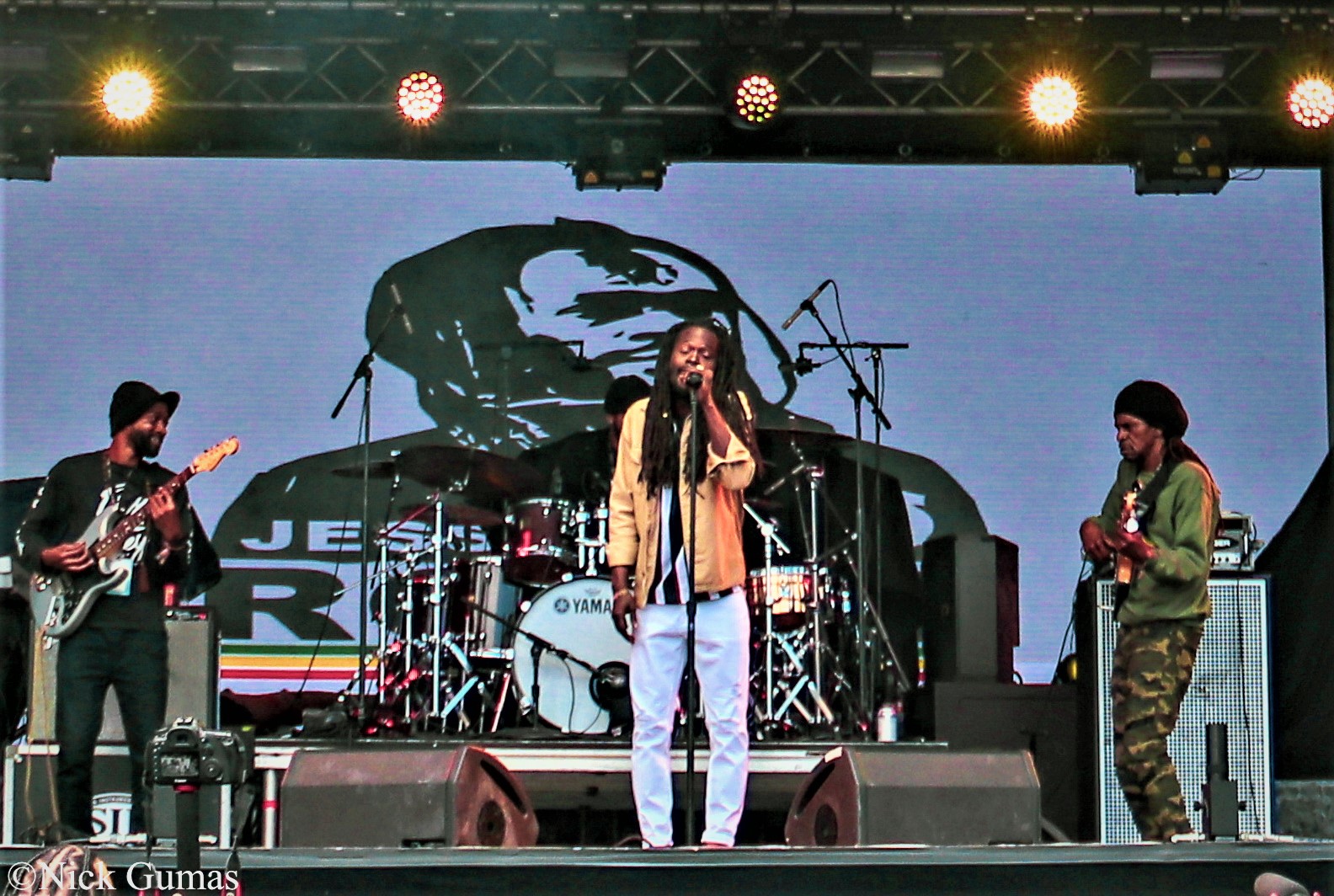 GW: You have spoken about your daughter being your inspiration since both her and your career were in their infancies. How has she been lately and what has been the most exciting part about your journey through fatherhood?
JR: She's doing lovely! She is the most beautiful thing in the world. Love her, love her, love her, love her dearly. She's doing lovely. The most exciting part is also the roughest because we have to do this thing here, so we have to be on the road, which means time away, which is one of the roughest things. Time with them is the sweetest thing, and then when you have to leave them is the roughest thing, but everything is everything, and she understands.
GW: With so many Jamaican artists here such as yourself, Protoje, Don Carlos, and Kabaka Pyramid, Cali Roots has a much bigger Jamaican presence than in many years past. How do you feel about Cali Roots' continued commitment to staying true to reggae's roots?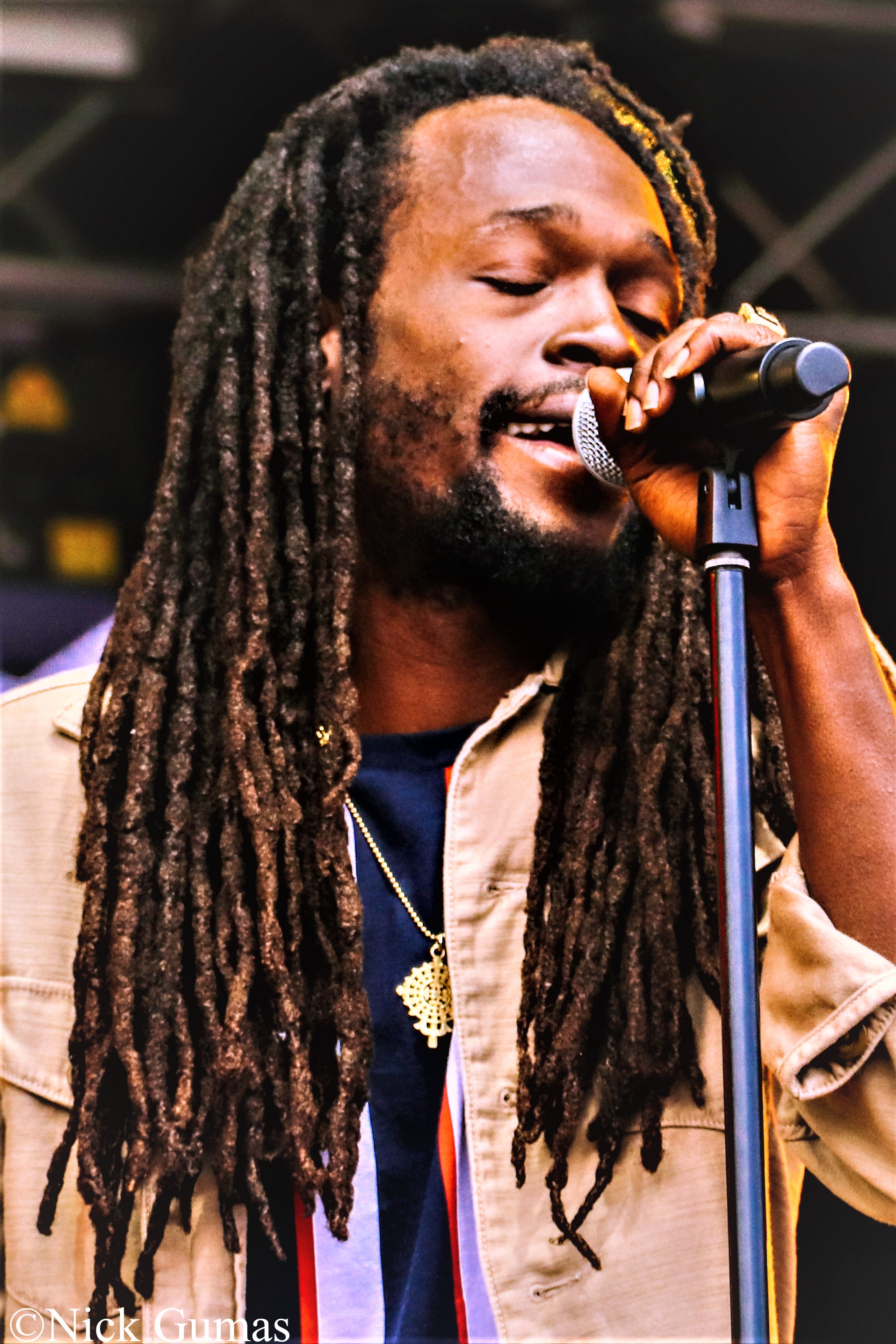 JR: I love this decision! As long as they get good reggae music and good musicians that can satisfy the appetite of their audience, I feel like they will continue to support us. They've always supported us, and I don't see that as something strange. It's only going to get better and better; the relationships are good.
GW: Where do you see the difference in reggae culture between here and Jamaica?
JR: It's different places, it's different struggles, it's different perspectives, so I try not to put one against the other, and I try to justify anyone's perspective on truth music. We in Jamaica, we walk a certain way, we talk a certain way, we have a different struggle, we come from a different lineage, we come from a different heritage, which makes our perspective of the music and what it is. You have individuals that were influenced and inspired by this music, but that doesn't mean that their perspectives are wrong. Everybody is right because we're all on the same team and the team is consciousness, and the team is unity, and the team is love and the team is bringing as many people together in the name of good as possible. You see how much bad is out there and you see how many people it can get, so we the good have to figure out the ways we can get people in the name of good and love and unity. So, Reggae comes from Uganda; it comes from Ghana, it comes from Kingston, it comes from Montego Bay, it comes from California, it comes from New York, it comes from Argentina, it comes from Hawaii. Wherever it comes from, and as long as it knows that we are all messengers with the same messages and we all have the same mission, Jah leads the way. Inspiration don't really have boundaries if you get what I mean. It would be foolish for you to think that the bird only enjoys the trees in Jamaica. There must be birds that enjoy the trees in Argentina, and there must be birds in Brazil too. So, the fact that you have birds around you shows that there must be birds out there, and that lets you know that there are other people out there that are also being inspired. So that's just the reality of life.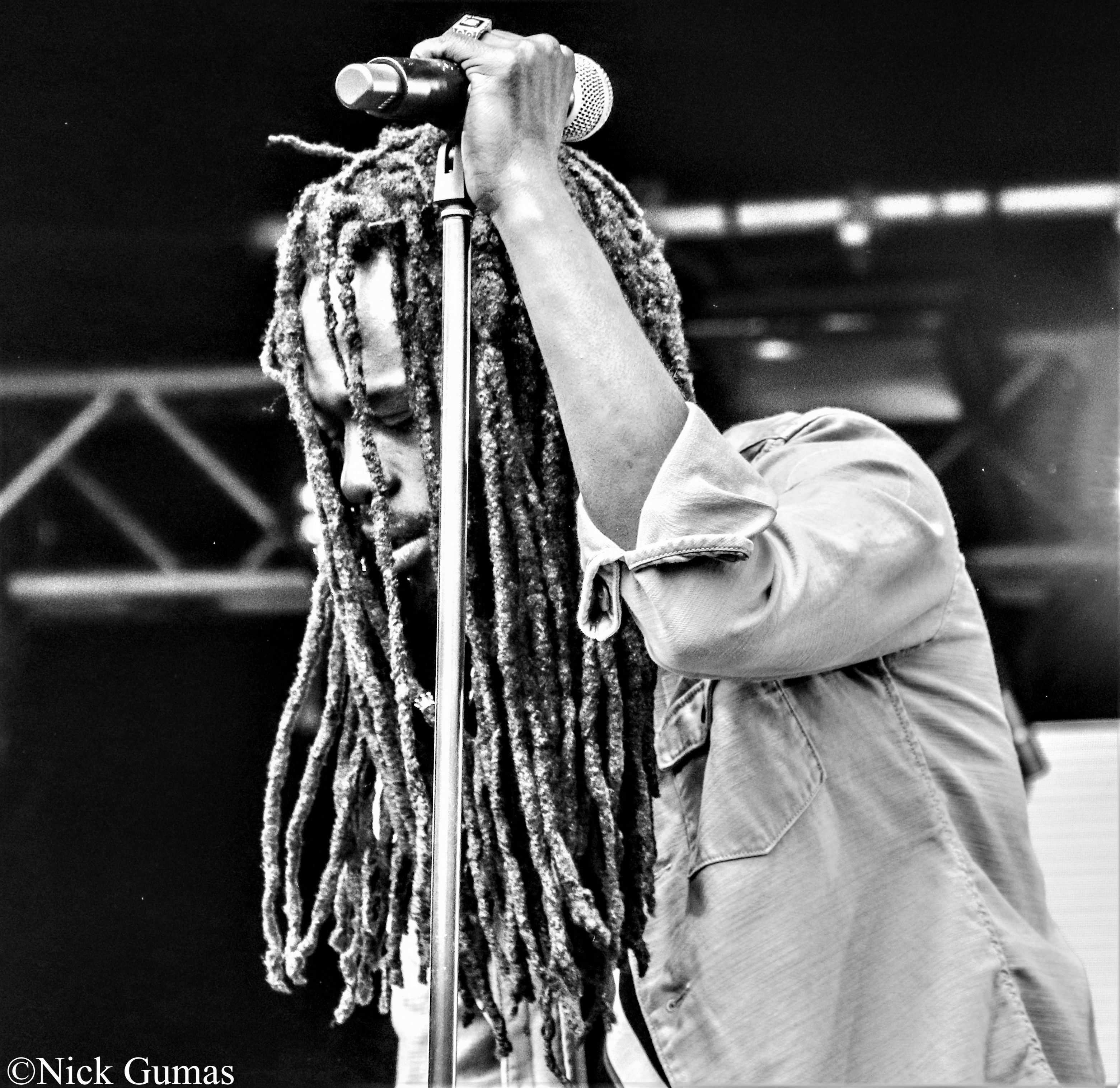 GW: Two years ago, when you played Cali Roots stage you performed on the pop-up stage, and this year, you played on the main bowl stage. How do you feel this reflects on the growth you have had in your career?
JR: Lovely, you know? Definitely excited to play the bowl stage, and we're definitely going to be moving to the next stage round. But yeah, man, as me say it's always a joy just to be here, you know, and we will continue to be here and to share our message and our vibrations and our energy with the people of Monterey and with people from all around the world, and the US that they have come from to enjoy and experience this lovely festival. We're just glad to be a part of it.
GW: I've seen you perform to big crowds at Cali Roots, and I've seen you perform to small and intimate audiences, and have seen how you give a very different performance tailored to your specific audience. How do you prepare for a show based on the kind of the venue?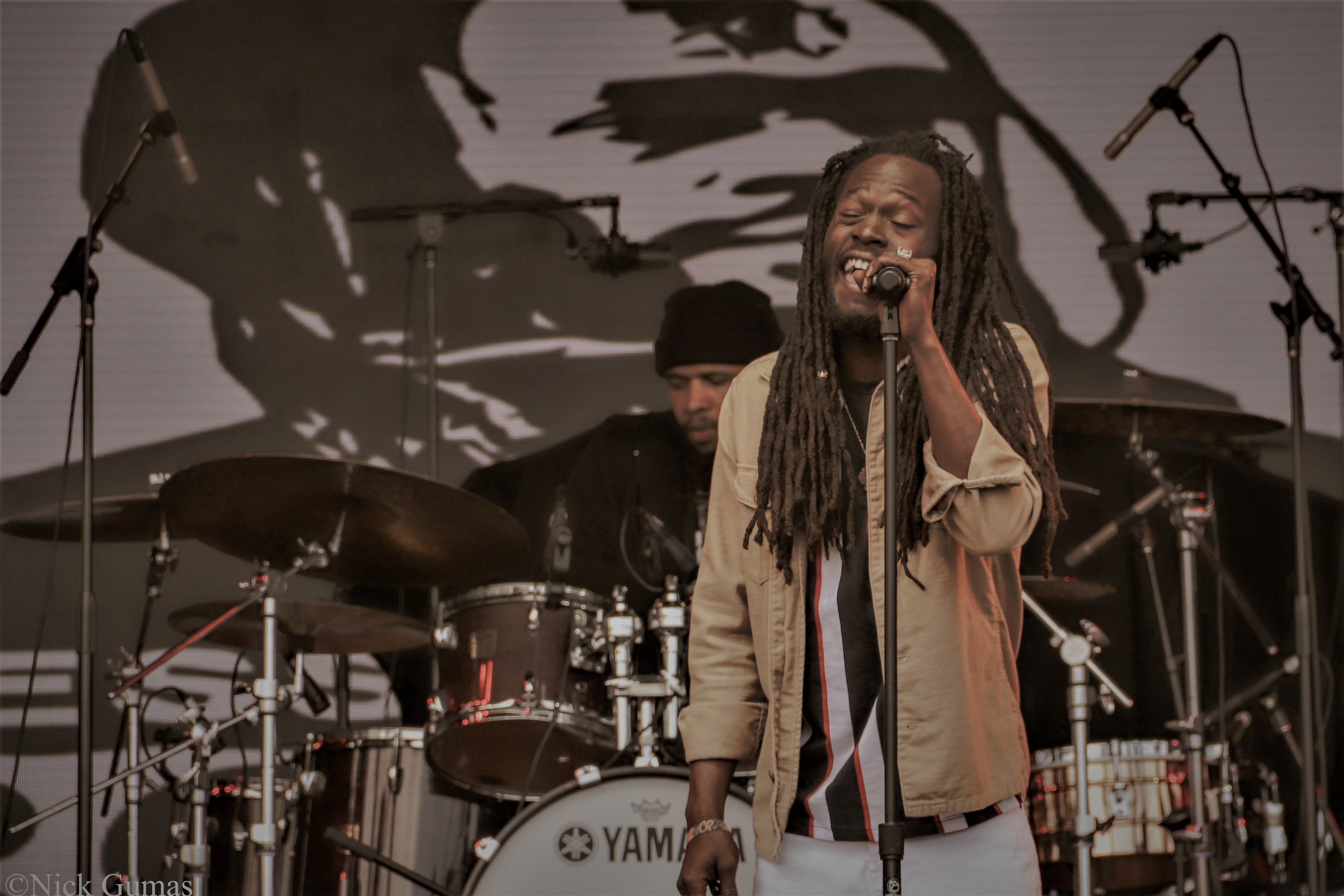 JR: Well, when the show is intimate, it's a little different vibe, you get to be a little bit more direct with people, you get to feel them energy and them spirit a little bit more, and the experience is a little bit different, but everything is special in its own little way.
GW: So being a Jamaican reggae star, I'm sure you get asked a lot of questions about weed.
JR: Yeah.
GW: Are you tired of them?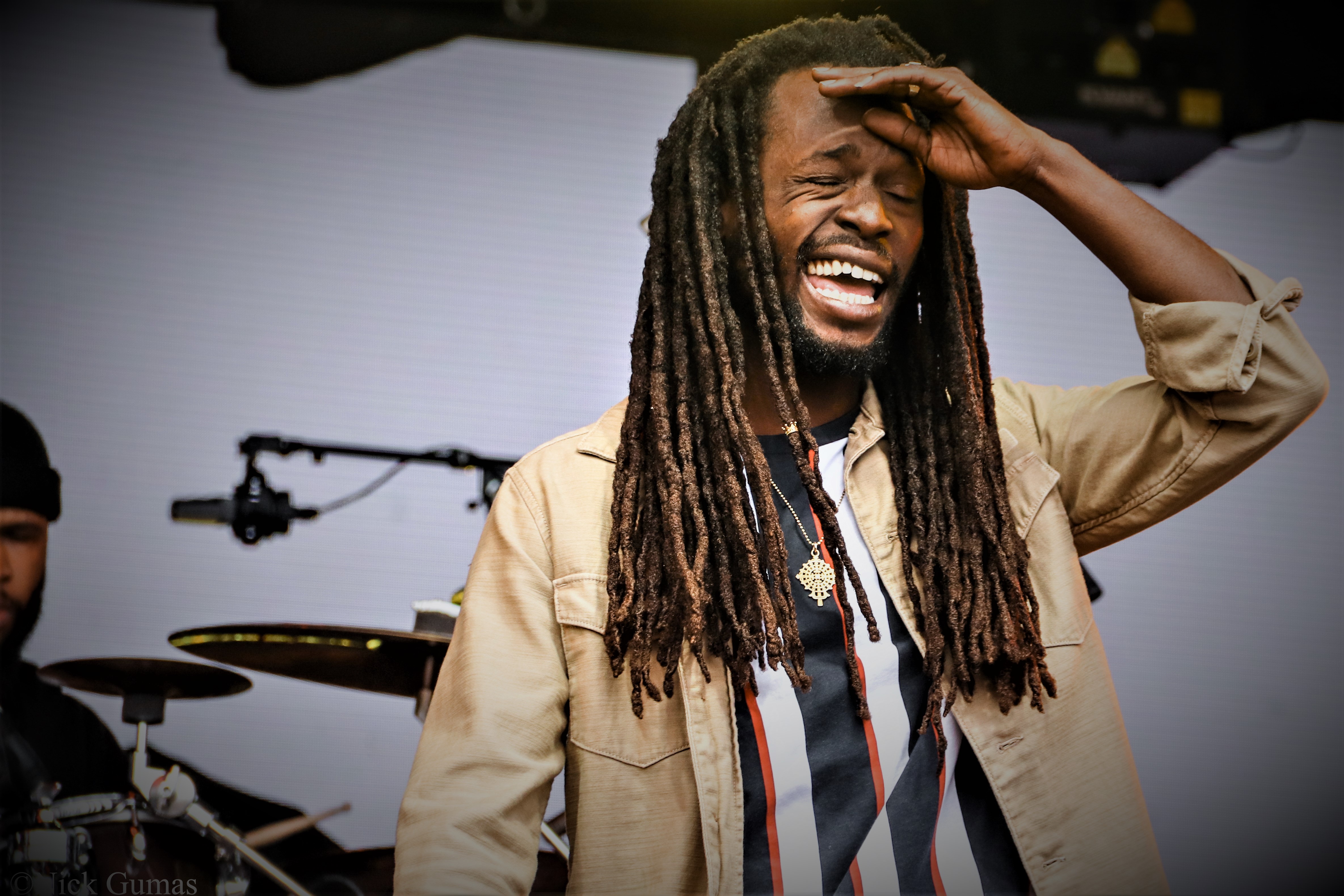 JR: Tired of questions about weed? No man! Marijuana, man, we love marijuana. It's like the love of my life. Can I stop thinking about her? Can I stop being interested in her? Can I ever stop wanting to experience her? No.
GW: You've come a long way in your career. What has been your favorite part about developing as an artist?
JR: Just learning more and more how to express myself. Being able to stretch my music far and wide, being able to share my music with other people, and getting the chance to meet people along the way. That has been the greatest thing for me, and I mean working with lovely people, getting to work with Easy Star, and all these little things. Being able to be blessed by the most I in the way that I am able to bless others and being useful enough that I can be used by the most I. That is the greatest thing for I and I.
GW: What's next for Jesse Royal?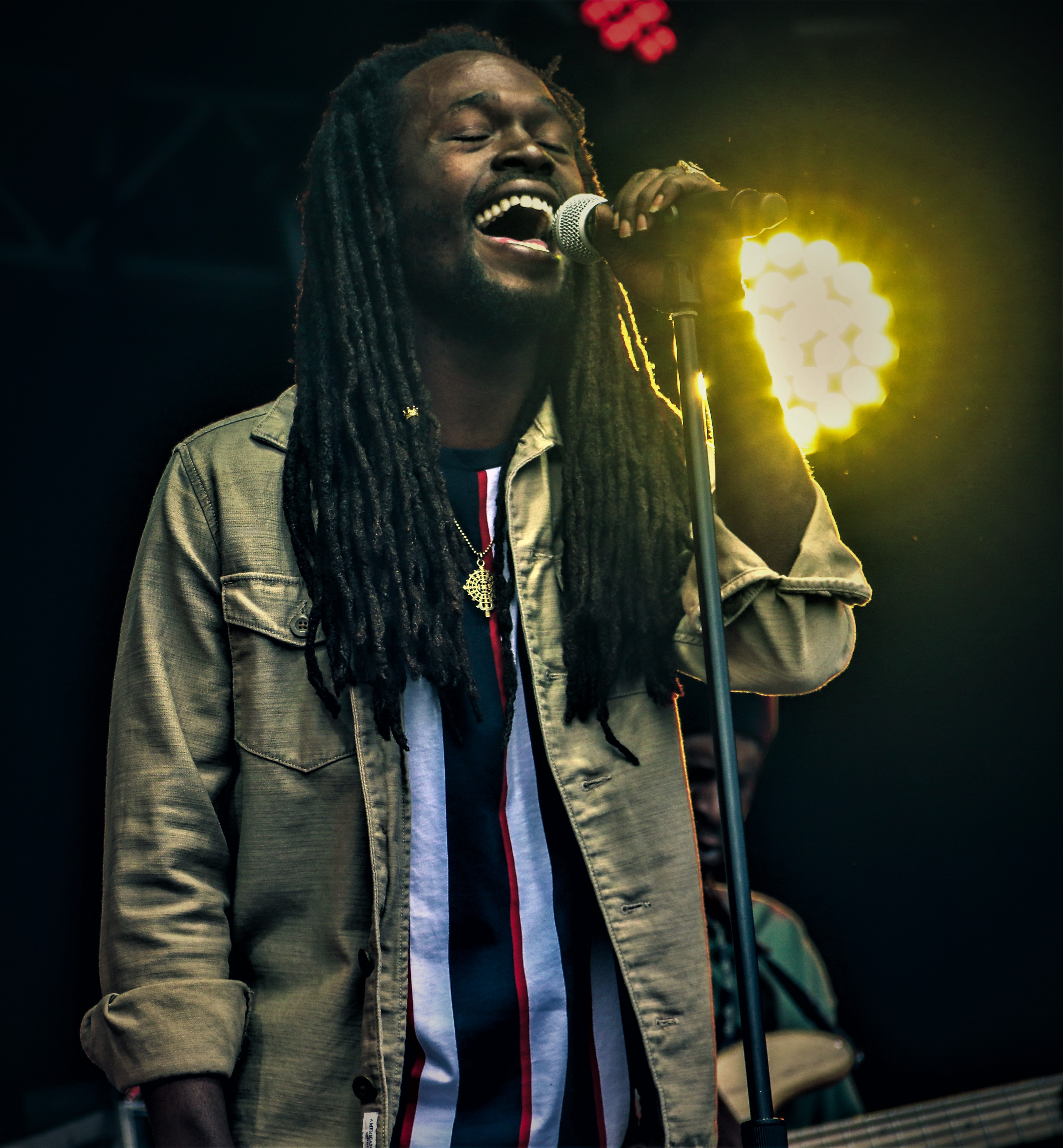 JR: Lion Order is what is currently on I, and I mind, featuring I and I brother Protoje, Lion Order, that is what is on the mind. We have a couple of singles geared up to be released, and we'll have videos coming, but Lion Order is the first thing out of the deck and then let's watch the ride.