Last week we had the honor of speaking with multi-instrumentalist, producer, nationally syndicated talk show host, and longtime Nitty Gritty Dirt Band member John McEuen. The masterful string-slinger joined forces with the band in their formational year of 1966 and has remained with them for decades. The genre-bending psychedelic folk rockers are celebrating the 50th anniversary of Nitty Gritty Dirt Band. John spoke with Dylan Muhlberg extensively about the beautiful music past and present.
GW: You grew up in California and began performing with Nitty Gritty Dirt Band in Long Beach right around the summer of 1966. Who were some country, folk, and bluegrass musicians that caught your ear in those days?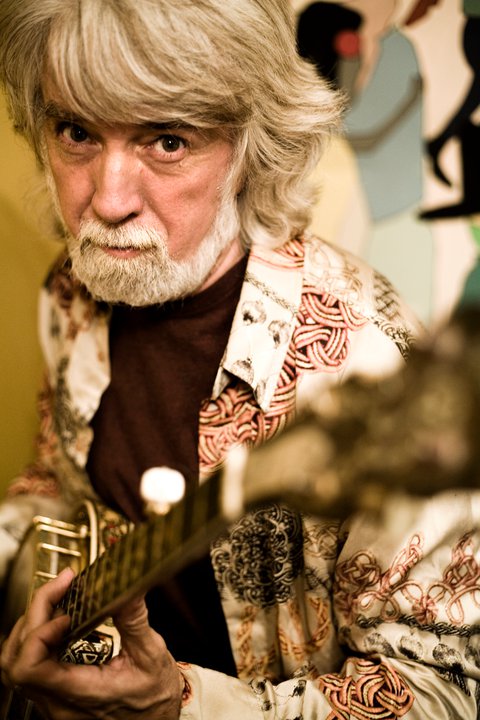 JM: The Nitty Gritty Dirt Band would hang around this folk music store called McCabe's Guitar Shop in Long Beach, California. There was a coffee table with a bunch of chairs around it and instruments all around the room hanging on the walls for sale. Surrounding the coffee table there were racks of records, including Doc Watson, Maybelle Carter, Lester Flatt & Earl Scruggs, all kinds of folky records. It wasn't a hit record store. It was the other stream. When we started The Dirt Band Jimmie Fadden was a junior in high school, I was in my second year of college. We were just a bunch of young guys trying to figure out music to play. After the band got together, we started rehearsing in August of 1966, and by February (of 67') we had our first record out. We only knew twelve songs, so good thing we only had to do ten.
Everything was going on. "Good Vibrations" was on the radio, The Byrds "Mr. Tambourine Man," Joan Baez "There Before Fortune." Musicians like Aretha Franklin and The Beatles of course. It was a broad perspective what you would hear on pop radio. For some reason we thought that our jug band maybe had a chance to get on the radio. We didn't even have drums in the first couple of years. Jeff learned a song called, "Buy For Me The Rain." That kind of started the ball rolling on the first album.
GW: All the more remarkable that this was three or four years before John Hartford's Steam Powered Aeroplane, or six years before New Grass Revival formed. These fundamentals of Americana were blending with The Dirt Band years before it was popularized.
Do you recall in the mid 1960s what the country and folk communities' reaction to Rock 'n' Roll was? Did you dig rock 'n' roll from the beginning?
JM: The Dirt Band's first several albums were more influenced by bluegrass, jug band and pop acoustic fashioned music. Like you said it was an Americana style that wasn't yet defined. It was just people playing folk music that was either faster or louder. There were definite walls between the rock and folk communities. Joan Baez's "There Before Fortune" was just one guitar and her voice. It was a pop hit. "Counting Flowers on the Wall" by Statler Brothers had banjo on it. All the bluegrass people were saying "bluegrass is going to be big this year." There wasn't any intermingling. Those people were all in different worlds though they still visibly appreciated each other.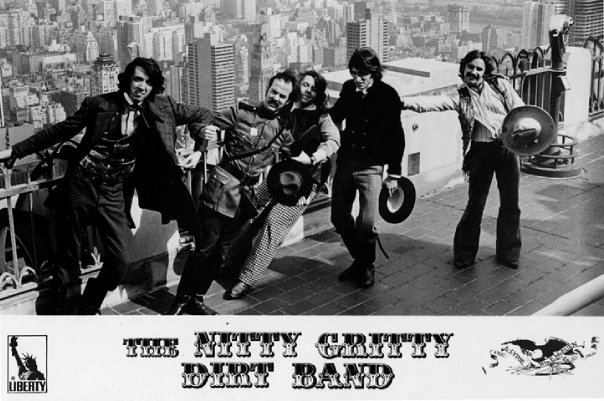 Keep in mind that at the time people were still trying to figure out what to do, including the Nitty Gritty Dirt Band. Well, maybe if we put this banjo, mandolin, and accordion together with a drum set, that would work!  "Mr. Bojangles" was an all-acoustic recording, except for the electric bass. It was mandolin, guitars, accordian, piano, and a drum kit. That was a strange thing. Then there were some songs with electric guitar. The Dirt Band started playing its own version of country rock. It's not like we were trying to do someone else's version because there were no other versions. Jeff's "The Cure" on the Uncle Charlie & His Dog Teddy album, together with Santa Rosa and Rave On would later, when the 'genre' got a name, would be called country rock. The Cure was bluegrassy song with a lot of drums and a more aggressive vocal. It was our fifth album and it had three radio hits.
We ended up at a lot of shows next to acts like Aerosmith, ZZ Top and other rock 'n' roll people who thought we were a country band.. We also ended up at folkier festivals where people would wonder what that rock band was doing there, and vise versa for the rock festivals wondering where those country hippies came from. It was really strange. We were bridging both sides without knowing it.
GW: This was all in the first five formational years of the band. Your following album became a cornerstone of American music. Will The Circle Be Unbroken (1972) had numerous collaborations with aging folk, country, and bluegrass icons like Doc Watson, Merle Travis, Vassar Clements, Earl Scruggs, Jimmy Martin, Mother Maybelle Carter; most of whom were recording giants in the 1940s-50s and now collaborating with the Dirt Band.
How did you become acquainted with these canonical country legends? How in the world did this album assemble?
JM: It was very simple. NGDB had records on the charts with acoustic instruments. On "Some of Shelly's Blues" I practically play a lead banjo, with harmonies like The Everly Brothers, and Jimmy was playing the harmonica like a madman. We found out that Earl Scruggs liked us because his sons had played our album for him. In 1970, the whole Scruggs family came to see us at Vanderbilt University, the first time we played in Nashville.  I had a dream as a teenager in Orange County when I was learning this [banjo picking] style called frailing, which is now called claw hammer by most people, that I wanted to record "Soldier's Joy" with Earl Scruggs. By summer of 1971 I had become friends with Earl. One night when I was taking him back from a club to his hotel in Boulder, Colorado, I worked up the courage to ask him, "Earl, would you maybe consider recording something with the Nitty Gritty Dirt Band?" And he said, "I'd be proud to." Jeff [Hanna] was behind me in the car, and I could see in the rearview mirror his eyes went wide (Laughs.)
And we all wanted to play with Doc Watson. Doc was playing the same club the next week. I went there on my own that night to tell his son Merle that Earl was going to record with us. I told him and he said, "Daddy will love to hear about that!" And Doc's reaction was if Earl was going to be there, he wanted to pick on our album too. So we got him on the phone with my brother [Bill McEuen] who was our manager and producer at the time. They talked for twenty minutes and it was set. Bill had gotten Merle Travis through Capitol Records. We called Earl to see if he could get Maybelle Carter, and asked him if Jimmy Martin would be interested while we were at it! They came in line and the band started getting into it but we realized how much work we had to do and how many songs we had to learn.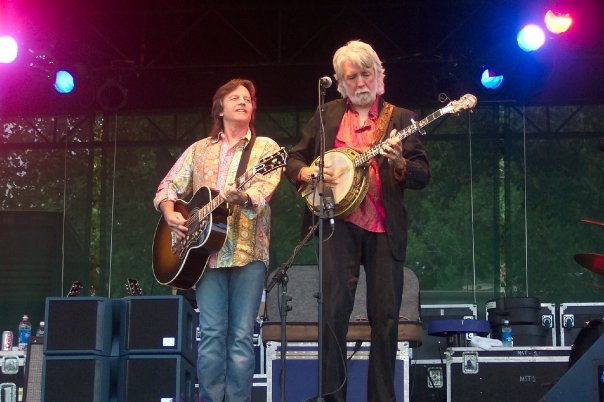 Between the time Earl was approving recording with us, and actually getting into the studio eight weeks later, we had to play about twenty one shows on the road. When it came time we recorded thirty-four songs in six days! Right around when we began Earl told us he thought he had found a fiddle player for the album. I said, "What's his name?" He said, "Vassar Clements." Not being familiar with Vassar, I asked Earl if he could handle all of the different styles. Earl being a man who didn't use a lot of words to get his point across said, "He'll do." (Laughs) I had heard Vassar's music for years and didn't know it. I heard him with Bill Monroe, Jim & Jesse, but none of them ever had album credits.
Jimmie Fadden had to come up to the mark of his best abilities, which he did with Vassar. Vassar was teaching him stuff he had no idea he'd ever learn. They were doing some harmonica/violin stuff that was like a new Americana. Putting this iconic fiddle player together with this young guy from L.A. He carried the torch quite well. There we were blending in with all these different people. Jeff had to sing in like three different styles. It was kind of like the jug band stuff we had done, but we had to come up to the mark to play with the best of them.
You want to know when we had quite the revelation.
GW: Yeah.
JM: By day two or three, we figured out that all of these people were fans of each other, but had never recorded together. They had always been admirers. Doc [Watson] said to Merle [Travis], "I named my son after you and have always wanted to meet you!" Then they recorded together. The Dirt Band pulled that train into the station and we all left together.
GW: What a reckoning for everybody.
You, Jeff Hana, Jimmie Fadden and Bob Carpenter have outlasted most bands formed in the 1960s. How has your sound evolved into the 2000s? What has changed musically?
JM: The group as a whole might have different opinions, but for me personally I feel like I'm playing better. I feel like I know more notes to leave out (laughs). It's less complicated maybe. That's actually a description you might need to leave up to people. Sometimes they can describe it better.
GW: From your perspective or anyone who's been a lifelong fan could have a two different ways of putting it into words.
JM: For me I've been practicing the fiddle in the last ten years more than the first ten (of the band). Gosh I wish I had practiced more back then, but I've gotten better. I'll never be the kind of player like all of the guys who I see that grew up playing the fiddle, like Sam Bush. I had to get better, so I worked at it.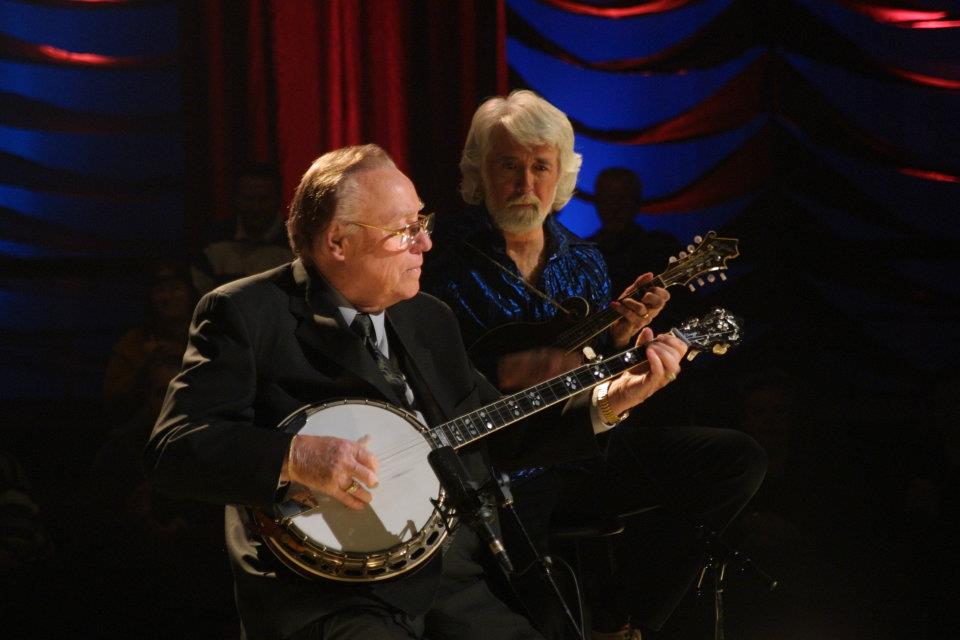 In guitar playing I think I've improved, with banjo playing I'm constantly trying to find something unusual to do. My god I'll never have the notes that Bela Fleck finds. He's got more notes than three people can find! [Laughs].
You've also got to understand that The Dirt Band has recorded thirty studio albums. Some are electric while others feature more acoustic instrumentation. I have six albums of my own that I'm very happy with. They're mainly all acoustic with other players. There's a constant state of flux that's going on.
GW: 2016 is the 50th Anniversary for The Nitty Gritty Dirt Band. Last September there was a particularly special concert performed at Nashville's historic Ryman Auditorium. It was a collaborative event with The Dirt Band and so many others. It was filmed for PBS and is being aired a pledge drive and is aired frequently this month.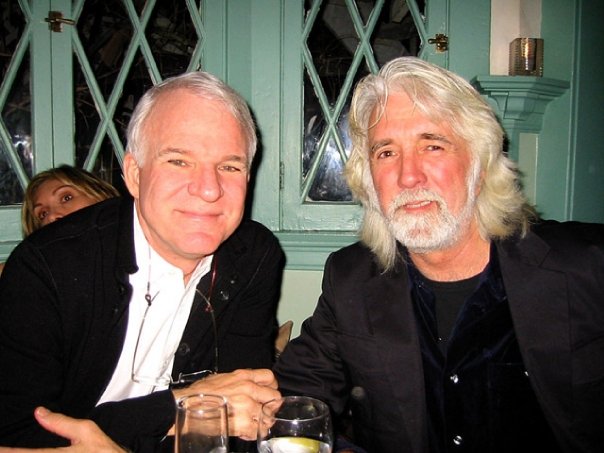 JM: We've done a lot of PBS shows and all of us individually have seen a lot of different music on PBS programs. It's been a friendly place for unique music and other viewpoints, not always driven by what's going to draw the biggest crowd. PBS has been very good to The Dirt Band. I've done Austin City Limits and a couple of other shows. The Dirt Band has done several programs. It came time to do a pledge drive and our management got together with the producers of the PBS situation. We got the right filmmakers for the project to put it together. Jeff called up a bunch of people that we've worked with and I made a couple of calls. I wanted Sam Bush and Jerry Douglas there and we all wanted Byron House.
The Dirt Band is a viable living group. Over the years we've had records we've made with other people that we wanted to bring into the fold, or maybe bring some of their fold into ours. For instance we found out that Alison Krauss grew up with the Circle album. She came right along and recorded a song on Circle Volume III (Will The Circle Be Unbroken: Volume III, 2002). So we had her come out for those songs as part of this PBS special. We asked her while she was there if she wanted to sing along on a pop hit that Jeff wrote called "American Dream." Or take John Prine, who we've done so many shows and recorded with. He came and did a couple of his songs. Jerry Jeff Walker did "Mr. Bojangles" with us. Rodney Crowell who wrote "American Dream" was there. He wrote two of the songs that were hits for The Dirt Band. Jimmy Ibbotson who has been out of the group for several years did some of his iconic singing. It was just really cool.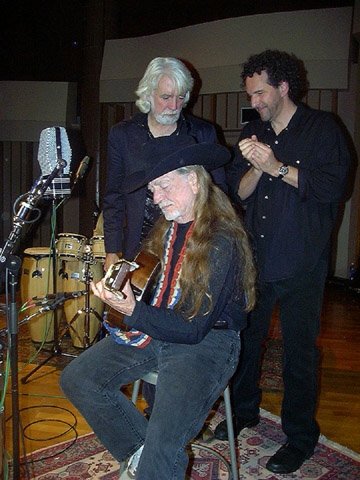 In the early years of The Dirt Band, in the first couple months of formation, Jackson Browne did five or six shows in May-July 1966 with the band in the folk club scene. I came along later in the summer and played one show with Jackson. We played a song called "Truthful Parson Brown," which should be part of the complete Ryman performance on DVD. We also played "These Days," which turned out just beautiful.
GW: It's also the first time The Dirt Band has collectively played at The Ryman.
JM: Yes, which is interesting. I've played there about four times on my own and Jeff has played separately a time or two. It's a very strange path for me Dylan. When I was a teenager in Orange County before the band even existed my brother and I went to Nashville to see the Grand Ole Opry.  That show was sold out, but we stood outside of the windows, and looking in I could see Lester Flatt and Earl Scruggs who brought out Mama Maybelle Carter. I was eighteen years old and I almost passed out.
Something like forty-five years later I'm standing on that same stage playing next to Earl Scruggs' coffin at his memorial. I knew all those years back at The Opry that I was going to play with Earl someday, which was still five years away. I couldn't have ever done that without The Nitty Gritty Dirt Band. Standing on that stage at The Ryman last September, it was our own show. People were so enthusiastic and it sold out in advance. I wish we could do that every week.
GW: You guys are gigging quite a lot these days. Two dates in the Midwest this weekend and then in April through the summer an extensive nationwide tour. It doesn't sound like you guys intend on stopping.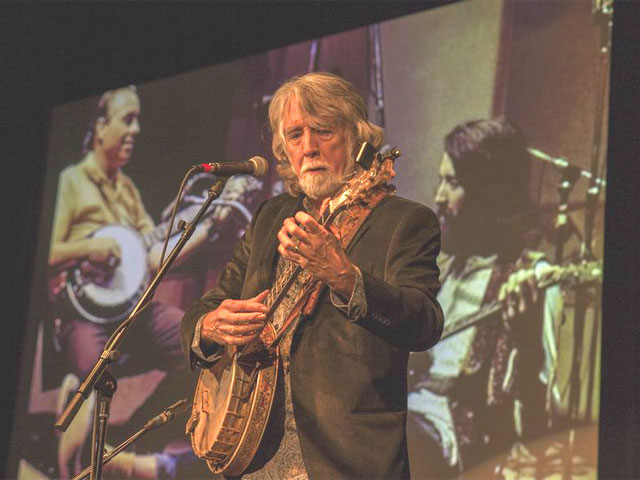 JM: Well I never have. This is what I wanted to do at age seventeen. And it's what I do, on my own and with The Dirt Band. I would say though that the band is not auditioning anymore. We got the job! Jeff has been walking out with that confidence he had at Ryman a lot lately. The people that come to see us are usually on our side. If you're a fan of the harmonica, you're going to see one of the best.  Bluegrass lovers will see some stuff they'll dig. I feel like The Dirt Band is kind of a hidden group across the broad spectrum of Americana. We have a cadre of fans that are of like mind. There are a lot of people that dig the Dirt Band and I think they're coming out more often. We also represent, as few groups do now, a whole era of 1960s-70s.
Regarding the whole 50th Anniversary PBS special and putting that together I wanted to acknowledge our manager Steve Schweidel. If he doesn't have an executive producer credit on this he should. Managers don't get credit as often as often as they need to.
GW: Kudos to those who helped out with making this occasion as special as it was. Thank you so much for taking the time to talk about the expansive history of this treasured American band.
John McEuen is a prolific solo artist in addition to his decades with The Nitty Gritty Dirt Band. Please head to NittyGritty.com to check out the band's extensive touring schedule and information regarding when to you can view the 50th Anniversary PBS special, recorded last September at Nashville's Ryman Auditorium with numerous exciting guest appearances.