This past Friday, as another unseasonably warm sun sunk behind the Rocky Mountains, Katya Chorover settled into Denver's Gypsy House Café to celebrate the release of her new album "Big Big Love".  Chorover's first album in ten years is filled with sweet and sour beginnings and endings.  Vocally, Chorover's a powerhouse, reminiscent of soulful country legends Lucinda Williams and Iris Dement.  Chorover's voice is like your first sip of whiskey, the one you feel in freefall until it lands with a clunk in the pit of your stomach.  Her voice is then illuminated by her lyrical prowess.  Chorover, like all great song writers, has the unique ability to plant a vivid image in the mind of her audience.  In this new album Chorover often sings about, as she puts it, "the cyclical ebb and flow found in nature".  She creatively correlates the migratory patterns of birds to the mortality of man.  Before the performance I asked Chorover if she would respond to a few questions on a variety of topics with the hopes of gaining insight into the world through her eyes.  She kindly agreed:
Grateful Web: For "Big Big Love" you collaborated with several artists including co-producer Casey Neill, Chet Lyster (Lucinda Williams, The Eels), Matt Brown (She and Him), Townes Van Zant and Ewan McColl. You also recorded the album in five days. What was your experience working with so many musicians in such a short time period?
Chorover: Casey Neill, my friend, and co-producer on Big Big Love, lives in Portland, and has a successful songwriting/recording career. He set me up with a group of unbelievably talented, unbelievably nice people to record this project last winter. What I'm proudest of, is that we sat down in a room together and made this record live, with all the basic tracking done in 5 days, (with assorted session players coming in over a couple more weeks).  Though it was fast and loose, the record has, to me, a nice balance of polish and rough edges.  I was pretty hungry for the communion you get making music with other people when I went into the studio that week, and I feel eternally grateful to all of them for the gift of how FUN those sessions were...  Chet Lyster, who mixed the record, also has a lot to do with the final sound and vibe, blending the best pieces of several live takes of each song, and adding bits of studio-magic dust.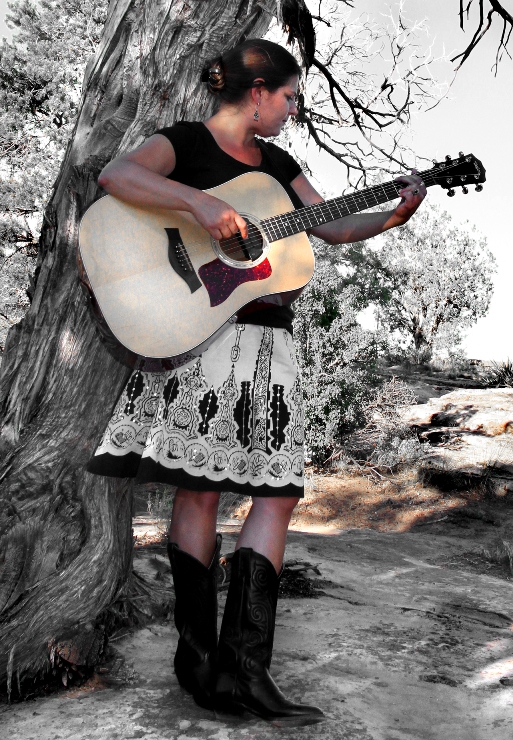 GW:  This is your first album in ten years. What have you been up to?
Chorover: I moved from Seattle where I had been for nearly 20 years, with my husband and our (then) 3 year old daughter to SW Colorado in 2006 for a job.  I had tried to get a recording going before I left Seattle, but wasn't able to.  When we got down here, I played some locally, but I sort of stepped off the radar for a few years to adjust to this new place, and went back to teaching kids, and focused on parenting. I'm glad I waited, because it gave me time to woodshed, to write, and to listen to different music, and be part of an entirely different culture.  The rusty dusty country here had some time to seep in to the writing and the music.
GW:  Before hearing a single note from "Big Big Love" I assumed it would be filled with songs about being content, fulfilled, and well - being in love. However, in this album you often sing about the tireless yet inevitable process of change. For example, the lyric "We cannot change time, we can only change our mind" from the track "Movin' On".  Is "Big Big Love" more about searching for love than actually being in love?
Chorover:  I think it's about the impermanence of love, or maybe the cyclical nature of it ---how it ebbs and flows.  Also the ongoing attempt to appreciate it fully in the moments when it's there.  The title track (Big Big Love) was written for a beautiful, lively 36 year old friend of mine who passed away suddenly right after I first moved here.  We crossed paths for just a few months, and  then she was gone, and I still miss her and wish she was here.  Change—as you say, the inevitable process.
GW:  What was the last album you purchased? Any good?
Chorover:  Bruce Springsteen's new one, Wrecking Ball. YES!!!
GW:  Some reviews have described your sound with adjectives like poetic, delicate, and graceful. What adjective(s) would you use to describe yourself?
Chorover:  searching, loving, busy, dreamer, cranky.
GW:  If you could have any superpower what would it be? Why?
Chorover:  To FLY!!!!! Me and birds, we have a thing.
GW:  One of my favorite lyrics is "you will dream smoky dreams on whiskey clouds".  Is whiskey your drink of choice?
Chorover:  Actually, yes, if I'm drinking the hard stuff, which I don't do that often.  I also am fond of a good glass of wine.  That song was actually written about a guy who is imagined, living life on the road.
GW:  If you could be any historical figure who would you be? Why?
Chorover:  Do they have to be dead? If not: Aretha Franklin.  Because she's the Queen of Soul. Bono seems to have a pretty badass life, too.
GW: Who would win in a fight between Denver International Airport's blue bronco and legendary Denver Bronco's quarterback John Elway?
Chorover:  HA! Had to Google DIA's bronco and read a 2009 article.  I am quite sure he'd stomp the competition.
Surrounded by new faces, loved ones, and seventies era couch cushions, Chorover played an intimate set at the Gypsy House Cafe.  She bounced from acoustic to electric and opened with a cover of Bob Dylan's "Buckets of Rain".  Although this new album could simply be considered country, Chorover is more complex.  She is an interesting hybrid of folk and soul that directs my fingers towards the Americana record isle.  For example, Chorover's lyrics in "It Wasn't Me" are reflective of the authentic expression of life, love, and culture as she sings, "revolution, evolution shedding my skin I am born again".  In this same track she is accompanied by a soft horn section that provides a slight jazz influence.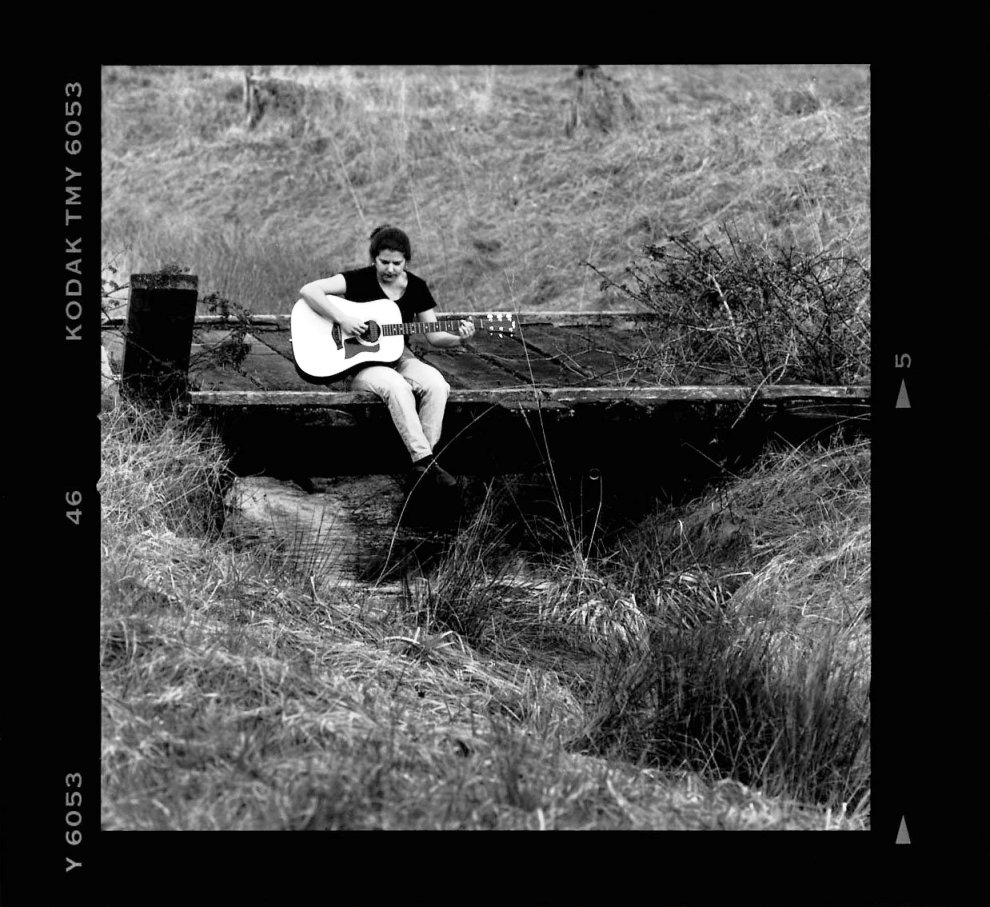 While the wine bottles emptied and the candlelight danced, Chorover paused between songs to share their origin.  She shares that the song, "Off the Map" from her previous 2001 album with the same name, was written while she and her husband were exploring some abandoned back roads of Colorado.  She carefully describes the strange feeling of wholeness she experienced while completely isolated from the rest of the world. 
As the moon traded places with the sun, Chorover gracefully closed her set.  This was her first stop on a two and a half week tour.  She will be traveling through much of Colorado and then onto more of the north west.  She will be playing a full band show on the main stage at the Dolores River Festival on June 2 in Dolores, Colorado.