Providing an anchor of stability and a backbone behind the rhythm, bassist Keith Moseley of The String Cheese Incident is no stranger to the blending eclectic sounds and unifying them within the musical soundscape. Pioneering one of Colorado's most influential jam bands, Keith has been the steady driving force behind the successful 25+ year career of SCI. From mountain towns to sold out multi-night runs, the band has grown to see overwhelming success, with a steadfast and loyal group of dedicated fans who follow their every move. Keith sat down with the Grateful Web this past weekend to discuss a wide array of musical subjects, from the early days of the The String Cheese Incident and the huge influence of fellow Colorado group Leftover Salmon, to collaborating with new musicians, producers, and creative outlets. He even confirms what many fans have been longing for – A new upcoming LP from the The String Cheese Incident.
GW: What's going on everyone, Elliot here with the Grateful Web and today I'm joined by a very special guest, it is Keith Moseley of The String Cheese Incident. Keith, thanks for taking some time for us today, how are you doing?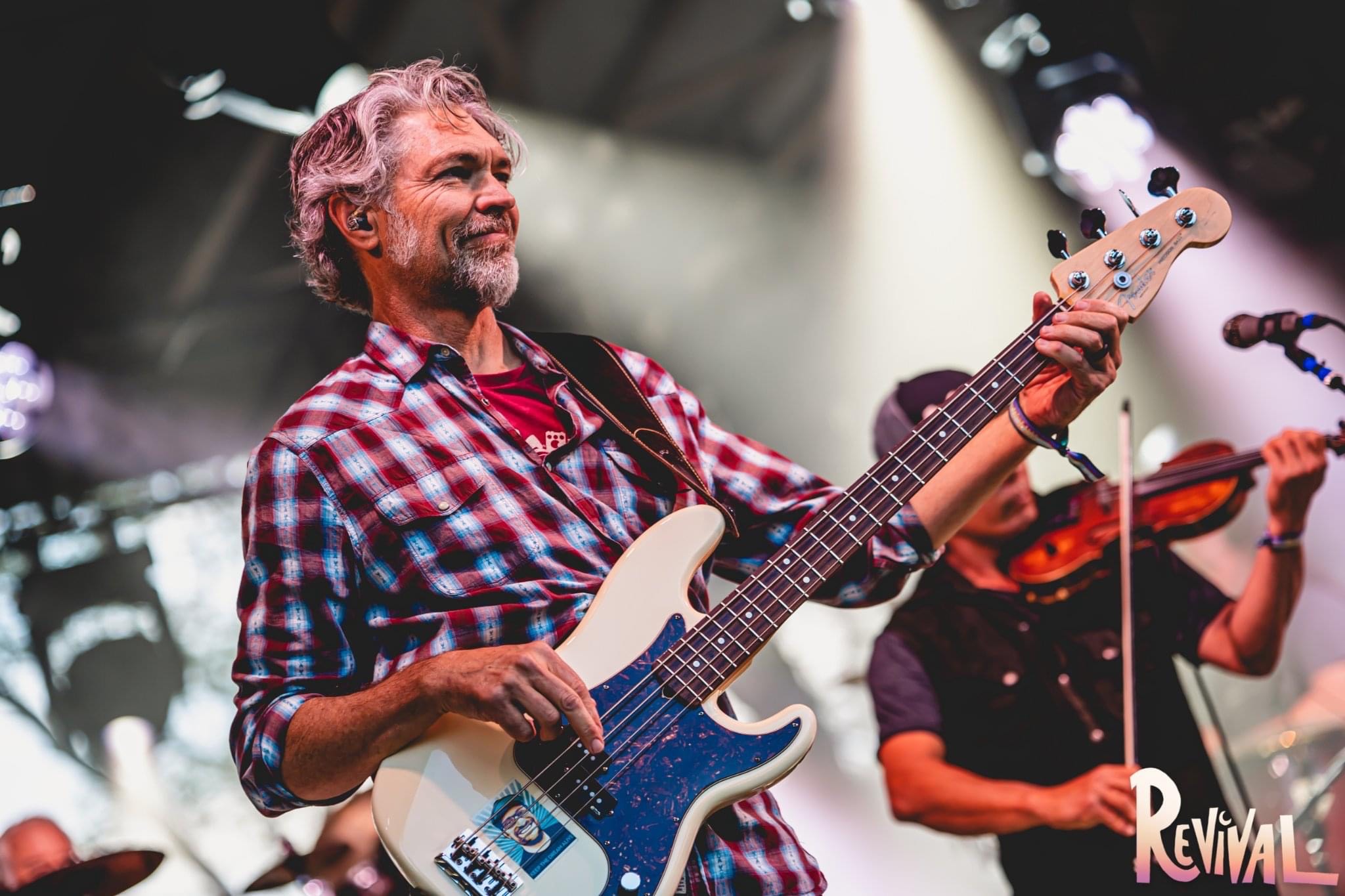 KM: I'm doing great Elliot, thanks for having me. Pleasure to be here.
GW: Now there are a lot of exciting things happening within your world as well, as the world of The String Cheese Incident, and I want touch base on those items in a moment, however I first wanted to discuss an interesting event you're doing up in Boulder here in a few weeks. The project is called Ross James & Goo Bros – It's going down June 18th after the Dead & Company shows at Folsom Field in Boulder. The gig features yourself, Ross James from Phil Lesh, Adam MacDougall formerly of the Black Crowes and now with his new project Circles Around the Sun, as well as Jeremy Salken of Big Gigantic. Tell me a little bit about this project, how it came to be, and your relationship with those guys.
KM: Absolutely, so this project is Ross James' baby. I've played with Ross a bunch of times, maybe a dozen or so, I believe the first time we played together was on an IGE trip in Venice and then again in Barcelona, as well as a bunch of local gigs since he's moved to Denver. Ross is a good friend and I always enjoy playing with him, so he really put this event together for the post-Dead shows out at Folsom Field. I've never played with Adam before, but I just love his work with the Chris Robinson Brotherhood and now with Circles. I'm a big fan of his playing and looking forward to getting to do some tunes with Adam.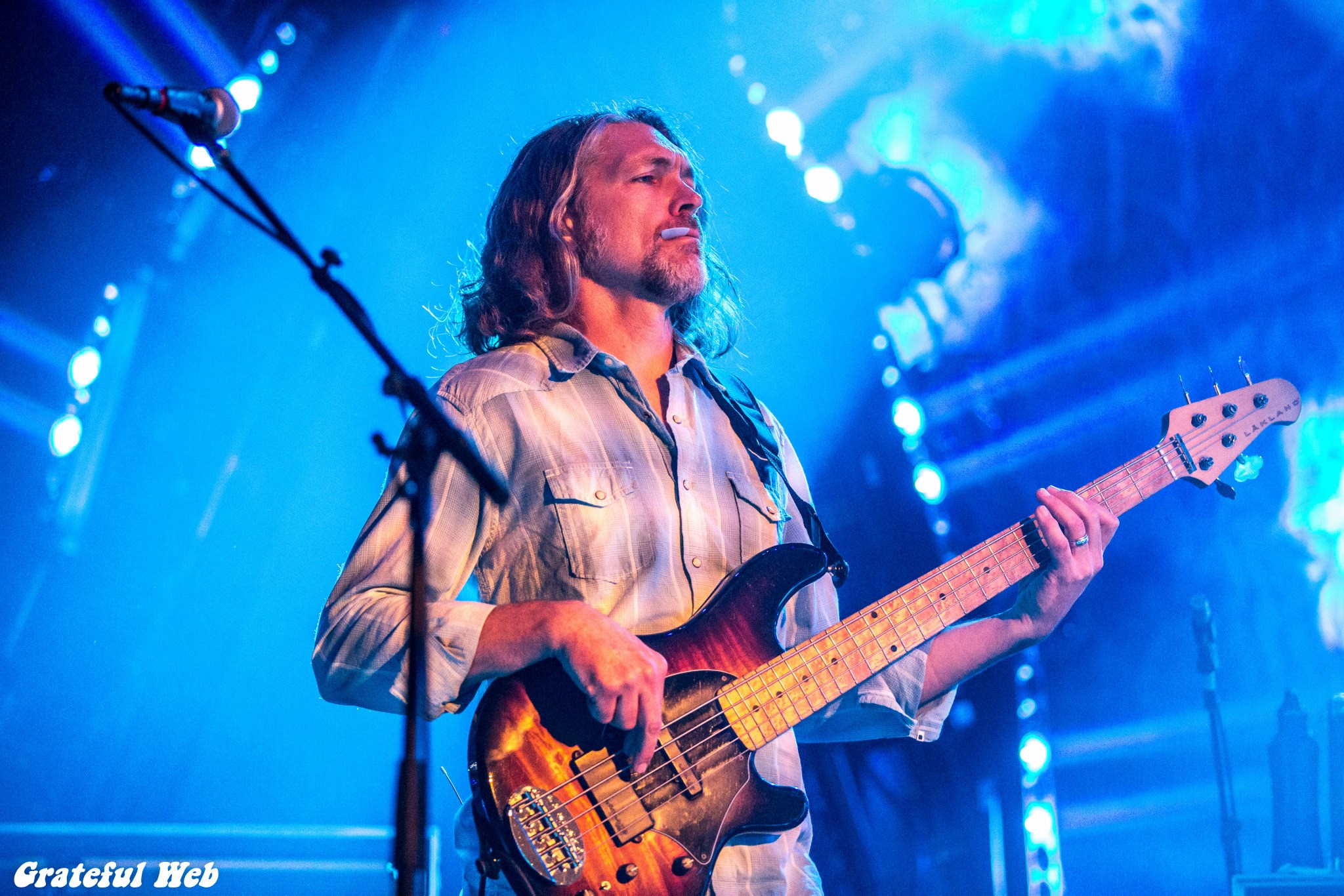 Jeremy I've known for a long time, back before Big Gigantic even, he used to come see a lot of String Cheese shows and befriended Travis, so I've known Jeremy from being around The String Cheese scene and we've also done a couple collaborations with Big Gigantic over the years as well. So the circle of friends is great and I'm really looking forward to collaborating with these guys.
GW: I'm always curious when it comes to these collaboration projects, obviously this is your first time playing together as a group, you're all very well-respected musicians who've been doing this a long time. How much preparation goes into a project like this? Is it more free-form jam and see what happens type of gig, is there a formal rehearsal, what approach do you take with these types of collaborations?
KM: Well ideally you would have a rehearsal, however in this case due to scheduling Jeremy, Ross and I will be getting together next week and we've got a setlist mostly picked out. It's a type of thing where we talk suggestions, Ross puts together a setlist and a Spotify playlist, and everyone gets a chance to review the tunes on their own at home. Then we will get together next week and make sure we're all on the same page arrangement-wise and reel it in with Adam on the day of show. As long as everyone is familiar with the songs and the basic structure, then there's a lot of room to improvise around that, so that's kind of how we approach a gig like this.
GW: Living in the lovely state of Colorado, we fans are obviously spoiled musically compared to other places around the country. With so many talented musicians, we do get to see a lot of these "super-group" type performances. It seems like once a month Cervantes is having a gig full of incredible musicians play together. Are there any artists out there that you are listening to, or have admired from a far, that you haven't played with yet but would like to?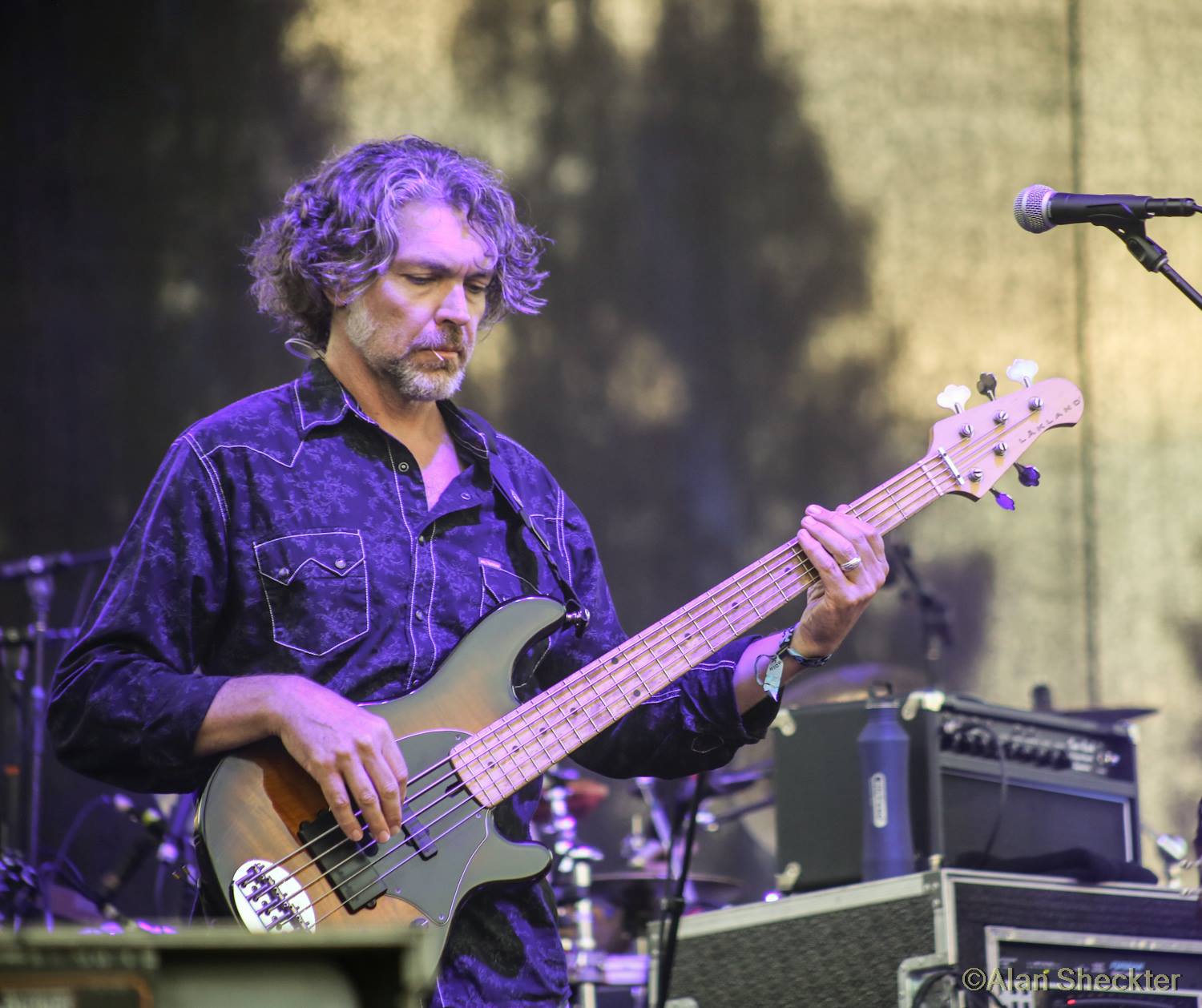 KM: Yeah actually there are several actual. I've seen Neal Frances recently and his band, so they are on my radar these days. I'm also a big Wood Brothers fan, there one of my favorites. I'd really like to collaborate and do some work with Oliver one of these days, that's definitely on my wish list. Also been a fan of Lukas Nelson & Promise of the Real and keep trying to figure out a way to play with those guys. Those are the ones off the top of my head that I would absolutely love a chance to play with.
GW: Now you just finished up a headlining run at the beautiful Harmony Park in Geneva, Minnesota - One of the great hidden musical venues in the country. It was the first time in nearly 20 years that The String Cheese Incident has returned Harmony Park. Tell me about your experience this past weekend and what your overall thoughts were from the three-night Memorial Day run.
KM: Well the vibes were great – They said it had been twenty years since we played there! The venue was familiar, although it had been quite some time as you said. I might've been there with Keller around 2008 or so, it's tough to recall, but the vibe was just great. Harmony Park has a really cool thing going on when you're on stage looking out into all the oak trees and shaded camping. The fanbase it attracts is a super welcoming group of people overall. A lot of the other bands on the lineup I was not familiar with, but everyone just sounded fantastic. Whoever did the booking did a really nice job, and the fans were just so welcoming. It was a great run of shows, and we really hope we get to do that one again.
GW: Obviously you got to play with your longtime friends Leftover Salmon at Harmony Park and wish your old friend Vince Herman a Happy Birthday over the weekend. What has Leftover meant to your maturity as a band and how fun is it do continue to be able to do things like Hula and Red Rocks with them after all these years?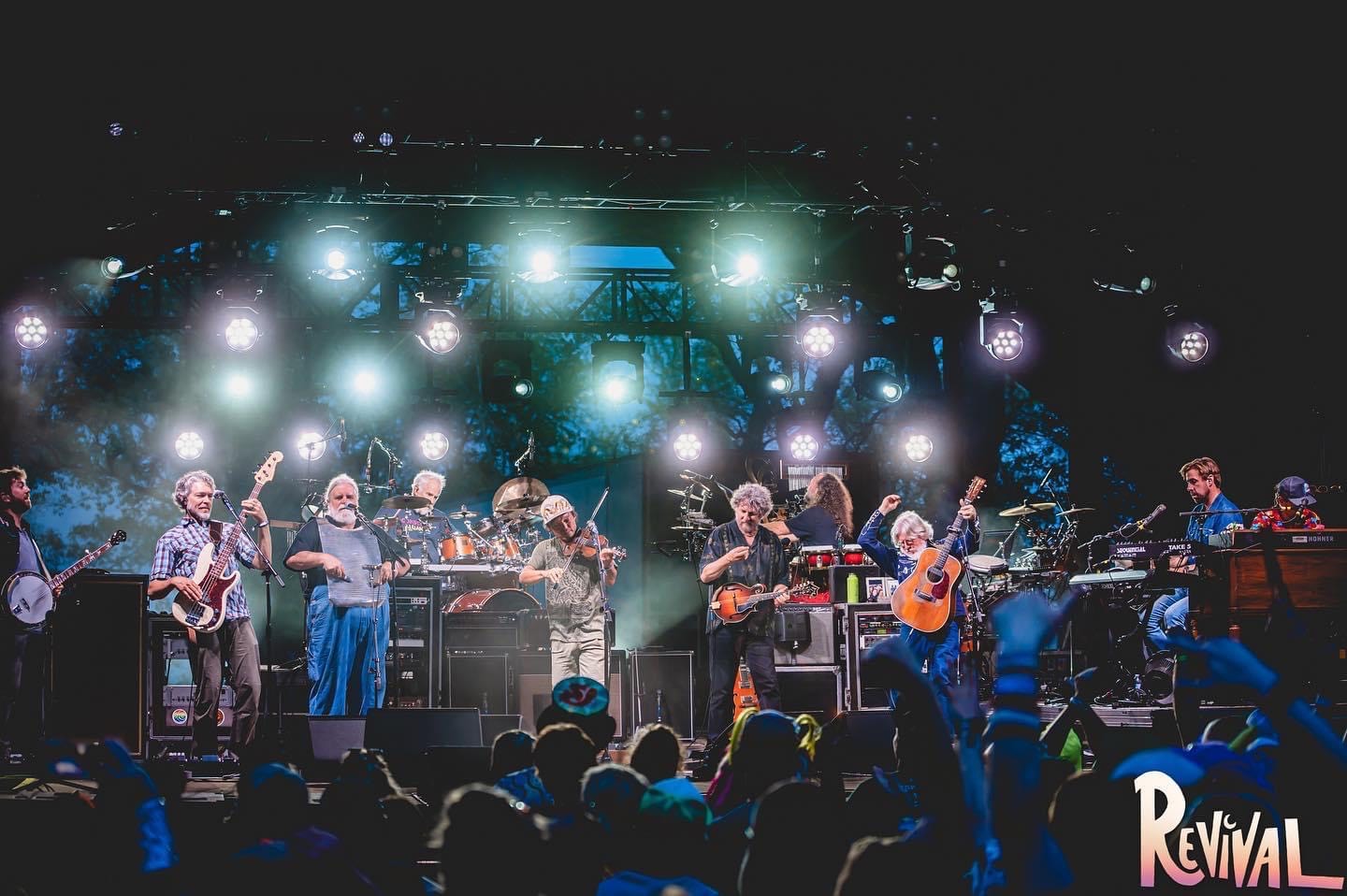 KM: It's hard to describe, they are our original community. I mean I was seeing Leftover play before String Cheese Incident started in the early 90's, and that was a huge inspiration for us. When I was living in ski towns, Crested Butte and Telluride, Leftover would come through and just burn the house down. They had such an energy that was really captivating. They were the first people we saw combine a lot of these genres - bluegrass, rock and some calypso world music type of stuff. It was just an eye-opener of what a band could do with some acoustic instruments and crossing over genre-wise. It was just high energy dance music, and their vibe was undeniable.
They were a huge influence on us getting started, probably our biggest influence, and served as mentors for a while as we were able to open a bunch of gigs for them early on. We've been friends throughout the years, of course Bill did a stint of shows with Emmitt-Nershi Band when SCI wasn't playing as many gigs, and they've just always been good friends and collaborators. It was a treat to get to play with them at Harmony Park and sneak in a little Happy Birthday jam for Vince. Early on, we played a couple of their tunes within our opening repertoire and leaned heavily into their influence, so I cannot over state what a great influence and friendship and mentors they've been for many, many years.
GW: I know all the MN and Midwest fans certainly appreciated and enjoyed that experience. Next up you guys have what looks to be a very special event - The Hog Farm Hideout! It's coming up here in just a few weeks out in California alongside some incredible talent. Something different and special seems to be brewing for this one, tell us what you can about what's planned for next weekend? Will we perhaps see the return of a ritual set, similar to what we saw back in the Horning's Hideout days?
KM: Well we're hoping that this can be an annual event, that's the thought at least, to try and re-create the scene and ambiance we had going at Horning's Hideout and on the west coast. The folks there at the Hog Farm have been kind enough to offer the grounds, and of course we have had two years of misfires because of COVID, so it's been on the books planning-wise for several years now. We're excited to finally get it going here, the lineup looks great, a lot of west coast talent.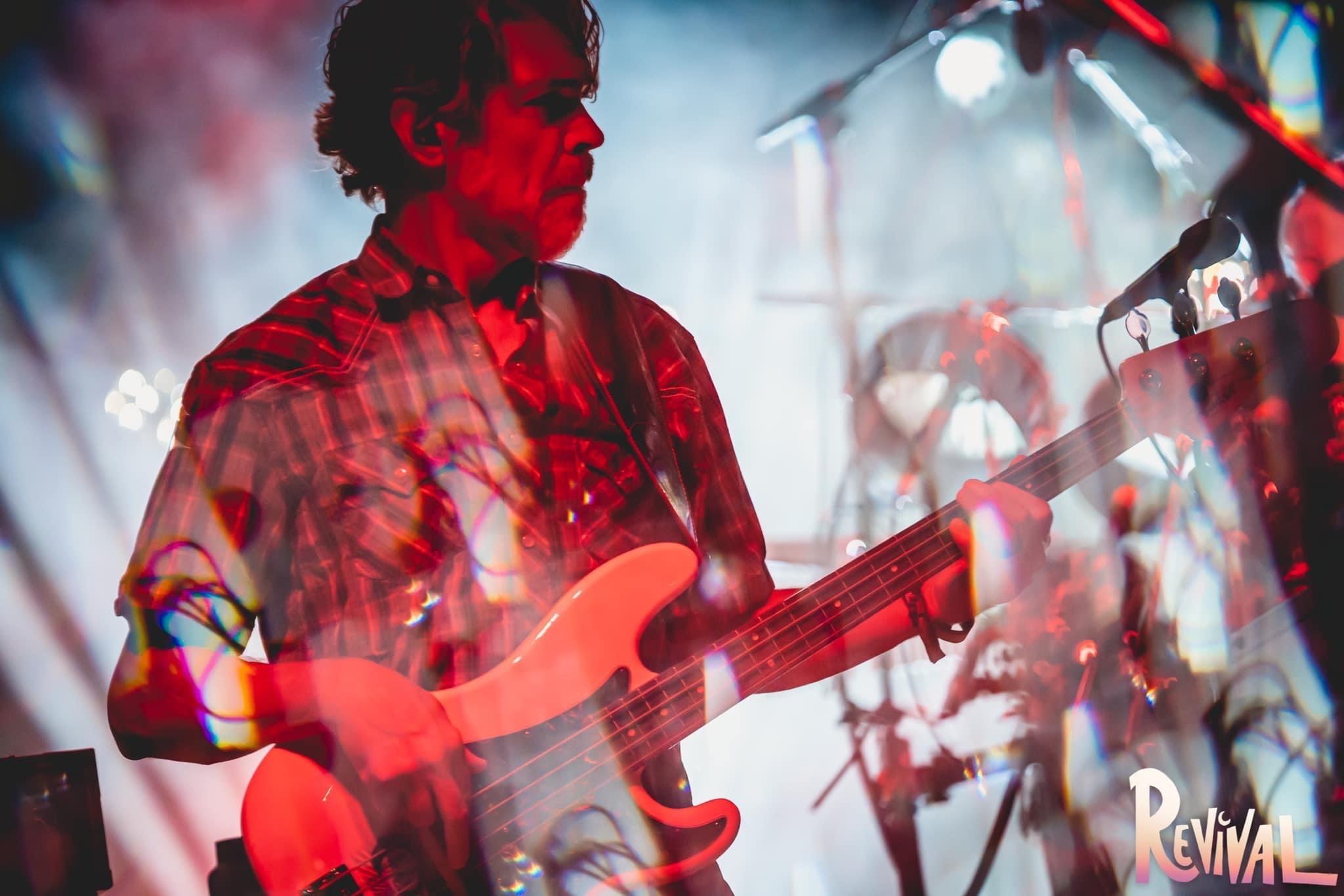 There will definitely be the pageantry and costumes you've come to expect, and the fanbase is super energized for this one, our west coast old-school fans are coming out in force, ready to make a statement and participate. There will be some organized ritual and a lot of fan-based themes going on, and we're really trying to get the roots planted for something that could be an annual campout event on the west coast, something we've been trying to do for quite a while.
GW: Now the last time I spoke with the band, I believe it was Michael Kang around 2015, he mentioned you guys were creating a studio near Boulder where SCI would have mountain retreats focusing on song composition, writing and recording. It was to be called the SCI Sound Lab – Now we've obviously gotten a ton of music out of the studio since then, do you see that as the future going forward in terms of String Cheese writing, recording, and releasing music? Doing it on your own terms, producing it yourself, and dropping whenever you want, similar to the new EP release of "Into the Blue"?
KM: Well it certainly has been, for the six or eight years since we bought the warehouse space up near Boulder and converted it into a studio. We have a full-time home base, rehearsal and recording studio here and it's awesome. It's allowed us to not only rehearse and try out new material, but just kind of set up the microphones and press play. The last EP, the last album and a whole lot of singles have all come from the Sound Lab and it has been a super fruitful experience to have that home base and record so easily.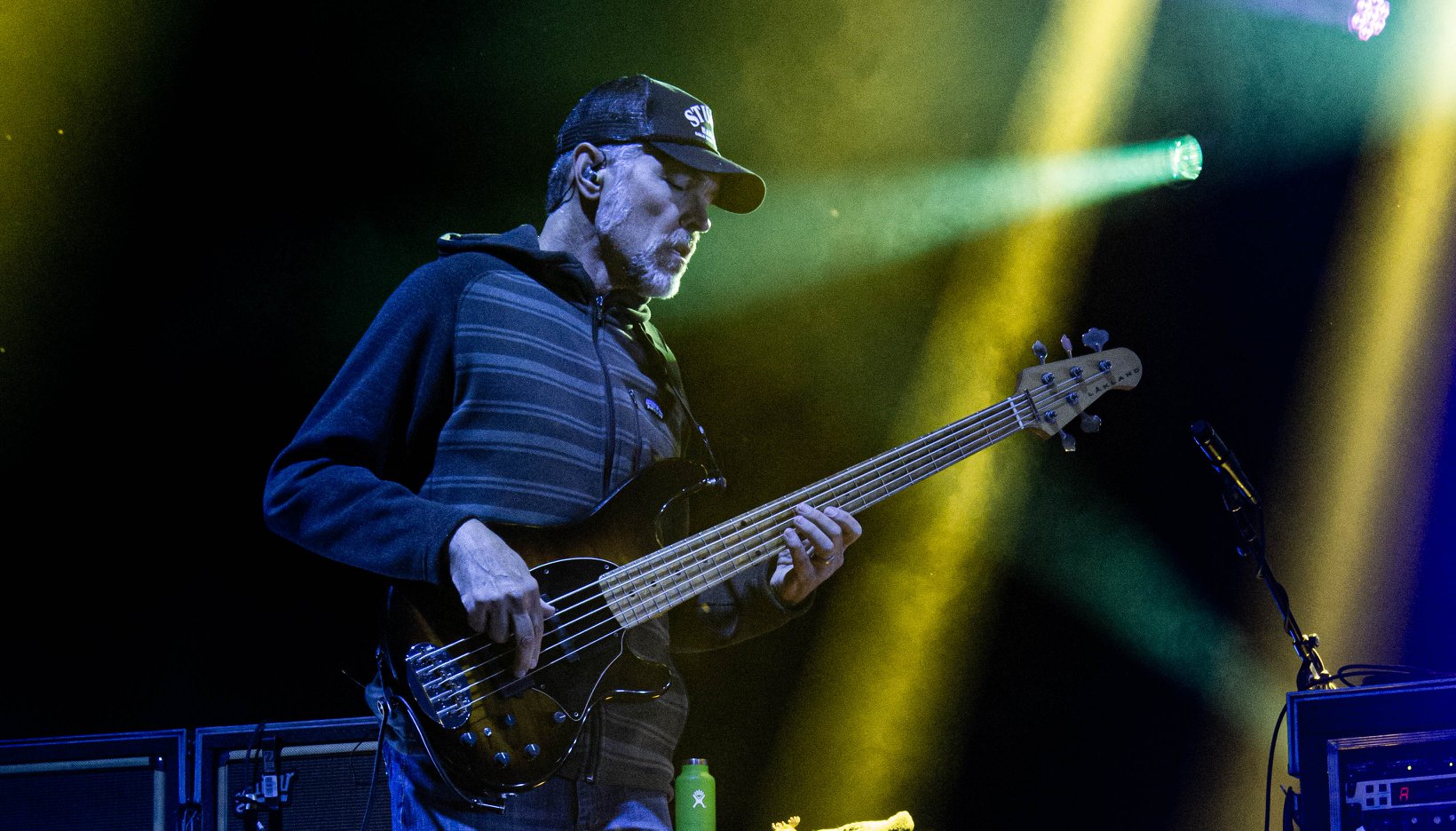 Now that being said, we are planning on getting together with a producer this fall and start tracking for a new LP that will be out sometime next year. We're definitely going to do some pre-production at our place, but we haven't ruled out the possibility of going somewhere else to record. Certainly things have gone great at our place, and we love doing it there, but there's also a certain intensity that comes from when the band is all away from home, all staying together, kind of working on something 24/7. Eating, sleeping, drinking, recording, rehearsing with nothing else going on, you only get that when everyone's away from home and fully immersed in the studio experience.
At this point we're still trying to lineup the right producer, we've got a couple of people in mind and we're going to meet with them later this summer so we can figure out who we're going to put at the helm of this album. Again, we still might do some of it at the lab, we might do all of it there, or on location somewhere else. The important part of all of that however, is that we do have time set aside later this year to record and album and we will have a release out sometime next year.
GW: Well that's a nugget that will get the fanbase excited for 2023 – a new LP coming from The String Cheese Incident. I'm sure to, that while recording on your own terms is ideal and ultimately, it's about the band's direction, that outside influence from a producer can sometimes push things in a new and interesting direction.
KM: Yeah, we've done it (with a producer) on a few occasions, and while we haven't chosen to do it every time, the times we have done it have been fun and rewarding. As you said, the producer can really push the band in directions you're not used to. It helps you grow as songwriters, helps with arrangement ideas, and even just different sounds you might not be getting otherwise. So every time we work with a producer I think the band comes out more seasoned and more tools in our tool belt.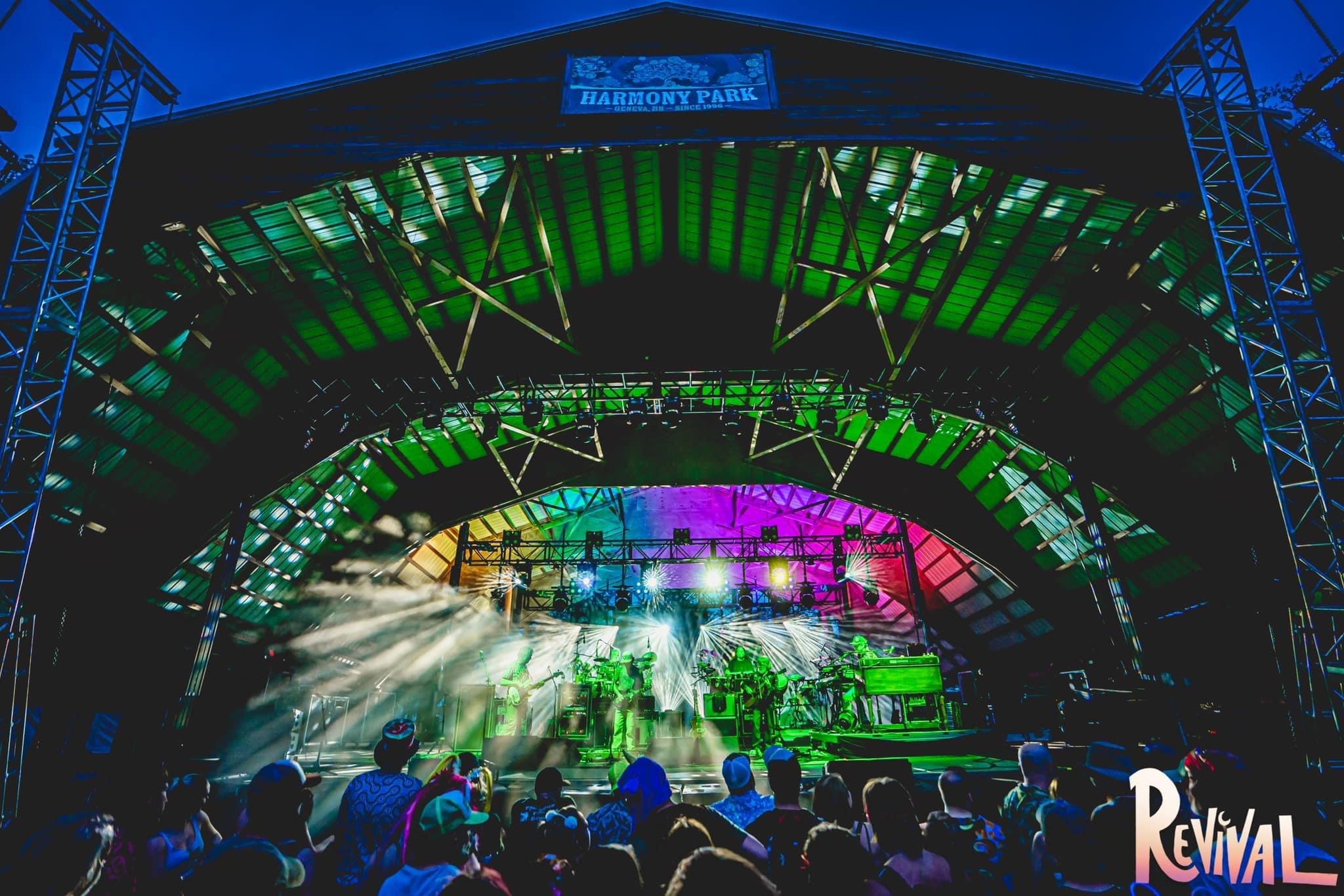 GW: I think something at the core of SCI, and music in general, is that stylistically things seem to go in big cycles. SCI started as a bluegrass group, as it grew you started incorporating a lot of world music, with some added elements of techno and electronic sounds. Nowadays it does seem like perhaps a return to roots for the String Cheese Incident, while still keeping things fresh and inviting for new genre elements. I wanted to get your take on the current sound of the band stylistically, and your projection of the band's sound in the future.
KM: Well because everyone in the band writes, you're going to continue to get a wide range of songs and styles. I think the different band members write in a way that pleases them, and then they bring it to the band and we tweak it a bit. You know Bill, he might write a tune at home, then he comes in and String Cheese Incident puts our spin on it. So by the end of the tune, it's maybe a little different from the original tune, but still true to the nuts and bolts of the song.
As far as direction goes, it's hard to say. You know I continue to write and be influenced from things that have been influential since my early years. I grew up on classic rock – Led Zeppelin, Tom Petty, the Rolling Stones and the Beatles. That was the big stuff for me growing up. Bill obviously still brings the bluegrass influence, and Kyle is probably the most prolific writer in the band. He puts out his own solo records every so often as well as contributing to every String Cheese album. Everyone is writing, so it's really hard to say where it's going stylistically. We already have a handful of tunes, and I anticipate we will write a ton more before recording the album this summer.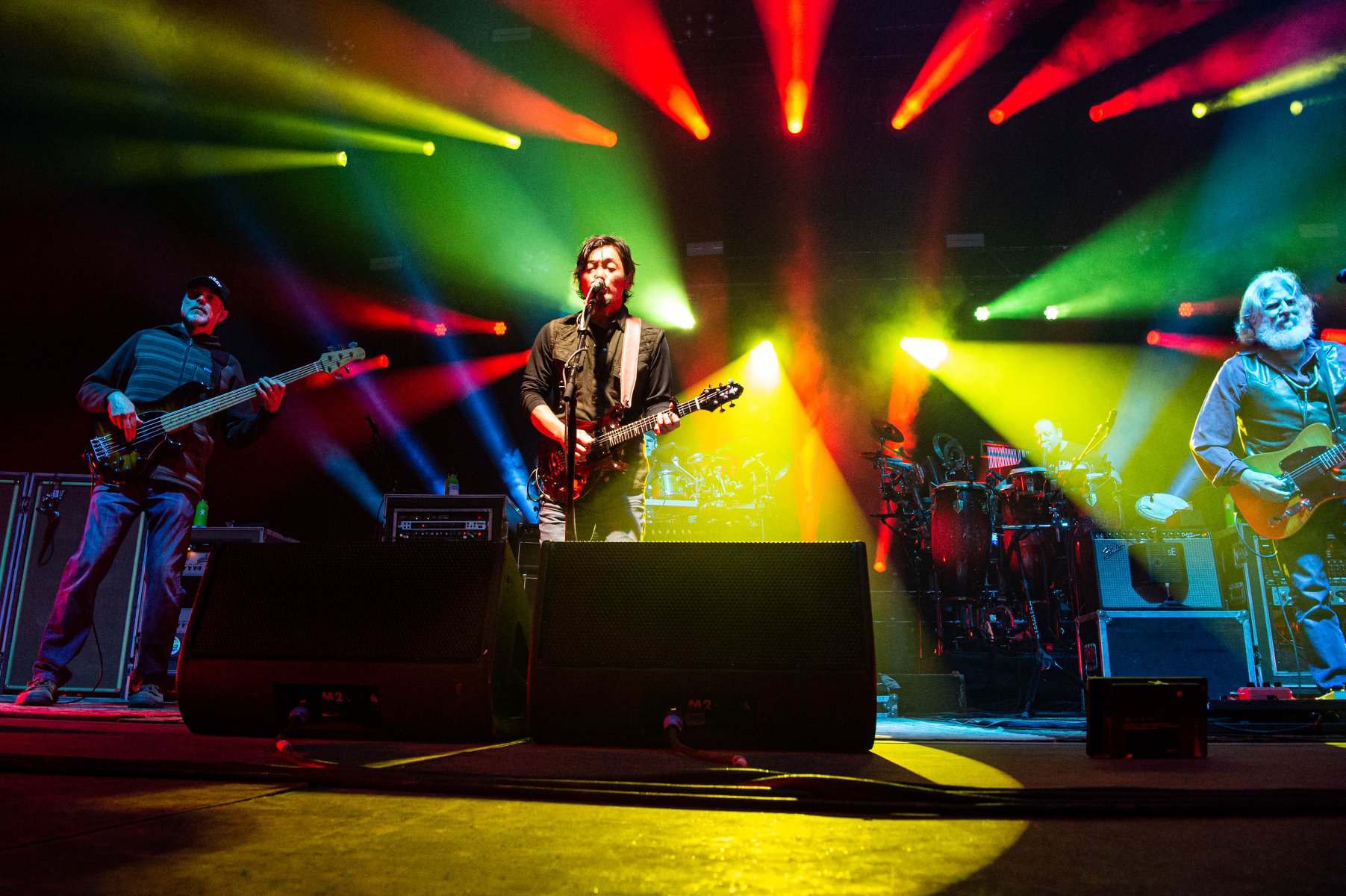 You're always in good shape when you have fifteen songs, and you're only going to use ten. It's a good problem to have, so that's the goal we're looking for is to have more than we need. When you're in that situation, then you can say, well which eight or ten songs fit together the best out of all these? What makes it a cohesive album? You know, so that's our approach and no shortage of great ideas, it's just a matter of boiling them down to where it all makes sense.
GW: It's a good problem to have when there are so many prolific songwriters and musicians in the room. Well Keith, this has been incredible, and we really appreciate your time today. I've got one quick and easy softball question left for you. Where'd you get the nickname Moose?
KM: (Laughs) Well, I think because of my last name Moseley, everyone called me Moose in high school. So that's been a nickname for a while, and I would guess just because of standing large and calm on stage? (laughs) You'd have to ask the rest of the band on that one!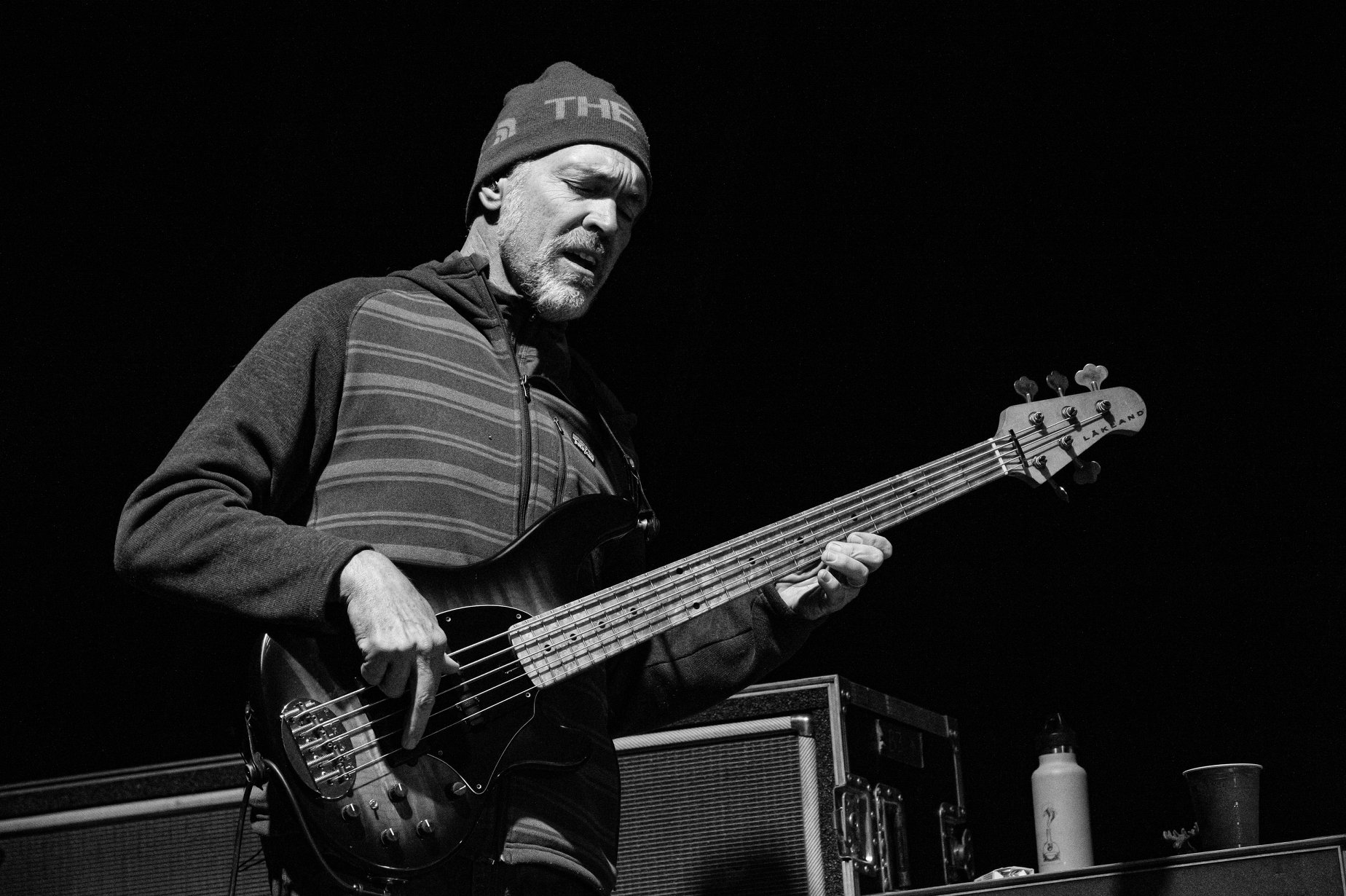 GW: Keith, thank you again so much for your time this morning, it's been a pleasure. We're looking forward to the Goo Bros. Gig on June 18th after the Dead & Co shows in Boulder and cannot wait to see you out on the road with The String Cheese Incident this summer.
KM: Thanks again, we'll see you out on the road!