This Thursday, February 28, Lazy Dog will host a multiple-band benefit in honor of those affected by the Sandy Hook shootings in Newtown, Connecticut. Matt Flaherty, a founding member of Boulder's own Hot Soup, initiated and organized the proceedings. The following is an interview with Matt all about this benefit. Suggested donation is between $10 and $20.
GW: Why did you want to hold a benefit concert for Newtown? How did it become a reality?
MF: The benefit was my idea. I grew up just minutes away from Newtown and decided that this would be a good option for a benefit. So I contacted a few venues around town and chose the Lazy Dog. Then I contacted all my musician friends to see who could contribute.
GW: To which Newtown charity will the benefit be donating and how did you decide on that specific one?
MF: We will be donating all the money to the Newtown/Sandy Hook PTA. They have a basic fund for all the needs of the kids at school. My idea was to contribute to the music program at the school, because I believe music has the power to heal. So I contacted the music director and she pointed me towards this fund. She told me that they were going to be giving her money for some new pianos and a stereo.
GW: For those not familiar with some or most of the bands on the bill, can you give our readers a rundown of who is playing and the style/discipline that anchors their music? [All bands will play a roughly 20-minute set, except all-stars.]
MF: Well we have quite a diverse lineup. My guitar students' band, Tynan The Great, will start out the show. They are all in high school and are really talented upcoming musicians. Duck Pond, an acoustic bluegrass band from Denver, will come on next. The third band is the No One Cares String Band from Boulder.  They play bluegrass/folk and are all a bunch of fun guys. The Jaden Carlson Band plays fourth – Jaden is another great young musician with lots of promise from Boulder. The fifth band, also from Boulder, is a funk group called Jababa. Next will be an all-star jam featuring members of Hot Soup, Jet Edison, Magic Beans, Grant Farm, and myself (all-star jam will be a 60-minute set). Lost Optical will be finishing the night off with some funky electro style jams.
GW: What can fans expect to hear for the All-Star Jam?
MF: The Allstar Jam will be pretty funky and loose.  These are all guys that have played together for the most part, so expect some really nice music.
Along with Mirco Altenbach (sax) and Adrian Entfer (bass), you cofounded Hot Soup in late 2007. What has the band been up to since the beginning of the New Year and what are its plans in the near future (spring/summer)?
Hot Soup has been taking some time off in February but we have a bunch of shows coming up in February including Frozen Dead Guy Days in Nederland, and opening up for Max Creek in Denver.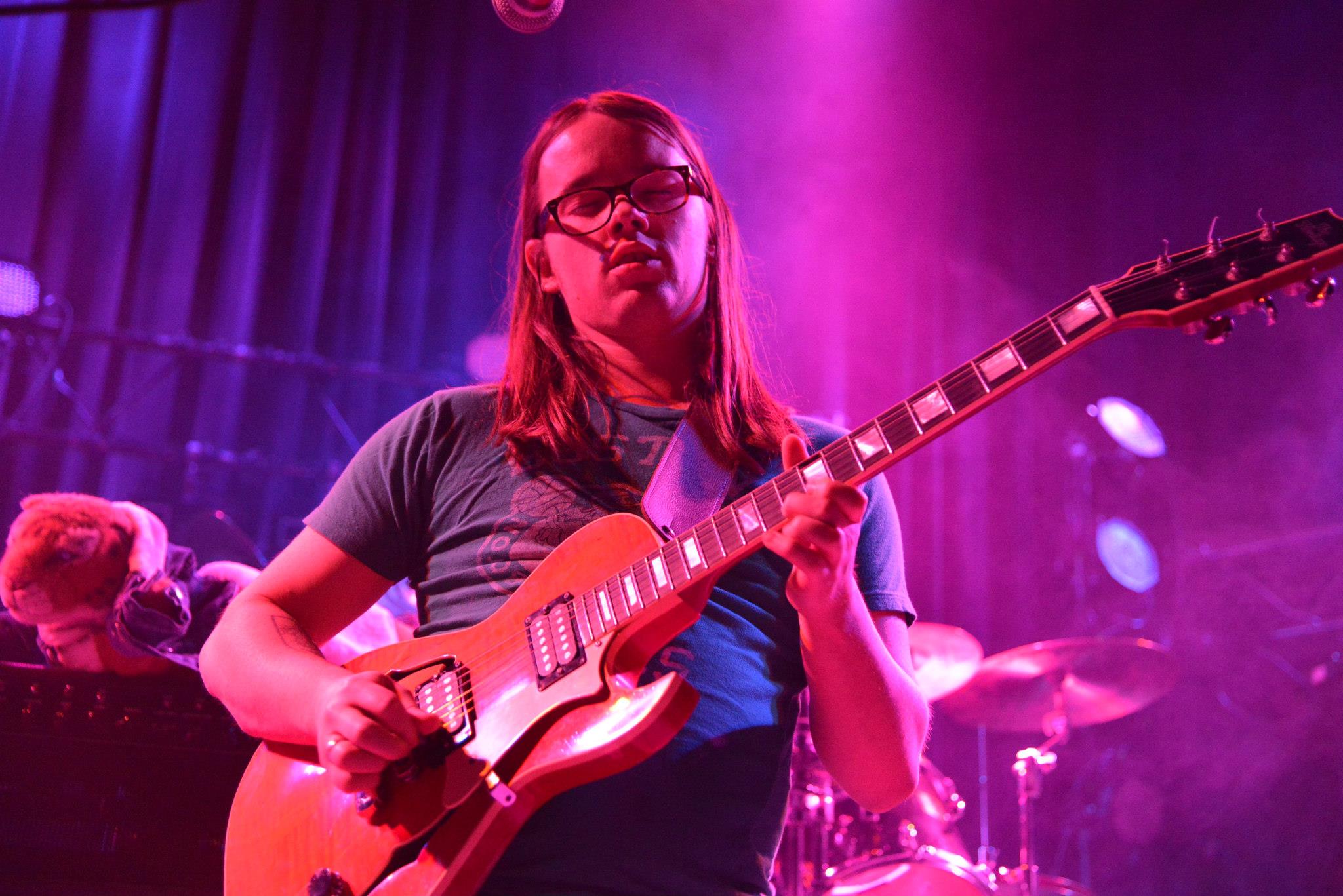 GW: Is there anything else you'd like our readers to know about the benefit?
MF: I think the basic message for this show is if you wanted to contribute to the Connecticut tragedy, this is your chance in Colorado. All of the money will be going to help out the kids that go to the school. Whether it's the music program or counseling the money will be of great use.