This December, Grateful Web had the opportunity to catch up with guitarist, singer and songwriter Michael Falzarano. Michael is a tenured veteran of legendary bands New Riders of the Purple Sage and Hot Tuna, a regular contributor at Jorma Kaukonen's Fur Peace Ranch, and bandleader of his own long-standing Memphis Pilgrims and Dead Tribute group, The Englishtown Project. 2020 has been challenging for musicians who perform dozens if not hundreds of shows annually as their lifeblood. Michael's time off the road has been a creative peak and opportunity to focus on perhaps his finest solo achievement in A Kaleidoscope Christmas, released on November 24th on Hypnotation Records, which features MANY renowned musical friends. This is not your typical Christmas album! Read on...
GW: Thanks so much for taking the time to speak to us about A Kaleidoscope Christmas: Michael Falzarano & Extended Family, which I'm super excited about. But first of all, 2020 what a wild year. How are you doing?
MF: Wild year to say the least. I played my last gig on March 8th, 2020, it's been a crazy year even through all of this, gigs have presented themselves still. Some were canceled, or I had to turn them down for one reason or another. You know the reason.
It's been a crazy year and at some point, just before the summer began, I decided to conclude this Christmas album I'd been working on remotely. When I record with whomever or produce, I like to get as many of the musicians in the same room playing songs together. That way, you get that live feeling of musicians playing off of each other, as opposed to another approach to recording called brick laying which is laying down the drums, the bass, the guitar, the keyboards.
When Covid came to town I had to go to a remote style of recording, which worked out fine. The album was recorded live in the studio, including any overdubs. Then, later on when Jorma [Kaukonen], Jack [Casady], and Pete [Sears] came onboard they had to work out of their home studios. Which was fine. We married each other's recorded tracks to the master and the recording sounded great. I was fortunate to have this album to work on and I'm grateful that the response has been overwhelmingly positive. We sold out of the first pressing in ten days! Things are moving along though I'm itching to get out to play live somewhere, and hopefully in the Spring that can start to happen.
GW: As a fan, it's hard to see the musicians we admire so much without that outlet, and this year has been tough for so many artists. When it's safe to gather again, all of this creativity from the studio and new songs will spring to life onstage.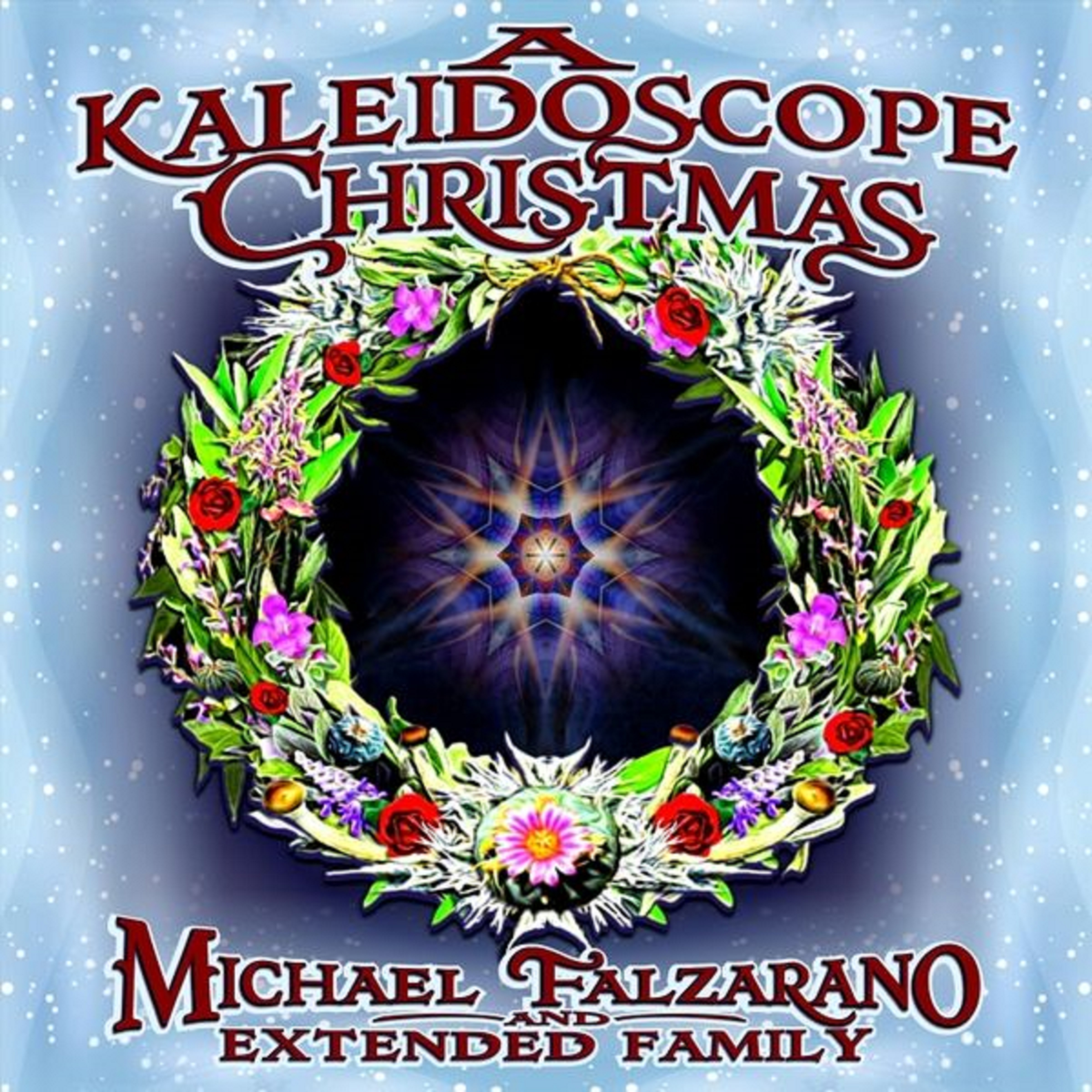 Have the songs that compile A Kaleidoscope Christmas been with you for a while or written this year during this unexpected hiatus. All but one song on the album are originals, and even the cover is pretty much yours.
MF: Some have been with me for a while, and others came to me towards the end of production. Years ago, Jorma and I did an album together called Jorma Kaukonen Christmas, and we had a great time making it. It sold really well, and we had a lot of fun, so naturally over the years we've talked about how we need to do a follow up. Schedules always made it tough. Somewhere along the way I started to formulate the idea for a Christmas album. Some of the songs were written back in 1996, right after Jorma's Christmas was recorded. I was in the writing mode then and the songs just came to me. A couple of the songs, which are actually the first two on my album, "Yes It's Christmas Time Again," and "Ho Ho Ho" were written right then.
So, the songs that were written this year were "4:20, 12/24," "The Eggnog Shuffle," "Bethlehem Requiem for Diana," and "Boogie Woogie Christmas." "The Tree That Nobody Wanted" was written during postproduction. I was already set in my mind and that the album was going to be eleven songs. But the "The Tree That Nobody Wanted" just came to me, immediately. I wrote down the verses and the chorus and the story. Everybody seems to really like this song, it's one of the most popular songs on the album. It was a last-minute thought, one of the things I love about songwriting in general, one minute the song didn't exist and then twenty minutes later you have a song and the next day it's recorded and the next day it's on the album.
GW: It's so interesting. Those first two tracks you can tell were written during that time recording Jorma's Christmas. The comes "The Tree That Nobody Wanted," which feels like a hit single. If you get this in front of enough people and you'll have yourself a hit. Were the lyrics autobiographical or just a story that came to you?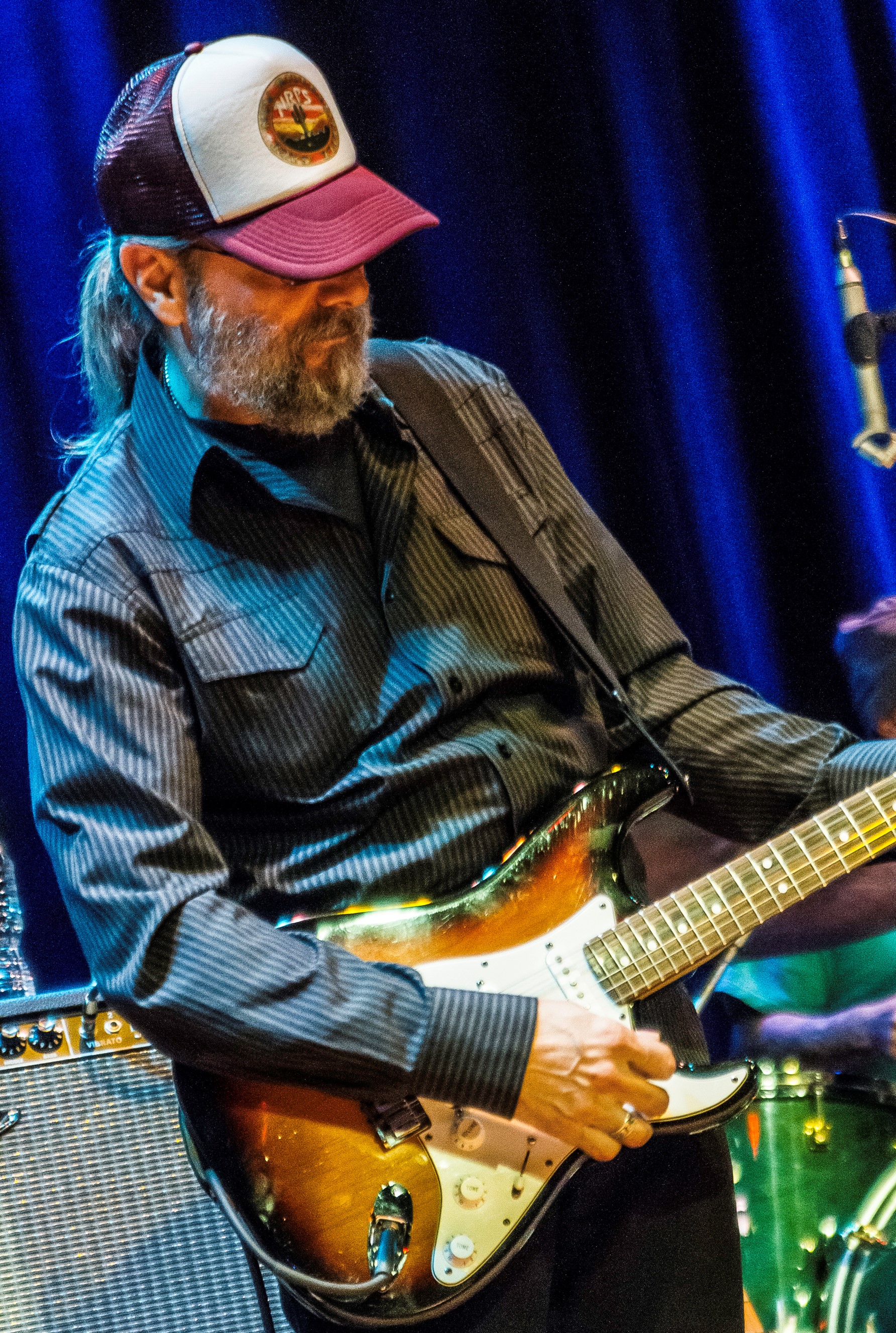 MF: It's just a story. It's one of those crazy things about songwriting, which I've heard Keith Richards talk about, which is: where did this story come from? I don't know where it came from. It was one day, my wife and I were driving back from Manhattan and I dosed off, and when I woke up, I had the song. The chorus was there. I thought that was kind of interesting, and as I sat their quietly, I just started to tell the story about this tree that nobody wanted. It wrote itself.
I agree with you that overtime, somebody's going to hear this and maybe someone else will need to record it to make it a hit, but I think it's going to be a song that's going to be in my catalogue for a while. As some of the others would. If it weren't 2020 and this album would have come out during a normal year, I would have put together an all-star band with these players and probably played some relatively big shows, taken it to the West Coast and the East Coast. And everything would have been hunky-dory. So hopefully next year, when I rerelease it on vinyl, we'll get to give these songs a tour.
GW: It's just a matter of timing. These tracks are going to sound warm on vinyl. And these songs are only going to grow by the time you get them in front of audiences.
As previously mentioned, you only have a single cover on this album, which is a jam on "Jingle Bells." What's funny is you've got the Zen Trickster guys (Jeff Matson, Tom Circosta, and Dave Diamond) plus Jason Crosby, probably the most experimental exploratory group of musicians one could get together, playing a jammy yet refined rendering of Jingle Bells. What led you to include a single cover on the album?
MF: Every solo release that I've ever done I try to include a cover of some sort, to have some sort of connection to the past and give the audience an idea of where I'm coming from. I wanted to put at least one traditional sounding Christmas song on here. To go back to Jorma Christmas record again, we had done a song for that record called "Holiday Marmalade," which is essentially a big long jam and which we inserted "Silent Night" into. So, for my record, I thought what could I use? And eventually I started fooling around with Jingle Bells. I already had this instrumental section that nicely married to it and it worked out.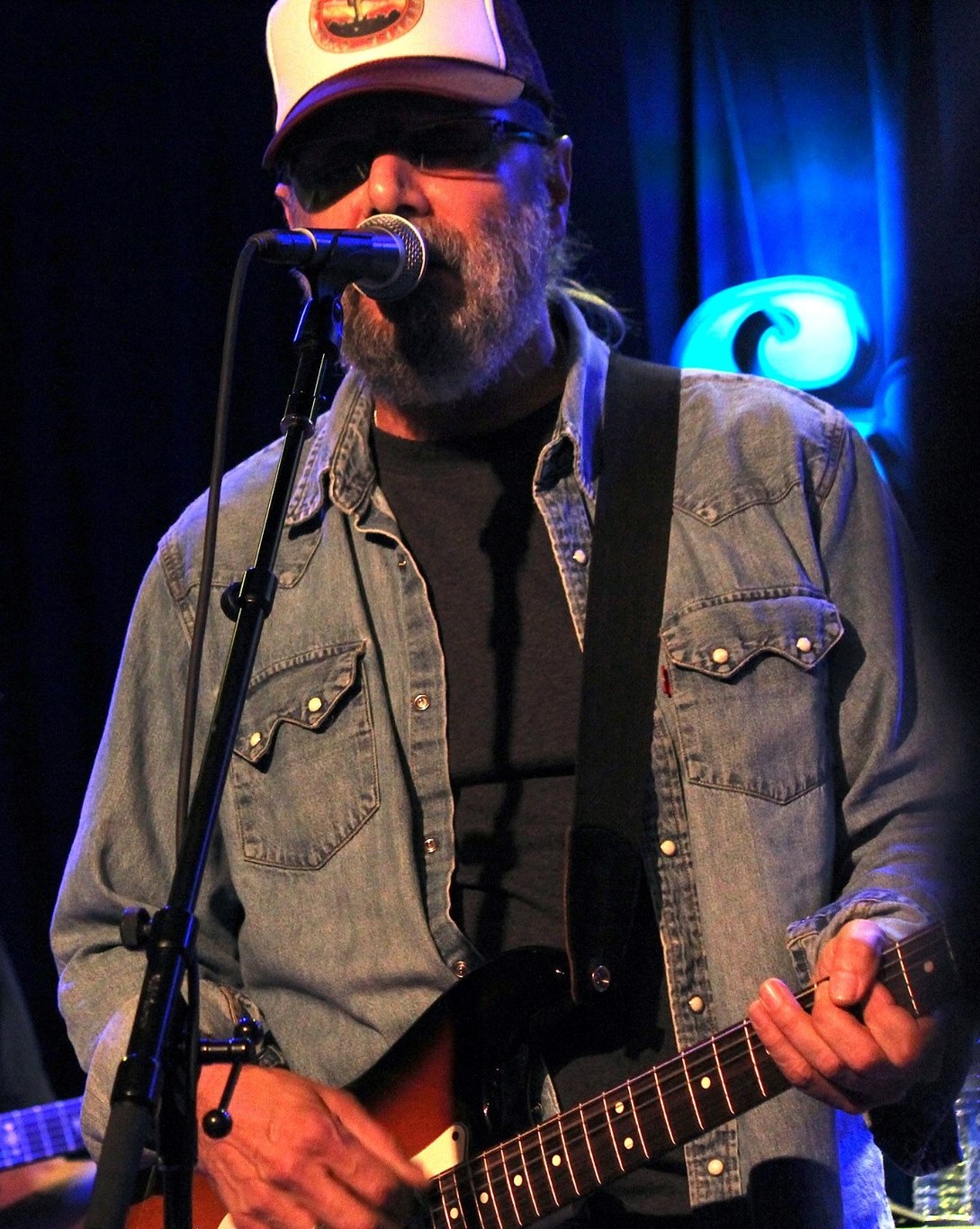 And the funny thing about "Jingle Bells" that made me interested to include it was that it was not originally a Christmas song and was not intended as such. It was really just a Winter song that eventually became a Christmas song, and they doctored the verses to that arrangement we're all now familiar with. At its core, the subject matter of "Jingle Bells" makes it one of the first rock 'n' roll songs. A sleigh race between a couple of guys and their girlfriends on Saturday night and one guy falls out of his sleigh, the other guy laughs as he slides on by. It's a drag racing song about picking up chicks [laughs]. When Jason Crosby and Jeff Mattson came in to do their parts the song just exploded. Of course, on the chorus we've got Clare Maloney from The Englishtown Project to sing background. I think it really works on multiple levels and it's a fun rendition of the songs.
GW: It's so wild! I had no idea about the development of that tune. Switching gears, a bit, you are backed on this album by Jorma and Jack, the core of Hot Tuna on three tracks. These are musicians you go back almost forty years with, and what's curious is all three of the Hot Tuna-backed tunes are brand new.
Regarding, "Bethlehem Requiem for Diana," I'd imagine this is a tribute to Jack's late wife Diana. Can you talk about the genesis of this tune?
MF: Sure. My relationship with Hot Tuna goes back to 1983. And during the 90s, when we did a lot of time on the road together, Diana joined us on the road, and we became friends over that time. We had some fun times out there on the road.
Year after she passed away, I had a dream where I was with Hot Tuna in Bethlehem. Not sure why we were there, I've never been to Bethlehem. In the dream, we were at some sort of cave and there was an amber light glowing. Diana stepped out of the building and I was helping her out. Next, we were walking down this road, in the back of my mind in the dream there was a melody.
After I woke up, I picked up my guitar and started writing the song that would become "Bethlehem Requiem for Diana." It flowed really well, and I kept writing it down. At one point I thought maybe it was too long, but I stuck with all of it, because that's how it came out. When I went to record it, it was the core of the band: me, Tom Circosta and guitar and Dave Diamond on drums. Then I had Jack, Jorma, Pete and Jason on his wonderful fiddle all respectively added their parts. It turned into this beautiful piece of music that I'm really proud to have on this record.
GW: It's a beautiful song and one of two brilliant acoustic tunes featuring Jorma, Jack, and Jason. When I heard "The Eggnog Shuffle," the instrumentation was reminiscent of classic Hot Tuna or even [the 1989 New Grass Super Group] Strength in Numbers. These are songs that would blow the minds of audiences.
MF: The thing I love about "The Eggnog Shuffle," is it began as this fingerpicking thing I was working on, but then when Jorma came in and added his part, and Jason, it became an old-school Hot Tuna recording. I really love that one as well. Jason Crosby and Jack and Jorma did an amazing job laying down the groove.
GW: Totally agree. And then there's the electric side of Tuna with "Boogie Woogie Christmas" so you get both sides of the spectrum.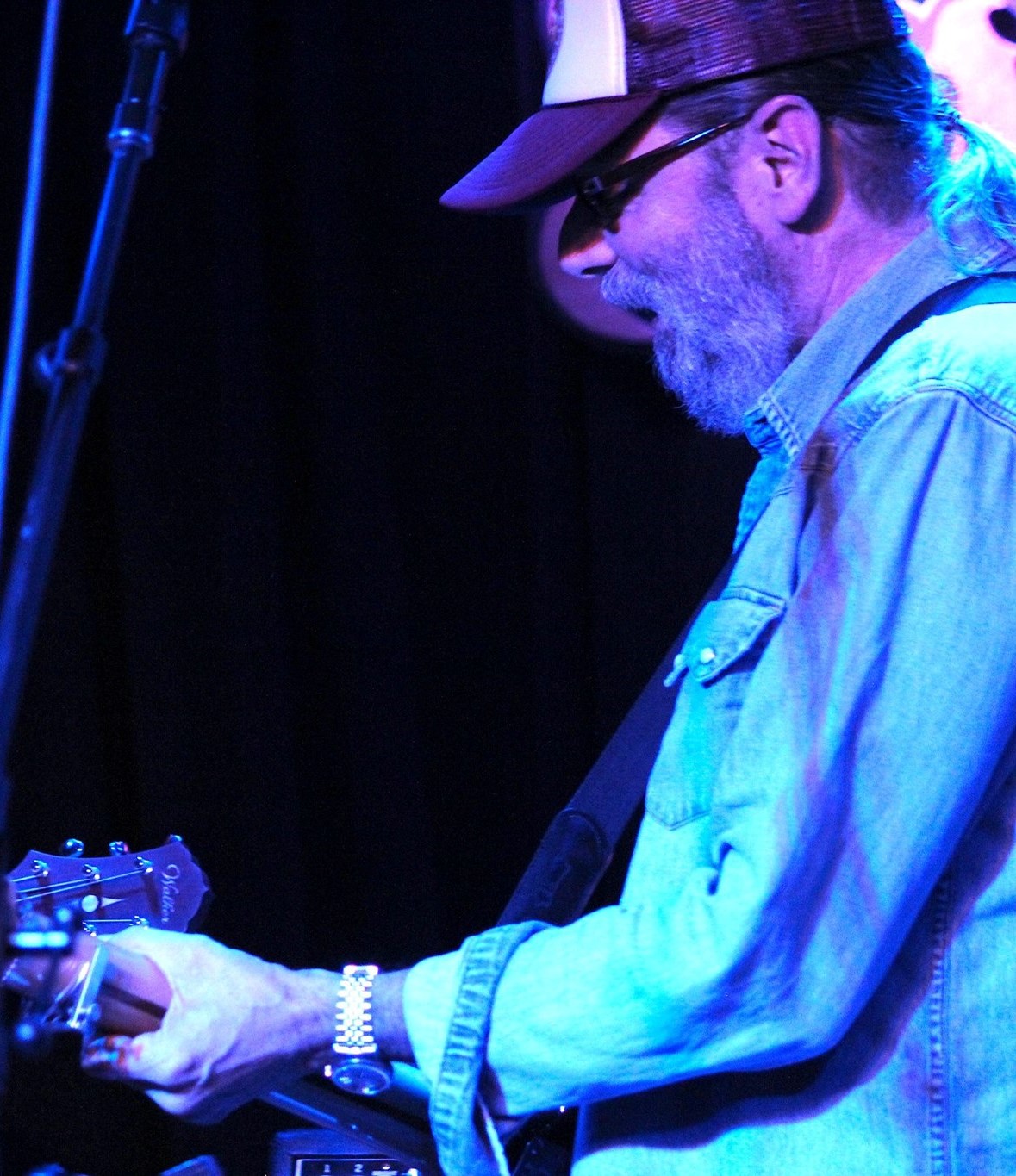 In your nearly twenty-year tenure with Hot Tuna, was there more of a focus on acoustic or electric instrumentation during the era you contributed to?
MF: Well, like you said it was a long time together. But in the 1990s for the most part, it was a five-piece electric band, that was a big band with a big sound. But from time to time, we'd go out as a four-piece with me, Jorma, Jack, and Pete Sears, and we'd play semi-acoustic. Sometimes, before then, I'd go out with just Jorma and Jack as Hot Tuna and we'd travel all over the world as an acoustic trio. We'd sometimes add an electric element to that trio format. Like I'd play electric, Jack had an electric bass, and Jorma would play an acoustic or maybe electric lap-steel. It was always an ever-evolving format and lineup of players revolving around Jorma and Jack. They bring that sound. It's a proud achievement for me that I spent those years playing with them, and Jorma and I for a little while before then. I joined Hot Tuna in 1983 and as the last show as part of Hot Tuna for me was in the early 2000s at The Beacon Theater. So, it was a long run. And then right after that I joined New Riders of the Purple Sage, which is a whole other story.
GW: It's so remarkable. Two legendary bands that you were both a part of and have such distinctly unique approaches, though some overlap in style and spirit.
The origins of both New Riders of the Purple Sage and Hot Tuna date back to Fillmore East and West from 1969/1970. And you've played a huge role in both of these groups as they evolved over the years. New Riders most recently, since 2005 which was around the first time, I ever saw the group, featuring yourself, Ronny Penque, Johnny Markowski, the great David Nelson, and the legendary Buddy Cage on pedal steel guitar. This was a phenomenal lineup akin to the 1970s lineup. The music community lost a great when Buddy passed on last February. On A Kaleidoscope Christmas you've included the song "Psychedelic Cowboy Christmas." Can you speak for a moment about this song and about Buddy?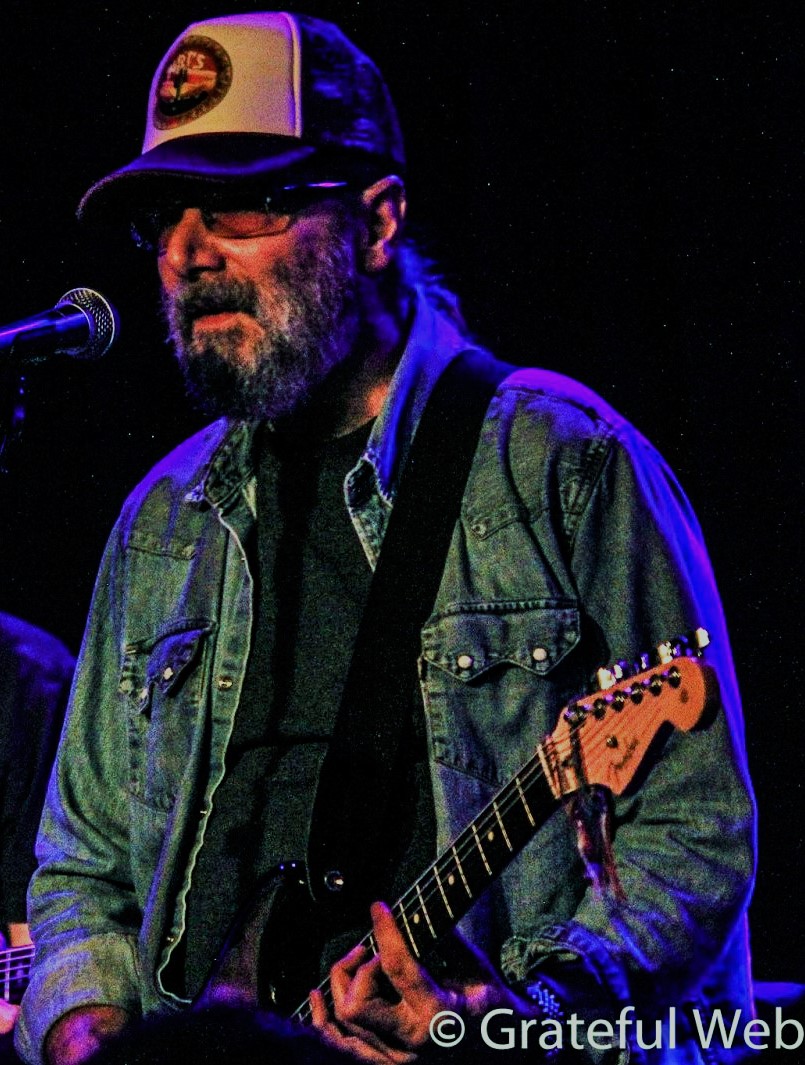 MF: Yes. Buddy was a character. One of the smartest guys I've ever known. Very well read. Knew more about everything than most. And the song came about many years ago in Northern California. We were on the road and out to breakfast with Nelson, Cage, and Delacey my guitar tech at the time. We had just released a live album and were talking about some ideas of what we should do next. At that time, I suggested a Christmas album and talked about the one Jorma and I had done a while back and how it was well received. It didn't have to be traditional, and everybody could contribute a song or two. They were really into it. But as things go, time goes by and sideways and over time, David then Buddy got sick, so it never came to fruition with New Riders. But during those conversations, Delacey commented that she thought it was a great idea and suggested a title for the album: Psychedelic Cowboy Christmas! If this was a New Riders album, we would have titled it that.
I toyed with the tune over a couple of months and when I was putting together this project it was naturally the perfect time to revisit it. I reworked it into the version you hear on the record. I'm really happy with how it came out. Having Jeff Mattson from Dark Star Orchestra playing lead guitar, having Kerry Kearney who's a blues guy from New York playing slide, and Scott Guberman on Hammond organ, Jason Crosby on piano. And Tom, Clare, Nate DeBrine on backing vocals which really brought it to life. I'm happy that it sounds as good as it does. There was a moment in my mind where I thought I should shorten it up a bit, at nine-minutes long. But I left it the way it was, and I'm glad I did.
GW: And it's a fitting tribute to Buddy leaving it the way you did. Have New Riders put any thought into a future on the road since Buddy passed on?
MF: Interesting that you mention it, before Covid, we were scheduled to play four shows on both the West and East coast. We talked to David about it, and we knew Buddy would have wanted the band to go on. I don't know we would have toured extensively like we were… We were playing 80-100 shows a year by the time we went on hiatus. We would have augmented the band with another pedal steel player. Nobody is going to take Buddy's place but there are guys out there who have long ties back to the early days through Nelson. Like Pete Grant, a who is a phenomenal pedal steel player and knows all of the material. And we would have gotten Mookie Siegel to play piano with us. It would have been a crazy fun tour. Hopefully we can get to do that sometime in 2021.
GW: Well meanwhile we've got this gift from you. A Kaleidoscope Christmas truly brings that joy.
MF: I am glad. My original goal for this was 2019 and as the cosmos had it this was the year for it, and it's been amazing hearing the positive feedback. As far as going forward, for next year I'm working on a stripped-down acoustic record. I'm looking forward to getting back out on the road with The Englishtown Project, paying tribute to the legendary 1977 September Grateful Dead and New Riders performance in Englishtown, NJ. The name came to be because when I was on the road with the New Riders, folks would come up to us and say, "Man I first saw you in Englishtown!" "That was my first Dead show!" And I thought it would be fun to play one show, and then it snowballed into seventy. So, we'll see what happens on the road moving forward!
Grateful Web wants to thank Michael Falzarano for taking the time to catch up with us. Be sure to grab your copy of A Kaleidoscope Christmas off Michael's Facebook or digitally off major streaming services.