Molly Tuttle began her musical journey as a kid growing up in the Bay Area of California. A graduate of the Berklee College of Music, she is transforming the roots of Americana into a sound uniquely her own. IMBA named her guitarist of the year 2017 and in 2018. The Americana Music Association named her Instrumentalist of the Year 2018.  With her first solo album release, When You're Ready, she is poised to contribute new and fresh thoughts into a genre that can desperately use it. Her unfolding and soft tones hold deep meaningful messages that melt through the rough edges. Grateful Web had a chance to catch up with the talented, graceful, and gutsy Molly Tuttle recently. 
GW: Hi, Molly! What are you up to today? What's happening?
MT: I'm just home. I got home yesterday from some shows with Steve Martin and Martin Short, their comedy show.  I was playing a couple of songs with them each night this weekend, but now I'm home. I had a co-write earlier today, so now I'm just relaxing, which is nice.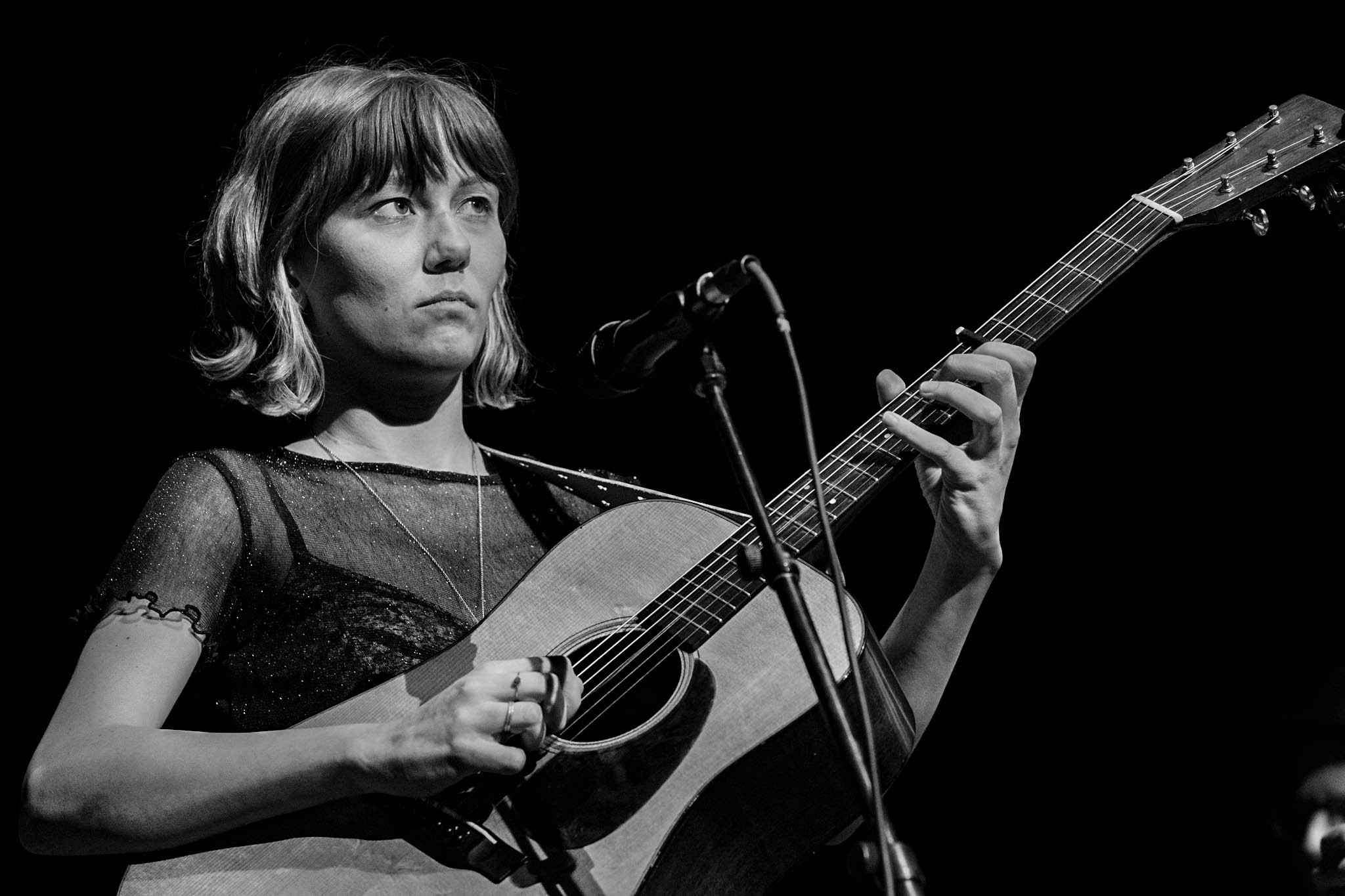 GW: I did not realize Martin Short was with you too! I saw a picture posted online of you & Steve Martin. Was that amazing?!
MT: Yeah, it was really amazing. The coolest part is seeing how they work each night. They are always rewriting parts of the show and trying out new skits. It was really cool to see how they are constantly evolving and trying to make it funnier. They are just so awesome!
GW: I cannot believe how multi-talented Steve Martin is. What can he not do?!
MT: I know! He is amazing.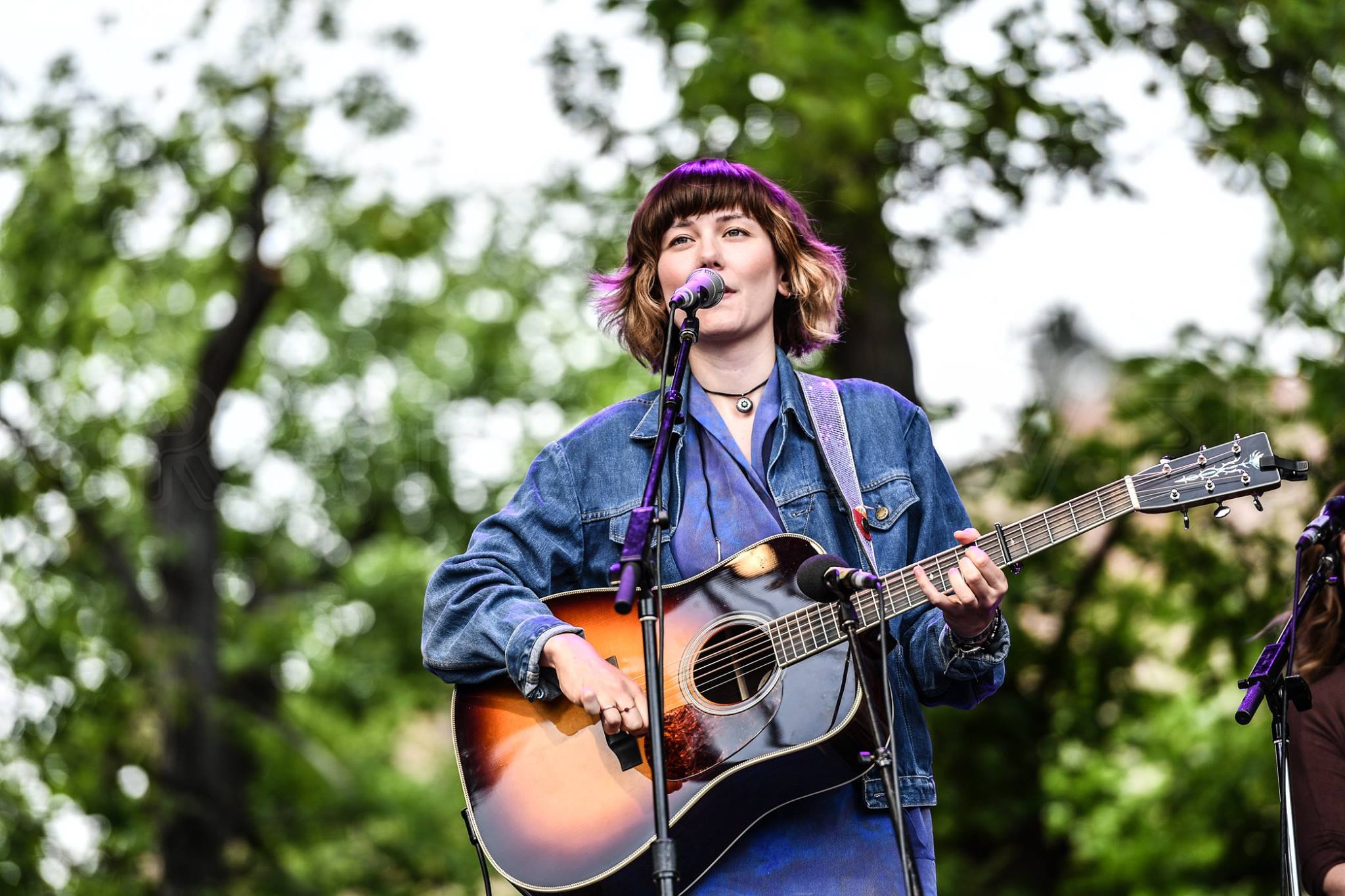 GW: So I have a few questions for you… getting to know you kind of questions. Random question to start off: What is your favorite breakfast? 
MT: Um... I think avocado toast probably.
GW: If you could take only 1 CD with you on a cross country road trip, what would it be?
MT: Ooooh, that is a good question! I think Gillian Welch Soul Journey.
GW: Good choice! Well, it seems like an obvious choice with your latest release When You're Ready, but what piece would you say is the high point of your artistic expression so far?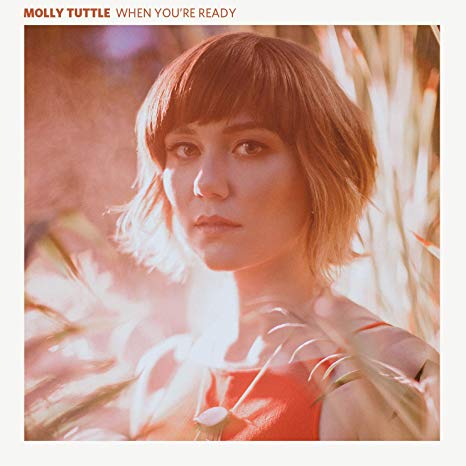 MT: Yeah, I'd have to say my album When You're Ready. It's my only full-length album that I've done so far with my solo career. It was a really, really wonderful experience making it. 
GW: Tell me about your band on this album.
MT: The band on the album is from Nashville, session players that the producer Ryan Hewitt brought in. I brought in a bunch of my friends to guest on it like Sierra Hull, Jason Isbell, who I just met right before recording my album; Brittany Haas, who I've known for a long time plays fiddle on it, Nat Smith, Billy Strings played on it and sang. Yeah, the rest were people I hadn't met before, players in Nashville who were really great. It was kinda cool going into the session having not played together. I've met them all individually, but I hadn't played with them, so that was a new experience for me. Working out songs in the studio together was really fun.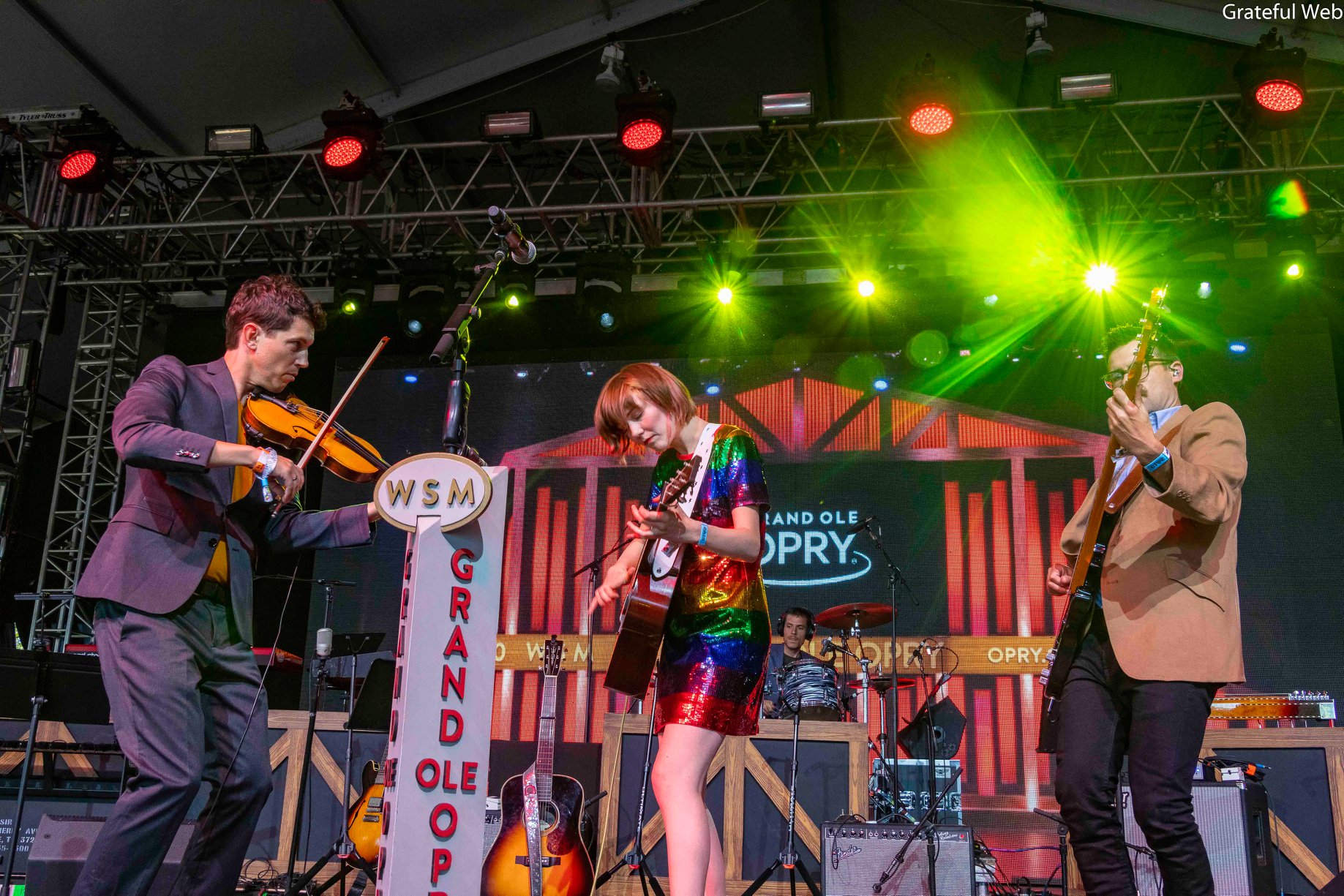 GW: Specifically, I would love to talk about Sleepwalking. When Grateful Web had given me the opportunity to interview you, I had just woken up from a dream - pardon me if this is a long story, but - I had this crazy dream.  There is an all-female bluegrass band in Chicago named Fox Crossing String Band. Maybe it's because of the name "fox" or what, dreams are weird like that, but in my dream, they were wearing these beautiful polar bear dresses. It was such a vivid dream where these girls are on stage playing in these white dresses with black claw marks, and the lead singer is dressed as Greta Thunberg screaming, 'How Dare You!'
MT: Oh!
GW: Yeah...So I wake up from this dream and check my email where I got the email confirming our interview. I started looking at your single, Sleepwalking. I hadn't seen the video, but I do own the vinyl, so I have heard the song before.  That was when I read that you wrote this song about global warming. That video… wow! Can you talk more about that? The focus of Sleepwalking?
MT: Yeah! I think partially I have always had this fear that, growing up in California, specifically the Bay Area, I think there is a pretty strong awareness of Climate Change. So, I remember becoming aware of it as a kid. I think also being on the coast; it can be scary. I still have this fear that California will just be underwater someday and I won't have a home to go back to, where I grew up. That's a fear I always have. I think as more of the world is becoming aware of it, I think more of the world will wake up to the fact that it is a crisis and we need to be doing something about it. Sometimes it can feel like this weird hopelessness takes over. I think a lot of that went into Sleepwalking as well as missing where I grew up. The Bay Area was a magical place to grow up, so that and some nostalgia about thinking of that went into the lyrics of the song.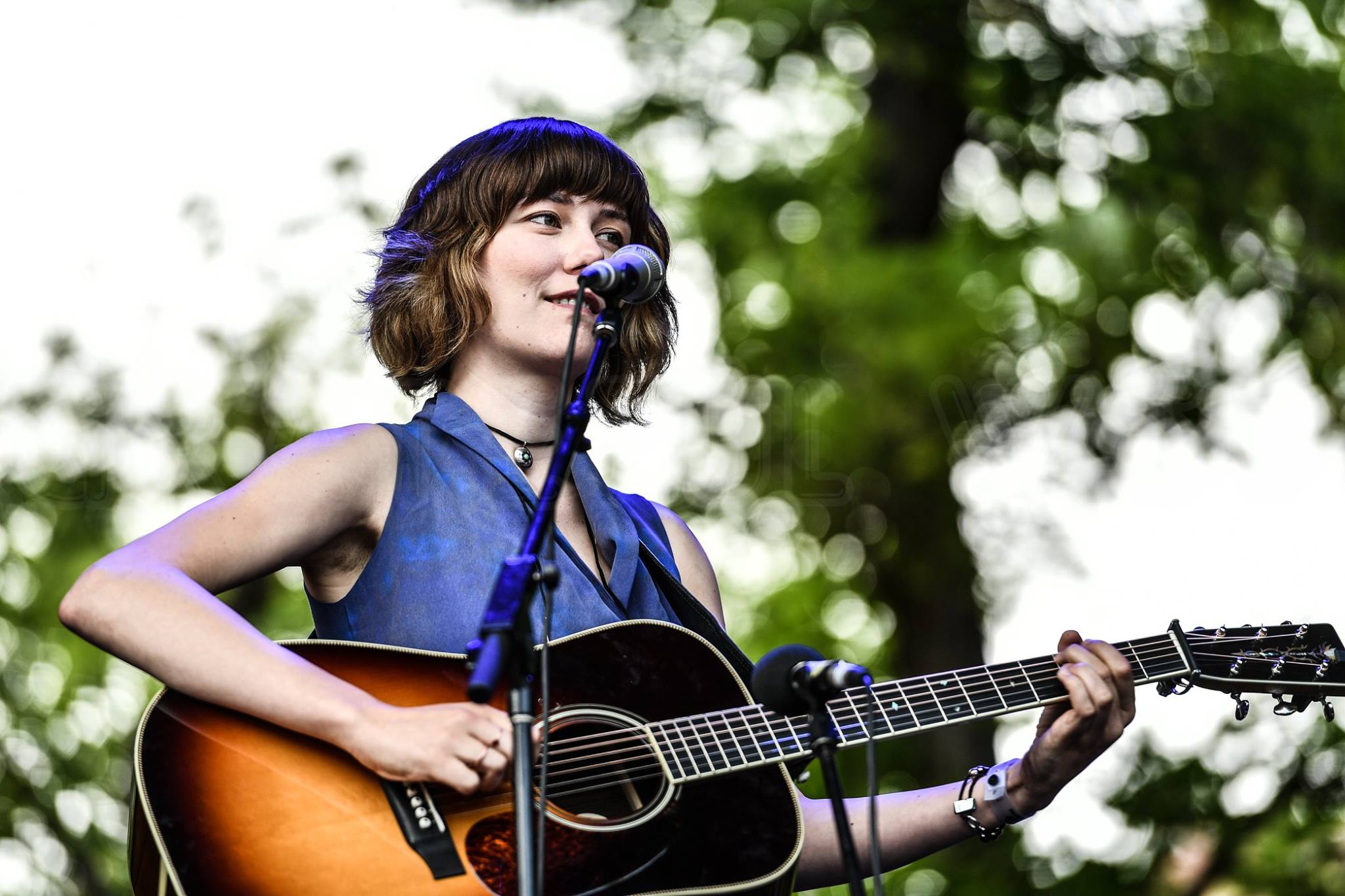 GW: Yeah, it is very dream- sequence actualized. There is a lot of parts; I guess I wouldn't have picked up on the climate change influence other than the line, "A world that disappears…"
MT: Yeah, it's not explicitly in there. It's more playing off the feelings that I have.
GW: Heck, yes. I think that is the beauty of your songwriting. I was curious what you were thinking because there are so many interpretations of what you wrote as opposed to what you actually meant. 
MT: Totally
GW: Question: You say Billy Strings plays on the album.  I've seen you two perform at Grey Fox, doing some Grateful Dead.  You also just played Playing in the Sand with Dead & Co, tell me more about your Grateful Dead experiences. 
MT: Yeah! That was so fun! I think also, growing up in the Bay Area...
GW: Of course, yes!
MT: (chuckles) The Grateful Dead has been a big part of my whole life. Even if as a kid I wasn't always listening to the Grateful Dead, but I mean, you hear all these stories about Jerry Garcia. He went to the same high school as me. My Aunt, my mom's older sister, took guitar lessons from Bob Weir. So there were all these legends I grew up with. Of course, I had music around the house. My mom growing up played the Grateful Dead. She gave me Workingman's Dead., that was my first album. She gave that to me as a kid. Of course, the bluegrass influence too - like the traditional material that I do, I got from Jerry Garcia… Old & In the Way… Rain & Snow...yeah! It's always been a part of who I am, musically. It was a natural influence I had and as I have gotten older, I've really started to appreciate their music, even more, the lyrics and the songwriting especially, I love. Playin in the Sand was so fun. It was really cool because I got to stay for a couple of days after. I had never seen Dead & Co before, but that was super fun, to see that show on the beach. Everyone was having such a good time!
GW: I would love to go down to one of those resort festivals! Sounds so clean and relaxing
MT: Yeah, it was super nice.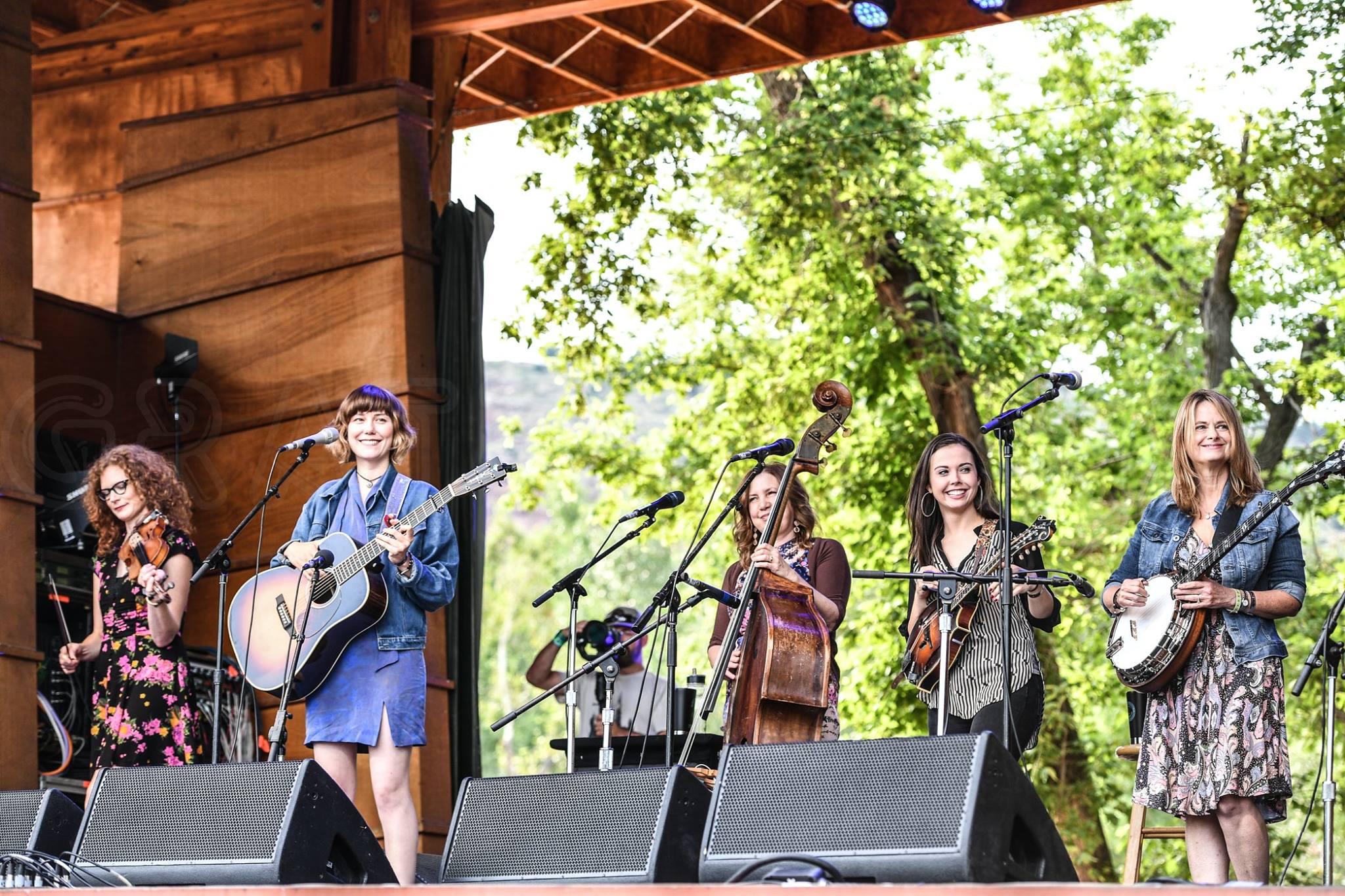 GW: So it really feels like you are becoming quite the alchemist. You are taking a lot of old-timey traditional playing and making it very new. How has it felt to be so recognized? Do you get a lot of comments about being young? Being a girl? How does that feel for you these days? 
MT: It's feeling good. I'm excited about what's coming next. I'm excited that I've gotten to this point in my career, having even more doors open to me creatively. I'm really excited to figure out what I want to say next, with my music. I want to get back in the studio and make another record. I think it's an exciting time to be in music right now because more… there's more awareness in music about the challenges women face, but there is also more doors opening. Everyone is trying to push the music industry to be more inclusive of everyone. That is something that I feel really passionate about as well. With the way music is being released now, there is so much creativity you can have in releasing music. Not everyone has to stick to the one album every two years, you can really get creative with the music you put out into the world too. 
GW: You are inspiring young girls everywhere to play guitar, that's for sure.
MT: Thanks, I hope so!
GW: Speaking of inspiring, in terms of your Alopecia Areata condition, does that mean you get to pick your hair? That is very inspiring to me!
MT: I do!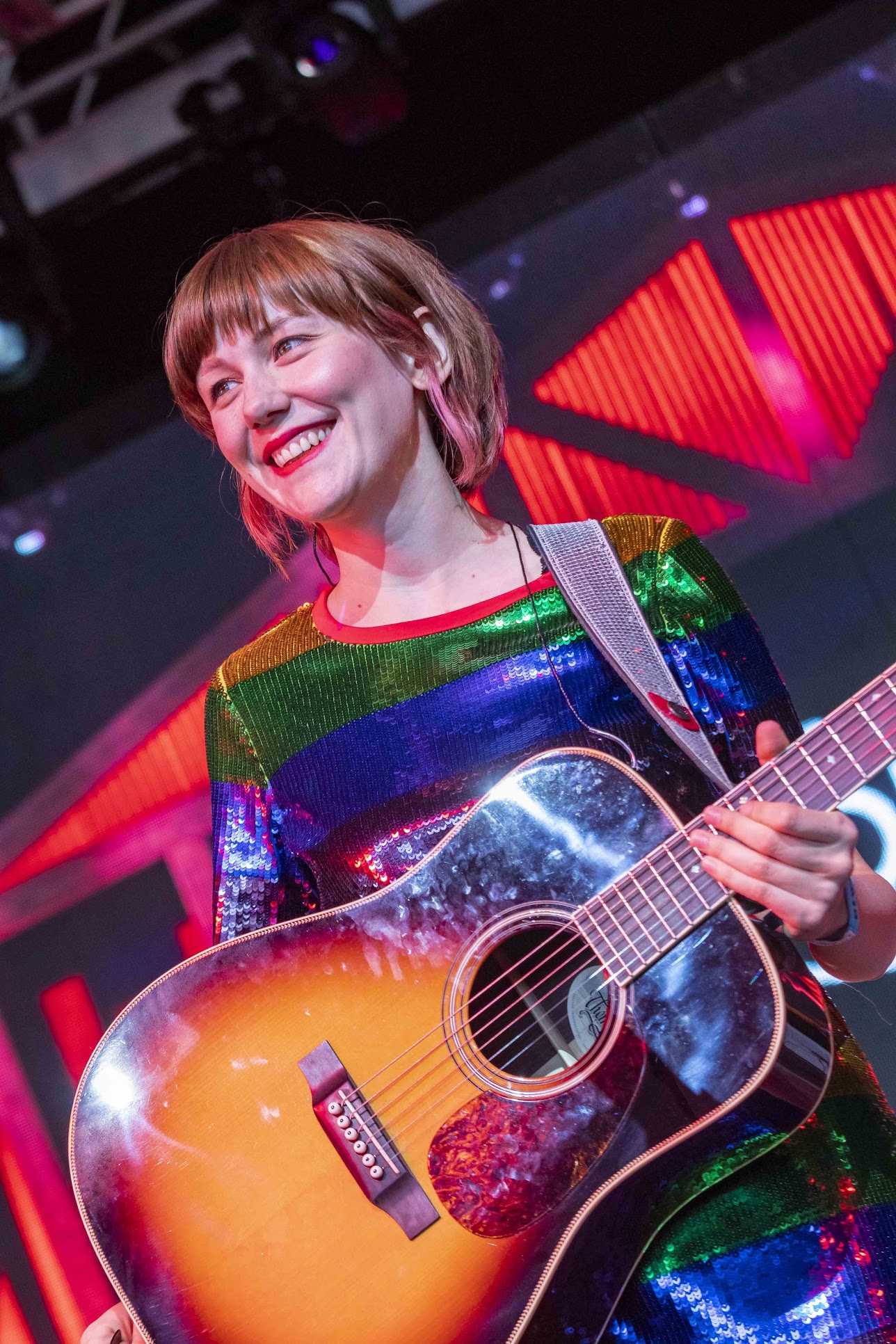 GW: That's amazing!!
MT: (chuckles) I know, it is awesome. I go through a bunch of different hairstyles. I want to branch out and get even more wigs, but they're kind of expensive. Some of them are kinda, the ones you find wherever, they can be very itchy if you don't have any hair on your head so… I'm trying to find the kinds that I like that aren't as expensive, so I can have a lot of different ones because it is a lot of fun to get to change my hair so frequently. The only sad thing is that I will get attached to one, I love it, and then it gets worn out. Ooooh noooooo, it's such a bummer.
GW: You are breaking barriers, girl! I have a joke for you.
MT: Okay…?
GW: How many hippies can you fit in a VW bus?
MT: How many?
GW: One more… and their dog.
MT: Haha (complete with a groan)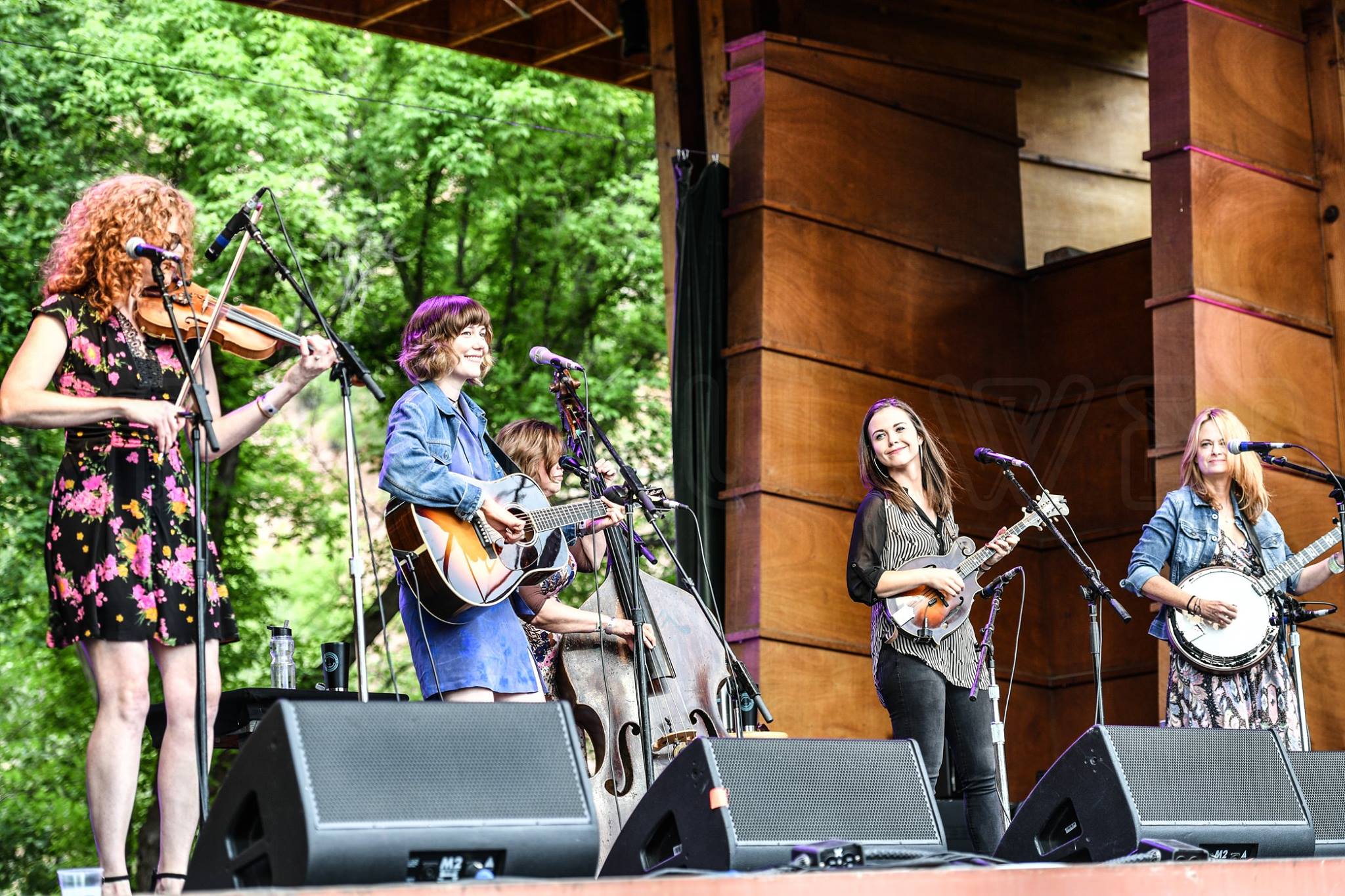 GW: Thank you so much for hanging out with me today, we are super excited to see you out on the road and in Boulder CO for your show at the Boulder Theatre on Feb 19th!
MT: Thank you so much.