When I first met Monique Powell, she was sitting on a bench, eager to show everyone around her photos that were taken of her around the grounds at Back to the Beach and admiring the production values that went into the festival's decorations. Her energy and warmth were abundantly present, and it became immediately clear that the enthusiasm she brings to every Save Ferris show is not simply an act.
As the frontwoman of Save Ferris, Powell has enjoyed quite a career. With her presence and influence in the ska community spanning across several decades, her accomplishments are no secret. She has lived quite the life, and even holds the distinguishing honor of being the first woman to tour the Vans Warped Tour in its entirety.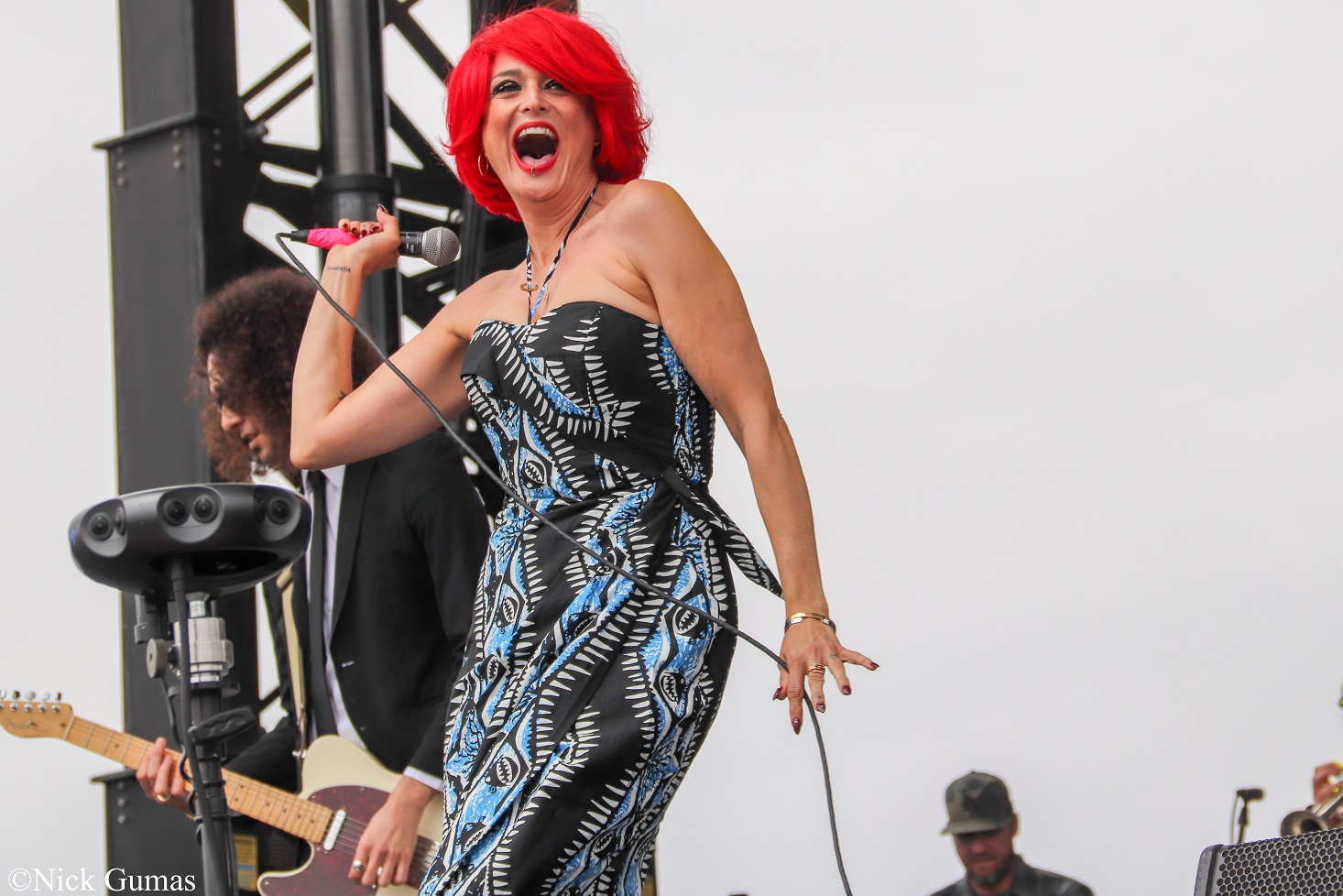 Grateful Web got a chance to sit down with Monique Powell shortly after her set at this year's Back to the Beach festival at Huntington Beach and spoke with her briefly about her accomplishments, her hobbies, and what she has to look forward to in the future.
Grateful Web: It has been some time since Save Ferris has released new music, what do you have in the pipeline?
Monique Powell: Yeah, another full length. We put out that EP in 2017, and now we're just finishing up the full length now.
GW: Any timeline you're allowed to give out on that?
MP: No, I asked my manager if he had a proposed timeline and he said "last year."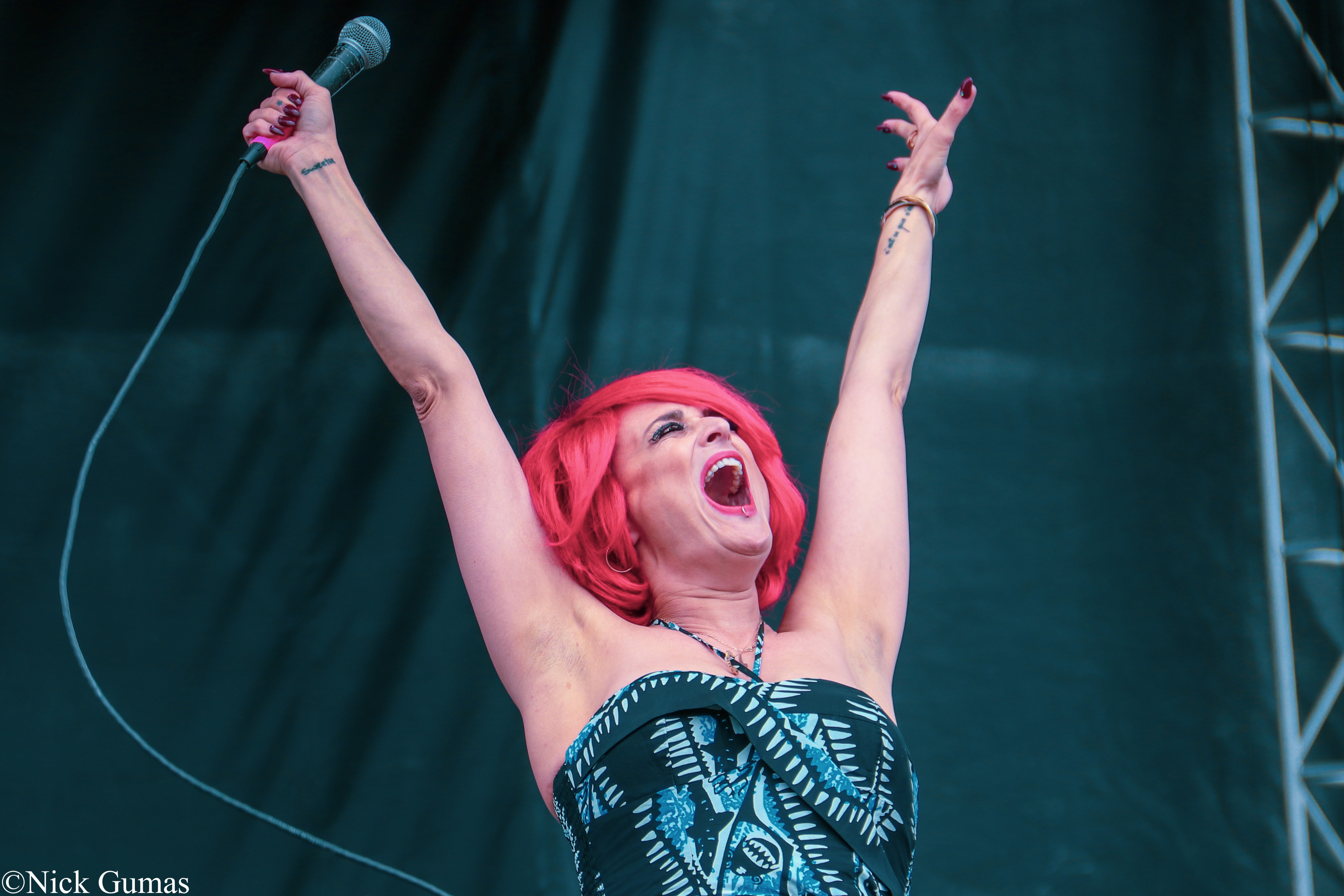 GW: How have you seen Save Ferris evolve through the years?
MP: Well, I know when I brought the band back in 2013 after having 10 years off that I had a vision, and I really wanted us to be a little more musically polished, a little more sophisticated musically, a little more mature, just a tiny bit, and I just wanted to step it up a notch
GW: In what ways do you think you have?
MP: I think the musicianship has definitely matured, and stupid shit like what the guys wear onstage. They look good, and everybody's very professional. And then for my performances, I've definitely become more polished as well. Worked on the look more and realizing more of the vision I had when I was younger of who I wanted to be when I grew up.
GW: Recently, Save Ferris has been fairly selective with their shows. Why do you feel drawn to Back to the Beach?
MP: Because I grew up here! I grew up going to this beach every day of the summer for 13 years. And my sister and I would come here and watch the surfers at 17th street. And main street Huntington was where I would buy all my clothes at The Electric Chair, the only place that had Manic Panic, thus the red hair, thus the hundreds of hotel rooms that have red pillow cases all over the country, because in those days Manic Panic was all we had, and it just didn't stick. It was difficult.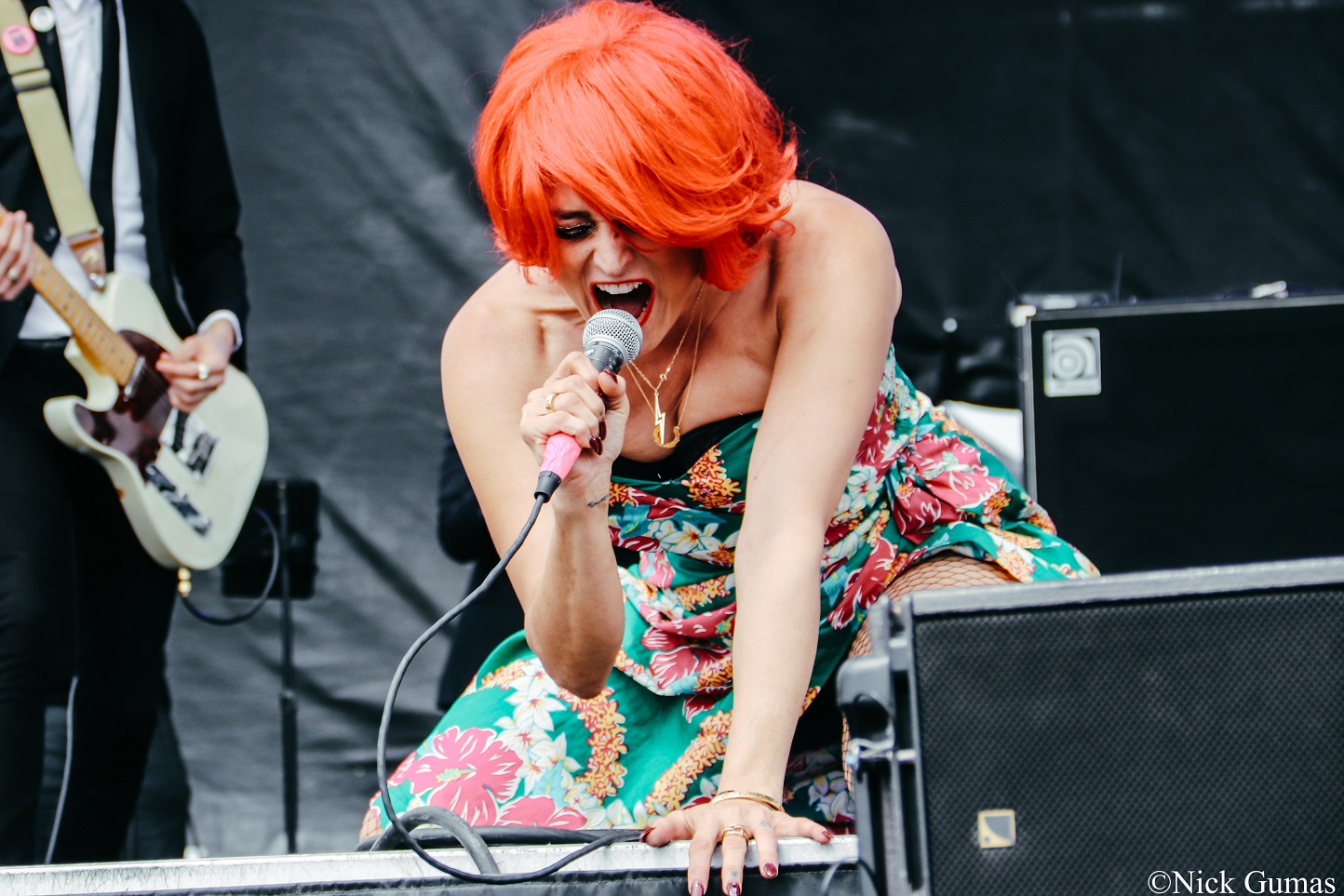 GW: In a few months you're scheduled to play the only West Coast stop on this year's Warped Tour, how do you feel this year will be different as opposed to other years?
MP: Well, they're calling it the "Warped Reunion" shows, so we're doing those, and we're also doing two in Atlantic City, and I honestly think that it's a great idea. When we did Warped in 2017, there were so many stages and so many bands, and it was a lot for people to have to take in, and the tour was really hard and really expensive for bands to do that, so I think that this is a great idea. I think it builds excitement for fans, and it's like this (Back to the Beach.) People fly from everywhere for this show, and I think it's going to be like that kind of vibe.
GW: Being the first woman to tour with Warped Tour in its entirety back in 1998, in that spirit how do you feel the role of women in music has evolved in your tenure?
MP: I'm so excited to be living in the time that I'm living in right now at 43 years old. To be able to play for this many people. We did some math, and between this show, Punk Rock Bowling, and the Warped shows, we estimated that there's over 100,000 people that are going to see Save Ferris. When I brought the band back, I was 37, I couldn't even get someone to manage me, and now I'm 43, and we're like "Wow, we're doing it!" And I'm just so happy to live in a time where women are becoming more equally represented an we're supporting each other a lot more, and we're accepting each other more, it's great.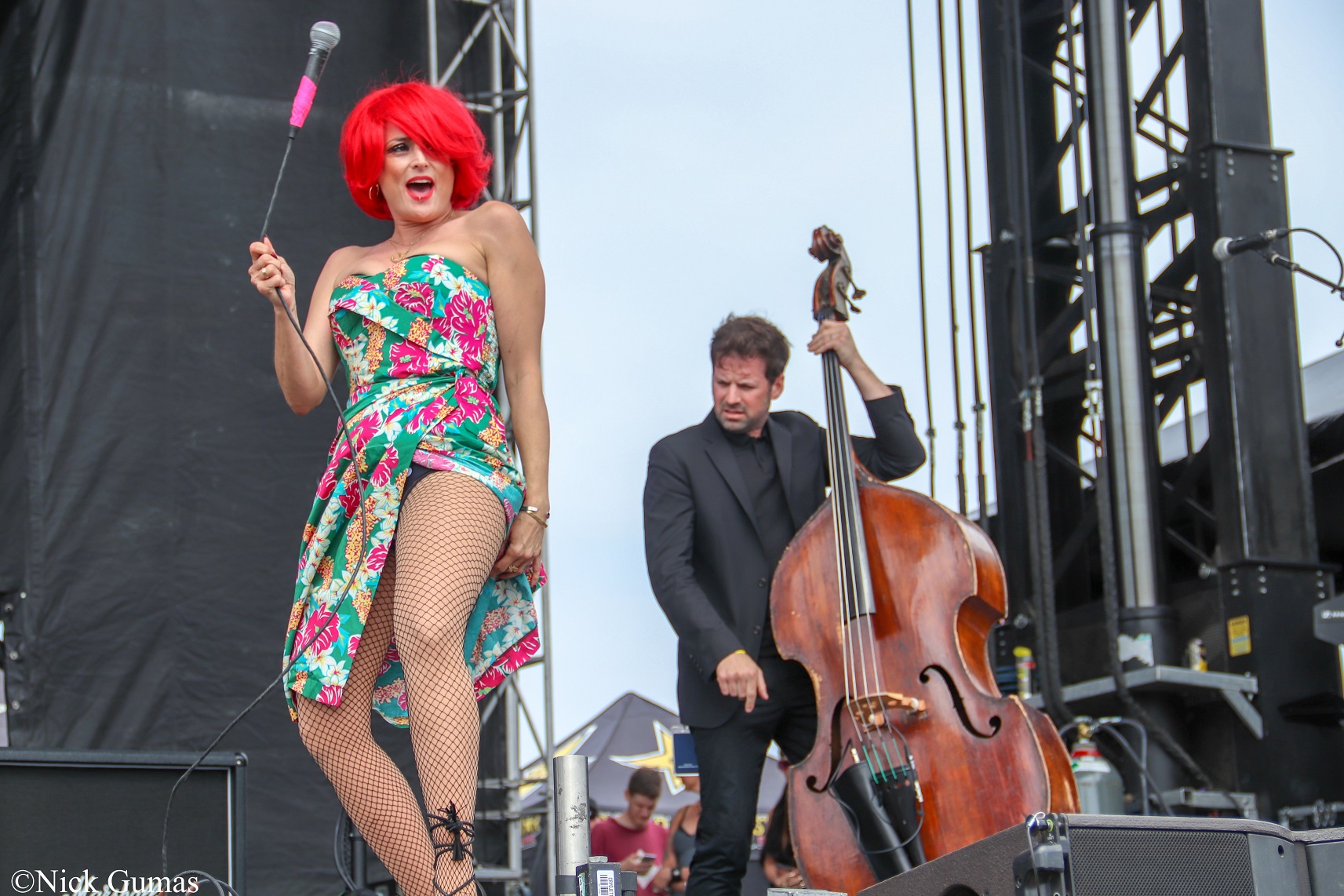 GW: With Back to the Beach becoming a pillar of the SoCal ska community, how do you feel about the future of ska?
MP: Well, you know, the thing about our scene and ska in general is that it's always had a market, and it's always had its place, just like punk rock in the sense that there's always going to have its underground scene and its always going to have its alternative style of music. Like, you don't just listen to ska, you're a Rude Boy, or a ska kid, whether or not there's ska on the radio. I just feel like it's going to continue this way and it goes through waves. Every few years bands come up like The Interrupters, and they kill it, and they get on the radio, and then it goes back to its underground state, and then we come up again. It's really fun.
GW: What's next for Save Ferris?
MP: We're going to release this album if it doesn't kill me. And then, hopefully, I'm going to get back on the road where I belong to tour behind the record, and I never want to come back ever again, I just want to stay on the road forever. I want to grow old like Willie Nelson. I want to grow old on a tour bus with my friends like Willie Nelson.
GW: Since getting back together, I'm sure you've been interviewed about most every topic imaginable, but what's one topic you don't get prompted to talk about maybe as often as you'd like?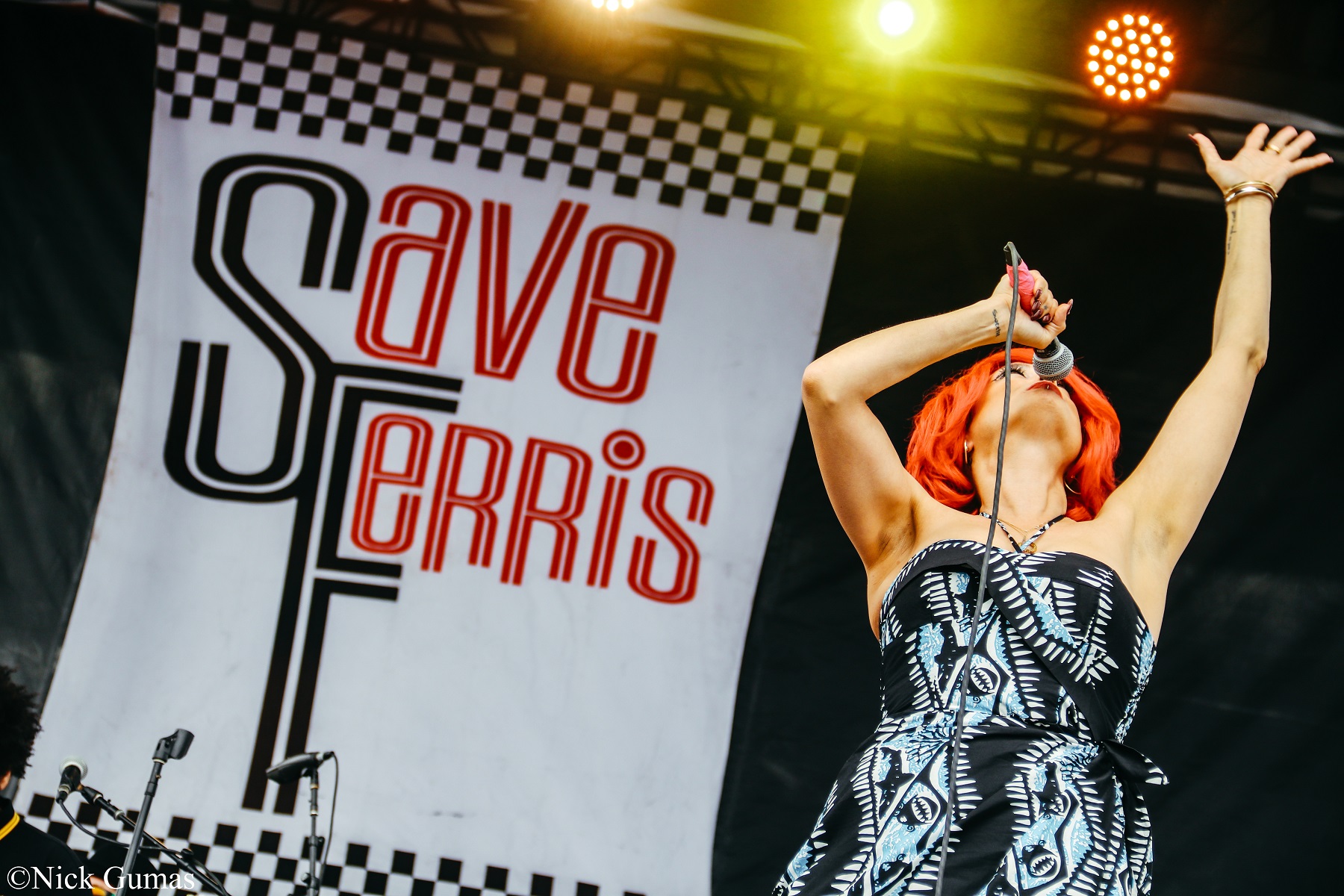 MP: Someone once asked me what my hobbies were and I didn't have an answer for him. Like "What do you do every day?" "I just do business. I do band stuff." But I do really enjoy crafting. Just give me a glue gun, and I will make fucking anything for you. I'm always crafting, I have a room specifically for my costumes, my wigs, and my crafting stuff, and I'm always making things for people.