Nahko Bear and his multi-colored tribe are spreading their rainbows all over the country as they support Dispatch on a North American tour that will last thru Autumn equinox, 9/21 2018. While Nahko & Medicine for the People have been known to rally the crowds at festivals, this summer they will play only a handful, including the Friendly Gathering in VT 6/28- 7/1 2018. Grateful Web got a chance to check in with Nahko and see how the tour life is treating him. We also asked some of those "getting to know you" questions that burn deep inside.
GW: Hi Nahko, this is June from Grateful Web, based out of Boulder Colorado. I am currently living in the cornfields of Illinois, so that is where I'm calling from today. Where in the world are you today?
N: We are in Salt Lake City Utah today
GW: Beautiful!
N: It is a beautiful day.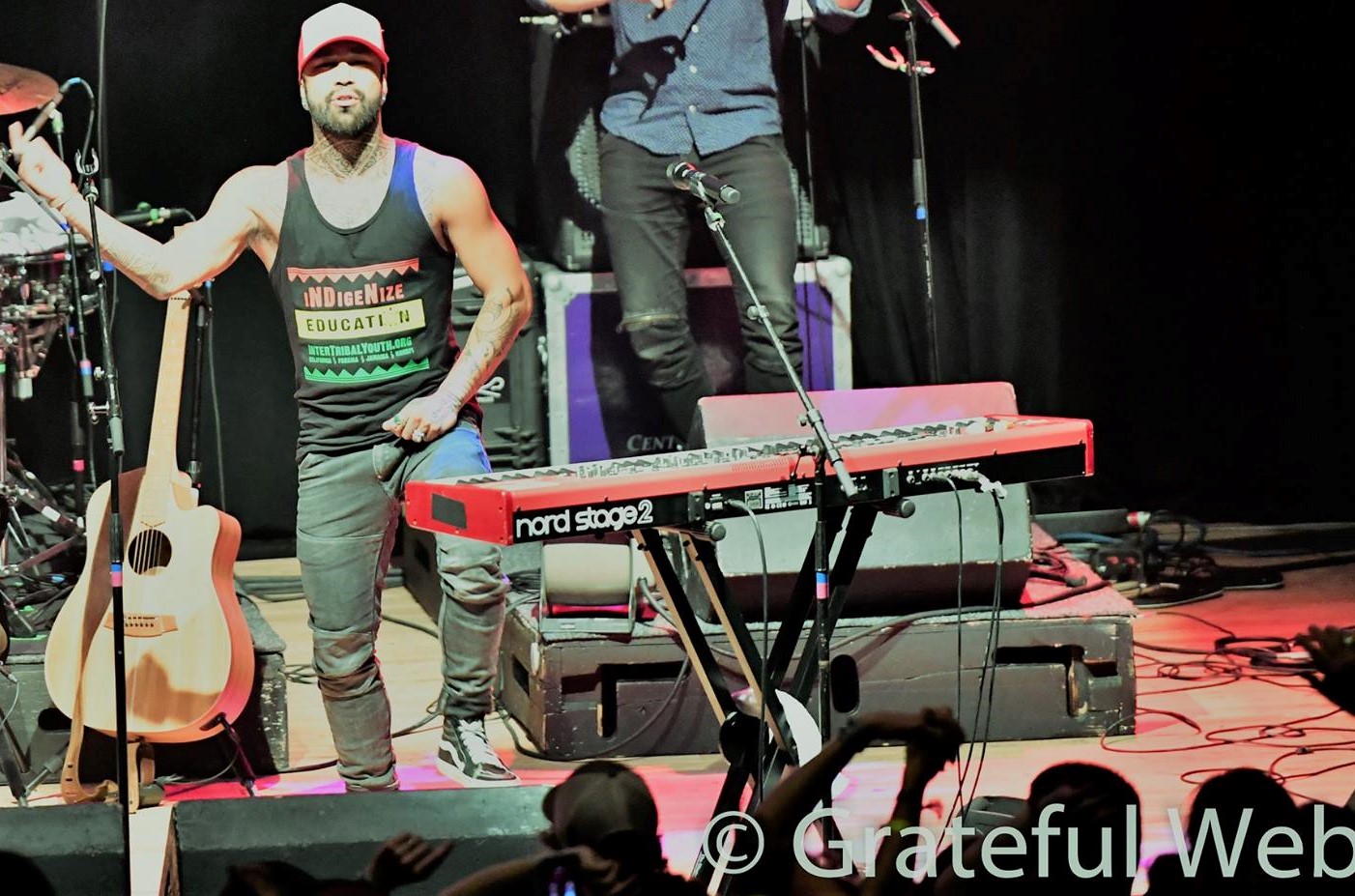 GW: On a personal note before we start, I wanted to say thank you for keeping ritual and ceremony alive in music. So, thank you.
N: Thank You!
GW: So, the first question, how was Red Rocks?
N: It was really fun, and it was an amazing kickoff.  Hanging out with the whole Dispatch crew, our other friend Greg opening, we had a really great time playing there. It was beautiful.  It's our 5th time playing there now.
GW: Fifth time? I was gonna ask; I know you have played Red Rocks at least a couple times.  What was your first time seeing a show at Red Rocks?
N: The first show I ever saw, I performed with Soja and Michael Franti.
GW: Oh awesome! So, this time around with Dispatch, it seems a nice pairing together along political alignments. Their new album has the tune "dear Congress" that could be considered a call to action as many of your songs could too. Creatively, did you feel aligned?
N: Yeah, I think that sonically as well, it really fit. Our styles, our sounds, and of course the message was really in alignment. Man, I'd probably say that was the best pairing for us so far as Red Rocks.  It felt really appropriate.
GW: Excellent. Quick question, your latest album My Name is Bear, did that have anything to do with your dog?  I have heard you say how connected you and your dog are and your dog looked like a bear, you are bear…
N: With my dog? (Laughs) Koda Bear? Uh, no. Definitely, a lot of it was written during the time that he was around, but no particular alignment with the name of the album and him.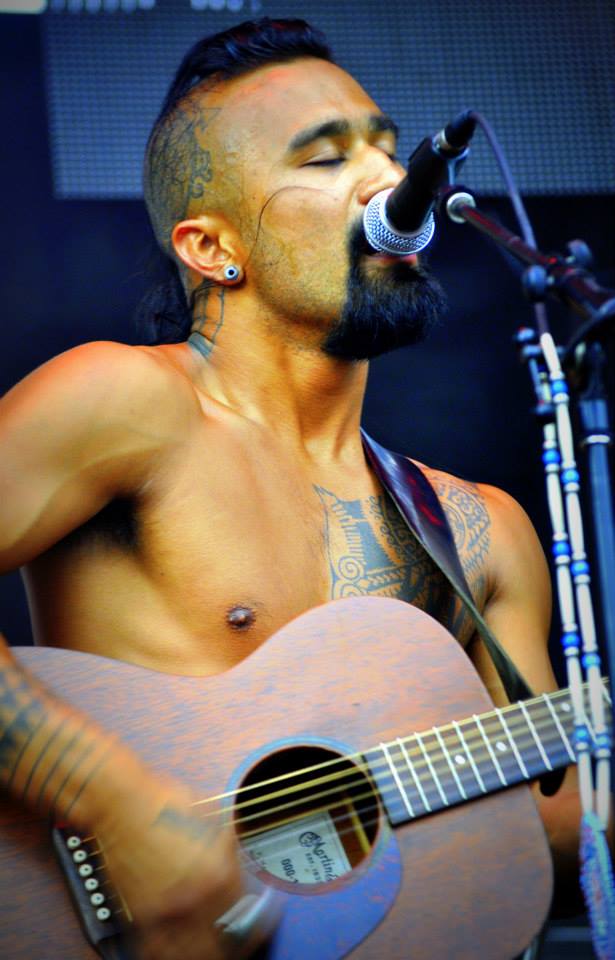 GW: You take on a lot of different spirit animals. Is there one that you grew up with in particular that would be your go-to guide? Talk about your spirit animals…
N: The bird nation, the birds have always been with me. Later on, in life, it became more the dogs, wolf, coyote, and then even later on in my 20s it was more so the bear, ya know? Mostly birds when I was growing up, all kinds of birds from hummingbirds to fox and raptures.
GW: Your songs as storytelling, can you talk about each song as a personality and perhaps why you choose certain setlists that you do?
N: The sets are really catered to the particular show that we're doing or the kind of band that we're going to be performing with. If it's a headlining show… The headlining show is definitely more catered to the kind of message or what kind of tour we are on. This Dispatch tour, in particular, we're more of a mixture of similar sounding vibes along with our usual…social commentary, if you will.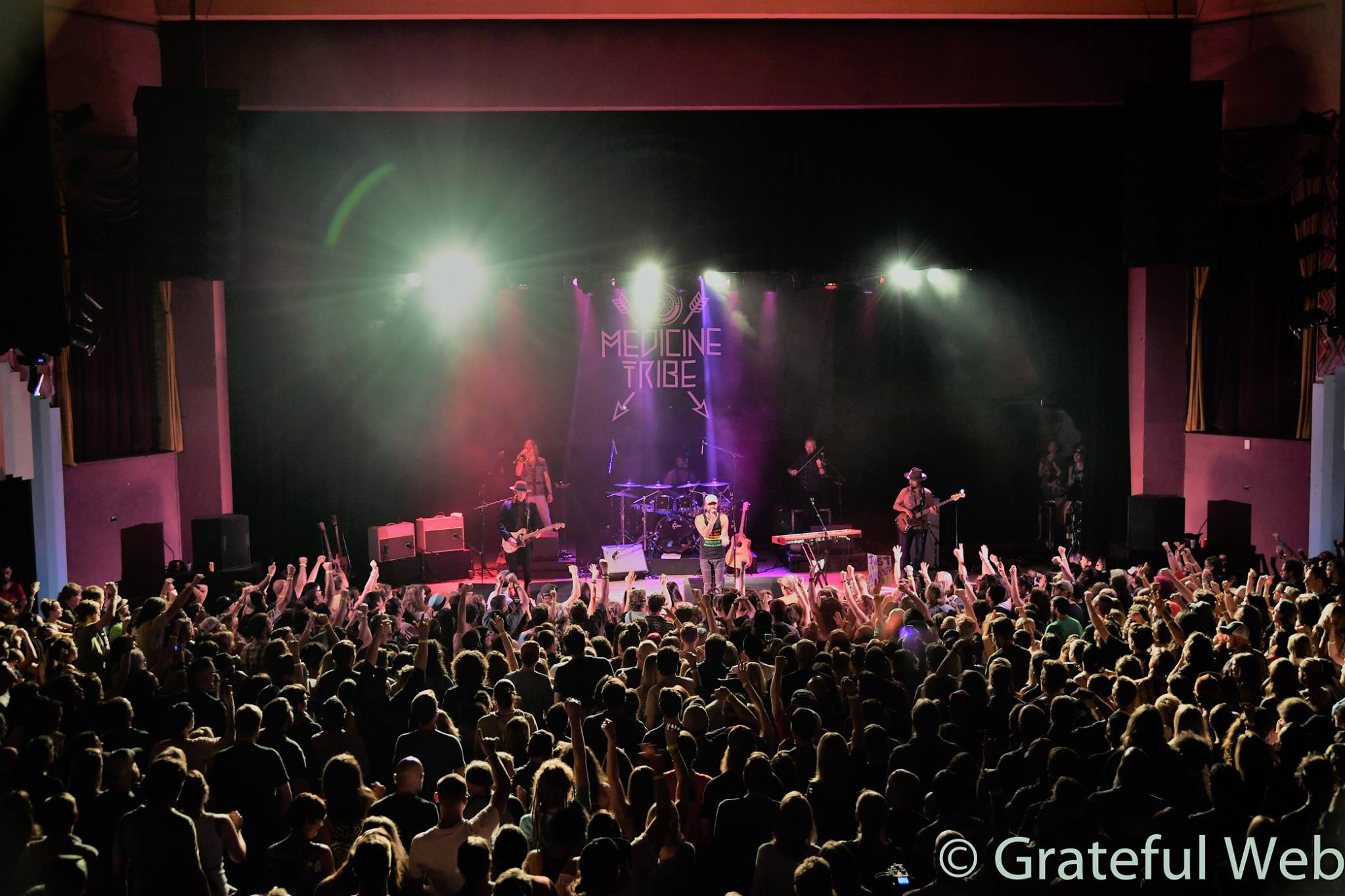 GW: On that note, what is your secret in changing your frequency on stage as well as you do? When I've watched you perform, you can certainly get the crowd into it and then bring it back down low quite quickly.  Do you have any tips or tricks for that?
N: It's about the songs. It's difficult to do that, just to sort of ebb and flow if you don't have songs to flow with it.  We tend to really focus on really taking people on a journey. We want to bring them in and bring them out, ya know?
GW: Sure, weave the story. What in your earlier influences brought you from piano to guitar?
N: Well I started on piano, so when I was 14 I taught myself how to play guitar. It was an easier instrument to bring with me
GW: Need something to dance around with?
N: Exactly
GW: You are playing in Salt Lake tonight?
N: Yes.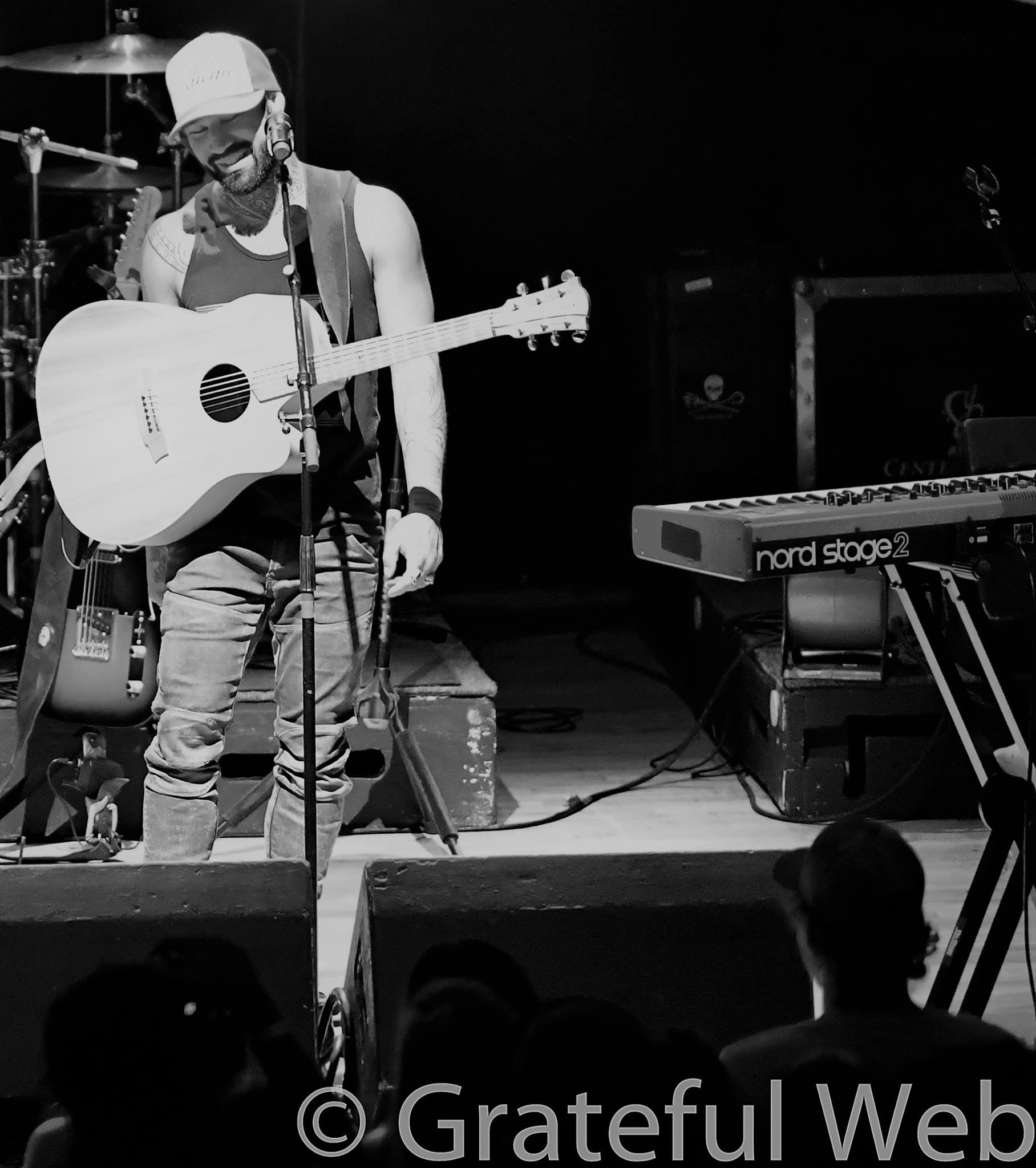 (Nahko & Medicine for the People will be on tour with Dispatch through September 2018)
GW: And as far as festivals coming up I see that you will be playing the Friendly Gathering in Vermont 6/28- 7/1…
N: It is the only festival that we have coming up.  Those are our friends in Burlington. It's always fun to hang out with the Twiddle guys.
GW: Is there anyone that you have your eyes on that you would like to collaborate with that you have not?
N: Oh man, so many! Some old friends of ours, some new artists that don't probably know about us… We are always eager to jam with other people. Collaborating with… John Butler would be one that has been a friend of ours for a long time that we'd love to collaborate with. I think he is even touring with Tash Sultana, which would be an amazing collaboration. I don't know, I've never seen her really collaborate before so it'd be something you'd have to see if you could even do but she is amazing as well.
GW: One last open-ended question for you to our readers: You have an inspirational spiritual way about you and such a deep connection to your fans. Do you have any advice for our readers about handling crisis?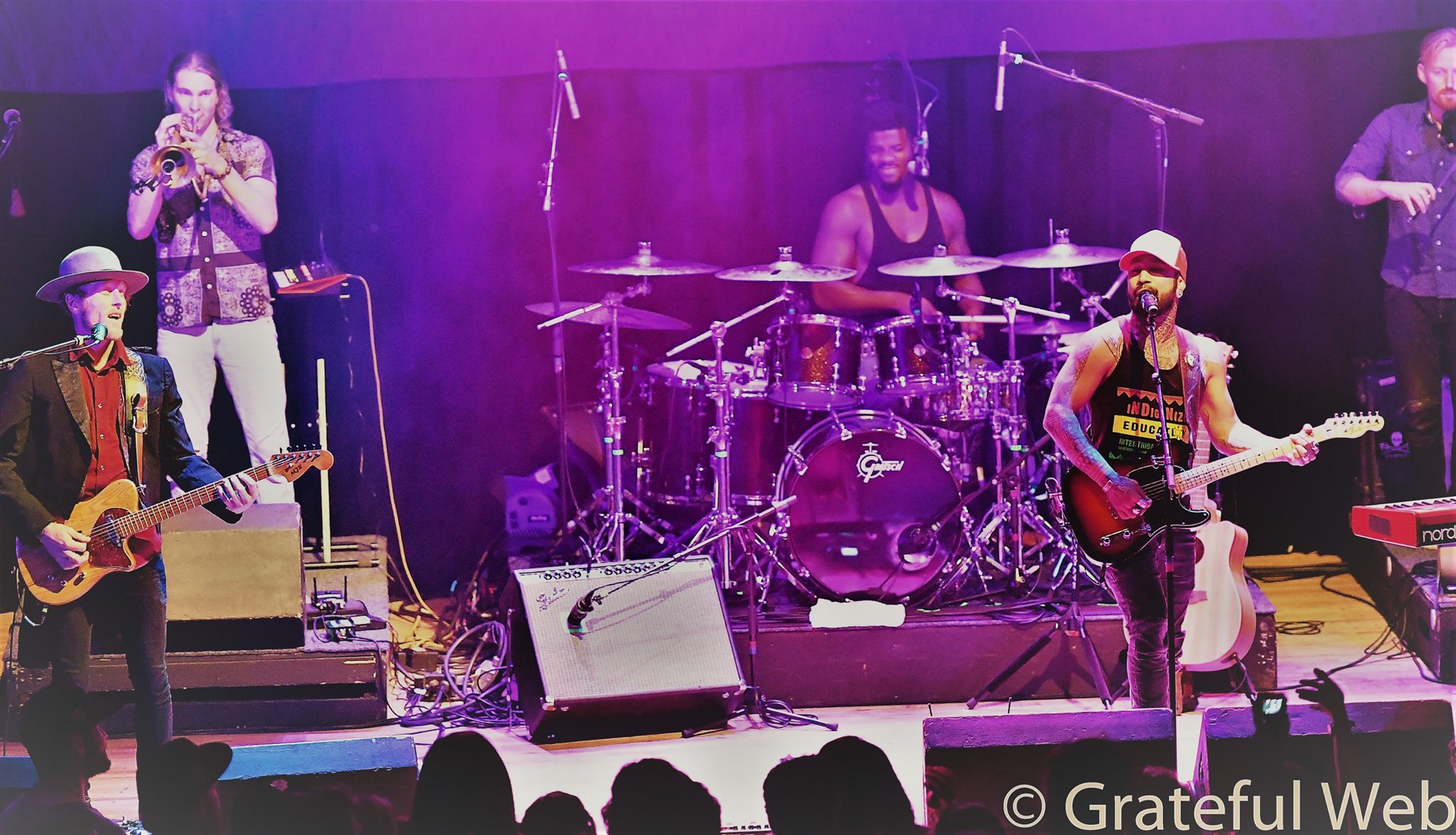 N: (laughs) Wow! That is a great question. Get Help. Every crisis is different, right? Well, I think that it is definitely good to have outside perspective, objectively speaking, ya know? Seeking out people that care for you, looking out for your best interest. I mean, it's always good to have somebody that is an elder to talk to as well. If you have older people, they can talk you through things and help you understand perspectives and that type of thing.
GW: Perspective is reality. Awesome. I appreciate your time today. I hope you have a great show tonight!
N: Yes, thanks for getting on the call and dealing with technical issues.
GW: Anytime Nahko, anytime.
A supernatural delight, the sonically pleasing combo of Nahko & Medicine for the People with Dispatch is a blend that can quell your curiosities and quench your thirst.  If you want to be surrounded with the awoken people, these are the shows to catch this summer.