The last eight months have been kind of a crossroads period for San Francisco rockers, New Monsoon. Not only did they recruit a new bass player, but also lost their two key percussionists who have left the band indefinitely.  In today's fragile music scene, this situation could have been disastrous. However, New Monsoon has managed to focus their energy on keeping the groove tight and showing an edgier side to their playing.  That philosophy is paying off as the band is playing at a peak level, evident during their recent two-night stint at Denver's Oriental Theater, where the band ripped through stellar jams on such concert staples as "Border Ghost", "Travelling Gypsies", and a monstrous presentation that was "Daddy Long Legs". Prior to the performance, the Grateful Web had a chance to chill out with bassist Ron Johnson to discuss being the new guy in the band, what thrills him about this group, and why he digs The Beatles so much.
GW:  How does it feel to be the new guy?
RJ:  I'm new to this situation, but I've been on the road for 13 years so I feel more like the old guy rather than the new guy.  The events of the last few years have been pretty extreme.  I feel like the old guy but I haven't really done a lot of things with these guys yet.
GW:  You are used to playing in a funk band with Karl Denson's Tiny Universe, as well as African dance with Panjea.  How do you feel you are adjusting to New Monsoon's rock sound?
RJ:  I like the rock.  Growing up I listened to a lot of rock.  I've always wanted to be in a band with two guitars and a keyboard player, and now I get to do that.
GW:  Do you feel it is a good fit for you?
RJ:  Yeah, it's a great fit.  Some of the songs we have covered have been songs, even before I played bass, that I dreamed of being in a band and playing.  Now I have an outlet for that…in that regard it's cool.
GW:  What is it about these guys that intrigued you to join the band?
RJ:  When I first starting listening to their music, it was hard to play.  It was a challenge to play their music because it is so open; kind of swirly.  And coming from Denson's band it was about precision; but a really greasy pocket.  And so I thought, OK, this is popular music amongst people, so let me learn this…this is not something I would necessarily go and do on my own.  The challenge was to actually immerse myself in this music, this culture.  I always aspire to play jazz or funk, so this is a challenge.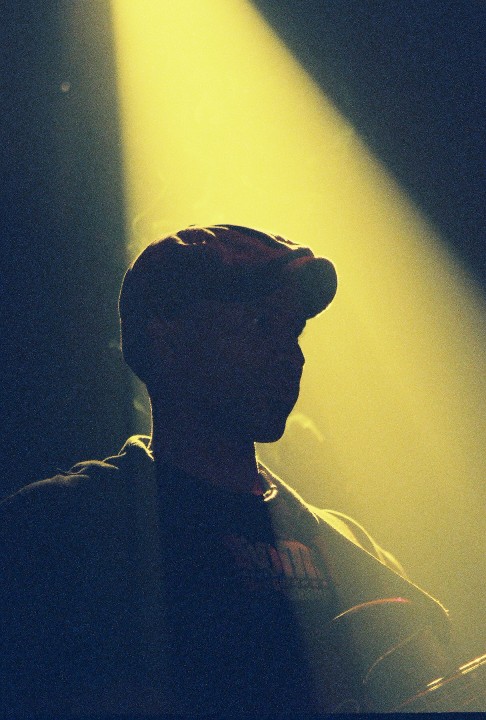 GW:  What twist or flavor do you feel you are bringing to the band?
RJ:  Going back to the Karl Denson thing….the focus was on groove and pocket, and so the grooves here are a little more focused now.  And I also came in during the time that the two percussionists (Rajiv & Brian) left.  So the fans of the band can actually hear things a little more clearly now…..there is not as much clutter.  Clutter not being a bad word of course.  There are not as many rhythms being played.  So if anything I bring a little more attention to detail.
GW:  Obviously since you've joined these guys you have had the opportunity to share the stage with many other musicians.  Who has been one of those cool bands or artists you've got to play with since joining New Monsoon?
RJ:  I've done some gigs I would have done regardless of joining New Monsoon.  Like I did the Brendan Bayliss U-Storm benefit in Chicago….and that was one of the musical highlights of my life.  It was unbelievable playing with like Jeff Austin, Brendan, and Jake Cinninger….on drums.  One of the best drummers I have ever played with in my life, period.
GW:  Jake plays drums too?  That's amazing because I love Umphreys McGee, and I had no idea he was such a good drummer too.  He is obviously amazing on guitar.
RJ:  He is just a genius.  He is one of THE best drummers I've ever played with.  But also John Staton, and Eric Boulevard….I've been very fortunate to play with really good drummers.  But Jake really surprised me.  He is a really, really great drummer.  Yeah man, it was beautiful.  And then the next weekend I went and played with Steve Kimock, and Anders Osbourne, with Eric Boulevard.  And that was also a lot of fun.  So hopefully being able to show my "rock side" of playing I will be invited to do more gigs like that, because I am not just a funk guy.
GW:  I assume you guys are looking forward to hitting up the summer festival scene.  I know you are performing at Wakarusa, Summercamp, Mountain Jam…what are some of the things you like about playing festivals?
RJ:  I like the hang.  Like, I have a computer date with Ryan Stasik from Umphreys…I always have fun with the Ozo(motli) guys, who we will see at Mountain Jam.  The Mule, those guys are really great friends.  Andy Hess, their bass player, is a really good friend.  And Spearhead…those guys are like brothers.  It's just the hang, it's the best part.  It is a weird fraternity of guys on the road that get it, that understand these relationships and friendships you have formed over the years  There's a bond….every time we see each other, that energy gets sparked.  There is a connection that will always be there.
GW:  I had the opportunity to interview Jeff Miller (guitarist) about eight months ago and he told me how great it was to share the stage with so many other great artists at Red Rocks Amphitheater in Colorado.  What has been one of your favorite venues that you have played?
RJ:  I definitely like the Fillmore in San Francisco.  It's like hallowed ground.  I was used to it being packed out with the bands I have played with in the past, and I glad that with New Monsoon we were able to sell it out, because the energy was there.  I've never been to the Fillmore where the energy wasn't there.  I'm glad the whole romanticism of that venue is still there.
GW:  You guys are pretty well known for covering other artists' work.  What song or artist would you like to see the band play this year?
RJ:  We are trying to be a little more discerning with our cover choices, and go more with the b-sides.  I was reading Jambase.com recently, and five articles had four bands that all covered "Fearless".  Maybe we can pick something that is not as obvious.  The choices can be limitless to what we can pull off.  My thing is that whatever we play, I want to play it well.  And I really think there is something to learn from the covers.  Hopefully we can learn the ones that will make us a stronger band.
GW:  Who are some of your influences as a bass player?
RJ:  So many, but right now I am listening to Dee Murray, Elton John's bass player from the early days.  From like 1970 on Bad Side of the Moon, it is like an education on how to play bass.  I am probably giving away a secret because I totally dissect that.  But really it is not so much bass players as it is albums.   Like a Marvin Gaye album, or Faces with Rod Stewart.  I like albums, not so much players.  Like the Beatles...I'm on a total getting stoned and listening to the Beatles thing.
GW:  That's funny; I was listening to the radio in my car today and heard one of Paul McCartney's new songs.
RJ:  Oh really, how is it?
GW:  Ehhhh, it was OK I guess.
RJ:  What, not so good?
GW:  Personally I didn't care for it… he seemed to be just reminiscing and maybe talking about his recent divorce.  It just wasn't that groovy, musically.  And I like Paul McCartney!
RJ:  I don't know if I could ever play with that much space like Paul McCartney does.  A lot of times you think it is bass but its acoustic guitar.  But once again, it's the albums, it's the production.  Like the production that goes into Eleanor Rigby, or some of the Sgt. Pepper's stuff.  The strings on Eleanor Rigby…that's inspiring.  Again, it's the albums.  Like when I listen to Marvin Gaye's "I Want You".....I am honored to be a musician.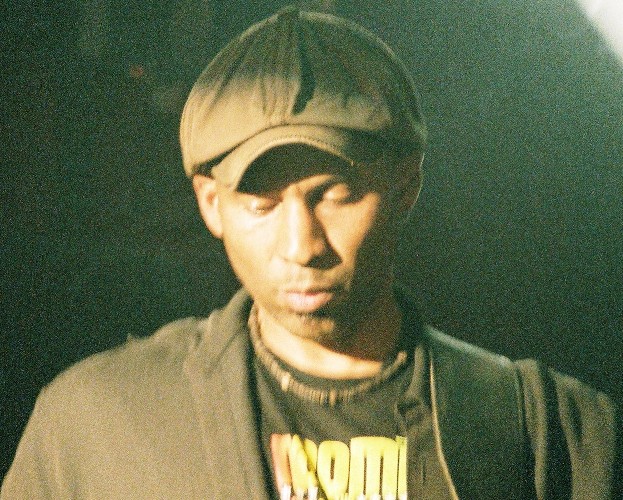 GW:  As a musician, what do you embrace about the digital age?
RJ:  The accessibility of music.  Like when I recently played with Steve Kimock, I had never played with him before.  So I was able to go online and listen to Kimock music.  Or listen to Jerry Joseph's stuff….with the blink of an eye, and I didn't have to get in my car to find it.  So really it is a blessing and a curse.  But it is the information age, man.  And the information I needed was there.  And I was able to get it really quick.  I mean, shit, I have two IPods!  Check this out….  I can clip my IPod right onto the end of my bass here, and now I have hours-worth of music that I can practice with.  So the digital age?  Yeah, I love it.
GW:  Obviously there have been a lot of changes in the last seven months.  Of course the band brought you in as the new bass player, but also Brian and Rajiv have left to spend time with their families.  Do you think this group will be a permanent five piece, or do you see these guys coming back down the road?
RJ:  I don't really know since I am the new guy.  Those guys will do whatever they need to do.  But there is something to be said about the space in the five-piece.  I really like that.  I am all about pocket, and identifying the pocket.  Groove, space, pocket.
GW:  I understand you guys just finished recording a new album?
RJ:  Yeah, the album is done
GW:  How do you feel the recording process went?
RJ:  It went really well!  We had John Cutler helping out.  He is like a genius.  He was front of house for the Grateful Dead, and he invented some amazing things along the way.  He is modest; he doesn't really talk about all these great inventions that he came up with.  So the atmosphere hanging with John was really great.  It was a great experience to meet him, and hear his stories about the Dead.   His energy; and his wife Annie are really awesome.  So that was a really good experience.
GW:  Do you feel it has been hard or easy to click with these guys?
RJ:  Oh man, they are great guys.  But it is not a big stretch…I am from Brooklyn and am used to playing with different guys every night.    There has probably been more work going into playing with this band than with random jam sessions.    And they are really nice guys, so that helps.
GW:  Anything else on tap for the band this year?
RJ:  Just clicking with the band, and trying to fill some seats.  We want to show fans another side of New Monsoon, and just play really great shows.
GW:  Any chance sometime in the future we might see a Tiny Universe reunion?
RJ:  There is some talk about some things.  I get emails about this everyday….the other guys do too.  And I know Karl (Denson) wants to finish this record we have been working on forever.    So when that gets done, we'll see.  But it will be serious, when and if it happens.
GW:  I had the opportunity to see Tiny Universe play about five to six times, and it was my favorite Denson project because it was just a little more funky and groovy than the Greyboy Allstars.  And I like the Greyboy Allstars, their new album is pretty tight.  But I am more partial to the sound that was produced in Tiny Universe.
RJ:  There is a lot of power in that band.  I do miss that power and that passion.  And talking about passion, Karl is full of passion.  When he steps up to the mic, he is passion.  In six years playing with him, never once did he mail it in…never
GW:  The last thing I wanted to ask you was do you think the term "third time's a charm" now applies to New Monsoon's bassists (referring to former members Heath Carlisle and Ben Bernstein)?
RJ:  Oh, am I the third bassist (laughingly)?  Well, I sure hope so.  I hope any project that I am in does well.    I don't want to do just some shitty gigs.  I hope the best for this band and for myself as an artist.  So I hope that this all holds true. 
GW:  I hope so too.  Thanks Ron!
RJ:  My pleasure man, enjoy the show.