There are so few bands in the reggae scene that are not only so well known, but universally beloved than the Kona Town heroes themselves, Pepper. Wherever the guys go, they are the most popular people in the room, and for good reason. Their charisma is inarguable and palpable, and their larger-than-life personalities live up to their fans' hopes who might have only seen them from the stage.
Grateful Web had the distinguishing opportunity to sit down for a fireside chat with the men of Pepper for an interview at this year's Cali Roots festival. Throughout the interview, friends they haven't seen in years kept walking up to pay their respects, showing just how much of an impact these men have had on reggae and the music community in general.
While their tenure spans across four decades, they are still humble enough to constantly shout out those who have influenced them throughout their career, fully aware and appreciative that no one man walks the road to achievement alone. Their level of candor is refreshing and the men had no hesitation in discussing topics such as Bret's experiences watching the pandemic unfold from abroad, Ye's passion for mentoring younger artists over the last several years, or Kaleo's foundation behind his belief that this genre has the power to change the world, or as he puts it "reggae music is freedom music."
Even after one of the most illustrious and tenured careers in reggae, they still act like brothers and love each other as openly as anyone has ever seen family show their feelings. Never afraid to be human beings in a world where that is becoming ever-harder to do.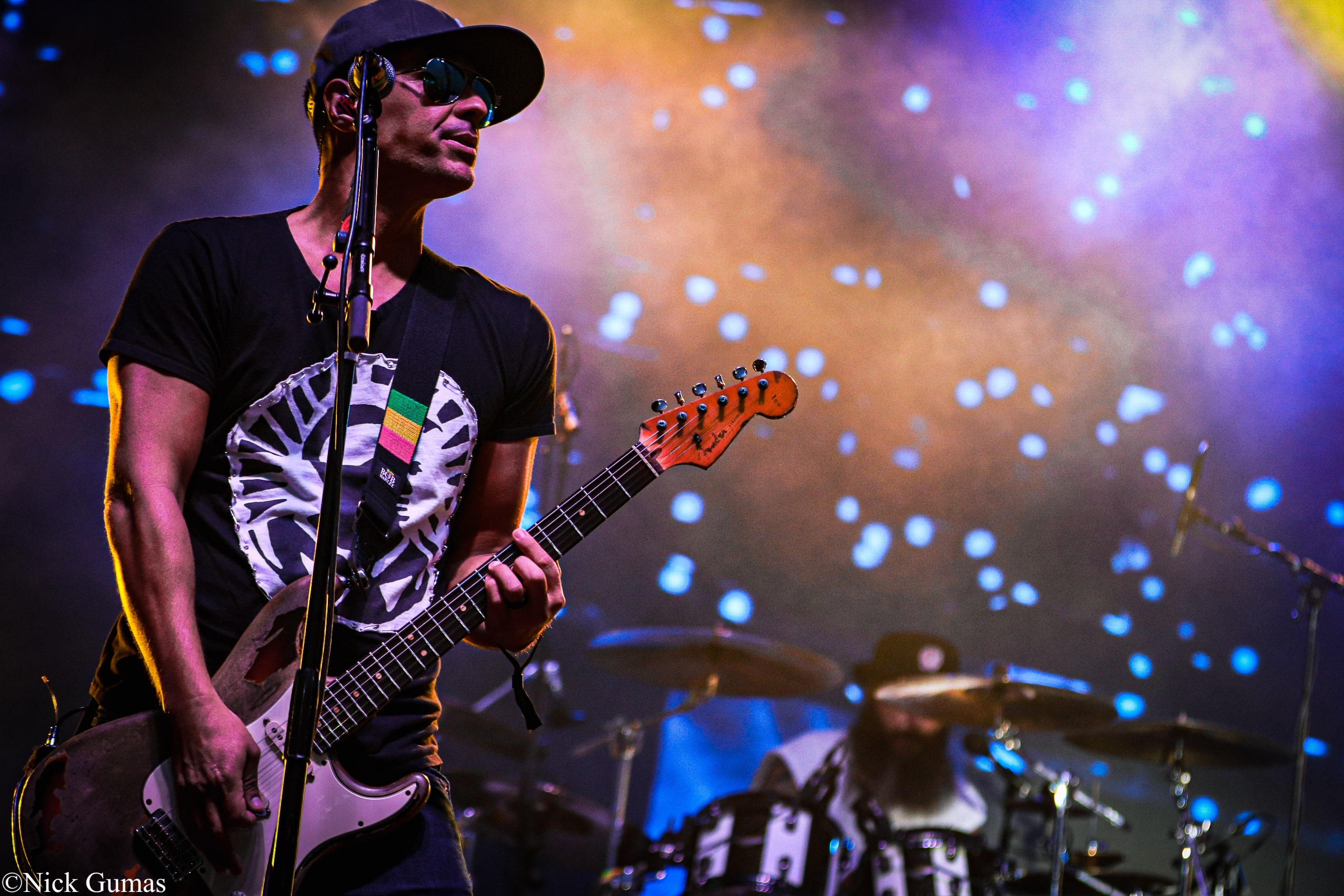 Grateful Web: Is "Ashes" a better opening or closing song in a Pepper set?
Kaleo Wassman: That song is such a sing-along. It's funny, because if you've ever been to a pepper show, you know that Ashes is kind of like the Bro Hymn of Pepper, if you will, because of the "Woah woah woahs" and the "Yeah yeah yeahs." So you could put that song basically anywhere, front, middle, end of the set, and it's always going to be fun to play because it's one that we don't really sing. Those are really fun songs, the ones where the crowd is louder than you anyway, and they're having a great time, and it's just so easy for them to sing and it's like "Ok, you guys take it." So the ironic part of that is we didn't put the "woahs" and the "yeahs" on the album. You have to see the live version for that. 
Yesod Williams: It's a timely question because we just recently started taking this song from the last position and moving it up in the set. Like I believe even today we possibly might not be playing it last. So it's a great time to ask this question because it has been running last, like Kaleo said, as Pepper's Bro Hymn, if you will, we're not trying to compare ourselves to Pennywise, they're absolute legends, but we're just saying, similar place in the set. We found through trial by fire that it goes well wherever. It's the perfect accouterment to the set.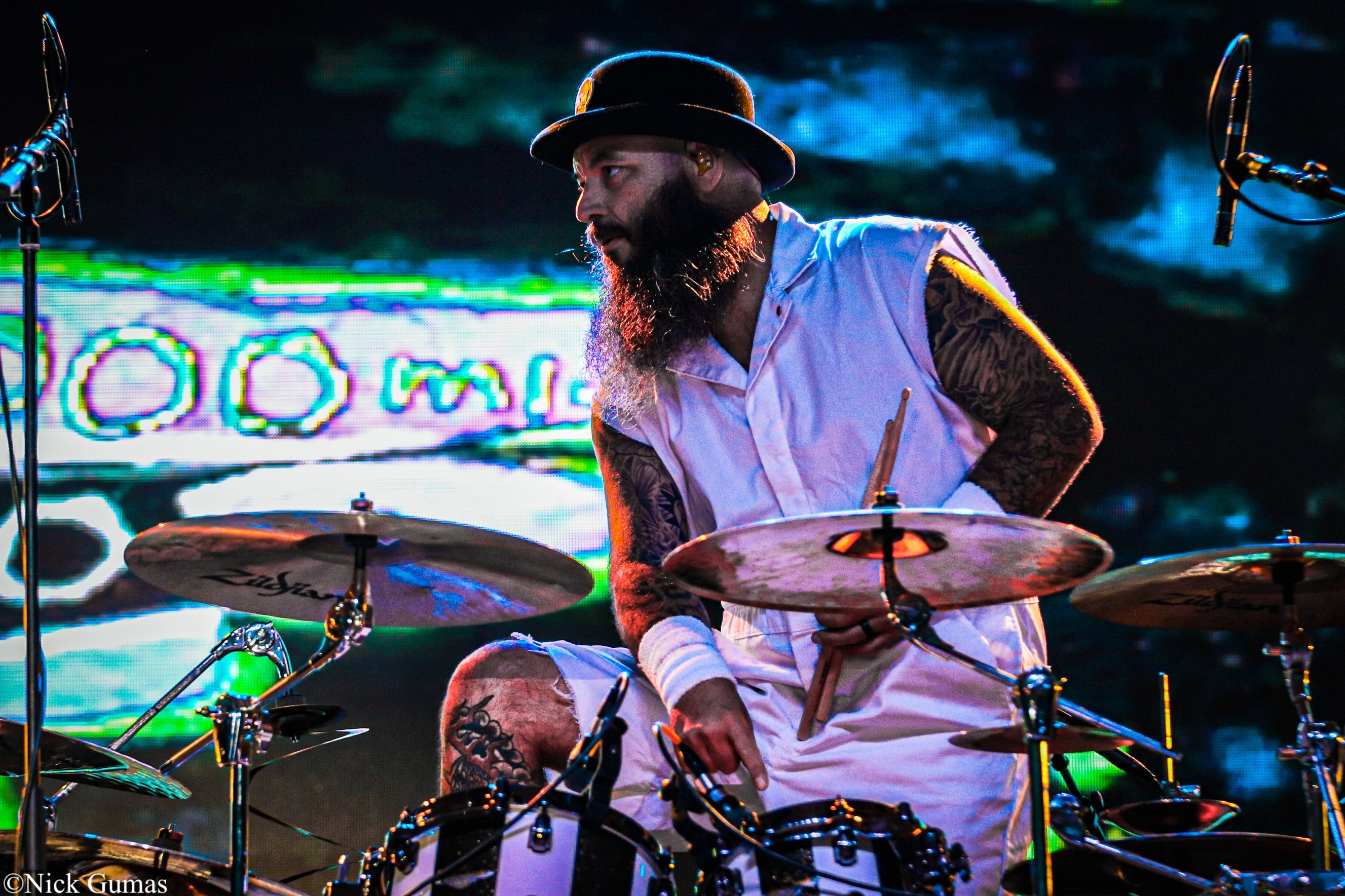 GW: So Hawaii has an official "Pepper Day" now that's celebrated every year. Walk us through how that happened and what this accolade means to you.
YW: Yes. We first found out about Pepper Day literally right here in this exact spot. It was Cali Roots 2016, I think and Billy Kenoi, God rest his soul.
Bret Bollinger: He was the best mayor ever known.
YW: Yes, the best mayor of the big island ever. He, right after Ohana came out, Billy Kenoi, God bless him, decreed a full official Pepper day in Hawaii. Same day as the Ohana album release, it was to commemorate it, and Billy Kenoi, the best mayor ever of Kona, full, from now on until forever, gave us the whole document that says "Whereas" and all those official words that are in those legal documents, so yeah, April 29th, Pepper day in Hawaii.
KW: Which is so funny, because one of our biggest influences is Sublime, and they have the song "April 29th, 1992." But I think in the actual version, he says "April 26th." We're going to have to check the tape, but I think the name of the song is different than the words he says. But again, this could be like a pseudo-Mandela effect, where you thought it was one way, but it's something we should listen to after this interview for sure.
GW: So is it the "Berensteen" or "Berenstain" bears?
KW: Huh? Oh! Mandela. See, I never knew that book anyway, like I had Green Eggs and Ham. That was my Dr. Seuss book, but exactly.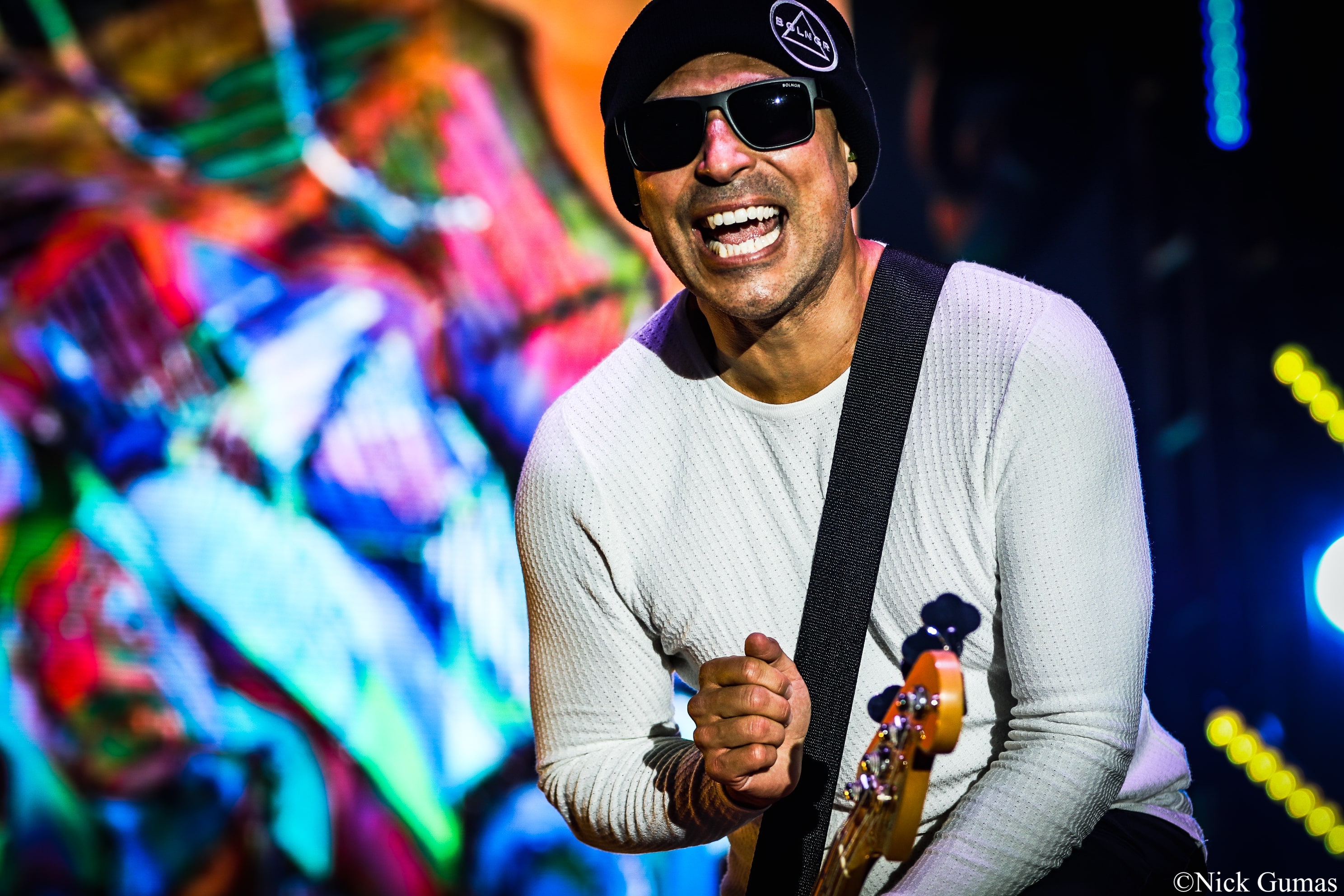 GW: I don't think any rational person could argue we're just coming out of the two worst years in modern music history. Walk us through what the pandemic was like for you. The first couple of weeks, the uncertainty throughout, how you stayed productive, whatever you feel comfortable sharing.
KW: Well, this was fantastic, because we are the last, I think, band that was able to tour. Our 2020 tour ended on March 9th, and then we got shut down on March 16th, so when it got shut down, we thought "Wait, this is sick. We don't have to do anything right now. We can just hang out. We had no idea how long it would go, but at the moment, it didn't really affect us personally. I was like "I'm home, I'm happy I get to be home." We just did a winter tour and those are never easy. So I was ok, but watching the world unfold from home was a lot different than how we usually watch the world unfold, which is on the road. But currently, to tell you the truth, the only thing about the shutdown and the whole Covid thing that hurt was how many people died. That was the worst part, but everything else for me felt like a much-needed break that we would have never given ourselves. Period. And I think a lot of people wouldn't have given themselves that break. They were forced into taking time to reflect inward at that moment, and that was something I really cherish to this day, but we've lost family members to Covid, and that is the hardest, most horrific part of what had to happen.
BB: That summed it up. Hopefully you used that time wisely, a lot of people didn't. I didn't the first half, I was just really sad and like "What's happening?" I was watching it from far away.
KW: Yeah, you we're in Spain?
BB: Yup. It was weird for everybody, and being far away was kind of weird, and people asking "Are you ok? Is your country ok?" Because besides Covid, you had George Floyd going on, you had the Capitol, like literally democracy being ripped away, and it's still resonating heavily in different ways, but I think we're going to get a lid on it, hopefully, and turn it around - and it's going to start with music!
KW: God, I love you!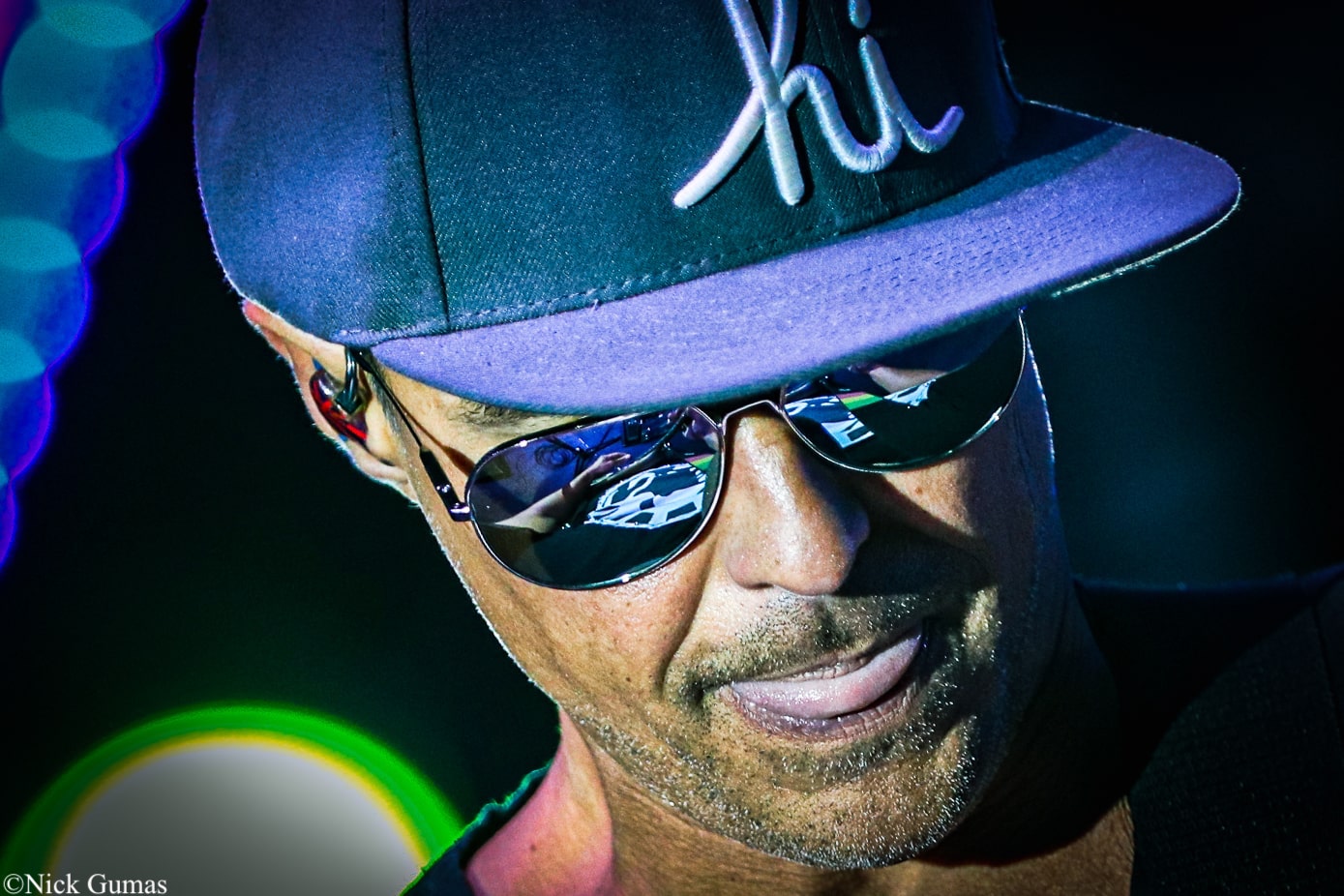 GW: So how do you think the pandemic changed music forever?
YW: Wow. That is a hell of a question. Well, first of all, music is an ever-evolving type of thing because it's just this type of magic thing that is all around us all the time. If anything, it's maybe built up some pressure of release, so I think it's going to add to a renaissance of new music because so many people have been hunkered away and are just creating and going inward like Kaleo was saying, and I think we're on the brink of real burst of inspiration.
GW: Speaking of bursts of musical inspiration, what's new with with LAW Records?
YW: Law. Law! Nah, Law's doing so good right now. We're so stoked, we got I think four, five artists on this festival including us, we have Cydeways, just came out with a new record, we got Tunnel Vision, just came out with new music, Vana Liya came out with her new record that Johnny Cosmic produced, we're working on new music, we can't forget Joe Samba, just released some new music, so you talk about all that inspiration that I was just referring to and we're trying to really, broadcast as much as we can with the label, because that's why we started it. We started going on tour so much and realizing there were so many rad bands that we would run into and we were like "Fuck!" people gotta hear this shit, so yeah, we're as busy as ever and I think we're making the most of our time with the label. I think for so long it was like "Ok, so we have a label, but how are going to step it up and make it like it's a real functioning label" but I think you can finally say that we've reached that point. We're stoked, definitely, law-records.com, check out all the artists on there, there's always so much on there. Oh! And we actually started a new thing. We're re-issuing old records pressed on vinyl that haven't been pressed in forever,
BB: Classic albums!
YW: We have Steel Pulse - Earth Crisis and True Democracy that we're dropping limited, about 2,000 pieces of vinyl, we have Jimmy Cliff, and we're doing a whole re-issue cataglogue that we're getting started with Law records as well. And then, during the pandemic, a huge thing that we did with not just us, but the label was The House That Bradley Built, which was Law Records partnering up with the Nowell Family Foundation, Brad's foundation, we got pretty much every band you could think of to cover Sublime songs, we put it out to the label and donated all the money to the Nowell foundation. That's going toward building a rehab foundation called Bradley's House" that we're working toward with The House That Bradley Built and the Nowell foundation, so that was a huge thing.
BB: And that was an equal collaboration.
YW: Yeah! And I don't think we would have had the time to do something like that if it weren't for all the time off during the pandemic, so all the suffering and the heartache that came with it, the other side of it was being able to have things come to life that wouldn't have if it weren't for the time.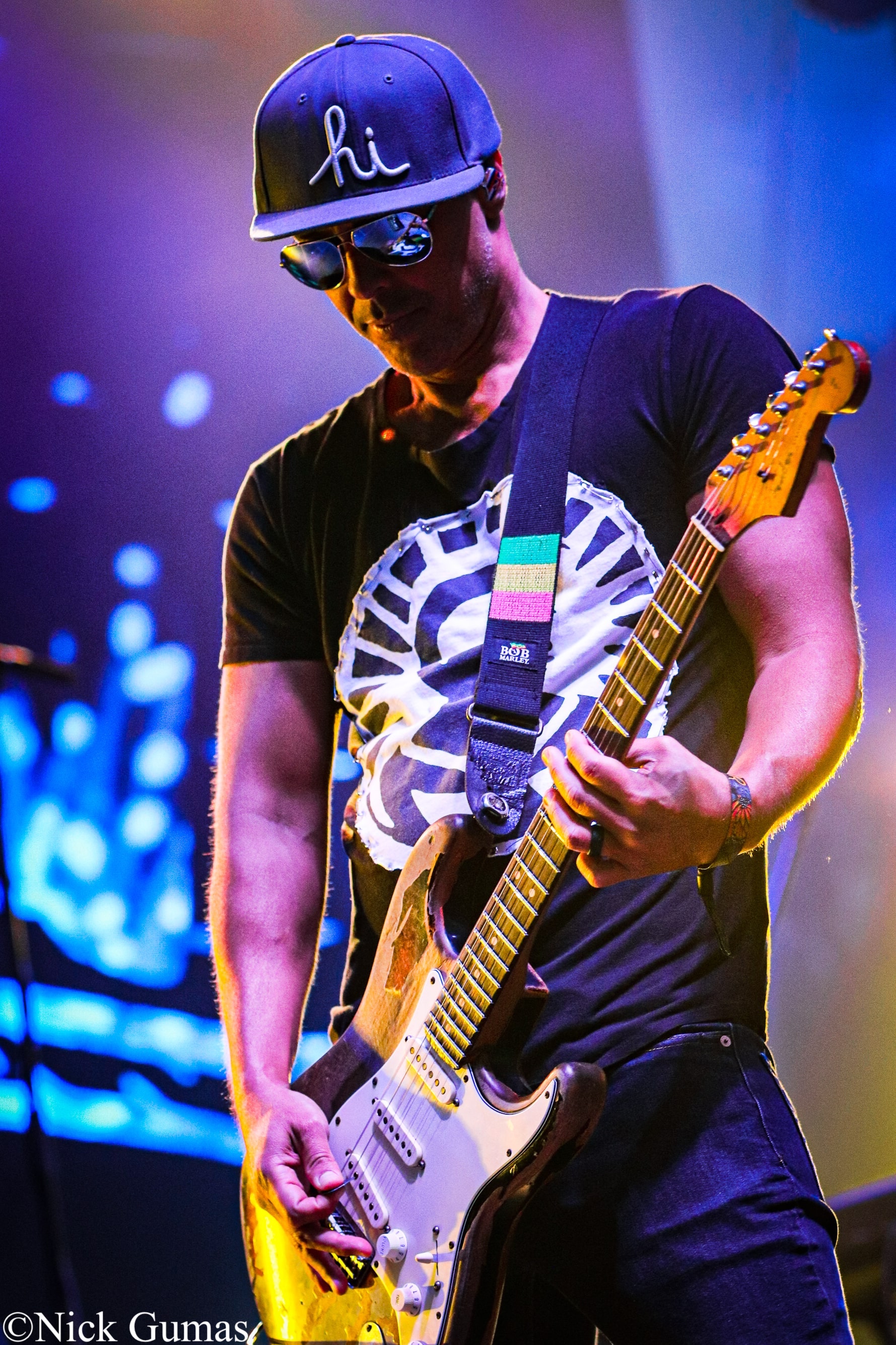 GW: I agree with you that our genre finds a way to come together, and I think everyone's noticing that over the last few years we're seeing a lot of artists coming together to work on things like song features or multi-artist albums too like we saw with The House That Bradley Built. What do you think that really says about reggae as a community?
KW: You know, we find ourselves now in a situation now where the genre is more popular than it's ever been in America. I remember with these guys, when we moved over here, no one was into it like they were in the mid-90's with Sublime and stuff, so everyone was already moving onto a different music scene like Fall Out Boy and Panic at the Disco, so there were basically just a couple of bands out there who really were holding the flag for this like Slightly Stoopid, us, Chapter 11, Bargain Music, and so what we're seeing now and why we get to collaborate is because there's more people involved in it. Going back to what Ye said about republishing these vinyls and from what Bret said, they're our heroes, is now we have the opportunity to bring Jamaican reggae, the original origin of all of this, and we get to bring it up further and help that as well. So my favorite thing about how big the American genre is, is that it's going to help Jamaican reggae have a bigger spotlight on it, and again, this is where that music is from, you know? We are so big into all kinds of genres, but this particular US reggae scene, I mean it's all on the backs of Jamaican origin and we're so excited to now see it this big and now it can help more people around the world. Reggae music is freedom music, and so everywhere around the world has their own reggae. Whether is's Spain, whether its Costa Rica, whether it's Argentina, whether it's Canada, Germany, you remember Seeed? This is a powerful reminder of how amazing this music is that really started in the middle of the Caribbean sea.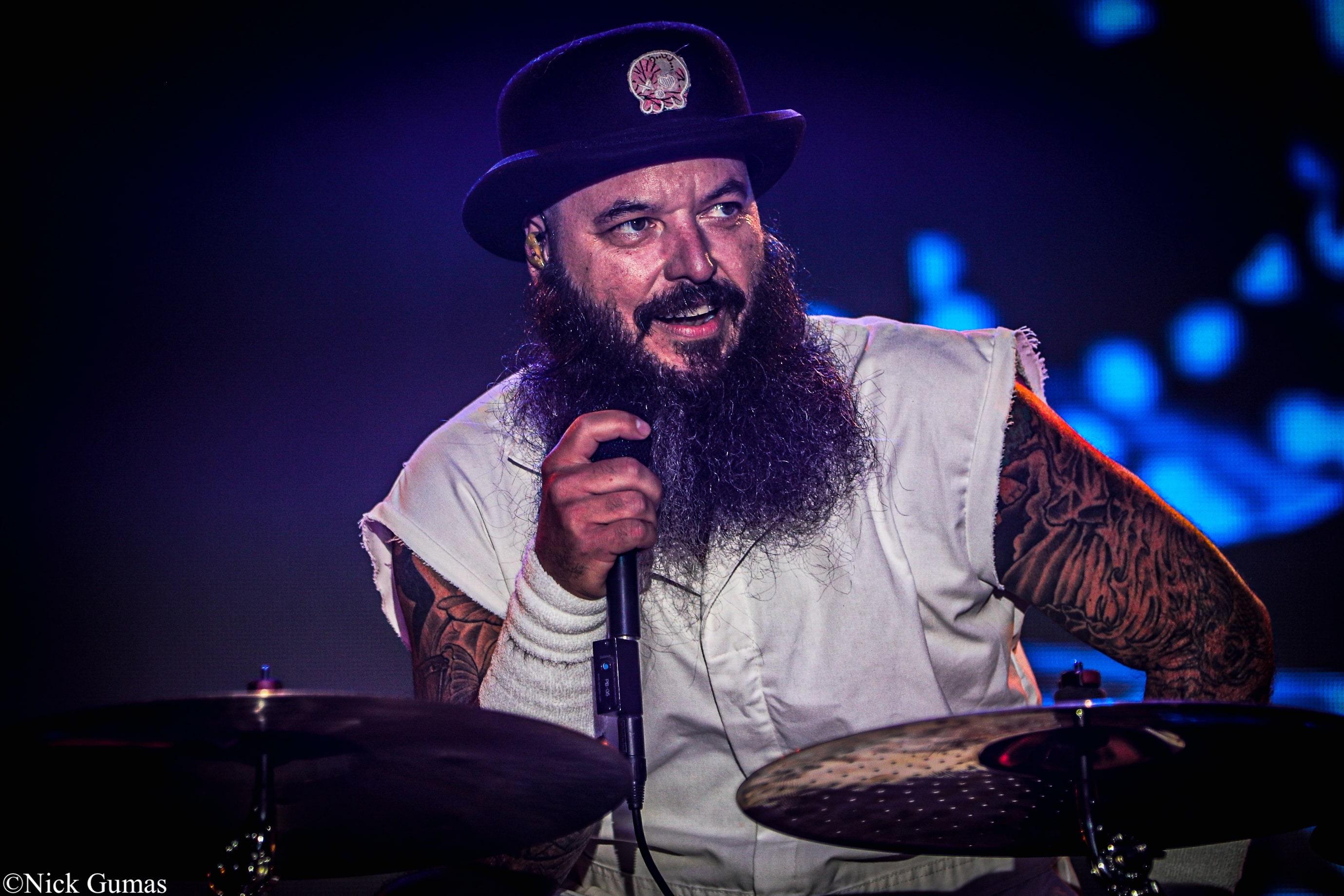 GW So what's next for Pepper, Law, Kaleo, Bret, Ye, anything you're working on.
KW: Lots of plugs. Ye? Plugs? Law-Records.com, anything coming up?
YW: Our wine (The Kona Town Red Blend) everyone go check out our wine, which comes from near here, actually, in central California, Paso Robles, but mainly all the music we got coming out and all the music that's recently come out through the label, and just the scene in general like you said, it's such a collaborative scene, and we're such a family here. It's not just about the Pepper Ohana, it's the Ohana of the whole scene in general, so everyone's just gotta go check it out. And the whole collaborative thing, like Kaleo was saying, I mean you talk about Jamaican music back in the day, and they all used to sing over the same riddims and make their own songs over the same riddims, and that's like the ultimate version of collaborating ever because they're like "fuck it! We're all going to use the same riddims and do our own thing with it and now we'll have like six different versions of this epic riddim." So it's really a branch of that tree coming to fruition that's coming together with the Cali Roots scene and the American reggae scene.
BB: What do you got going on this summer?
YW: Ah. Plug it in, plug it in! And of course, we're going on tour with our brothers Slightly Stoopid, Common Kings, and Fortunate Youth for the Summer Traditions 2022 tour which is three years in the making. It's like Kaleo said, us and Stoopid started touring together in 2001-02 or something and we're so stoked. 20 years later and we're doing it again.
BB: It's a lot of make-up sex, musically.
YW: Yes, a lot of make-up sex music.
BB: Like Ye said, a lot of make-up sex, musically. So there's that, the record, the wine, a lot of cool projects on that LAW records that are on the docket, and of course, there's new Pepper music in the works too, which is very nice and very fun. I can't believe it, it feels like 10 years since the last time we released new music. Thanks to the old, what do you call it? The Marvel infinity gauntlet snap of the last few years, the blip or whatever? We kinda got our own little blip. We got Thanos-ed in the Anos.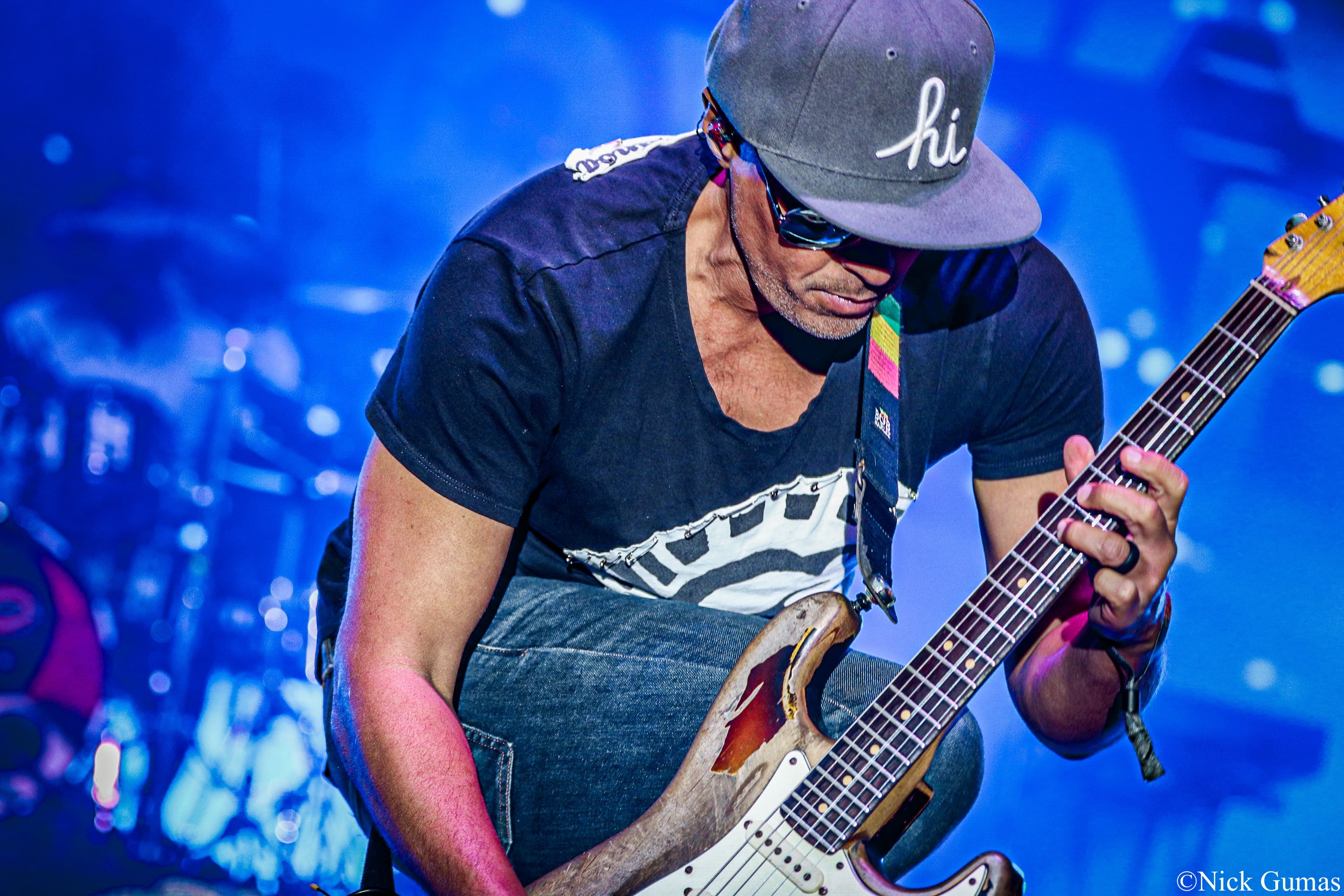 GW: I can't wait for it. So you've been playing music since before I was old enough to listen to music. You've given countless interviews, but what's a question you've never been asked on the record?
KW: I have to really put some thought into this. You know what, I got one. "What was it like growing up in a place in Hawaii where everyone was so good at music but us?" That's probably the one question we've never gotten because they're all so good in Hawaii except for us, that's why we left, so we were able to come over here, but in Hawaii, you're going to hear the best voices, the best playing, just on the porch, the lanai. Just hanging out. I mean, The Green, Common Kings, which are like my favorite band right now,
BB: It's generational music, which hurts so much to hear you say it right now, but it's a good question that you've just been asked to ask yourself, and it's violently accurate. I remember Natty Vibes, Natural Vibrations, who played today, they were the biggest thing for a while out of Oahu and we were kind of making our name on the big island and they were happy to be coming over to the big island to play and they were playing the same night as we were doing a concert, and after their concert was done they came over and jumped up with us and started doing some music and we instantly fell in love with them. They were so nice and cool.
KW: And good.
BB: Yeah, and we started playing with them and we look over and were like "What is happening?" and they were like "We're playing properly." and we were like "Ooooh!" The voices-
KW: The tuning!
BB: - They knew all the lyrics! It was so wild.
KW: And their harmonies! They were effortless! They weren't even trying, they were just singing, so that's the kind of talent I'm talking about.
BB: We never got that. But you know what we got? We got-
KW: You know what we got? We got this. We got each other. And the three of us have been the same members of this band ever since we started in Bret's garage, or Yesod's extra spare room, and that brotherhood is something I can not overlook because these guys have to know how beautiful this relationship is, and I get to be a part of them. That to me is what we have.
YW: And that's definitely a question that has never been asked. So fucking, there you go!