It's summertime. The casual days seem so much more as long days leak into evenings and the music never stops. The pop tune Let Her Go has infiltrated nearly every radio station and TV commercial as a seemingly background noise we have all become accustomed to.  It got me thinking about Pete Jive. While that Passenger tune has spread itself thin over the airwaves, Pete Jive has whole heartedly covered his homeland.  My hubby always refers to Pete Jive as the love child of Ella Fitzgerald and Elvis Presley.  While similar sounding, the experience of watching Pete Jive play blows Passenger's lil pop tune "Let Her Go" out of the water.  No production or accompaniment is necessary.  This got me thinking that I should share this great music and man with the great readers of Grateful Web.  While Grateful Web is based out of Boulder CO, the readership is truly nationwide.  So here goes…
GETTING TO KNOW:  Pete Jive
*my goofy interview does little justice to the musical genius at the end of the video.  If you tire of my silly antics, fast forward to 4:36
Favorite Color? Blue
Favorite Animal? Dolphin
Favorite Vegetable? Sweet peppers
Favorite Mineral? Kyanite – which ironically, while it does come in many colors- the Greek word Kyanite means "deep blue"
Favorite Flower? Rose
Favorite Sports Team? Green Bay Packers
Spring or Autumn? Spring because I like wearing sweatshirts still from the cold months
Winter or Summer? Summer but I prefer those in-between months. 
Salt or Pepper?  Neither, I don't mind salt but I am trying to cut out any extra sodium from my diet
Billy Joel or Elton John? Elton John
Fiction or Non-Fiction?  Fiction  (unto which I asked, Sci-Fi or Fantasy?)  Fantasy
V Neck or Crew cut?  Yoga Pants! Hahaha! Deep V's are my favorite. I never would have guessed it, but someone lent me a tee shirt and I fell in love with the V neck.  The deeper the V, the better!
Favorite shows you have recently played? 
Opening up for the Alex Hoffer at the Two Brothers Roundhouse in Aurora was a blast.  It was kind of last minute but playing outside in a historical building like that… with great people and great beer was a great night.   Then on the flipside, I really enjoyed playing the new music venue The Wire in Berwyn.  It is a gorgeous venue, so well put together.  It's built by musicians for musicians so the stage is awesome and the sound is excellent.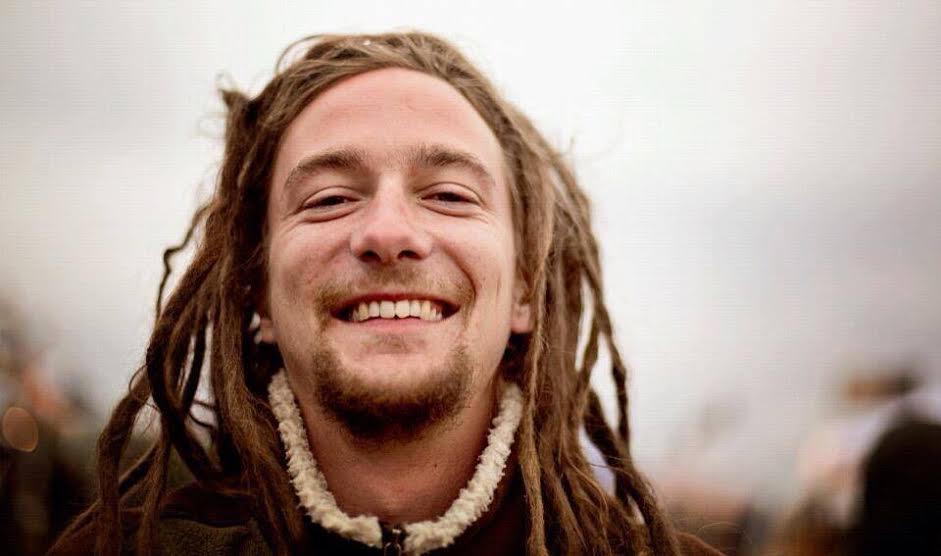 I have to also mention last weekend at Takin' Time Arts & Music Festival in Clearwater MN.  It was such a great way to spend Summer Solstice.  I could honestly say that was one of the best times of my life.  I got to play a main stage set and in-betweeners on the tree house stage.  It was actually up in the trees like a tree house.  I'm super excited to report that I did NOT fall off while singing and dancing in the trees… you know, doing my thang.
Favorite Collaboration?
 I played with Miles over Moutnains at Takin Time in MN and that was awesome.  Those guys know what they're doing.
But honestly, my all-time favorite person to collaborate with is Josh Hisle.  He is the creator of my label, VRC Records.  He makes me incredibly happy and inspires the shit outta me.  I can learn so much from him.  He is teaching me finger picking right now.  He is so engaged in life.  Even with all he knows – he was in the Marines, he has been in Rolling Stone Magazine and is currently working on a movie that will play at the Sundance Film Festival . He got to play there with the great Neil Young – yet he still practices 3 hours a day, every day.  He tours, gets straight A's in college, and his son is on a traveling hockey team.  That demands a lot of energy! He is just so incredible.  I hope to manifest a great life as he has done. 
Pete Jive will return to play a couple of TBA shows in Colorado in autumn of 2014.  Petejive.com, ya'll!  I hope you enjoy Grateful Web's contribution to your summer soundtrack.