Grammy-nominated reggae act Raging Fyah has traveled far from their home of Kingston Jamaica to spread their message. One of modern-day Jamaica's most popular and successful bands, they have had no lack of a platform to display their music. Their classic sound is a constant reminder of the roots that founded reggae music. An interpretation of a genre that is untainted and pure focusing on themes of spirituality delivered with an optimistic view.
Grateful Web sat down with the members of Raging Fyah shortly after their set at Cali Roots to speak with them about the differences between Jamaican and American reggae, and their success both new and old.
Grateful Web: As touring musicians, there is always more to the process than performing and recording. What is one part of this process you are not as in love with?
Raging Fyah: Honestly, (most of the time) there are so many things we would rather be talking about in interviews, but I think it has to happen naturally for a deep reason. These interviews are all (the same) "How long have you been together" "How did you start?" It's always the same things, so it becomes programmed. I don't think it benefits the people asking the question because you can find that information anywhere on Google. To the reporters and journalists, find more creative ways to reason with musicians and artists. Find what sparks their interest.
GW: In his day and age, we have seen a shift in Reggae culture where the majority of mainstream Reggae bands are from America and not Jamaica. How do you feel Jamaican music is represented today?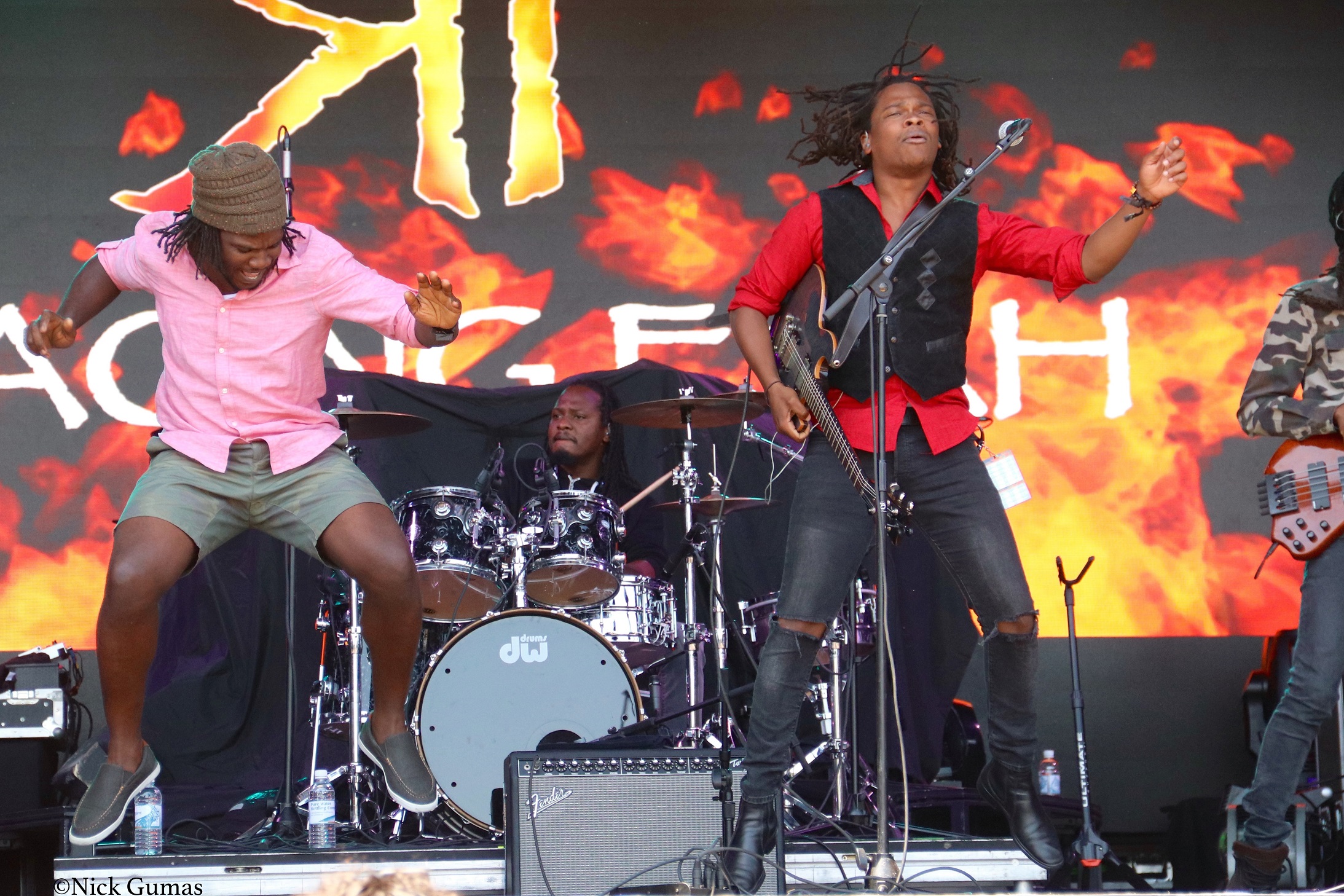 RF: We're (Jamaica) the roots (of Reggae), and Jamaican music is what inspired Cali Roots and a lot of these festivals. Reggae music, in general, is a Jamaican thing, so coming here and representing the on an international stage what's been happening for almost ten years is good. (Reggae) Stretches back 30-40 years with what's been coming out of Jamaica, and we're really pleased to know that it has transcended out borders. We've been touring with these bands (on the lineup) also, so we're not strangers.
GW: In the Cali Roots lineup this year, we see several artists that were nominated for a Grammy this time around such as J Boog and Cronixx. I'm curious, who were you pulling for in that category this year?
RF: It's not really that we were pulling for anyone, they were all great albums. I personally listened to a few of the albums Damian Marley, Cronixx, Morgan Heritage, everybody had good music, but we were really rooting for Cronixx because we wanted to see some shift in the demographic, but Damian Marley is well deserving of his Grammy because he's phenomenal.
GW: What does Cali Roots mean to you?
RF: Cali Roots is roots and chalice or reggae music. It is unity, love, and everybody coming together for three days, spreading vibes. It is the number one festival in America, so it's the place to come and showcase what you've done all year.
GW: What are some pitfalls you have seen other artists fall into that you are conscious to avoid yourself?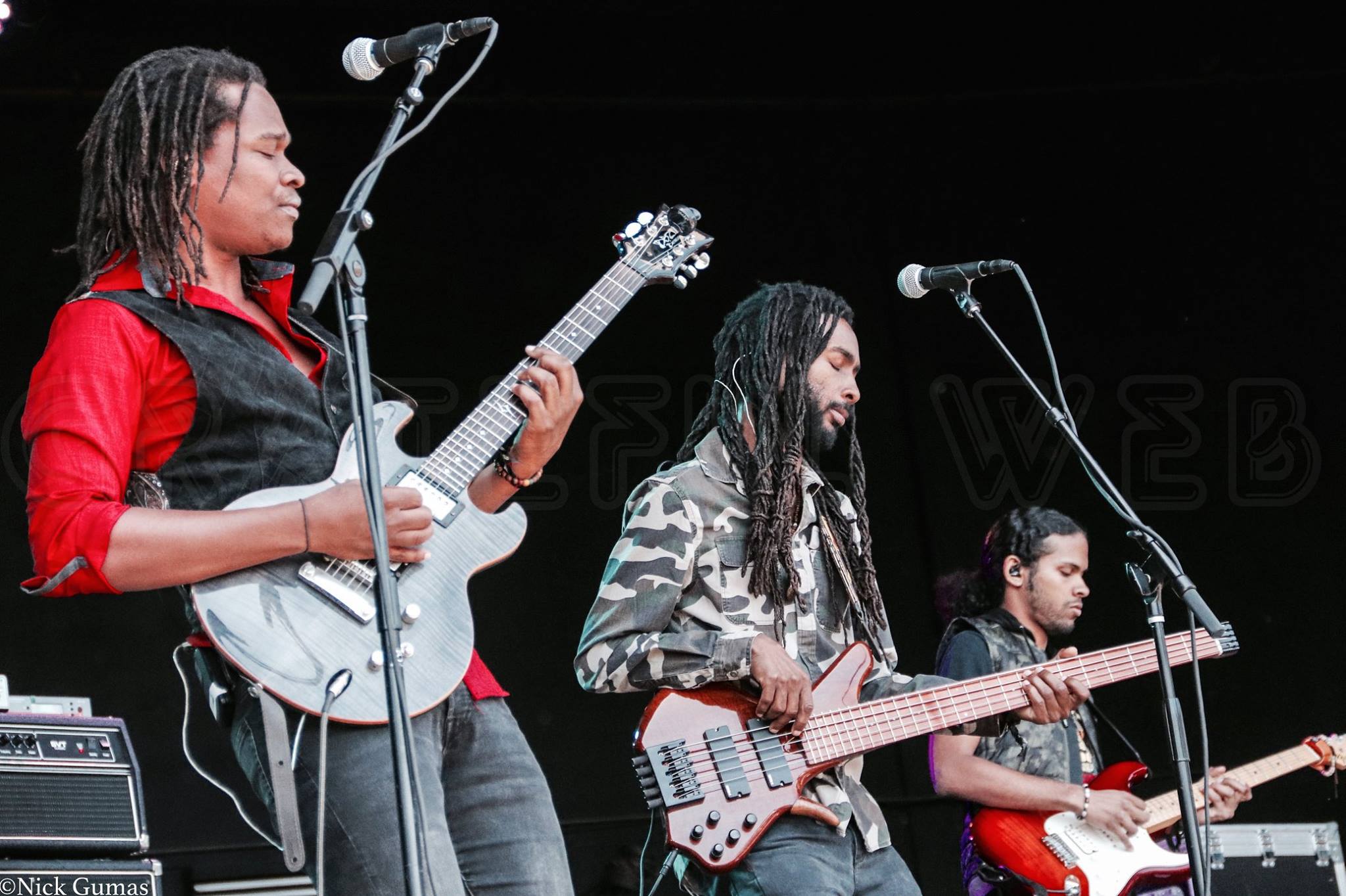 RF: Well, I mean, drugs. Drugs. Number one, drugs and alcohol. You don't want to fall into substance abuse.
GW: What advice would you like to pass on to the next generation that looks up to you?
RF: Don't do drugs, smoke weed, and fly, and practice as musicians. I think we should advise younger musicians to practice their instruments. Also love what you do because if you don't love it, it makes no sense.
GW: Do you like playing festivals or concerts more?
RF: Both! Who doesn't like being onstage?
GW: What's next for Raging Fyah?
RF: We have a new single out, Rebel, we have a new album coming out soon, we have our own headlining tour coming up across the U.S. this summer, and there's a lot in the pipelines, so check out RagingFyah.com and see what's going on.