On Tuesday, Boulder-based singer/songwriter Reed Foehl, former member of Acoustic Junction, took the time to speak with the Grateful Web. I spoke with the delightful gentleman on a variety of topics including his 4th (or 5th) solo album (due out sometime in April of this year), his stage time with Arlo Guthrie and Ray LaMontagne, his upcoming show this Saturday at The Shack at Shug's in Boulder and his tentative plans for 2012. Foehl is a fabulous songwriter and performer, and a true gem of modern day Rocky Mountain songwriting, as well as a guy I could surely share a few pints with and talk music with until my old lady started texting me to ask where the fuck I am. Don't miss him this Saturday in Boulder! It's sure to be a treat.
GW: Reed, how's it going today?
RF: It's going good. It's a beautiful day in Colorado!
GW: I understand you're currently working on your 5th studio album. How's it coming along so far?
RF: This would be my 4th, well; technically, I guess you're right, technically, because my first one came out in '95, 5th solo one, and then I've done a bunch, obviously with Acoustic Junction. I say 4th, but maybe you're right. I haven't started it yet; I'm going on February 6th in Vancouver—
GW: My bad—
RF: Obviously I've been writing, got some songs and stuff and we're preparing, but we're actually going to do it in Vancouver on the 6th of February.
GW: And we're looking at a tentative April release date?
RF: Yeah, we hope so, end of April.
GW: So you've been compiling stuff for a while for this? Or just recently sat down to write?
RF: A little of both. I'm taking songs that are maybe a couple of years old, a year or two, and also I just wrote one recently, I'm constantly writing stuff, a little of both. I mean, you never know, I could delve way back if I wanted to, but I don't think I will.
GW: Sounds like you have it slightly outlined. Is there a preview of what we can expect from this album? Or what it's like compared to previous releases?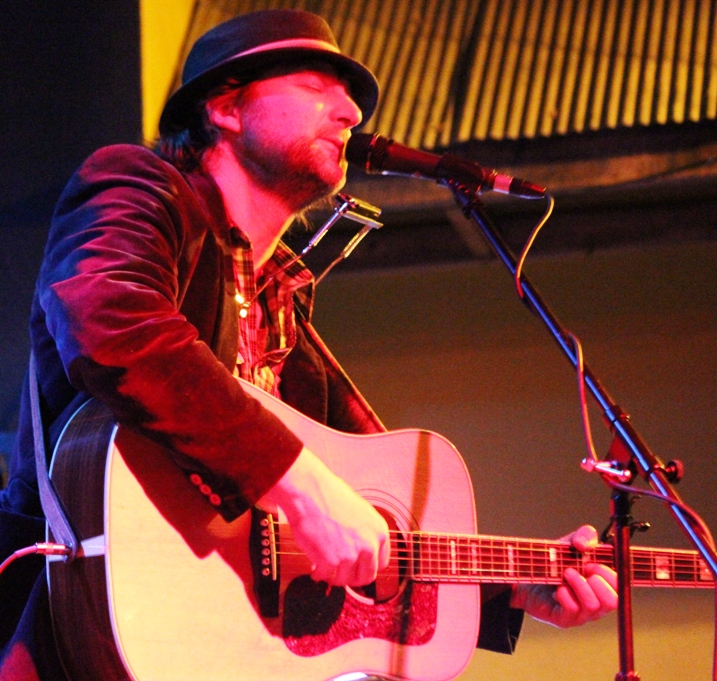 RF: Yeah, it's going to be a little different. I'm going to do it mostly live in the studio. It will be a little less produced and more flowing. I think we're going to go to the tape on it and just all sit in a room…yeah, great players, and I think the songs are there, so hopefully it will have that live vibe. It will be a studio record with that "people in a room playing music" vibe.
GW: I always feel that that's the way to go, in a way.
RF: Absolutely, and I'm psyched. We've been doing this for a while…and these players: I've got John Raham from Vancouver- he's the Be Good Tanya's drummer, and he's the engineer and he's on drums; and I've got Jefferson Hamer on electric; and I've got this guy Darren, I can't remember his last name and he's the bass-player for Frazey Ford who was in the Be Good Tanyas, so that'll be new for me, and we're working on a keyboard player- this young kid named Tyson. So we should have all the elements and just practice, arrange, produce and then go get it.
GW: What is a typical day in the studio like for you?
RF: It's no real set thing, but usually, based on my past experience, they're good 12 hour days. But sometimes if we're not feeling it we just cut. There's no sense laboring if the music isn't there. Generally speaking, everybody is pretty fired up at the beginning and they turn into long days.
GW: You're a native of Boston. What brought you out to Colorado?
RF: I was in a band called Acoustic Junction and we started in Boston. It was with my brother and he was going to school out here. We were playing in Boston and it was tough. We were paying to play, and it's the city of life, everything is a little more expensive. It was going well and we didn't want to break up the band so we followed Stewart out here, because he was going to school at the University of Colorado. So, that's basically the story. Turned out to be a good choice; we started playing 3 or 4 nights a week around Boulder and we did really well. Within a year we were playing Red Rocks and it was a good choice for us.
GW: Acoustic Junction was in that "jamband" genre, and there's hardly a better place for it than here.
RF: I know. It's true. I always struggle a little with that because, like, I grew up going to see the Grateful Dead and I love them, but the thing I loved most about them was their songs. I love the jams too, but what I loved the most was that the jams went back into meaningful stuff. That's sort of where my heart lies, and I was a little bit pigeon-holed into the jam scene, which I don't mind, but I feel that my music is a little different—it's more about the song than the jam. That's what I loved about the Grateful Dead, that they had both. I just continued writing songs ever since and turned it into a solo career.
GW: You're no stranger to playing with other big names—My Morning Jacket, Dave Matthews. Something that I felt was pretty monumental was that you did an eTown this past April where you shared the bill and also the stage with Arlo Guthrie. That must've been pretty amazing.
RF: It was pretty cool, I have to say. For one, to finally play eTown was great, and to play it with Arlo Guthrie—who I grew up listening to…my parents had a country & western/bluegrass band, just as a hobby, but they practiced every Thursday night, so I grew up around all of these folk songs and country songs and all these old—Pete Seeger and Arlo Guthrie, Steve Goodman and John Prine—the whole deal…so, it was like, surreal. I wish my dad was alive so he could've seen it, because I was singing a Steve Goodman song, "City of New Orleans" with Arlo…that is the only thing I wish he was alive to see, but he was around. And it was so cool, because we were drinking scotch after, me and Arlo, he was turning me on to this great 18 year old scotch. It was surreal. The performance was great. I met the band and we kicked it, I couldn't have been more pleased. It was a milestone.
GW: This past year, 2011 was a pretty heavy year for record releases. What are a few of your favorite new records that came out last year?
RF: It's funny, I was talking about this the other day…when you're in your own world and writing your own songs, sometimes you forget to go to concerts and buy records, as you're trying to work on your craft. I've got records, and I've been listening to a lot of old stuff, revisiting Harvest or Comes a Time or old Prine records and stuff like that, so my head has sort of been there, but certainly one of my favorites is my friend's, Gregory Alan Isakov. He put them on vinyl. His latest was This Empty Northern Hemisphere, which I love. I was thinking about that the other day, that I needed to get some new vinyl and I was hoping new artists are making vinyl, which I am, by the way, of my new record. I'm just not really buying CDs or downloading them. I listened to a little bit of the Ray LaMontagne—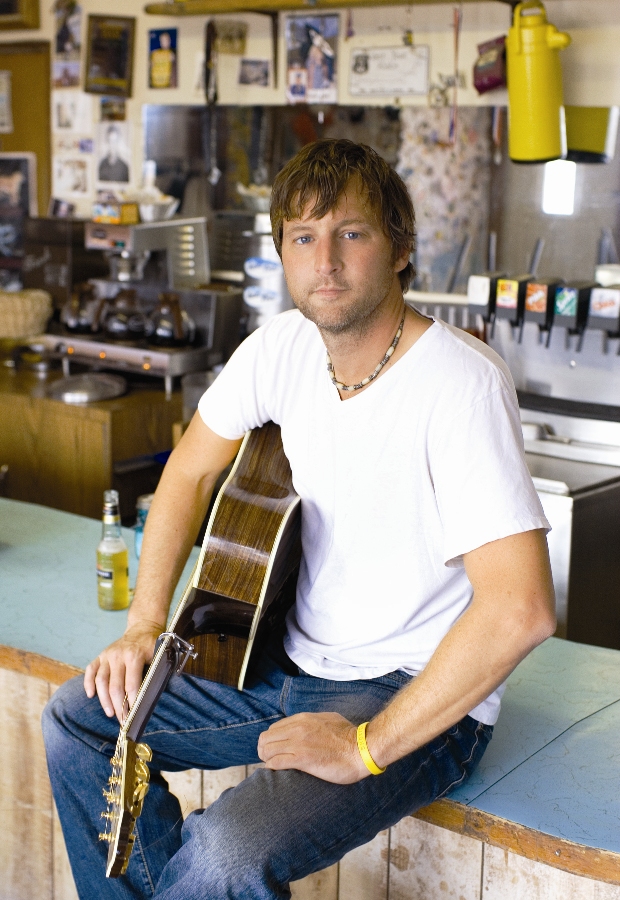 GW: Yeah, he's great—
RF: Killer!
GW: And you've played with him…opened?
RF: Yeah, I opened for him…I did like 4 or 5 shows with him. Holy shit, it was great, and the audience was killer, like a pin-drop when I went out there…like the perfect audience—they were just hanging on every word.
GW: I don't know if you listen to any Ryan Adams or have read any of the press on his shows, but on his current tour he is playing solo acoustic and he's like "no cameras, no cell phones, no talking". He's kind of gotten a little bad press over it, but I thought it was really a good thing because he's stripping it back down to how musical performances were prior to the advent of current technologies. Nowadays everyone is holding their fucking iPhones in the air the whole time.
RF: That's frickin' annoying. I think you're almost forced to now when you're that big, because people think they can just throw it on YouTube the next day, and it's shitty quality. I think that is a good move. It's just gotten out of hand, I'm sure. Ray told the crowd to shut the fuck up, every night, consistently. I'm talking about when we were in like Boise, Idaho. Then he said something at the Paramount in Denver, and I don't think it was loud, but if anyone was talking, he'd let you know. It was pretty ballsy. I've been doing it (music) for a while, but I'm pretty lucky with my audiences. It's the worst when they (annoying concert-goers) come up front. The kind of music we're doing is just a little more delicate and they come up front and start yapping, and it's like "who are these people? Go outside," I don't know. On one hand, I think you can be a little more tactful about it, than perhaps Ray was, or Ryan Adams who at times was not very tactful--
GW: I think the top two artists who will just tell the crowd to shut the fuck up are Ryan Adams and (Jeff) Tweedy from Wilco.
RF: I've been to the point where I've done that, and I'm not of their stature as far as whatever success is measured by, but they're... I've done it too, on a lower level. But I've learned it doesn't really make me feel good when I do it so I just try to plow through it and do my thing. I kind of beat around the bush, but I try to set it up before, you know—"I appreciate you all listening."
GW: There's one in every crowd.
RF: I know; that's the thing…
GW: You have a gig Saturday @ The Shack at Shug's in Boulder.
RF: The Shack at Shug's, the old b.Side, yeah!
GW: I'm unfortunately unable to make it, but was wondering what tour plans you have in the future.
RF: Right now I'm concentrating on the record so I'm just going to do some things locally around here, but in April I'm planning to tour everywhere, April and beyond, for the new record—across the U.S. and hopefully Europe.
GW: Nice. Excellent. I'll stay posted for, hopefully, some intimate shows before you take off and start romping around the states.
RF: You in Colorado?
GW: Yeah, right down the street in Lyons
RF: You're in Lyons?
GW: Yeah
RF: Cool, I love Lyons; there are so many great people there! I want to play that (Rocky Mountain) Folks Fest, hold Craig Ferguson hostage or something… (laughs).
GW: Well, you played with Elephant Revival not to long ago at the Wildflower Pavilion there?
RF: Yeah, the Pavilion, that was cool! I played on the main stage two years ago, sat in with Gregory (Alan Isakov) a bit, which was cool. I want to bring my band there. You know—with the new record…hopefully, if not this year, then next.
GW: With the festival season around the corner, do you have any plans for appearances on that scene?
RF: The management's working on everything! We're going to try to play as much as possible, at any Folks Festival: Philadelphia, Newport, we're trying for them all! That's the shit. That's a nice, fun summer.
GW: This Saturday at The Shack, do you have any new material that you might try out on stage?
RF: We're going to play a few new ones. I'm not sure. I've got Garrett Sayers on stand-up bass and Ryan Jalbert on electric (guitar)—who also play with The Motet, they're sort of my band around here. We're going to have a few surprises, a few new ones, and delve into the last record and beyond. We're going to try to run the gamut, but we'll have a few new ones for sure...