Nashville Tennessee might not be where you would think to look for an original reggae sound, but for Roots of a Rebellion, that proved to be just the place to develop their own unique style of music. The six-piece band has been performing together for almost a decade. From college dorm rooms to cross-country tours, they have grown into themselves as musicians over the years and are enjoying the "blessing" as they put it to now finally be given the opportunity to spend more time performing on the West Coast.
We spoke with lead singer and guitarist Austin Smith and Marco Martinez at Cali Roots and learned how everything from driving for Uber to exploding vans has influenced them on their journey. Be sure to check out Roots of a Rebellion's new album "Shapes of a Soul" out on all streaming platforms now.
Grateful Web: How does it feel to be at the 10th anniversary of Cali Roots? Where do you see it's place in reggae history?
Austin Smith: Feels amazing. People say, "making it," this feels like we've made it. We've made it here to the Mecca of our scene and it's a blessing to be here.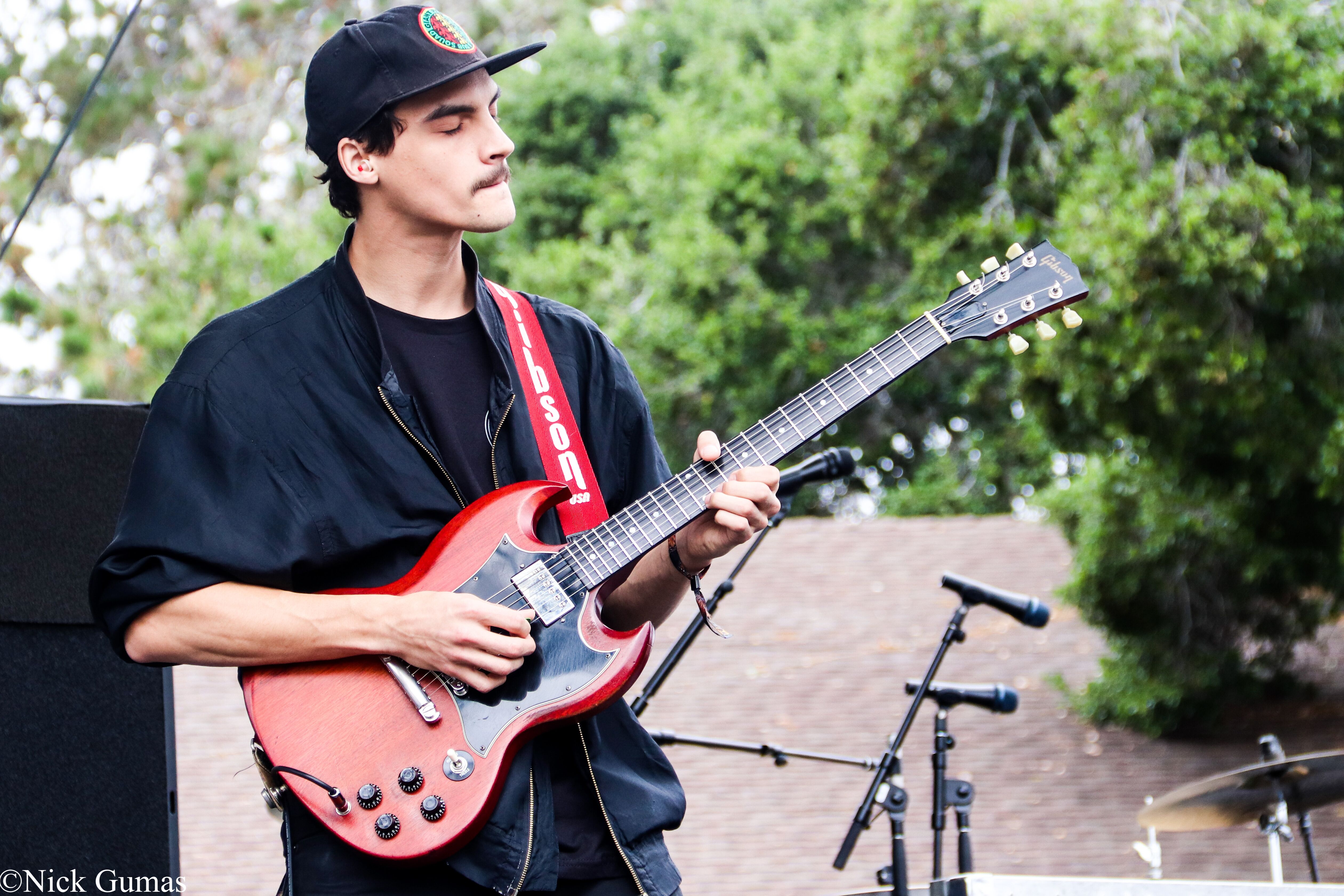 Marco Martinez: Yeah, man. It's totally a blessing. We just saw the For Peace Band open up the whole festival and they absolutely crushed it, brought tons of positive energy, and you could tell from the very beginning it was a family vibe. They had members of Iya Terra onstage with them, and you could see other band members standing side stage, and I think that's what the whole festival's about. Bringing the reggae family together from all over the country, you know?
GW: You come from a diverse musical background. From roots reggae influences, some of you are classically trained, and some of you never listened to much reggae at all before this project. How do you feel this comes together to the benefit of your art?
AS: In a very eclectic, weird way. We're definitely unique. We love roots reggae, and most of us discovered roots reggae from Jamaican roots reggae to American roots reggae to London roots reggae, all throughout this eight-year journey of being in this band, but we all still listen to different kinds of music. Some of us listen to country-folk, some of us listen to hip-hop jazz, R&B, funk, it's really all over the place, and I think that shows in our sound for sure.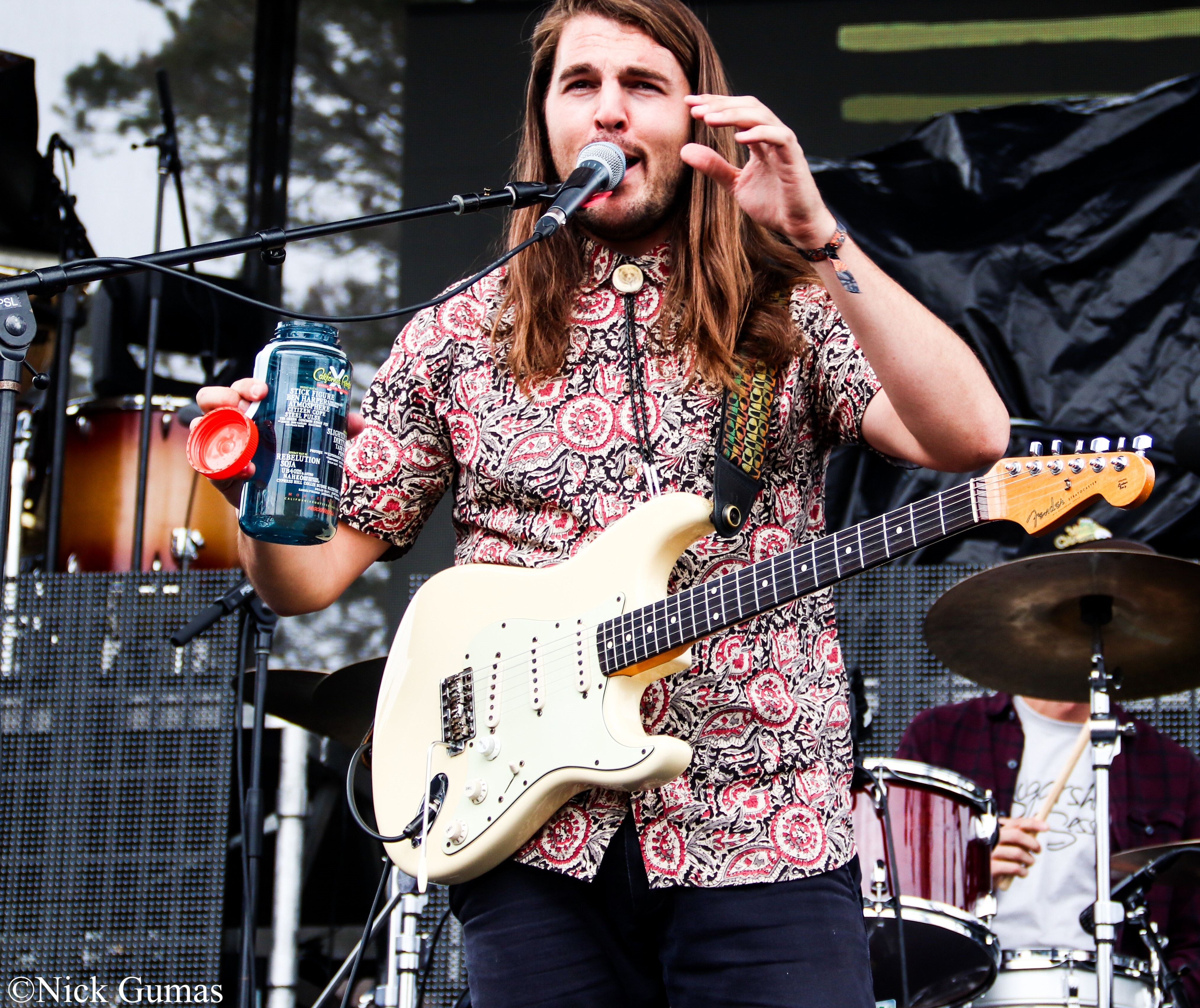 MM: We all met and immediately expressed that we all had a common interest in reggae music weather it was traditional 70's roots reggae like Gregory Isaacs and Jamaican artists, or if it was for me, growing up in a small town, big box retailers like Walmart were where I bought my music, and I bought Slightly Stoopid records, and Sublime records, and Rebelution, and that was the extent of what I had heard, but when I met these guys they opened up a whole new world of reggae history to me and it influenced me in a positive way as a player and definitely in a positive way as a person, but I still listen to other music like FIDLAR is one of my favorite bands, a punk rock band from LA, and Cage the Elephant is one of my favorite bands, and I think music and being in a band is all about finding your voice and finding your collective voice, and everything you listen to is going to play into that.
GW: With your new album release on the impending horizon, how do you feel this next record will highlight your growth as a band?
MM: Man, this record has been a long time coming. We've been writing the songs that are on this album for, I think the oldest track is like five years old. We tracked the record almost a year and a half ago, and we really just focused on, like I said before, finding our voice as a unit, finding our voices as instrumentalists, and pushing ourselves when we're off the road to study our instrument and study the craft of songwriting, and we sought out a producer. Craig Welsh, he's the drummer in 10 Ft. Ganja Plant, and he's also done records for State Radio, and engineered on Avett Brothers records, and he just has a wide palette of musical knowledge. We took all that time we spent working on our own capabilities as instrumentalists and songwriters, and we found the right producer to bring, like Austin was saying, our weird styles into the reggae wheelhouse, and Craig totally brought the album to life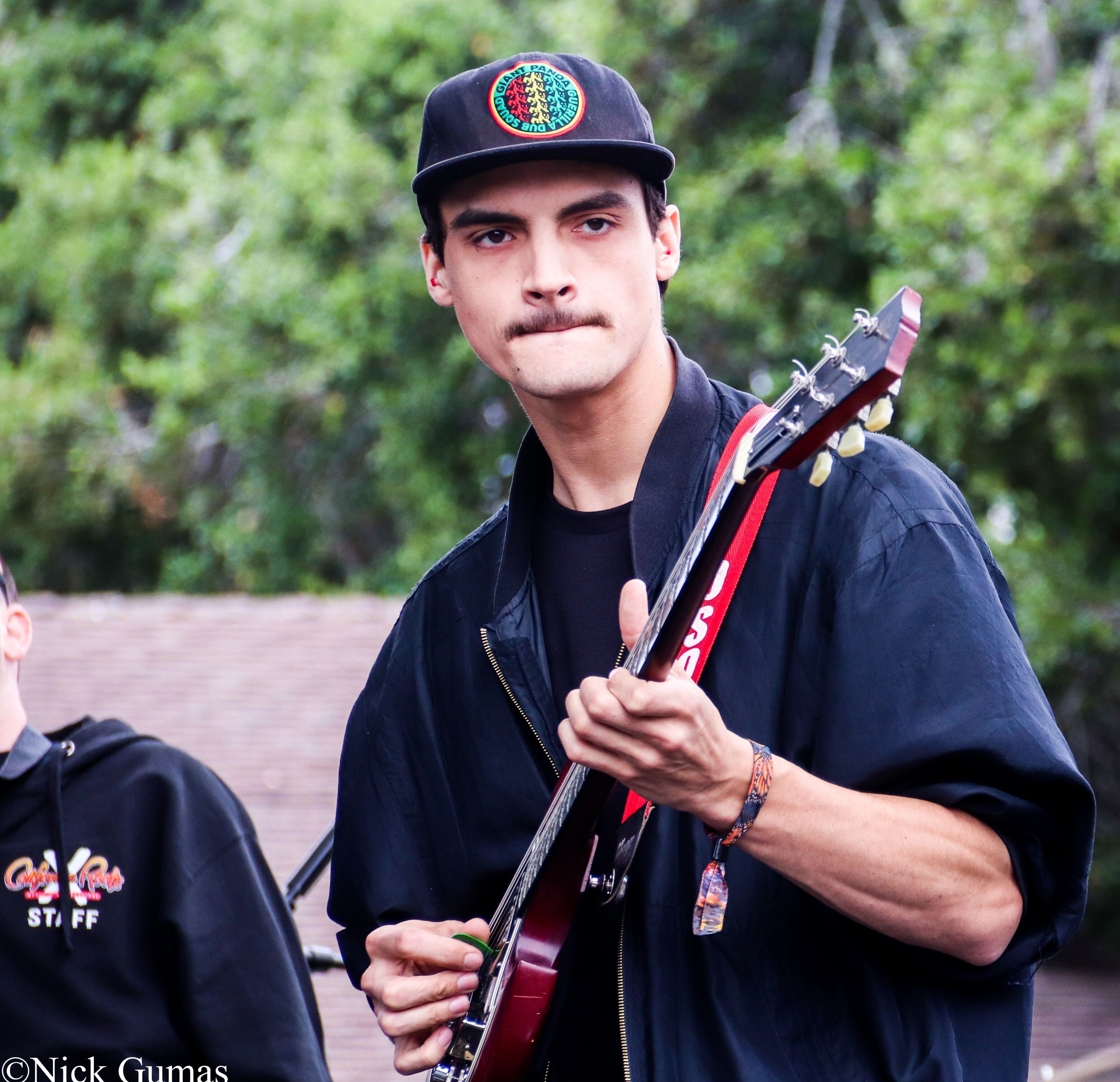 GW: As you've developed as a band, you've been given the opportunity to tour parts of the country you never have before, for example your recent tour of the Pacific Northwest. How do you feel this speaks to your development and how have you seen your music received in different parts of the country?
AS: It's a blessing to be here on the West Coast. Like you said, first time touring the Pacific North West, then we'll hit Colorado, which has been really good to us the last three, almost four years, and California, our first trip was less than a year ago, and the reception our here, it's so nice to play for people who already love reggae music, because grinding it out in the South East for us, we find little hotspots here and there, but it's really been building it up one fan at a time, and most of the times we convert people who are like "I've never really listened to reggae" and it's cool because we win them over, but it's so nice to be playing for people who already like reggae.
GW: So, what's left to do on your musical bucket list?
AS: You know, the only goal is to keep growing. We hope to keep hitting the road. We've got a trusty van that should have a couple hundred thousand more miles in it. It's our fifth van in the last seven years, that's kind of a longer story about the burning van. You can just search "Emergency tour van" on YouTube and see our third or fourth van. But our goal is just to stay healthy and keep growing, and hopefully reach a sustainable level where we can all quit our other day jobs and do this full time, because it already is full time, I just wish it would pay full time.
GW: What are your other jobs?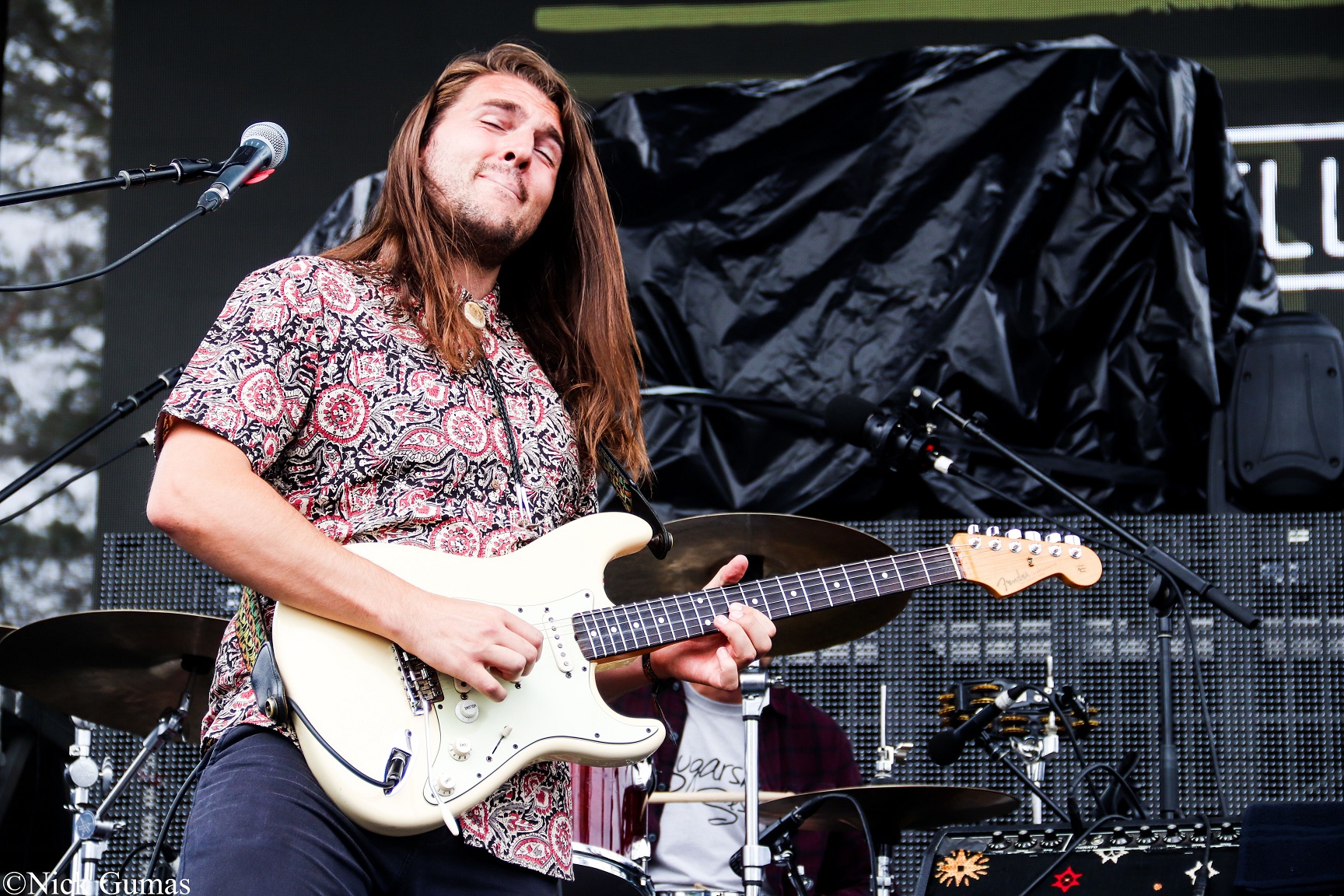 AS: I'm a bar-back and custodian, and a little bit of bartending, and really whatever I can do when I'm in town. A couple of the guys drive for Uber and Lyft, and really any job that's flexible and allows us to leave for a month, this time almost two months for this run.
MM: This is our longest run to date. We've gone out for three weeks, I think a month, last summer when we came out to California was the longest we'd come out, but we have to have jobs that are flexible, but music is our passion and what we feel is our purpose. I would say our goals moving forward is to keep making music that we're proud of, and that's something I think we share with the new record, it's the first time that we've felt like all the puzzle pieces fell in line and we're all 100% proud of it. So, for me, I just want to keep making music that we're truly proud of, like, the message that we're putting out, and the level of musicianship that we're challenging ourselves to put out.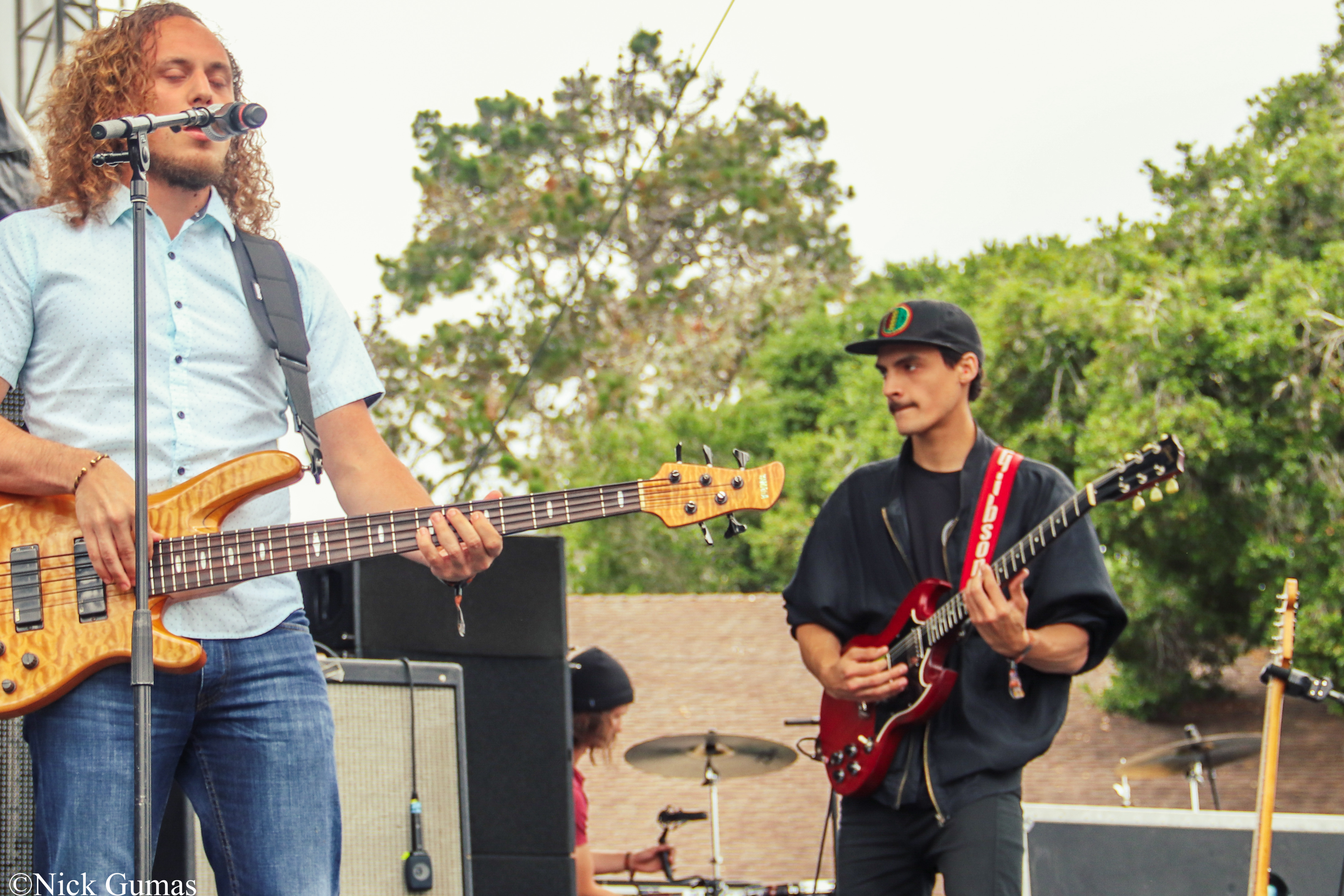 GW: What's next for Roots of a Rebellion?
MM: Tomorrow morning we play our debut Cali Roots set at 11:00am on the Cali Roots stage, and then we will just be hanging out for the rest of the weekend. Next week we will hit the road with San Diego's Through the Roots on their album release tour. We'll do Pacific North West, Idaho, Utah, Colorado, New Mexico, and then two weeks in California.
GW: With your recent developments, I'm sure you've had every question in the book thrown at you, but what's one part of the band that you don't get prompted to talk about as much as you would like?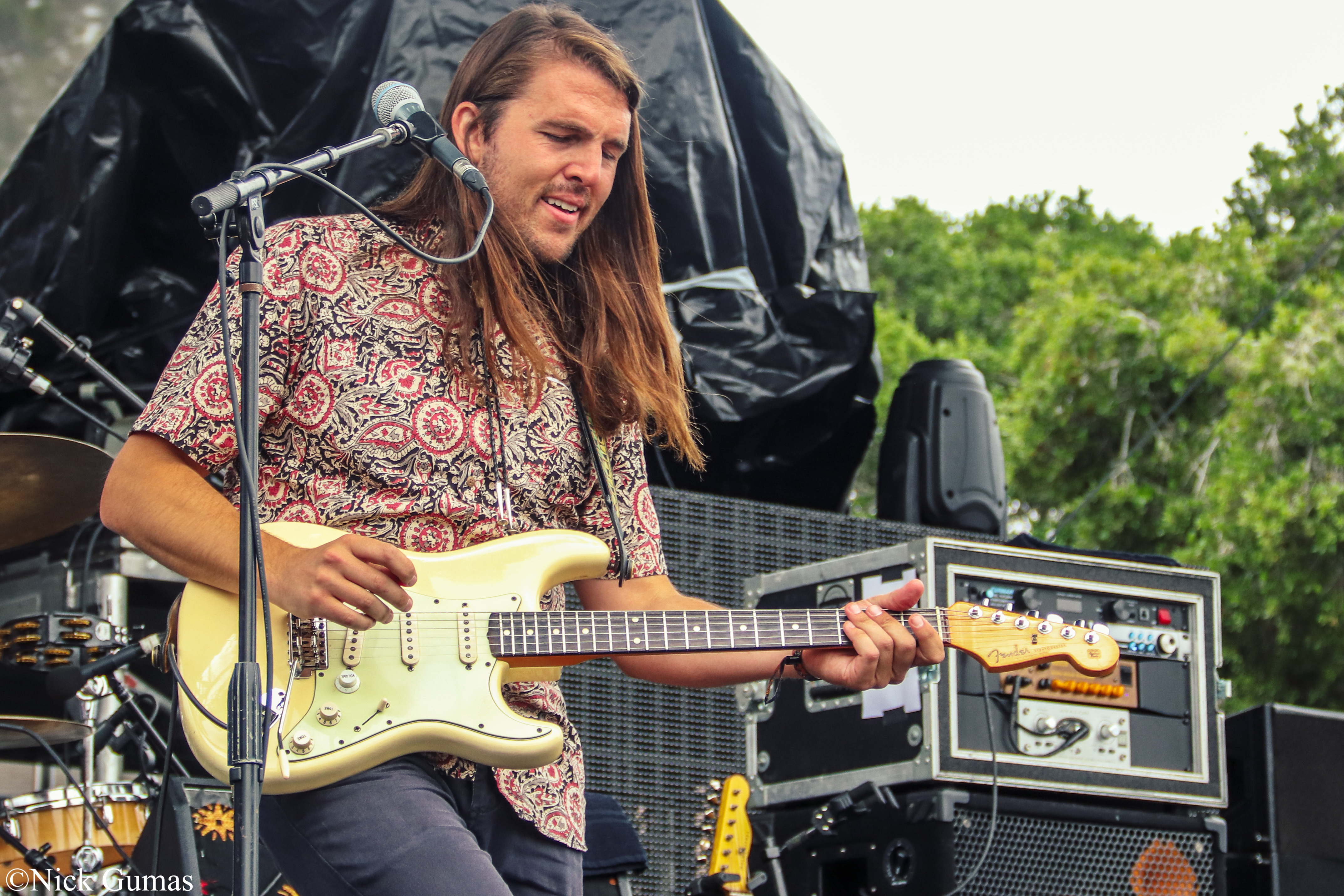 MM: For me personally, I would say personal health. I think being a musician and traveling and touring is incredibly hard on a lot of musicians. People, whether it's relationships, your physical health, drinking too much, anything, I think it's really important to inspire the people that you're with, and to motivate each other to stay healthy on the road because I think it's hard to stay healthy when you're traveling a lot. Eat healthy, exercise, I would say a lot of musicians don't really talk about how they stay healthy on the road, and I would say for us it's just trying to motivate each other to exercise. Adam and I ran down to the beach this morning and ran back to the hotel, and that was how we started our day.
AS: I couldn't really follow up with anything other than that. It's essential, and this dude right here, Marco, is totally inspiring in his transformation in the last few years to a very holistic physical routine and his mental growth, and that's what really keeps us going.