The Guess Who has a rich catalog of hits spanning from the summer of love, 1969 up until today.  Who could forget the ripping song American Woman? Or the tender ballad These Eyes? Along with founding member Gary Peterson on the drums, the band includes D# on lead vocals & guitar, Will E. on guitar harp and vocals, Leonard Shaw on keys, flute, sax, and vocals, as well as Rudy Sarzo on bass and vocals.  Rudy took some time to chat with Grateful Web about the latest album and tour dates.
Rudy: June?
GW: Yes! Rudy! How are you?
Rudy: I'm terrific!
GW: Great! I am with Grateful Web, we are the oldest online hippie community, been around since 1995, based out of Boulder, Colorado.  Today I am speaking with you from Lincoln, Nebraska.
Rudy: Wow! I actually spent a lot of time in Lincoln Nebraska years ago in the 70s. Our keyboard player's house and the band that I was in was based out of Lincoln.
GW: Nice! Well, it is the crossroads of America.
Rudy: (giggles) Yes, it is!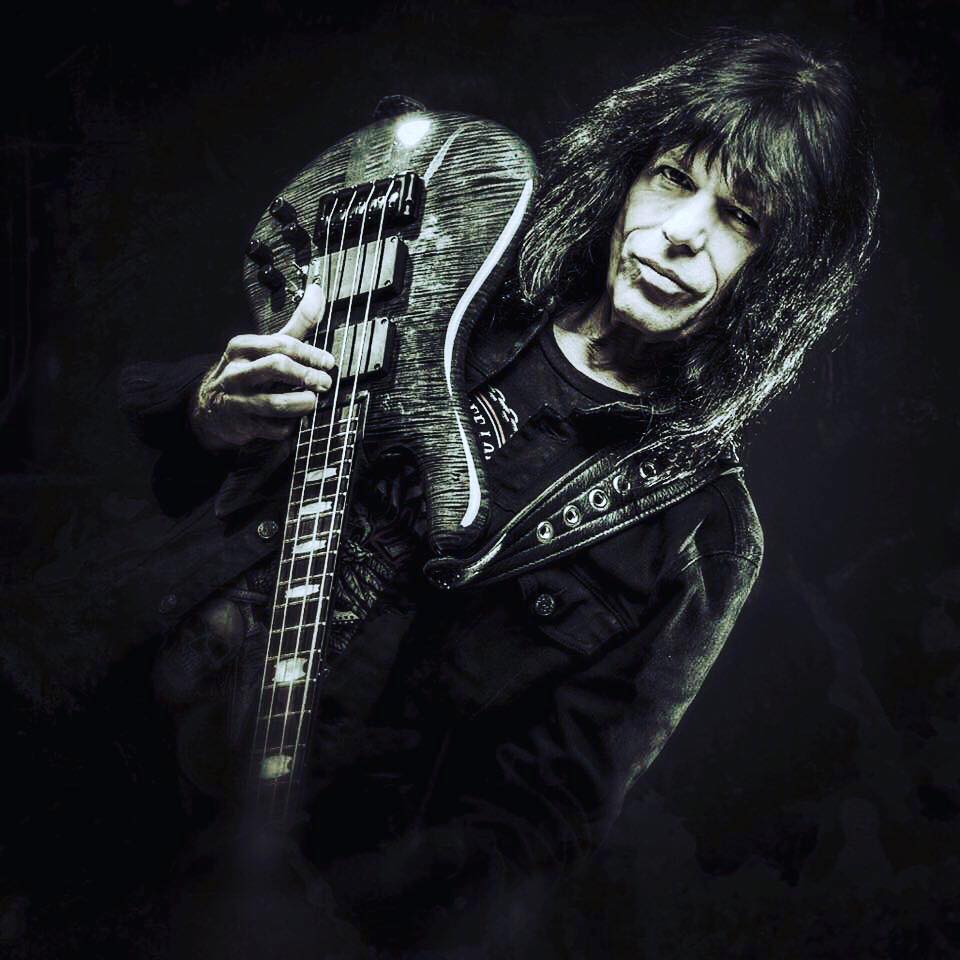 GW: What band was that?
Rudy: It was a Midwest local band called Shatter Star.
GW: Shatter Star, cool.  I was reading about all the different bands you have been in over time.  Impressive! Can you share with us any fun stories about the time you spent with Dio? (I was hoping for an awesome story about how Holy Diver came to be)
Rudy: About Dio?  I'd rather talk more about what I'm doing now with The Guess Who.
GW: Right! Yeah! I was heading that way. After looking over how much history and different projects you have been involved with over the years, I see you were Circus Magazine's Heavy Metal Bassist of the Year at one point.  So, coming into the Guess Who is a recent turn of events for you, yes?
Rudy: I became an official member about a year and a half ago.  I was subbing for the original bass player, Jim Kale. He actually passed me the torch on stage one night at the Golden Nugget in Las Vegas and ya know, nobody had ever done that for me before! A previous bass player saying, 'Hey, from now on Rudy is going to take over.  He'll be the bassist for the Guess Who' and that was a very touching moment for me. I've been in the band since then. Before I was in the band they were in the process of recording and it's now the new album that came out, The Future IS What It Used To Be. It was just released September 14th (2018) and we have 3 videos on YouTube. It's been getting great reviews.  The record was produced by our 2 guitar players and composed mostly by them: Derek Sharp who is our lead singer in the Guess Who and also a guitar player, and Will Evankovich who actually is a very successful producer in addition to producing the Guess Who record, he also co-wrote and co-produced the latest Styx record, The Mission, along with Tommy Shaw.
GW: Another good Midwest band!
Rudy: Yeah so, we have really talented people and of course we have our founding member drummer, Garry Peterson, who's been on every recording of the Guess Who from day 1, even before they were called the Guess Who.
GW: How do you approach that, with such a long history of the Guess Who? This new album, The Future IS What It Used To Be, did you try to fit it into that catalog or were you trying to be more progressive?
Rudy: Actually, you know, that is a really good question.  From having discussions with the guys at a coffee shop, we go to coffee shops a lot on the road, what i get, the jist of it - with the creation of the album, the band wanted to celebrate the legacy of the Guess Who and also give a hint of where it is going, into the future.  It's not a too distant from the actual legacy of all the hit songs that we play live. We have 4 new songs in our set and people ask, 'what old record is that from?' We'll say, 'No, that's from the new record!'
GW: That's awesome
Rudy: The songs fit really really well with the catalog.
GW: So, at the upcoming shows you plan to play a blend of the old and new songs?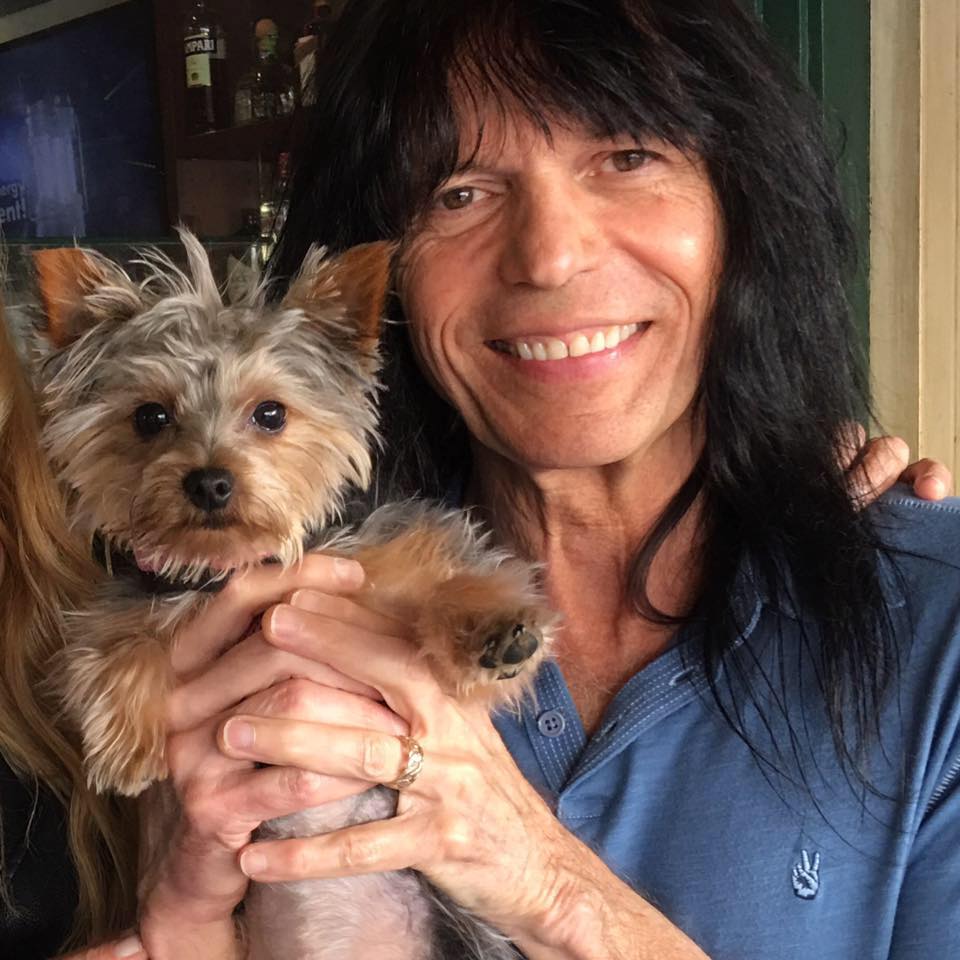 Rudy: Oh yes! Matter of fact next weekend we are going to be at Helwig Winery in Plymouth CA. I'm really looking forward to being there because I love that part of California, so beautiful.  Then Yoshi's in Oakland on Sunday Sept 30th. Then Tuesday Oct. 2nd at the Tower Theatre in Fresno, CA
GW: I don't mean to give away any setlist hints or anything but personally, I could see you shredding an incredible version of American Woman. Is that maybe one of your favorites? Will you possibly play that?
Rudy: Yes, I have practiced it many times on stage. That is a mainstay of our set.  We do Undone, Clap for the Wolfman, These Eyes, No Time, and on and on, all the big hits.
GW: Speaking of These Eyes, I did get a chance to preview the new album, there is the one tune, Haunted, that has a similar ballad feel to These Eyes.  What are the four new songs that you are performing these days?
Rudy: There is three.
GW: Ah yes, three - I know the single Playing on the Radio...
Rudy: Playing on the Radio was the first one, then in the middle Haunted, which is our ballad
GW: Cool
Rudy: And then In America
GW: No kidding, that was the other song that stood out to me. I wanted to ask you about it.  It really has a toss back psychedelic rock, alternative, I don't even know what genre you would sub categorize it into, but that psychedelic rock has definitely made a comeback recently.  I felt like In America has that Hollies, Long Cool Woman feel to it. Do you see The Guess Who continuing on in that way? What is old is new again.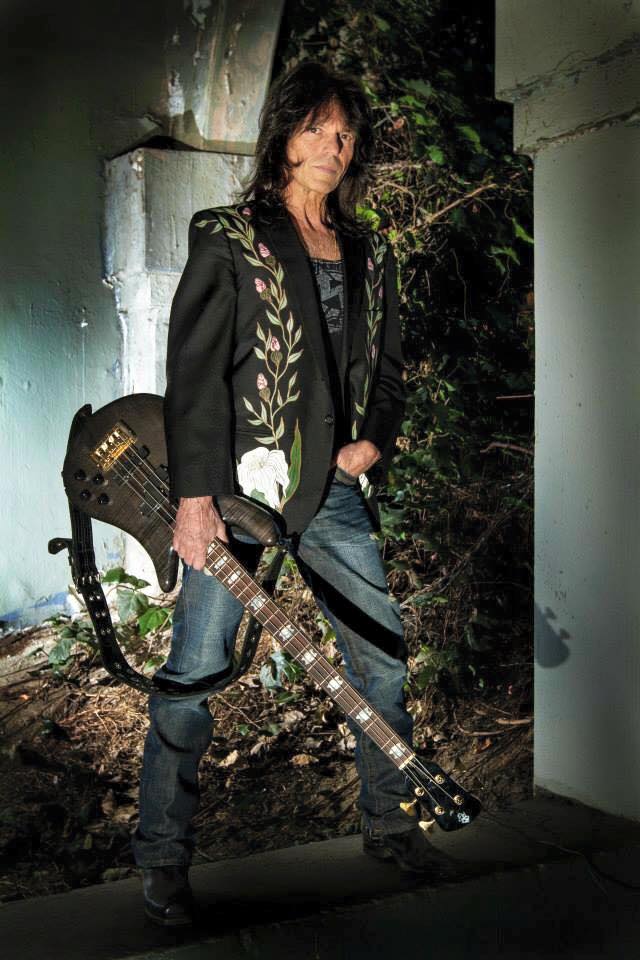 Rudy: Yeah! That, to us, is a combination of all the bands that we love.  All the guys in the band, and I think I can include Gary Peterson, were all fans of not only what The Guess Who recorded and performed but all the bands from that era.  You mentioned the Hollies, early Eagles, Rod Stewart and the Faces, you name it!
GW: Tommy James and the Shondells!
Rudy:  I love Tommy James! I actually met him in New York a few years ago. I do these events called Rock n Roll Fantasy Camp. He was at one of them and we got to play Mony Mony! It was great! He sounds the same, it was a fantastic experience.
GW: No Way! Well, that is all I got for you today.  Thank you so much for taking some time out with us today.  
Rudy: My Pleasure.
GW: We are excited to come out and see you in California.  I hope the shows have a lot of high energy.
Rudy: Oh! They do! Energy, we got.
GW: For days! For miles!
Rudy: Absolutely, it's got to be one of the most high energy bands I have ever been in.
GW: Cool, well you all know what you are doing.  It's been awhile since started off when you are kinda fumbling in the dark.
Rudy: We know what we're doing and we love what we do!
Upcoming Tour Dates: 
Tue, Oct 2, 2018 The Tower Theatre   Fresno, CA
Th,   Oct 4, 2018   The Canyon Santa Clarita   Santa Clarita, CA
Fri,   Oct 5, 2018 The Golden Nugget  Las Vegas, NV
Sat,  Oct 6, 2018   The Canyon  Agoura Hills, CA
Sun, Oct 7, 2018    The Coach House San Juan Capistrano, CA
Sat,  Oct 20, 2018 Robinson Grand PAC Clarksburg, WV
Sun, Nov 11, 2018 Magic City Casino Amphitheater Miami, FL
Fri,   Nov 23, 2018 Boomtown Casino Hotel Reno, NV
Fri,   Nov 30, 2018 One World Theatre Austin, TX
Sat,  Dec 1, 2018 Arlington Music Hall Arlington, TX
Tue, Dec 11, 2018 Savannah Center The Villages, FL
Thu, Dec 13, 2018 The Maxwell C. King Center Melbourne, FL