The righteous funk train was full steam ahead when 2020 began.  Lettuce celebrated their Grammy nomination for Best Contemporary Instrumental Album for their album Elevate. They toured Europe while anticipating their big Stanley Hotel shows back home and releasing their new album Resonate. But then...
Resonate will be coming out 5/8/2020 but unfortunately, there will be no Stanly Hotel shows and their European tour was cut short.  Synonymous with a lot of sound from "just two horns," Grateful Web got a chance to catch up with Ryan Zoidis, the sax man from Lettuce.  
GW: Hi Ryan! Where are you hunkered down at?
RZ: I'm in Portland, ME where I live. I'm at my apartment and I just got groceries!
GW: Are you okay?
RZ: Yeah. I got all washed up. I think I got everything I needed. Yeah, I'm in a good spot. How about you?
GW: I am hunkered down at my house outside the Chicagoland area. I'm closer to Joliet, kind of in the sticks here. Grateful Web is based out of Boulder, CO but I live out here.
RZ: Oh wow! How is Chicago faring?
GW: Honestly, I would say pretty well.
RZ: That's good!
GW: Our Mayor, Lori Lightfoot is actually driving around in her car, hanging out of her window,  telling people to go inside. 
RZ: That is amazing.
GW: Yeah.  It's very Chicago. So in the spirit of the times, I have a fun question to start off with Ryan. If you were to design a postage stamp for the USPS in honor of COVID - 19, what would your postage stamp look like?
RZ: Sheesh. In honor of COVID -19? I don't know… 
GW: When you put it that way, I guess "in honor" doesn't sound very nice…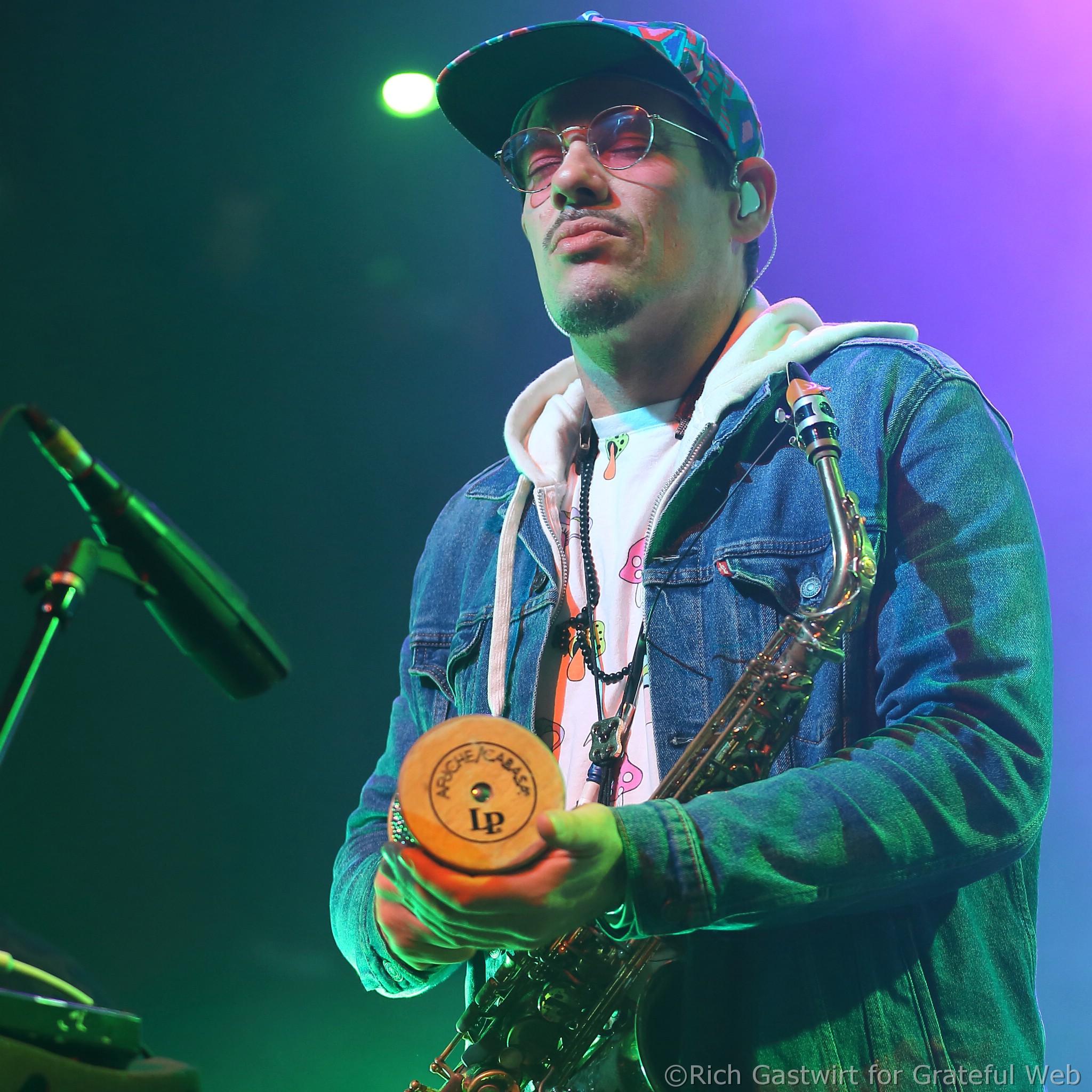 RZ: chuckles Yeah. I would, I wanna be honest but not self-absorbed or anything but I have always wanted to see a Lettuce head on a postage stamp. I don't know if one actually exists, it might. I can't think of any image I would want to see on a stamp that would remind me of COVID -19. I mean, although there are some positives that I don't necessarily want to share because it is not the same for everybody right now. 
GW: Well for sure, I can imagine being in Portland, ME, that is where my husband and I went for our honeymoon.  It would be nice to see the beaches empty and the solitude of it all. I love it up there!
RZ: Oh really? No way! It is great up here.  We have a lot of space and they're doing a great job of it up here too. Mot people are being respectful. Once you get out in the country, there is a lot of Trump-loving people out there, ya know? They're just country folks, going about their business. They're acting like it's not really going on. I just kind of witnessed that and… Woah. I drove by a bunch of grocery stores just to pick one that would be mellower. I drove out for 20 minutes.
GW: I totally feel ya there. I live in a rural area so the choices are Wal Mart or the grocery store. While I'd prefer to make one stop in these times, the Wal Mart is filled with people from all the surrounding communities so I kinda stick to the less filled grocery store and make do with what I get right now. I end up driving by both of em in anxiety trying to figure out the smarter choice. What looks good today? chuckles So who are you quaren-teamed with? 
RZ: My daughter is with me most of the time. Her mom picked her up yesterday so she will be with her mom for a couple of days then she'll be with me for the next 5 days. That has been great. She's been homeschooling and learning a lot of music with me. She is 9 years old so… It's been amazing. To be that involved in her everyday life with her school work and music. She plays the piano. She's been playing for a couple of years now.
GW: Music is therapy!
RZ: Yes! I am really thankful to have this one on one time with her. I have a different mindset right now because I don't know when we are going to be leaving again. Generally, when I'm home, I'm thinking about looking at the next time I'm leaving, trying to jam as much time in with her as I can. The mindset difference makes me a lot more available for her in a lot of different ways. I'm more settled in my house right now than I ever have been!
GW: I bet!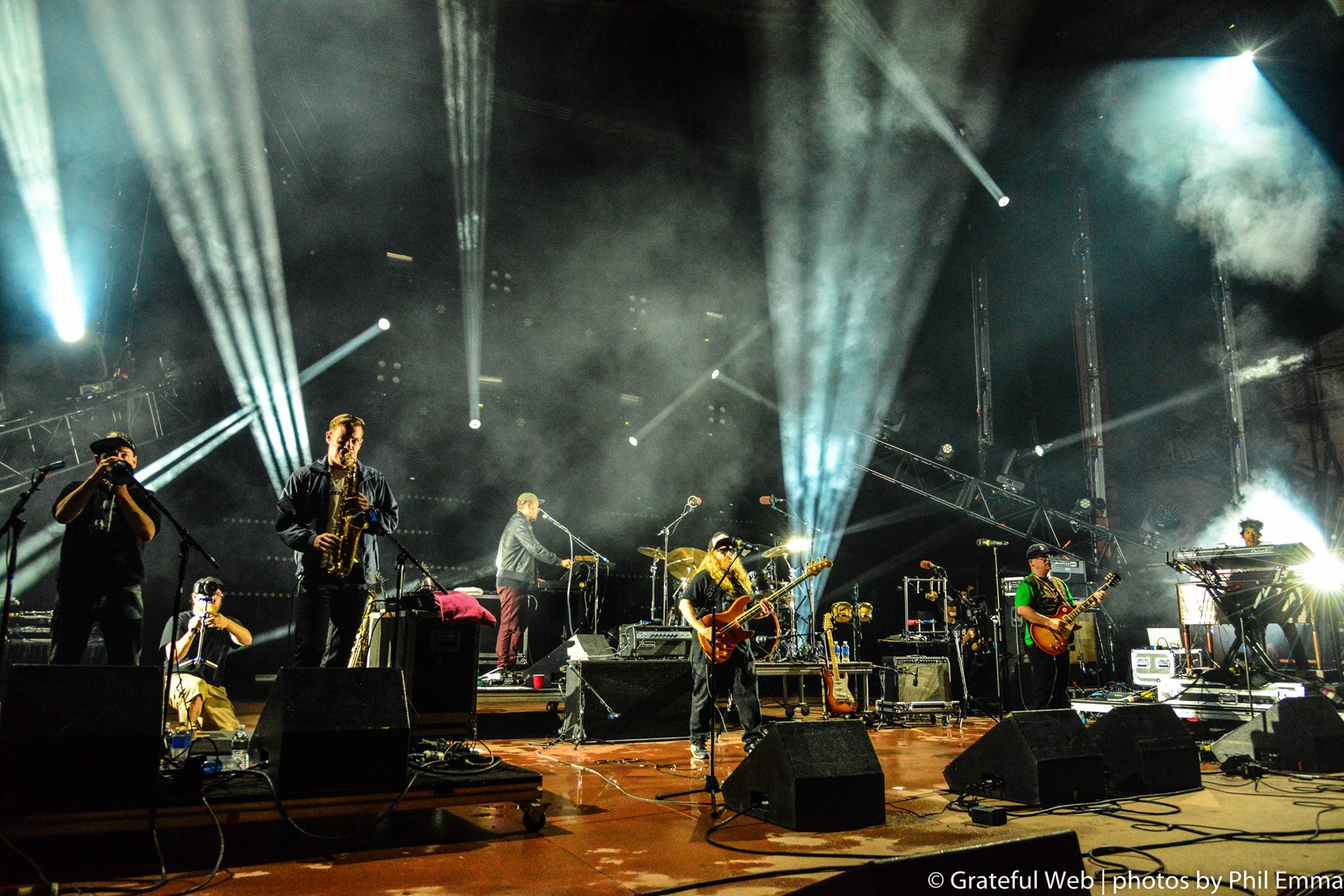 RZ: Usually I'm home for like two, three weeks and I try to do a couple of things, yeah, I got the dishes done and laundry n shit… then see ya later! chuckles  So now I'm organizing my records, setting up my studio, getting everything dialed in to be cozy here. I do get to get outside a lot, which is needed. It's a rainy wet snowstorm right now. Another reason to stay inside.
GW: Yeah, it's really really windy here today. I'm an extrovert so at least to go outside is nice.  I just miss the energy of my people so much right now. I hear what you're saying but...
RZ: Totally, same with me. But ya know, no planes in the sky, waaaay less traffic out on the road, it's just sooo. It feels pretty cool but also very eery. 
GW: So you started off this year celebrating your Grammy nod. Did you go to the ceremony? Did you bring your daughter?
RZ: Yes! We did! I brought my mom actually.
GW: Aaawwwww!!! That's even cuter!
RZ: My mom really wanted to go. I feel like, we didn't know what to expect. We knew it was going to be a long day. We were in the middle of the tour, so we went early. We finished a gig in Dallas, TX. We flew out at 6 am the next day. The Grammy Award Ceremony was that day. My mom met us there. Actually, most of us brought our folks. 
GW: If you still are lucky enough to have your folks, you have to! That's a once in a lifetime!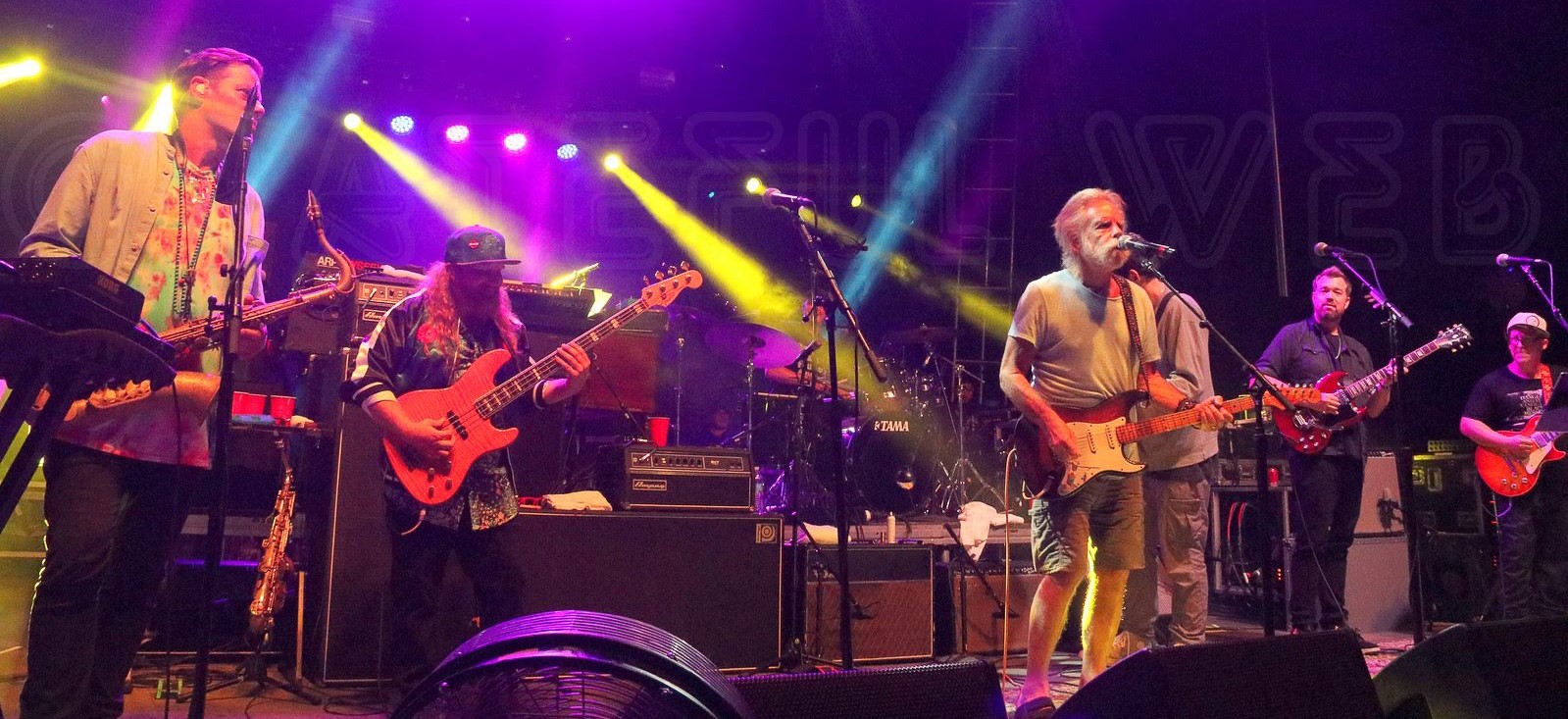 RZ: Exactly! So it was very special. It was a great day. 
GW: So I know the Stanley Hotel shows are canceled.  What was the last show you played before the #Shelterinplace orders came through? 
RZ: The last show we played was in Copenhagen, Denmark. Yep. We were in the middle of our Europe tour when shit really started hitting the fan with this thing. We had to cancel our Italy show in the middle of the tour because Italy went crazy wild with the virus while we're were over there. Then we finished the majority of the tour after that. We went through Spain, went through Germany, went through Austria. Since we didn't do Italy, we had a couple of days off in Prague and Vienna. Then we ended up in Copenhagen. The night we got to Copenhagen, they called and said no more events over 100 people or 50 people, something like that. It didn't go into effect until the next day but it really affected the show that night. 300-400 people had bought tickets for that night and only like half showed up. We could really feel it in the air for the first time so… 
GW: Only that few people out for a Lettuce show?!
RZ: Yeah! Yeah, and then we get off stage... It was our first real Europe tour so we were playing a lot of smaller rooms and shared bills, just to see these beautiful places. When we got off stage in Cophenhagen, it was an hour or two before Trump's first address about this thing. He was talking about shutting down travel from Europe. So we literally called our travel agent and just booked 11 new flights out of Copenhagen that day. We weren't supposed to fly for 4 more days after that. We had 2 more shows in the books.
GW: Oh my gawd
RZ: We got off stage, packed our stuff on the bus, and were on the plane four hours later. We were lucky to get out of there. Then, travel got more difficult in the week to follow, so that was crazy!
GW: You guys have gone through a lot of shit together, Obviously you wanted to be back with your families but also at that moment to be with your band…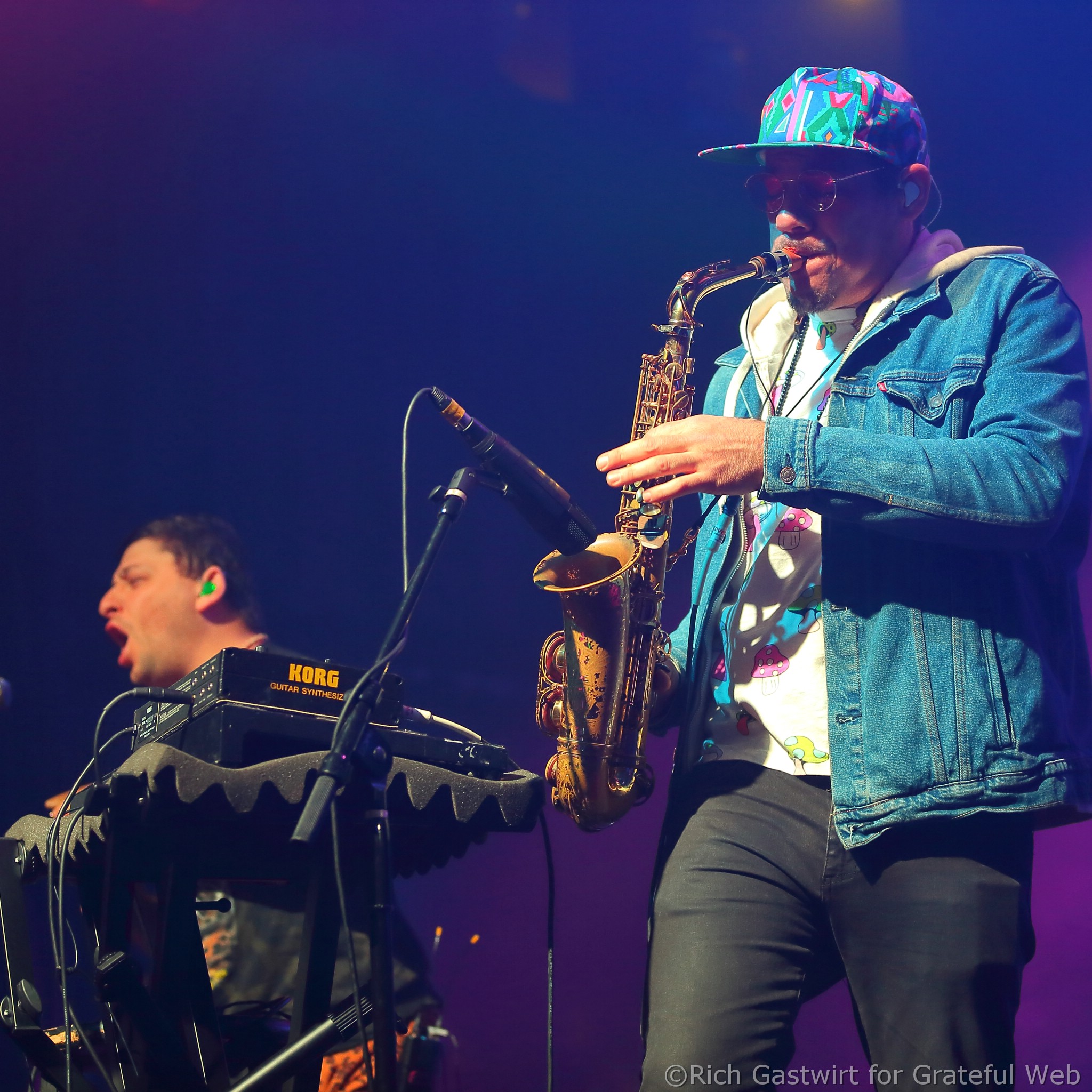 RZ: It was a crazy intense thing to experience together. Just another thing we got to go through together, so that was cool. I am glad we had each other. It just felt like a really big moment in history. There is a really deep stamp that this moment in time would… so many things to remember at this time. Besides stamps, hahaha
GW: Well yeah, everybody is going to experience this thing so differently. I think musicians are going to get hit hard. I've talked to a lot of musicians that report most of their income is gone but some are managing to survive with their recorded music income… I spoke to Andy Frasco this week. He says whats up
RZ: Cool!
GW: He is using this time to work on his editing skills and different processes.
RZ: Well yeah, he already has a good internet presence. He can do different things other than music that is related to the music world so that's cool.  We started teaching, offering lessons online (what?!?! Lessons from Lettuce?!?! That is a once in a lifetime opportunity right there!) There has been a really cool response to that. That feels good to be reminded of the things that were important for us to learn, which makes us who we are.  To communicate and share those lessons with other people is just like… It feels really good. It helps us musically too. It's a reminder of the fundamental things that are important to us about music and what we do individually on our instruments.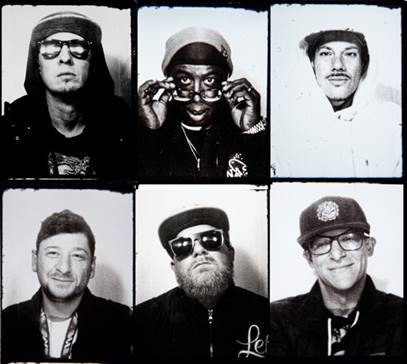 GW: Absolutely! I've always thought the beauty of Lettuce is collaboration. You are 25 years in, right?
RZ: Close to 30 now
GW: Yeah, Andy Frasco said yesterday that Lettuce studies funk, we just listen to funk. I mean you can hear the building blocks to what it sounds like as a party but you know it's much more than the emphatic spontaneity that it sounds like.
RZ: Yeah, there is a deep connection we have. We recognized it when we were really young, thankfully. We were like 15-16 years old when we got in a room together there was an instant spark and it was crazy. We all have similar stories about going home and thinking about how to get back to that place musically, that feeling.  There was a long span of time. We lived in the same dorm in college the summer after we met.  We all split college at different times and went on to gig. We were all doing different gigs, just hired guns, instrumentalists, and work on recording and production arrangement, got pop gigs and did all that kind of stuff. We did it. We did that for 10 years. We would do Lettuce gigs here n there for special occasions but we all missed that chemistry that we had. We realized that if we could make a living doing it that we should take the chance and try it. Now thankfully, here we are. We are making music that we love so dearly, constantly. We haven't stopped making music! Even though we're not able to play together in a room, we've still been sending each other tracks for each other to play on, compiling a lot of material. A lot of material is gonna come out of this. We're already on our third song. We put one video up of us playing our parts from our homes, separately and then edited it together. I think we are gonna keep doing those because the spontaneity in the songs is fun too.  Deitch will send drums to Jesus on bass and then Shmeeans will play guitar on it Nigel plays keys then the horns will get it. One horn player will have one idea, one will have another approach and then we sift it out later. That has been fun. I know we have all been super creative during this time.
GW: The video you are talking about, is that Checker Wrecker?  
RZ: No, the video is a youtube video that we just put out. It's got 6 boxes with us, the totally spontaneous first thing that came to mind playing and edited together
GW: I gotta check that out
RZ: Yeah, check that out
GW: Ah, I checked out Checker Wrecker this morning and that had the various angles of live footage and studio footage. I bet you guys have miles of footage you could be pouring over right now. It's awesome that there will be more new stuff too!
RZ: We've been recording our live shows better than ever lately too. We're thinking about releasing some of those in a high-quality format to people and we have some shows that we also have video of that are cool and recent. We have a ton of footage from Europe! We had a guy with us the whole time and he was amazing. His name is Jay Sansone, Human Being Media, you may know him. 
GW: Beautiful stuff, Human Being, yeah!
RZ: Yeah, that was cool.
GW: So to get back to you guys giving some lessons, I have a buddy of mine, he's my local Bleeding Gums Murphy. He plays in a ska band, a New Orleans brass band, a pop act with singer-songwriters, a real gun for hire guy. I asked him if he had any questions for you. His name is Ellis Wright, would you mind answering these? 
RZ: Nice!
GW: Great! He wants to know what your daily practice routine is.
RZ: Well to be honest, before this COVID -19 stuff hit, my practice routine was pretty sparse. I would come home, have a limited time at home and I wouldn't really get settled in enough to get into the practice routine. Single dad, keeping all that stuff together so… but since I've been home this time, I have been getting back into the swing of things with practicing. So I start with long tones, roll some low notes, and try to hold them as long as I can, to build up breath support and embouchure strength. Then I'll maybe play through some classical etudes, there is a book he may know about called, the Klosé 25 Daily Exercises for Saxophone. It's all constantly playing, barely breathing. It's really good to get the fingers rocking. It's really about training your body to be in sync with the horn. I'll do a bunch of that stuff and then I'll go on to learn the solo that I love. I put on a record like Maceo Parker or John Coltrane or Eddie Harris, any of those guys that I really like, and I'll pick a solo and really exercise my ears and calibrate my ears to stay sharp. I'll generally go from that into the studio where I'll plug in my effects rig. The effects rig that I use has a synthesizer so I'll plug that into my horn and make some music. That's pretty much been my daily routine. Then I'll sit down behind the kit and play some drums. Play through some jazz standards on piano, ya know, just constantly exposing myself to all the things I can musically. I feel like I was so distracted before this, going going going the whole time, so I love being able to focus.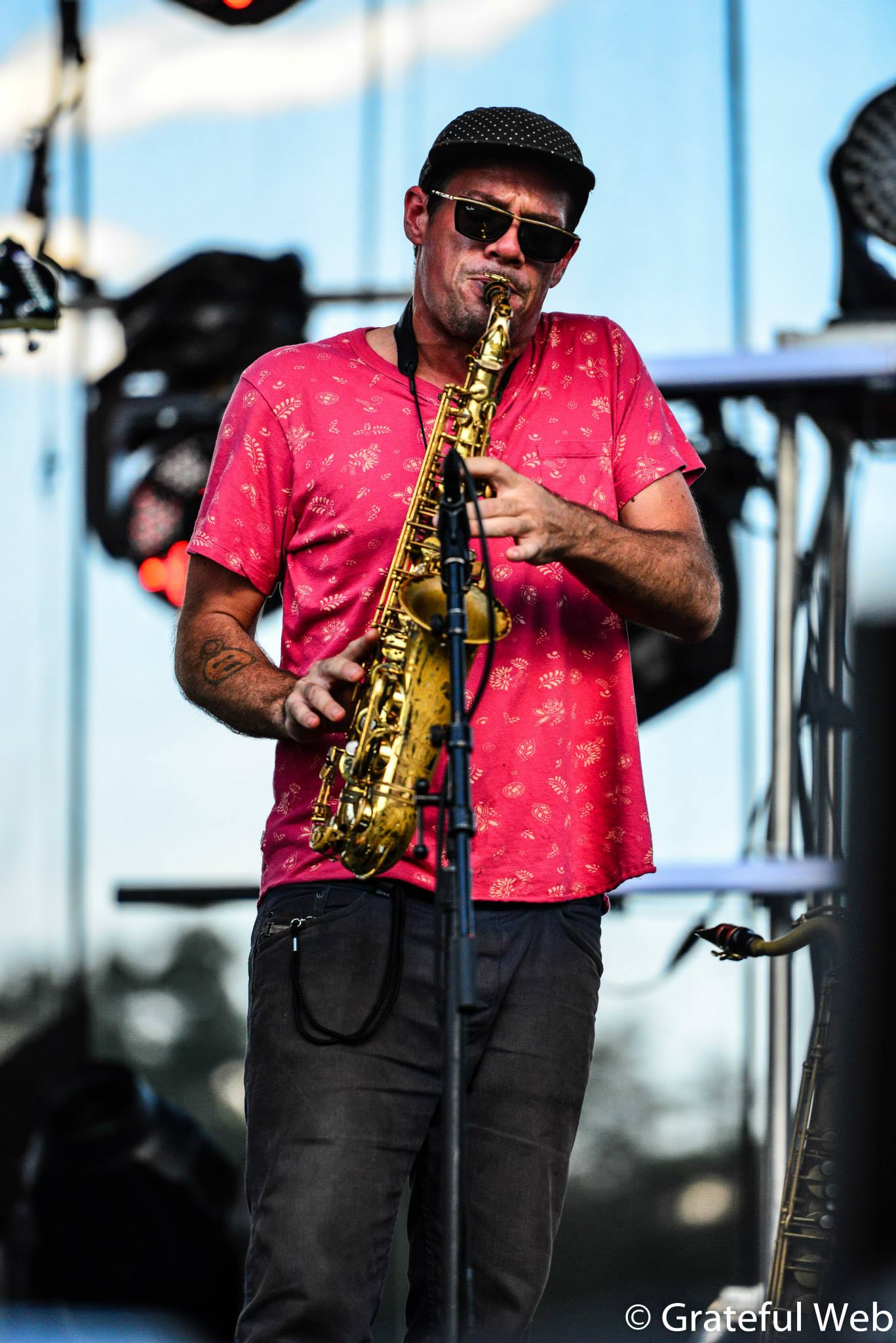 GW: That was his other question was what is your on the road gear that you bring with? Which saxes, mics, pedals? I've seen you talk about the pick up that goes onto your reed, that is so interesting!
RZ: It's a pick up that I figured out works. There are a bunch of different ways to do it so yeah, that comes on the road with me. The other thing is called a Korg X911, it's an analog synthesizer that plugs into that pickup, that is where my other sound is created. So I have my saxophone and this whole other box of textures and octaves and good sounds. It's also very organic. The way that the pickup works is that it tracks, it carries every nuance of the instrument, the vibrato, intonation can be a little funky in saxophone. It sounds different than if you were hearing a synth played by a keyboard. Every note is perfectly in tune, so yeah! I'm digging into that. On the road, I bring my alto and my tenor and my pedalboard. My pedalboard is pretty big, it's in a pelican - full size - pelican case. Then I have 2 saxes in a roller suitcase and then some clothes. I have to check my pedals and my suitcase but I bring my saxes with me on the plane. That's how I roll
GW: Can't let those instruments out of your sight, amiright?!
RZ: Yeah, I can't be checking those. I have my original horn.  I could go on and on about my gear. 
GW: Your baby!
RZ: Yeah my first horn that my Grandmother took me to the store and got me in shoot, 1990? 1991? That horn has treated me great. That thing is a workhorse. Then I got the tenor in Japan that I bring with me everywhere, it treated me well too.
GW: Yes! I had asked Ellis how he got started and he said when he was in the Navy, his father bought him his first horn. He fell in love with it and that was it! There is something special about when a relative gives you a tool like that, too. I love that. That is sweet.  I want to talk about Resonate and then I'll let you go. This whole album, I can hear words inside the sounds, and to come off Elevate, this album again kills the instrumental game. Good Morning Mr. Shmink? Mr. Dynamite? Are these real people? Who are these people? Tell me the stories about these songs.
RZ: Yeah, they are! So, Mr. Shmink, Adam Smirnoff goes by Shmeeans, is our guitar player so Shmink is another level of nickname for him. That song is super high energy fast funk. It's paying homage to how Shmeeans wakes up in the morning full of energy and ready to go, ready to talk, ready to hang out. He is ready to do whatever, right away. He wakes up early so that is why we named that. 
GW: Awesome
RZ: Then Mr. Dynamite is an improvised jam that happened during the sessions of Elevate. We went into the studio to record Elevate and we ended up recording like 3 records, basically.
GW: Ha! Wow!
RZ: A lot of the music on Resonate and the next release will be from that session. We have a lot of really cool stuff. With Resonate, we cut Checker Wrecker, Silence is Golden, and NDUGU at another session. At the same studio that we cut everything else at, to bolster the record, we were on the road a lot so we were writing a lot and put some stuff together. We cut those, we had Big Tony (Fisher of Trouble Funk) and (Tyrone) "Jungle Boogie" (Williams of Rare Essence)  do Checker Wrecker which came out great. Mr. Dynamite was an improvised groove that happened during the Elevate sessions. It was like a 15-minute jam, really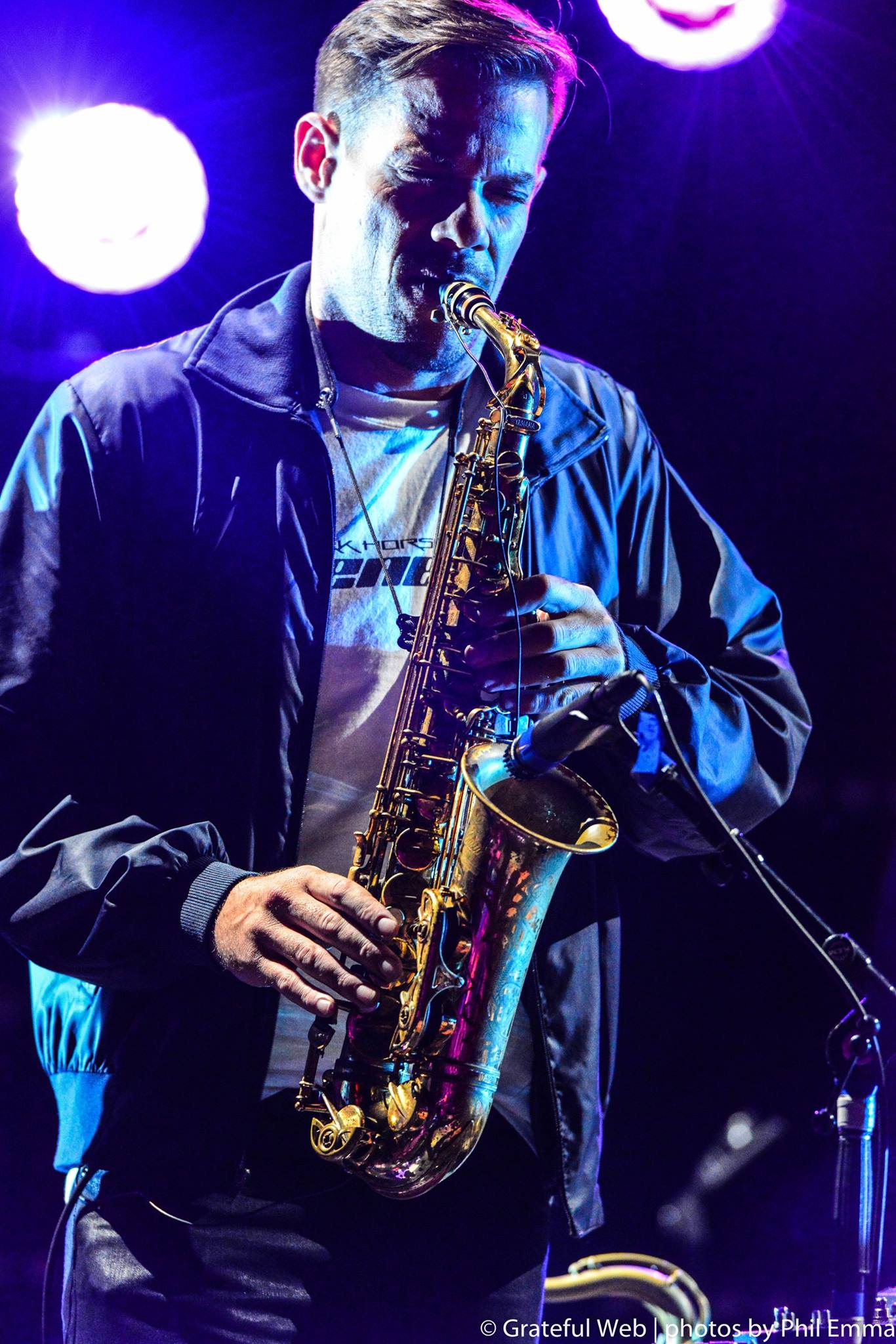 GW: That is the pinnacle! That is the one that touches outer space. You're building building building till this track Mr. Dynamite on Resonate. Not that there was any release after that, but that… that was a pinnacle.
RZ: Cool, thanks. I appreciate that.  That came out great and it captures who we are right now, I think. Mr. Dynamite is one of James Brown's nicknames.
GW: Ahhh yes!
RZ: That's the groove that captures some of the JB energy like that off of Monorail or, ya know, that stuff. He is a huge influence on us. James Brown, Fred Wesley, Maceo, Bootsy, Clyde n Jeff, all those guys are huge influences on us so that is why we named it Mr. Dynamite
GW: I love it! I love this album, it sounds more American - the release of Checker Wrecker, the homage to Go-Go music of Washington DC, It sounds more like the America I want to hear than what it sounds like these days… I am loving it!
RZ: Thank you! That is a great compliment, thank you!
GW: I'd love to say I'll see you out on the road, but I will, eventually…
RZ: Yeah if not on the road, maybe I'll see you on the internet
GW: Yes, surfing the world wide web. Awesome, take care