From humble beginnings growing up in Washington, D.C. to touring the world and spreading her inspirational message through her introspective Lyrics, Assata Perkins has built her career by looking deep into herself and turning her own vulnerability into art as Sa-Roc. Her recent album, The Sharecropper's Daughter, was no exception as it took listeners on a journey of the past influencing the present while reflecting her life experiences authentically and without obscuring her own truth.
Grateful Web had an opportunity to speak with Sa-Roc after this year's Cali Roots festival to talk with them about her admiration for the reggae community, actions she is taking to make our world a better place, and the shows she is looking forward to performing in the near future.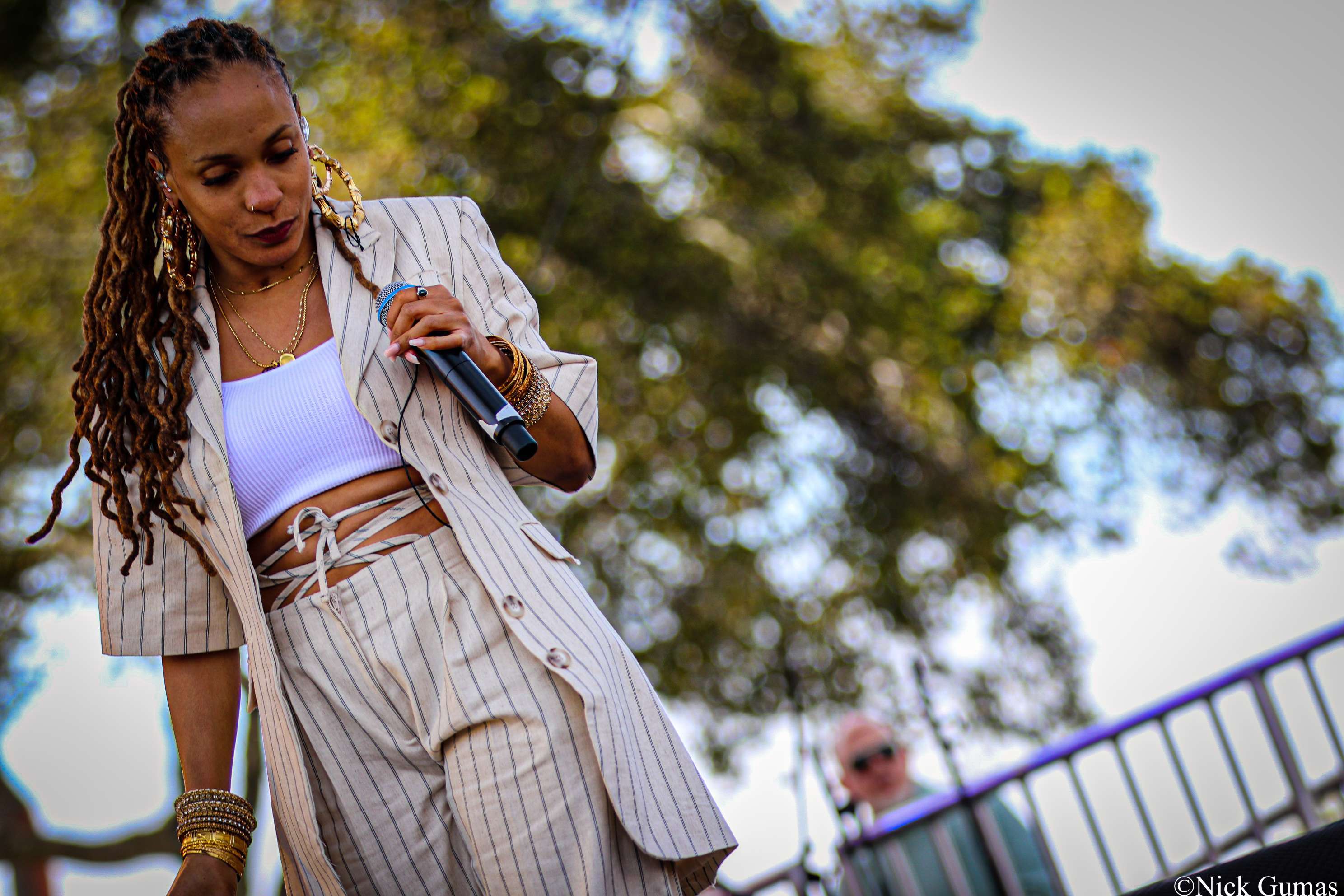 GW: Why do you think rap and hip hop played so well to reggae fans at Cali Roots this year? What was that experience like playing that show in Monterey to a group of mostly reggae fans?
Sa-Roc: Rap and reggae, especially dub and dancehall, have always played well together. A lot of hiphop in the 80s and early 90s fused sounds, riddims, and chanting styles from reggae into the music, partly because so many early hip hop artists in NY had a Caribbean background and also because the heavy bass lines of reggae just meld so seamlessly with the hard drums of Hip Hop music.
It was really dope playing at the Cali Roots reggae festival. I think the positive, feel-good vibes that we know and love reggae for are definitely present in my music as well. So I think I was just a good fit. I feel like everyone there was ready to let the weight of the world go and just be present in a space of joy. And I loved taking part in creating that atmosphere. 
GW: I don't think any rational person could argue we're just coming out of the two worst years in modern music history. Walk us through what the pandemic was like for you. The first couple of weeks, the uncertainty throughout, how you stayed productive, whatever you feel comfortable sharing.
SR: It was definitely a rough time for me at first because everything abruptly stopped. I was scheduled to tour Europe the week everything shut down, and I didn't realize how intricately my sense of purpose and well-being was tied into performing until I wasn't doing it anymore. The sense of fear and uncertainty that everyone felt was very present for me and it took me about a month to re-center and reconnect with myself. That took a lot of writing and meditation. After a while, I began getting offers to do online performances and interviews and that helped me to stay productive and engaged with the global music community.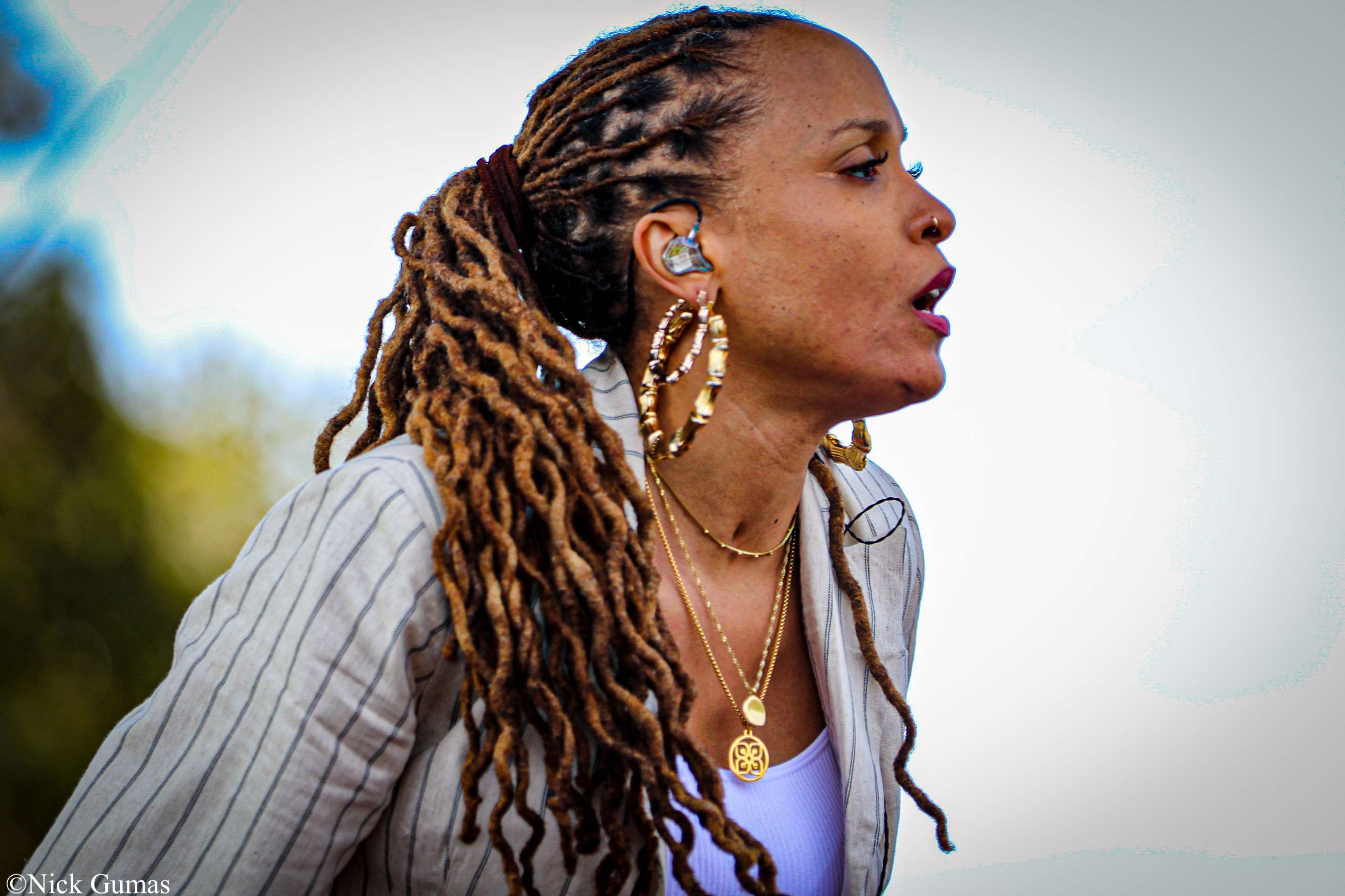 GW: How do you think the pandemic changed music?
SR: I feel like there were a lot more artists speaking from the heart space, as many of us were processing our emotional journeys through the music. There was seemingly no place else to go but vulnerability since we were forced to confront ourselves outside of our artist persona and be at peace with what we found. And the outcome of that personal confrontation was often reflected in the music coming out during that time. 
I also think a lot of artists became super innovative in the ways that they presented their music in the virtual world, and that was really inspiring to me creatively.
GW: What was the first show you played after the lockdowns? What was that feeling like?
SR: I honestly can't remember the show, just the feeling.  It was sheer FREEDOM. The ability to move, emote, revel,  and connect with the audience over music—my primary vehicle for healing, was joyful and emotionally liberating.
GW: Any charities and/or activist groups you are working with right now you would like to mention?
SR: I just joined the artist roster of an organization called IMAN that partners with artists to create programming and workshops to engage with communities on a deeper level in order to drive justice initiatives and enact social change. They do really amazing work around prison reform and healthcare underserved in communities. I've worked with them off and on throughout the years and I'm proud to have officially joined the artist roster.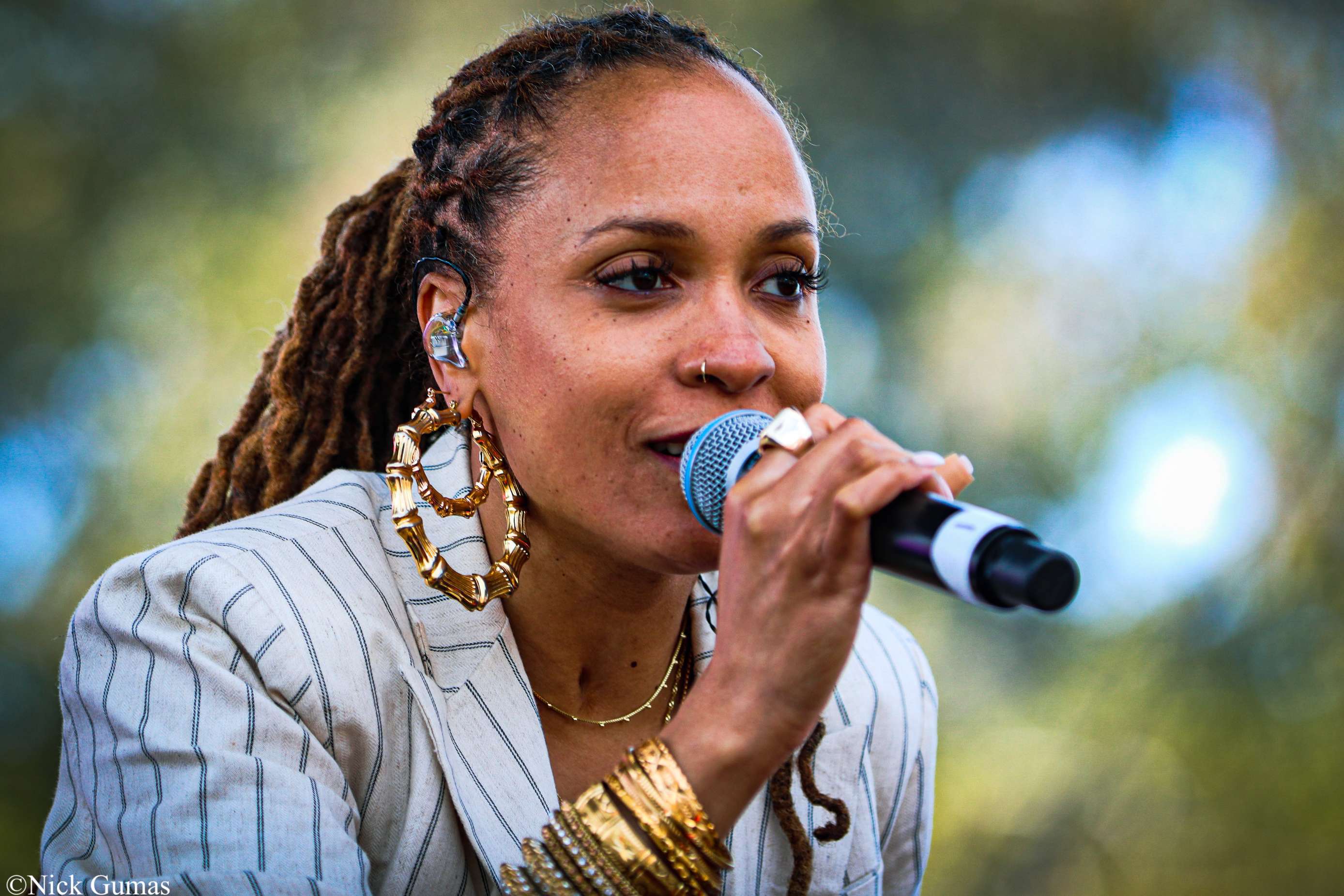 GW: What are you reading right now?
SR: I'm actually re-reading The Alchemist by Paulo Coelho.
GW: What's next for Sa-Roc?
SR: I'm about to hunker down and finish my album. I have a little break in between shows after this weekend and I'll be in pure creative mode. It's go time.  I'm usually so inspired after shows because I can get a sense for what the audience responds to and what they're most engaged with. 
GW: What can your fans expect at your upcoming Chicago show at City Winery?
SR: Energy! Definitely lots of energy but also a lot of creative interpretations of The Sharecropper' Daughter album and just really a heart-to-heart connection with the people there. Because it's a sit-down experience, it allows the interaction to be a lot more intimate and personal. But there'll be plenty of that fire that my supporters know me for!