Touring behind the November release of "Set in Stone," Stick Figure's sixth album since 2007, Scott Woodruff and his band are hitting their stride. Fresh off of support roles on nationwide tours, the reggae foursome is on a cross-country jaunt in command of their own destiny from now to May. Headlining clubs from coast to coast, Kevin Bong (keys), Tommy Suliman (bass) and Kevin Offitzer (drums) have joined Scott in the solidified lineup that's growing on the fly. With Cocoa the Tour Dog along for the ride, Stick Figure is captivating audiences with their reggae blend, and are making three stops in Colorado before heading west. Tonight they take the stage at The Black Sheep in Colorado Springs, tomorrow at The Aggie in Fort Collins, and Friday night in Denver at The Gothic. Scott took time out of his day off to chat about the long ride he's endured to this point, and how all the hard work is finally paying off with their newest release and headlining tour that has him making the music, he loves with the friends he holds closest.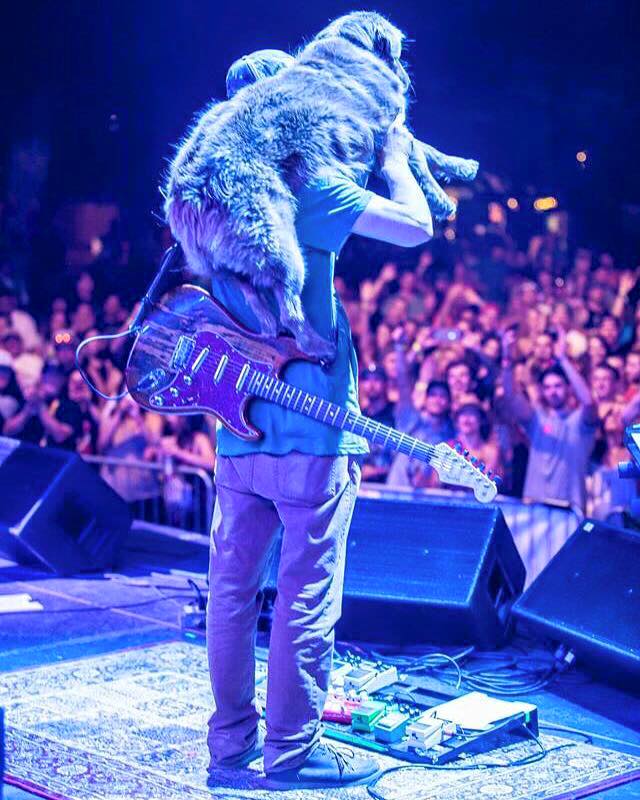 GW: Hey Scott, this is John Schumm with the Grateful Web. Thanks for taking the time to chat.
Scott Woodruff: Thanks for having me.
GW: I know you guys are down in Colorado Springs for the first of three Colorado shows, but how've you been since that Fall Tour with Slightly Stoopid?
SW: We've been good. We released our last album, "Set in Stone," November thirteenth. That was actually the last day of that tour at the Norva. Where was that, Virginia Beach?
GW: Norfolk, Virginia.
SW: Norfolk! That's right. Then we had a couple of months off, and we started rehearsing all the new songs for the "Set in Stone" Tour. We've been on the road about two weeks now, and it's been fun.
GW: You guys are getting into a busy schedule with the headlining tour. It seems like you're touring from now in Colorado, off and on, into May. Colorado, especially Denver, seems to absorb all types of music as their own, with reggae no exception. You guys are doing three shows here with Colorado Springs, Fort Collins, and Denver. With three shows in one state, is there something you look forward to in coming to Colorado more than other stops?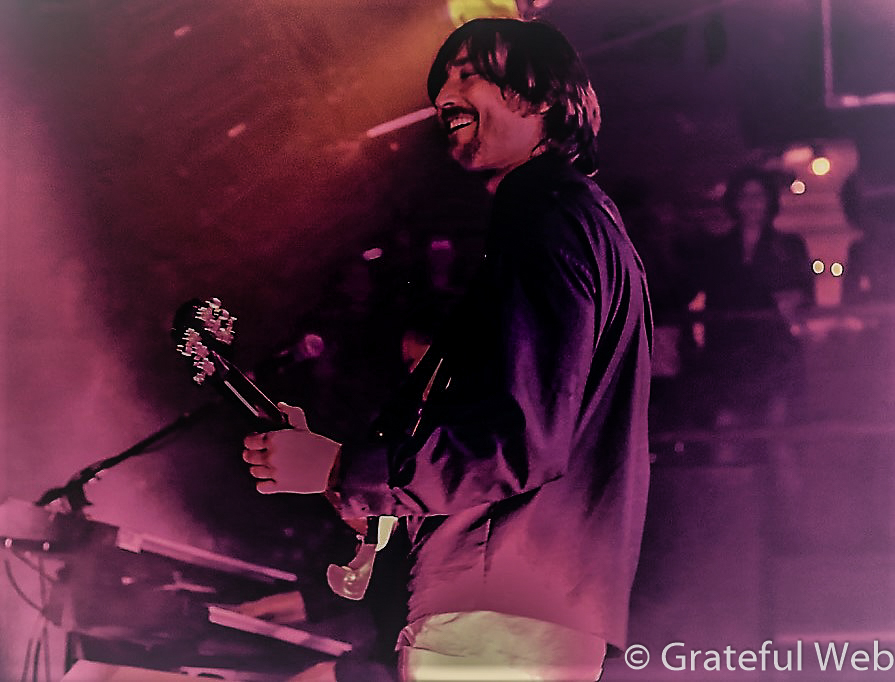 SW: It's for sure one of the most beautiful states in the country. Whether it's the summer or winter, we always love coming here. When we're playing shows here, it's primarily the crowds. I feel like Colorado just has a love for reggae music in general. Unlike this tour, we typically come through and plan it to have two days off to go snowboarding. We're all big into skiing and snowboarding, but it doesn't seem like it's going to work this time around because we're heading out to Salt Lake City after the Colorado shows. But yeah, we're all about being outdoors and being in nature, and Colorado is one of the best spots for that.
GW: I hear that. Have you guys played The Gothic in Denver before?
SW: Yeah, we played there two years ago on the Winter Tour with The Expendables. We opened up for them. But that was the only time we played The Gothic.
GW: Who's opening for you this go round?
SW: Katastro is the first band of three. They're out of Arizona and more of a rock band, but it's awesome because it breaks up the night a little bit. And then Fortunate Youth from LA, and they're more roots music.
GW: That's a cool lineup. I don't know how long you guys can stick around, but there's a Moe's BBQ down the street from there with a bowling alley that's open late. So keep that in mind, it's right down the street from The Gothic
Anyway, you released "Set in Stone," the newest album you mentioned, in November. Going back to your first album, 2007's "The Sound of My Addiction" was followed by a few others that you played all of the instruments on. Did you tour as a one-man band during those years?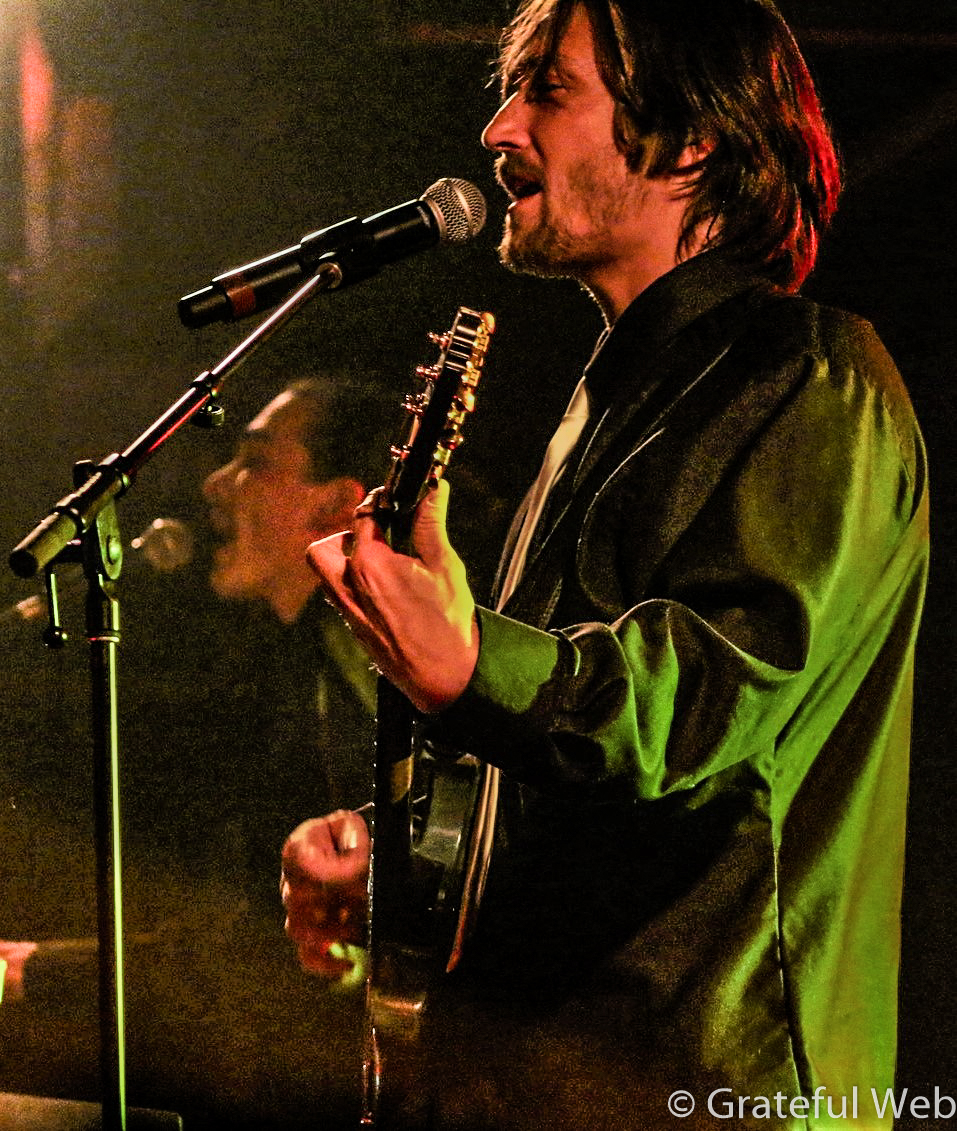 SW: No, I never really toured. There were a few shows here and there with friends leading up to 2012, but no. I just started producing as a hobby, and I did it for fun in high school, and that's where "The Sound of My Addiction" came about, and through college, I just had a little spot in my apartment and always recorded. Eventually, it turned from a hobby into a full-time thing. And in 2012 after I put out "Burial Ground," which is the fifth album, we kept getting cool offers for tours and stuff. Up until then, it wasn't something that I was that eager to do. I thought maybe someday, but once 2012 came we got an offer to do a tour with The Green, and I figured yeah, let's try it, I'll get a band together and see what happens. It was real quick, about two weeks. We met Kev, our drummer, and asked if he wanted to do this one-time thing and we just started jamming and went out on our first tour and have been doing it ever since.
GW: So how did K-Bong, Kevin, and Tommy come together with you, how did you assemble them?
SW: I met them all in California. K-Bong I met in San Diego right when I moved there back in 2009, I think. We did a couple of local shows here and there, local San Diego bars, and he would play keyboards. When he joined the band, I had put out an ad saying I was looking for a keyboard player, and I said beginners welcome, and he was taking piano lessons at his local college. He didn't really even know how to play, but we just started jammed around a bit, and he just picked it up as he went (laughter).
GW: You would never think that, watching and listening to the show.
SW: (laughter) I know, and if I had never said beginners welcome, he may have never hit me back or anything. Everyone that's joined the band has kind of been there. When we did our first tour, it was the beginning of summer, and it left at the end of summer. So Tommy, the bass player, and I had always played guitar together, but he had never played the bass guitar, ever. So I said 'dude, you should buy a bass and learn the bass, and we'll go out on tour, it'll be fun.' He just started practicing every day all summer, and that's how he learned to play bass, and he sounds awesome. And I met Kev, I forget how I met Kev, our drummer, but eventually, everything just worked out perfectly. Now we have a new guy, a fifth member who's a multi-instrumentalist. He plays bongos, percussion, and guitar, and all the keyboard parts I used to do as well. And he does vocals. He definitely helps fill out the sound. His name is Johnny Cosmic.
GW: Johnny Cosmic?
SW: Yeah, that's his stage name. We just call him Cosmic (laughter)
GW: When you got the guys together for the touring lineup, as far as "Set in Stone" goes, did you continue writing and plying all of the music, or did that have the guys on it as well?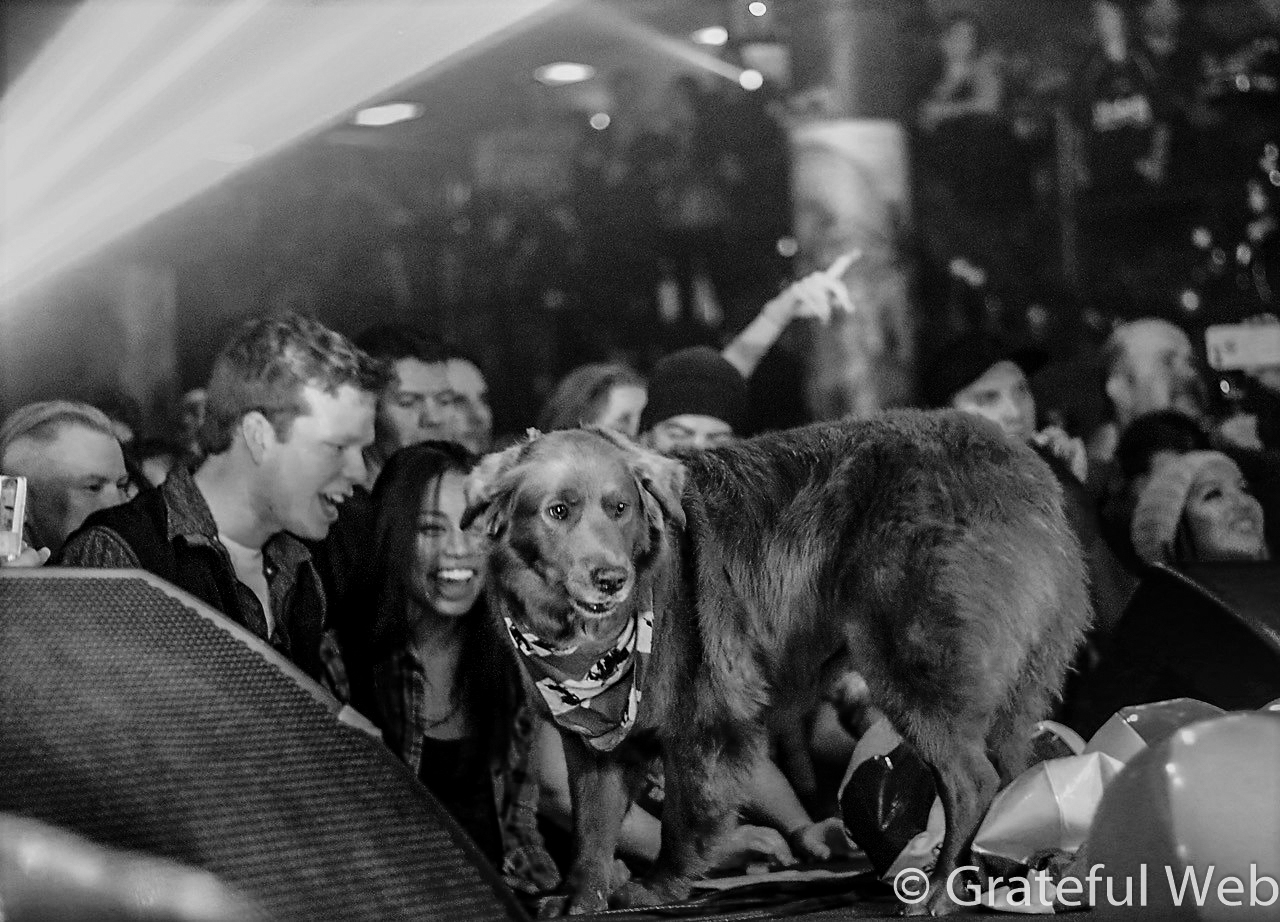 SW: That one is the same as all the others; I did all the music and recording and production and all that. Most of the music is recorded when we're off tour. So we'll go on tour for three months, and we'll have two months off, and during those months off I'm just recording all the time. Every day I take it like it's a day job, and I record music. It doesn't feel like a job because it's what I love to do. So I try to spend a lot of what's considered time off writing music, and that's when I usually get most of the work done. So it was over the course of the past three years since we've been touring, during our time off, that I recorded the album. For me, it's just easier that way. I can get it exactly how I want it, and there's no going back and forth or anything. The end result is exactly how I envisioned it.
GW: And how would you say that changes from the album to the live setting, where you have the guys with you? Would you say they emulate what you've done on the album, or do they have the freedom to expand a little bit?
SW: We definitely simulate. We try to play it pretty close to the album because typically that's what people want to hear. They want to hear what they know. But everyone throws their own spin on it, you know, nobody is ever going to play it exactly like I play it. Kev is a very versatile drummer, so he can do all sorts of stuff that I can't. So he throws his spin on it, and for the most part, I just let the guys do their thing, and it feels good.
GW: Having been with the band for a while and knowing each other so well, when you're writing songs are you ever thinking about how it would sound with the band on stage?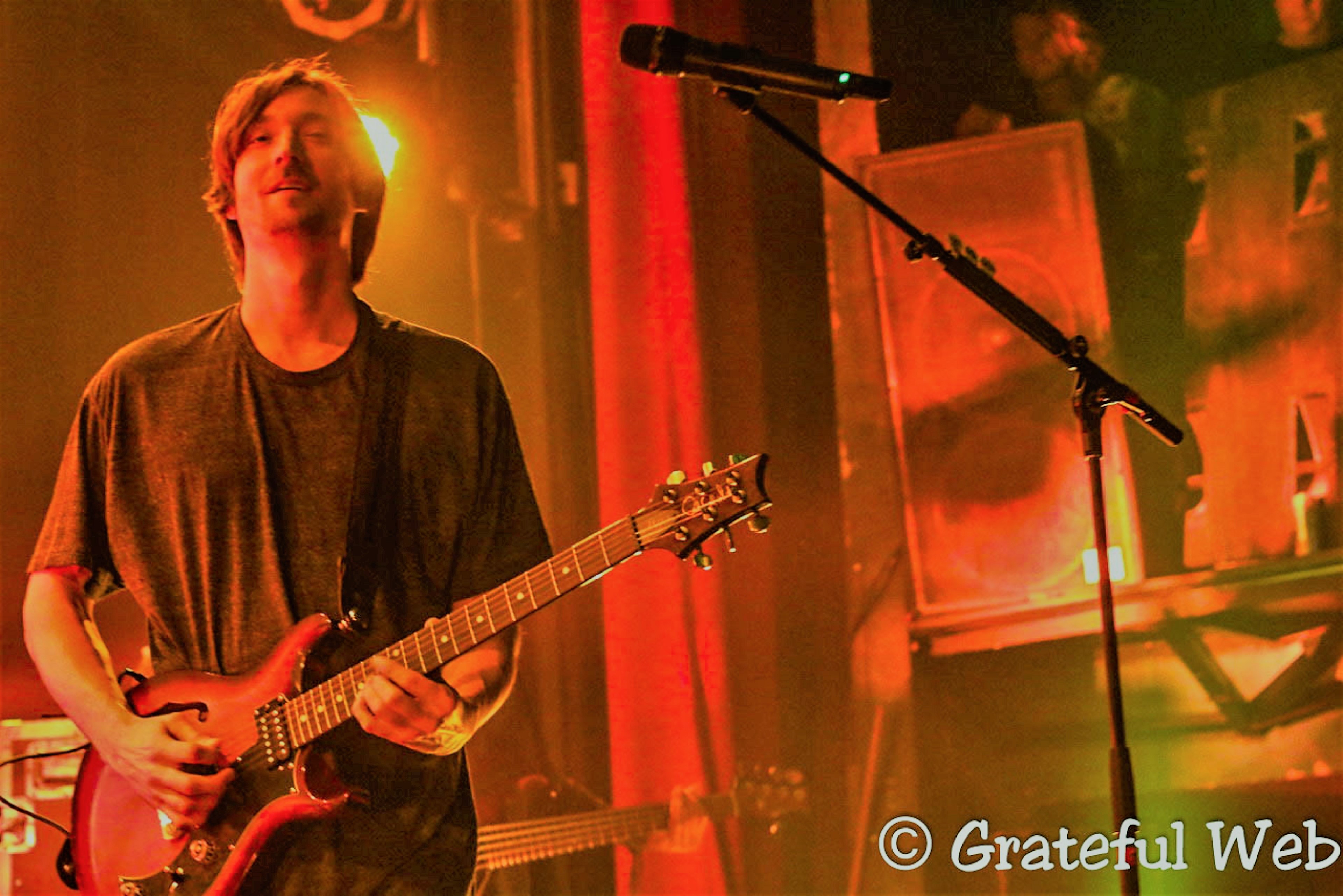 SW: Yeah, well, before I would have all of these different parts, and there would have to be three or four keyboard players onstage. But this is the first album where I've put in energy knowing this song is eventually going to be played live. And I really thought about it differently, and that's the first time I've ever done that, just in the past couple of years. Which made for some cool tracks, some cool parts.
GW: I would definitely say that you see growth on this album if you go back and listen to some of your earlier albums. And I'm sure that's translating directly to the stage out on the headlining tour. How has the reception been on tour so far?
SW: It's been incredible. We've never done a tour where we've heard crowds singing like this. All the shows in California were sold out, and we weren't expecting the success we're having on this tour. So it feels like all the hard work is paying off.
GW: Great to hear. Touring is so essential in an industry where relevance in record sales continues to dwindle. You said you hadn't really toured until 2012, but since then what do you enjoy most about hitting the road with your bandmates, crew, and Cocoa the Tour Dog?
SW: Just being able to see all the new places. We've all become such good friends over the last couple of years, so it's really just traveling around the country with your best friends, and every day is a new spot I'm getting to play music, which is what I love the most. And like you said I've got Cocoa the Tour Dog, and she comes everywhere; she loves to travel. We're just so blessed and honored to be able to do what we love to do.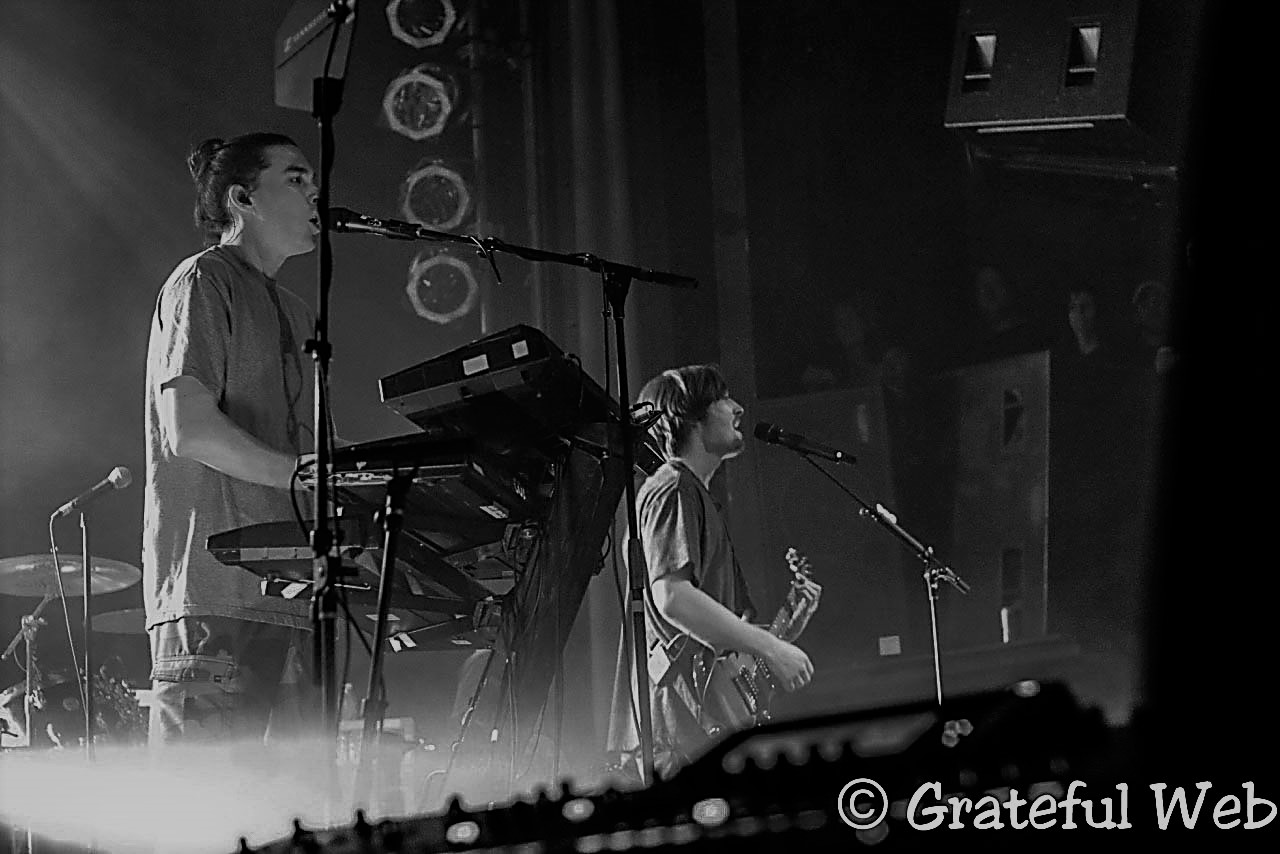 GW: You guys have been on tour in a support role, and now you're headlining your own shows. Let's say a band that's opening for you asks if you have any advice for them. Anything you would impart to them at this point?
SW: I would tell them to just keep doing it. We probably could have started headlining years ago, but we did get on some great support tours that put us in front of these big audiences. Over the last three years, we've done so many of those, and so many people got to hear us live, and they weren't even necessarily going to the show for us. They were there for a band like Slightly Stoopid or Rebelution, then got to hear us, and if they like it, they become a fan of ours. So you know, support tours are huge, but it really comes down to having a good product. That's what people come to your shows for. If they love the songs and love the music, they're going to want to see it live, and I think that's one of the most important things.
GW: Well surely fans and newcomers alike are excited for that product to be on display at The Gothic on Friday. I don't want to jump too far ahead seeing how the tour is so long and you just released the new album, but what do you see happening this summer and beyond?
SW: We're not sure. We don't actually have any tours locked in. There's been talks here and there, but we do have a lot of festivals lined up, so it might be a summer full of festivals every weekend, which is always fun. Then we're going to try and get over to Europe next fall. That's the plan, and we'll see what happens.
GW: That's awesome. This is clearly an exciting time for Stick Figure as you continue to carve out your name and sound with shows around the country. Thanks so much for joining me, Scott, and is there anything else you'd like to add?
SW: Just looking forward to seeing you in Denver on Friday, it's going to be a fun one!
GW: It's going to be a blast. Take care and thanks again.
Stick Figure plays The Black Sheep in Colorado Springs Wednesday, The Aggie in Fort Collins Thursday, and The Gothic Theater in Englewood/Denver Friday Night.