Dead Floyd is a four-piece band based out of Fort Collins Colorado. They formed in 2009 and have been delighting audiences everywhere they perform. They have very successfully combined the music of the Grateful Dead and Pink Floyd into a sound and light extravaganza. The highly talented and diverse musicianship in this band enables them to not only perform the music as it was, but to also carry it beyond their predecessors in new and modern directions. Dead Floyd take you on an unpredictable journey back in time with a freshness and exploratory creativity in each number they play. The element of set list surprise the vast amount of music at their fingertips and out right ability to deliver has set this band apart in the tribute band genre. The devoted fan following inspires them to carry on with love and respect for the music they so beautifully interpret. Dead Floyd allows us all to enjoy the timeless legacy of two of the greatest stories ever told.  Grateful Web recently had a chance to speak to Dead Floyd drummer, Stu Crair.
GW: Hi Stu, Thank you for taking the time to chat today! I want to begin by talking a bit about the nine date tour that starts tomorrow at Cactus Jack's in Evergreen Colorado?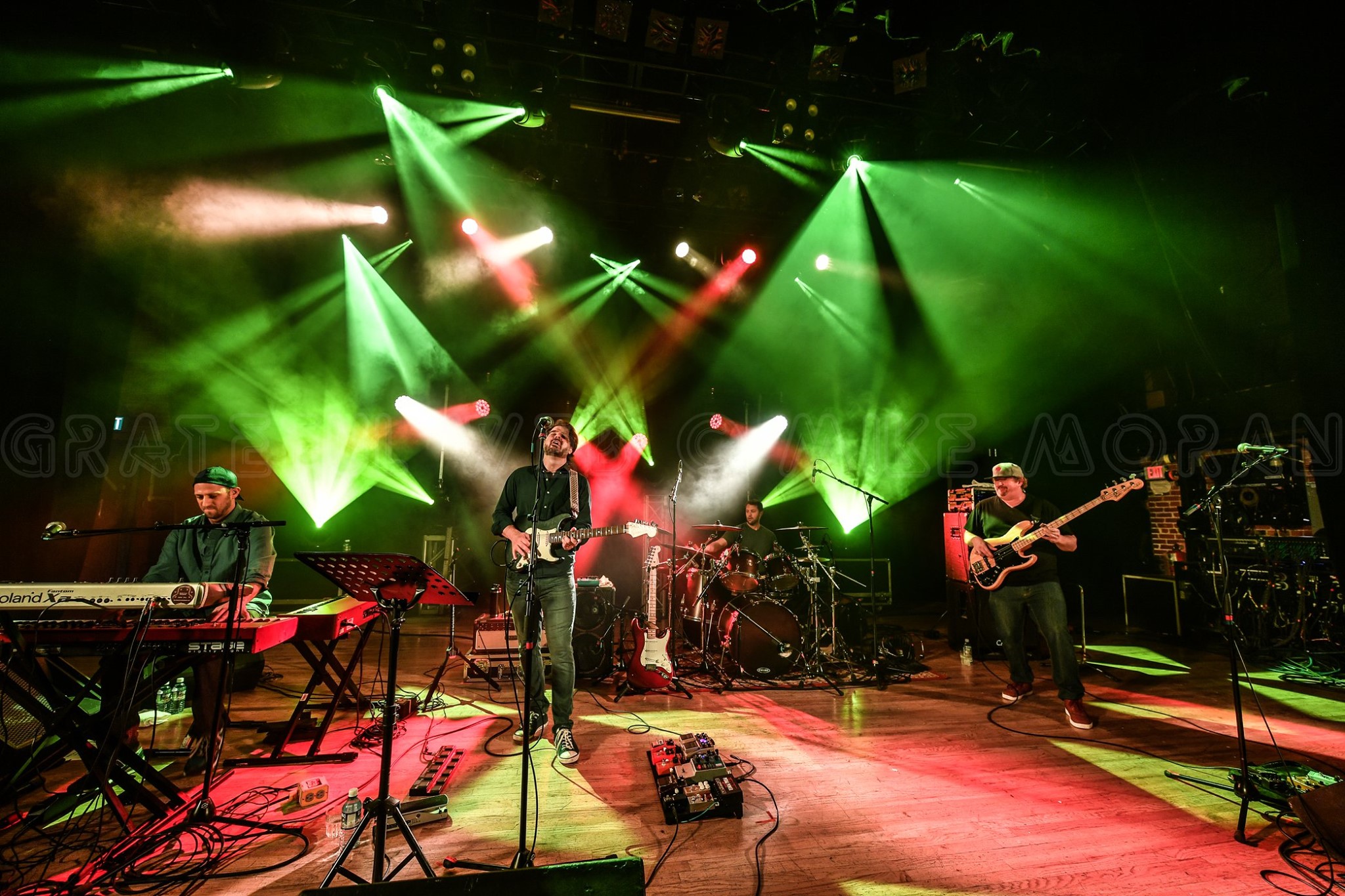 STU: Yes, the tour is called Shine On Your Crazy Fingers Tour. We are performing in some cities that we have never played before and revisiting some that we have. Including some of our favorite venues in Colorado - the Aggie Theatre in Fort Collins, Frozen Dead Guy Festival in Nederland and two dates in Steamboat. We are trying to be really strategic about where we go, this tour is the most encompassing tour we have done. we are heading back to Chicago, Utah and Indy for the first time. So we are excited about playing new cities and engaging with new audiences.
GW: How did Dead Floyd begin as a band and how did you come up with the concept of combining the Grateful Dead & Pink Floyd together for your live show?
STU: Charlie Humphreys, our guitar player/vocalist, and myself were in another funk/jazz band called The Grip. That band was slowing down and we were looking for a different project. What is now Dead Floyd was supposed to be a one night only engagement with the help of friends Matthew Goldberg and Josh Miller. My idea was to play a 'Monsters of Classic Rock' style show, do some heavy jamming, add in a little of the funk, and, in the end, play these songs closer to a funk/jazz style instead of like a cover band.  It turned out that Charlie knew an incredible amount of Grateful Dead tunes and Josh knew just as many Pink Floyd tunes, so we kept it simple and whittled it down to the two bands.  The concept was very well received, and it continues today the same way as it did in 2009 when we formed the band.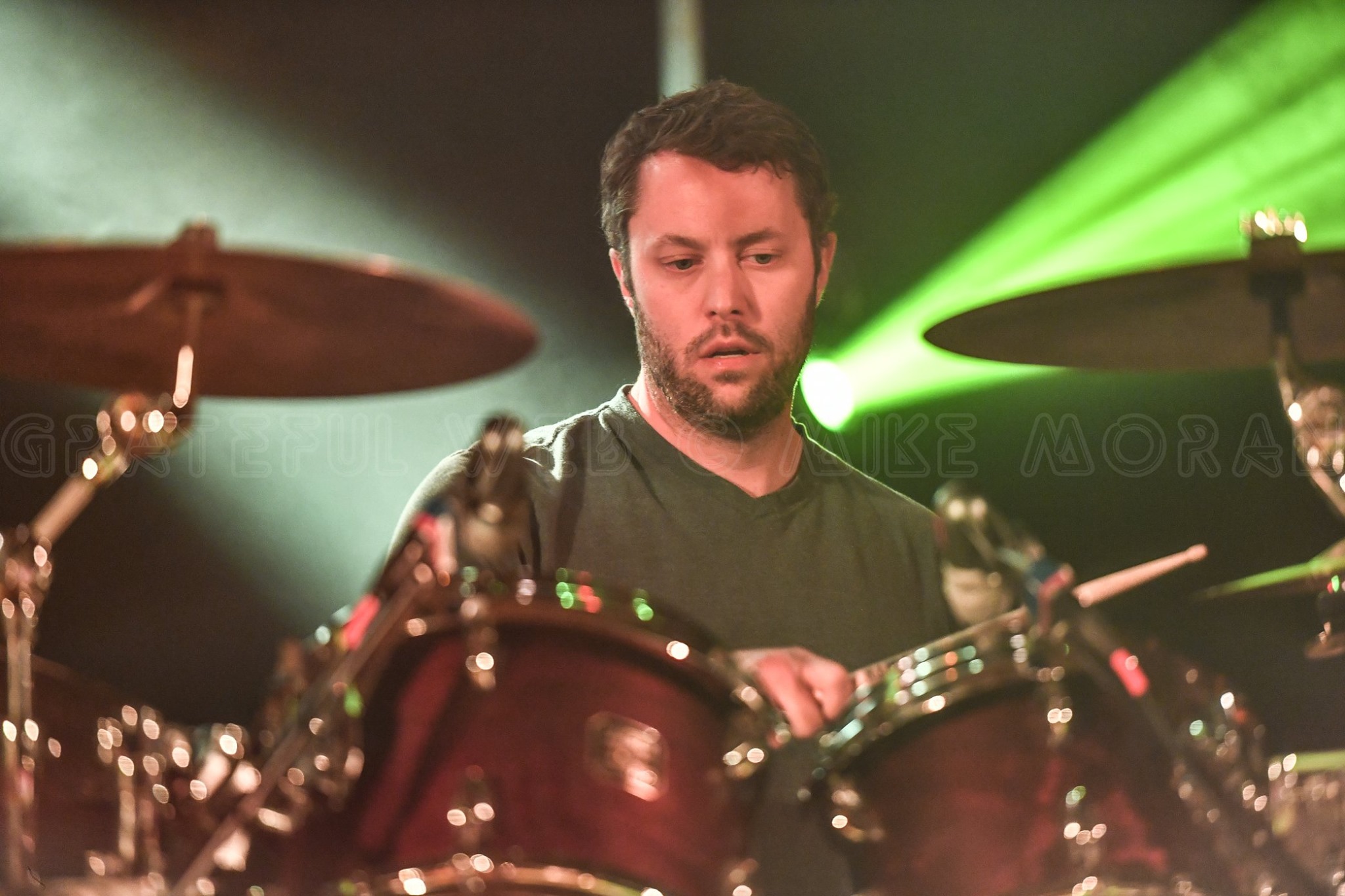 GW: Does Dead Floyd ever play the same set twice or does it differ from show to show?
STU: It absolutely differs every show. It's basically a Grateful Dead take on both bands. Sometimes Grateful Dead tunes sound like Pink Floyd tunes and vice versa.
GW: Re-creating the music of the Grateful Dead & Pink Floyd seems like a unique and challenging undertaking, what are the most challenging aspects for the band if any?
STU: Well we are a four piece and the Grateful Dead had another guitar player and drummer. Pink Floyd was basically a four piece but often times had extra musician's backup singers etc. So, the challenge is, how do you fit this music into a four-piece format. It's kind of a weird Phish approach to Grateful Dead covers as we are all huge Phish Fans. Charlie and Josh have such strong vocals and the ability to keep the rhythms going even during solos.  So our challenge is just taking the song and doing it in our unique way to fit our band size.
GW: Does Dead Floyd ever take requests from the audience or deviate from the set list?
STU: Sometimes we do because people connect with this music is so many ways. Every now and then someone will approach us and say, "someone in my family has passed on and we played this song at their funeral, can you please play it in their honor?" You can tell it would mean so much to them, so we will because we understand the power of the music we are playing. Sometimes we will deviate from the set list, depends on the mood of the crowd, so we may change it up every so often.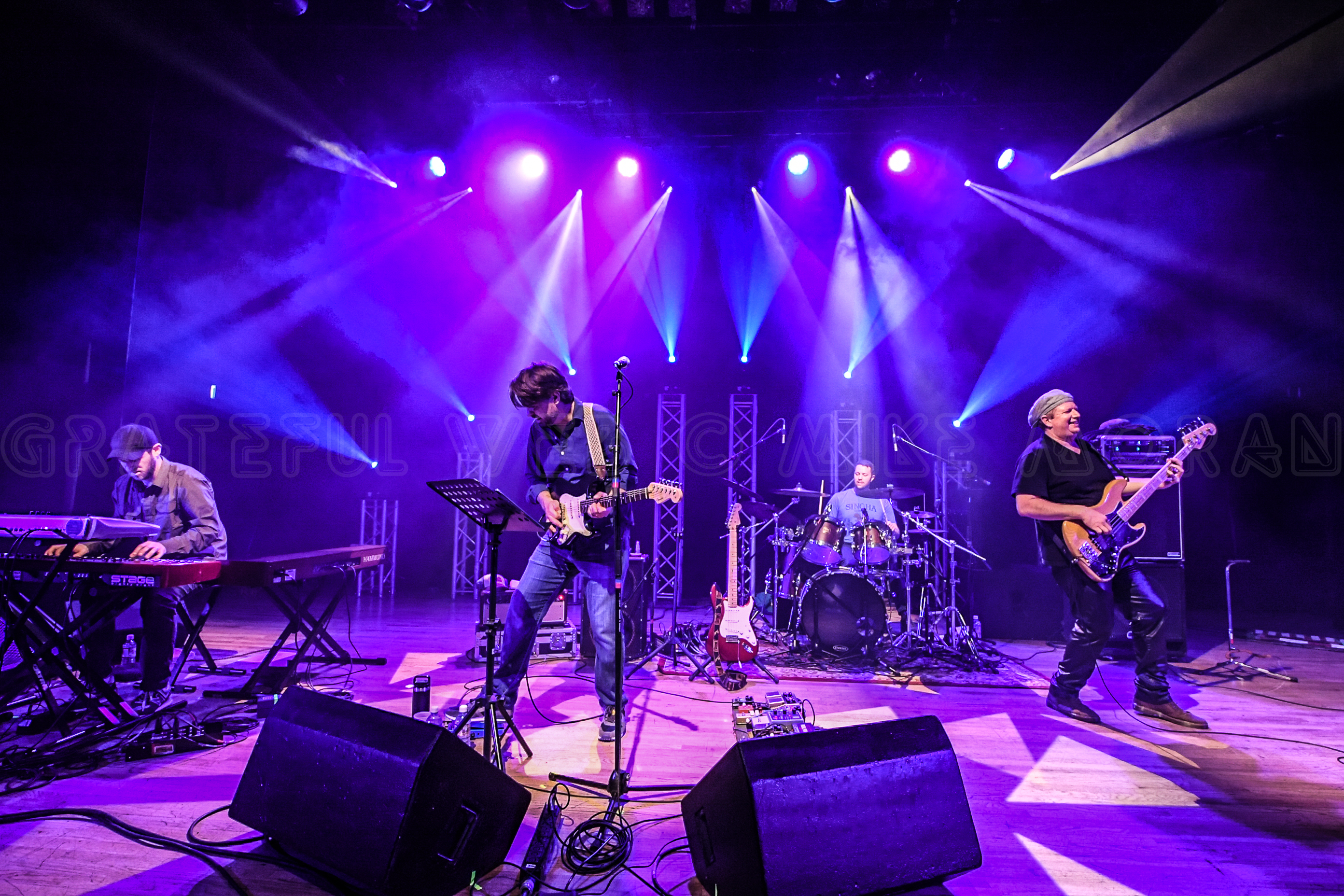 GW: Have you ever considered doing a live recording/cd and do you allow the audience to record your shows?
STU: Yes we absolutely allow all types of recording, audio, video and photos. When we get a good high quality recording, we put them on archives and the fans can download them for free. We have never really considered selling a live recording.
GW: Is there any date in this upcoming tour that really stands out and that you are really looking forward to?
STU: I have to be biased and say I am looking forward to the hometown gig in Fort Collins. We have not played at the Aggie Theatre in a while and it's always a fun time when there are many of your friends and family in the audience. They are all very unique in their own way. Frozen Dead guy in Nederland is really weird and we have done it for eight years now, so that is another show we are always looking forward to. We are looking forward to all of the gigs and very excited to play in some cities we have not played in before.
GW: I want to circle back for just a moment. Is the current lineup of yourself, Josh, Charlie and Matt the original line-up or has it changed over the years?
STU: Yes, we are all original members since 2009. Including our lighting tech - Jake Gibson
GW: In that time span of eleven years what has been the standout moment for Dead Floyd?
STU: There are a couple, and very early on we played the Aggie and that was really special for us since we all live so close to the venue. I remember going home after sound check etc. When I came back at 8:30 and that was basically doors. The room was packed, so that is a fond memory for all of us. This was our second show, so we were floored by the response. Playing in Arizona at the Orpheum Theatre was also amazing, it was an old theatre and it was very well attended and just a beautiful venue to play. There has been many including the Boulder Theater.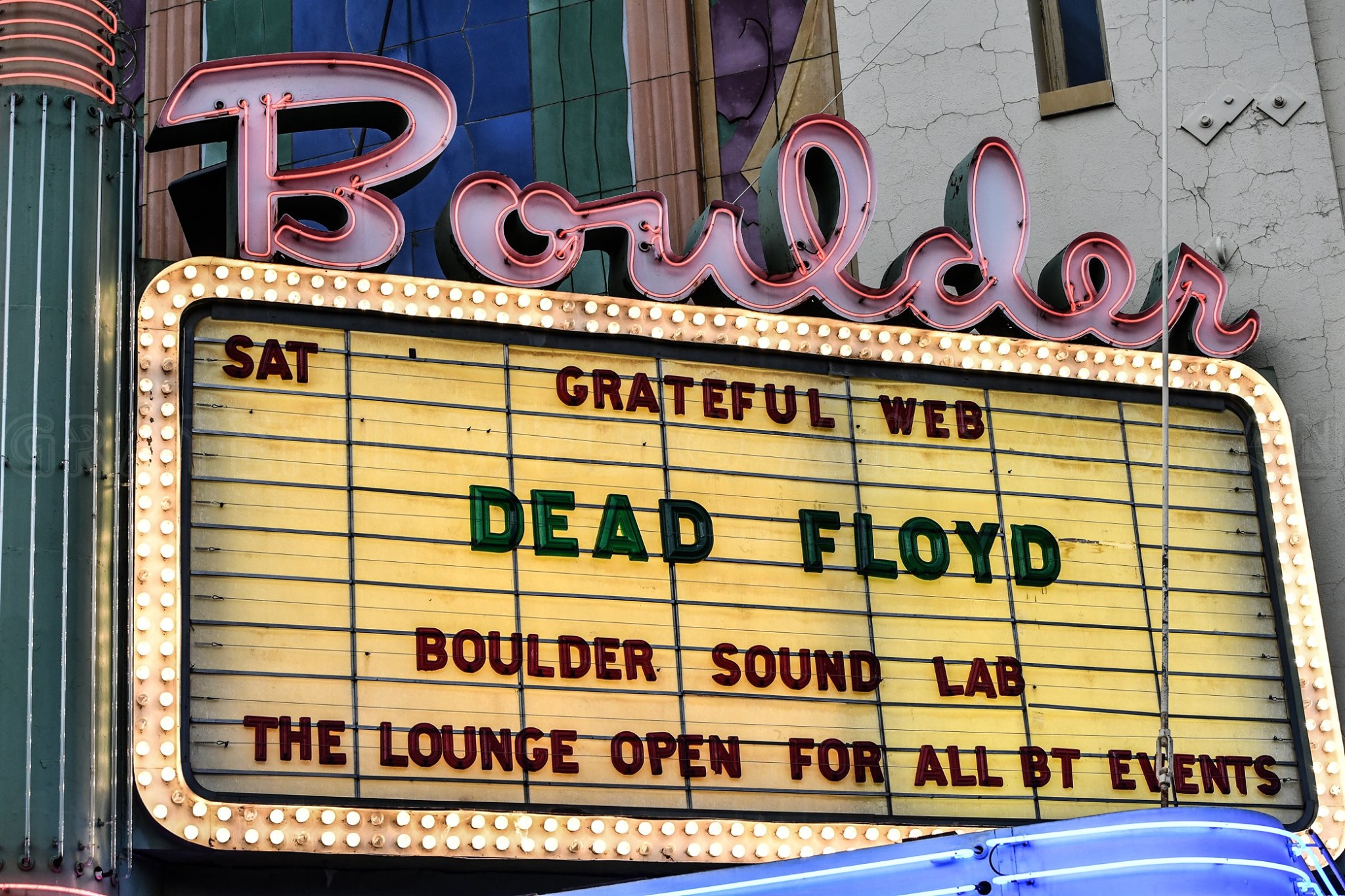 GW: Have you ever considered changing things up a bit, such as playing an acoustic set first then taking a break and coming back and rocking the house electric like the Dead did in the early eighties?
STU: We have done some stuff similar to that, but not a full on acoustic set with the four of us. So there is a possibility of doing something like that in the future.
GW: Stu, Thank you for being so gracious with your time today, and we look forward to keeping track of Dead Floyd on this current and future tours.