The Outfield was one of the biggest bands of the 1980s, playing to sold-out arenas. The group's music continues to be well known to most any young dance club regulars, with hits like "Your Love" standing the test of time into the new millennium. The lead singer and guitarist of the band, Tony Lewis released his first solo album last summer, "Out of The Darkness." The album comes five years after the untimely death of fellow Outfield founder John Spinks and is a very personal return to music for Lewis. I caught up with Tony in an upbeat and insightful mood on the phone, while he was on tour traveling somewhere between Nebraska and Salt Lake City. We chatted about his return to the music world.
GW: How did you get started in music back in the early days?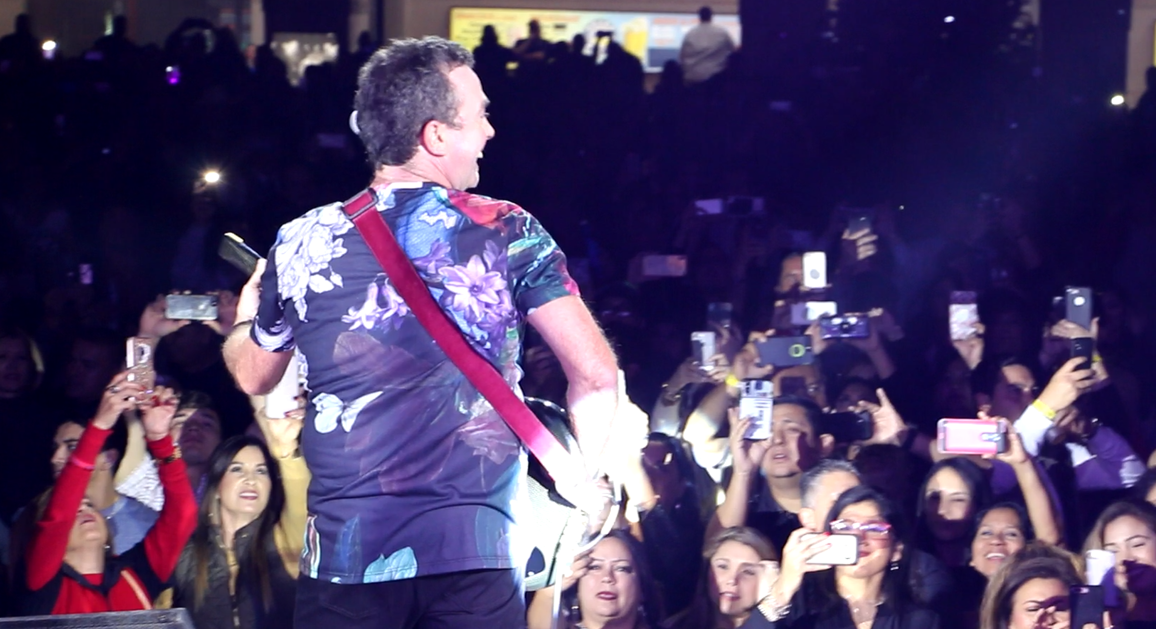 Tony: I grew up in East London. I sang in an American accent even though my friends said I sounded more like Micael Caine in real life. It would sound pretty funny if I sang "Your Love" in my real accent. I was in a school band with Alan (Jackman). We played around in pubs for a while, and it wasn't until much later I met John (Spinks). There weren't many bands around that came from East London although Iron Maiden came from there. I auditioned for a guitar player in my bedroom. One kid came who had a gold-topped Les Paul, but he couldn't even play it. I was foaming at the mouth because I could only dream of having such an expensive guitar. Then a knock came at the door, and the whole doorway was filled by a man about 6 foot 4, in an Afghan coat and dark sunglasses. He looked like John Lennon. He said I have come about the advert in the paper. He auditioned and was a great guitar player, but I was terrified of him at first. It was a couple of years later that Alan our drummer decided to do a demo with John and they asked me to play bass. It began to sound like a band, and we named ourselves The Baseball Boys. We took the name from a street gang in the film The Warriors. We knew this bloke with a studio, and he said you can pay me back if you get a record deal and he gave us free studio time.
Then we got lucky and got signed to EMI records just on the strength of a demo tape and a photograph. In the photo, I was standing on a box so they must have thought I was as tall as John (Laughter). They got us on to Capitol Records in the US, but they said we couldn't use our name because it was already taken. So, they suggested The Outfield because there were three of us in the band. We didn't really know what it meant, but we said okay.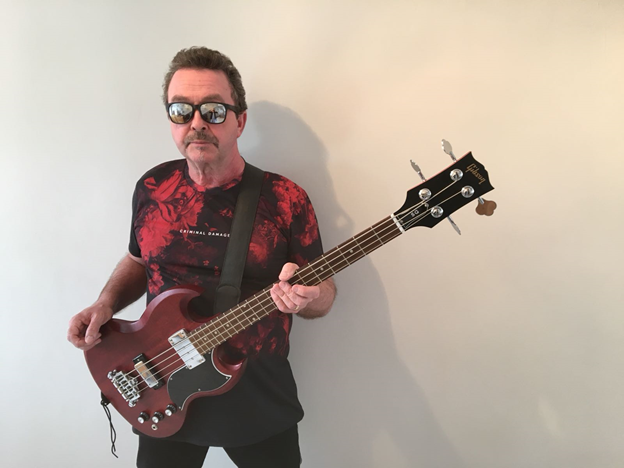 GW: (Laughing) I guess there is no outfield in soccer.
Tony: (Laughing) Yeah there is an outfield in Cricket, but I get bored watching it. It's like watching paint dry.
GW: So that was about 1985 that you started?
Tony: Yes, we signed in 1984 and started touring in 1985.
GW: I saw The Outfield play a big show in Tampa in about 1986. I used to go to school there I remember it was hot and sweaty and a vast crowd.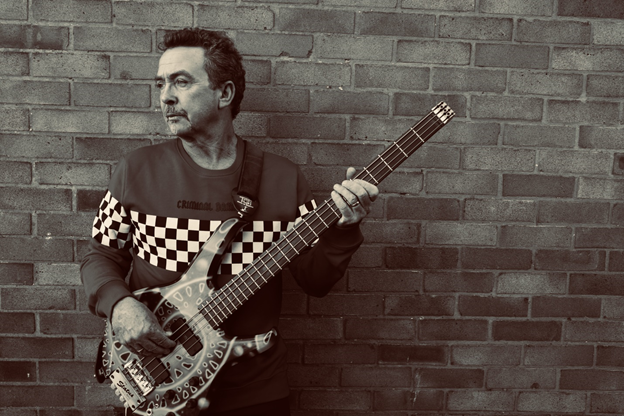 Tony: Yes, I think that tour was with Starship. That was our second tour after the releases of "Your Love." The song seemed to have a life of its own, and our tours got really big after that.
GW: I work in a nightclub on weekends mixing lights and video to dance music. I don't think a weekend ever goes by that some version of "Your Love" doesn't get played. Did you have any idea how big this song would become?
Tony: No and the strange thing is that the song was written in 20 minutes in John's flat (apartment). I was sitting there and wrote the lyrics down. I still have the original words written on lined paper. I read them, and we said yeah that's a good little pop song. Who knew 33 years later it would still be so huge.
GW: The '80s seemed to be an excellent creative decade for dance music and music in general. Why do you think it was a good decade for pop music?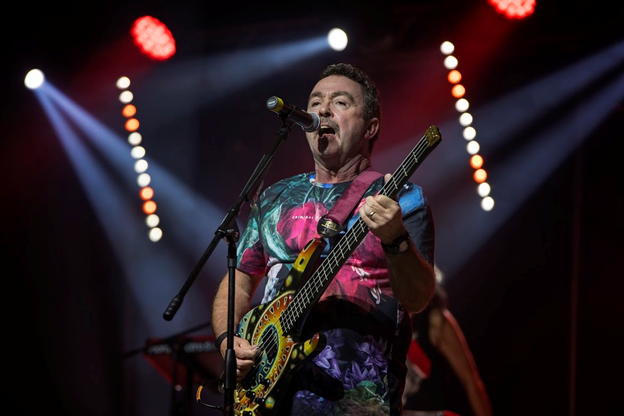 Tony: I think it was. It was a very optimistic time. It was also a time when money was crazy for things like stupid little videos you could make. Def Leppard was spending 3 years building a record. It was a very fruitful time for the music industry.
GW: What brought back you into recording new music and touring again after a long hiatus.
Tony: Well it was my wife really. We went out to eat one night at a pub, and she suggested why don't you do what you do best and go back to making music. It had been a dark time for me. John had passed away, and I had been depressed for a long time. She coaxed me back into recording. I struggled with the lyrics, but she helped me with the words. We worked together making songs from scratch on an iPad. Then some of my old mates got me in touch with Tanner Hendon who owns Madison Records. Tanner is also a drummer who has toured with Bad Company. He agreed to sign me and release my new record.
GW: So, your new album Out of The Darkness was very much a Catharsis for you coming out of the funk of losing your friend, and bandmate and your wife co-wrote most of the album while you played most of the instruments on it?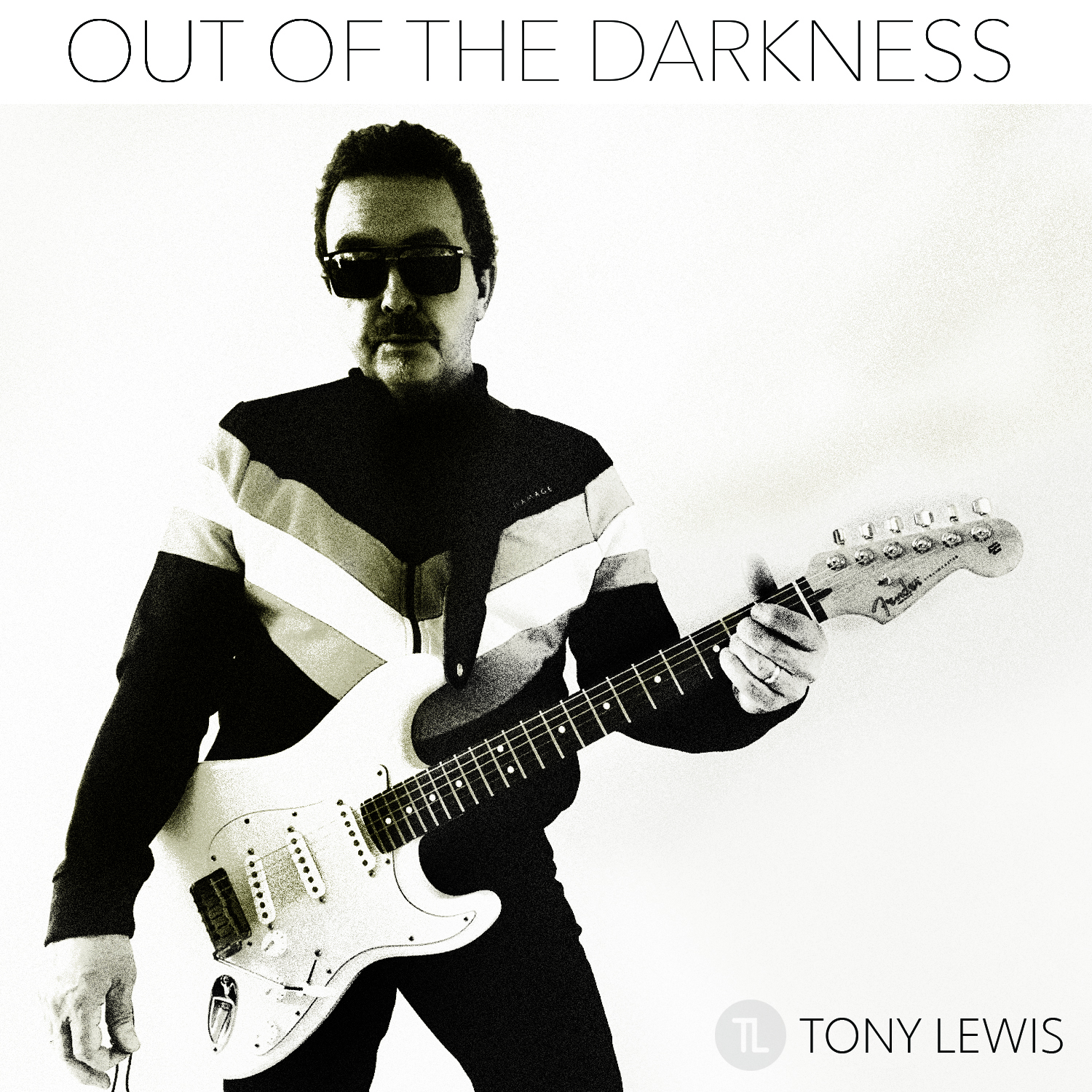 Tony: Yes, my wife wrote most of it actually which freed me up to work on the music. I co-wrote some of the songs, but I was always very critical of my writing when I was in The Outfield, so she gave me the confidence to keep working.
GW: (Laughing) That's actually a little ironic how critical you were of your writing considering "Your Love" is one of the most enduring songs in dance music with instantly recognizable lyrics.
Tony: Yeah the song is actually a tragic story but people like the song because it makes them feel good and they put a positive spin on it. That is what pop music is all about really, isn't it?
GW: So your new album has some tracks reminiscent of The Outfield, but other songs have a very intricate and varied sound something like the Police on songs like "I'll Still Be Here." The album has a lot of depth and some very intriguing almost haunting melodies.
Tony: Thank you. I wanted the album to have the spirit of The Outfield. But some of the songs are dark. A quote I like is a good pop song is like a punch from a velvet glove.
LP: The song "Loving You" also has haunting vocals reminiscent of a Guns N Roses melody.
Tony: That's an interesting comparison. It's definitely our favorite track on the album. The song is actually about our first granddaughter.
GW: Do you think you will ever do another tour as The Outfield?
Tony: No when John passed away that was it for me. Now I am making my own music. I will still play The Outfield songs, but there won't be a revival of The Outfield now that John is gone. My 2018 summer tour is my first in 14 years in America so we will see how it goes. Thanks to all our old fans who have been showing up and giving us support and hopefully we can make some new fans and continue to tour and make music in 2019.