A Capella? Maybe. Upstate is certainly harmony-driven. It seems like a new word should be created for the type of honest music that Upstate has developed. Their new single, "Everything Changes" was written before the pandemic but it certainly applies nicely to the current times we are all living in now. In the grand tradition of Napoleon Dynamite's Happy Hands Club to the prayer songs of Indigenous Pow Wow music, this lady's wordsmiths lyrics come to life when Upstate performs. Whatever genre you may label it, it is lovely and so luscious on the ears. Melanie Glenn recently phoned into Grateful Web and this is how she is hunkering down:
GW: So it has been a while since I have caught up with you guys. I last saw you at Martyrs in Chicago in Septemeber of 2018. You opened up for the Lil Smokies. Can you catch us up on what's been going on for you since then?
MG: Oh Wow! Lots of change. Our line up has changed since then. We had 3 singers, we only have 2 singers now. One singer is doing solo stuff now, predominately. Her name is Allison Olender. We also probably, in 2018, had Ryan Chappell on mandolin. We've chosen as a collective to have that position rotate indefinitely. Sometimes we have a mandolin, sometimes we have keys. Sometimes we have keys and sax. Sometimes we'll get both mandolin and keys guys together for big shows.
GW: I saw Dean's Cajon got an upgrade, never a full drum kit but a definite upgrade.
MG: Right! Total upgrade there as well. More changes for that set up are coming in the near future too. I don't know if we had an electric guitar in 2018 but we are traveling with an electric guitar now, electric bass as well.
GW: Very cool
MG: Just trying to play all the fun things!
GW: Tell me about this cover challenge that you're doing for quarantine. I saw that Fordham University did an amazing version of your song Marietta.
MG: When the shelter in place orders began, we couldn't all be in the same place because we live pretty far away from each other. I live in Massachusetts. We'd have to cross state borders into New York state. We were like, how…? Before we release the things we've been working on, how do we engage our fans? Give them an opportunity to cover a song to enter a contest to win merch! Also, it's also brought us a lot of joy. I personally think that the fans appreciate an opportunity to give back to the musicians that have given them so much.
GW: Amen.
MG: I also just think people are having fun with it. It's bringing huge smiles to our faces. The whole week that we were getting submissions…
GW: What are some of your favorites that come to mind right now? Tell us about the ones that are keeping your soul fed right now.
MG: There was one of three sisters that were younger and their dad helped them video it.
GW: Adorable!
MG: There was a ukulele and a cello being played, they were all harmonizing. That was really… (gushing) yeah.
GW: Tell me about Marietta. That is coming on the live EP that you are set to release soon, yes?
MG: Yes! We are very excited! We love what we released last year on Healing. We had a really good year of touring with it, you know? I think a lot of people connected with these songs. We have different musicians on the live recording because of all the changes we were going through, the change of personnel form when we recorded. We've got new saxophone vibes, a lot of really good saxophone solos on these recordings
GW: That live Mother was ah-may-zing! Out of control!
MG: Awww! Thank you! We also didn't have an electric guitar on the album so now it's live with an electric guitar.
GW: Okay, weird question but, I suppose it's different every time you perform it, but do the instruments match your harmonies, or are the harmonies matching the instruments? Which ones go down first? It seems like Upstate is definitely harmony led, driven, but now with this more developed new sound that is emerging… What you guys have been at it for the better part of a decade…
MG: 7 or 8 years now
GW: Will the harmonies always be the main focus for Upstate? Where are you at with all that?
MG: I'd say yeah. I think that is still a very huge focus, even though it is a triad down to a diad. I think it still carries it's own. We will usually write the chords, make the harmonies, and maybe while we're making the harmonies, find something that we like better and go back to change the chord. It all depends on the vibe we're going for. It goes both ways. We've written songs just vocal tracks and then find chords, we've done chords where then the vocalist finds the harmonies. It's fun to change it up. It keeps it interesting
GW: Right On. I played your song Soft Serve for my 90-year-old friend and he said, "What kind of music is that? That is not a capella." I asked him what he would describe it as chuckles and he said, "I don't know but it's not a cappella!"
MG: chuckles Aaawww!
GW: As a writer, I wish I could come up with the word but Upstate definitely redefines a cappella.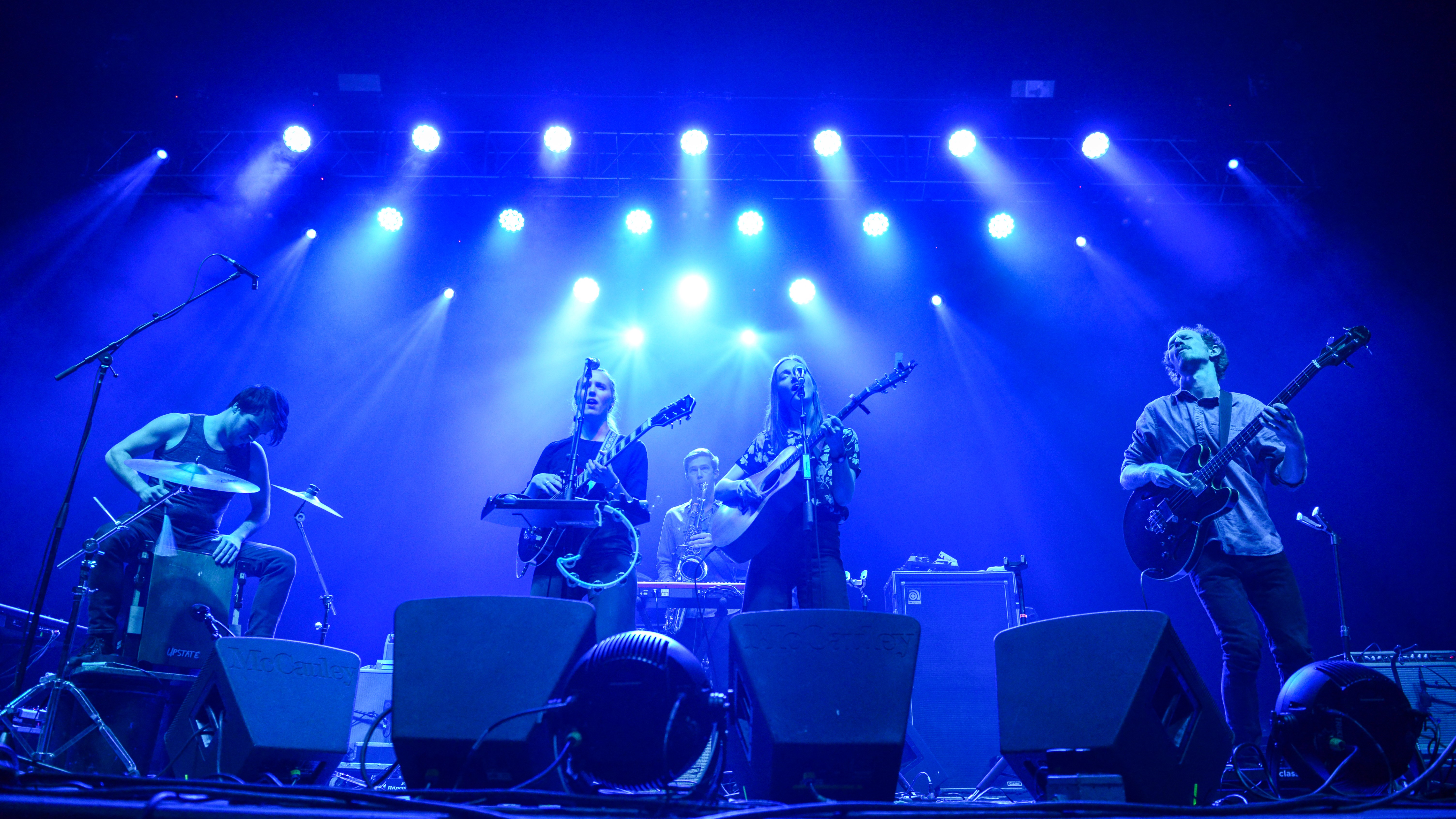 MG: Well thank you! You bring up a good point. As we're moving forward, we still love a cappella harmonies. It's what really ignited us at the beginning. But, moving forward, we are having a lot more fun exploring areas of interest, diversifying through music. We're trying to get a little more experimental.
GW: Have you tried that app, Acappella?
MG: I have not yet. There was another app back when me and the other singer had iPhones. We can't get that app anymore but it's this app called Loopy. It was a loop pedal on an app. We wrote most of our harmonies on it! It didn't have the video aspect but you know. It's the fun of sharing. You may see some covers in the near future doing that kind of far away but making music together sort of a thing.
GW: Together apart, apart together! The last note that I have for you, for you personally - so much of your instrument is in your face. I wanted to know how you feel about wearing a mask these days?
MG: Wow!
GW: So much expression goes into the looks you make when singing, I mean, your eyes get small or wide depending on your vocal tone, you obviously have to open up wide or small depending on the note… More so than your average joe, your face is your moneymaker! How is all that going for you?
MG: Yeah, right? I think we haven't felt the full effect of that yet because we haven't played live. For the live streams, you can show your face which has been really great.
GW: We listeners need that now more than ever so thank you for that!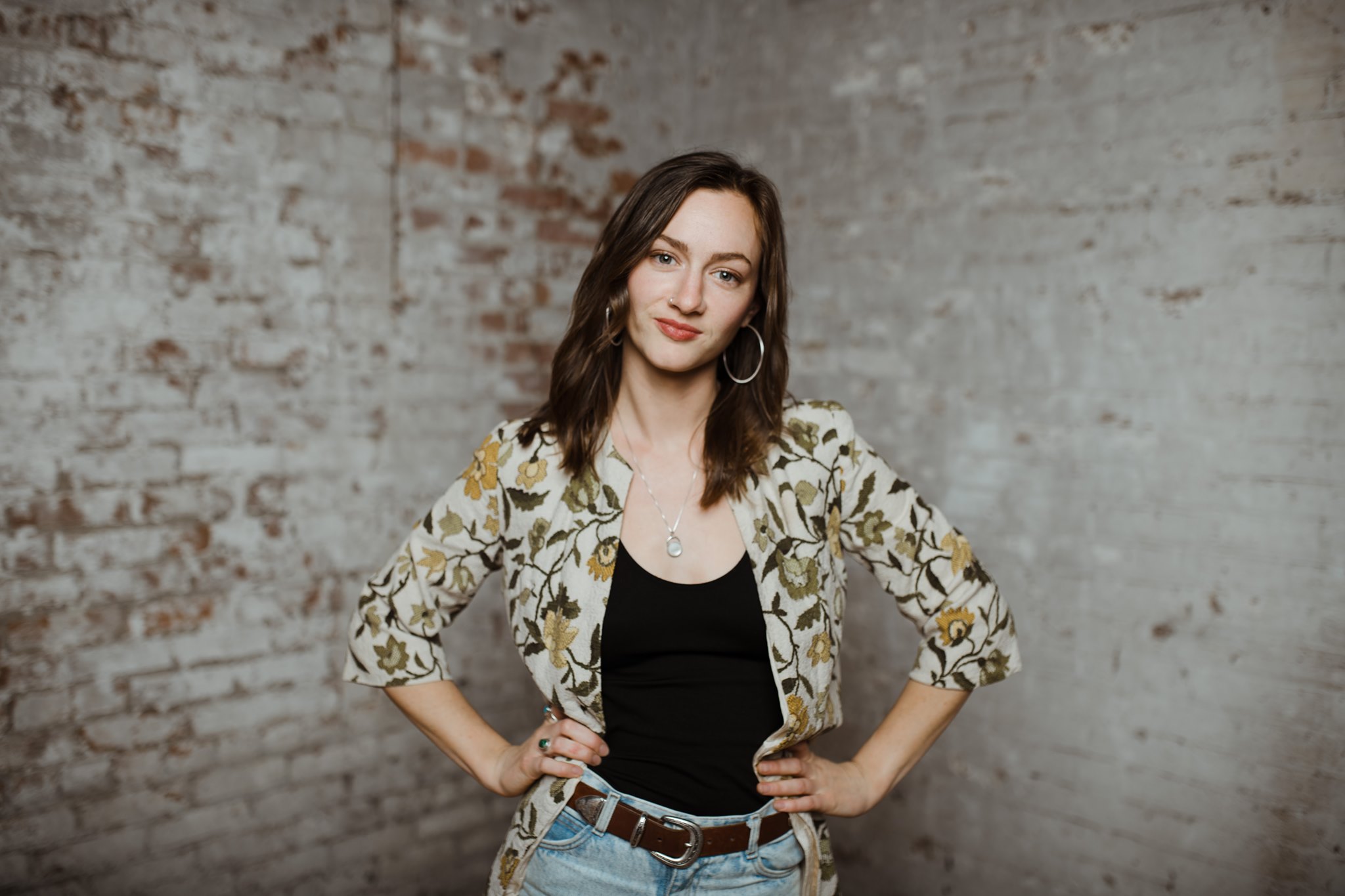 MG: Yeah! I think I read something in an article about singing. It pushes out more air, therefore pushing out more droplets so safety first is what I have to say. I know it's going to have a huge effect, playing live. It's going to have an effect on sound quality. We've been thinking about… we don't tour with our own mics but that will probably change. It's a good safety precaution for germs n such so that we're not all breathing into something that everybody is breathing into. Safety first but it is definitely going to be a strange experience. I love to also use my hands, kind of acting out the words to the songs. I'll probably be using my hands even more now!
GW: Whatever you gotta do to channel that muse, girl!
MG: chuckles Seriously!
GW: Well thank you so much for taking some time with us. I hope to see you out on the road soon, I sure am having withdrawals.
MG: Oh I know! I am very excited for when the day comes when we can play again.
GW: When was the last time you had this much time off?
MG: We started as a college band for the first couple of years but it has been 3 or 4 years since I've had this much time to be at home. I have a garden! We have had a garden but this is the first year that I'm involved in every step. For that, I'm really grateful I'll be honest. Ya gotta try to find the good in every situation. 
Check out the latest release from Upstate, Angel Band