One of Australia's most unique ambassadors, Xavier Rudd, has always found a way to stay authentic and true to himself. A passionate musician, environmentalist, and cultural advocate, his ambitions carry an immense weight. Through his music, with a bold, resonant, and tribal sound he strives to pay tribute to his Aborigines heritage with every performance.
Despite several AIRA Certified Platinum and Gold certified records, he remains as humble as could be, and meticulously continues to make sure his music is of a standard befitting his reputation. With more than 15 years of experience to his name, he shows no signs of slowing down. He has continued touring consistently throughout his professional career and began his latest tour promoting his newest album, "Storm Boy" with a stop in Monterey, California.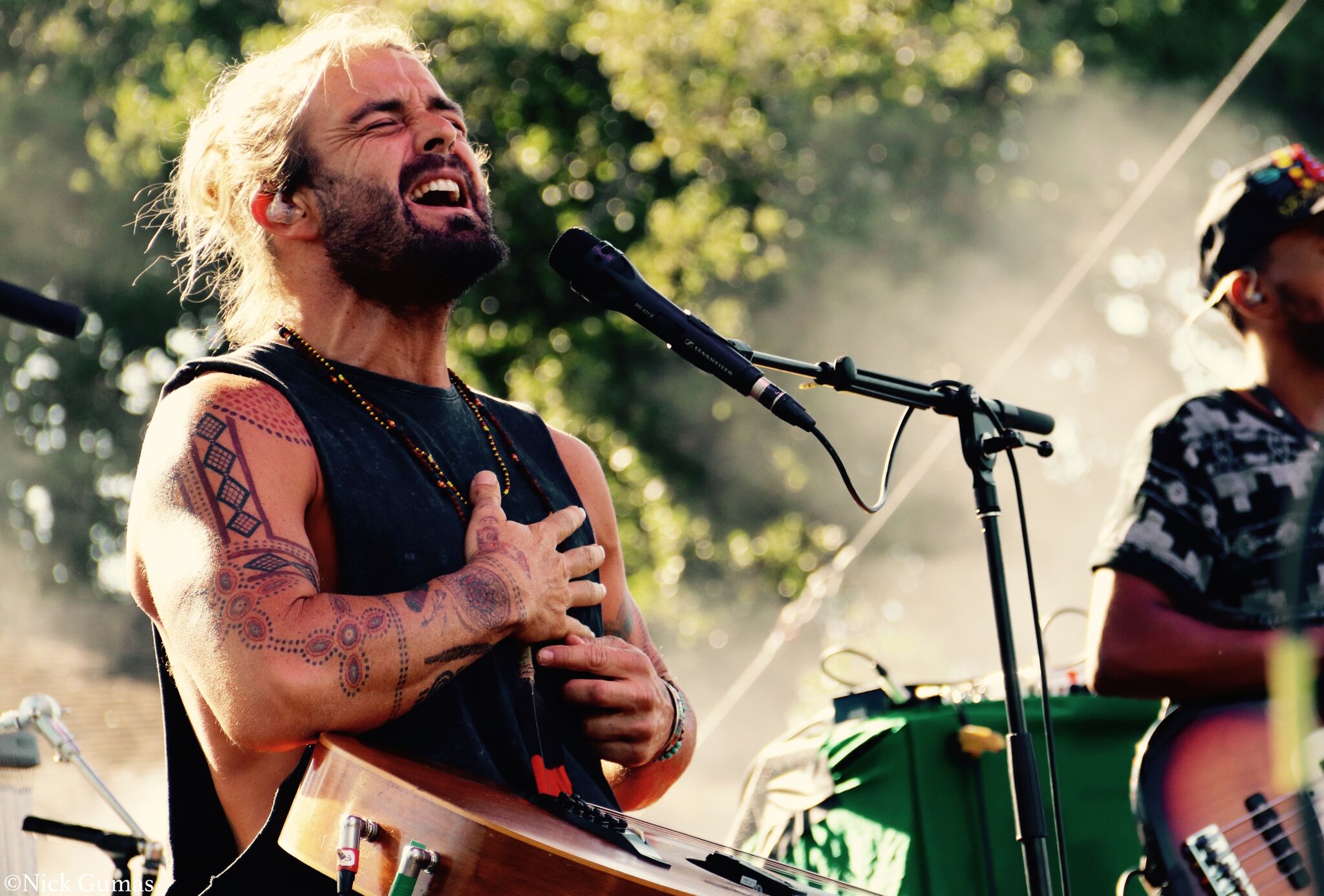 Grateful Web was lucky enough to sit down with Xavier Rudd shortly after landing from his flight to begin his American tour with his set at this year's California Roots festival. As we approached him, he had a stoic and composed nature about him, and greeted us with open arms, speaking candidly about his fears, his dreams, and so much in between.
Grateful Web: You have been around the world for business and pleasure many times. In your experience, where do you feel your music is best received?
Xavier Rudd:  To be honest, its received beautifully everywhere. I have beautiful, good-hearted, conscious kind of people come to my show, so it's always a treat. Europe is a great place for me; I love the states, Australia, Canada, they're always great. I really can't complain about anywhere I go.
GW: Where do you think the best Reggae scene is?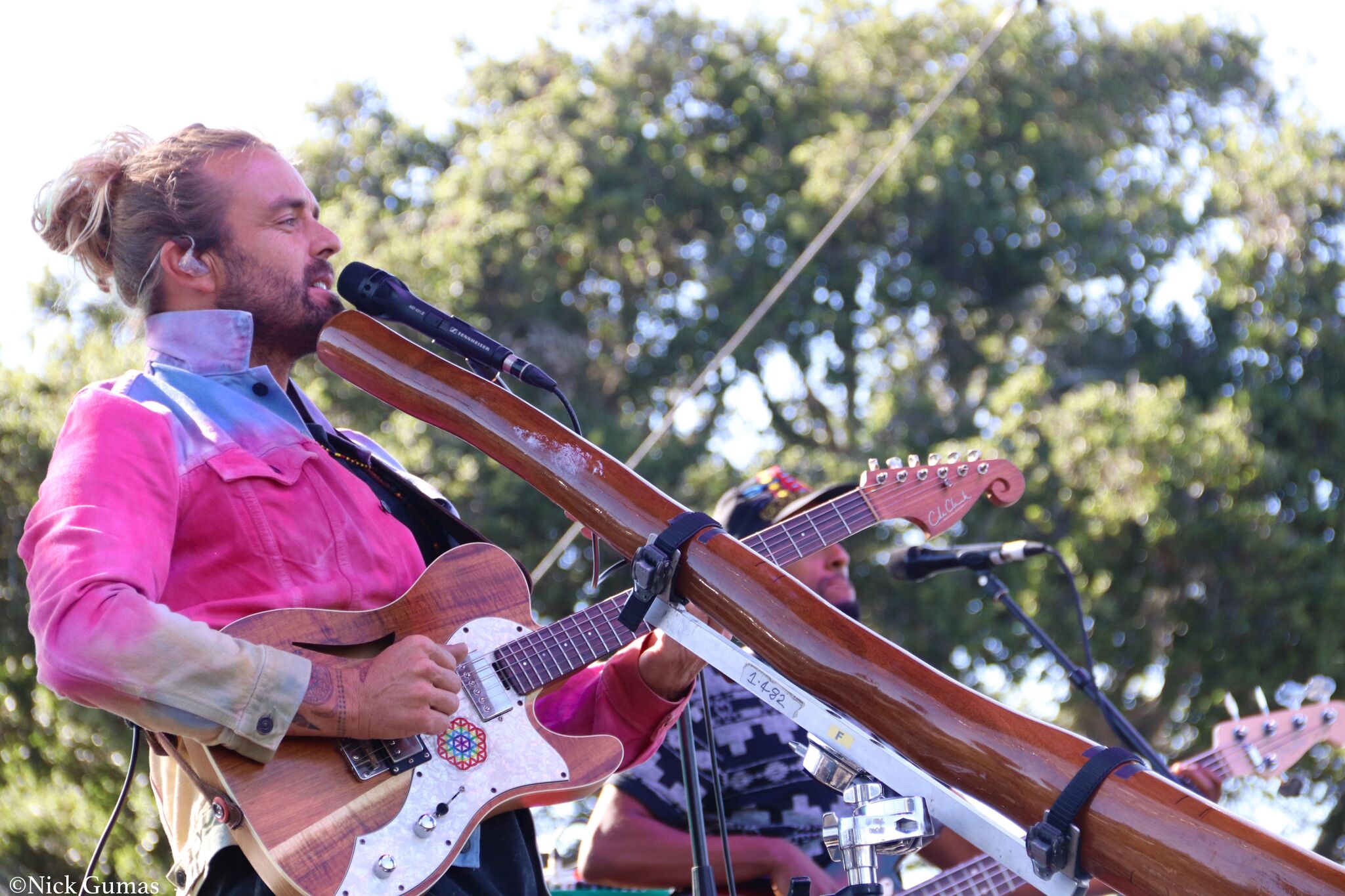 XR: You know there is a pretty strong reggae scene, which I was surprised by, in Germany. It's a pretty cool scene there.
GW: Between acts like yourself, Ocean Alley, Tash Sultana, and Sammy Johnson, Australia seems well represented at this year's Cali Roots, but who do you feel they're missing? Which bands from your local music scene do you really admire?
XR: There's plenty of bands in Australia that are doing great, but as who is missing from this lineup, there's this be guy called Baker Boy. He's more hip-hop, but he's a younger guy from the far North of Australia, he's awesome. I reckon he'd be a great addition to our lineup.
GW: As a multi instrumentalist, how many instruments can you play?
XR: I don't know man, something like 15. Don't know if I can play any of them well though. I just have a go on them whenever I can.
GW: What was your first instrument?
XR: First instrument would be my voice, I could sing before I had any instruments, and then my brother had a guitar just kicking around, and I would play that. Then a Yidaki, or Didgeridoo was always something I played since I was little, but I was always happy to just have a go on whatever was given.
GW: What is your favorite instrument to play live?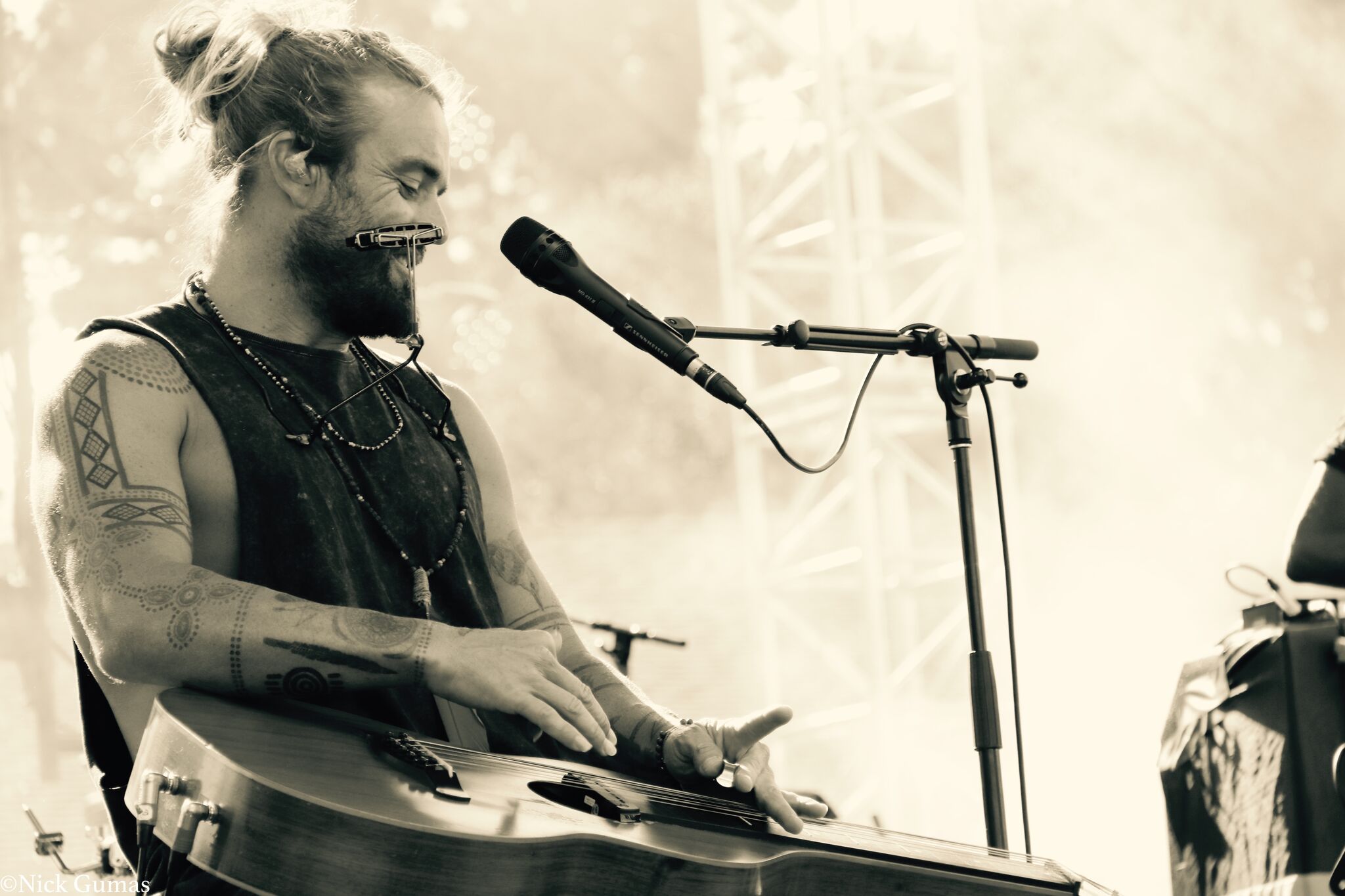 XR: I like playing the slide guitar.
GW: What is your least favorite instrument to play live?
XR: Least? Don't have one! I like them all, man.
GW: How have your experiences with music strengthened your appreciation for your culture, and visa versa.
XR: They are one in the same, bro. They live within each other. They're constantly strengthening each other; the stronger one gets, the stronger the other one gets.
GW: What pitfalls have you seen others fall into that you most want to avoid in your career?
XR: Alcoholism.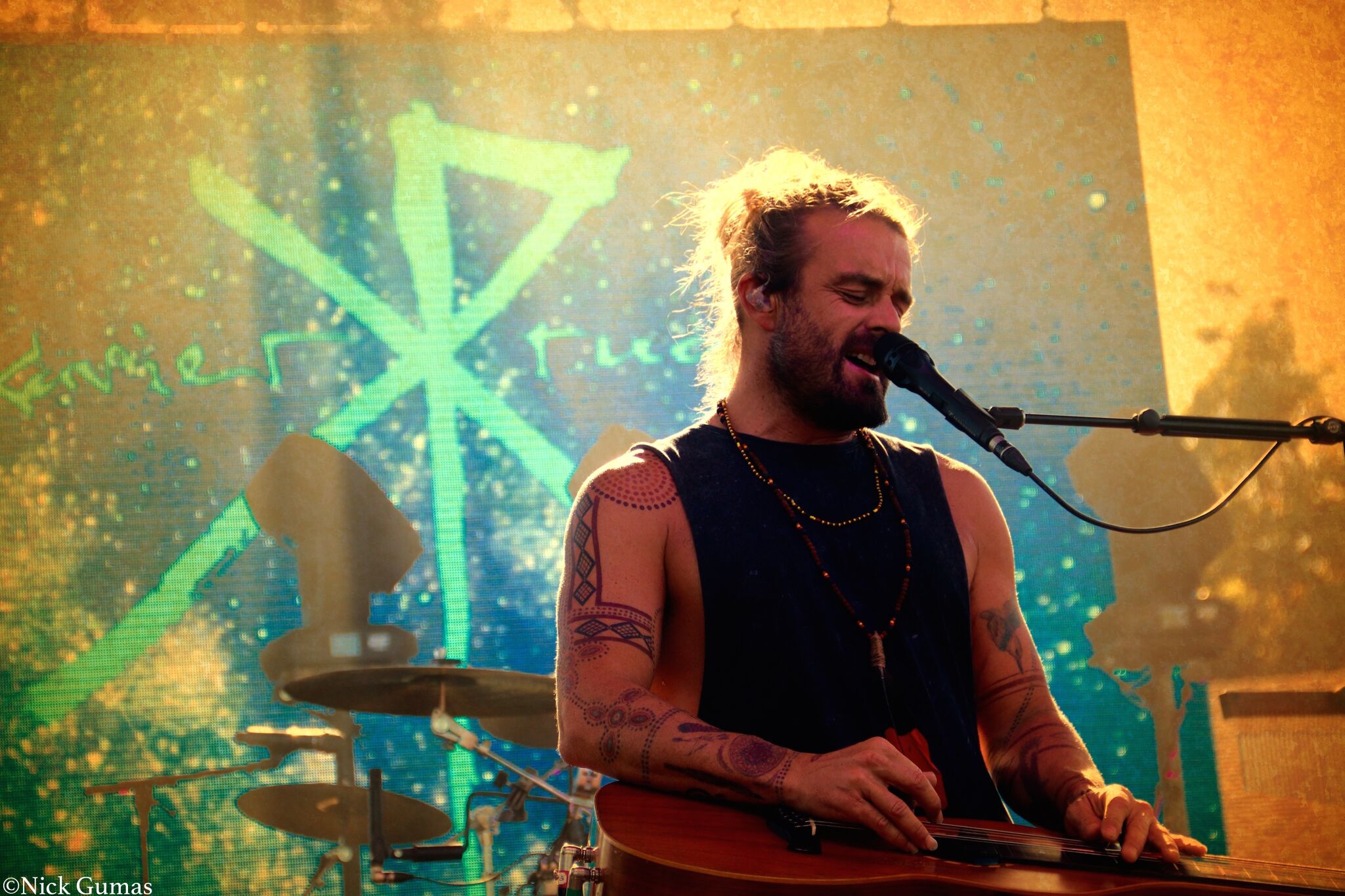 GW: What do you like playing more? Festivals or concerts?
XR: I like 'em both. I like festivals because people are charged up and ready for everything, but the setlists are always too short, so I prefer concerts in that sense. I always feel like I run out of time.
GW: What was the first venue or show you played where you thought to yourself "wow, I made it" afterward?
XR: I don't know, man, there's been a lot of those. One that springs to mind is opening for Neil Young in Lisbon, that was pretty wild. Neil Young is something else, and as a kid, my dad was always listening to him… he was a part of my childhood. To be there on stage with him was pretty surreal.
GW: What's next for Xavier Rudd?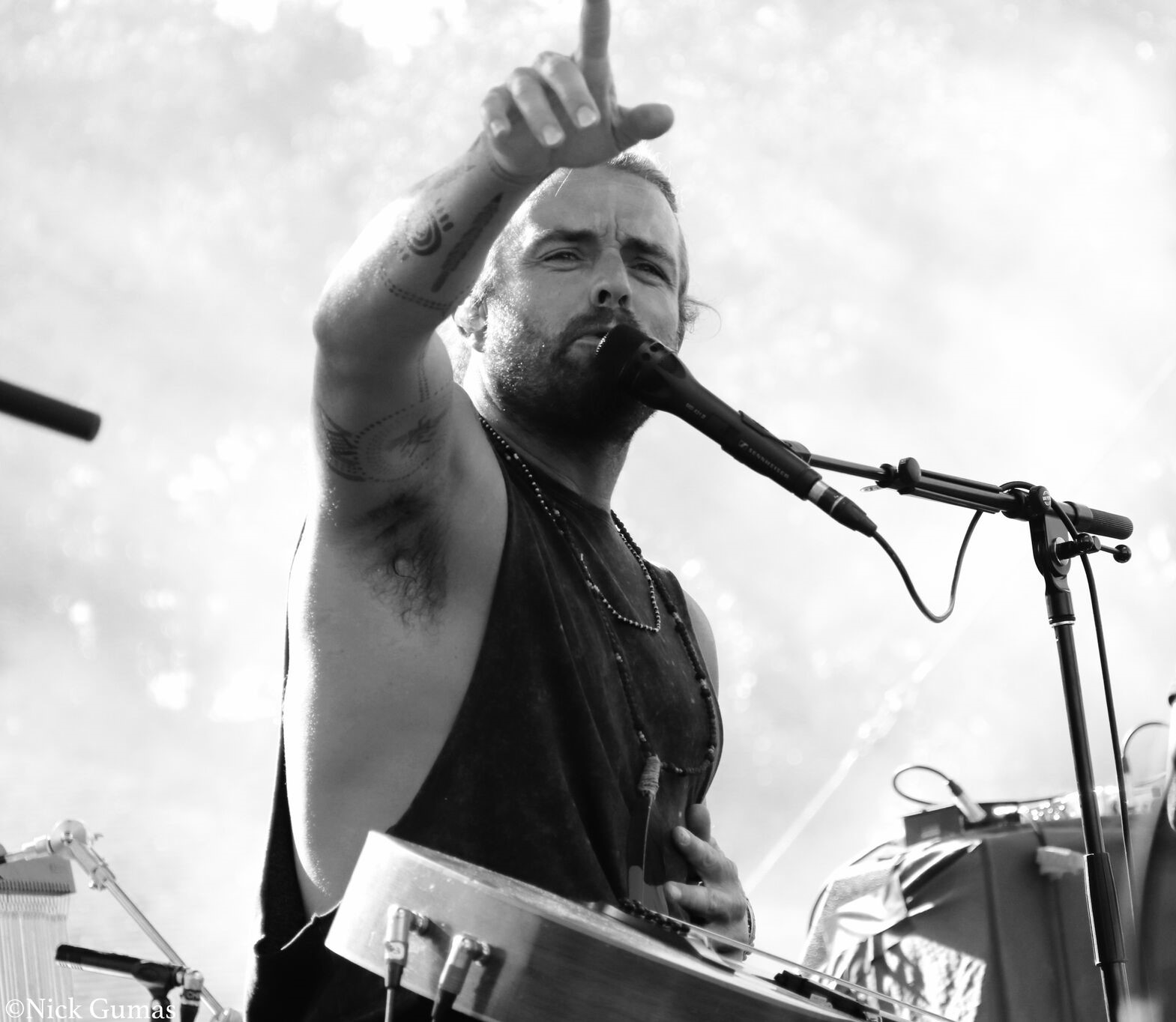 XR: We are on the road here in The States for six weeks, we had a new record (Storm Boy) come out a few days ago. Then we have a tour in Australia, Europe, and South Africa, so we have lots of touring happening.
GW: Anything else you want everyone to know before we go?
XR: The greatest medicine on this planet is love. It's the only thing that the dictators can't squash, and it will shine no matter what.